Piazza Matteotti and Palazzo delle Poste, Ragusa
A block from the cathedral, on Corso Italia, there is a square named after the Socialist politician Giacomo Matteotti. In 1924, as a result of fraud during the parliamentary elections, Mussolini's party came to power, Mattetotti twice spoke in parliament with revelations of fraud, after which he was killed by Fascist militants. As you head from the city center towards the historic Ibla district, you will definitely notice the avant-garde metal panel, from which two staircases lead to the square.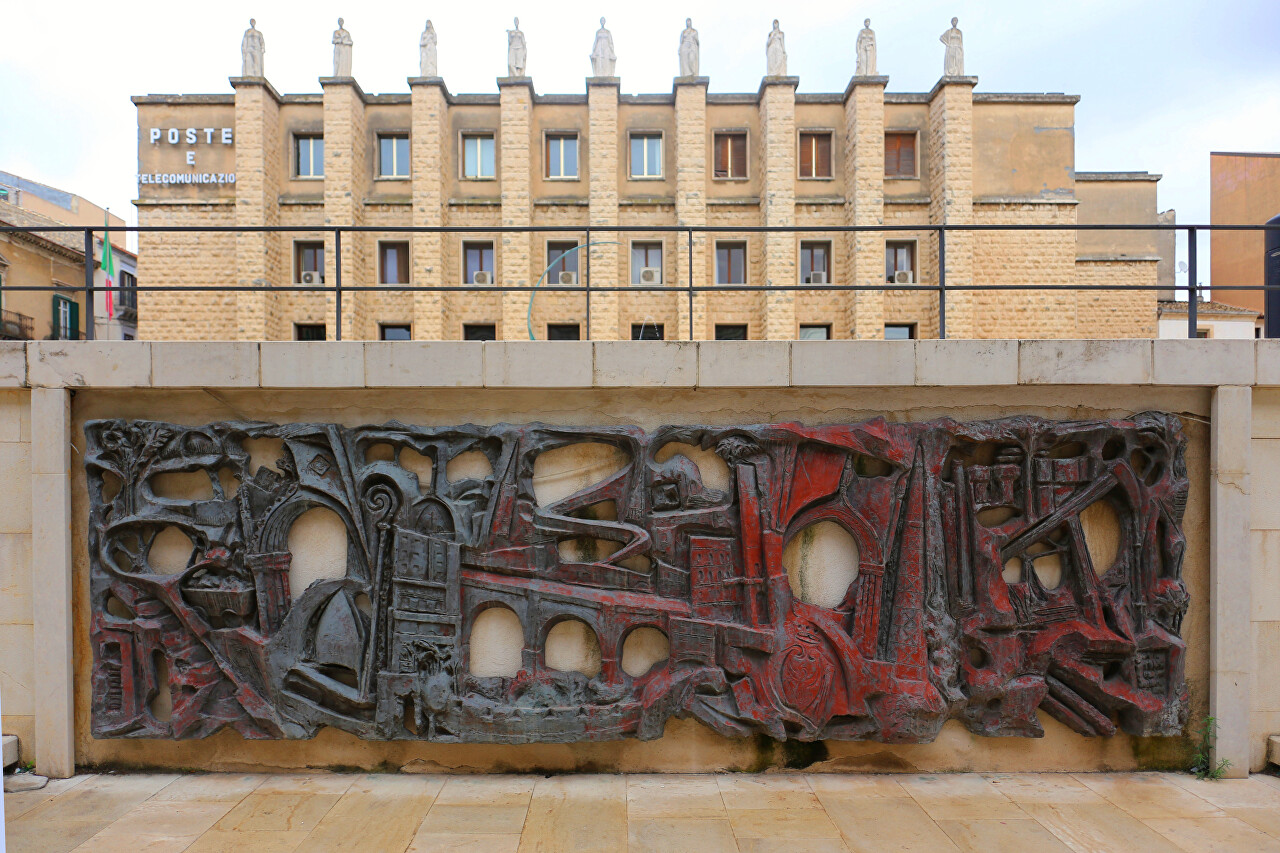 The square is dominated by the State Post Office building (Palazzo delle Poste) with a majestic facade of hewn stone, decorated with nine marble statues. It was a typical example of Mussolini-era imperial architecture. The initiator was Filippo Pennavaria, a Ragusa-born Deputy Minister of Post. The decision on construction was made in 1927, but the clearing of the territory from old buildings was delayed for 11 years. The building was designed by architect Francesco Fichera, and the statues were made by sculptor Corrado Vigni. In the bank's operating room, you can still see the authentic interior with massive furniture. The building has the status of a Sicilian cultural heritage site.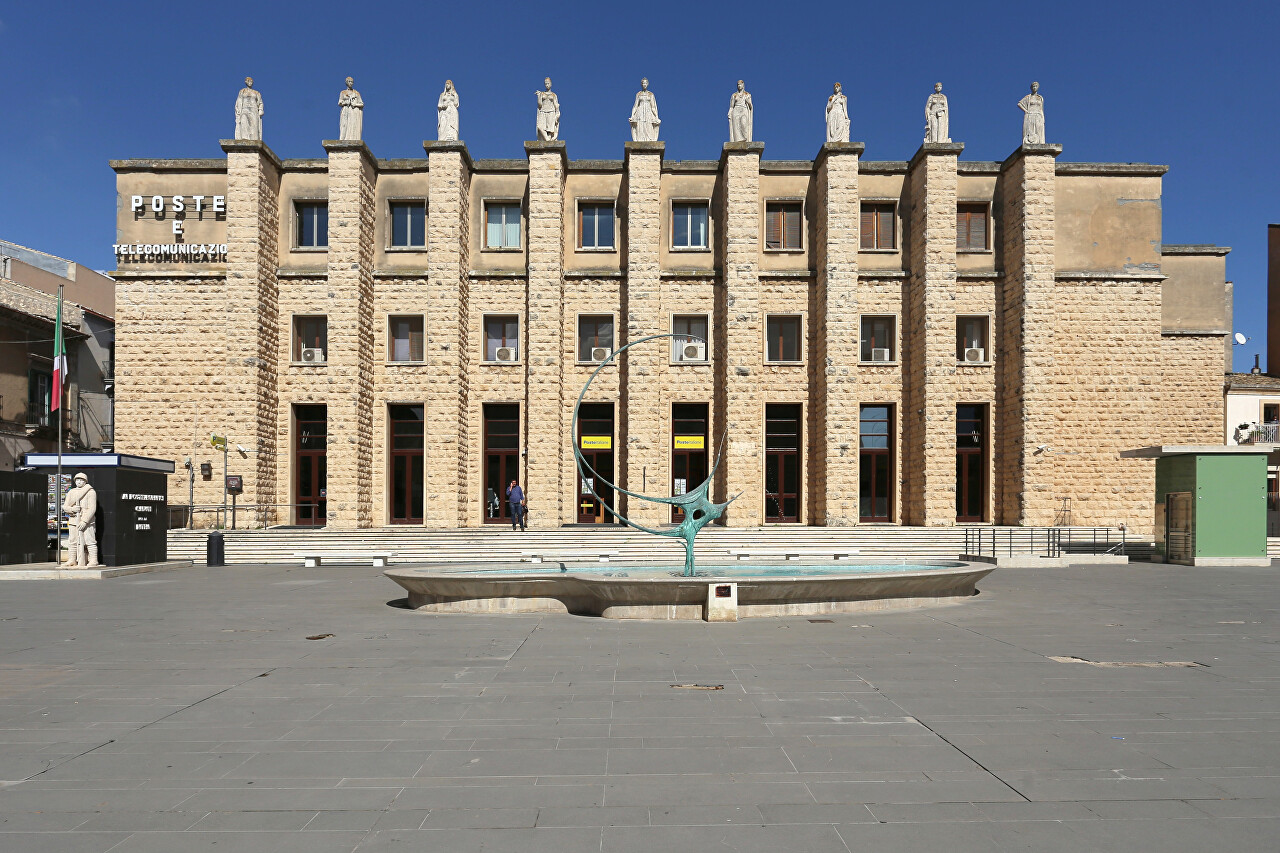 To the left of the main entrance to the post office is a monument to postal workers who died in the world Wars.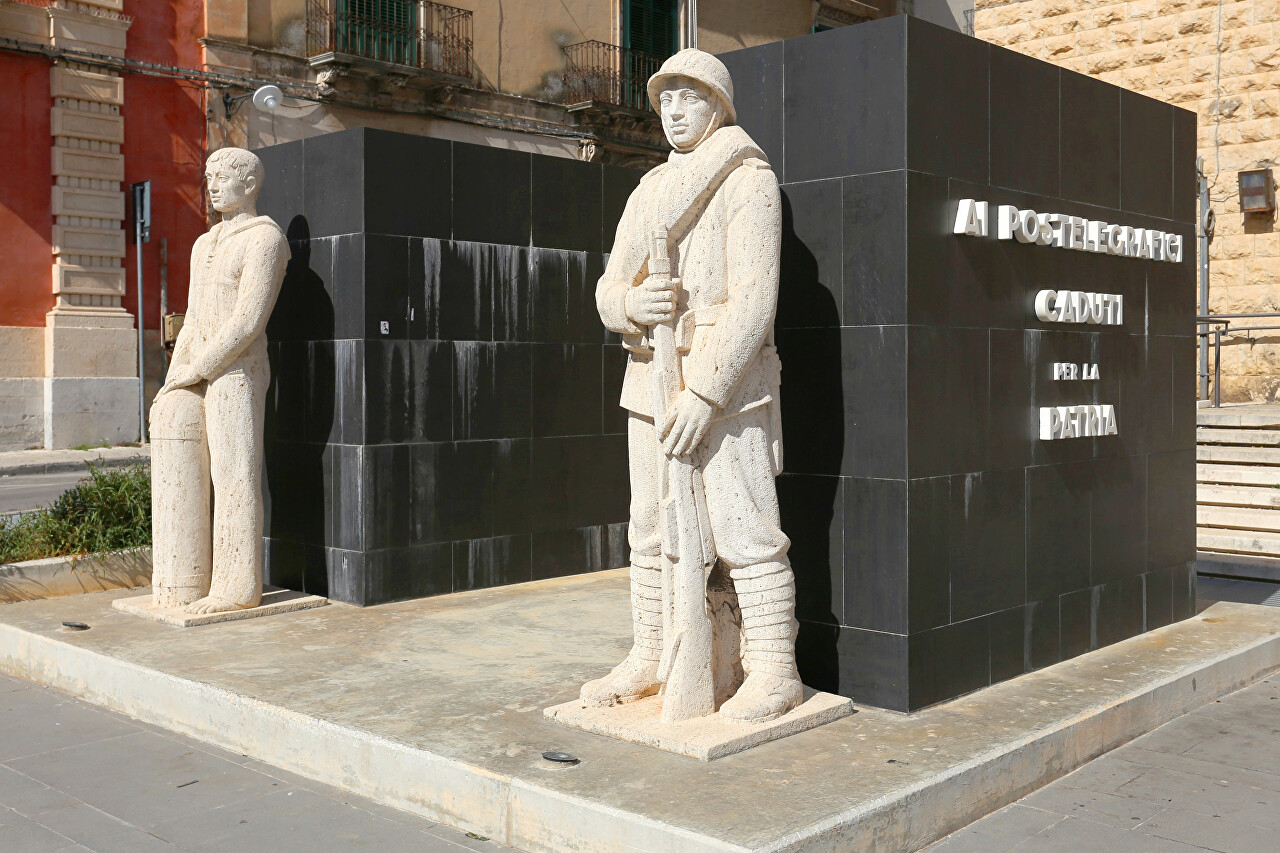 The ensemble of the square was completed in 1960, when a fountain by the avant-garde sculptor Carmello Capello, a native of Ragusa, appeared on it. He is also the author of the panel at the entrance to the square, in which you will see stylized images of the urban landscape of Ragusa.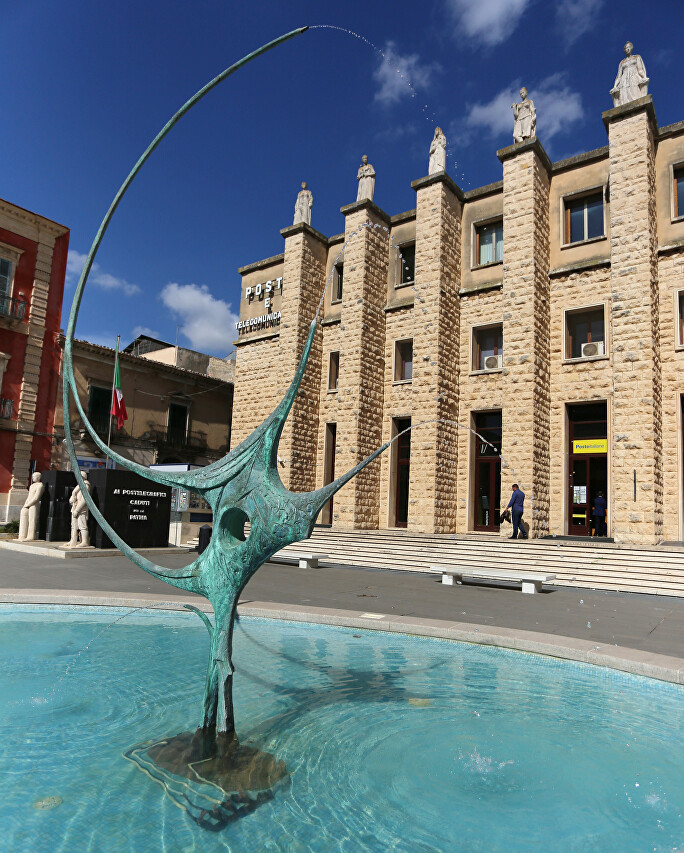 Opposite the square, on the other side of the street, is the town Hall, built in 1930.