Kronstadt from Ferry Board
After leaving St. Petersburg, "Princess Maria" went to the expanses of the Gulf of Finland. Part of the bay, from the Neva Delta to Kotlin Island, is called Neva Bay, but more often "Marquis Puddle". This name appeared at the beginning of the 19th century, when the French emigrant Marquis de Traversay (Jean Baptiste, marquis de Traversay) was the Russian Minister of the Sea. After the devastating war with Napoleon in 1812, funding for the fleet was significantly cut, so training voyages were limited to the Neva Bay, which had very shallow depths. Today in the Marquizova puddle there are anchored vessels waiting to be processed in the port of St. Petersburg, mainly of the river-sea class, which have a small draft.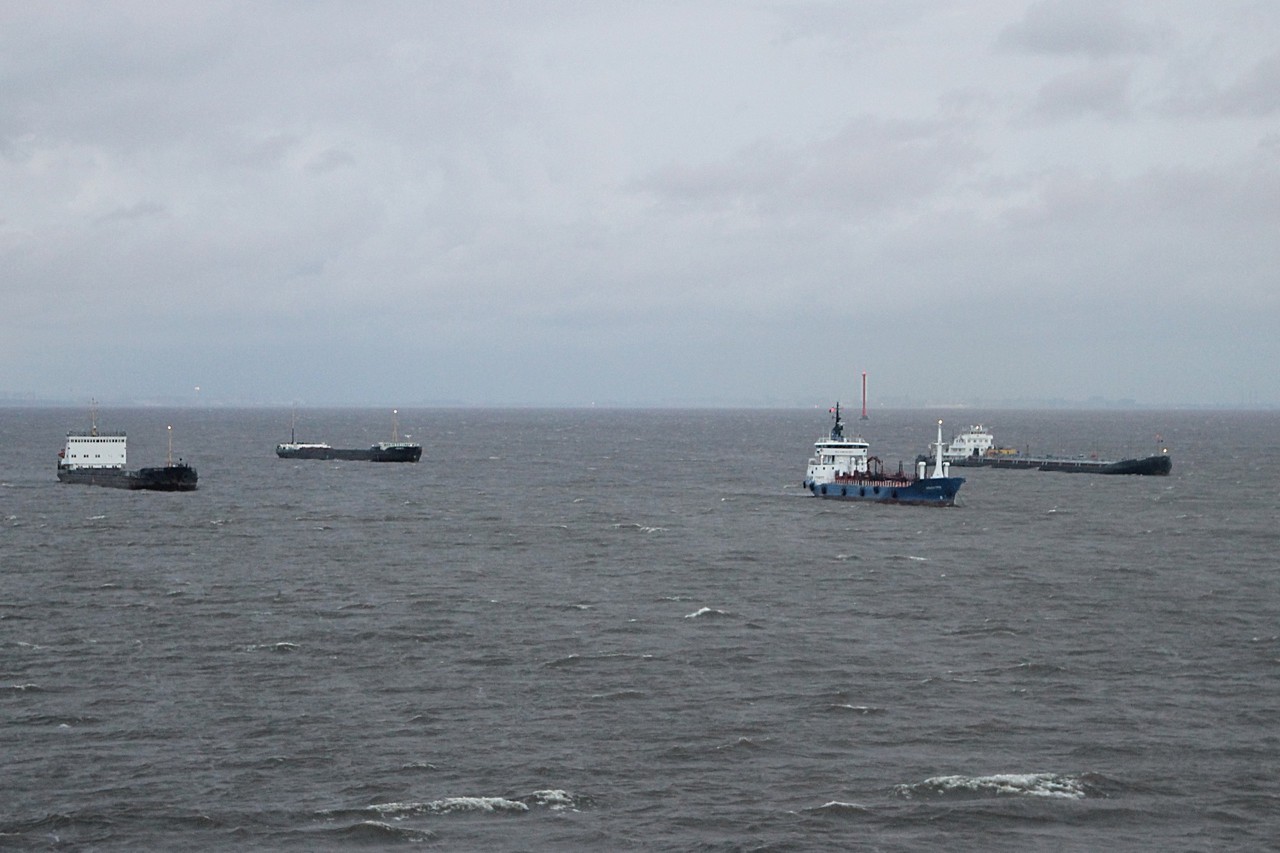 The sea channel runs along the southern shore of Kotlin Island, located 14 miles (24 km) from the mouth of the Neva River, better known as the Baltic Fleet base Kronstadt.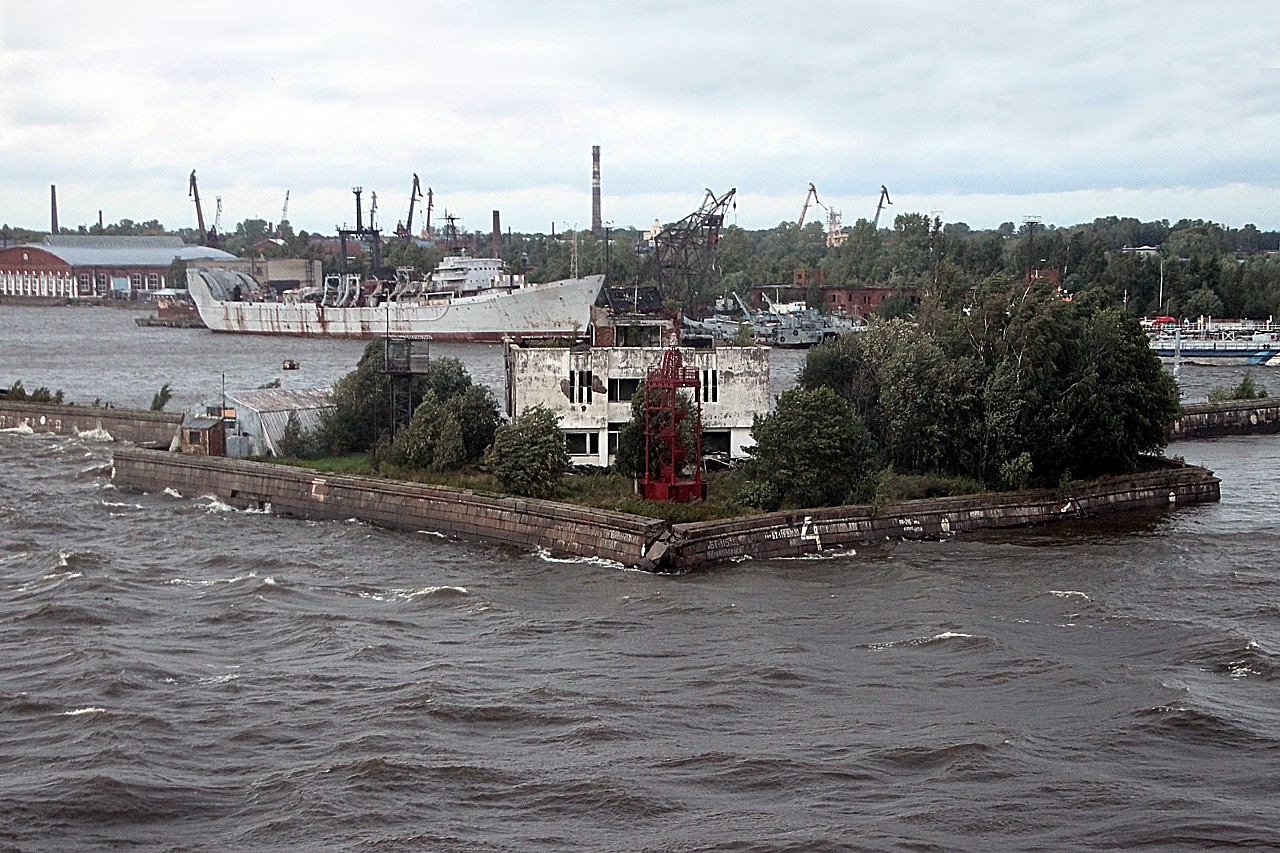 From the starboard side, you can see the Military Harbor, the Marine Factory, opened in 1858 by Emperor Alexander II, and the Large Upper Nikolaev Sash Lighthouse, built in 1915.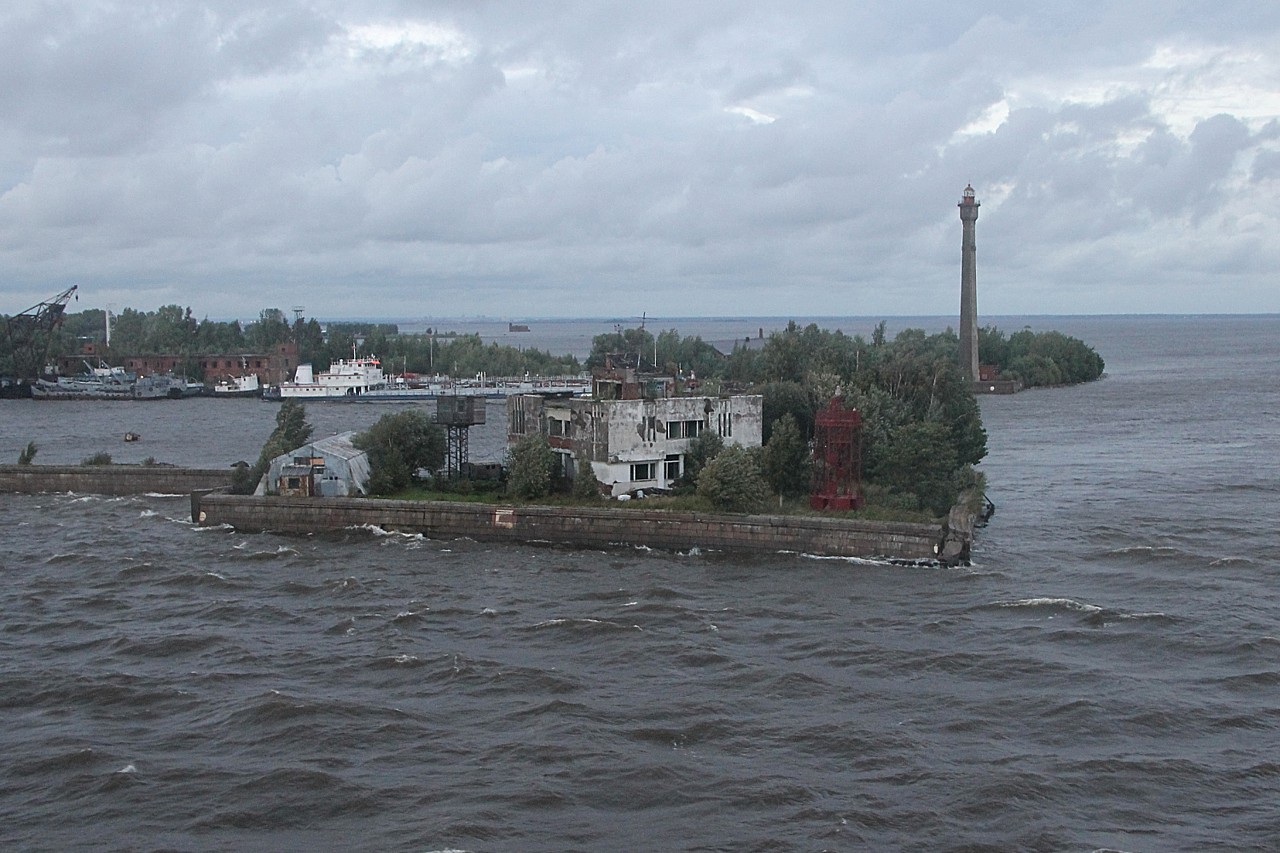 The forest harbor is intended for unloading timber that was harvested on the southern banks of the Neva Bay. The wood was used for building buildings and fortifications. On the banks of the forest harbor there were sawmills, on the site of which a Steamship (now Marine) Factory was built in the 18th century. Now there are icebreakers of Rosmortport.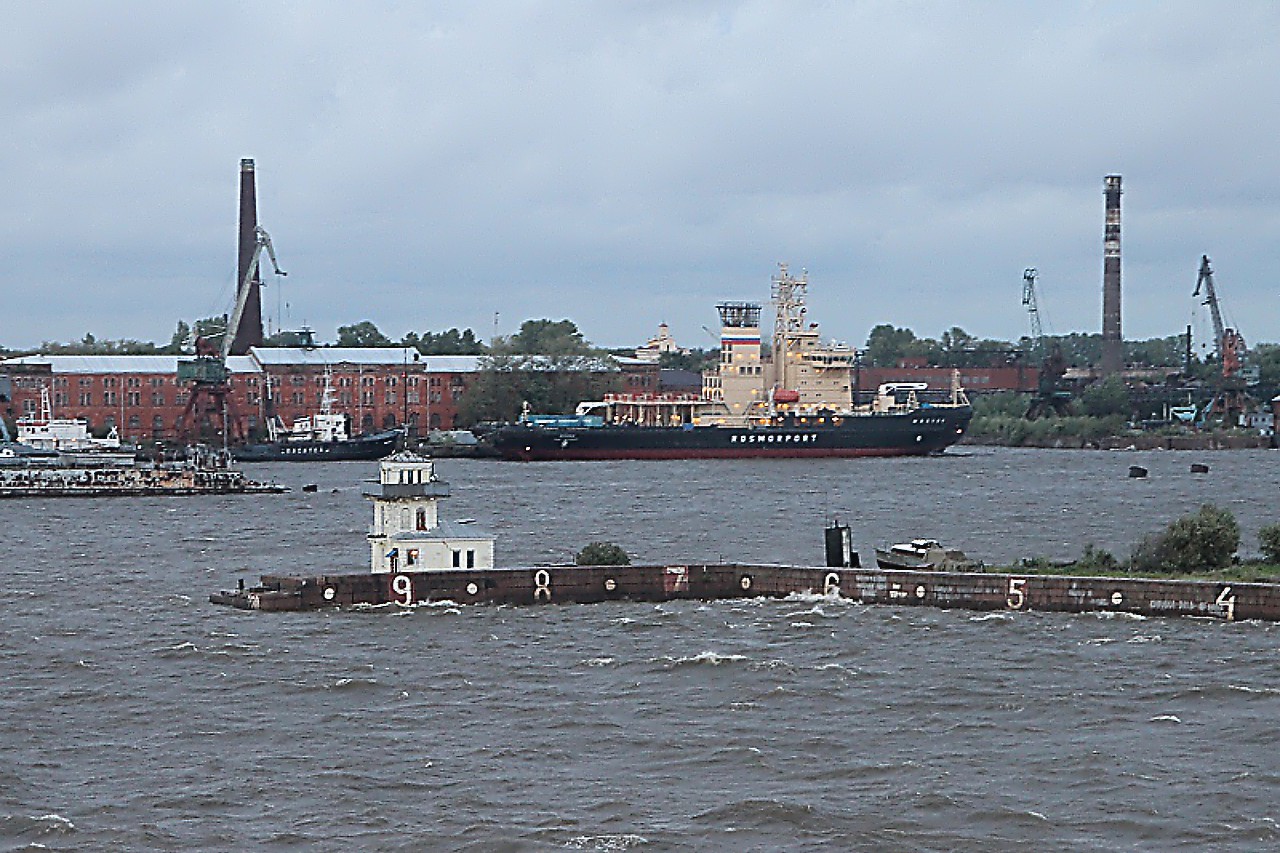 Srednyaya or Petrovskaya Gavan, the place for it was chosen personally by Peter I, construction began in 1713. Of the entire Baltic Fleet, only the Viktor Subbotin, designed to monitor the magnetic and sonar fields of Navy ships, stood alone in the harbor.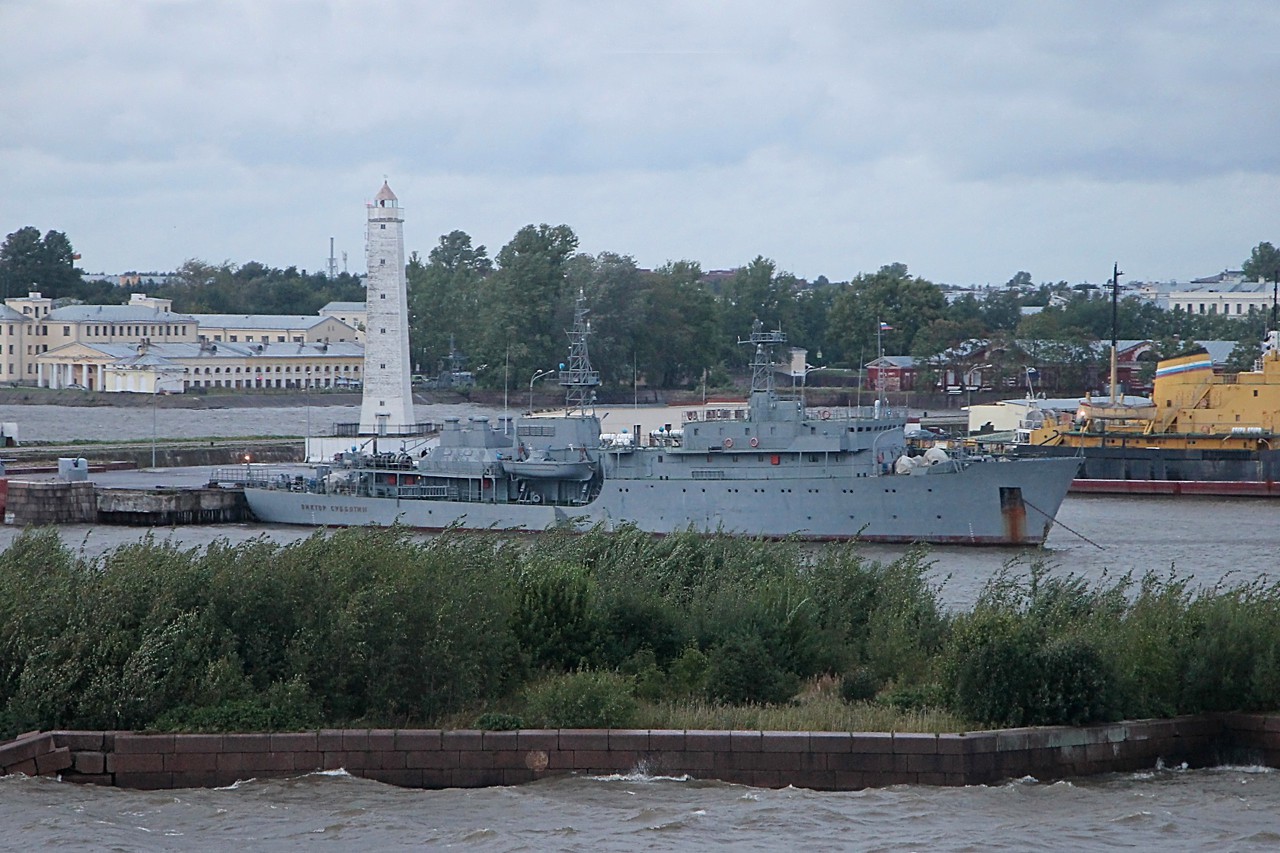 The harbour is protected by a pier built in the 18th century and included in the UNESCO World Heritage List. This is a capital structure lined with granite slabs, with a total length of more than 1200 meters.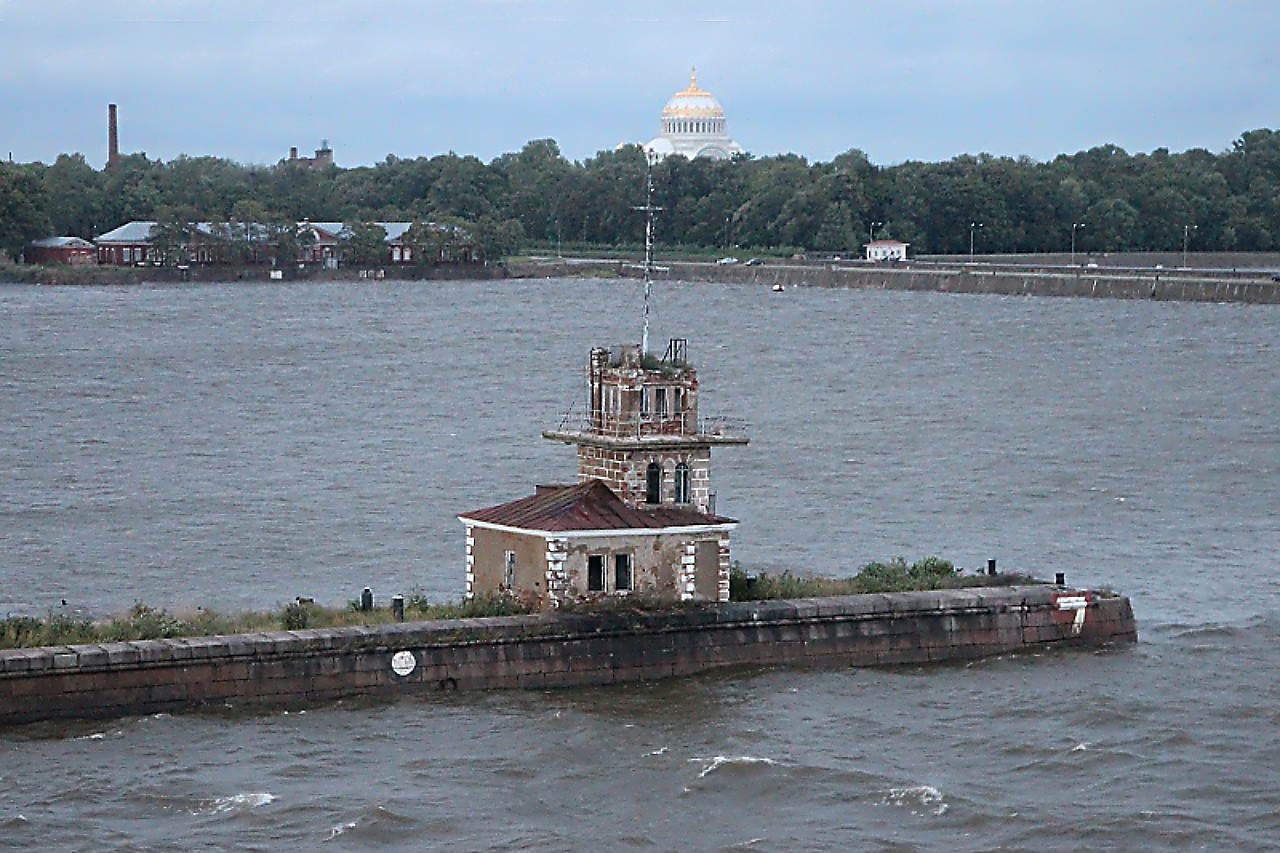 Merchant Harbor, the oldest in Kronstadt, its construction began in 1709. Here is a floating workshop PM-30, vessels of this type are used for the repair and maintenance of Navy ships on long hikes.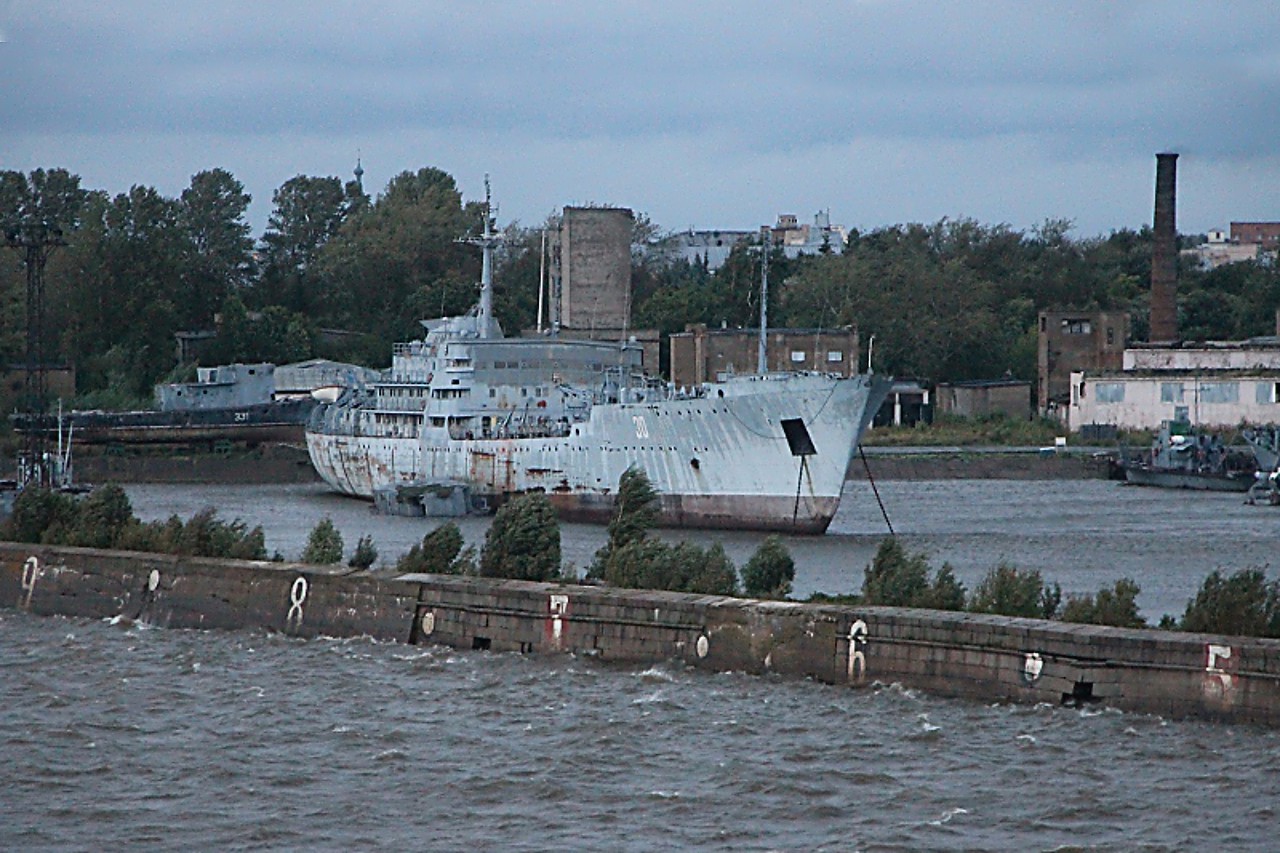 One of the many external fortifications of Kronstadt, Fort "Citadel". Built on an artificial island to protect the Merchant Harbor on the instructions of Peter I in 1721-1724, construction was supervised by Captain-engineer Edward Lane. The fortification was built mainly of wood and was badly damaged during the great flood of 1824, after which the fort was rebuilt in stone and brick to the design of Louis Barthélémy Carbonnier d'arsit de Gragnac.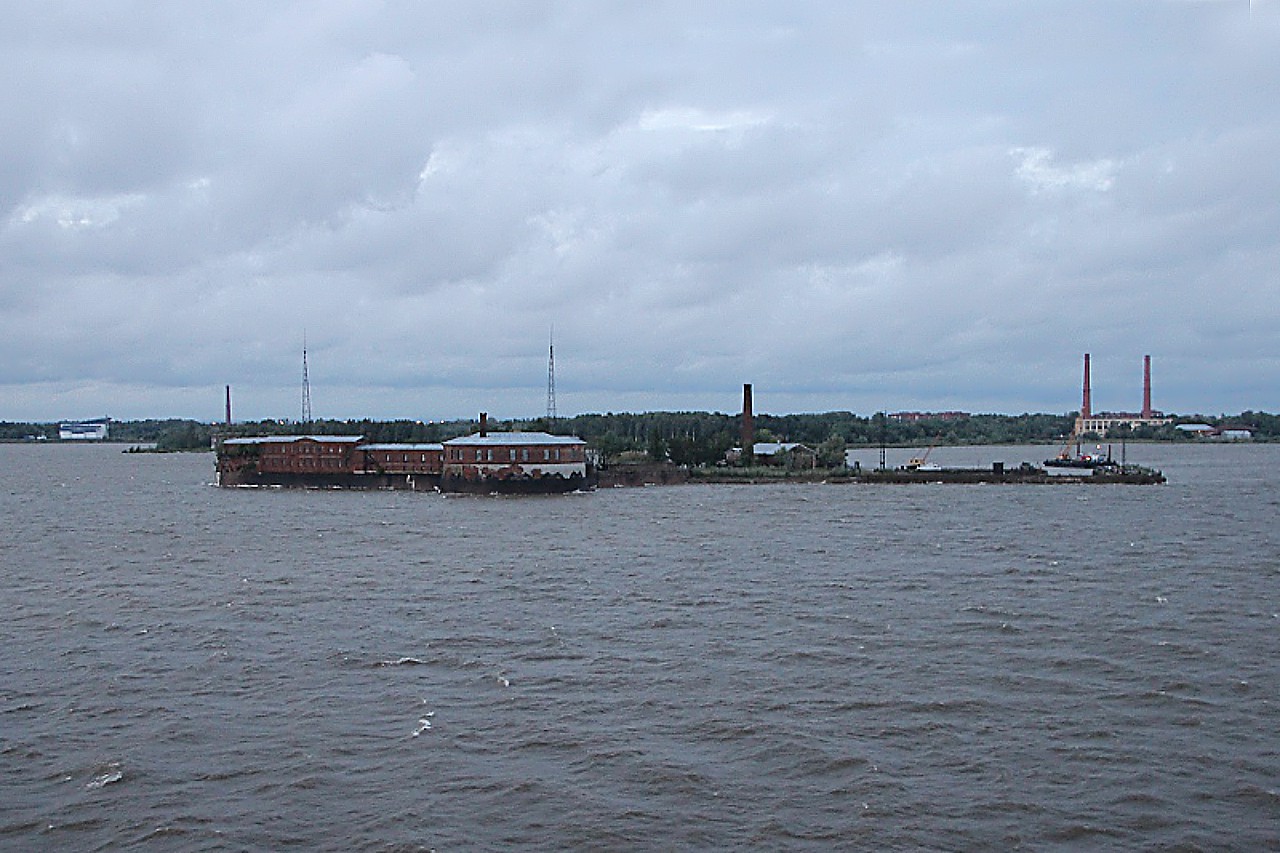 Fort "Alexander I" was built in 1838-45 also designed by Carbonnier. This is the most powerful fortification of Kronstadt, protecting the entrance to the Southern Fairway leading to St. Petersburg. By the end of the 19th century, the fort lost its military significance and in 1899 a laboratory for the study of bubonic plague and the production of anti-plague serum was opened here. Forts "Citadel" and "Alexander I" are architectural monuments and Cultural Heritage sites of UNESCO