Courthouse (Trondheim tinghus)
Our walk through Trondheim begins on Munkegata street, where one of the earliest examples of Scandinavian architectural functionalism is located, the building that houses the Trondheim city court and the Trøndelag provincial court of appeal (Trondheim tinghus on map). The author of the project Hjalmar S. Bakstad, construction began in 1937, but was stopped at the beginning of the war. However, during the occupation, the German military construction organization Todt settled in the building. On the corner of the building is a plaque in memory of 10 residents of Trondheim, who were shot on October 6, 1942. This was an act of intimidation, so the victims were selected well-known and respected people in the city.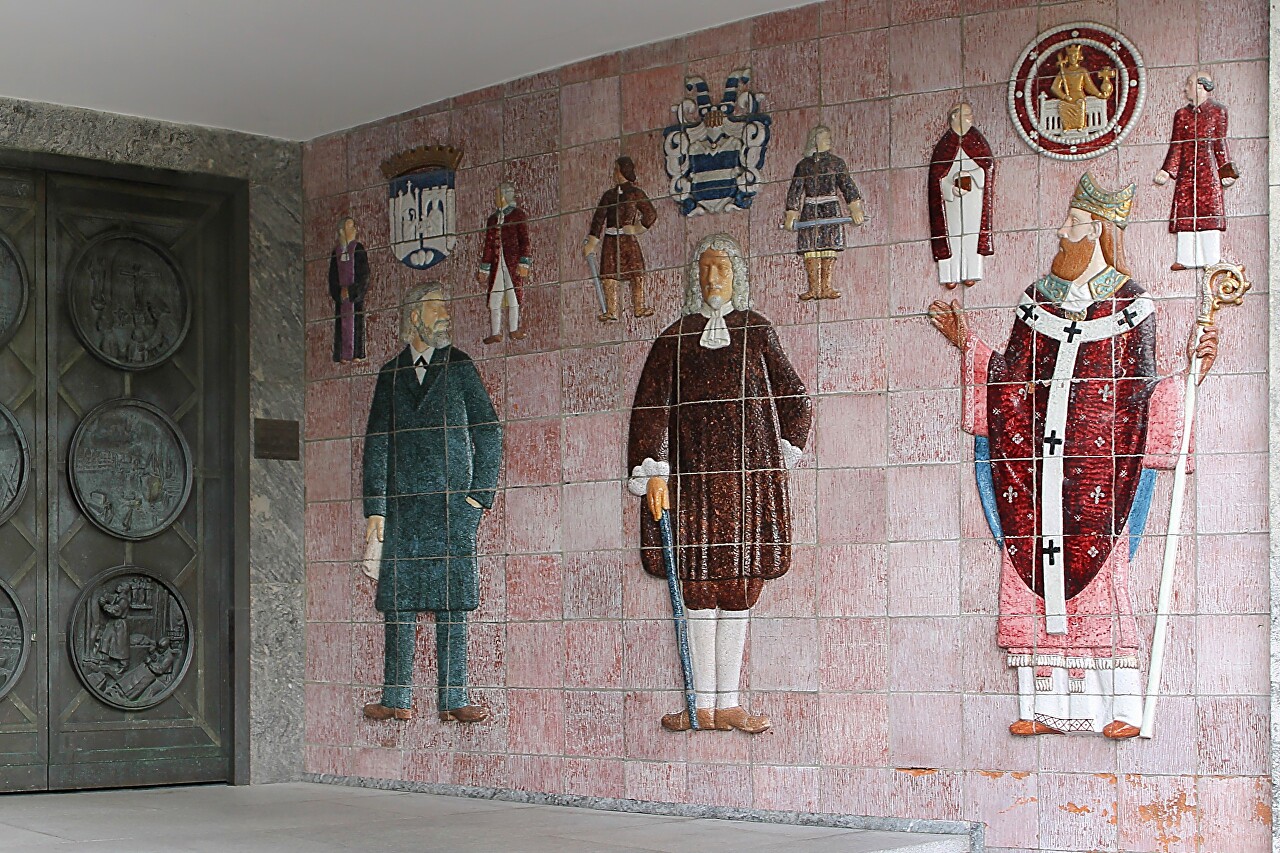 After the war, construction continued and was completed only in 1951. Of particular interest is the building's portal, designed by the artist Nic Schiøll. Two massive metal doors are decorated with medallions depicting scenes of agricultural and industrial labor, this theme is very popular in Norway. Between the doors is a statue of Lovsigemannen, an ancient Norse lawmaker.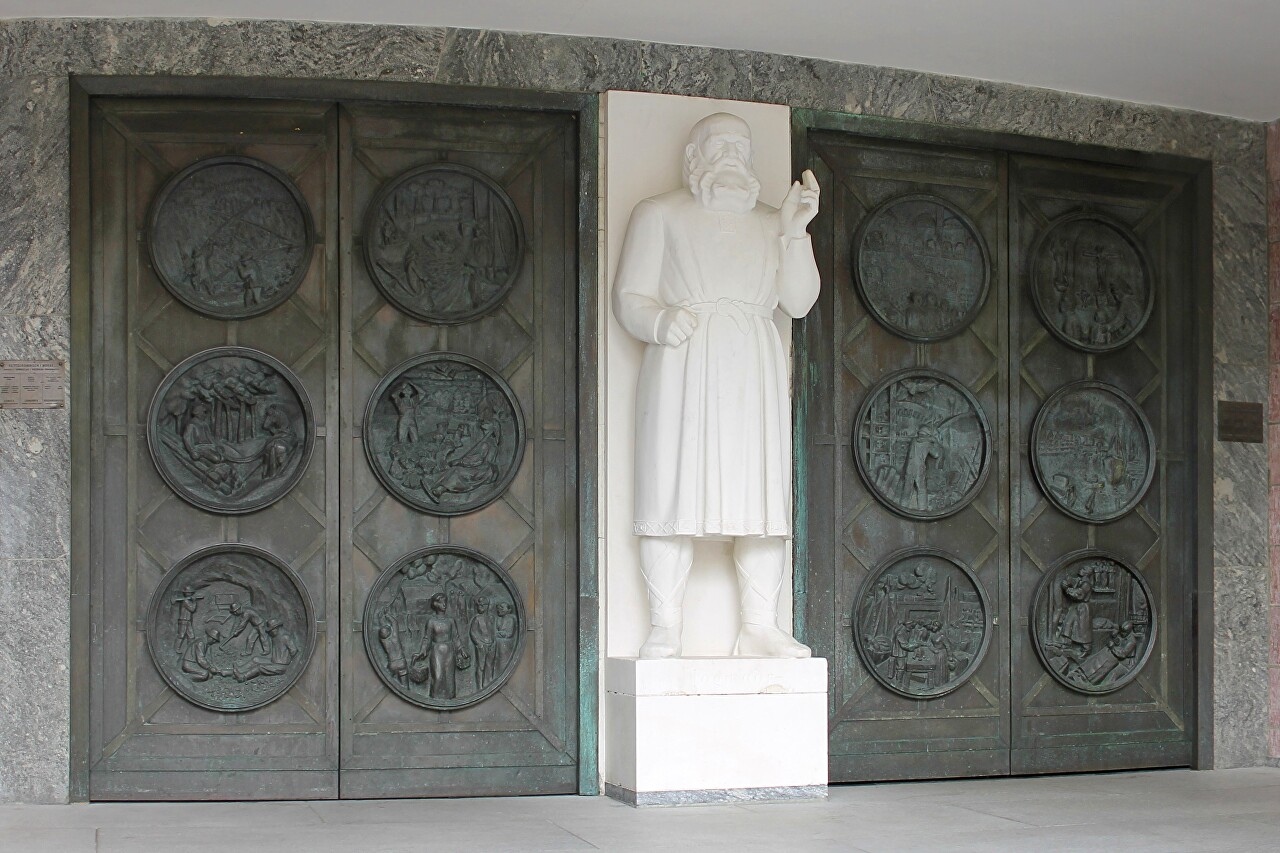 The walls of the portal are decorated with ceramic bas-reliefs depicting legislators and law enforcers from different eras, starting with king Magnus VI, who established the first Norwegian code of civil law, for which he received the nickname Magnus the Lawyer (Magnús lagabœtir). The bas-reliefs were made by the famous ceramist Jens von der Lippe.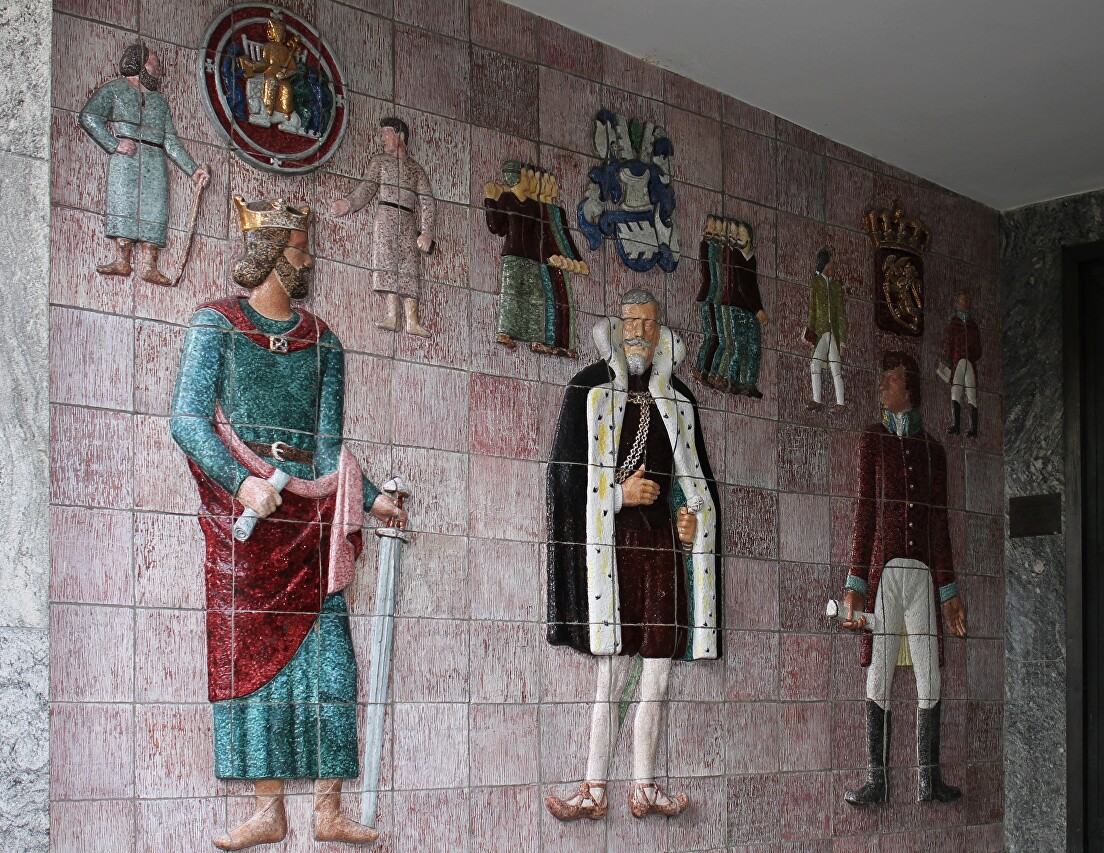 Nearby you can see bronze reindeer, without a monument to these animals can not do more than one Norwegian city.