Miner and his Wife Monument, Røros
When you reach the end of Kjrkgata Street, you can relax in the small, cozy Nilsenhjørnet park.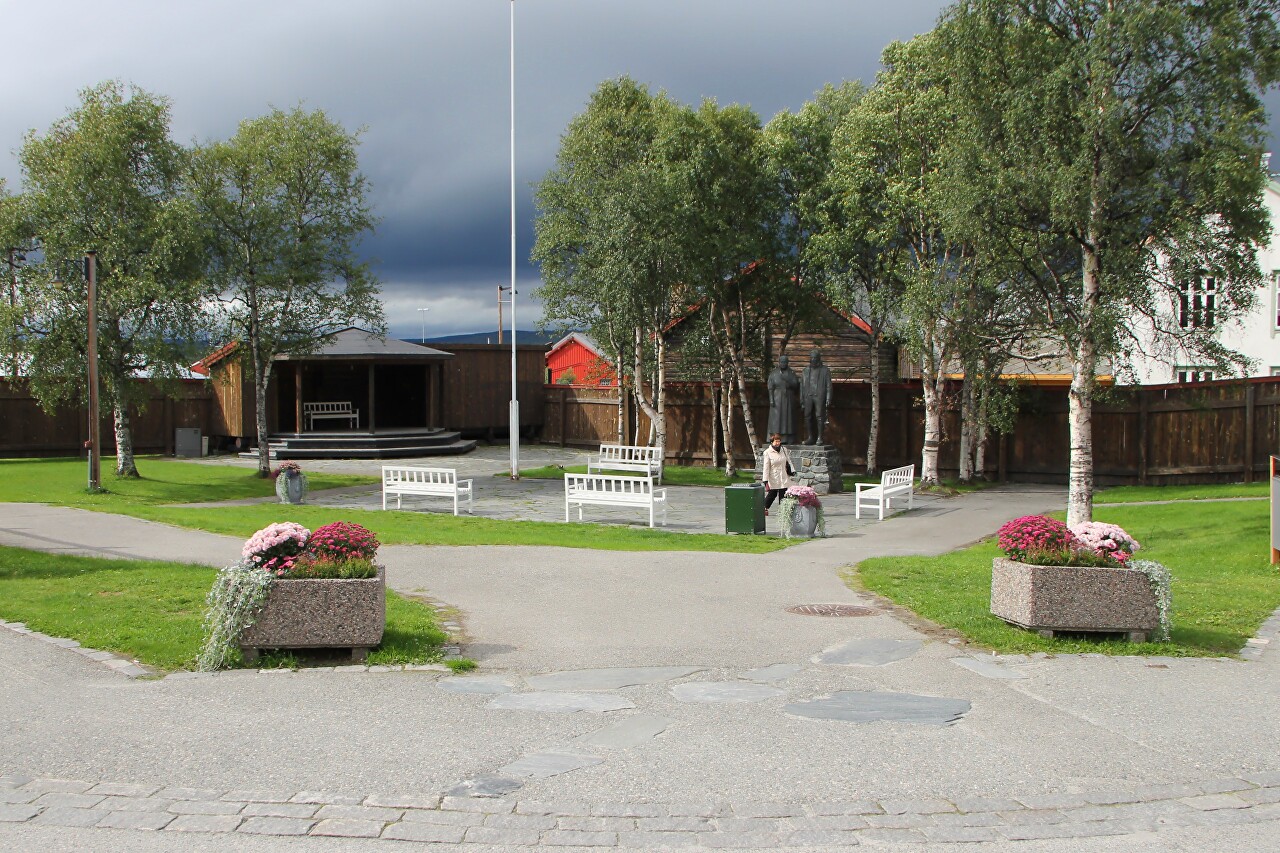 There is a monument "The miner and his wife" (Bergmannen og hans hustru). On the pedestal, we see the numbers 1644, the date of the mine's foundation, and 1965, the year of the monument's installation. The mine operated until 1977, so the mine worked for exactly 333 years.