Sculptures and Bas-reliefs of Oslo City Hall
The City Hall is richly decorated with sculptures and bas-reliefs made by famous Norwegian artists. The square in front of the main entrance to the town Hall is decorated with a fountain with two bronze swans (Svanegruppe) by the sculptor Dyre Vaa.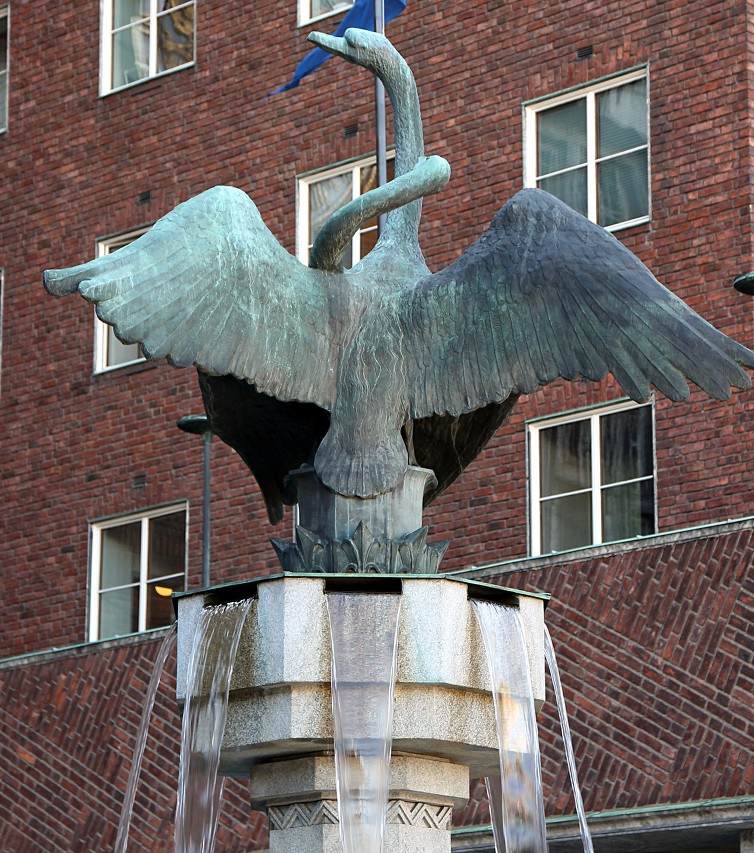 The main entrance to the town Hall was designed by Nicolai Marius "Nic" Schiøll. On the column between the doors there are three bas-reliefs depicting scenes from the legend of Sigurd Fåvensbane, who killed the dragon. Above the doors is a bas-relief "Sea and land" (Sjø og land) by Joseph Grimeland.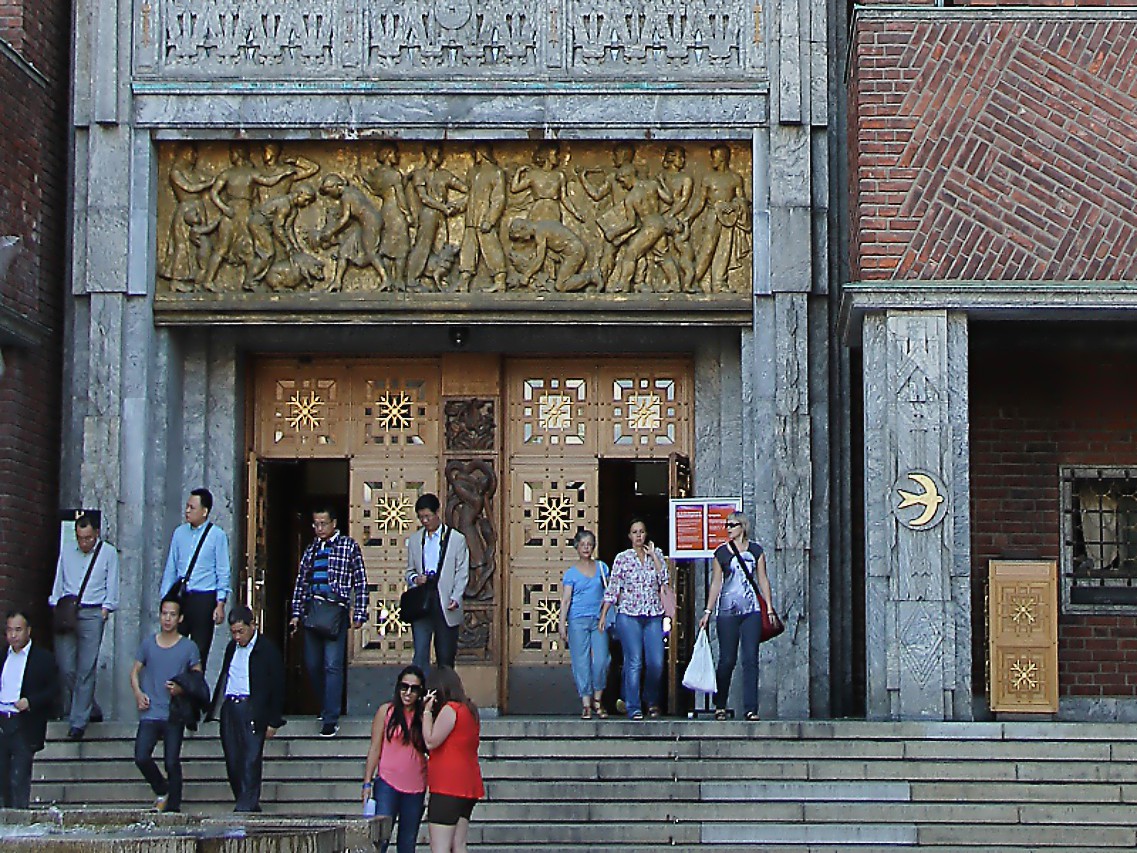 A large front window above the portal in the Art Deco style, also the work of Joseph Grimeland, it is crowned by the figure of Oslopiken, which can be translated as "The Girl from Oslo".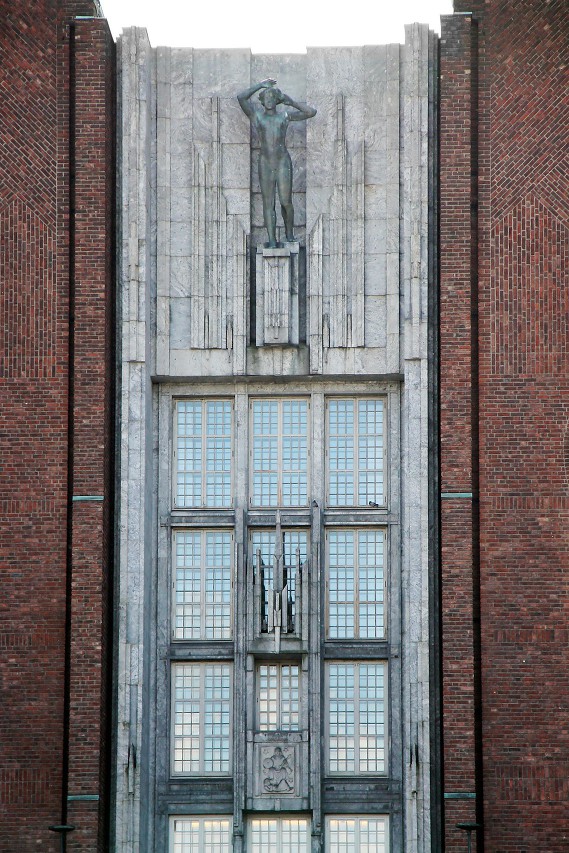 On both sides of the main entrance, there are galleries with wooden bas-reliefs on the walls, which I will discuss in the next article.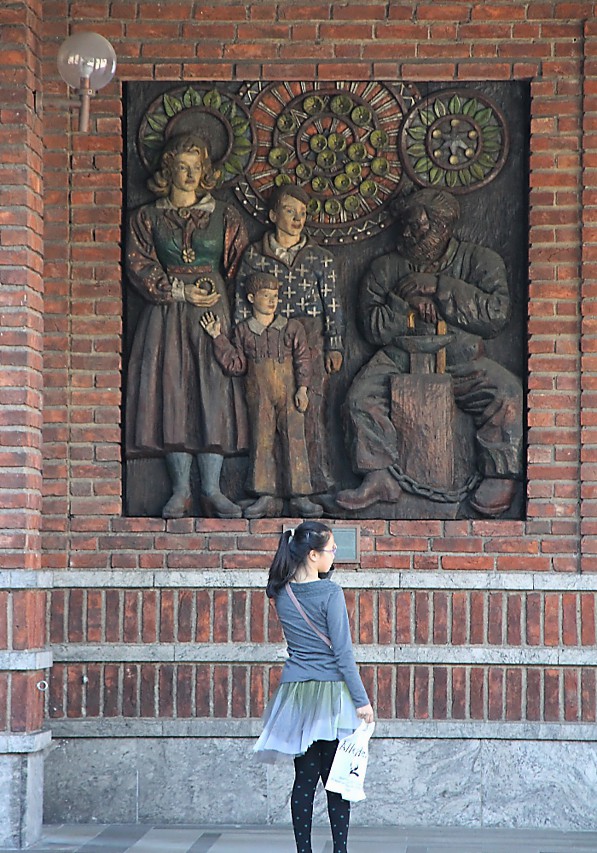 The southern facade is decorated with a nine-meter bronze figure of Saint Halvard by Nicholai Schiøll. This Saint is the patron of Oslo, and is also depicted on the city's coat of arms.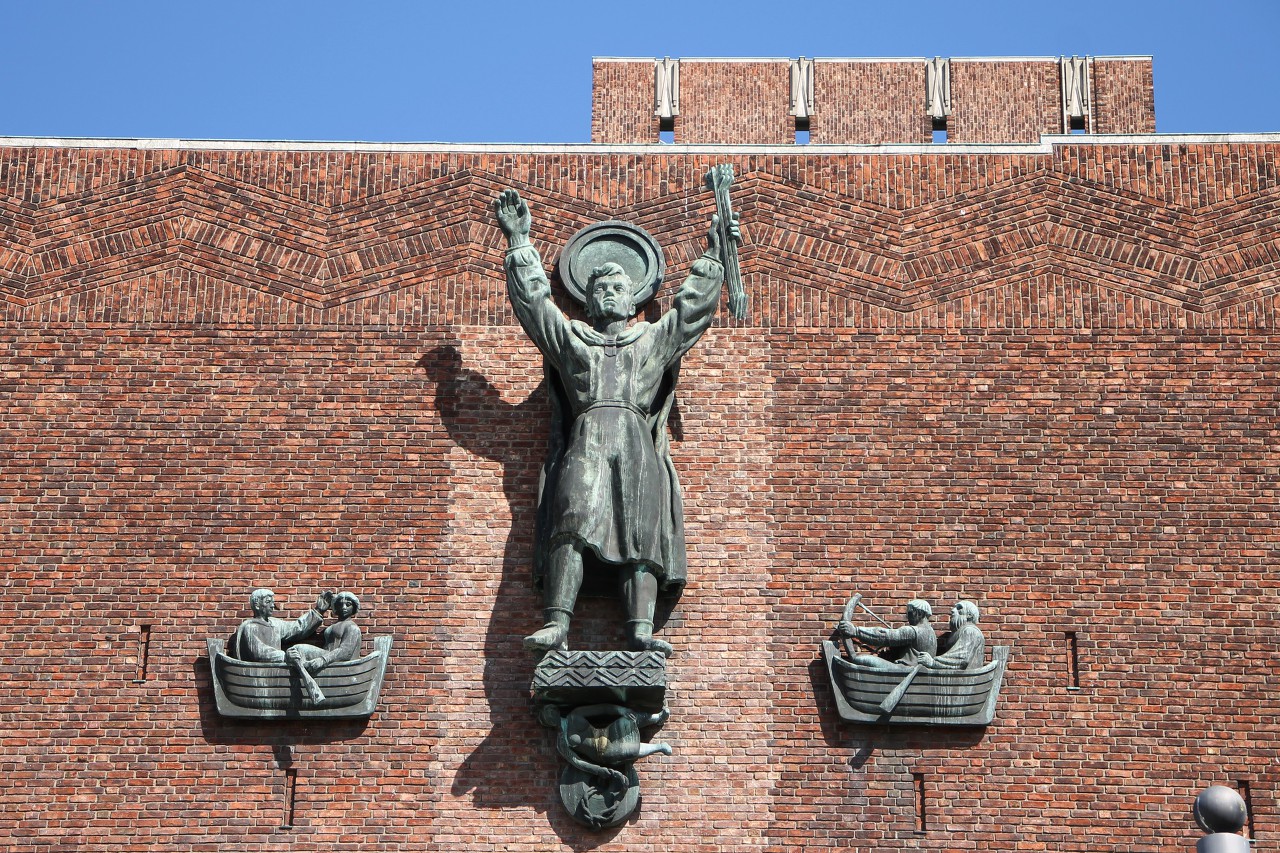 The cornice above the ground floor around the perimeter of the building is decorated with bas-reliefs of gray granite on a gold background. Themes-Nature, family, work - are the main values of Norwegians.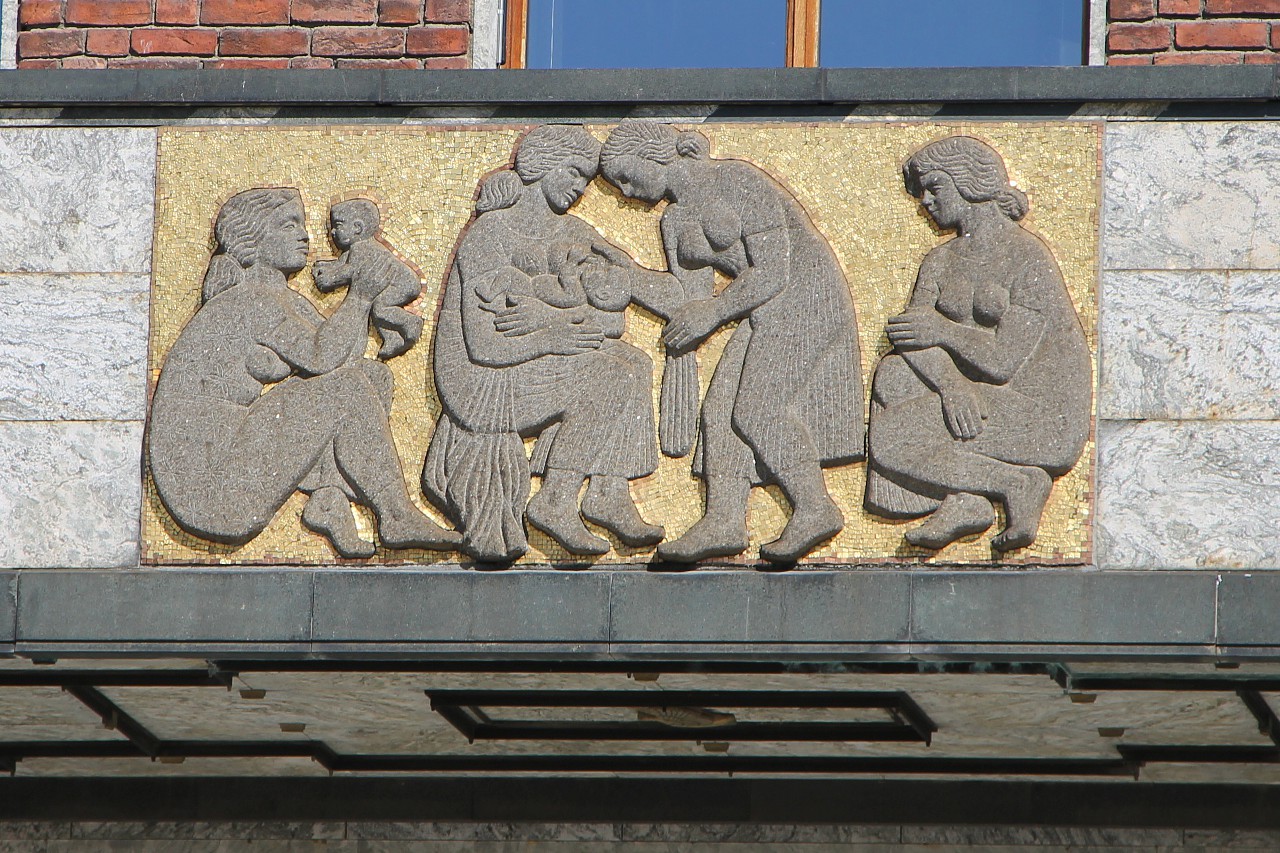 Along the facade are six sculptures depicting workers of various professions by Per Palle Storm.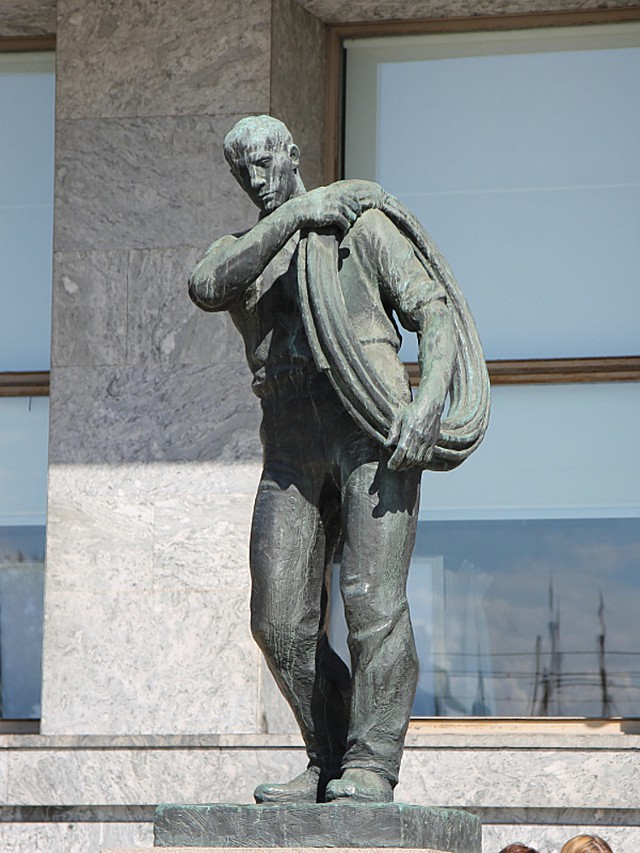 Here you can see a blacksmith, builder, electrician, carpenter, fisherman.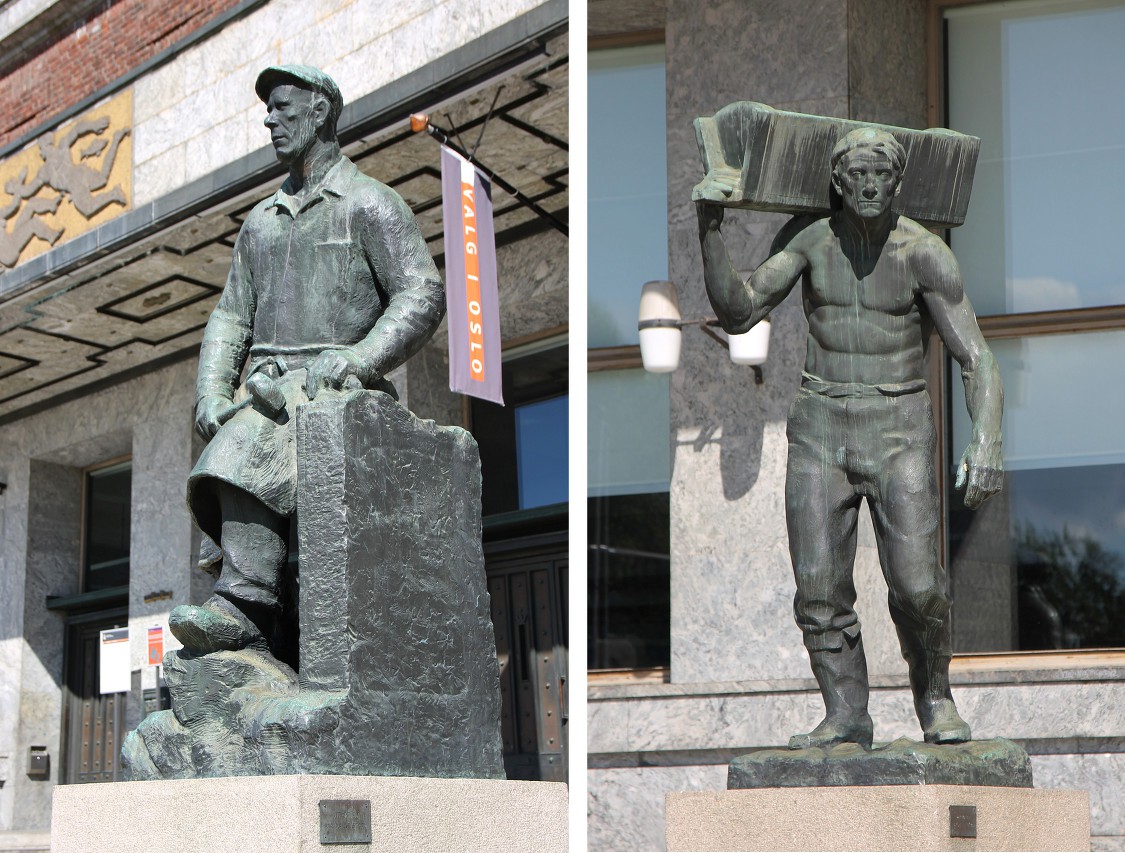 The interior design of the City Hall is also of great interest. Unfortunately, I didn't have time for that this time. Anyone can get acquainted with the interiors, the entrance to the town hall is free from 9 to 16. Keep in mind that visitors can only carry small bags, there is no Luggage storage in the building.