Thaulow-museet, Oslo
This house was built in 1752 in Leikanger by the parish priest Gert Geelmuyden and served as a shelter and hospital. The priest himself lived in one of the rooms on the first floor.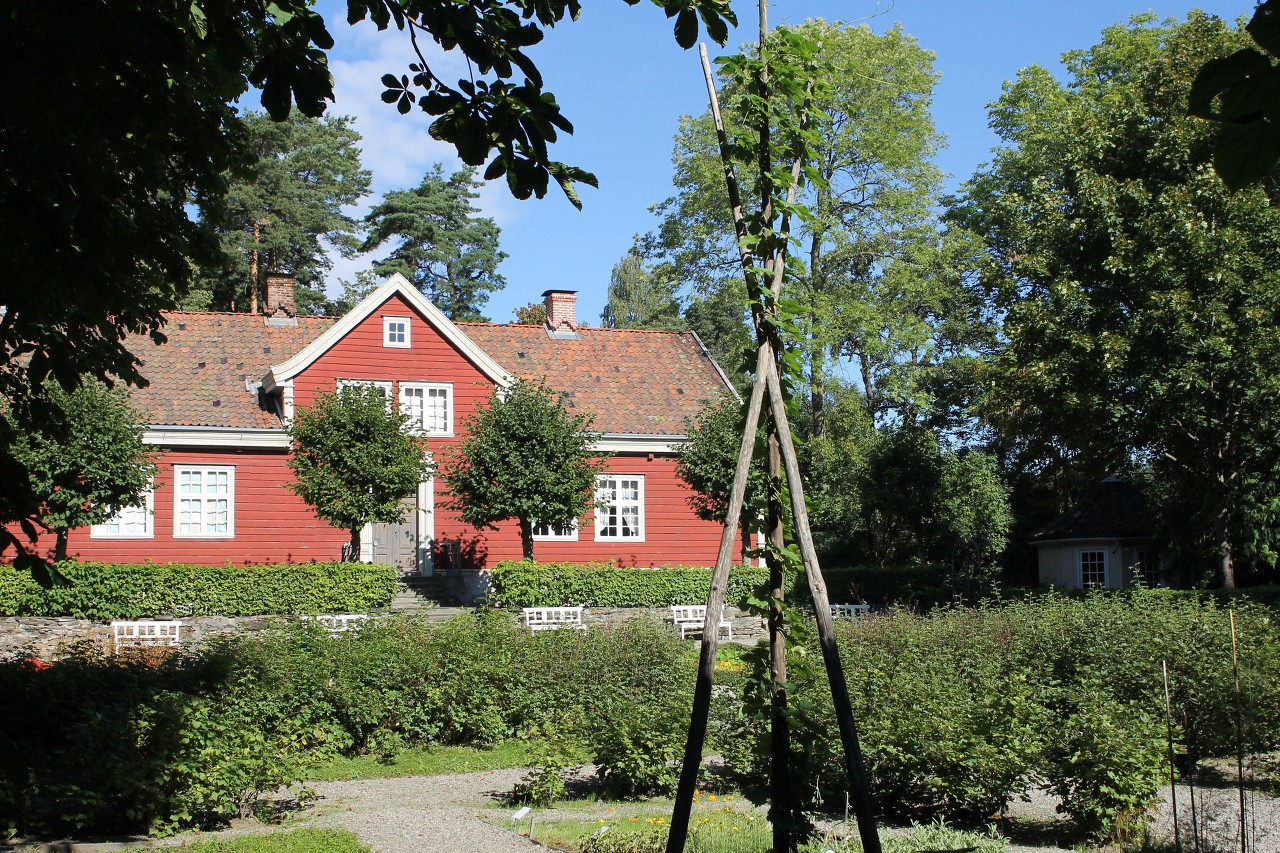 In 1913, the house was moved to the Norwegian ethnographic museum on the Bygdøy peninsula and housed a collection of furniture, household items and art collected by the family of the district doctor from Modum, Heinrich Arnold Taulow (Thaulow-Museum). The collection was donated to the Museum by the doctor's daughters.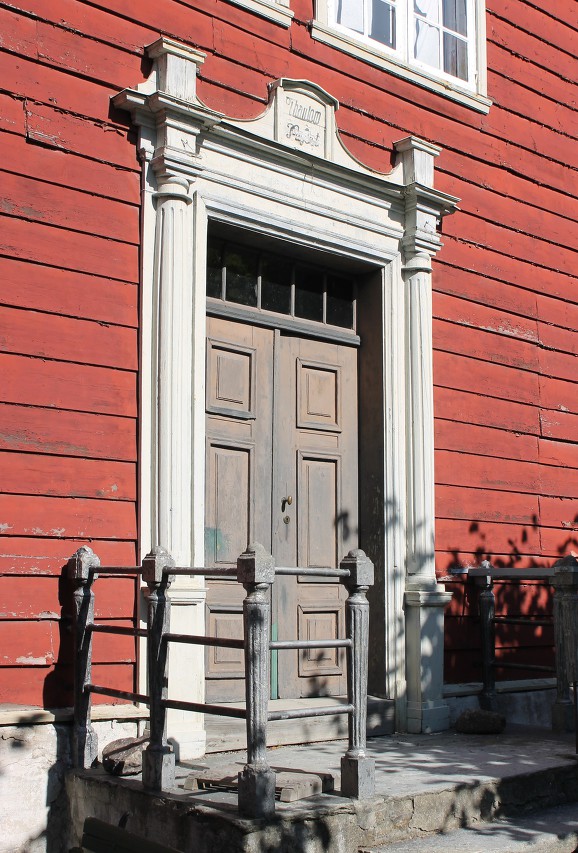 The exhibition tells about the life of the family of a provincial employee of the 18-19 century.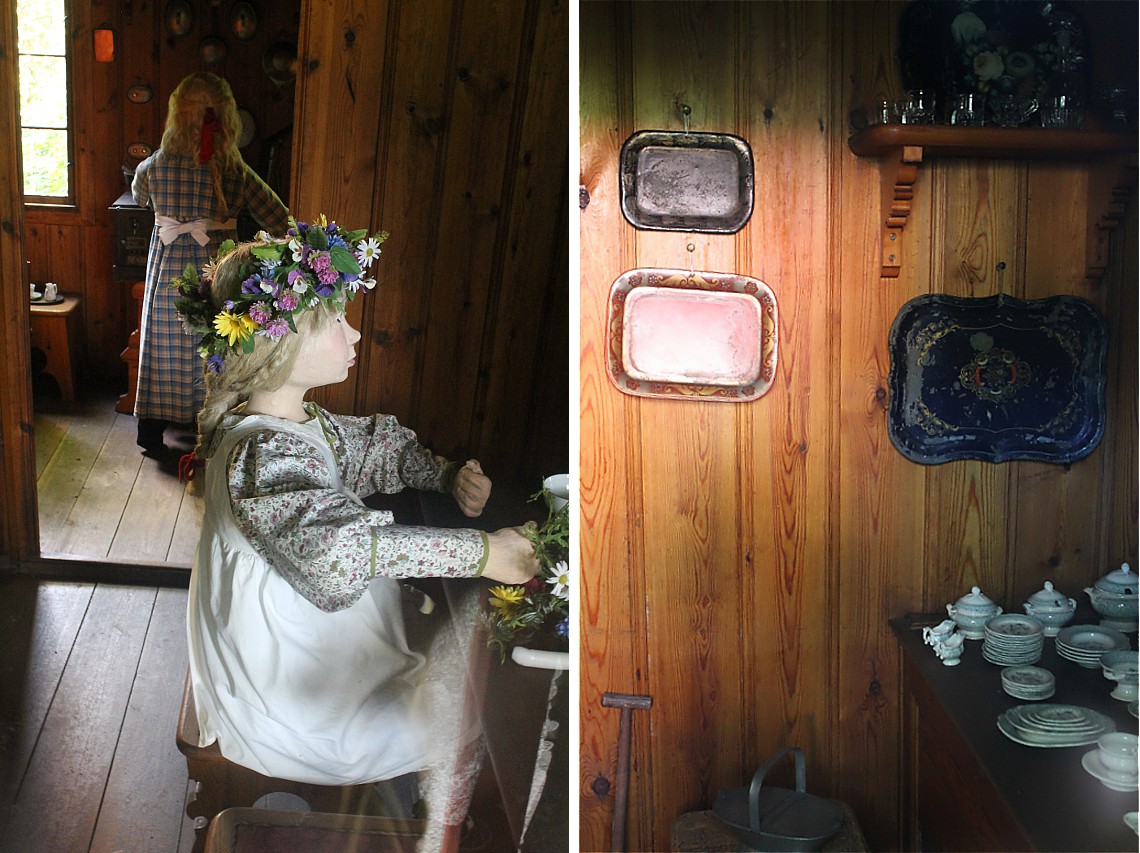 The house is surrounded by a garden based on an 1816 watercolour by Johan Dreier depicting the Torvastad orphanage in Jøren.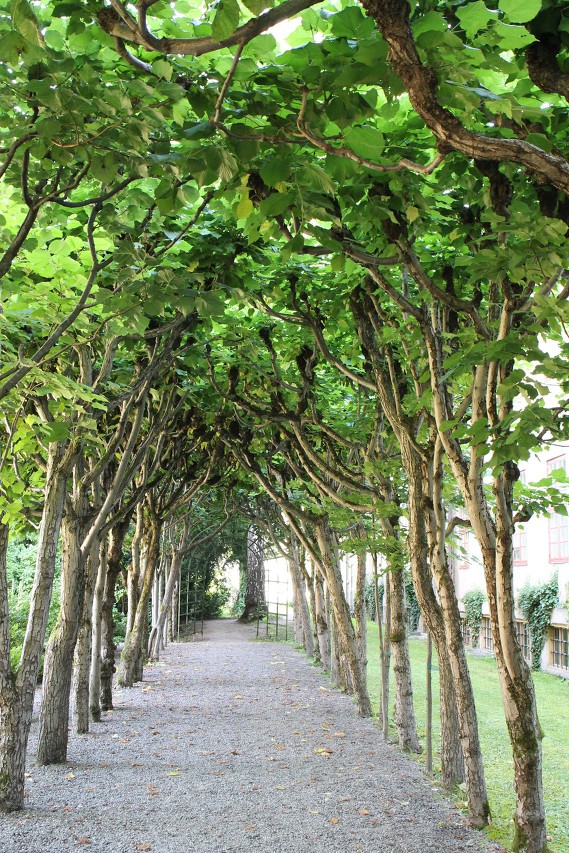 In Modum, Taulov discovered a source of mineral water (the source of St. Olaf), and opened a water clinic on It, also proving himself as an architect. In the garden of the estate there is a replica of the pavilion built according to his project.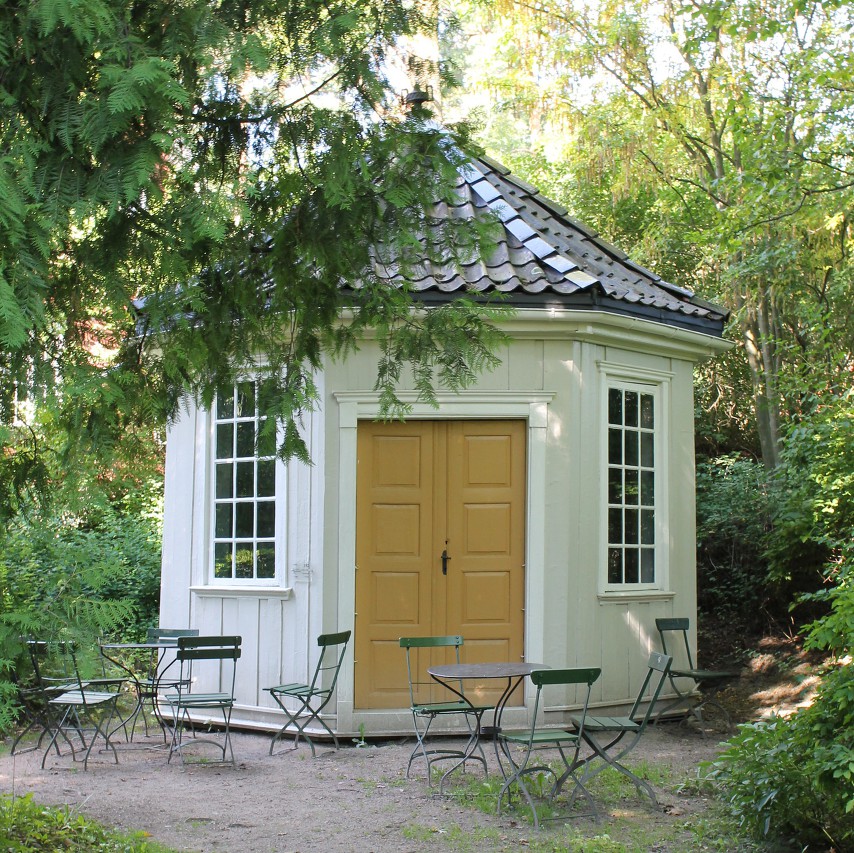 There are several other buildings in the garden - a summer pavilion decorated with wood carvings.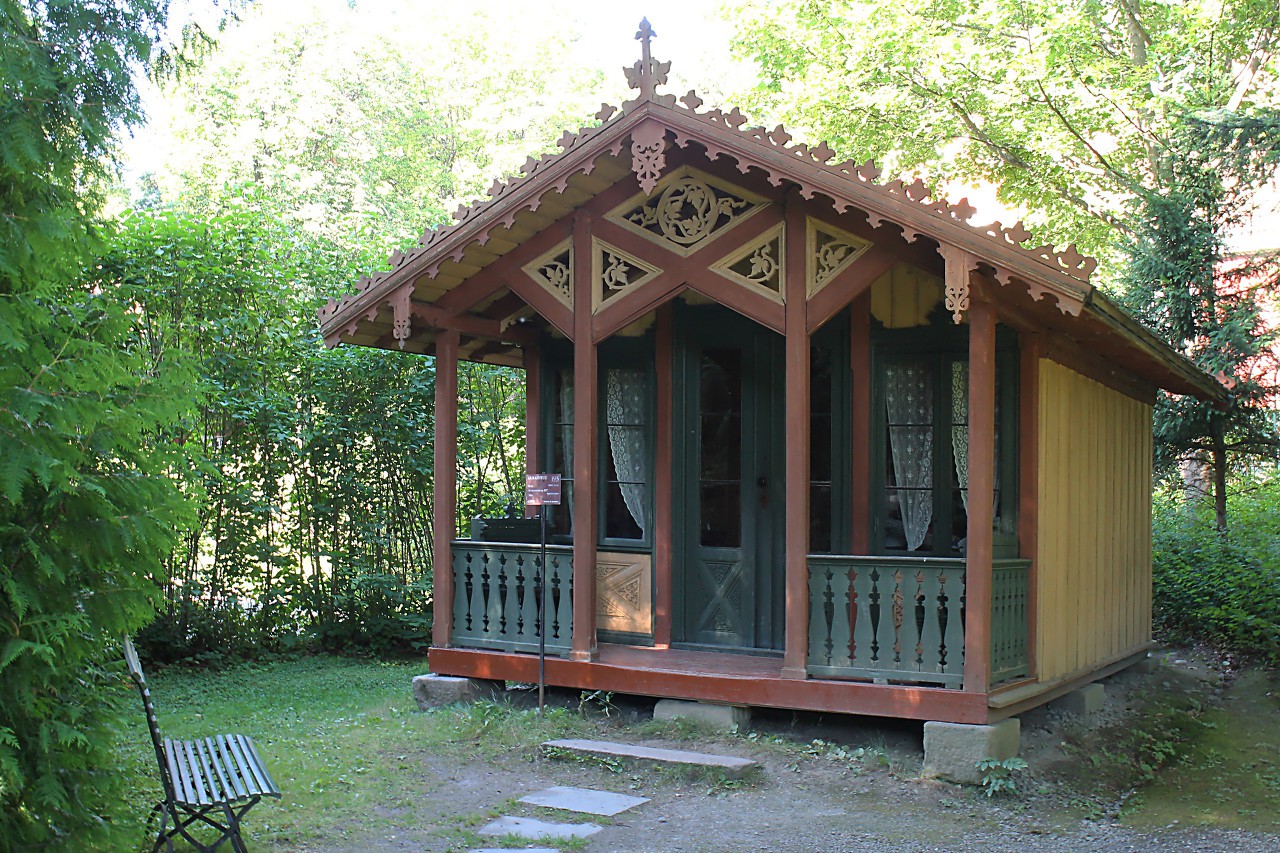 Carved bench on the pavilion's verandah.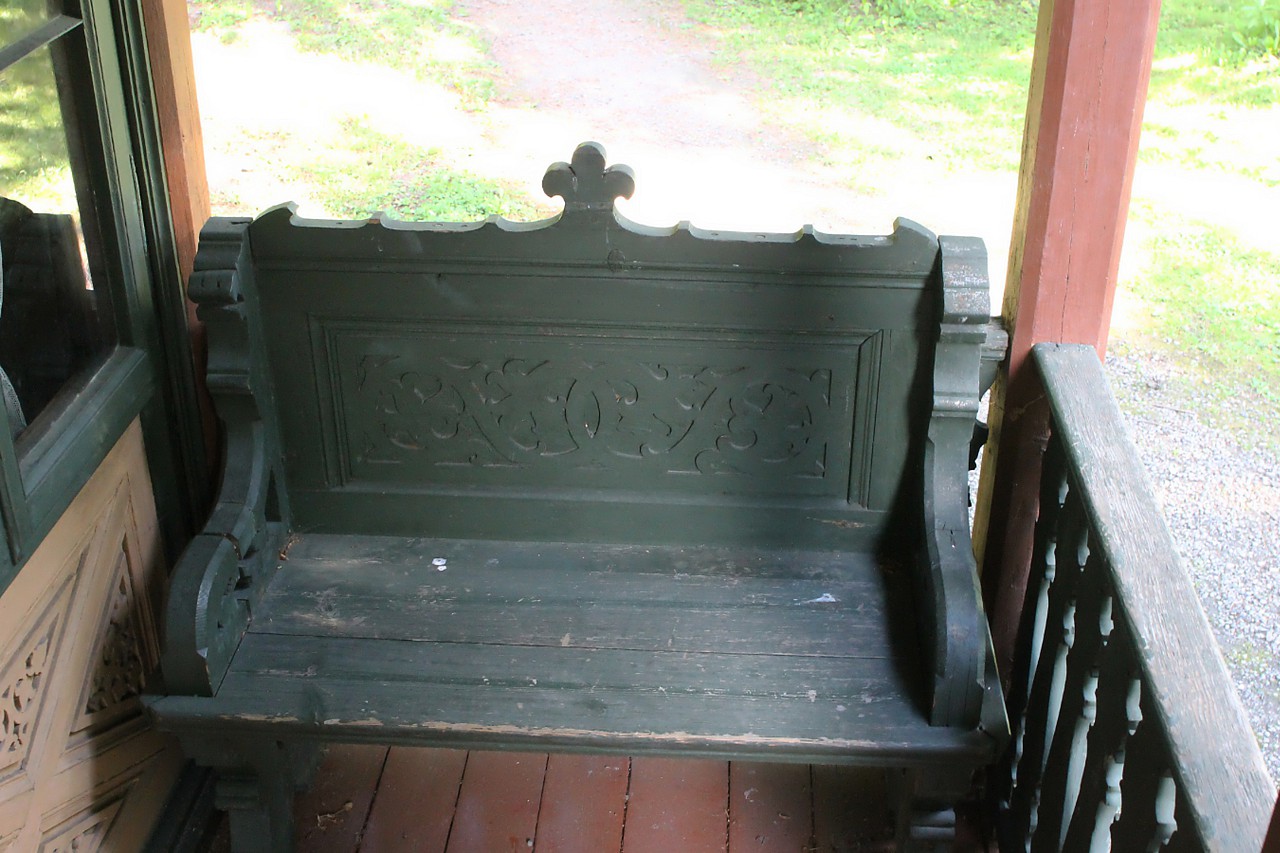 A wooden hexagonal house on a pole apparently a dovecote.