Carrer de La Pau, Valencia
Calle de La Paz (in Valencian Carrer de la Pau), was laid out in 1863. Due to its location, the street became attractive for wealthy citizens who built luxury houses in the Parisian Belle Époque style.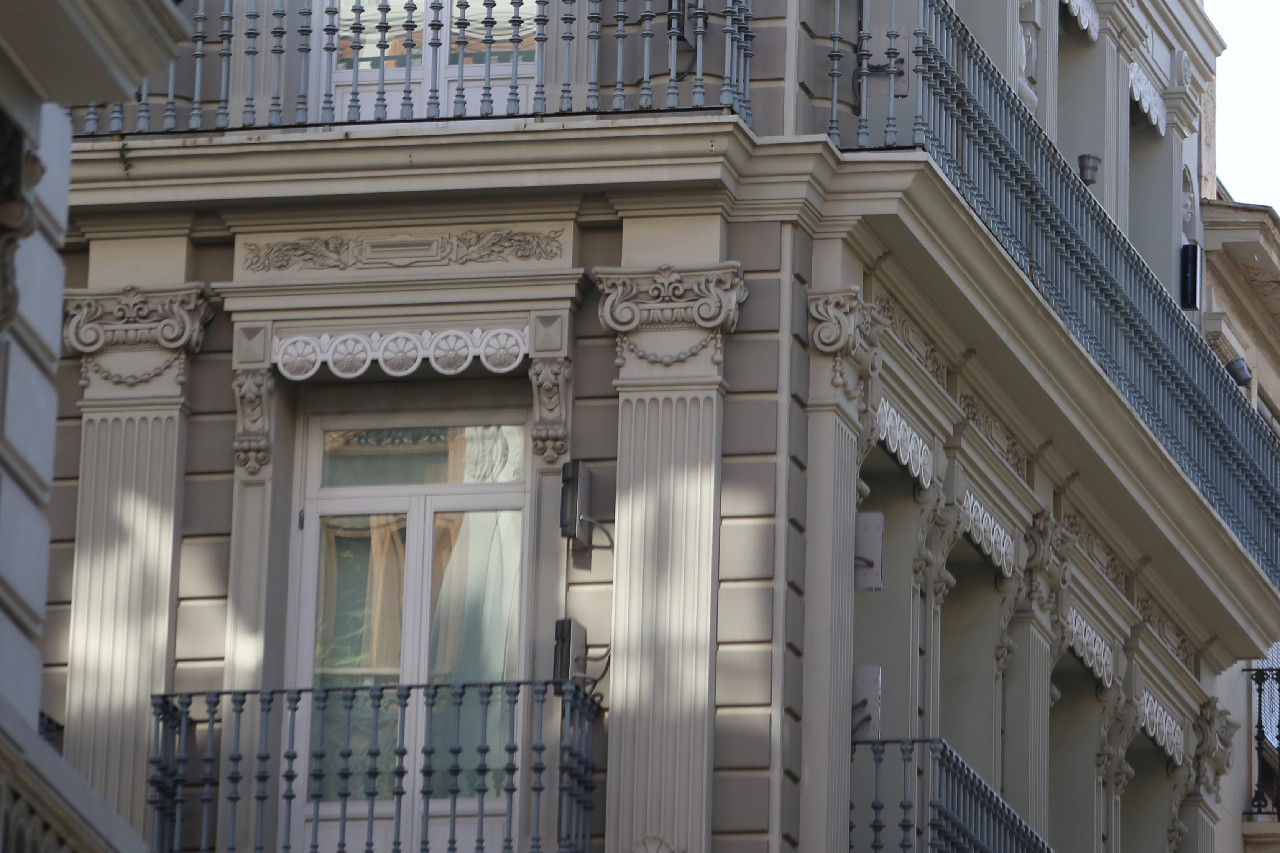 One example is the mansion number 24, commissioned by the Marquis de Caceres in 1897, but known as Casa Martorel, after the architect Antoni Martorell Trilles. The facade is decorated with balustrades and sculptures in niches, and a garden is located on the roof.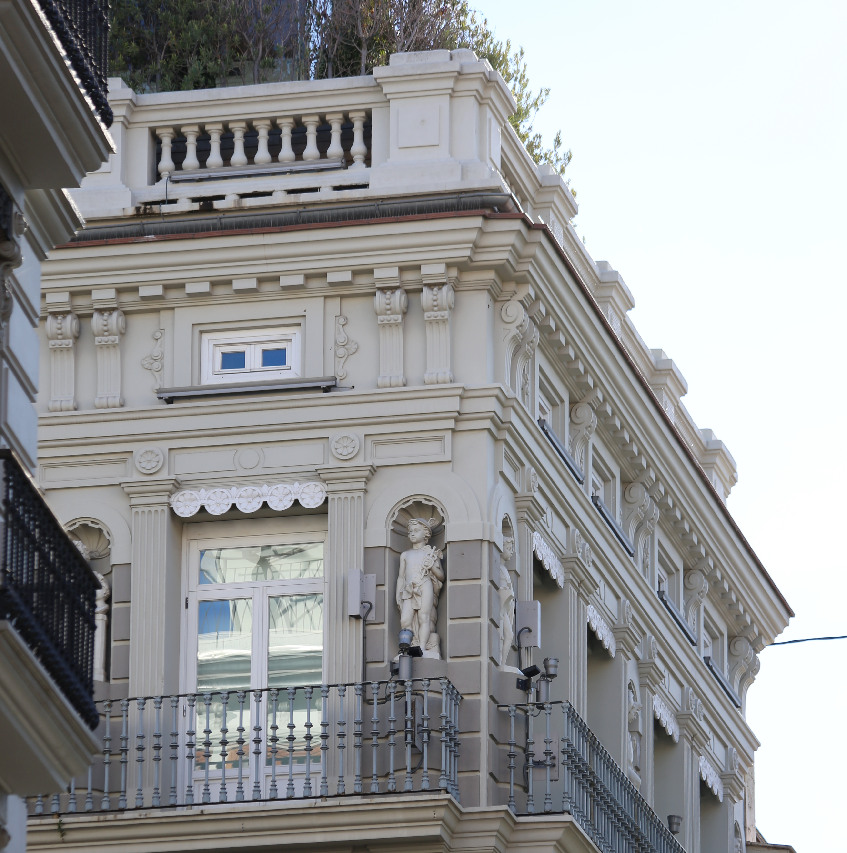 At number 42 is a building built in 1907 as an elite residential building Vincci Palace, but in 1909 it was transformed into the Palace Valencia Hotel with 150 rooms. During the Republic, the building housed the Ministry of Foreign Affairs. On the ground floor was the Alianza coffee shop, popular with foreign journalists. From 1936 to 1939, Ernest Hemingway wrote his chronicles of the Civil War here.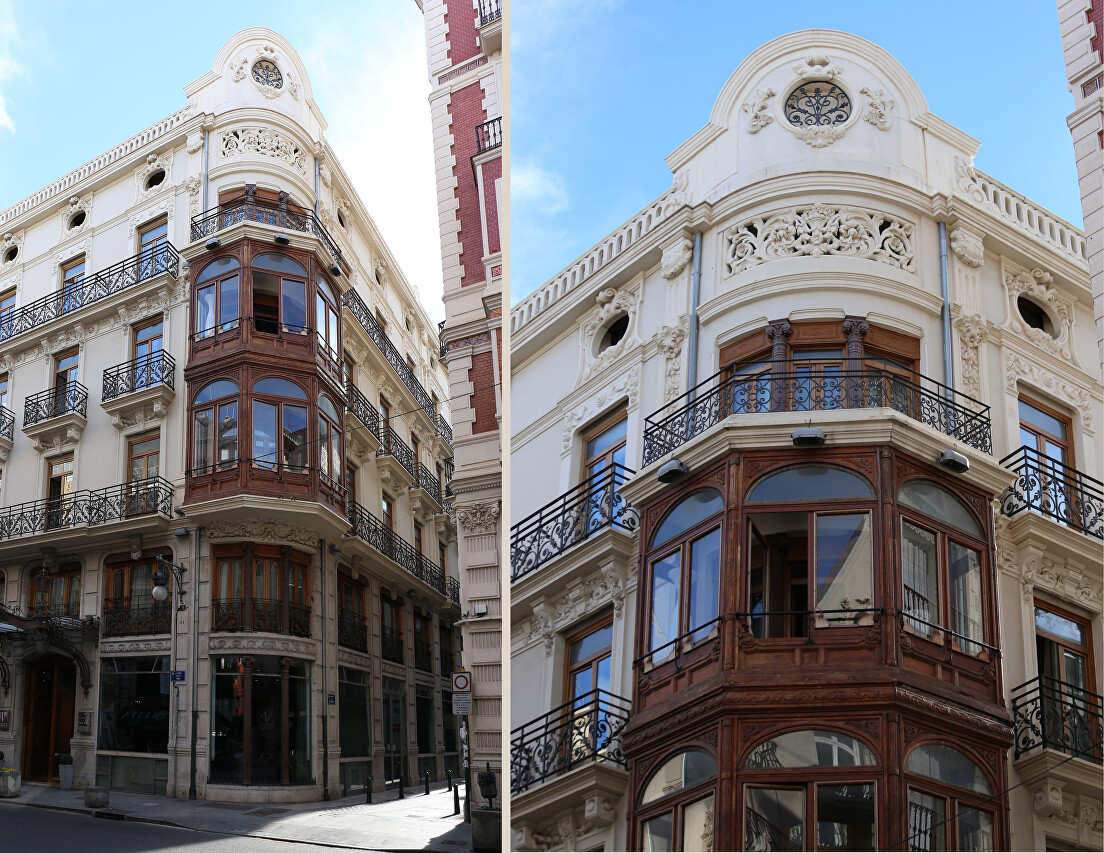 Now there is a four-star Vincci Palace Hotel with 76 comfortable rooms. The facade of the building is made in an eclectic style, attracts the attention of a metal visor in the Art Nouveau style, decorating the portal of the building.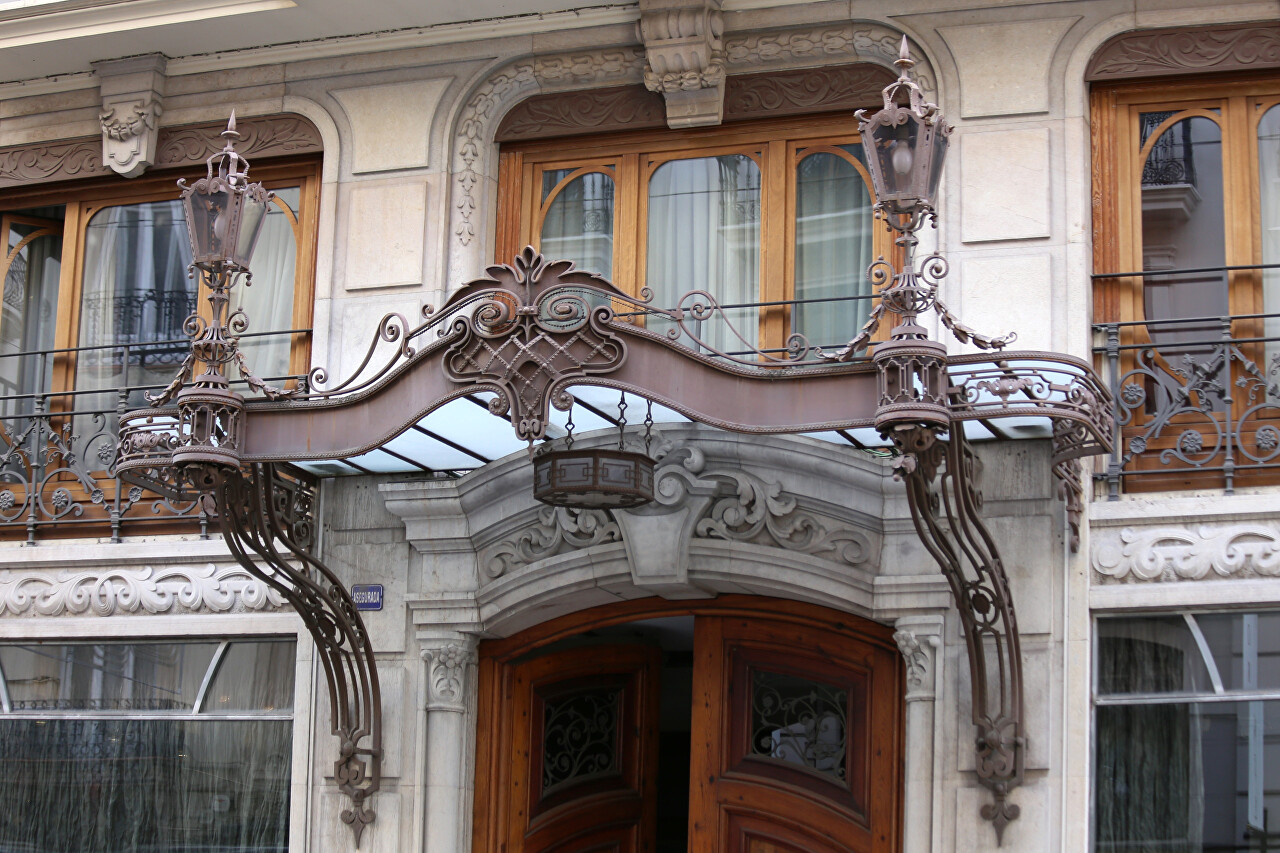 At number 36 is Casa Angeles Grau (on the right in the photo), but I will tell you about it in the next article. In the meantime, let's take a look at the building number 38, which is occupied by the three-star Casual Socarrat València Hotel.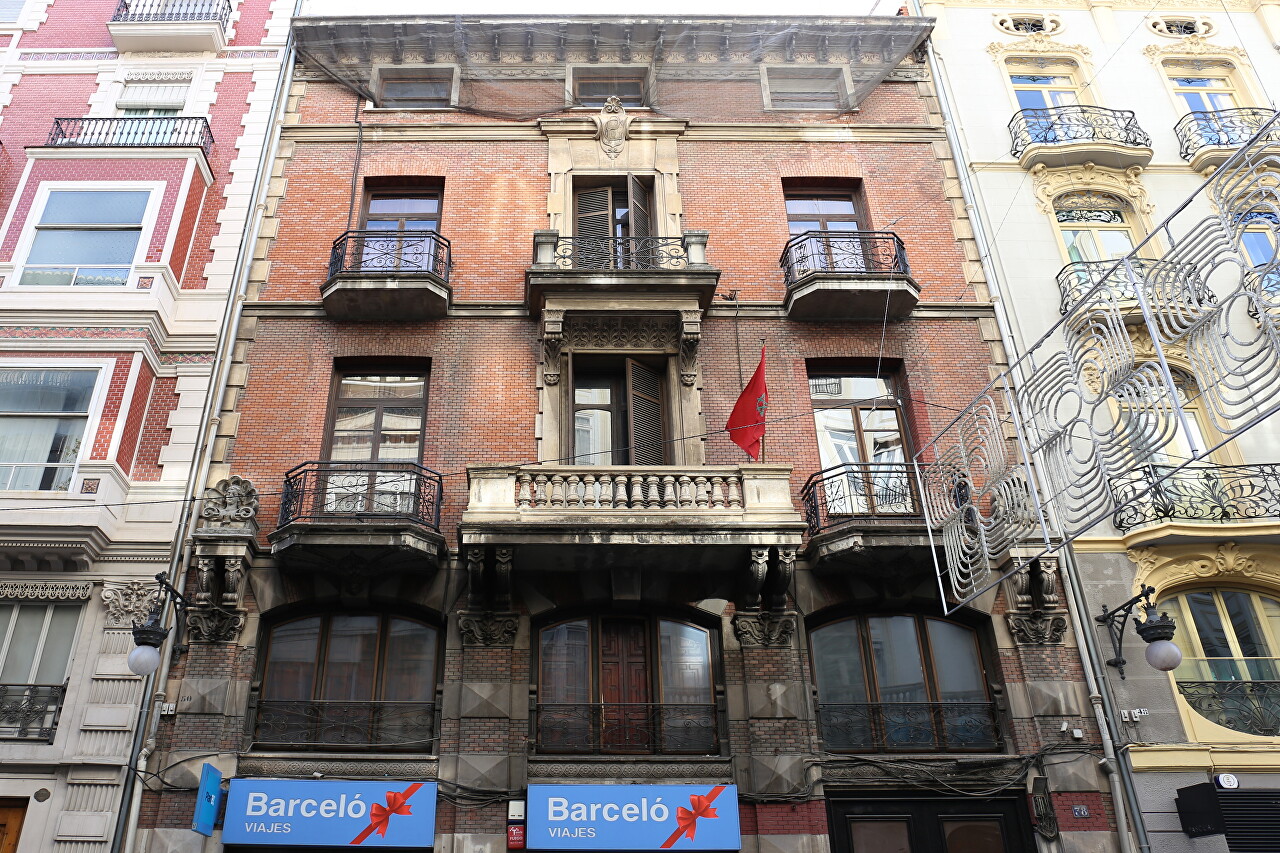 The apartment building was built in 1900 in an eclectic style and decorated rather modestly. Only the corners of the second cornice attract attention with female heads against the background of shells. During the Republic, it was home to the" Provincial Committee of Anti-Fascist Women", an organization founded in Madrid in 1933 by the famous communist Dolores Ibarruri.