Almería Ferry Port
The passenger port of Almeria is located in the heart of the city, between the Avenida Garcia Lorca and Plaza de Los Peces (Fish square). From the east, the port is bounded by the Levante pier, which offers a view of the wharves.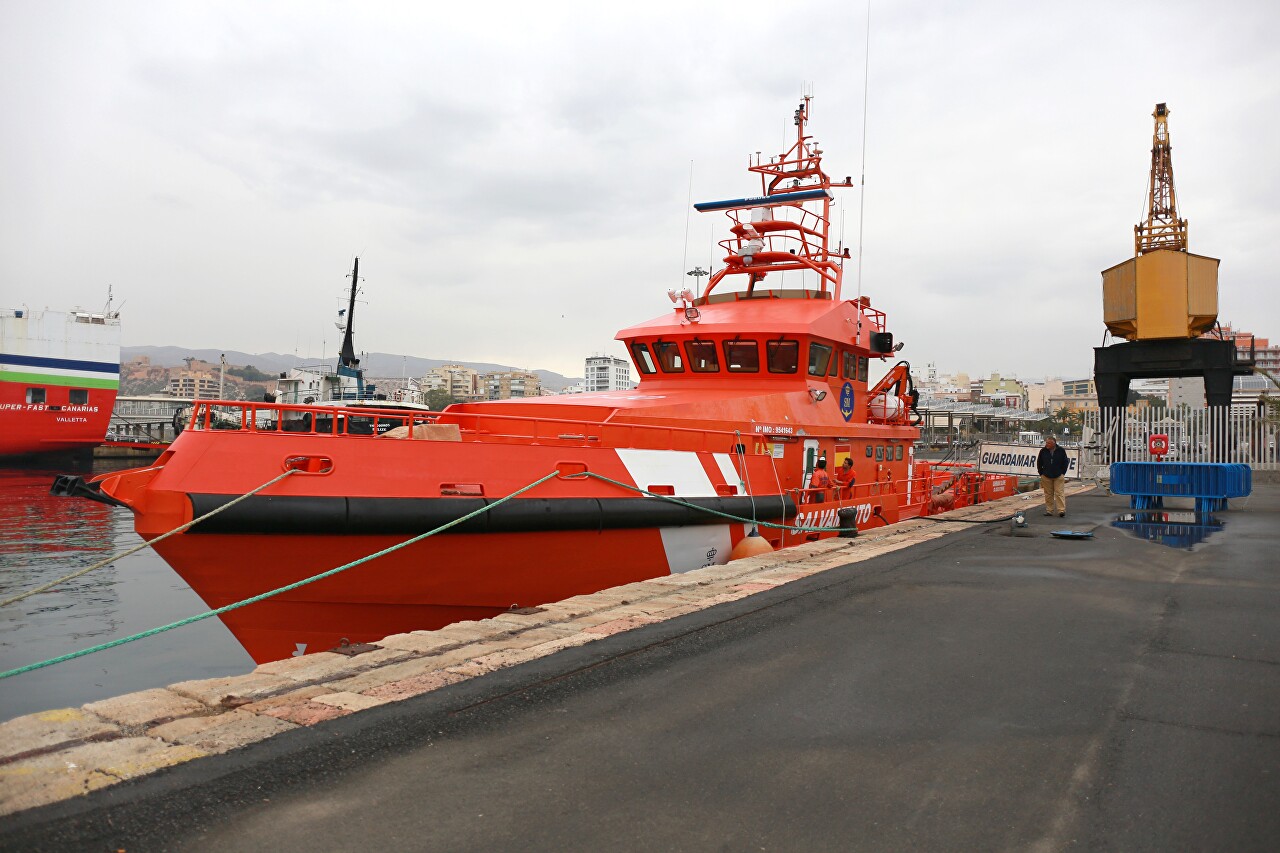 The ancient port tanker Theodoros, which was built in Germany in 1964 and has changed many owners, is moored at the parking lot of the ferry terminal.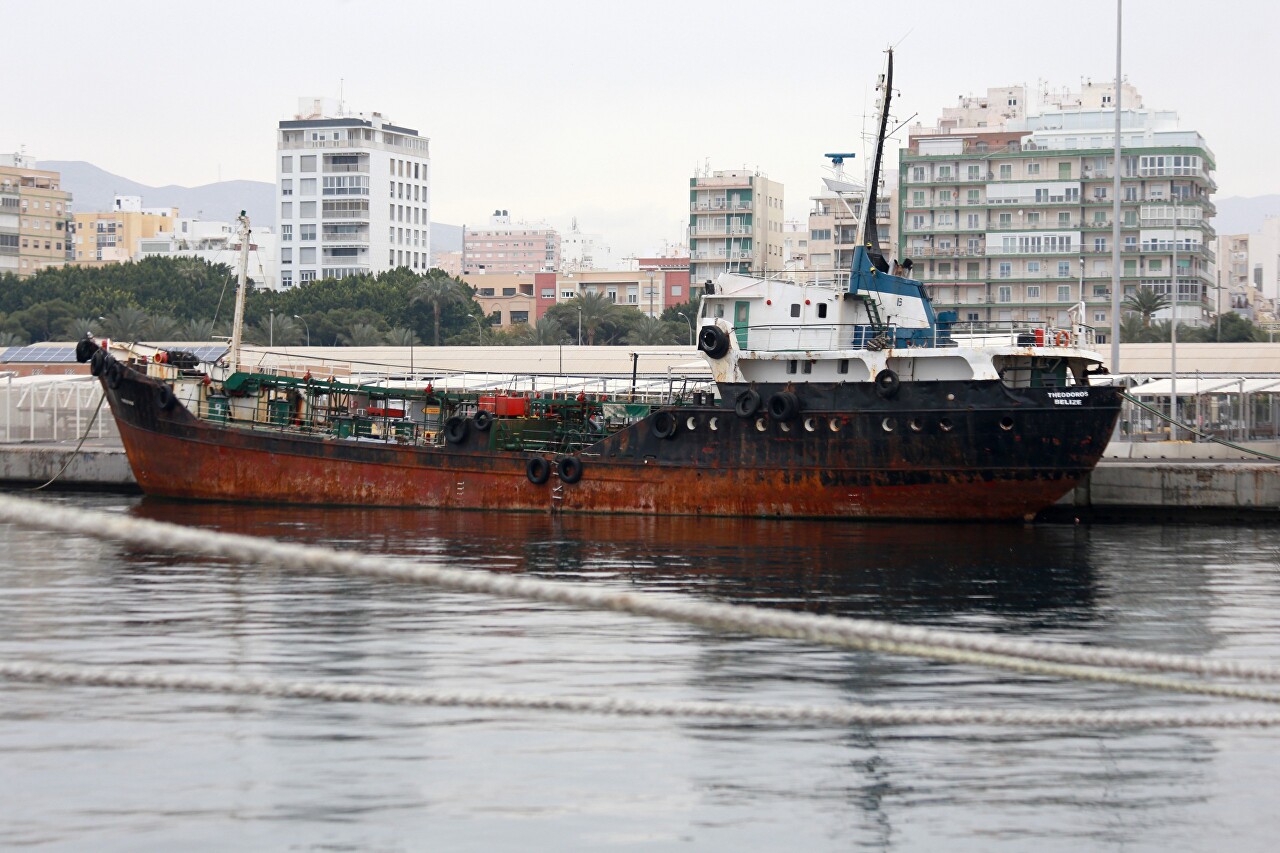 Trasmediterránea terminal with Ro-Ro ships Super-Fast Canarias and Super-Fast Bolearias. The company performs flights from Almeria to Melilla, Algeria (ports Ghazaouet and Oran) and Morocco (Nador).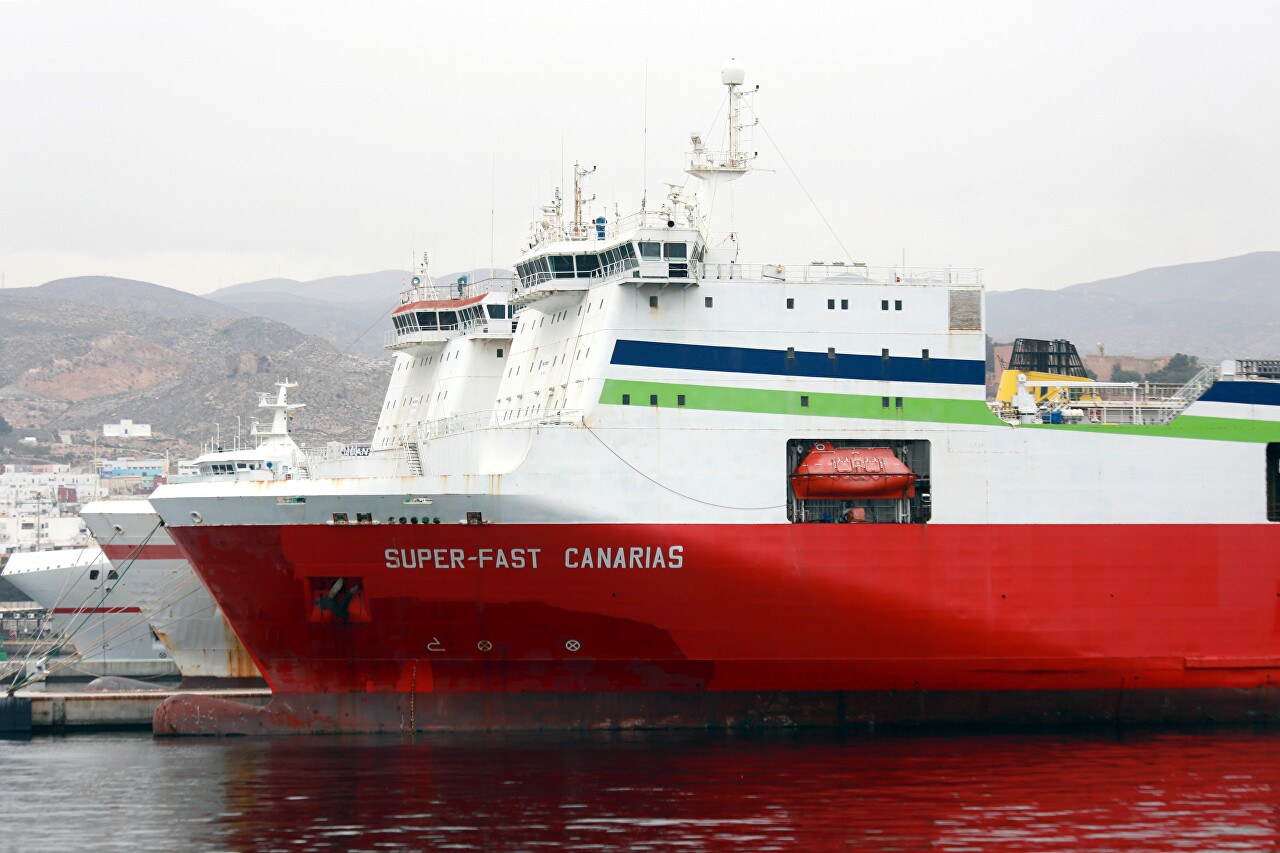 Canarias was built in 1998 at the Fincantieri S. p.A shipyard in Trieste, commissioned by the Norwegian company Fred Olsen, but was sold to Trasmediterránea in the same year. The ferry has a length of 185 meters and a total displacement of 26 thousand tons, is intended only for transporting cars, and can accommodate up to 240 trailers. Power of the main engines 34 thousand horsepower, speed 22 knots. Bolearias built in 2010, length 205 meters, speed 26 knots.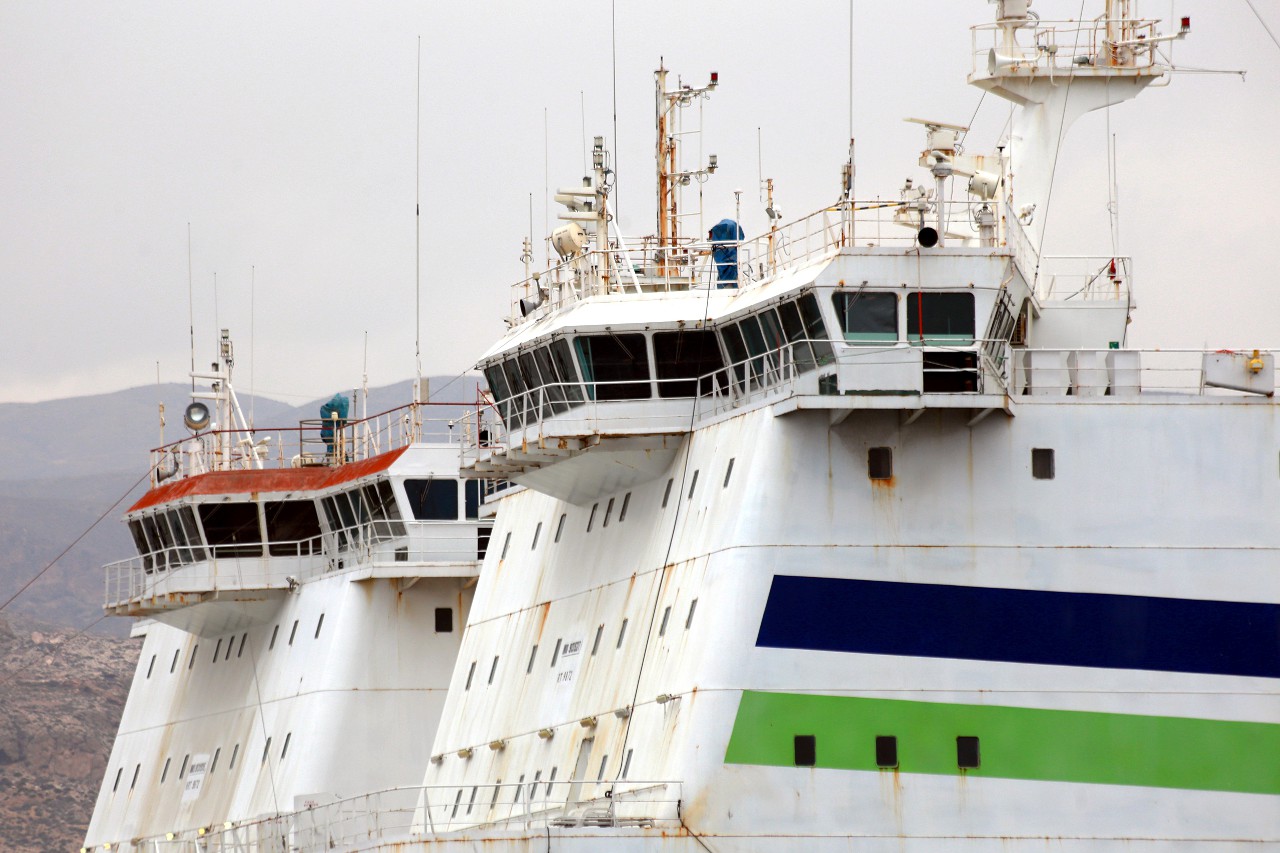 The name of the company is painted over, as evidenced by a dark stripe on the Board, the ferry is being prepared for sale, now it belongs to the Eurocargo Patrasso company.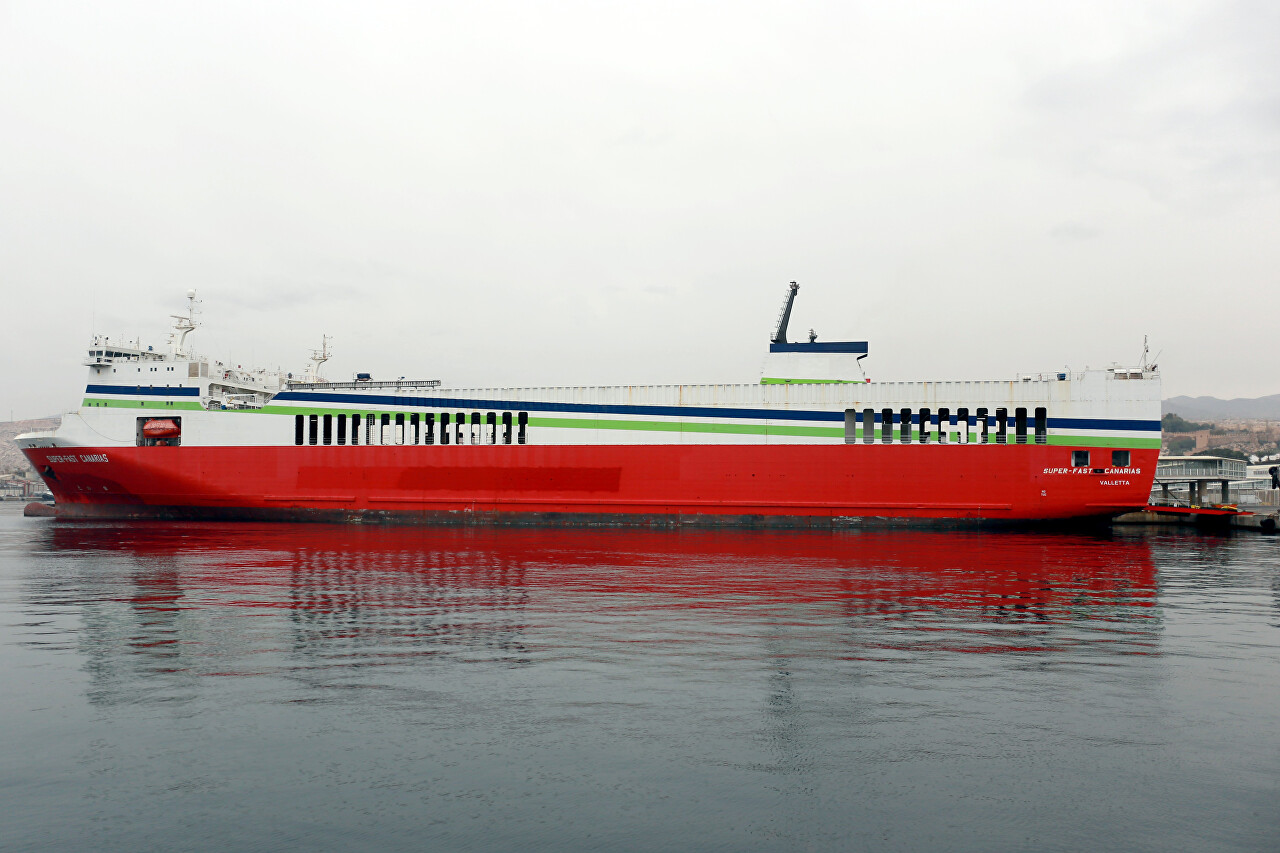 Behind them is the passenger ferry Albayzin, built in 2004. The vessel is 186 meters long and has a displacement of 26 thousand tons and can accommodate one thousand passengers (only 400 beds) and 190 cars. The vessel is now named Venezia, owned by Grimaldi Euromed Spa and operating in Sicily.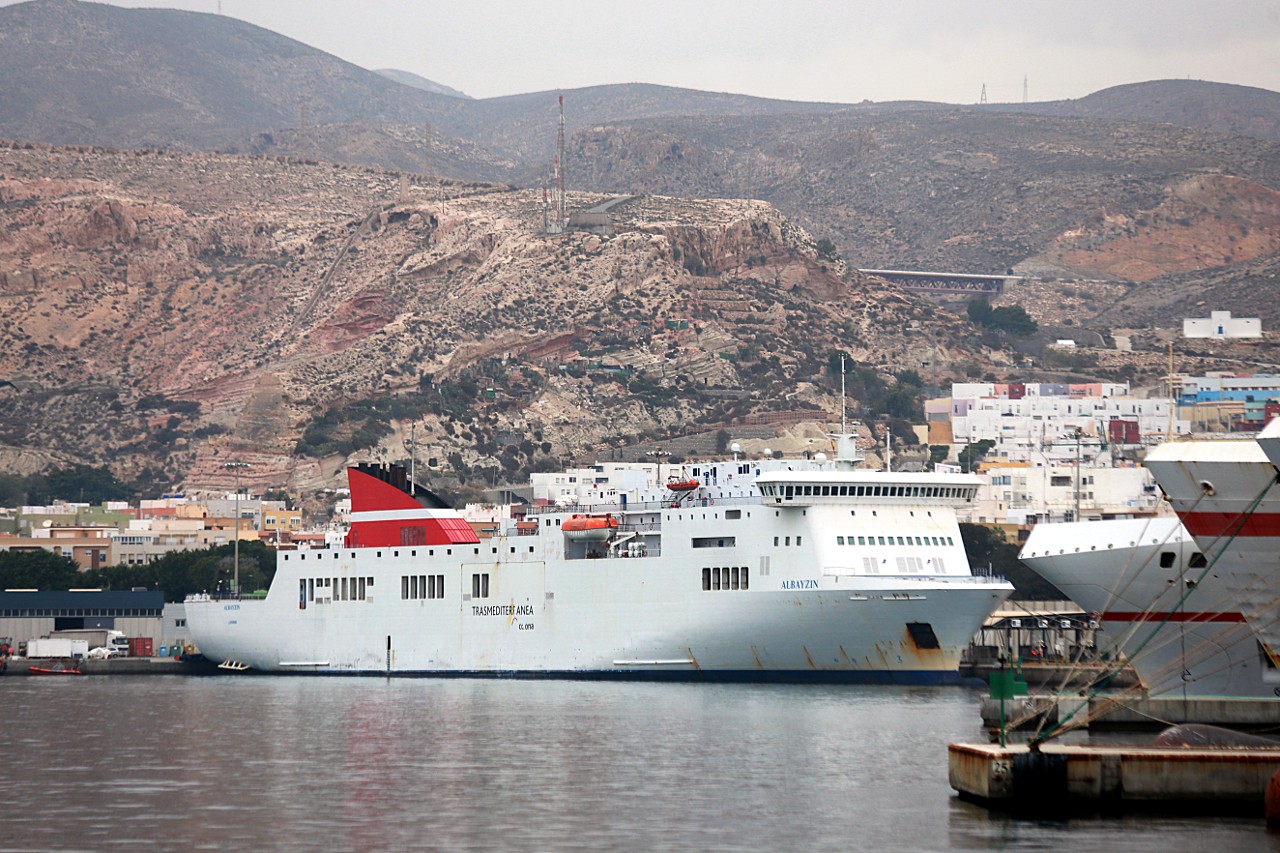 Behind the ferry terminal is the water area of the cargo port, where only a pair of port tugs are visible. The port of Almeria has a small cargo turnover, serving mainly local traffic.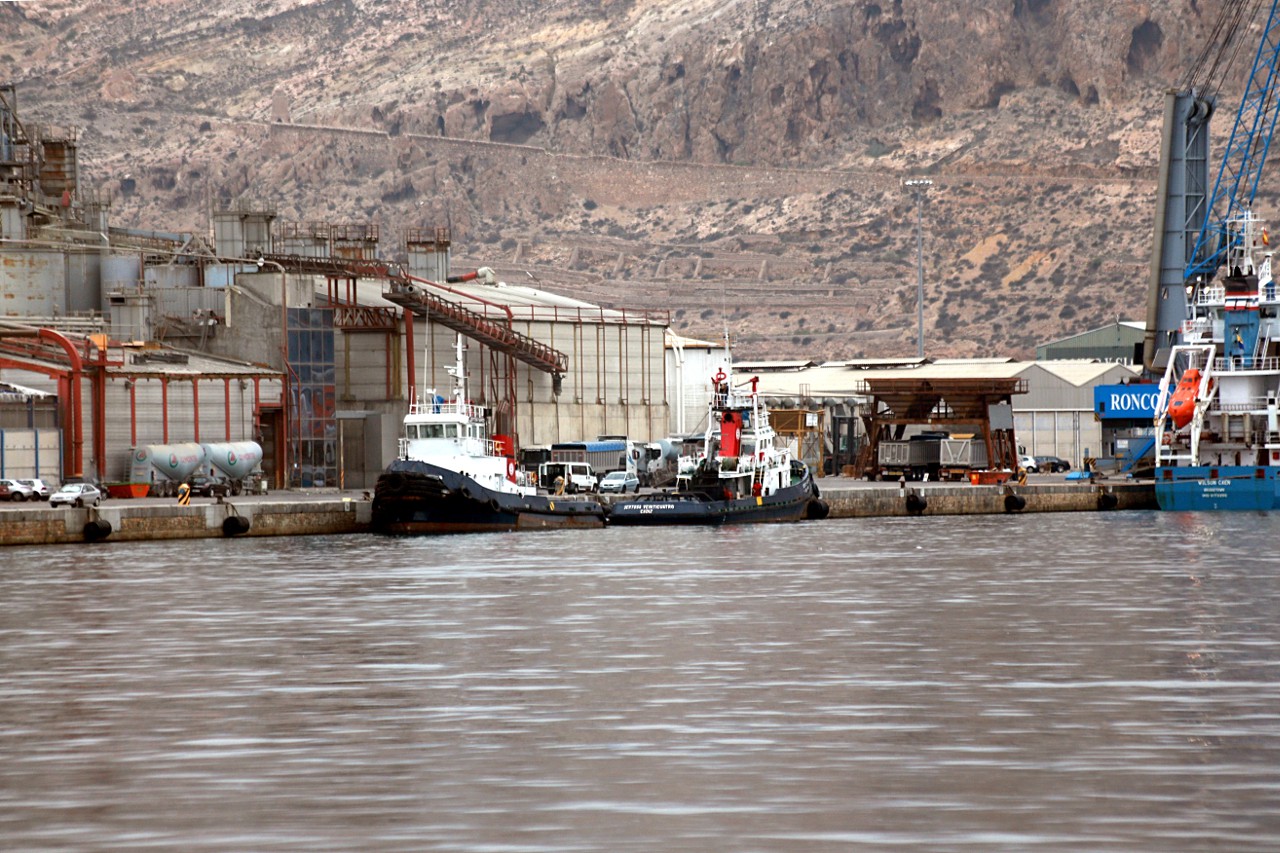 At the end of the pier stands the tower of the marine rescue service (Torre de Salvamento Maritimo).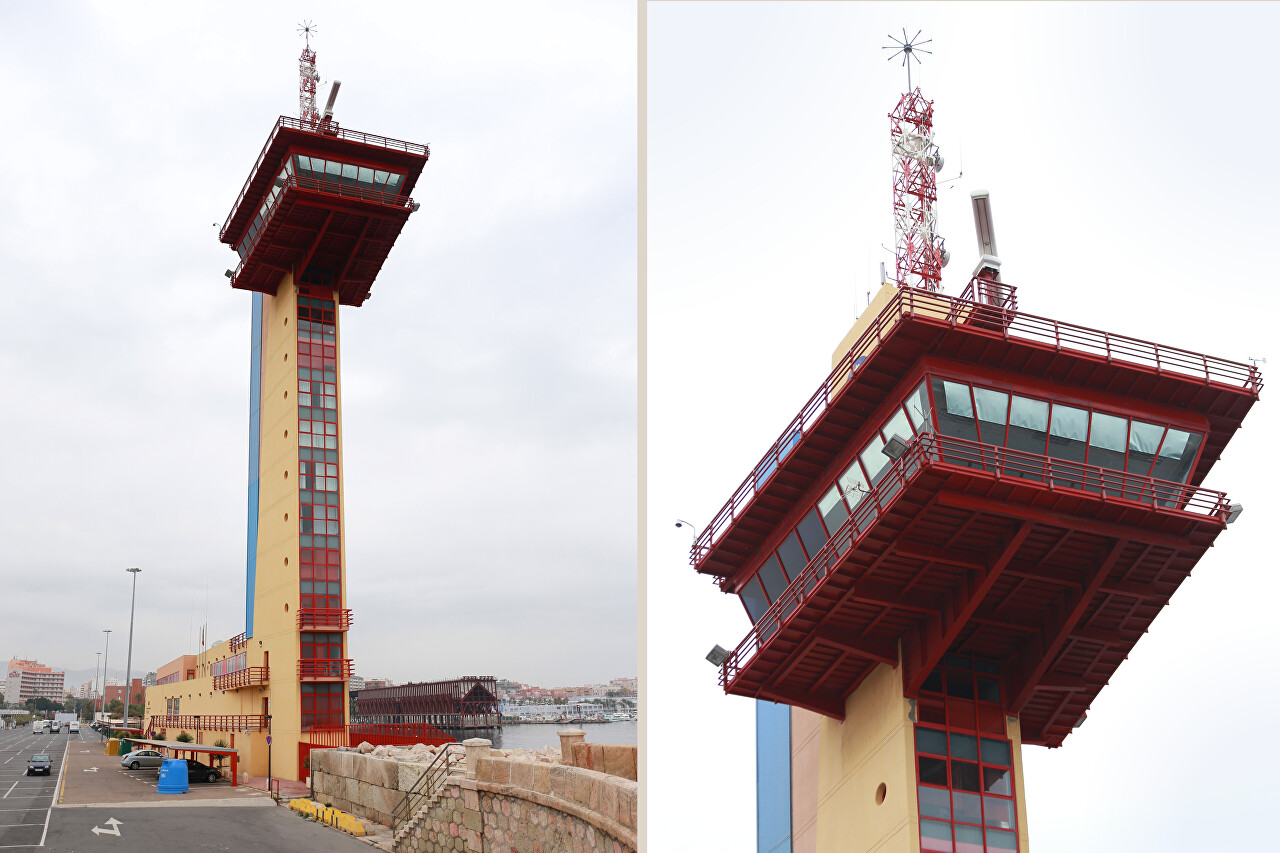 At the top of the tower is the ship traffic control center.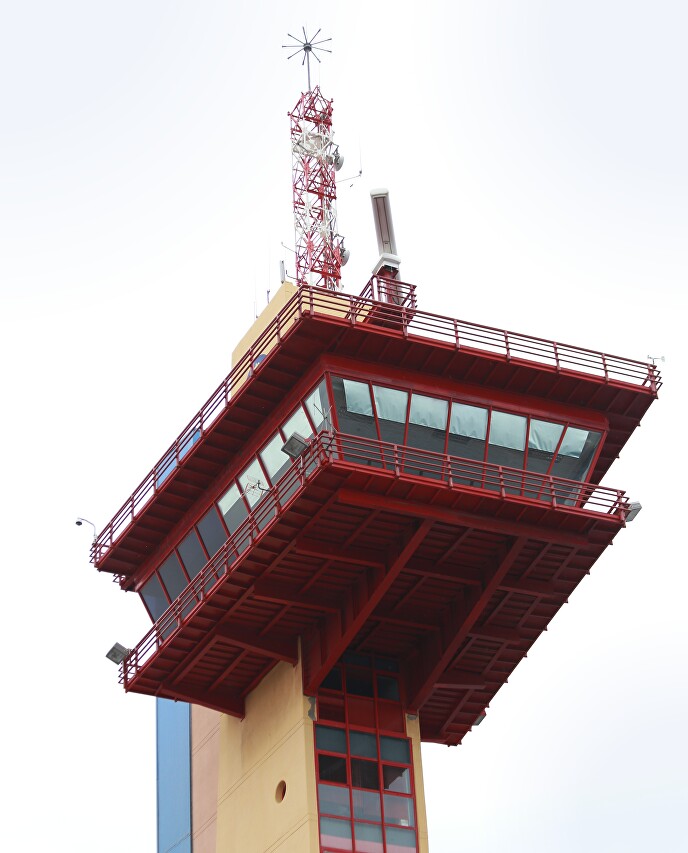 Rescue vessels are moored at the Levante pier.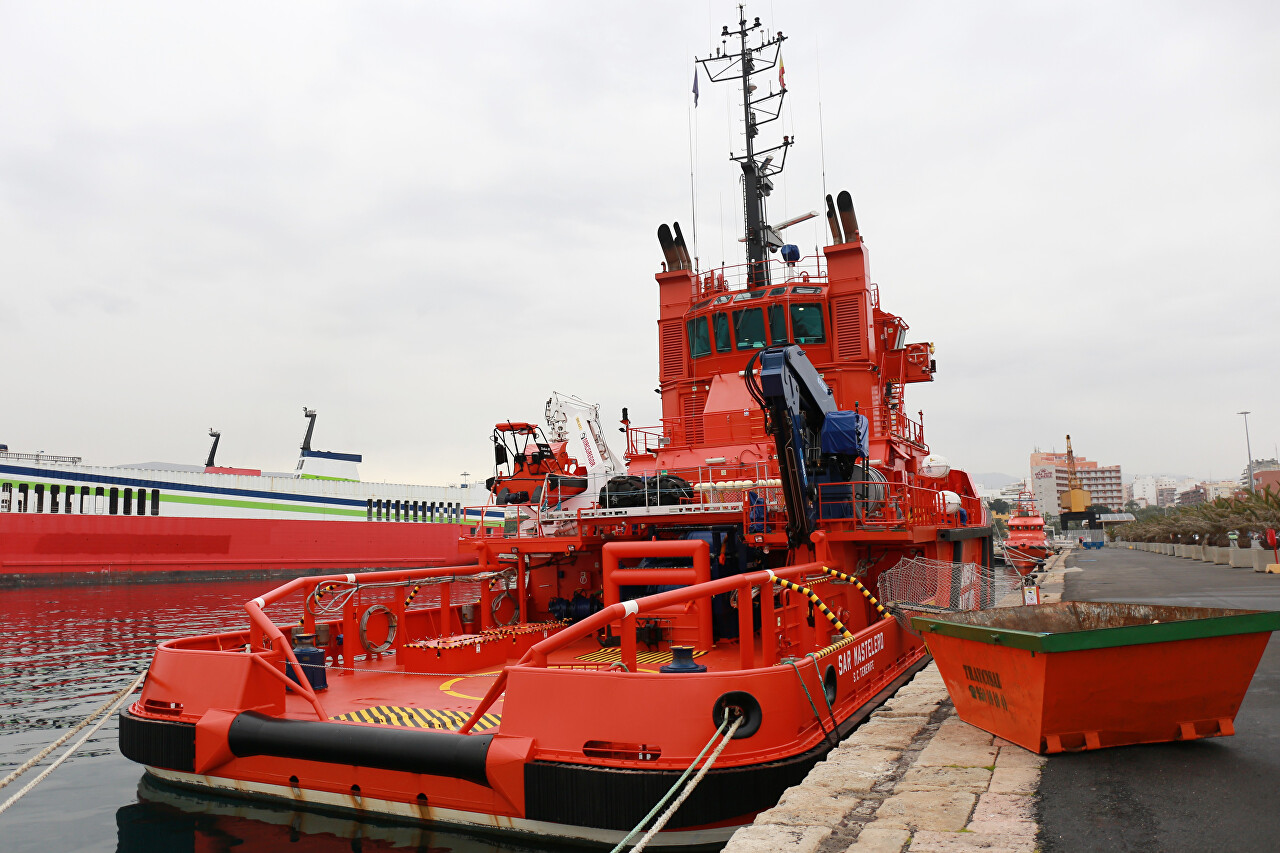 The Guardamar Calíope rescue tug (G-40) was built in 2008, length 32 meters, displacement 129 tons, has a capacity of 4700 HP.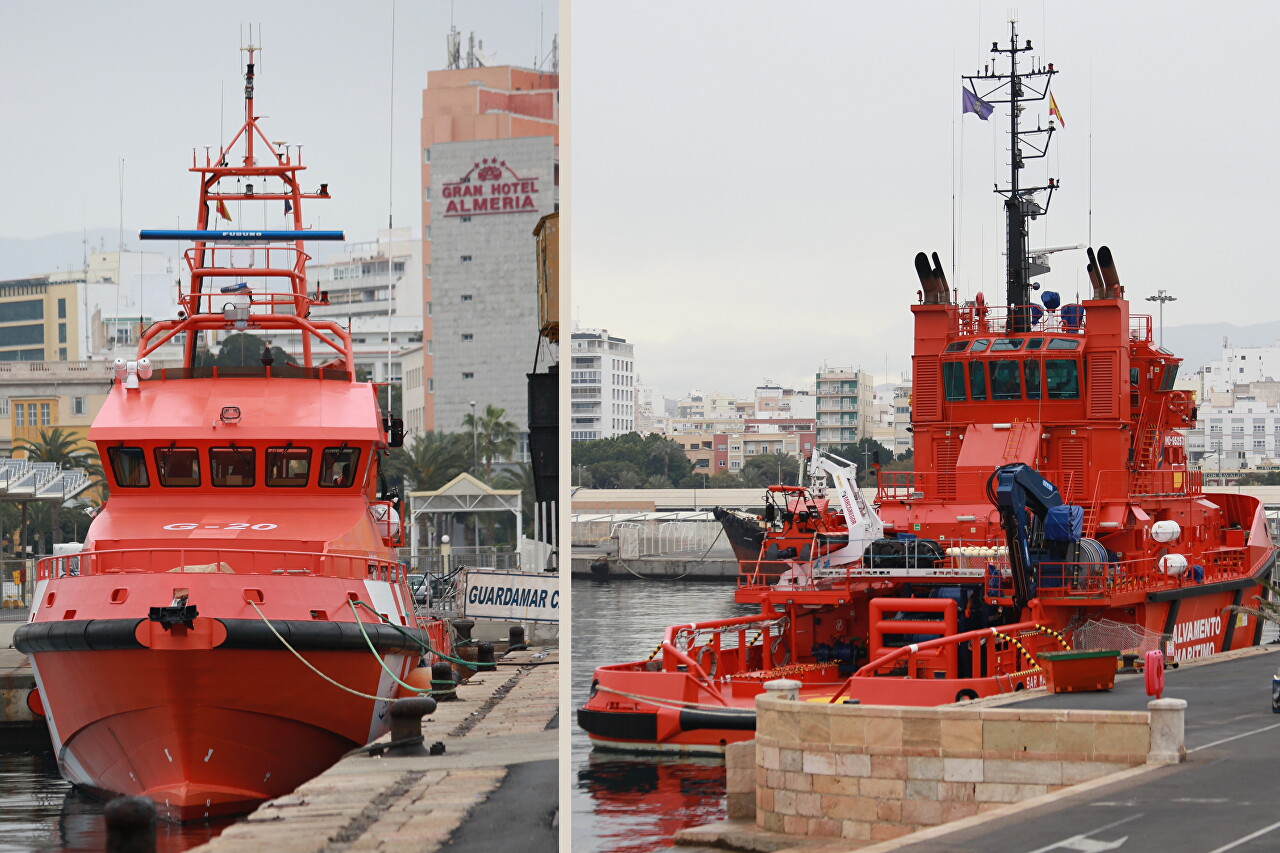 To the east of the Levante pier is the loading ramp, El Cable Inglés, a monument of industrial architecture.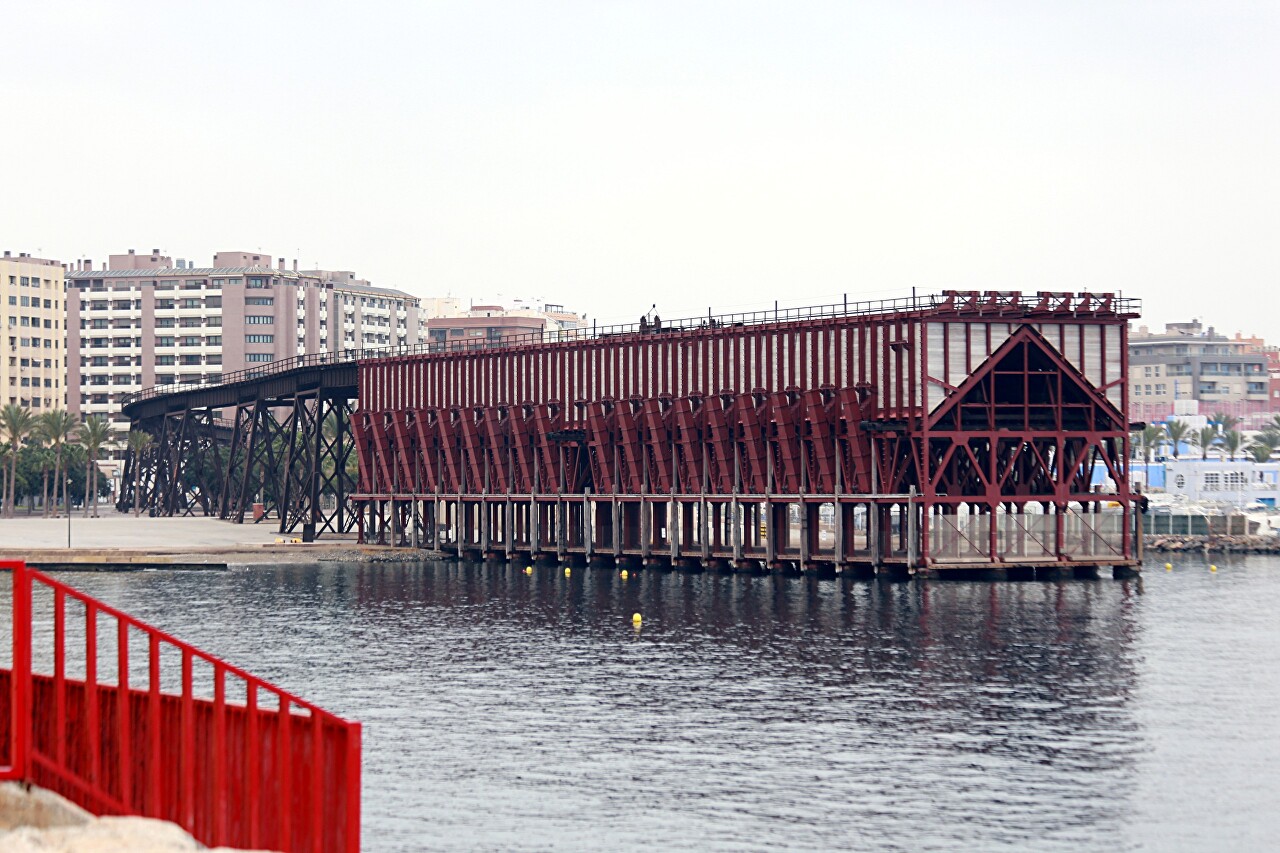 At the entrance to the Levante pier, there are several technical monuments - a port diesel locomotive of the 50s.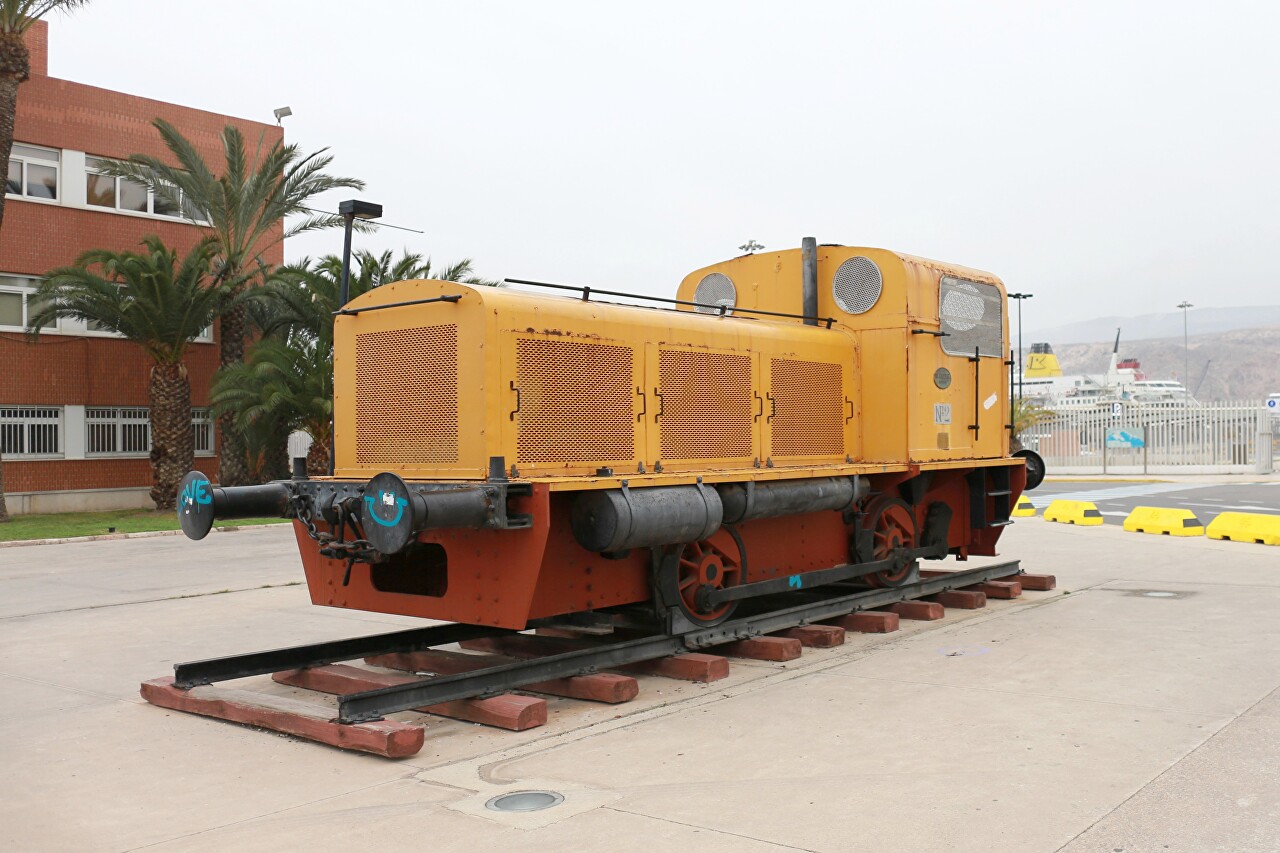 And the port crane of the first half of the 20th century.