М314 Alta, Sauda Class Minesweeper, Oslo
Another marine attraction of the Norwegian capital minesweeper M314 Alta. The ship-monument is located in the heart of Oslo, at the pier of cruise Harbor, near the Akershus castle.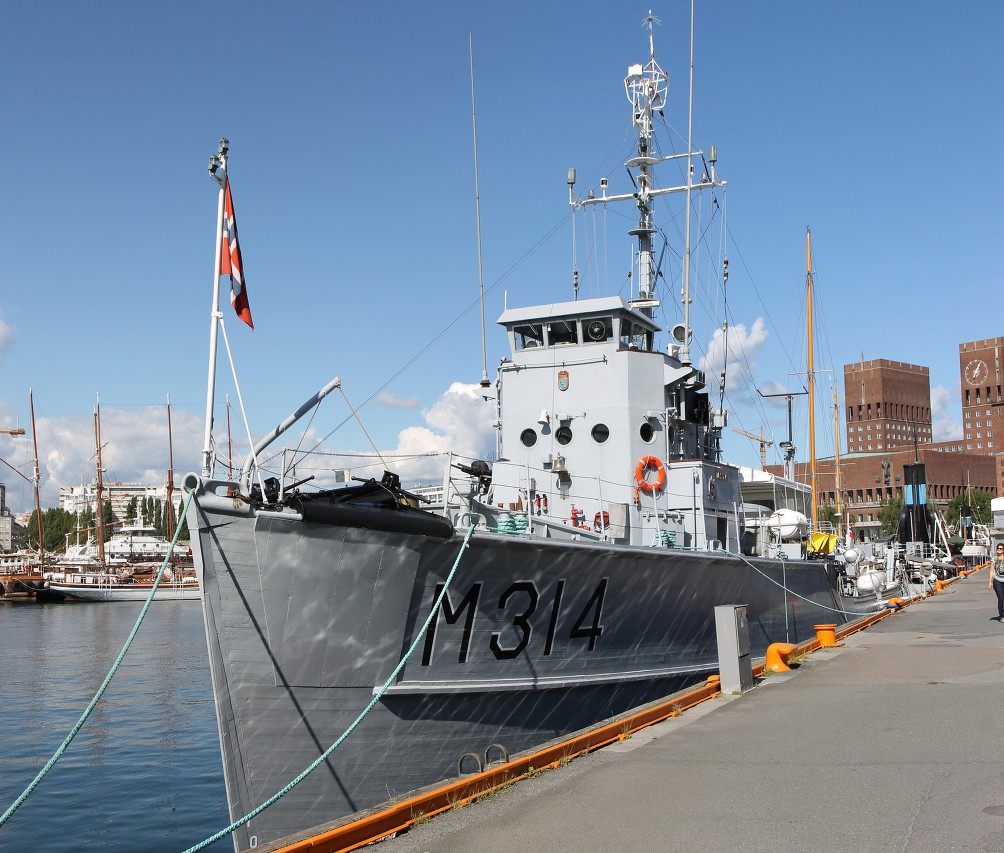 Minesweeper class "Sauda" was developed in the fifties in the United States under the us military assistance program to European partners in NATO. At the Maine shipyards 10 ships were built, 9 of them were equipped as minesweepers, one received anti-submarine equipment.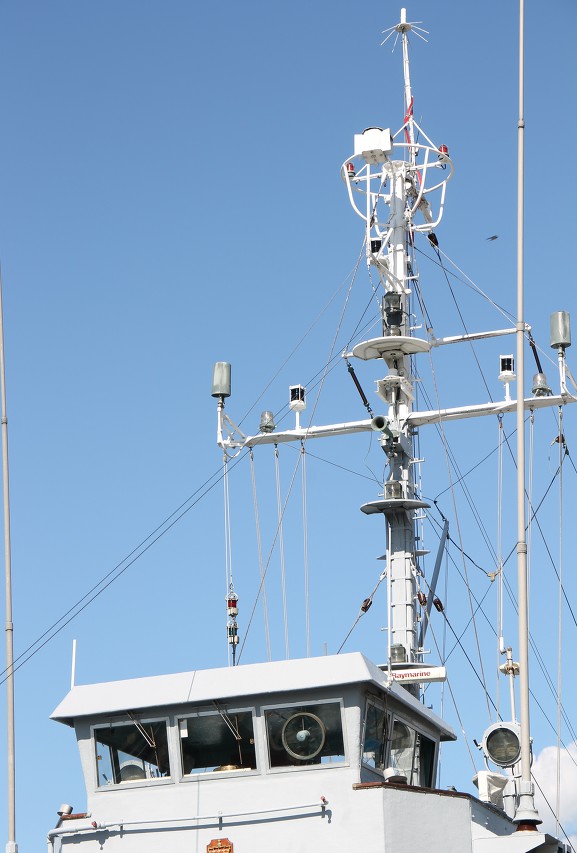 Ships of this type had a displacement of 333 tons, a length of 43.2, a width of 8.4 and a draft of 2.3 meters. The power plant of Genegal Motors diesel engines with a capacity of 2x440 HP allowed to reach a speed of up to 13.5 knots.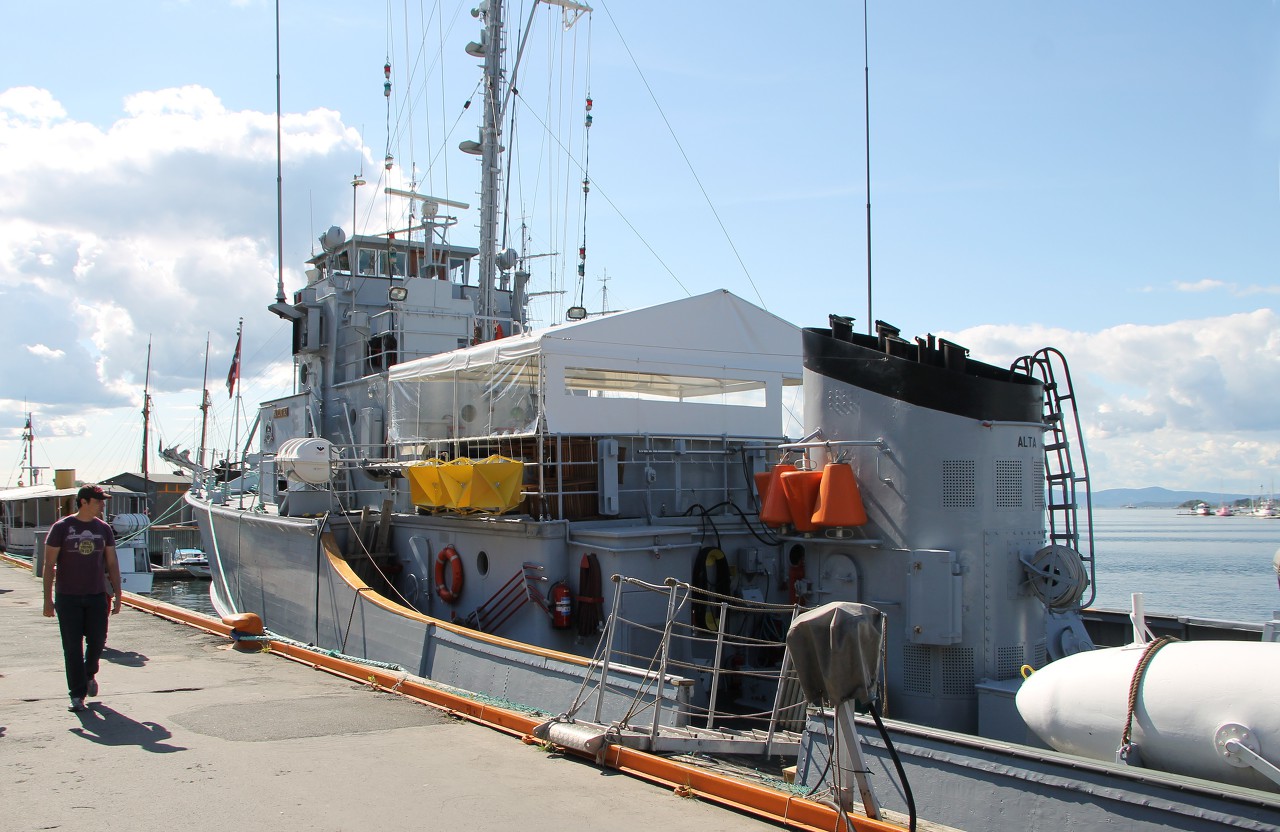 I was surprised to find that the ship's hull is made of wood.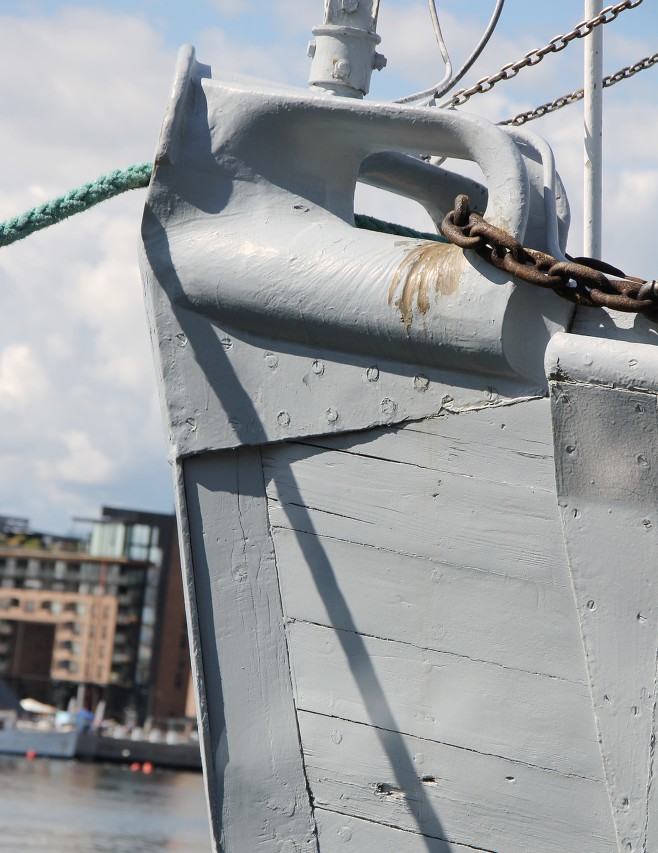 The minesweeper has equipment to deal with contact, acoustic and magnetic mines, its own weapons - paired 20 mm automatic gun "Oerlikon". The crew of 8-10 officers and 10 sailors.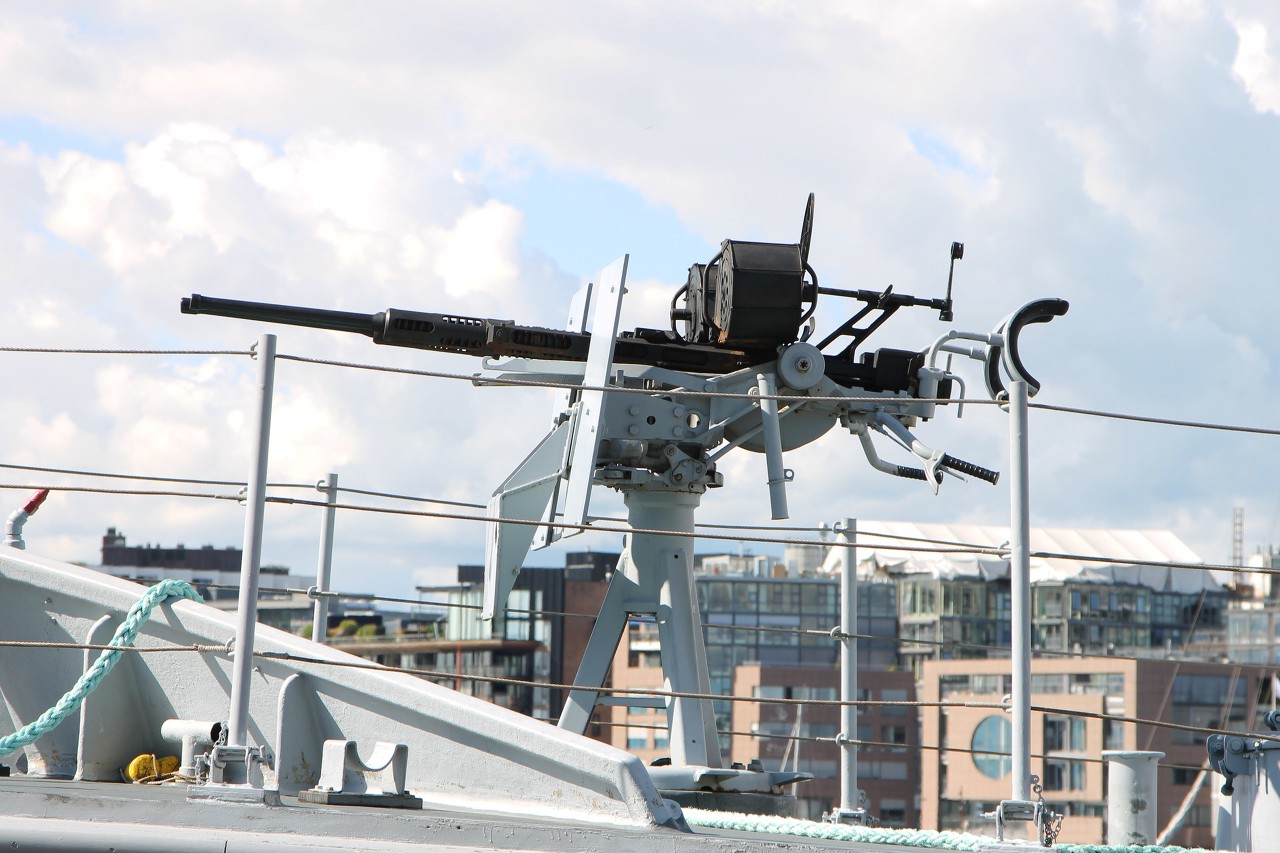 This ship was launched in 1953, one year served in the U.S. Navy under the name AMS-104, and then was transferred to the naval forces of Belgium, where he received the name m915 Arlon.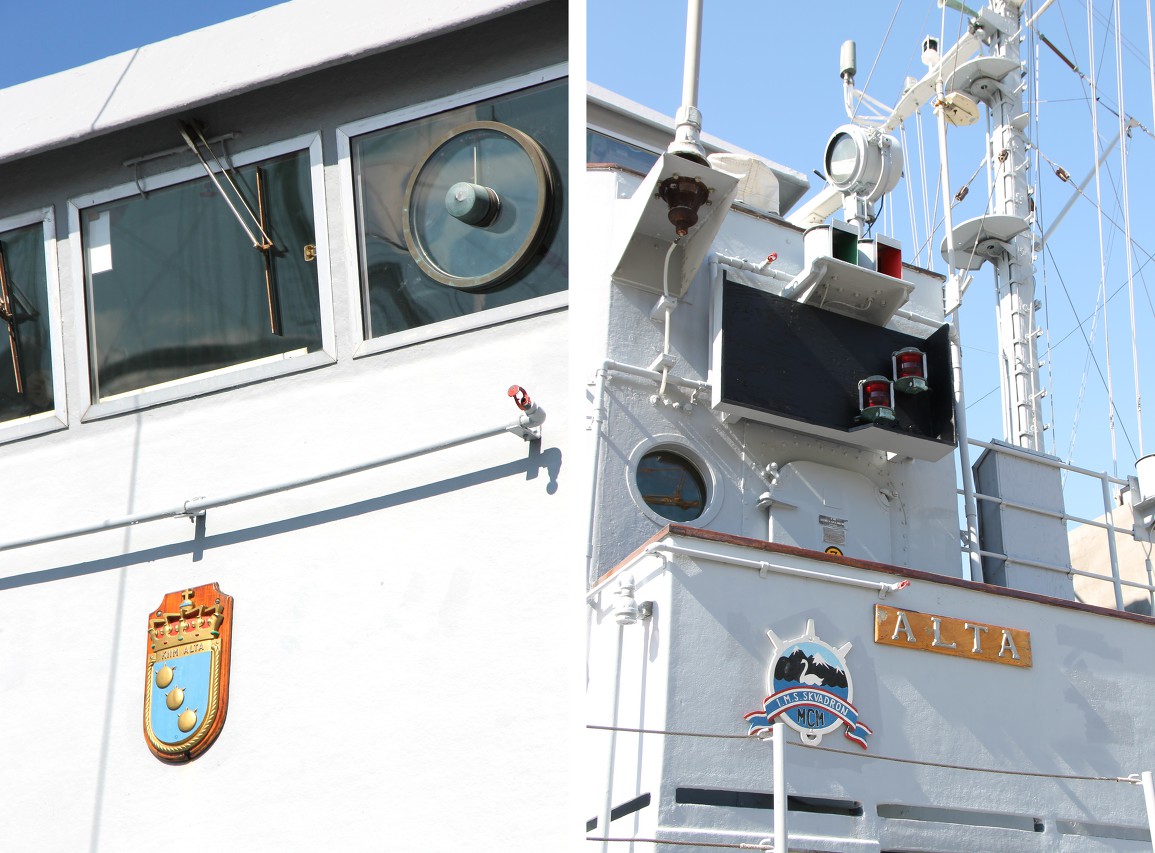 In 1966, the minesweeper was transferred to Norway, where he received his current name and served for 30 years. In 1996, the minesweeper was transferred to Norwegian Armed Forces Museum and became a memorial ship.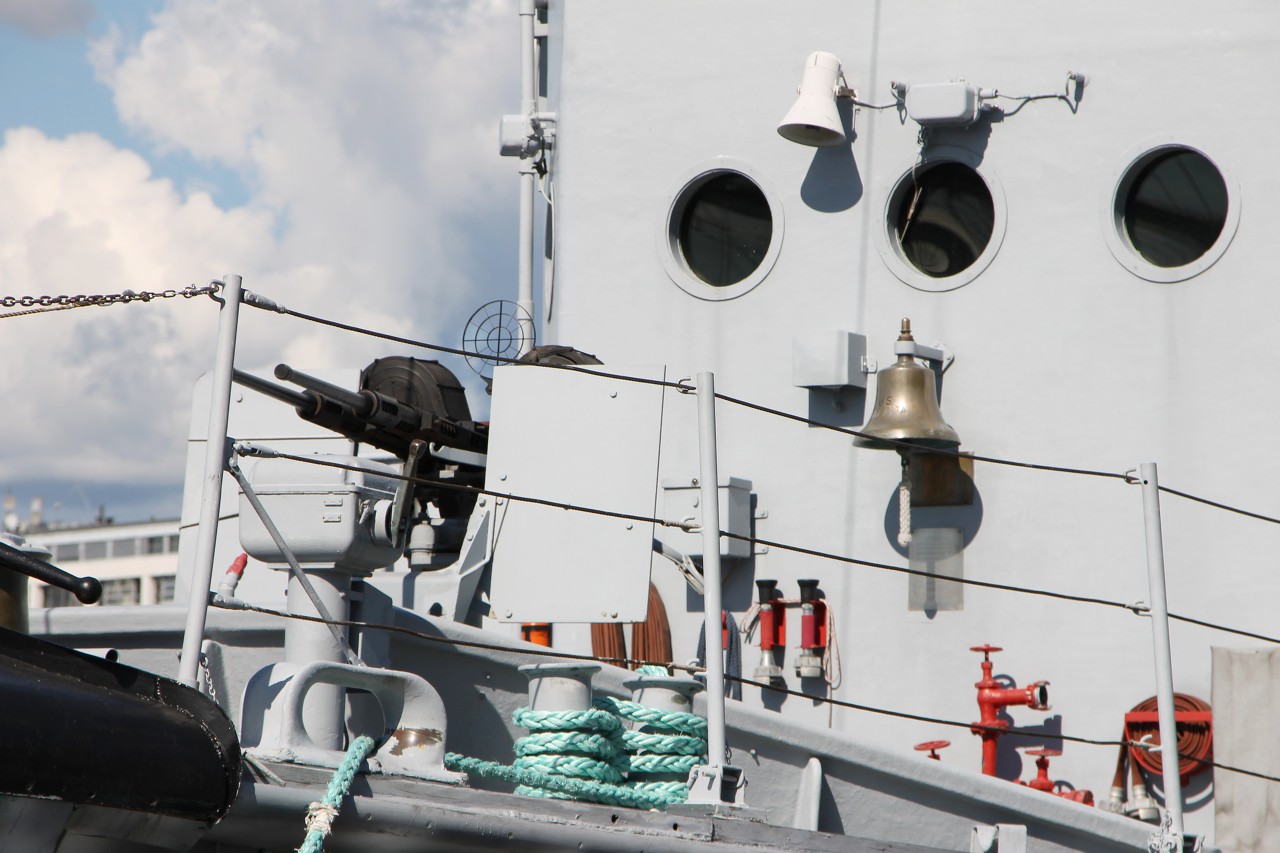 Alta is the last surviving ship of its class. Unlike many other monument ships, all minesweeper equipment and mechanisms are kept in working condition. Every three years, the ship under its own power is sent to the dock, where the inspection and repair of the hull. Most recently, the ship went to the open sea, where he took part in the filming of the second season of the series "Occupied" (Okkupert).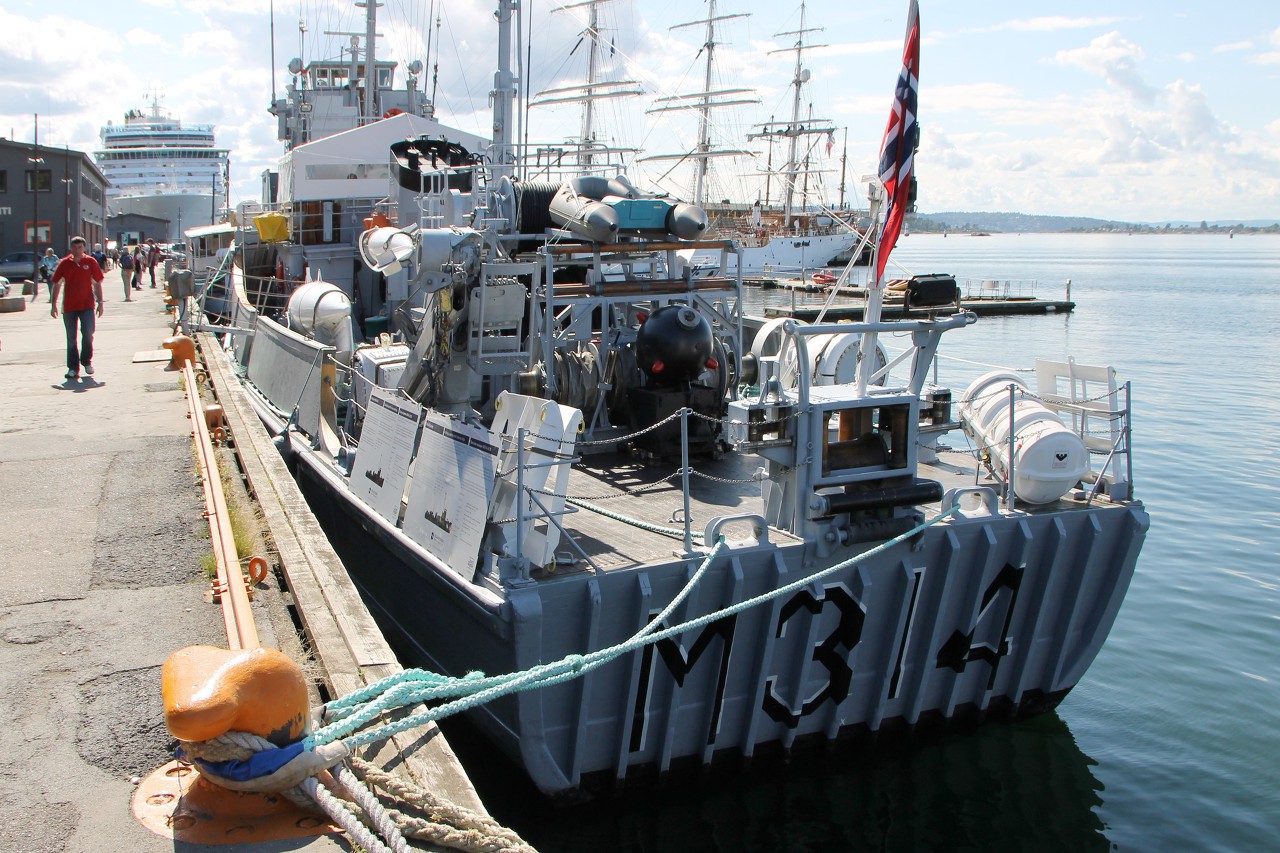 in addition to the minesweeper, there are several other rare ships in Pipervicka harbor: Børøysund old steamship and Styrbjørn steam tugboat.