Finlandia Ferry (Eckerö Line)
In 2001, the Daewoo shipyards in South Korea launched two sisterships commissioned by the Italian company Moby Lines: Moby Freedom and Moby Wonder. Ferries began to make regular flights from Genoa to Corsica, replacing the Mega Express and Mega Express II. The court could speed up to 27 knots, so the journey time dropped to 4 hours and 45 minutes. At that time it was the largest and fastest ships of this class in the Mediterranean. In 2005, another ferry was built for the same project - Moby Aki.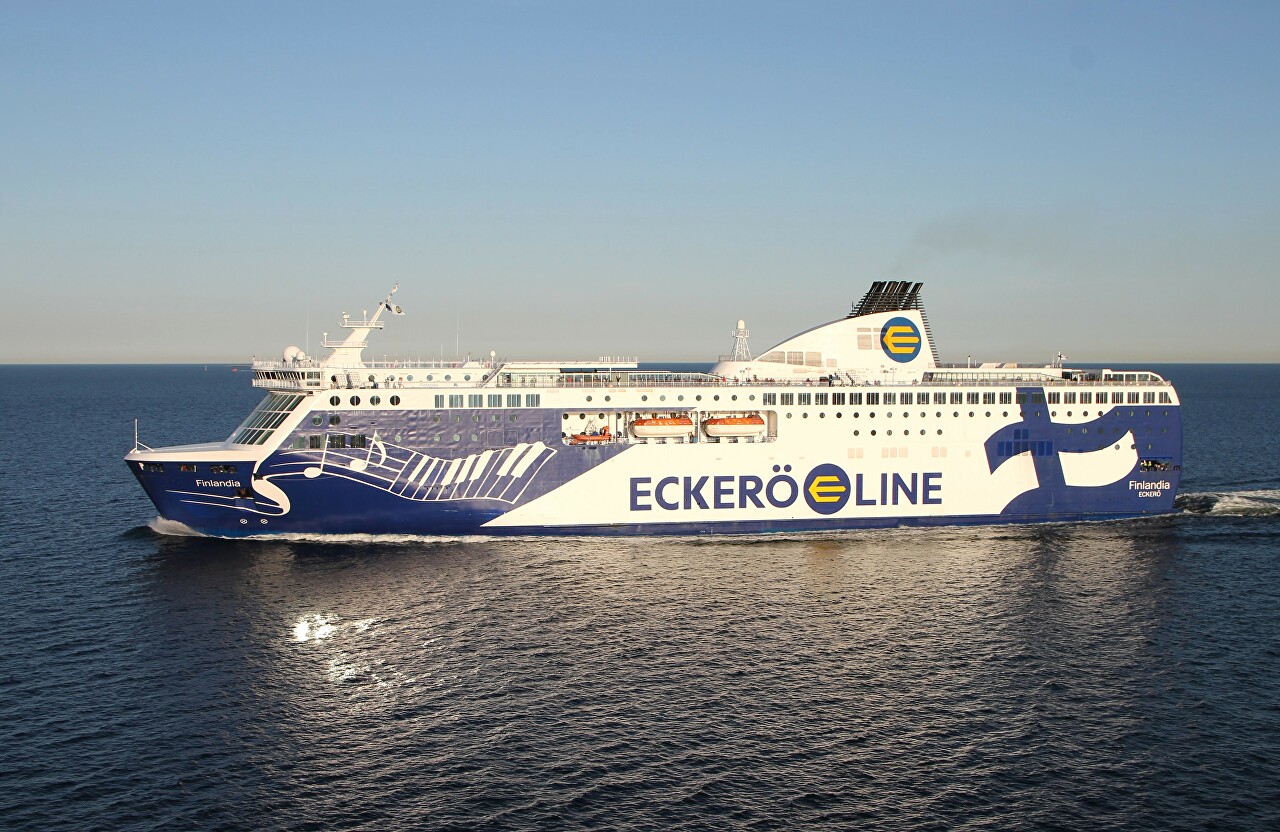 On February 2, 2012, the ferry was sold to the Finnish company Eckerö Line for 90 million euros, which after ten months of reconstruction received a new name "Finlandia" and entered the Helsinki - Tallinn line. Previously, Eckerö Line used Nordlandia ferry on this route, built in 1981, which could no longer compete with modern Tallink ferries. (The main competitor is visible in the background-Tallink Europa ferry).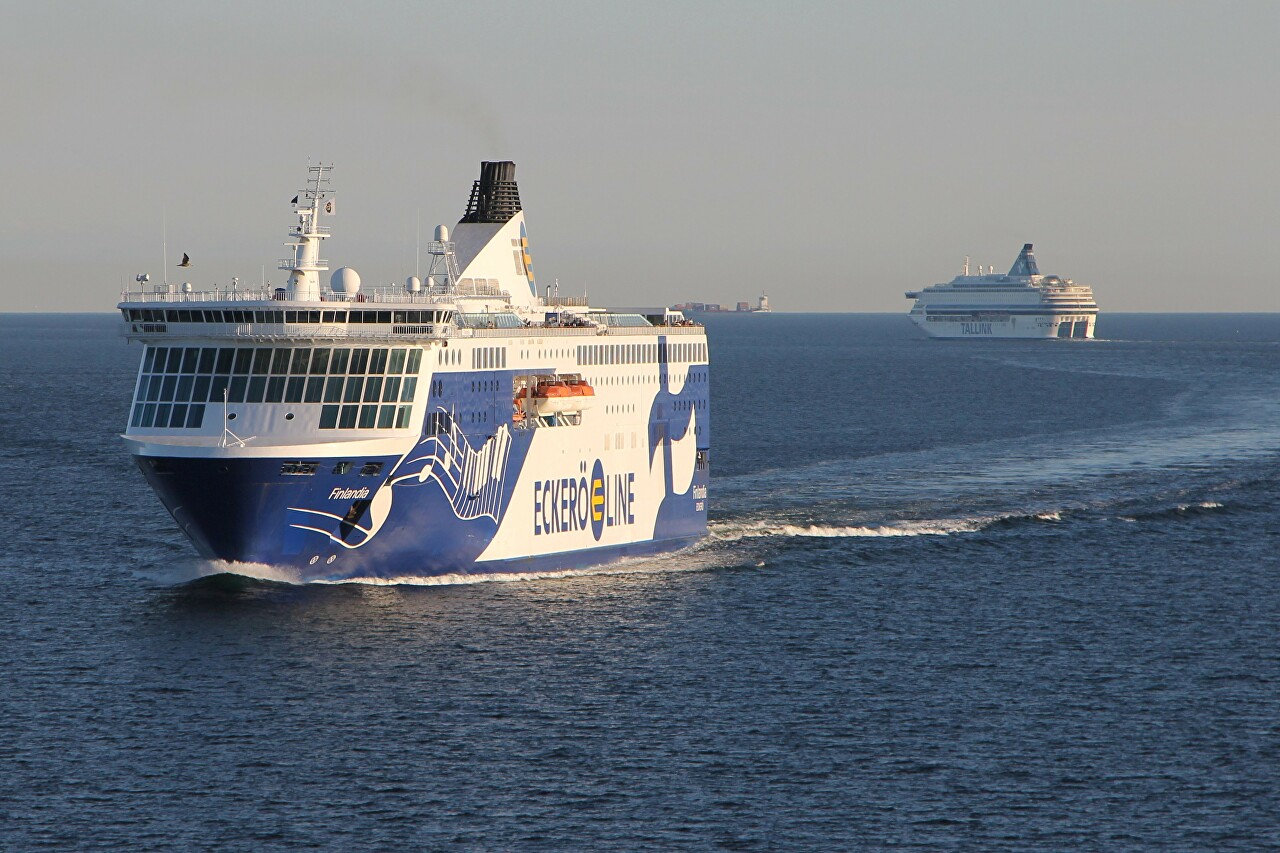 The ferry has a length of 175 meters and a width of 27 meters. The main engines have a power of 50400 kW (65 thousand HP) and allows the vessel to go at a speed of 27 knots (50 km/h). To facilitate mooring, two thrusters are installed in the bow.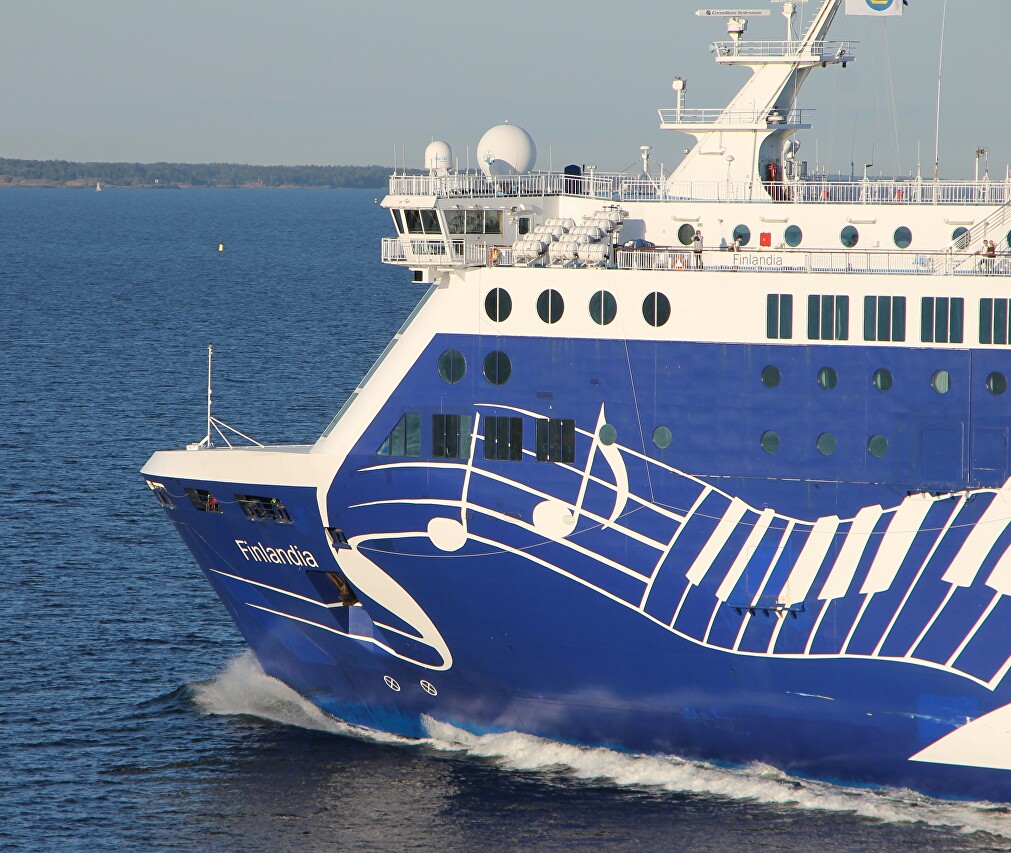 The ship holds up to 665 cars that are located in three levels. Entry is via two rear and one front lapel, so the ferry belongs to the class through-steam.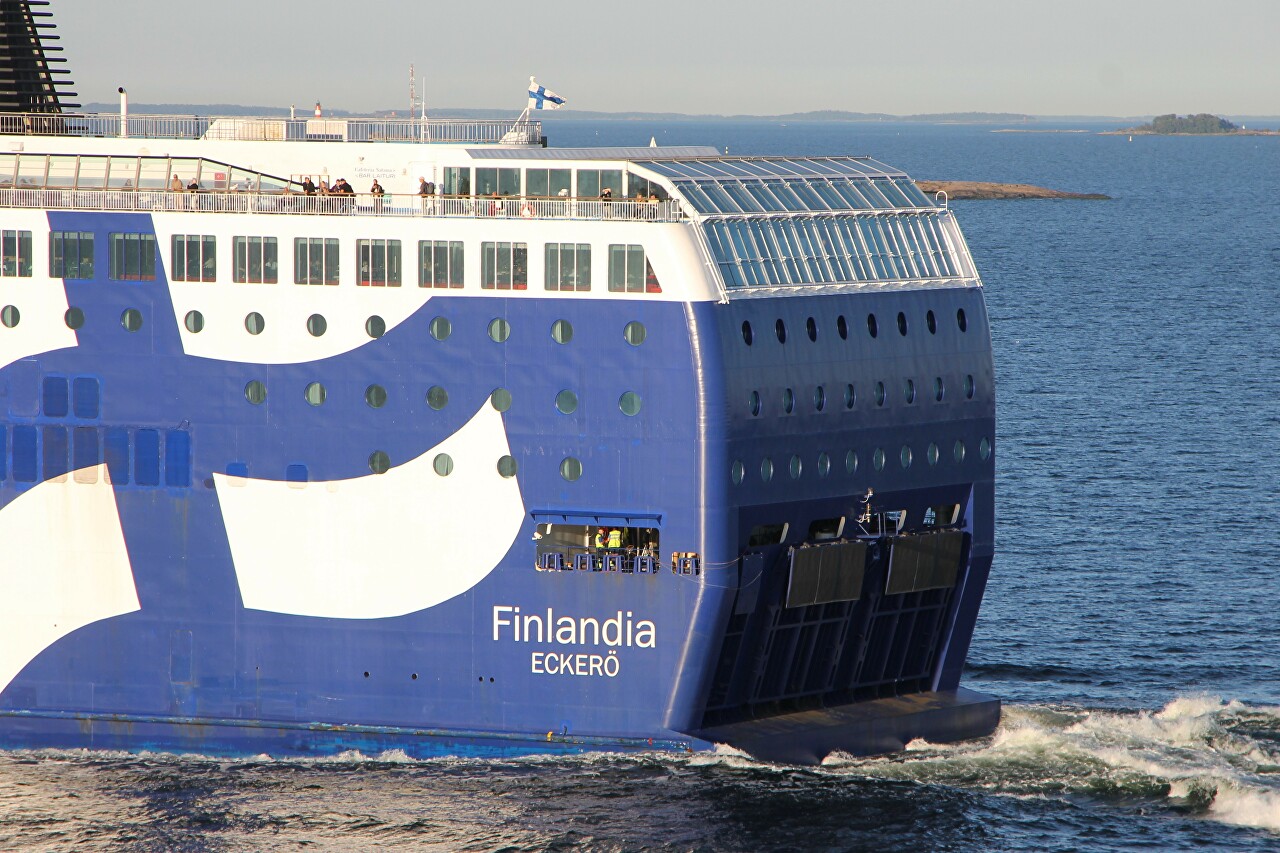 Finlandia at the West terminal of Helsinki.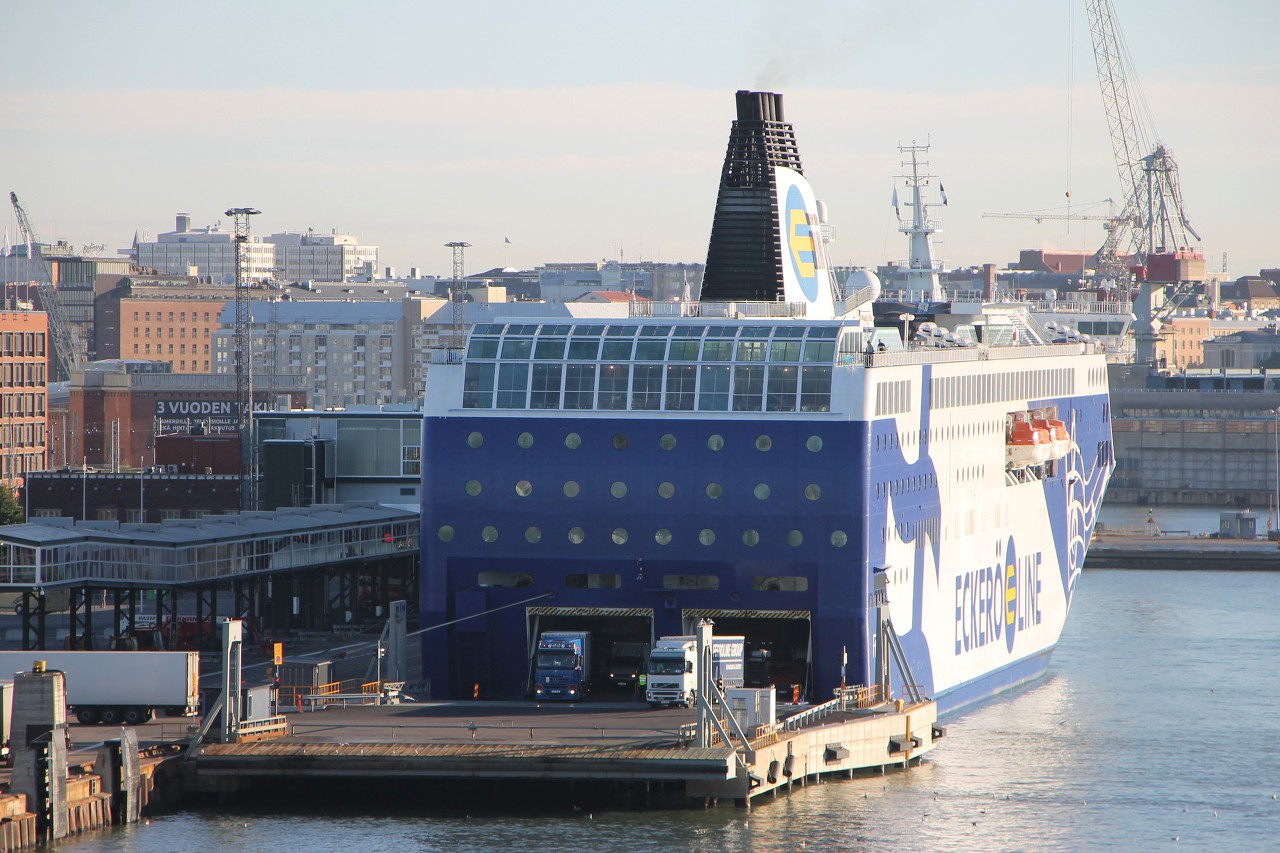 The vessel has 2,200 passenger seats, most of them seated, located in the salons on the eighth deck. On the sixth and seventh deck there are about 300 comfortable cabins with 665 beds. This arrangement is due to the short flight time - the ferry passes the distance between the two Baltic capitals in just 2 hours. Large areas are occupied by bars, restaurants, on Board there is a supermarket and boutiques of famous brands.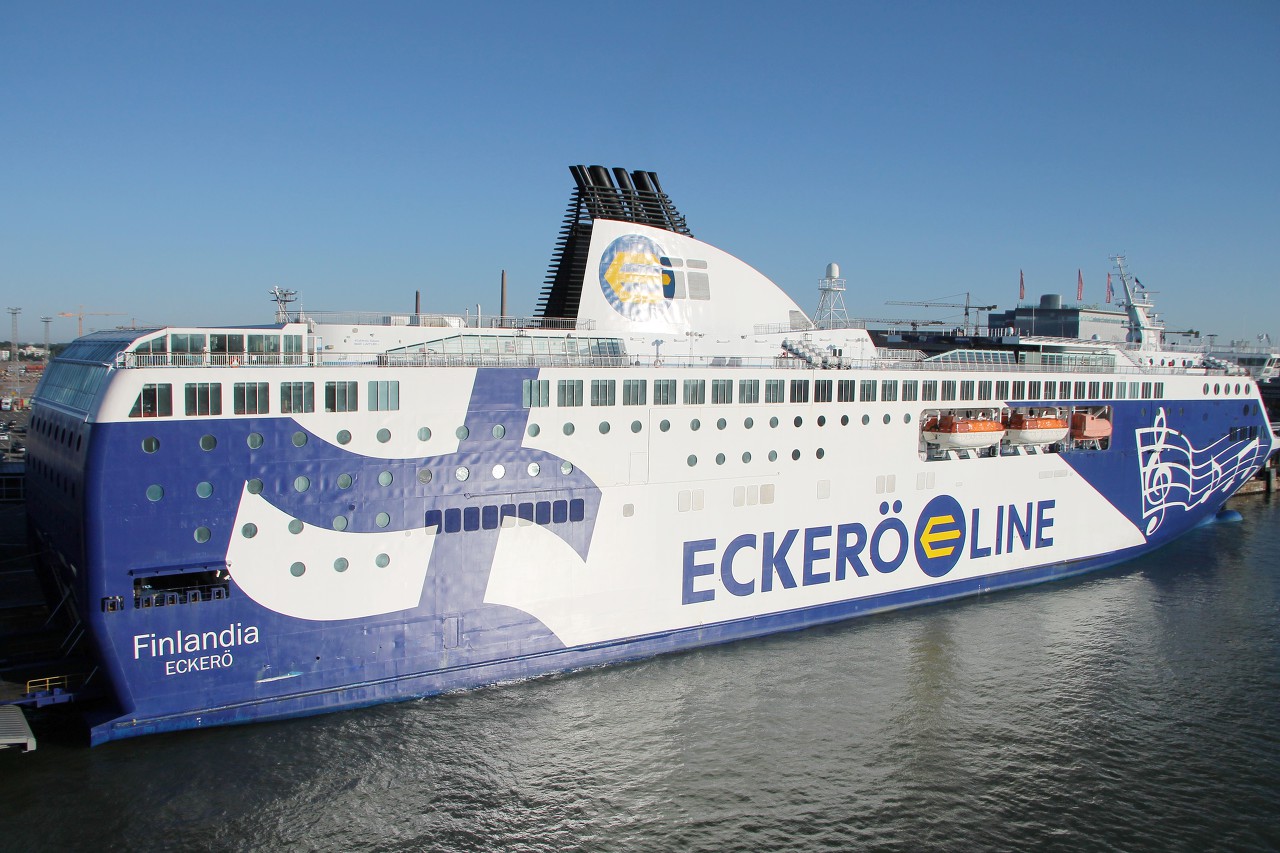 Pilot house.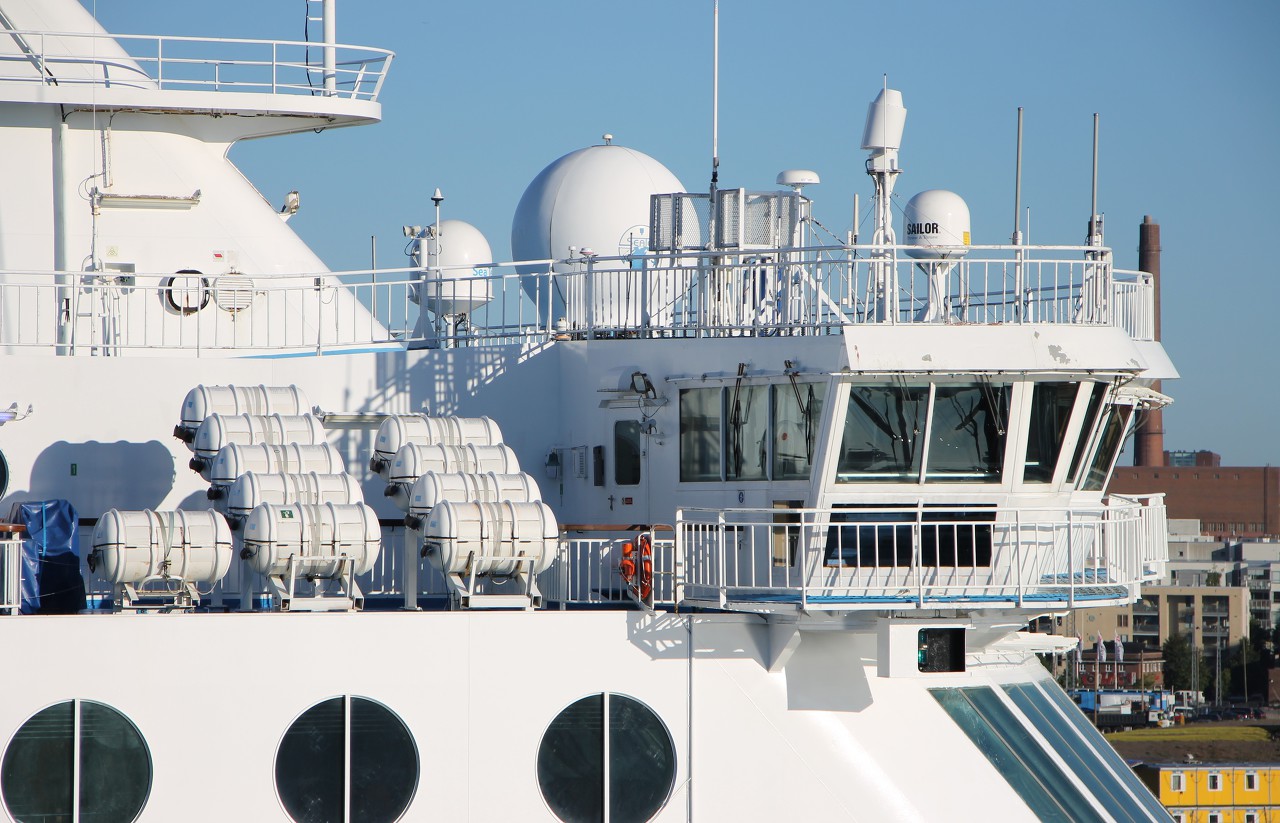 During the voyage under the Italian flag, passengers boarded through one of the rear ramps. Today, boarding is done through the galleries of the terminals in the door in the Board at the front of the ship.