Peder Skram Frigate, Copenhagen
The Elefanten pier (on the map) got its name from the sunken ship at this place, which became its basis. The museum ship, а frigate of the Royal Navy, HDMS Peder Skram is moored here.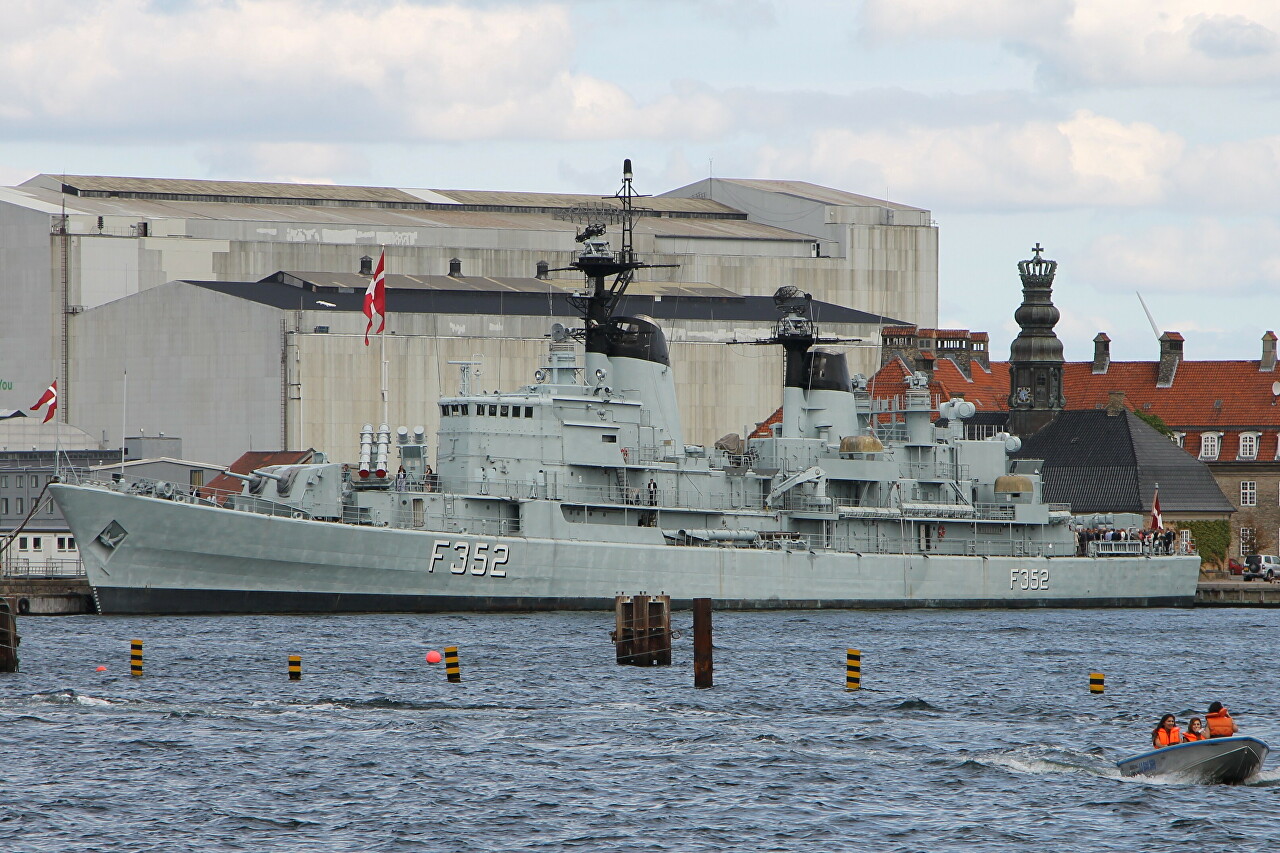 The frigate Peder Skram was launched at the Royal Dockyard in 1964 and entered service in May 1966 with the tail number F352. The ship has a displacement of 2,755 tons, a length of 112.65, a width of 12.25 and a draft of 5.2 meters. The power plant - two gas turbine units with a capacity of 22 thousand hp and two diesel engines of 2400 hp each. The ship could reach speeds of up to 30 knots (56 km/h) and travel 7200 miles (13,300 km) with a 12-node economic course. This is a very good indicator for ships of this class.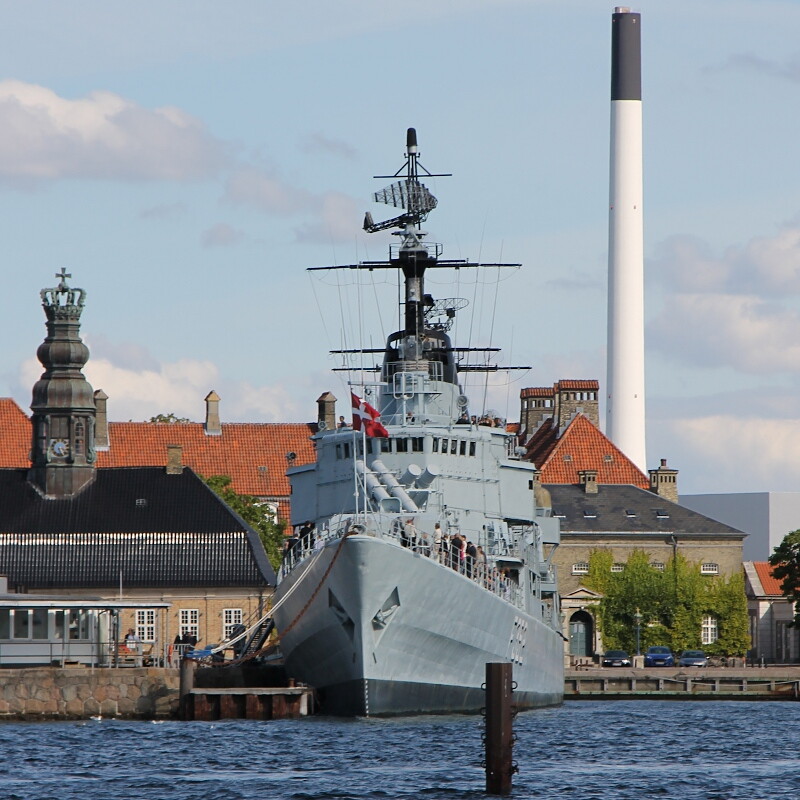 The ship was initially armed with four 127mm main caliber guns in two turrets, four 40mm Bofors submachine guns,and a four-tube torpedo tube. In 1978, one of the main caliber turrets was dismantled and the ship received launchers for 8 Sea Sparrow anti-aircraft missiles and 8 anti-ship Harpoon missiles.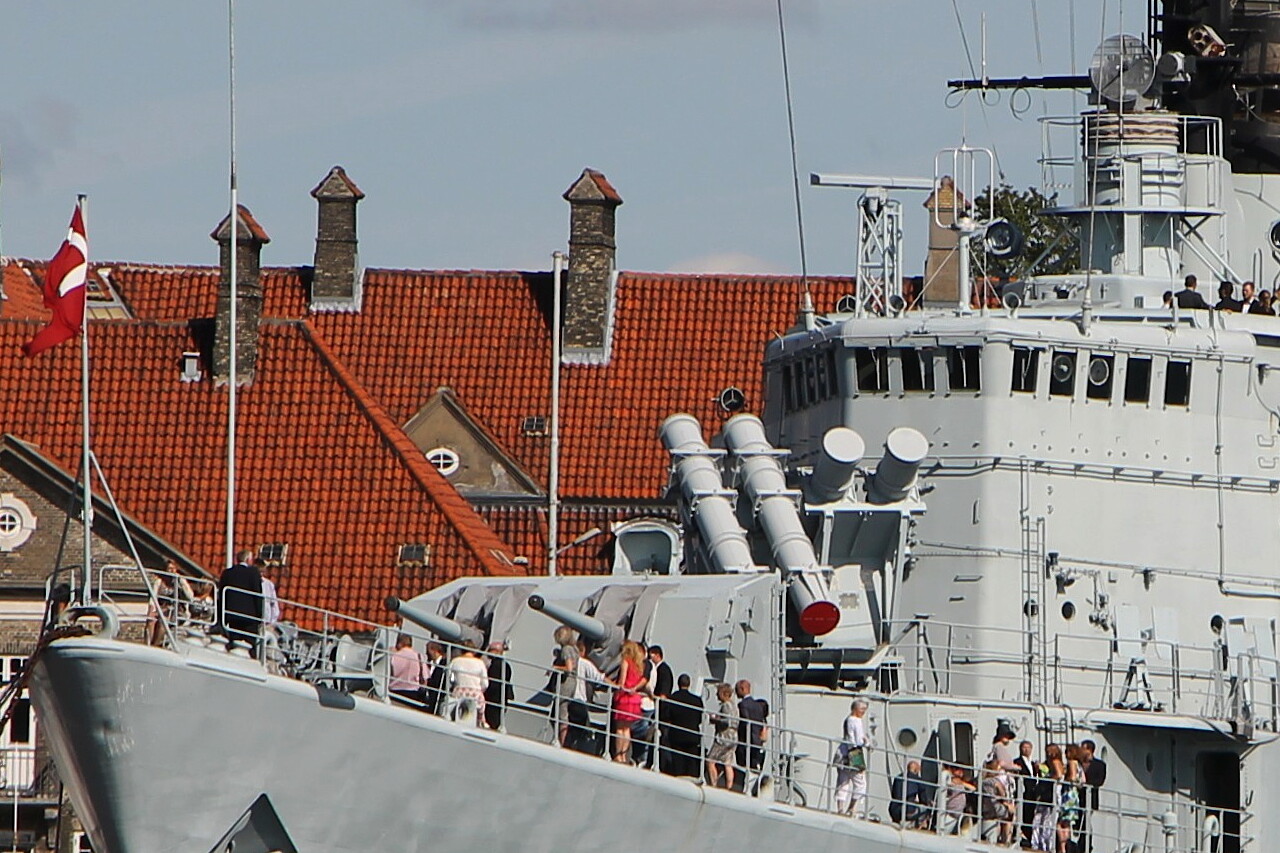 These missiles are associated with an incident that occurred during the exercise on September 26, 1982, when one of the "Harpoons" was launched spontaneously. The missile flew 34 kilometers, damaging several power lines, until it hit a small grove of trees in a suburban village, where it exploded. At the same time, 4 summer houses were destroyed and about 130 were damaged. Fortunately, there were no casualties. To reassure the public, a hasty investigation resulted in the indictment of a rocket maintenance technician. However, a thorough examination concluded that the reason for the unauthorized launch was a defect in the control system. As a result, the rocket manufacturer, McDonnell Douglas, paid considerable compensation.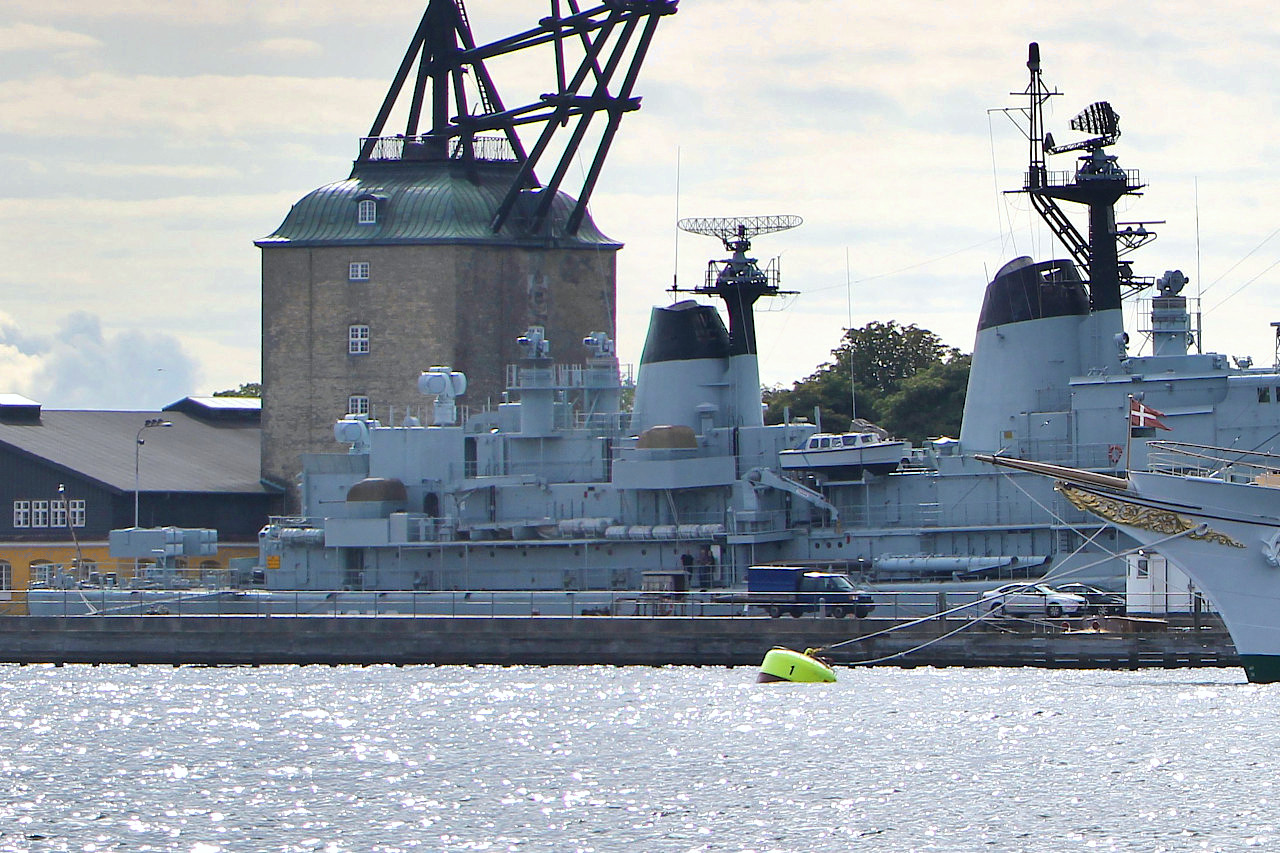 The ship served until July 5, 1990, when it was transferred to the Royal Naval Museum. The ship is open to the public during the school holidays - from 28 June to 10 August and from 11 to 19 October, from 11 to 17, the ticket price is 70 CZK. If you buy a single ticket for 100 CZK, you can also visit the submarine Sælen and the torpedo boat Sehested.