Monument to Manuel Agustín Heredia, Malaga
Opposite the gate of the cargo port of Malaga is a monument to a man who can be called the founder of the industrial revolution in Spain. This is Manuel Agustín Heredia. The boulevard on which the monument is located also bears his name.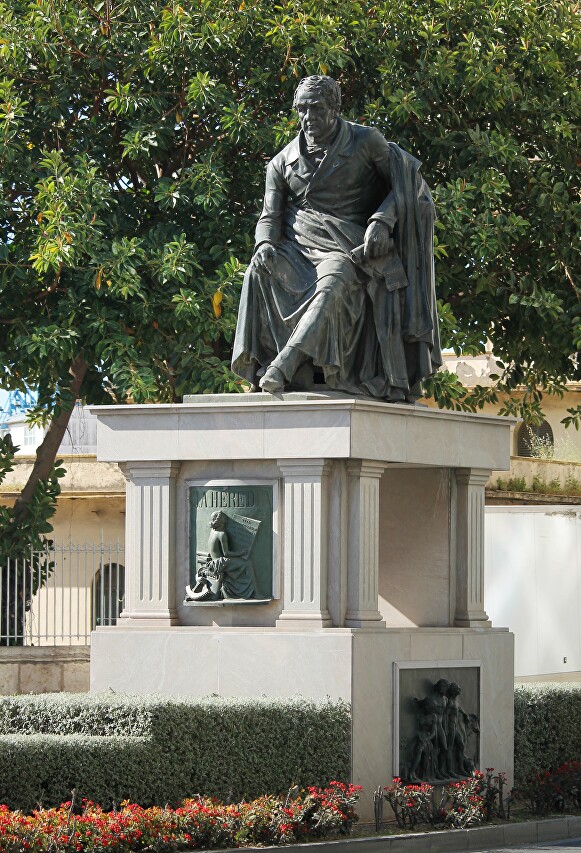 Manuel Agustín Heredia Martinez (1786-1846) Spanish entrepreneur and industrialist. Heredia started out as a nut and wine merchant, and in 1826 built a blast furnace in Marbella, ushering in an era of industrialization in Spain. By the mid-19th century, Manuel Heredia was the largest industrialist in Spain, owned several steel mills, including the La Constancia company in Malgaya, which employed about two and a half thousand people, as well as several soap and textile factories, and has its own merchant fleet of 18 ships. Interesting fact: Heredia was the first to hire Roma people, and in order to simplify their registration with state bodies, it provided them with the opportunity to take their last name. And now a large number of Spanish Gypsies bear the surname Heredia. Women's labor was actively used in spinning and weaving factories, which was also truly revolutionary for Spain. I must say that even now in Spain there is tacit discrimination, and unemployment among women is unusually high compared to other developed countries.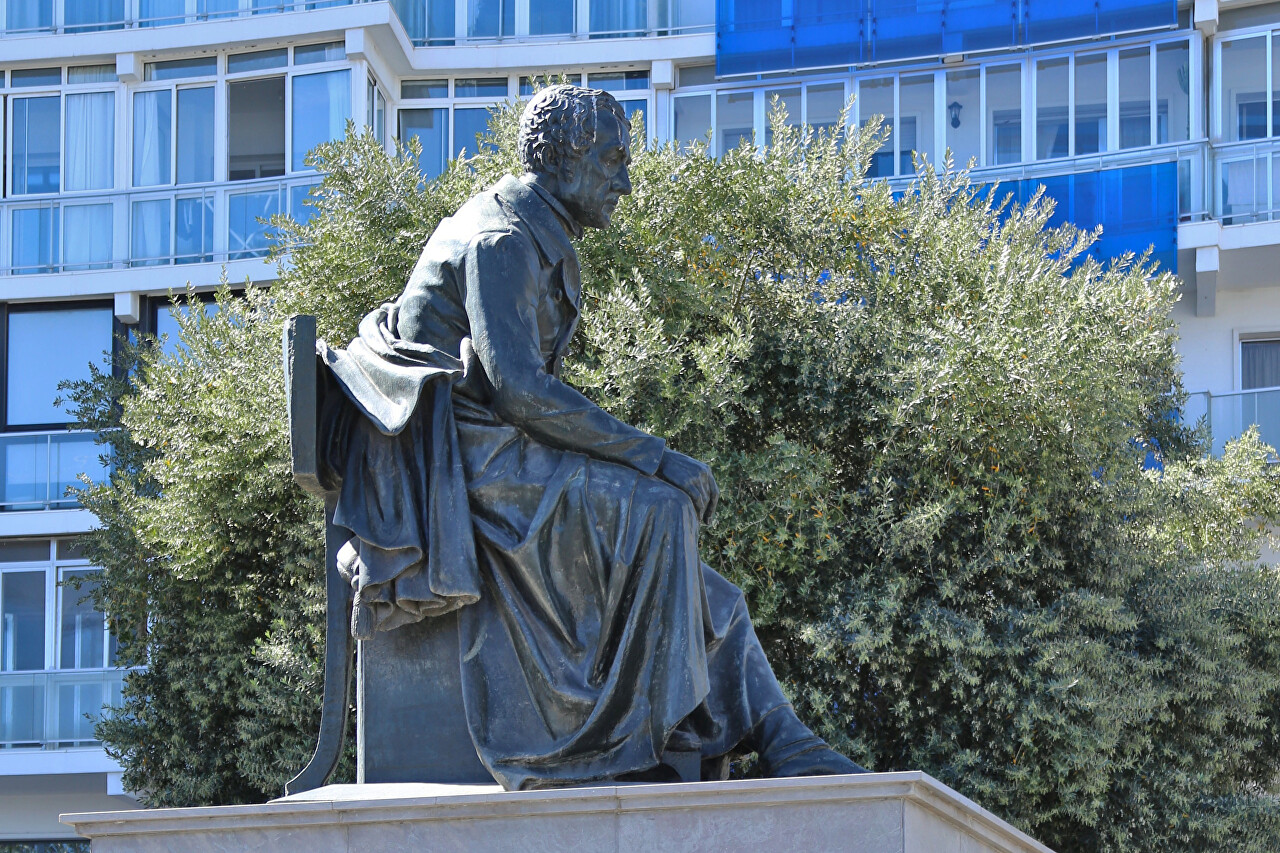 After Heredia's death in 1850, his heirs immortalized his name by ordering a monument to the sculptor Jose Vilchez. The sculpture was cast from cast iron at the La Constacia factory in 1850 and installed in front of its gates. The industrialist holds in his hand a scroll with the Latin inscription Constantia et labore ("perseverance and diligence").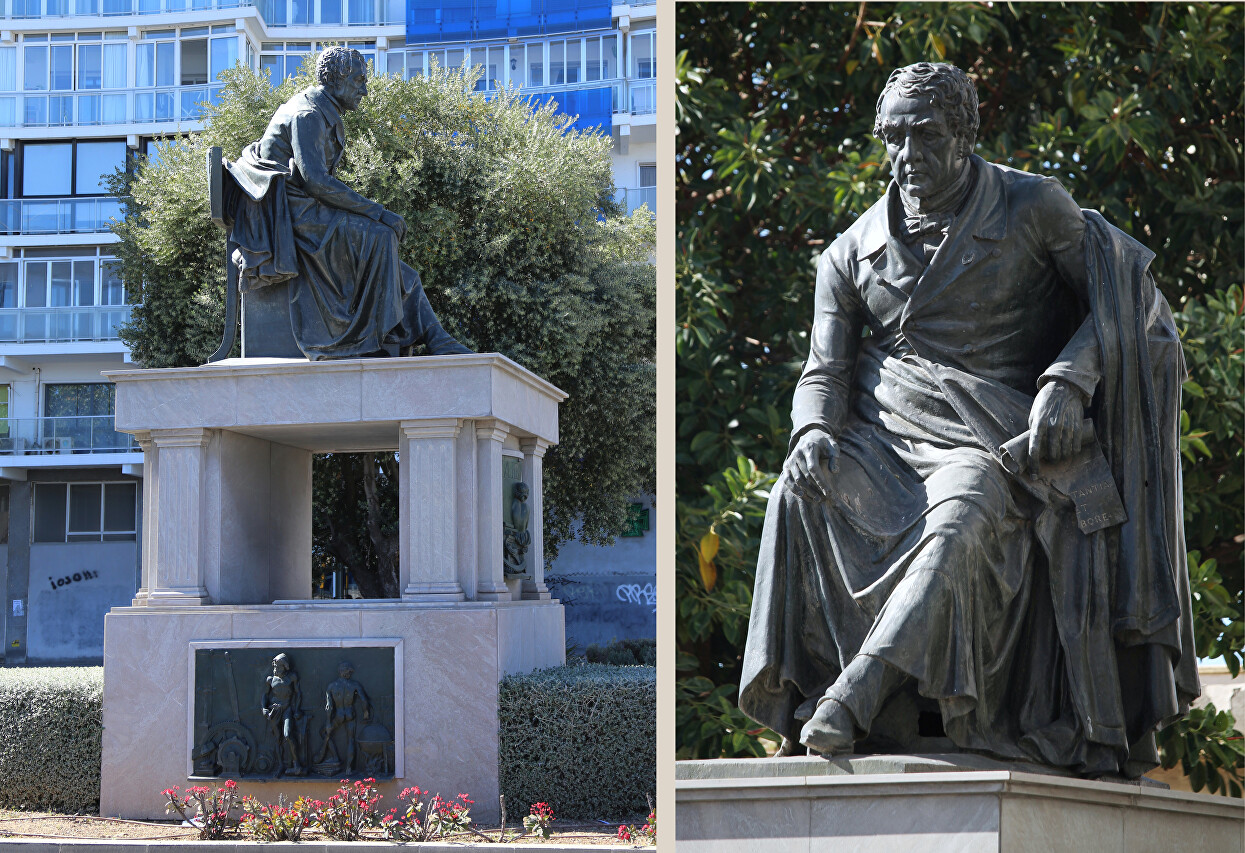 The pedestal is decorated with bas-reliefs of allegories symbolizing the areas of activity of the entrepreneur-industry, trade, shipping. At the beginning of the twentieth century, the plant came under the control of a foreign company, and the descendants of the industrialist suggested that the city council find a more suitable place for the monument. In the 1920s, as a result of the reconstruction of the port area, a new avenue was laid and the city authorities gave it the name of an industrialist who made a great contribution to the industrialization of Malaga. In 1928, the monument was erected at the intersection of Avenida de Manuel Heredia and Alameda de Colon.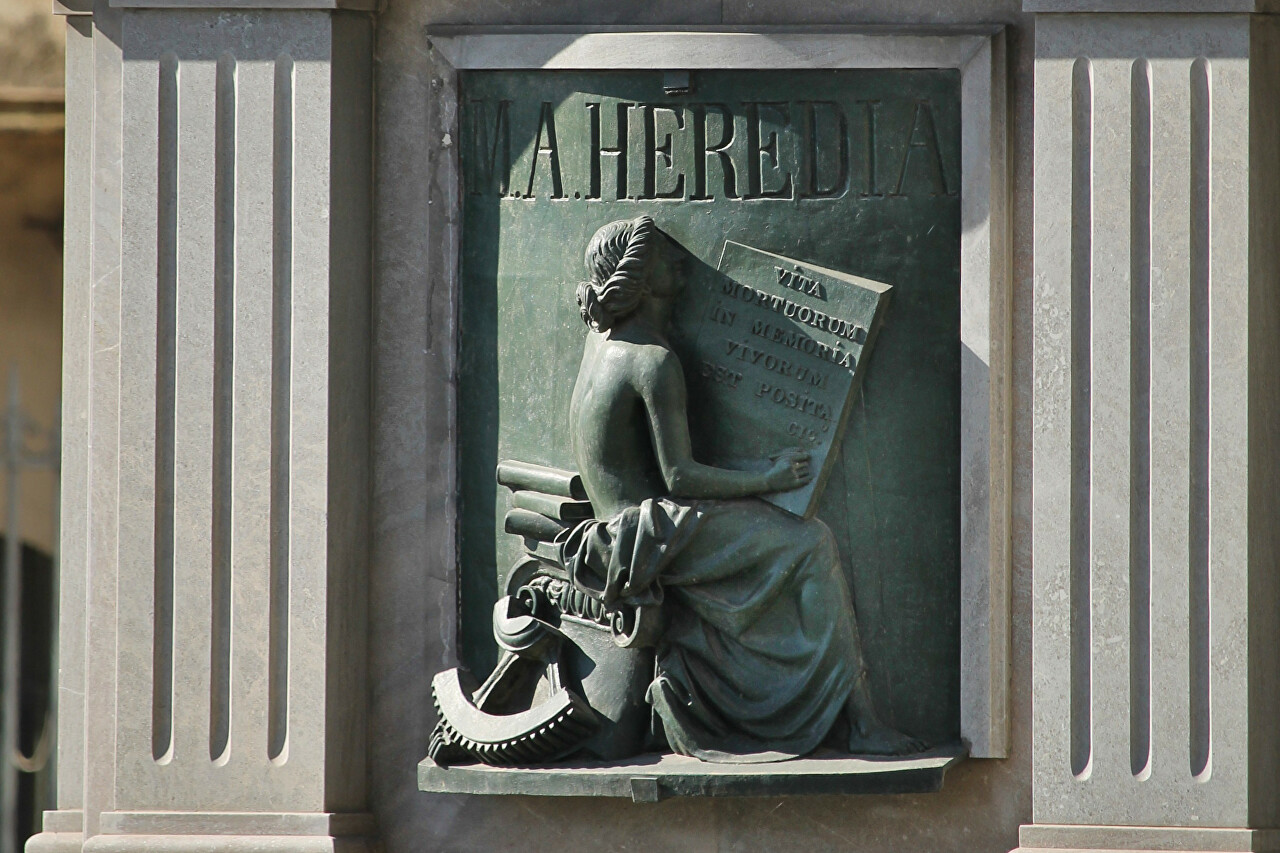 Due to the proximity to the sea, cast-iron sculptures and bas-reliefs are subject to severe corrosion, so they require constant maintenance. The last restorations were carried out in 2003 and 2014.