Avenida De Manuel Agustín Heredia, Malaga
A wide avenue named after the famous Spanish entrepreneur Manuel Agustín Heredia leads from the Plaza de la Marina towards the Carretera de Cadiz area.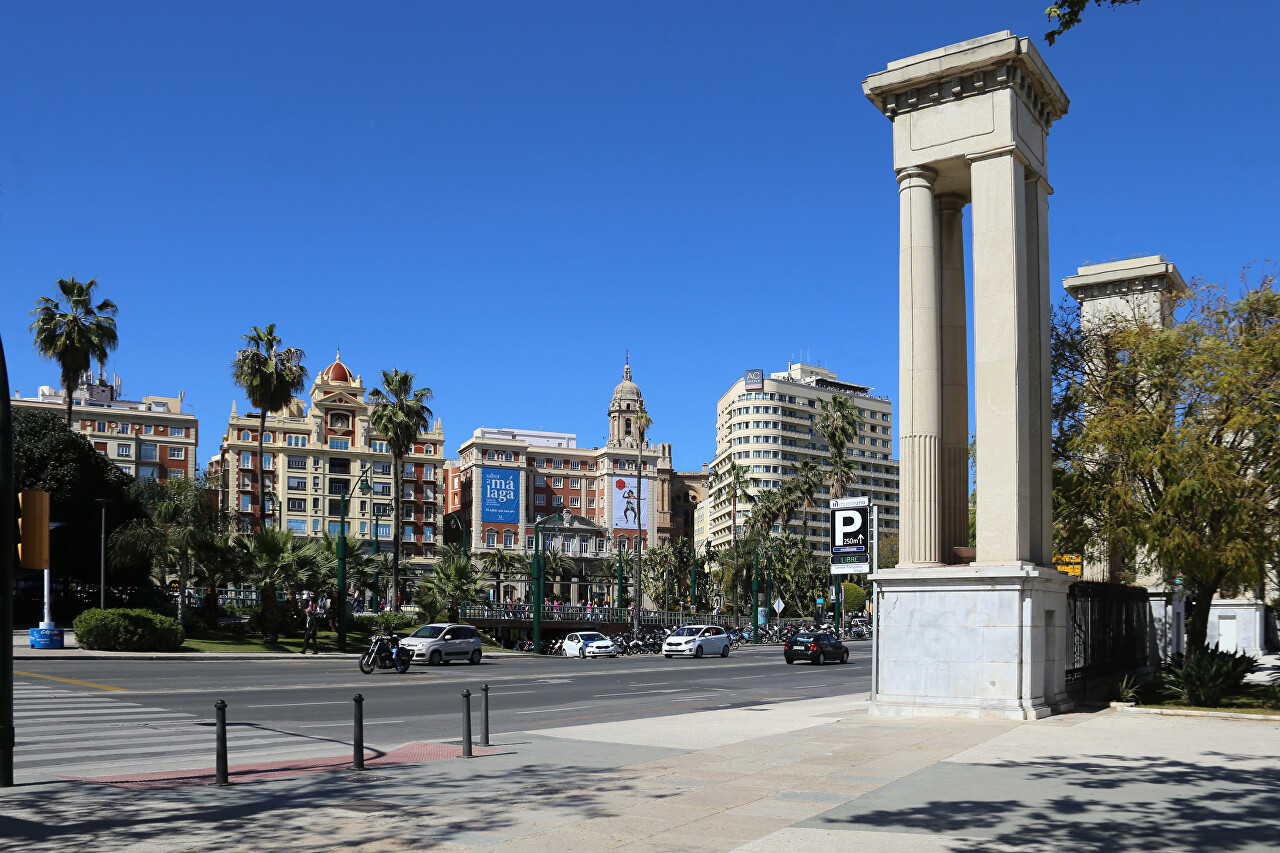 Facing the sea is the Port Institute building, located in the former station of the Malaga-Coín railway line. The 29-kilometer-long road was built in 1912 and operated until July 1965.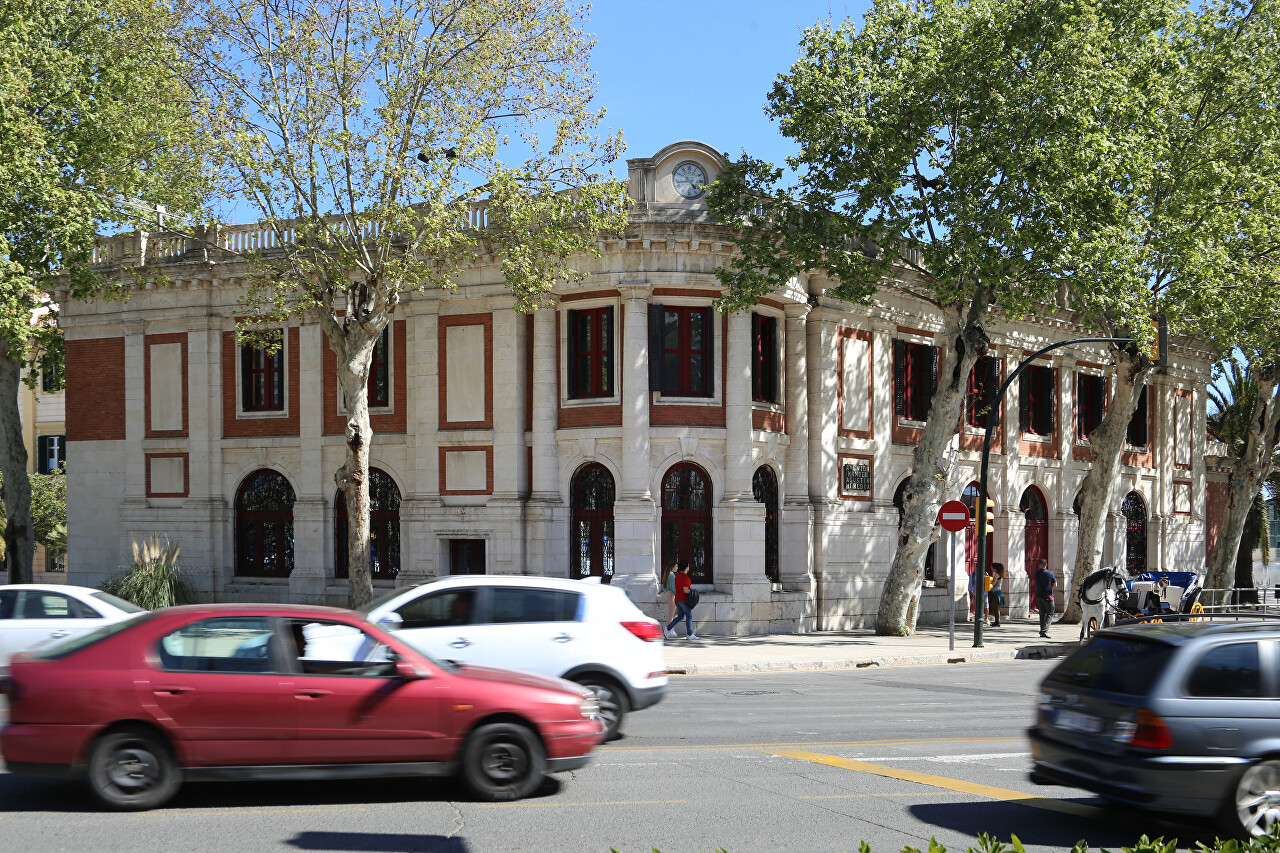 On the left side of the building, you can see a concrete monolith called "Cubipodo". I thought it might be the work of some avant-garde sculptor with a deep meaning, but it turned out to be much more prosaic. A sign on the stone says that this reinforced concrete structure is an element of strengthening the coastline. Its shape was developed as a result of hydrodynamic studies conducted by the Port Institute, such a polyhedron effectively dampens the energy of waves.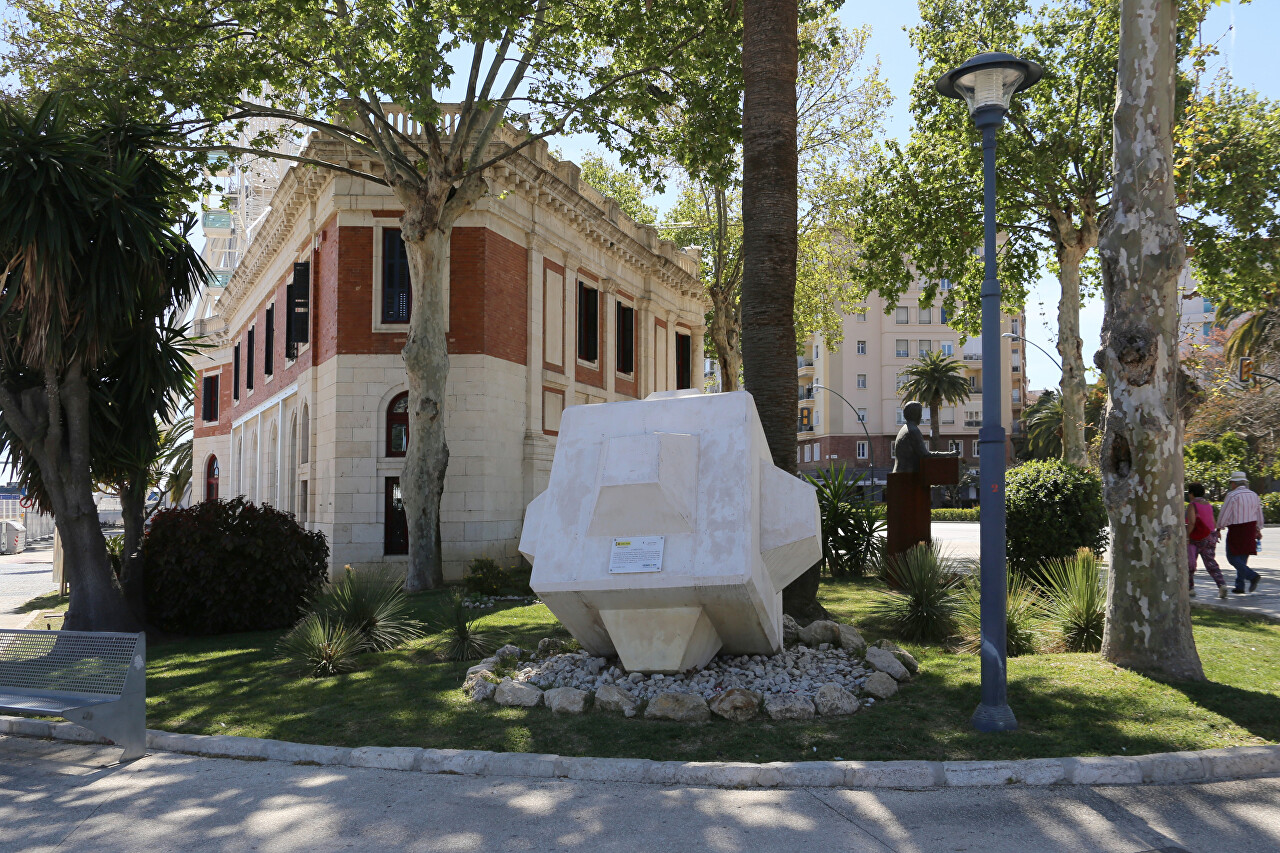 Not only are the moles of the Port of Malaga protected by the cubipod, it is patented as a trademark and is used by many countries.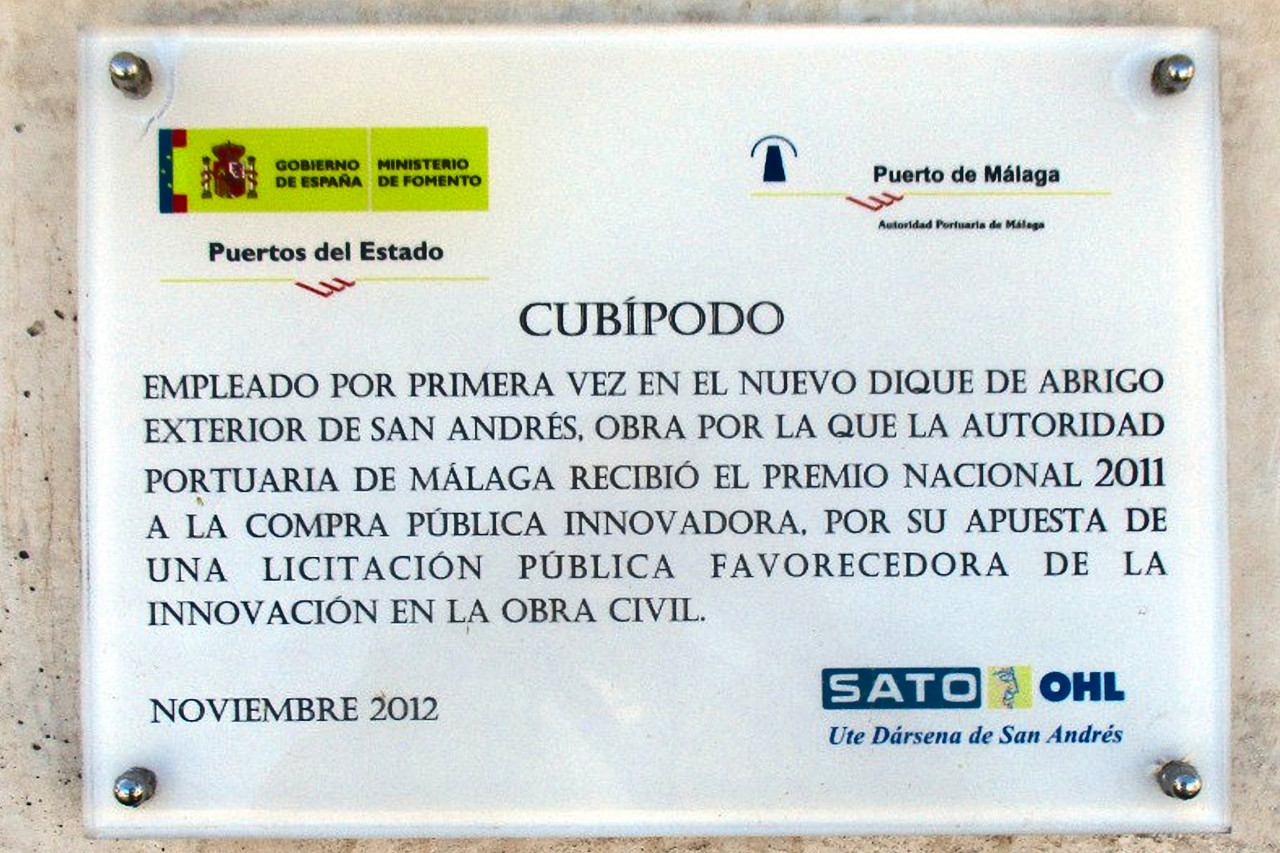 There is also a monument to Jose Protacio Rizal (1881-1896), a Filipino educator, scientist, artist and sculptor, writer and poet.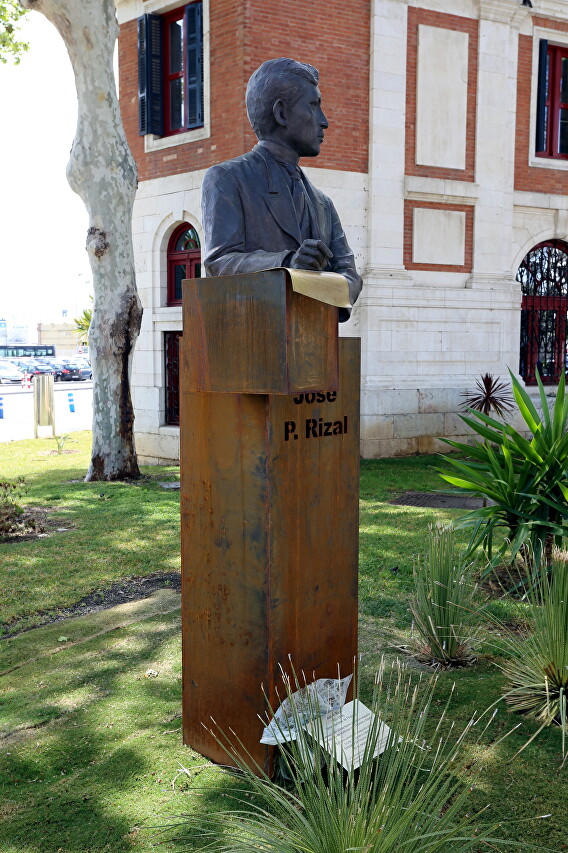 His works called for the revival of national identity, for which he was executed by the Spanish colonial authorities. He is considered a national hero of the Philippines and a major Spanish-language writer.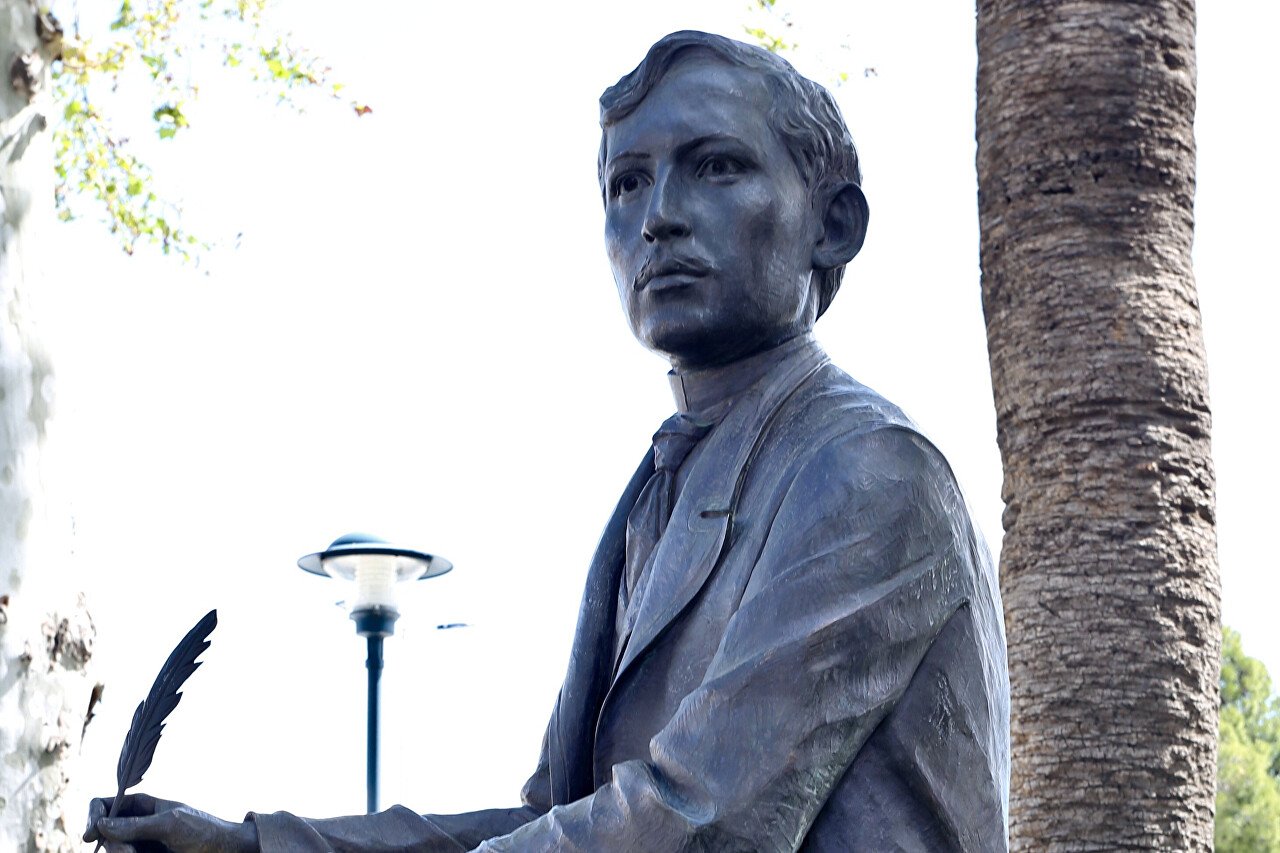 Behind the former railway station is the Port Management building and the ferry terminal.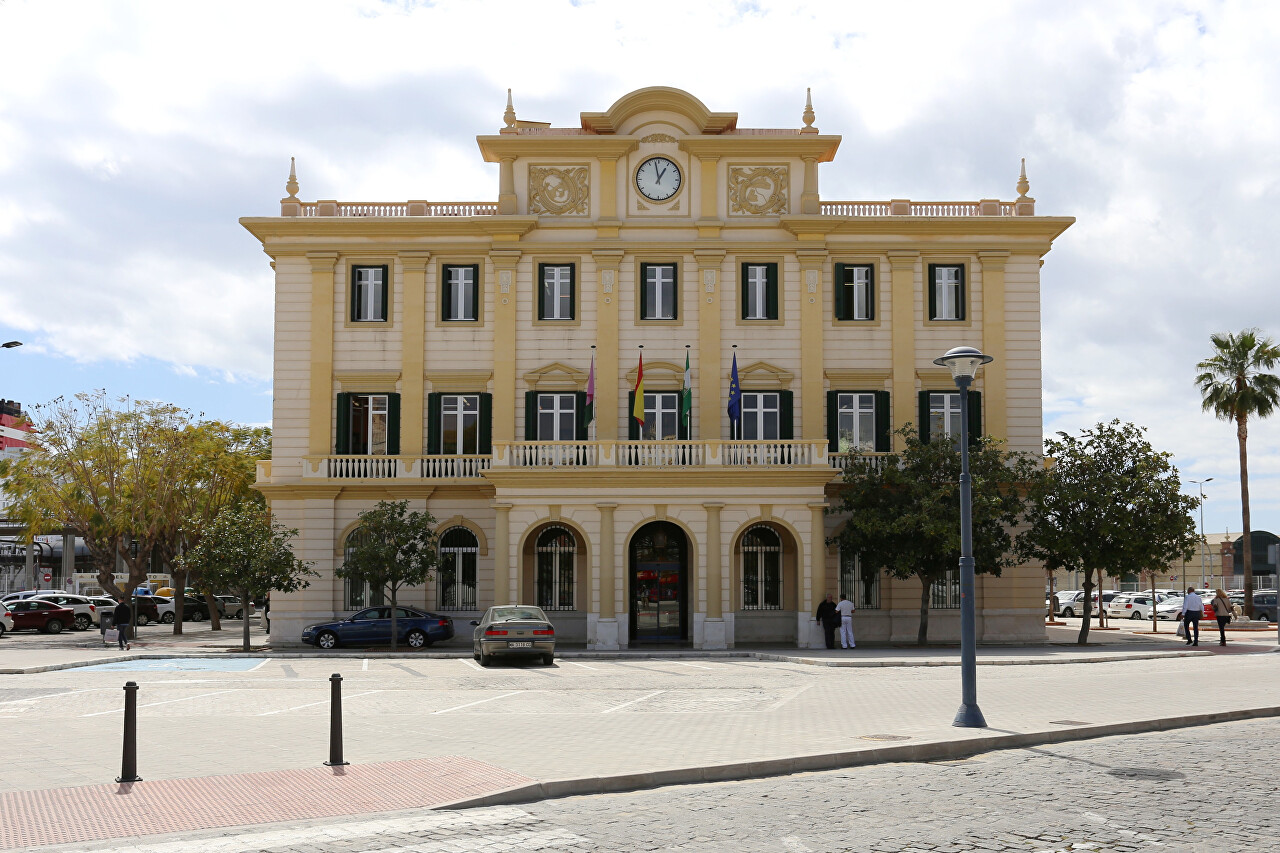 Then there is the Estación de Muelle Heredia bus station, followed by the Noria de Malaga Ferris Wheel. The word "noria" is the Arabic name for a water - lifting wheel that was widely used during the Nasirid dynasty, and its design is very similar to modern ferris wheels. Noria Maalagi has 21 cabins with a capacity of up to 8 people, the cabins are equipped with air conditioning. The top point of the wheel is located at a height of 70 meters, which offers a circular view for a distance of up to 30 kilometers. A single ticket costs 10 euros, if you are a family of 2 adults and two children - 7 euros per person, the same amount is paid for children under 18, groups of adults from 4 people-8 euros.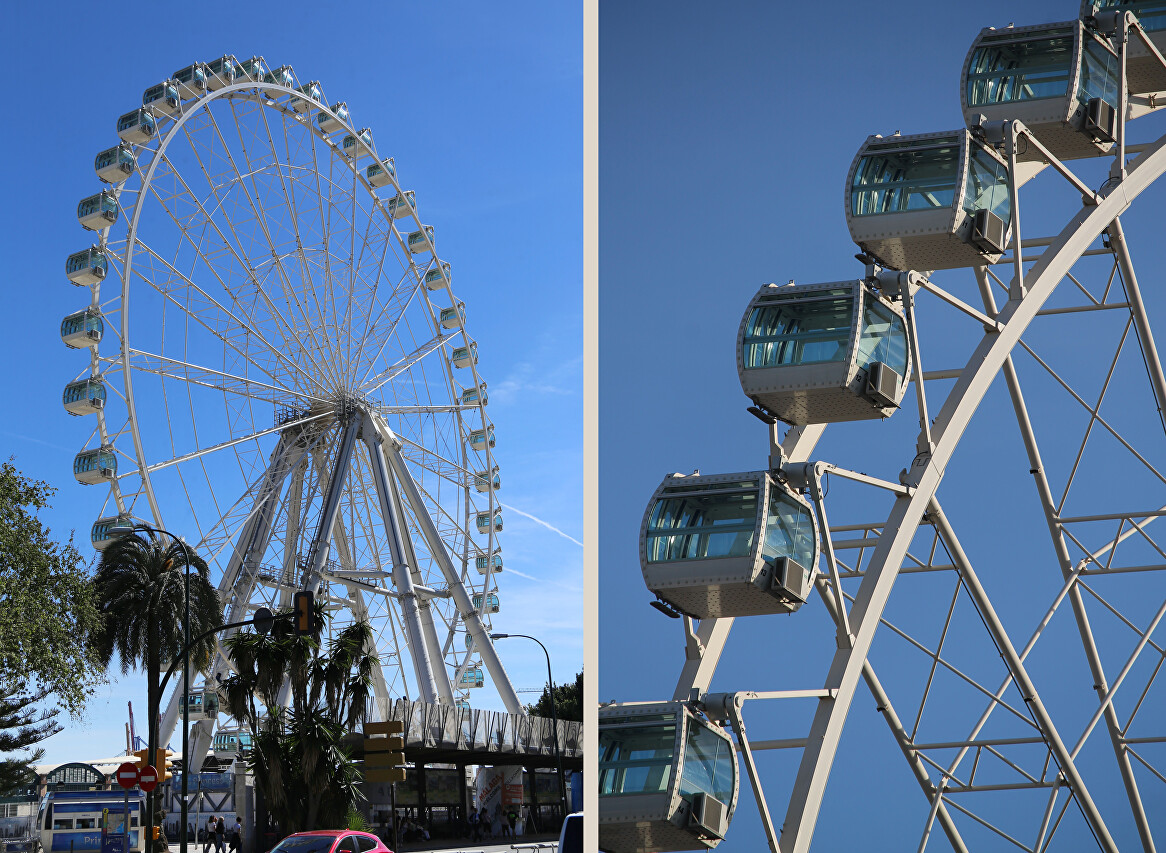 Further to the left, the endless fence of the cargo port begins, and on the right is an unremarkable building of the fifties, among which you can pay attention to the Palace of Justice (Gerencia Territorial de Justicia).
At the end of the avenida there is a monument to Manuel Heredia, I will tell you about his biography later.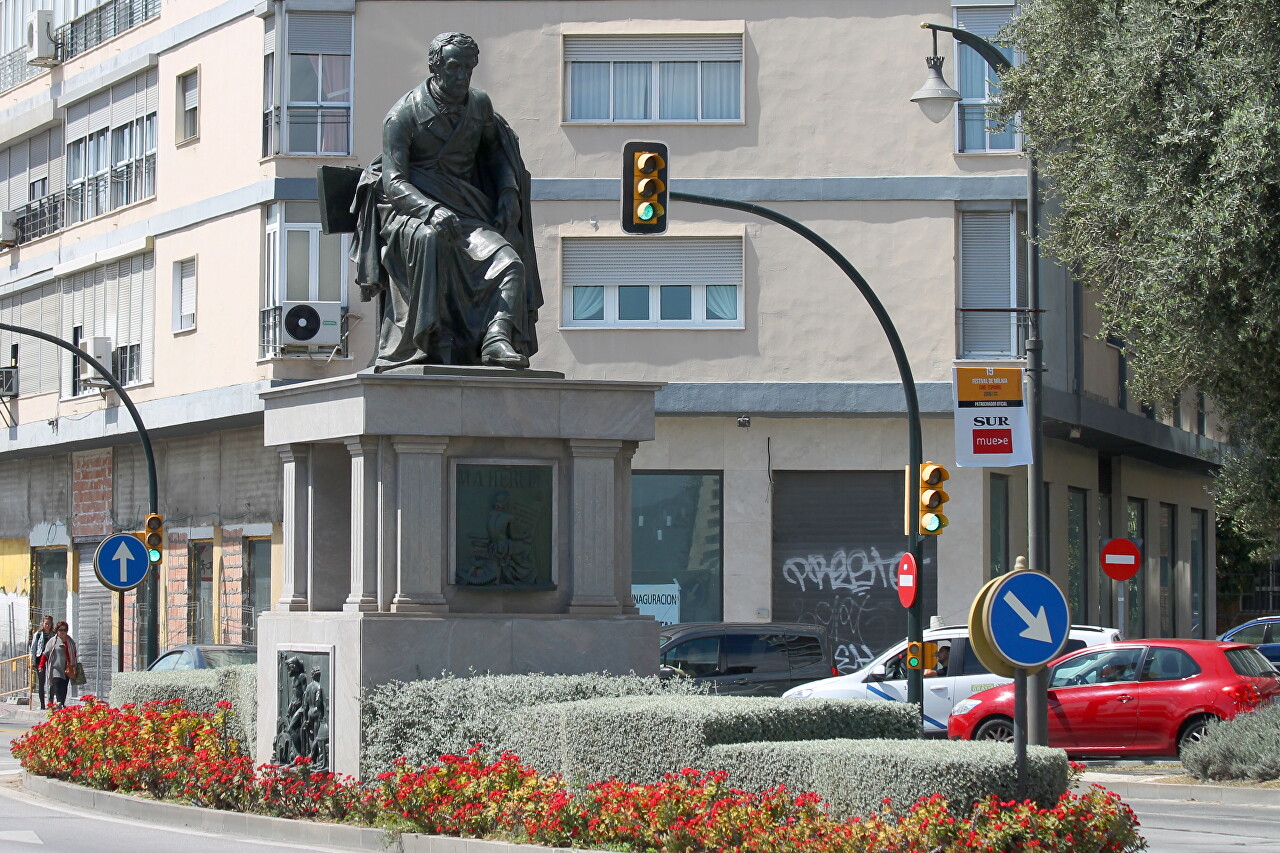 Opposite the monument, behind the port fence, until recently you could see the old customs building and the water tower, unfortunately, it was demolished and now there is a parking lot in this place.