Church of St. Nicholas on Monte Epomeo
Since ancient times, the slopes of Mount Epomeo have served as a refuge for local residents from frequent Saracen raids. The chronicles mention a fortification near the summit that existed until 1465. The church dedicated to Saint Nicholas of Bari (Chiesa Eremo di San Nicola sul Monte Epomeo) was carved out of porous volcanic rocks in 1495.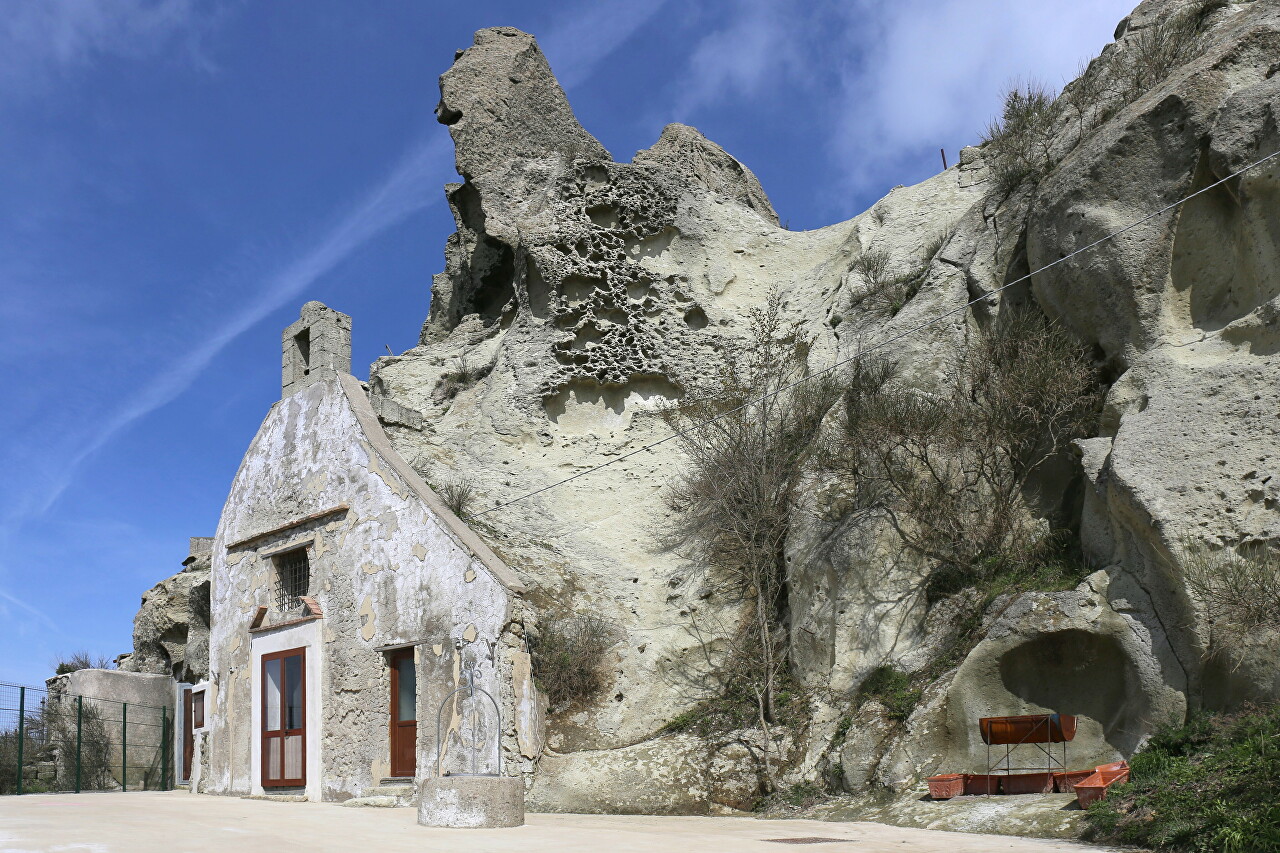 The first hermit settled in the vicinity of the summit around 600 AD, and the most famous inhabitant of Monte Epomeo was the captain of the Aragonese Castle D'Argout (Died August 17, 1778). While chasing two deserters (according to another version - rapists), having overtaken them near the top of Monte Epomeo, he unexpectedly fell from his horse. Death at the hands of criminals was imminent, and the captain appealed for salvation to St. Nicholas. A miracle happened - the shots of the deserters did not cause him any harm, the criminals were captured. D'Argout, after retiring, took a vow of seclusion and settled near the place of his miraculous escape. Thanks to his efforts, the small chapel was expanded and acquired a modern look.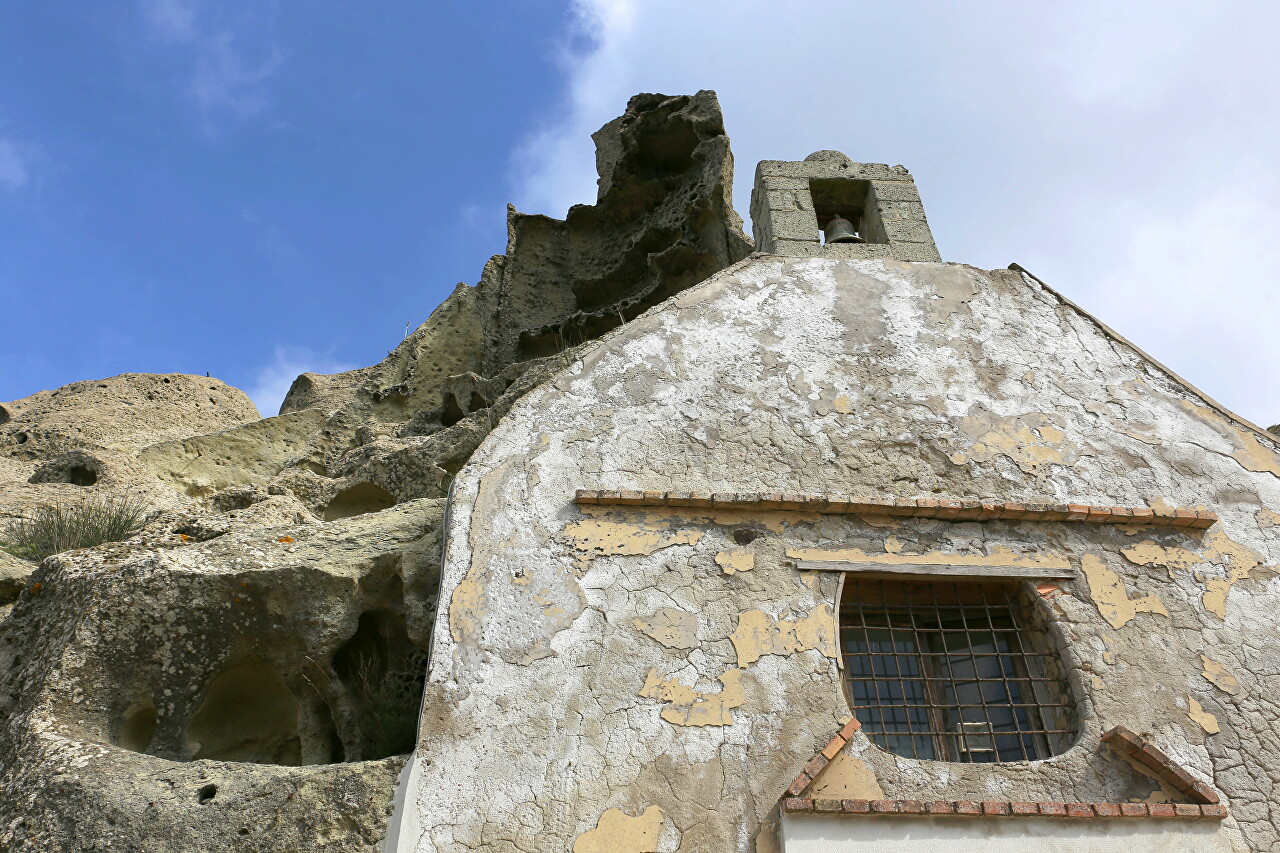 In 1587, Beatrice Quadra, the widow of the commandant of the castle of d'Avalos (became famous during the war with France, not surrendering the castle of Ischia to Charles VIII, who by then had captured the entire Kingdom of Naples), founded the monastery of St. Clare near the church. In 1575, cells were built, where 40 nuns, who came from noble families, settled. However, the nuns did not live here for long - the harsh conditions adversely affected the health of novices, and the monastery soon moved to the Aragonese Castle. Now an exclusive hotel is located in the cells of the former monastery.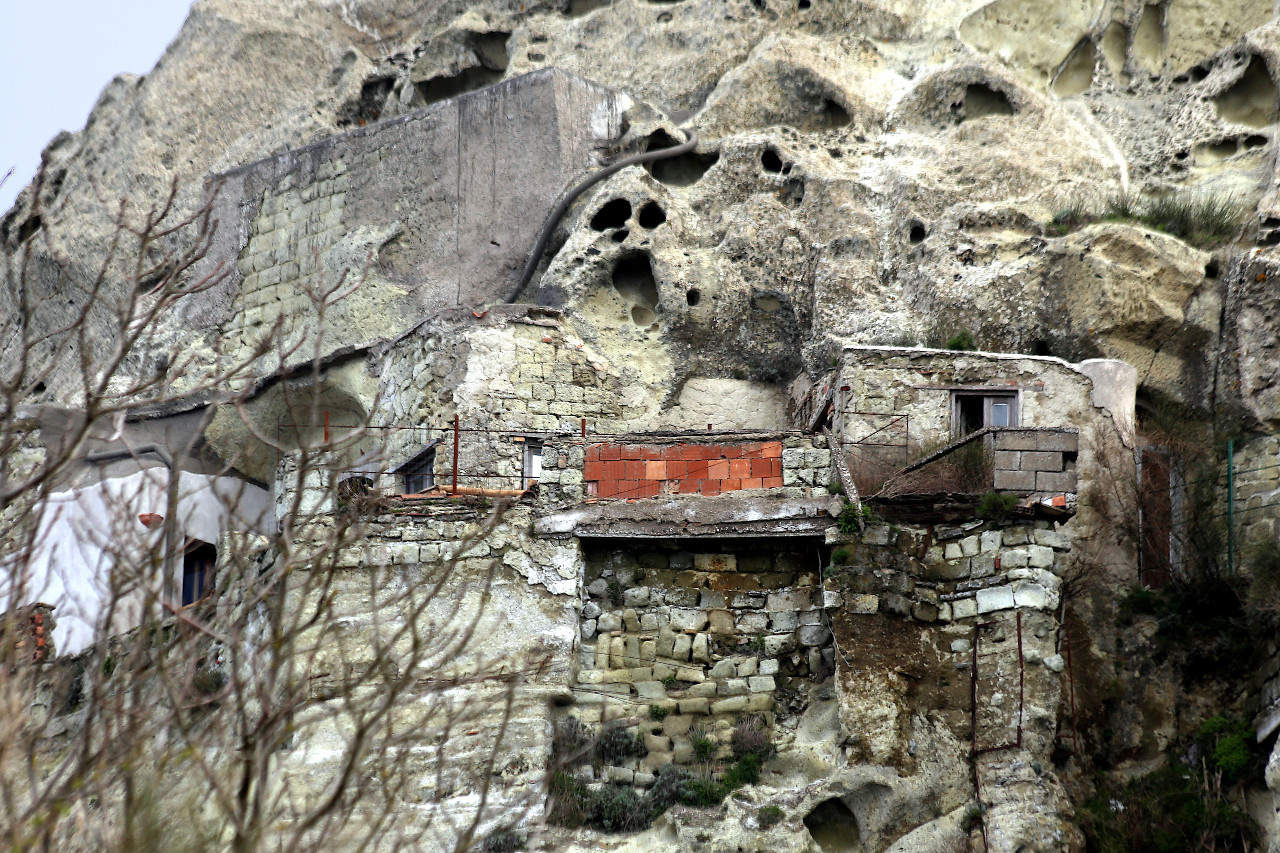 Unfortunately, the church was closed. I couldn't see through the glass doors either, because there was another one with a blind sash behind them. It remained only to look at the top of the mountain and, overcoming fears, climb there.