Views from the Eiffel Tower
After waiting in line for about forty minutes, we take the elevator to the second level of the world's most famous high-rise structure. This is the most popular viewing platform of the tower, as the first level is located at an altitude of 57 meters, and the views from it are not too impressive, because there are restaurants there, the third level is located at the very top, at an altitude of 276 meters, from there, of course, you can enjoy stunning views, but you lose the detail of the immediate surroundings to say that the "connection to the earth" is lost. Therefore, it is optimal to contemplate the panoramas of Paris from the second level, located at a height of 115 meters from the base of the tower.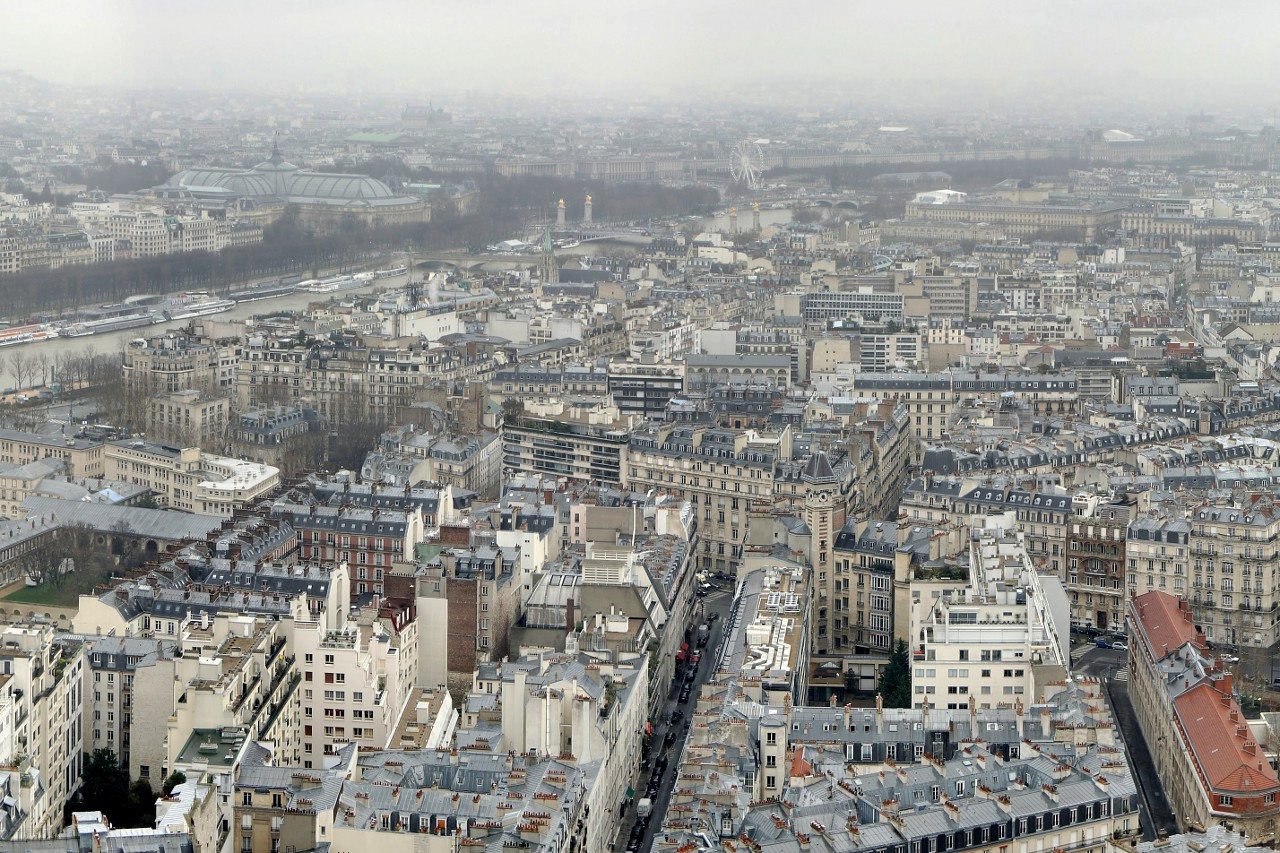 The second level consists of two platforms, from the lower one you can look almost "under your feet", but the upper one does not have a lattice fence, so you can easily take panoramic photos from there (it is not forbidden to use a tripod).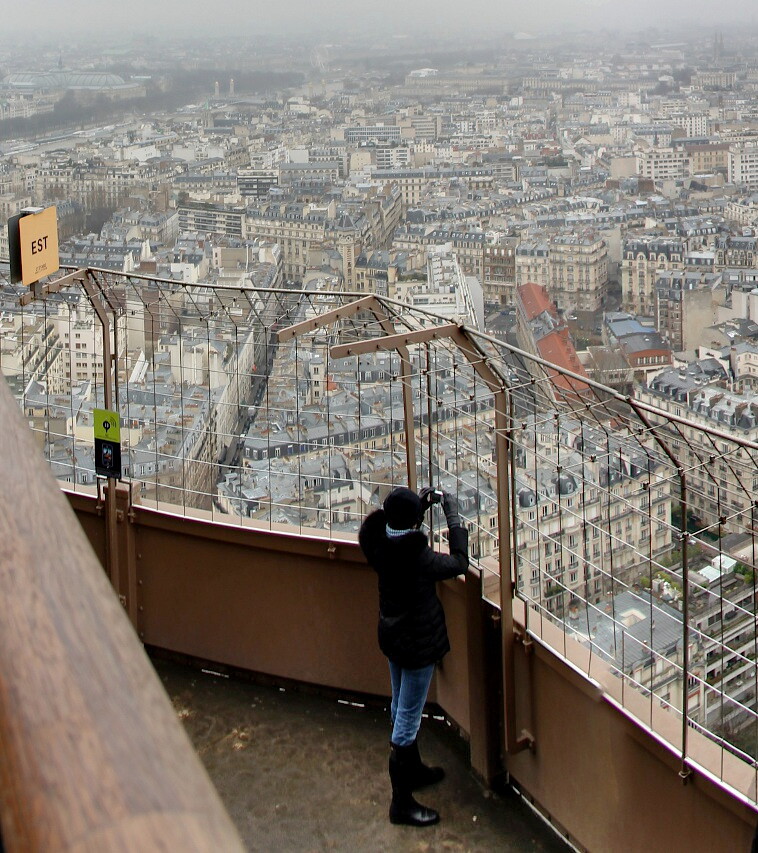 View of Paris from the northwest, where directly below us is the Pont d'Iéna, the architectural and park ensemble of Trocadero Square. In the distance, in the foggy haze of a January day, you can see the high-rise buildings of the La Défense district.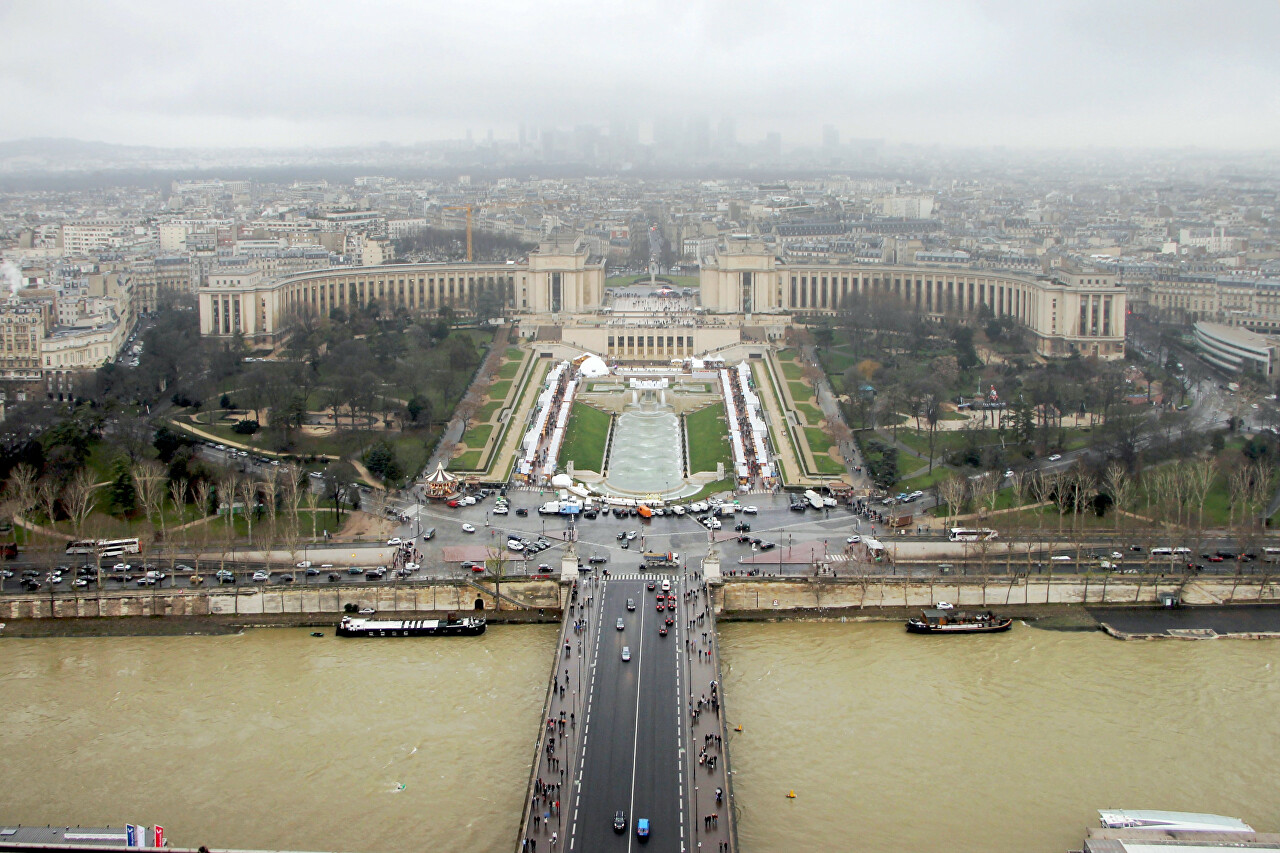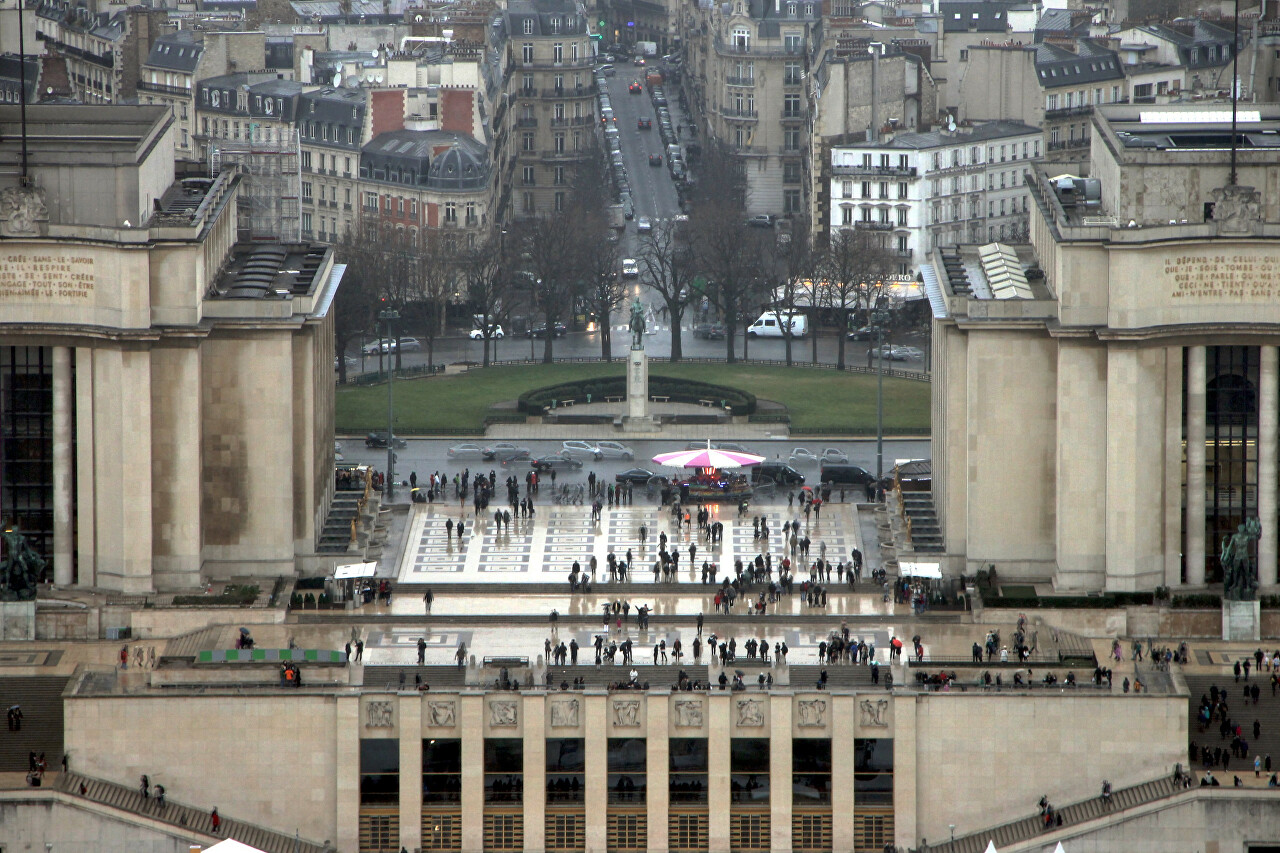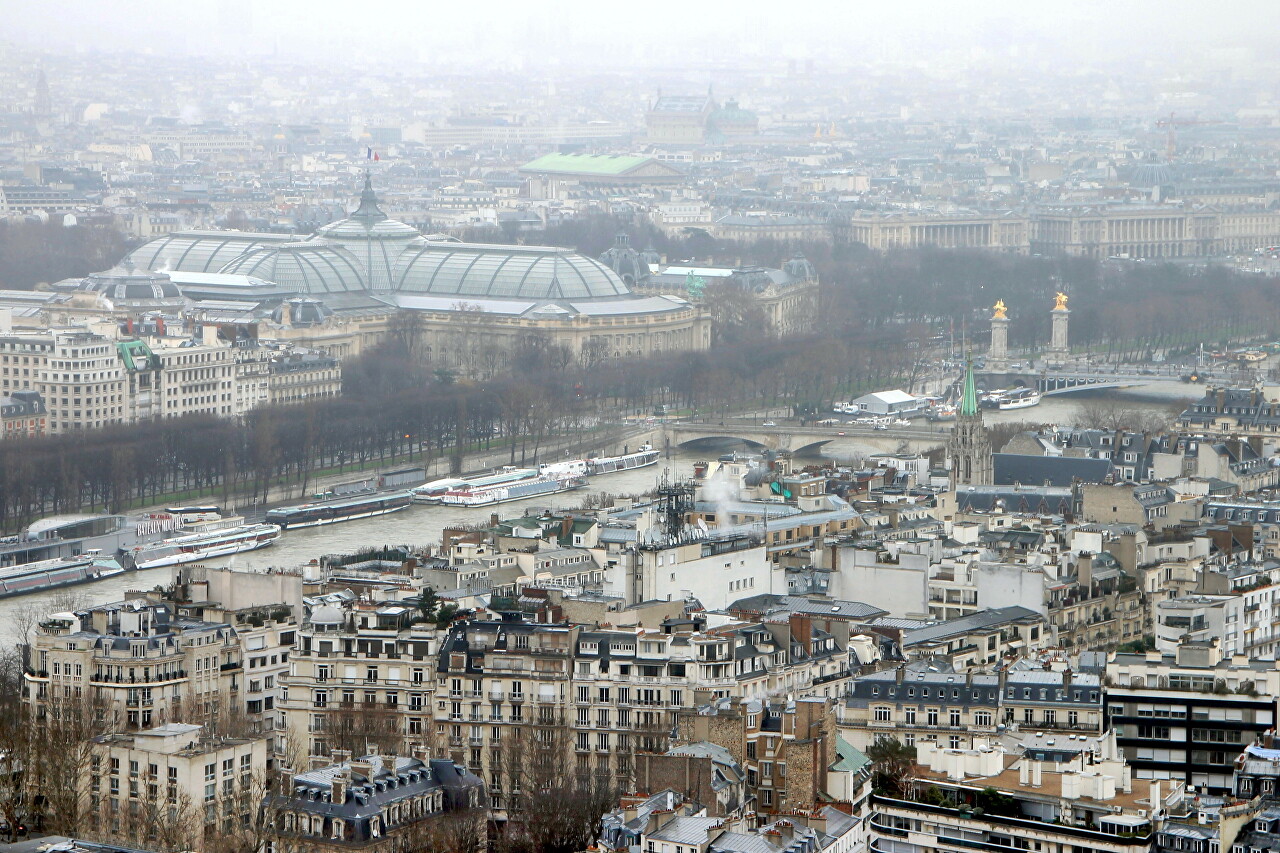 ..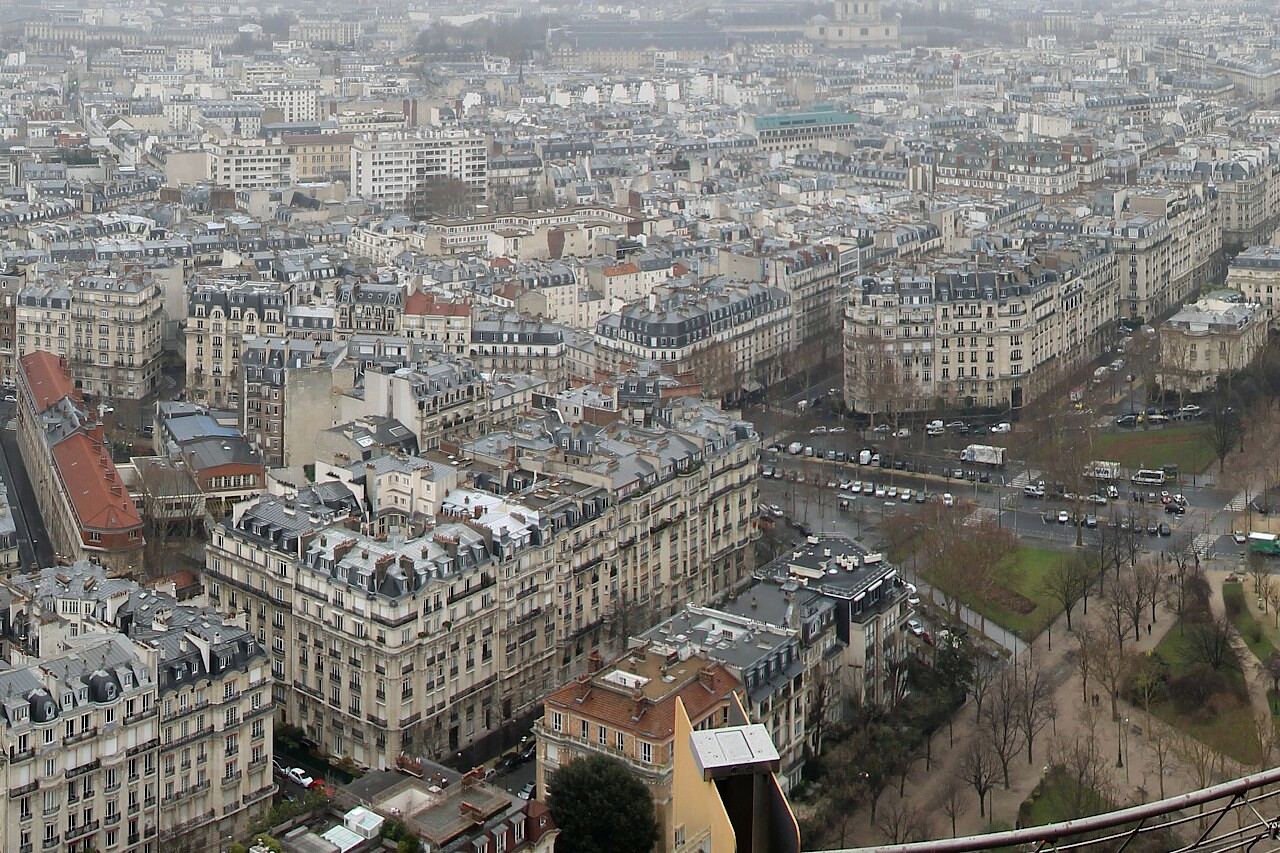 ..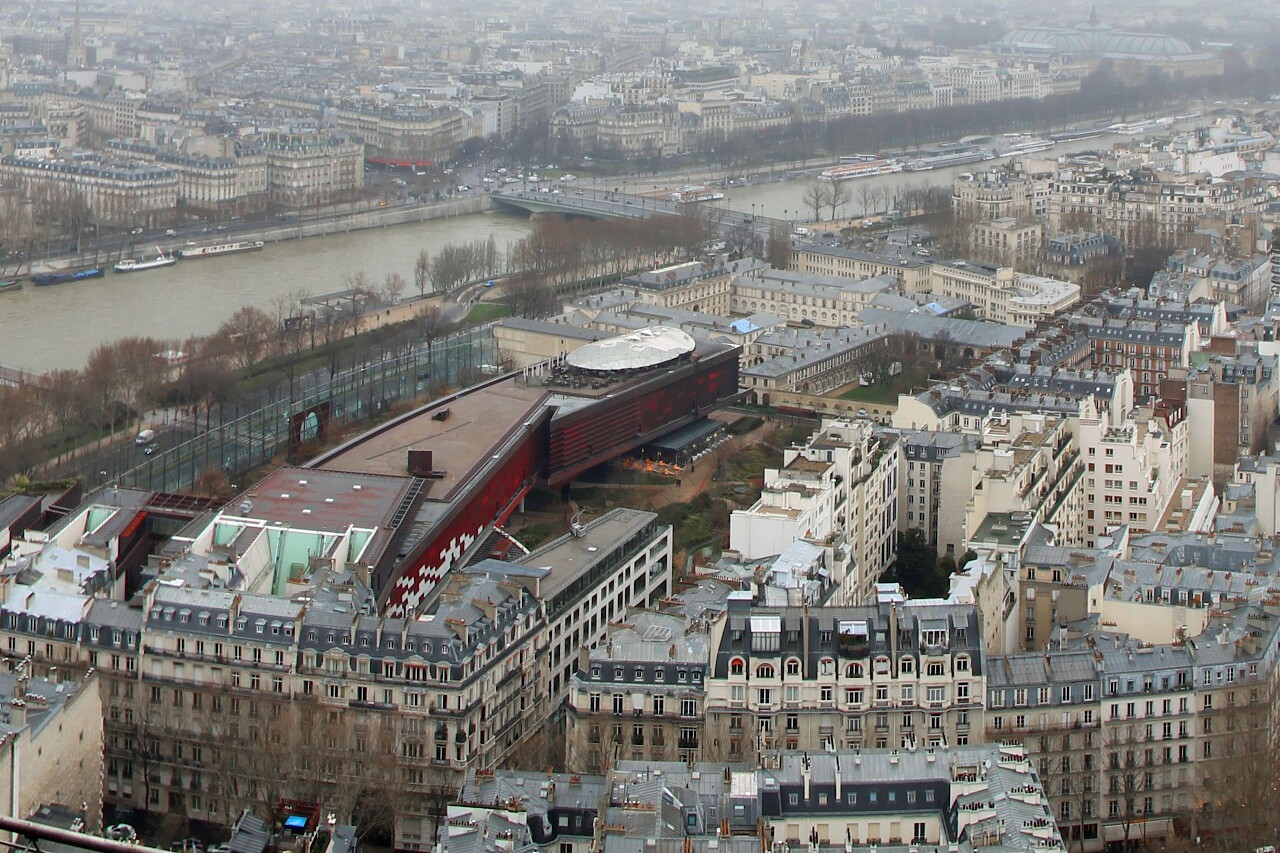 ..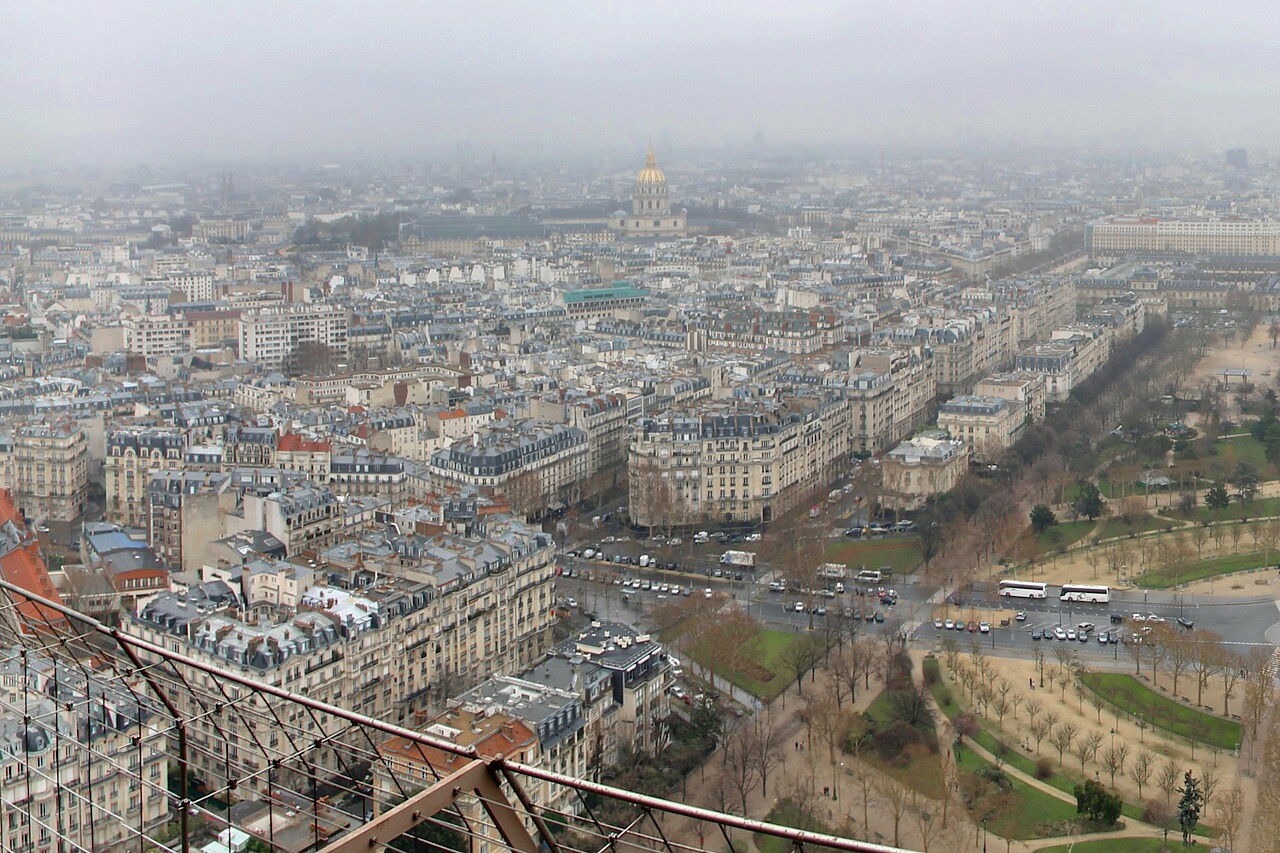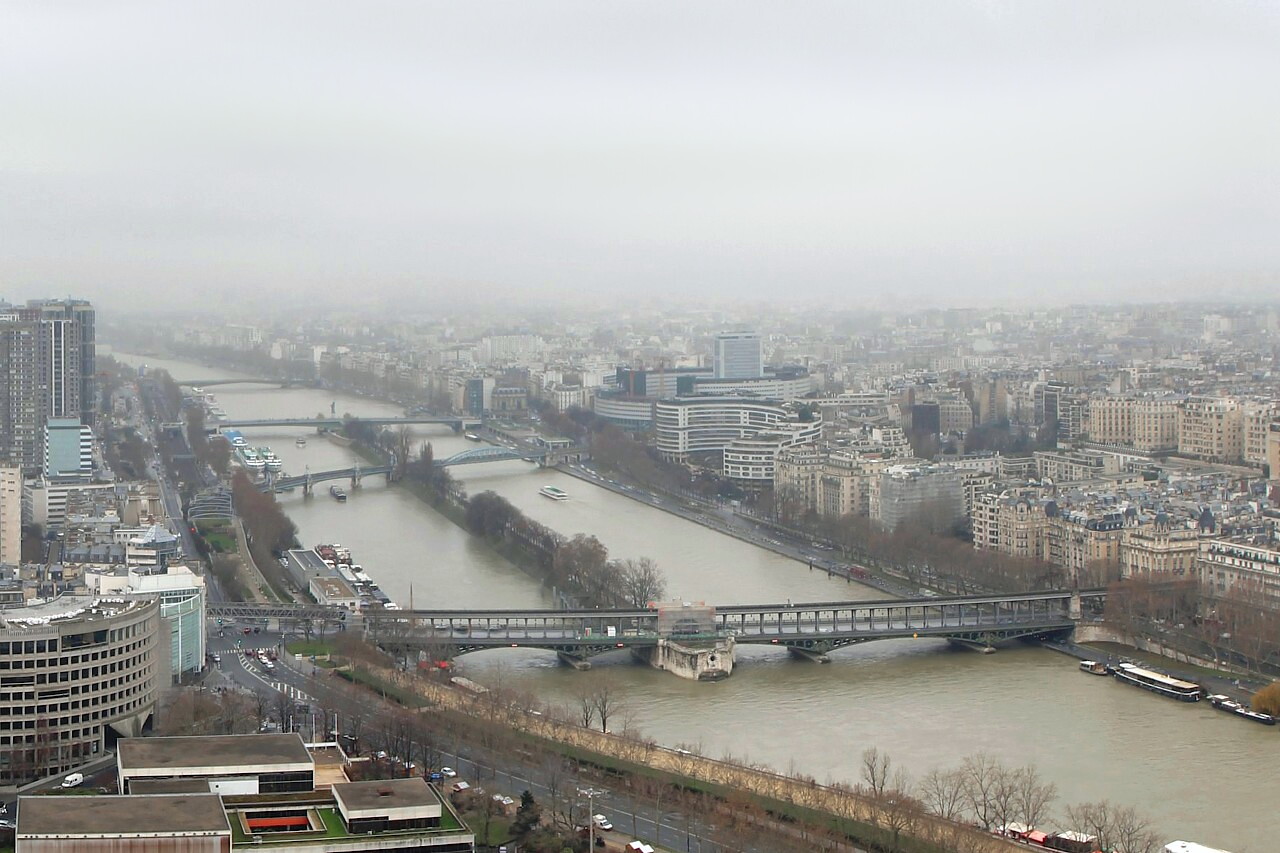 ..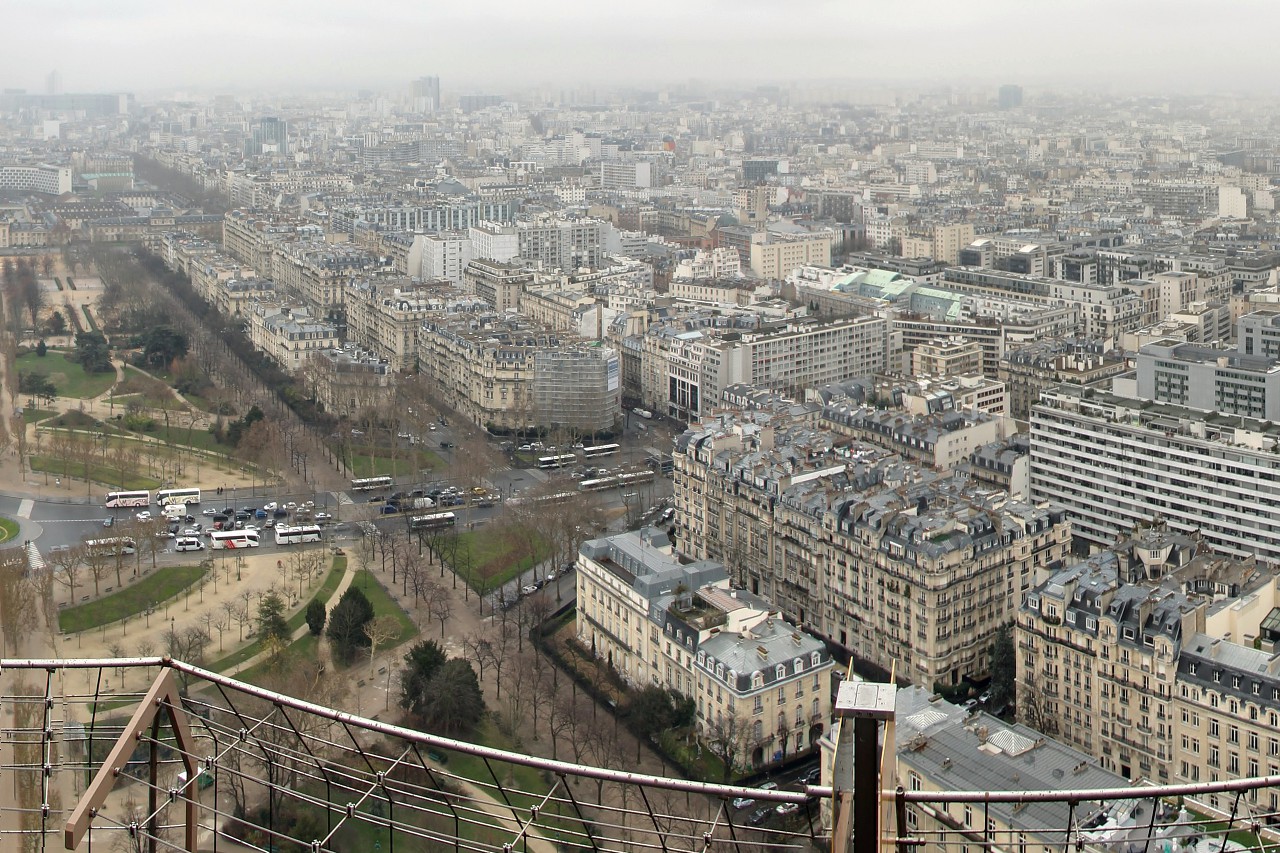 ..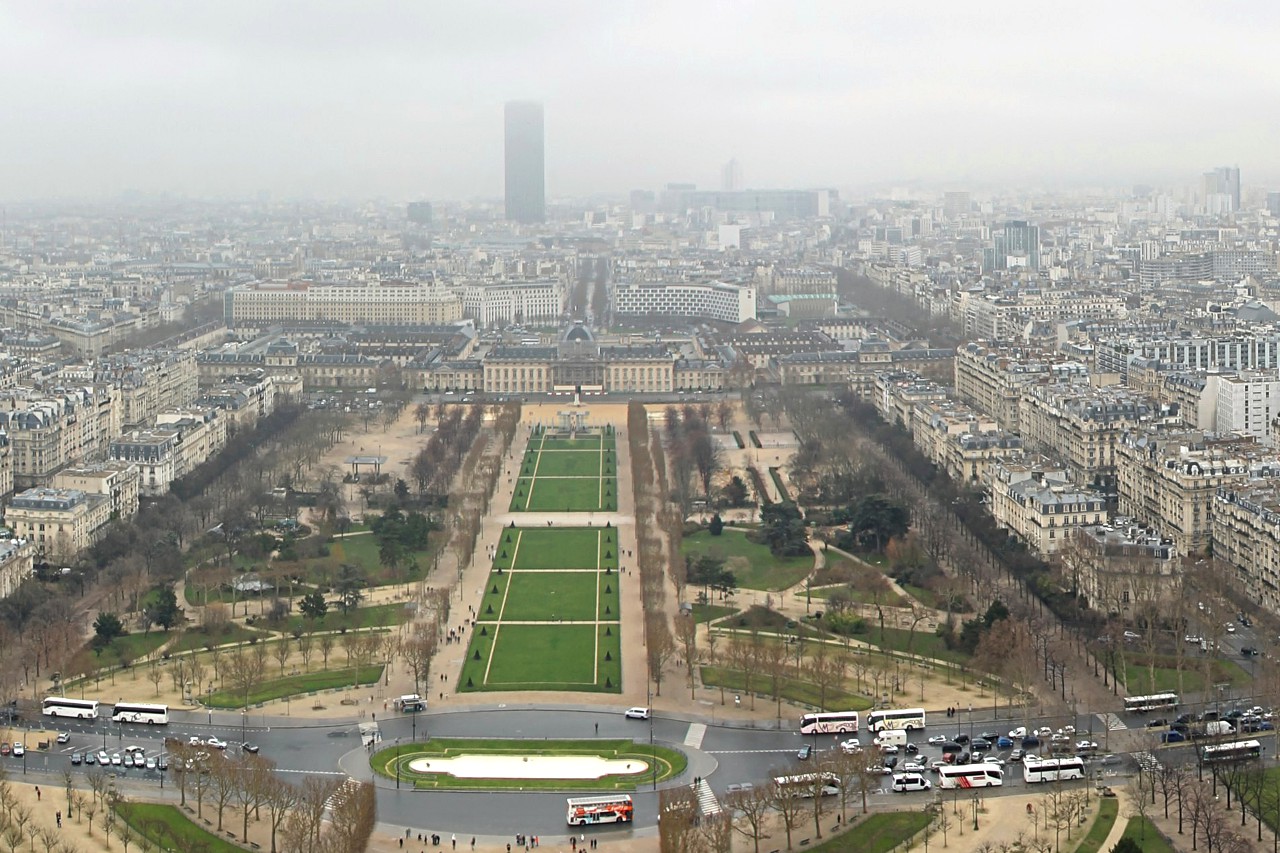 ..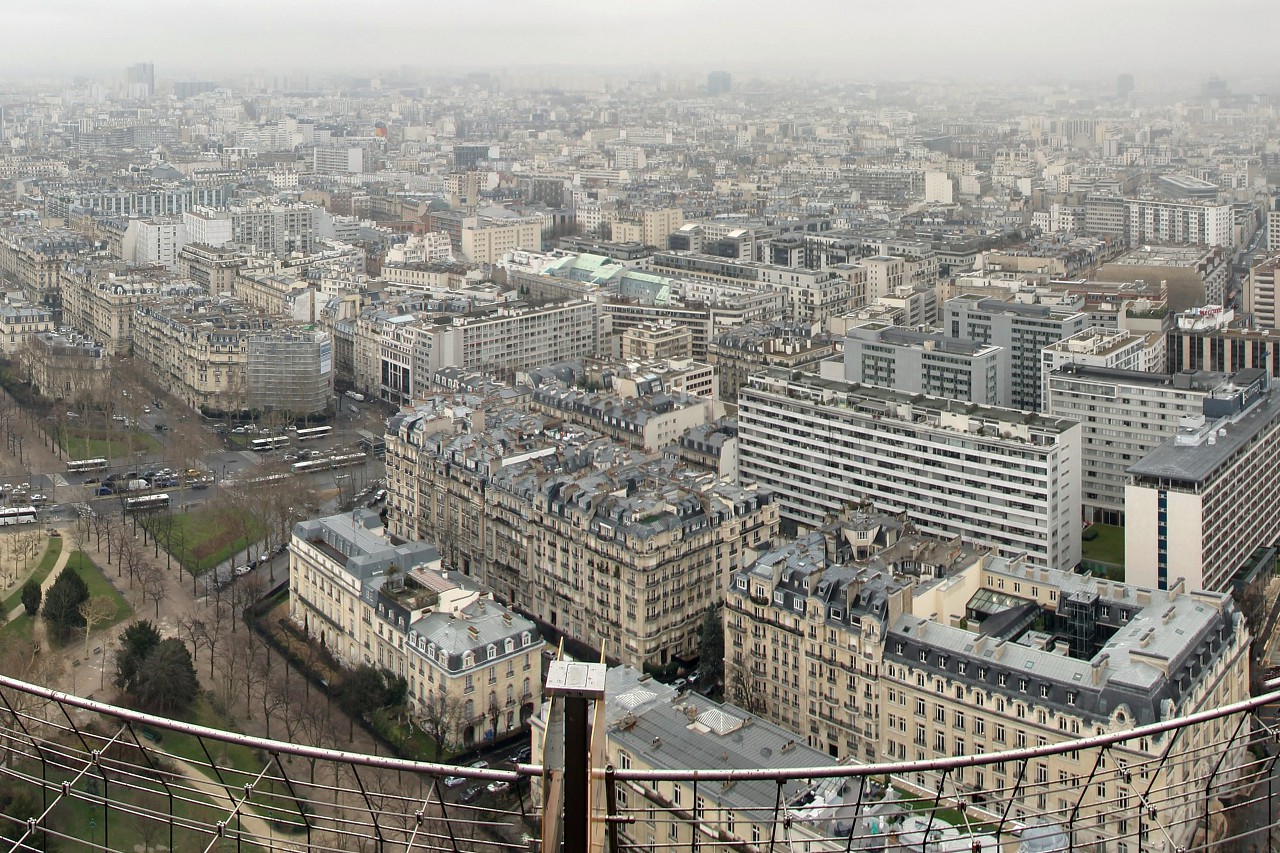 ..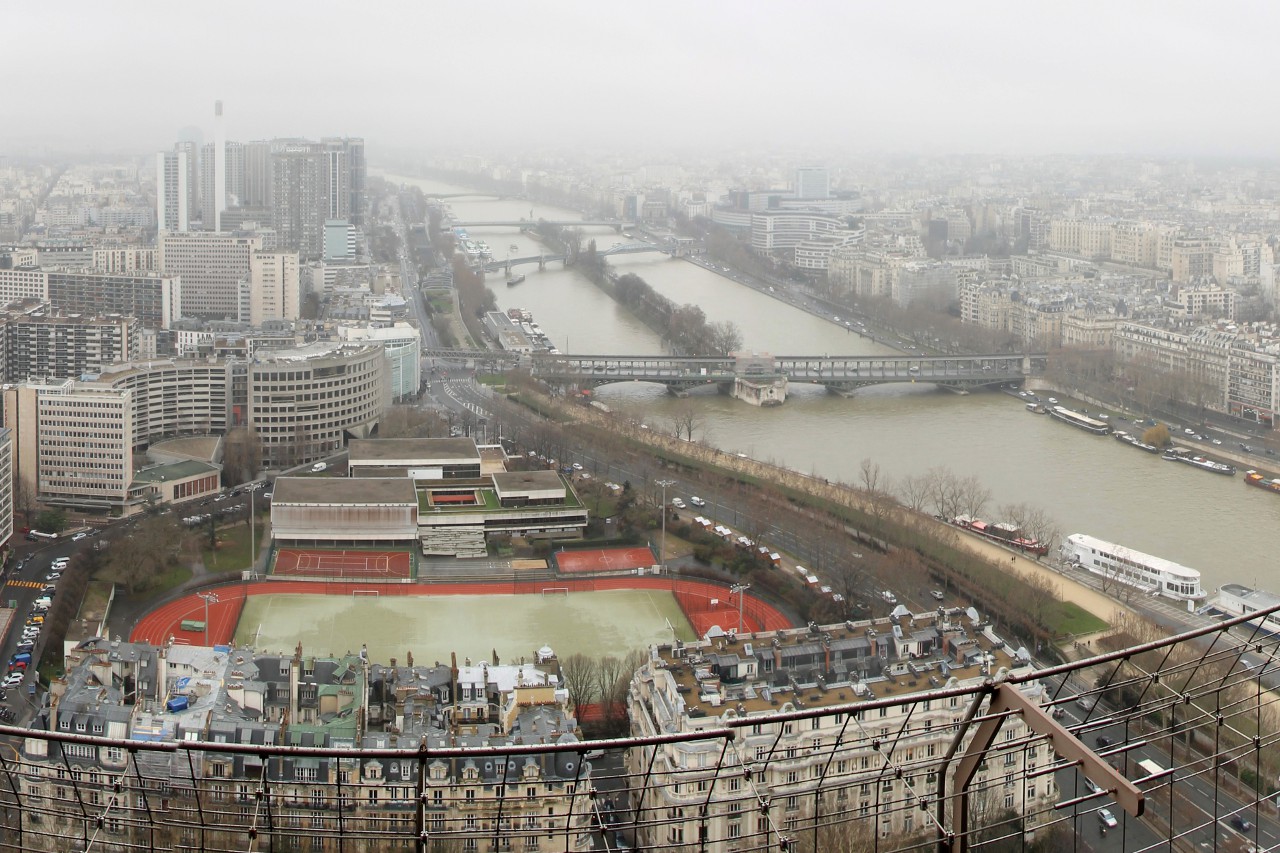 ..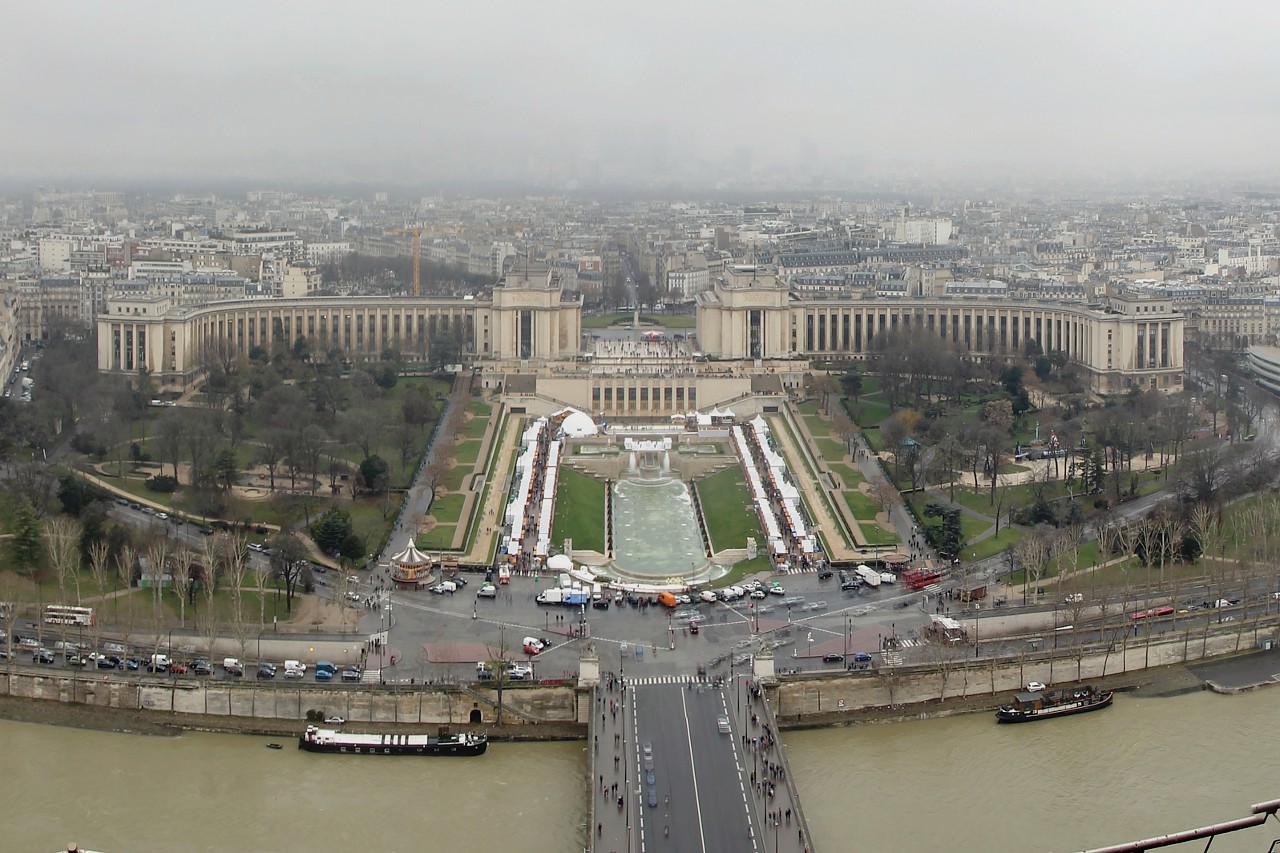 ..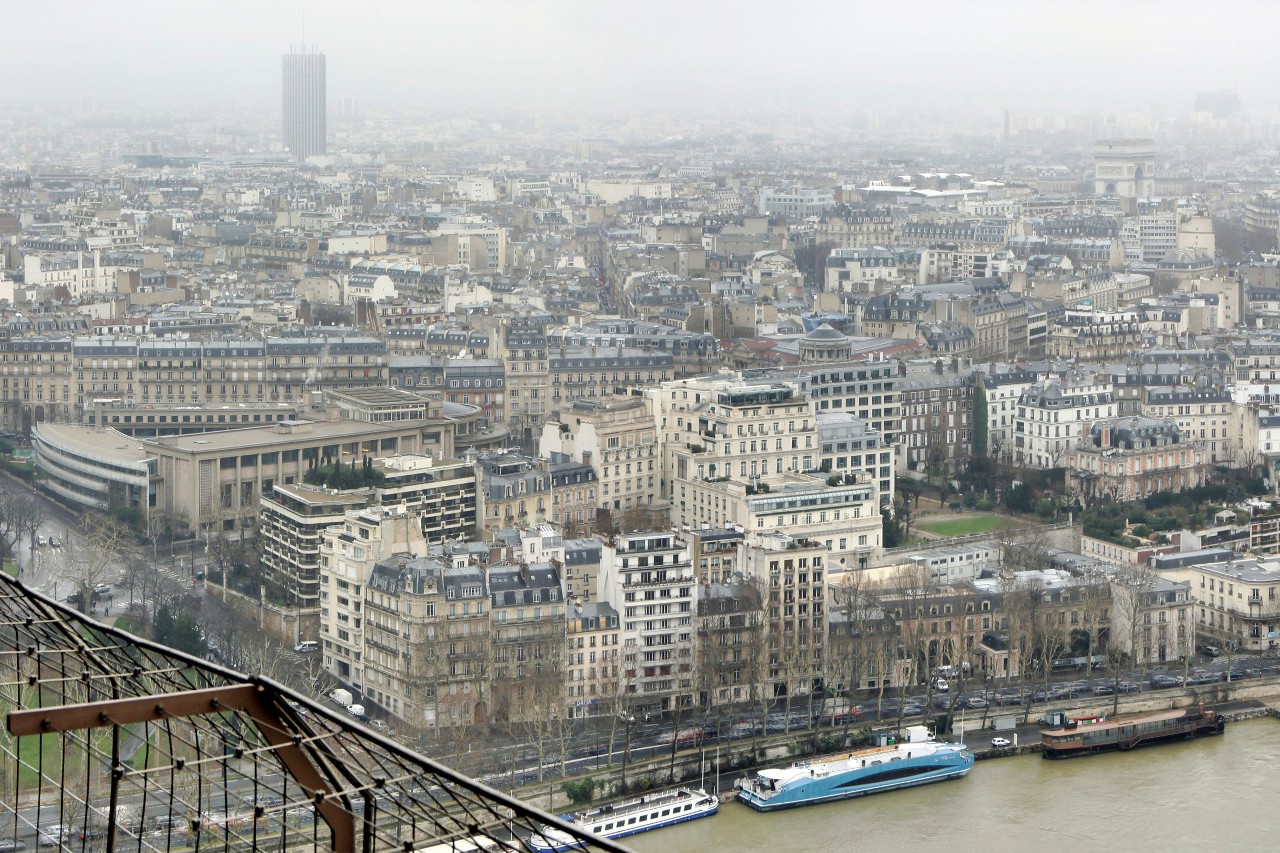 ..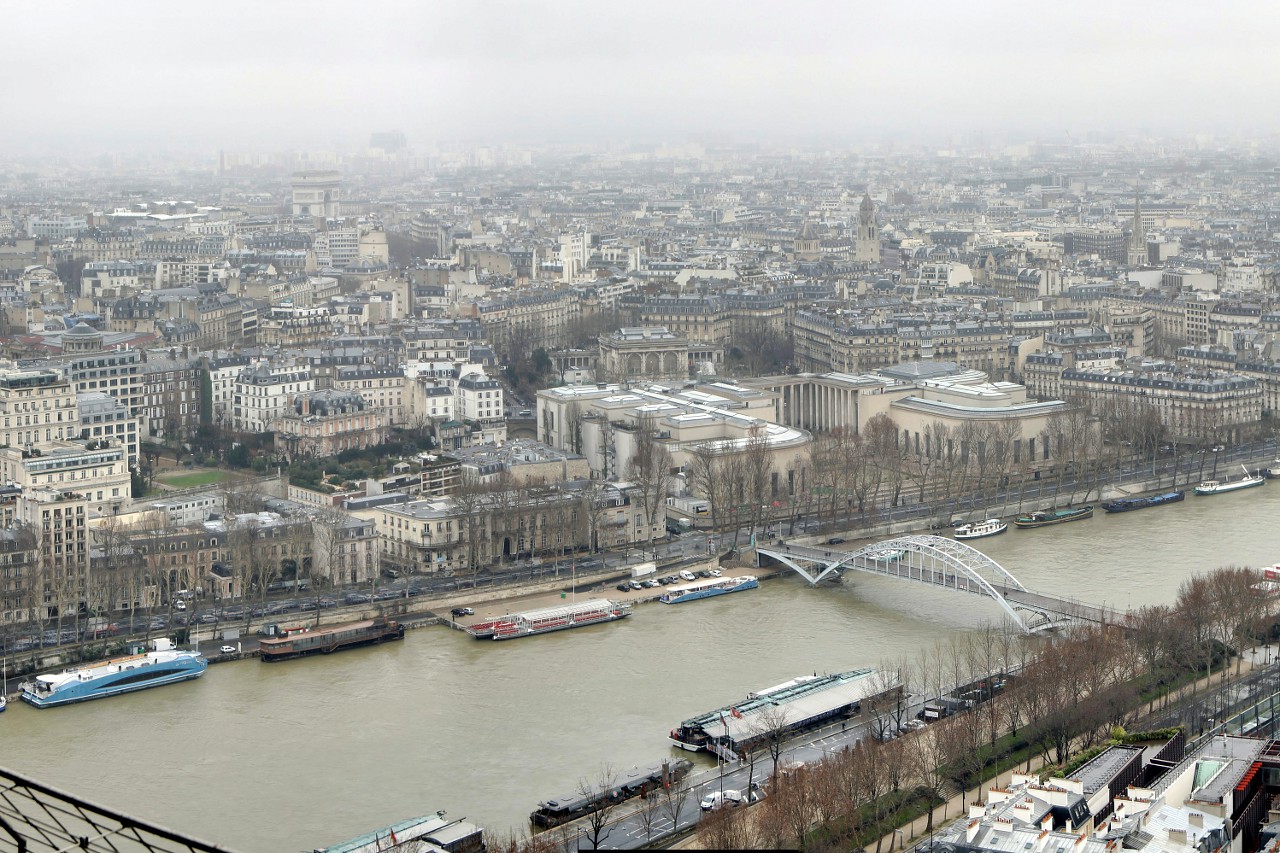 ..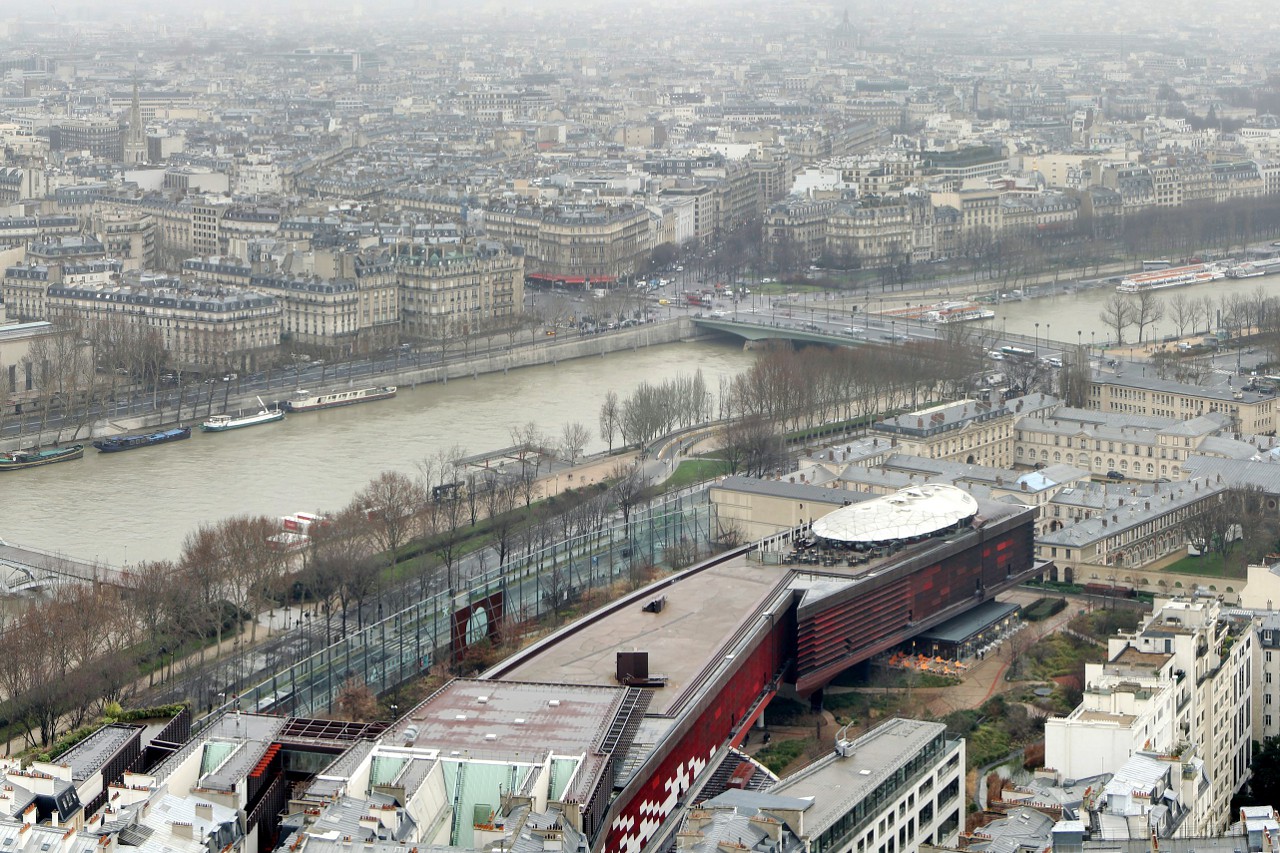 ..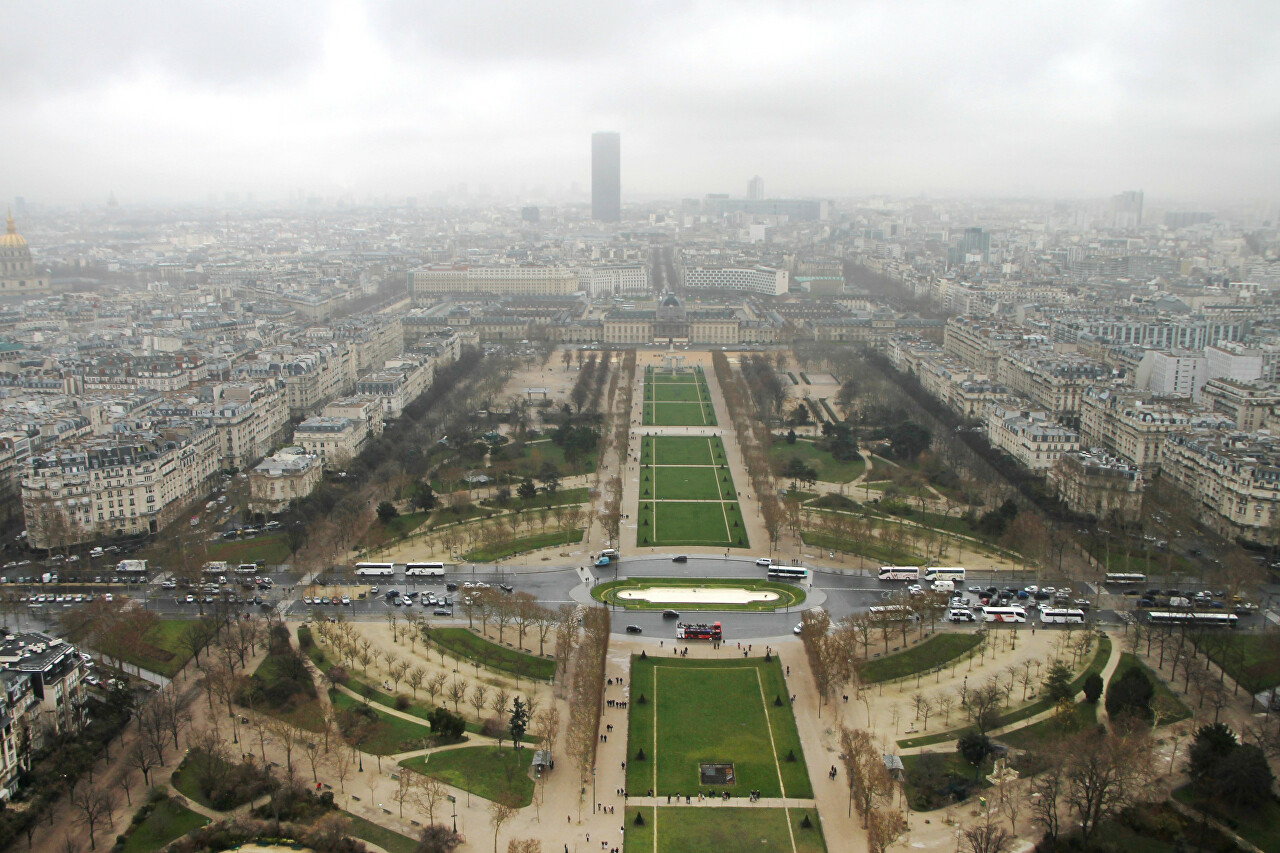 ..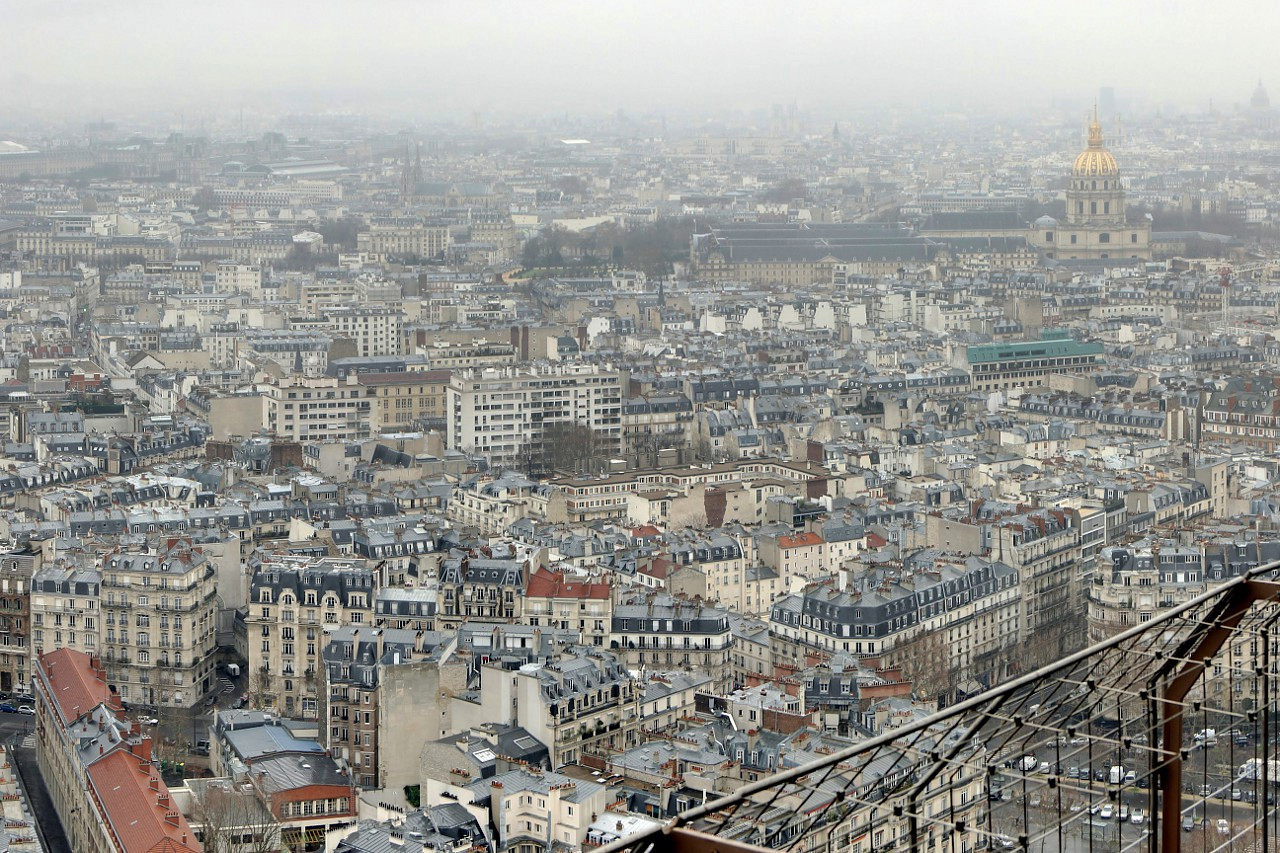 ..