Wilkman House, Helsinki
From the Institute of Psycholonia, I returned to Liisankatu Street, where I saw an absolutely amazing building at number 16.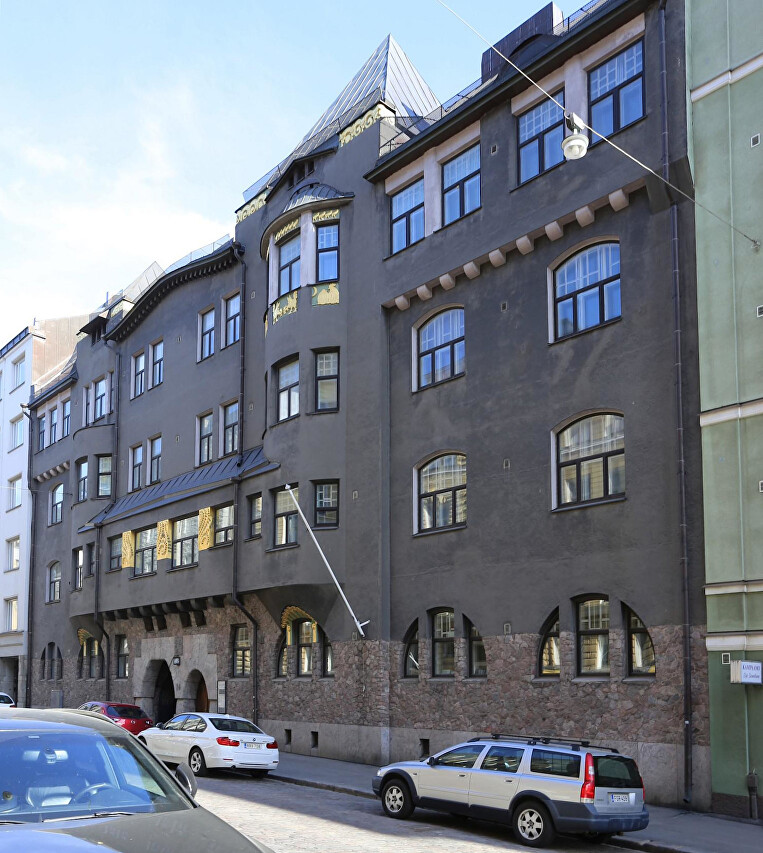 This is the Wilkmanin talo, built in 1904 by the architect Vilho Penttilä.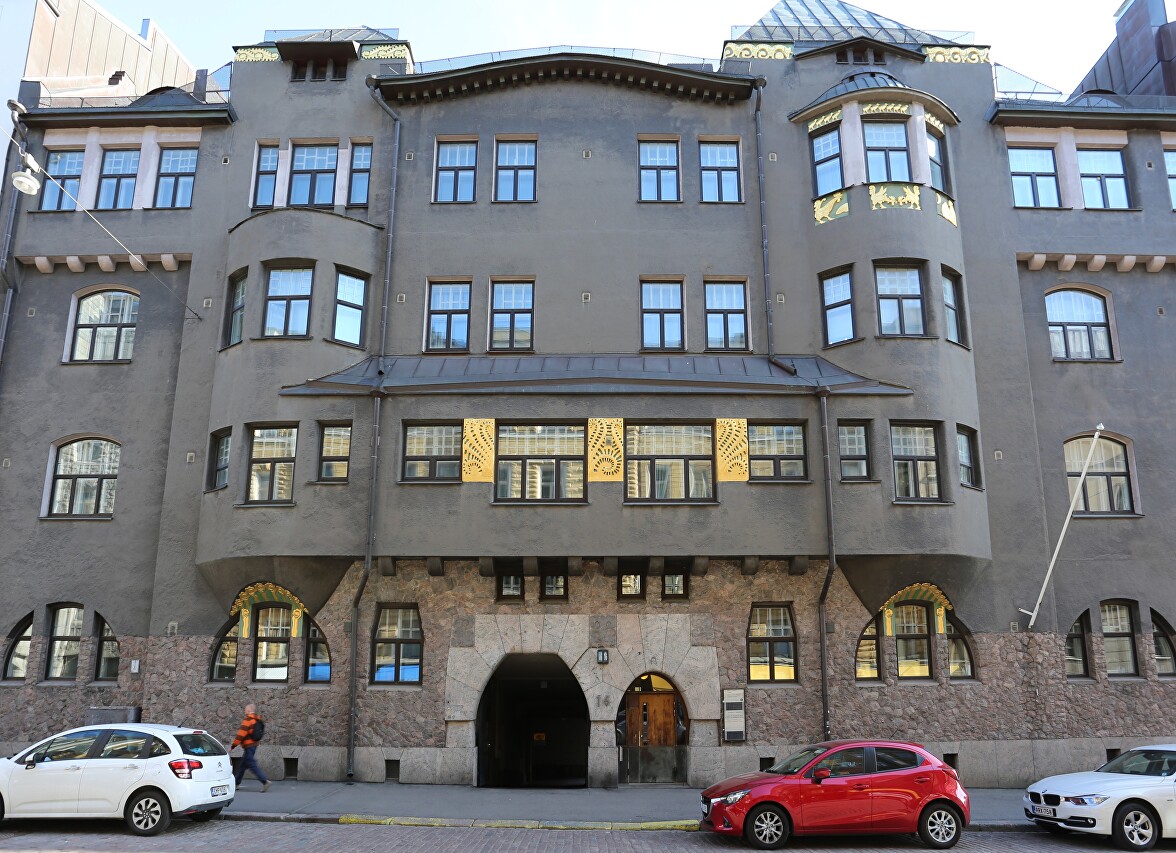 The architectural style of the building can not be determined unambiguously: the building resembles a castle, the lower floor is lined with natural stone, these are features of National Romanticism, or Northern Art Nouveau, popular in the early twentieth century in Scandinavia and the Baltic States.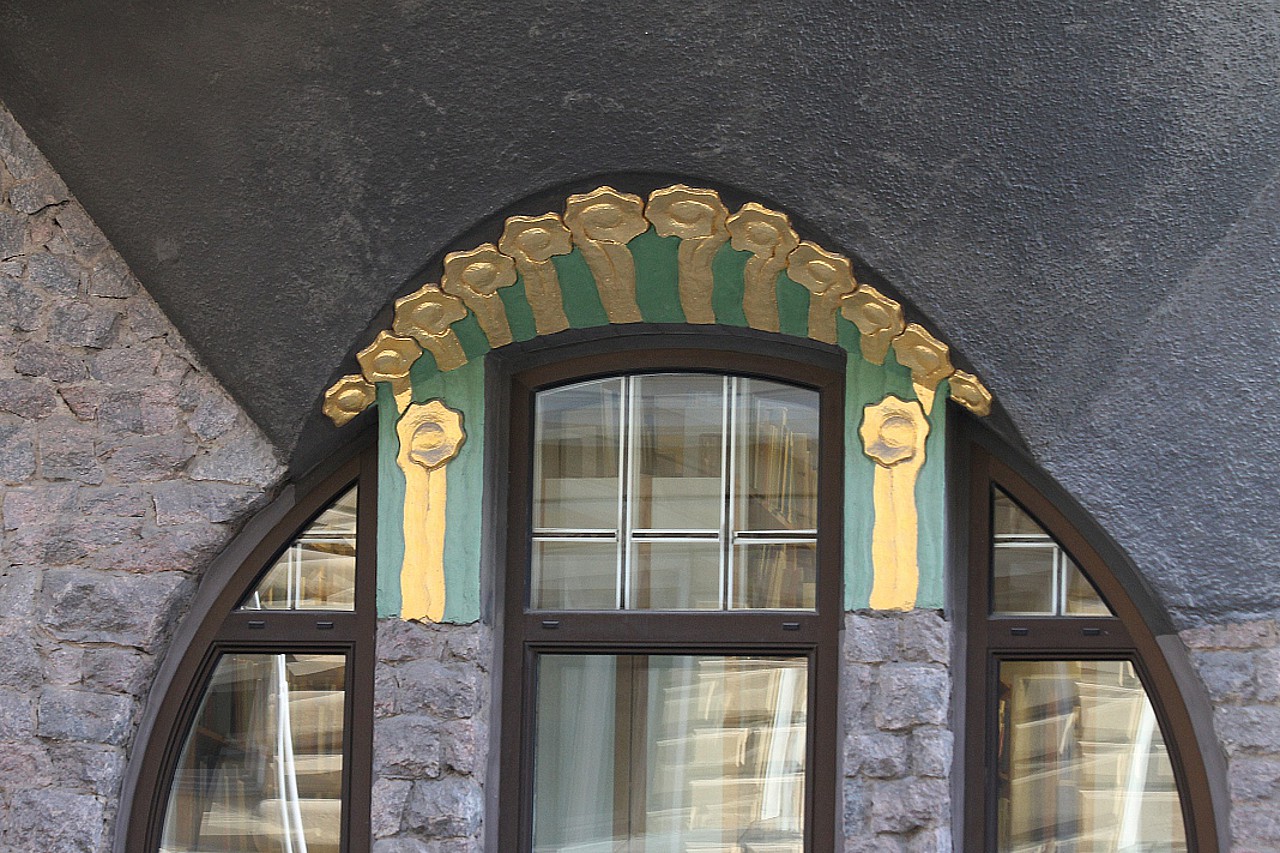 However, the gray walls are contrasted with bright gilded bas-reliefs typical of the Art Deco style, which at that time had not yet emerged.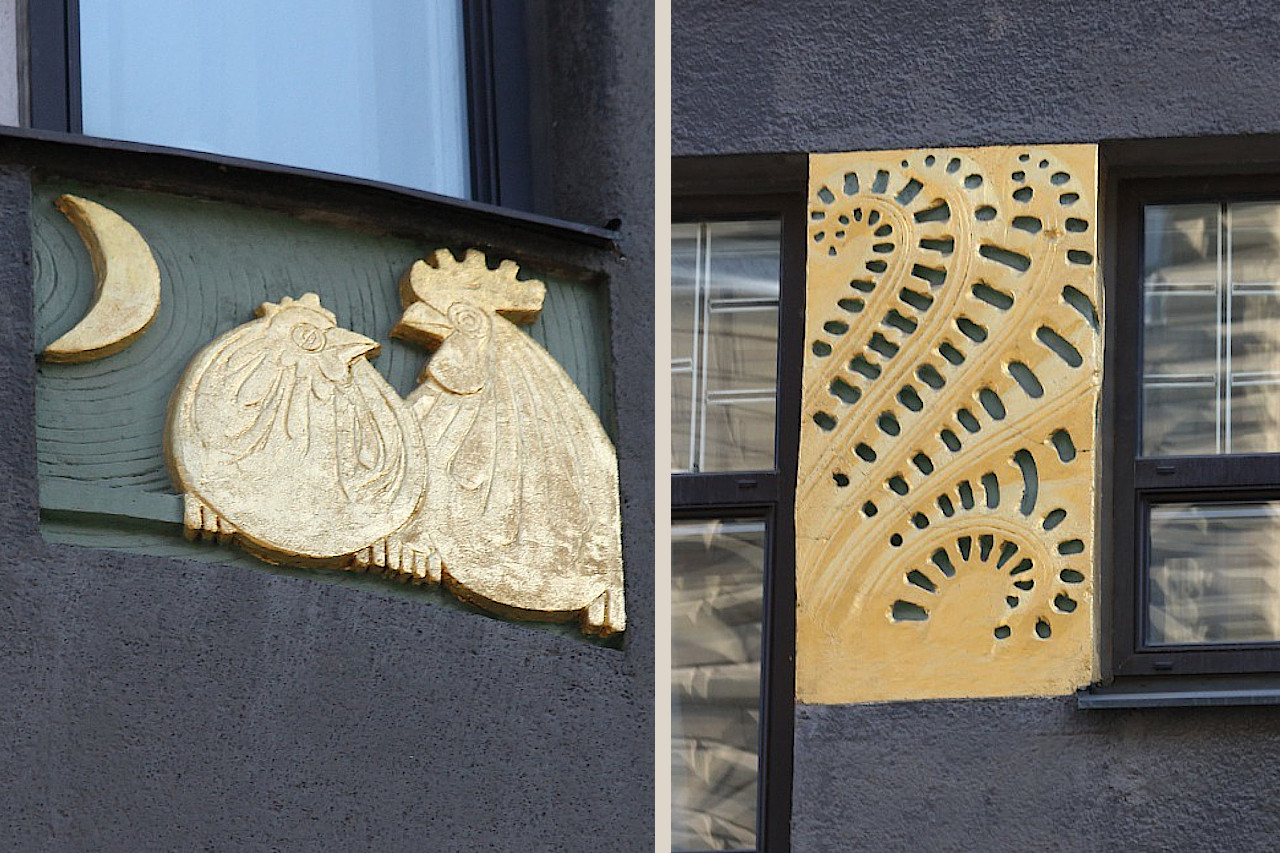 Some of the decorations depict vegetation as it should be in the Art Nouveau style.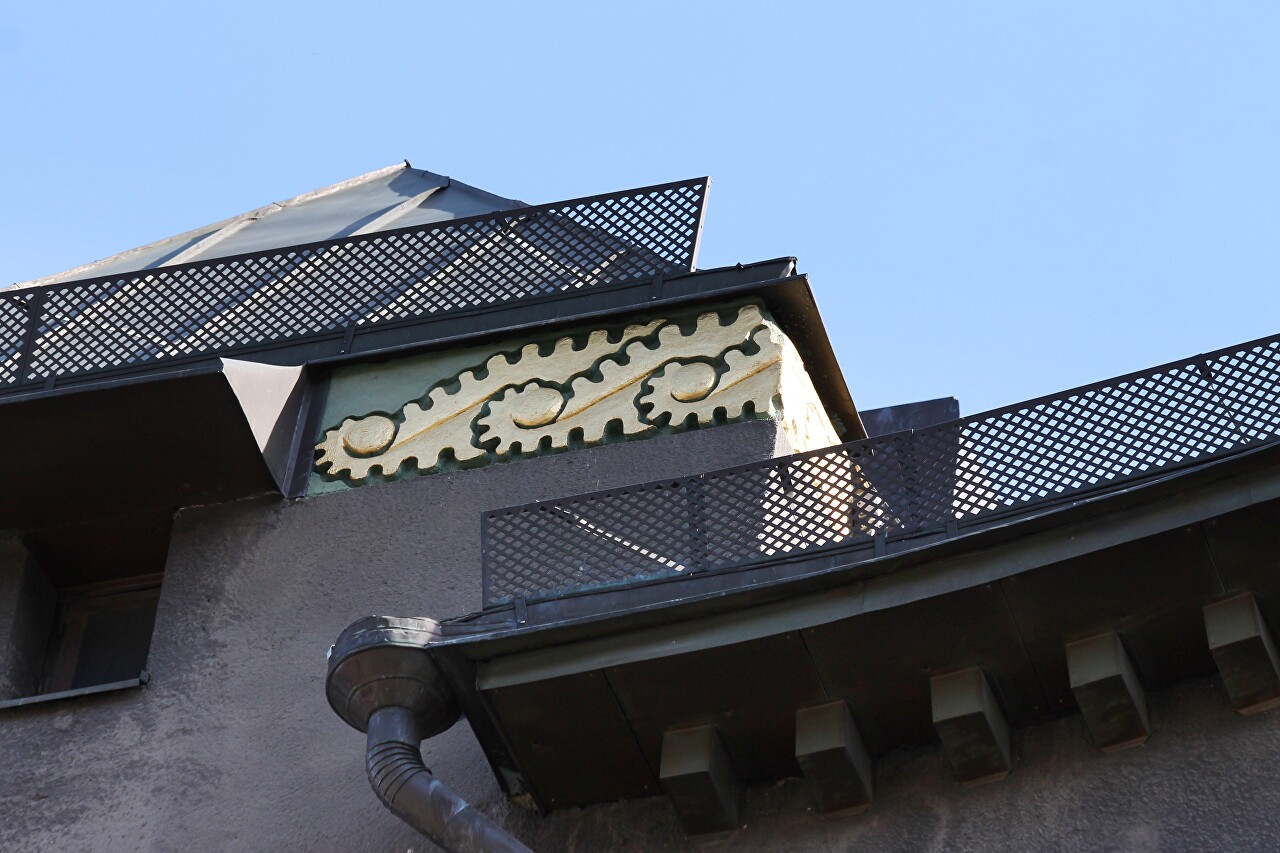 However, the upper part of the bay window on the right wing is decorated with shallow niches with bas-reliefs depicting roosters, so the building has an unofficial name "House with roosters".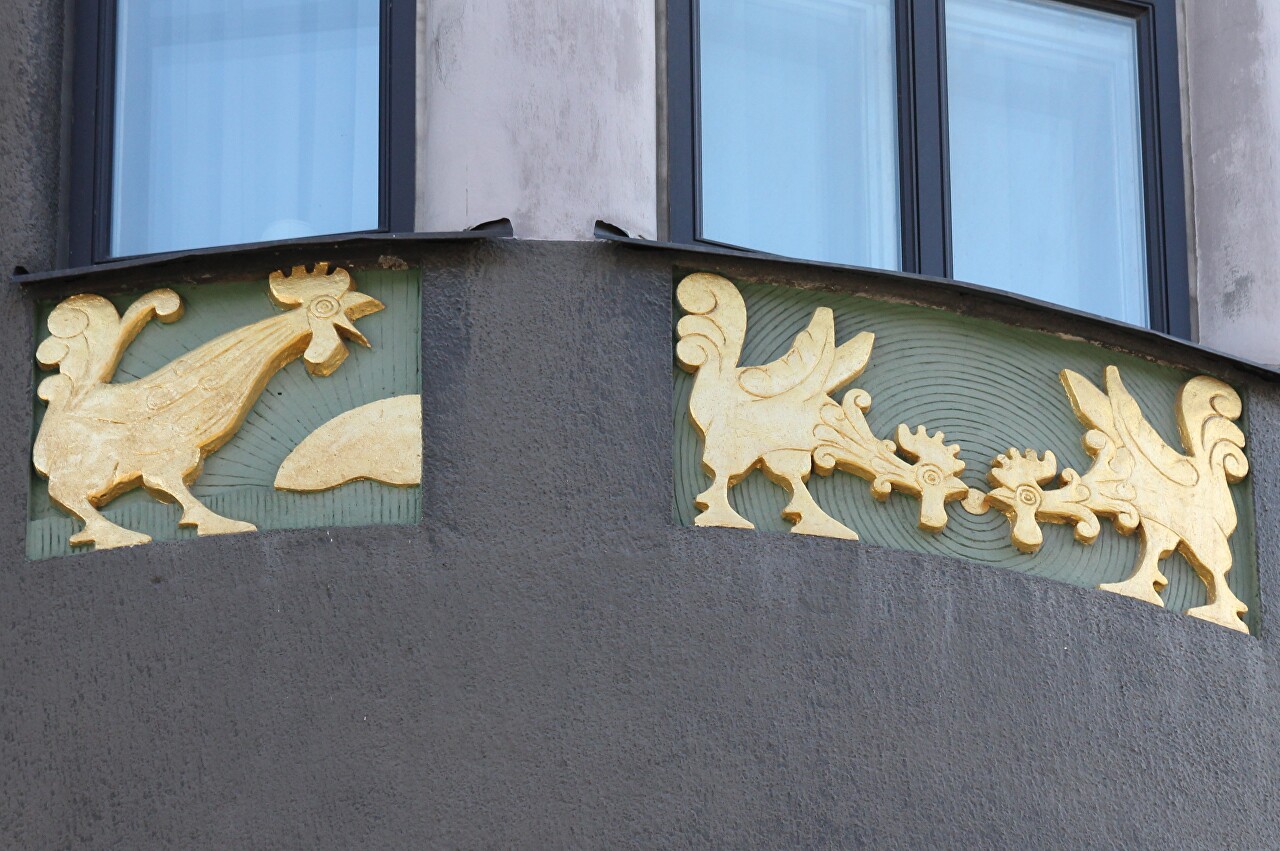 Above the window, we can see the tsiplats walking one by one.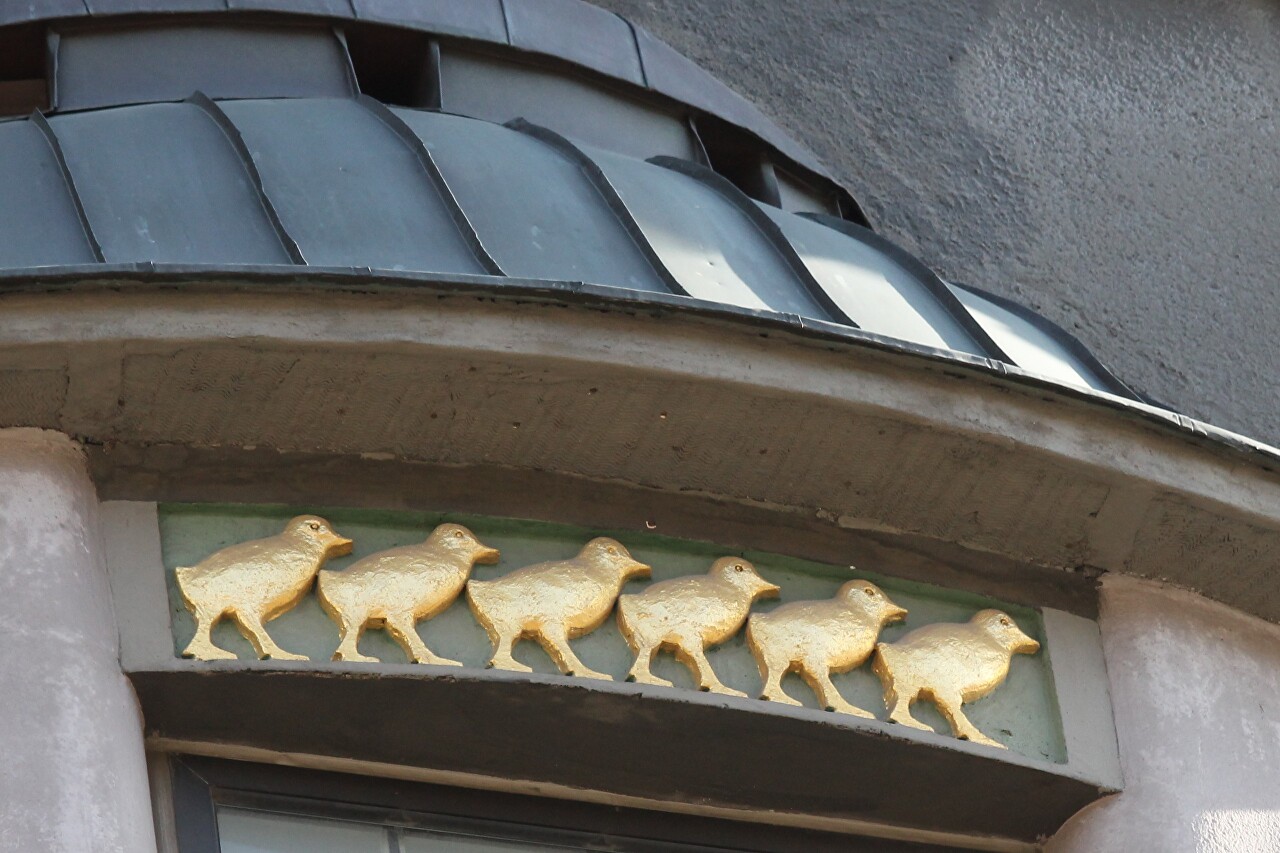 In addition to poultry, you can also see an ornament of cats located under the eaves of the roof of the right wing of the building.