Karelian House, Helsinki
The next house on Liisankatu, number 17, was built in 1911 by Professor of Architecture Onni Tarjanne. The construction was initiated by the student community Karjalainen Osakunta from the University of Helsinki. This community brings together Finnish-speaking students from North Karelia. Therefore, the building was named Karjalaisten talo (house of Karelians). For the construction and operation of the house, a joint-stock company was created, which planned to make a profit by renting out part of the premises. However, the financial affairs of the society did not go well, and in 1916 the house was sold at auction to Solmu, and the organization moved to a new Student House. In the late seventies, Karjalainen Osakunta partnered with two other communities. nevertheless, they bought out part of the premises on the upper floors of the building.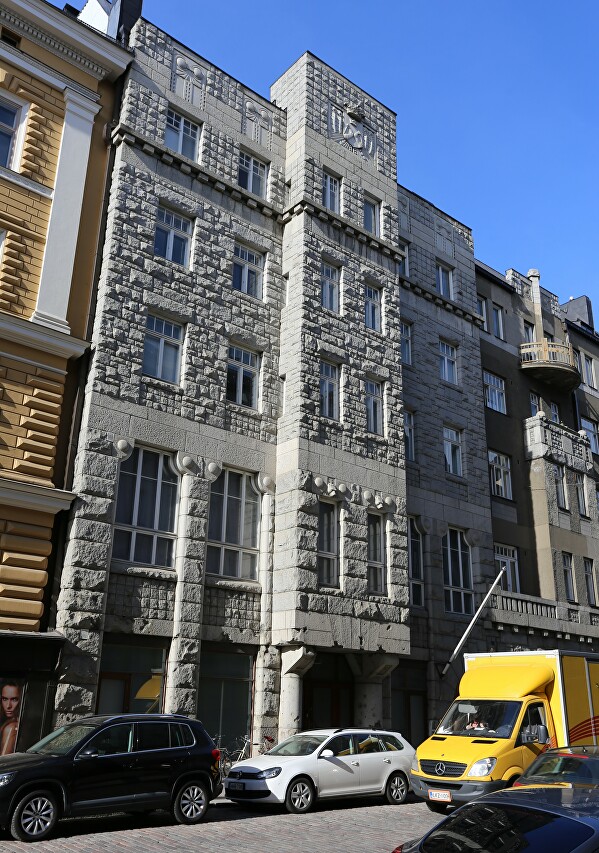 The facade of the building consists of two completely different parts: the right one is lined with white stone, and the left one is plastered and painted in gray-green color. It seems that these are two different houses, only the design of the balconies and gables suggests that this is one structure. Now it is impossible to determine whether this design corresponds to the architect's plan or the result of a lack of funds.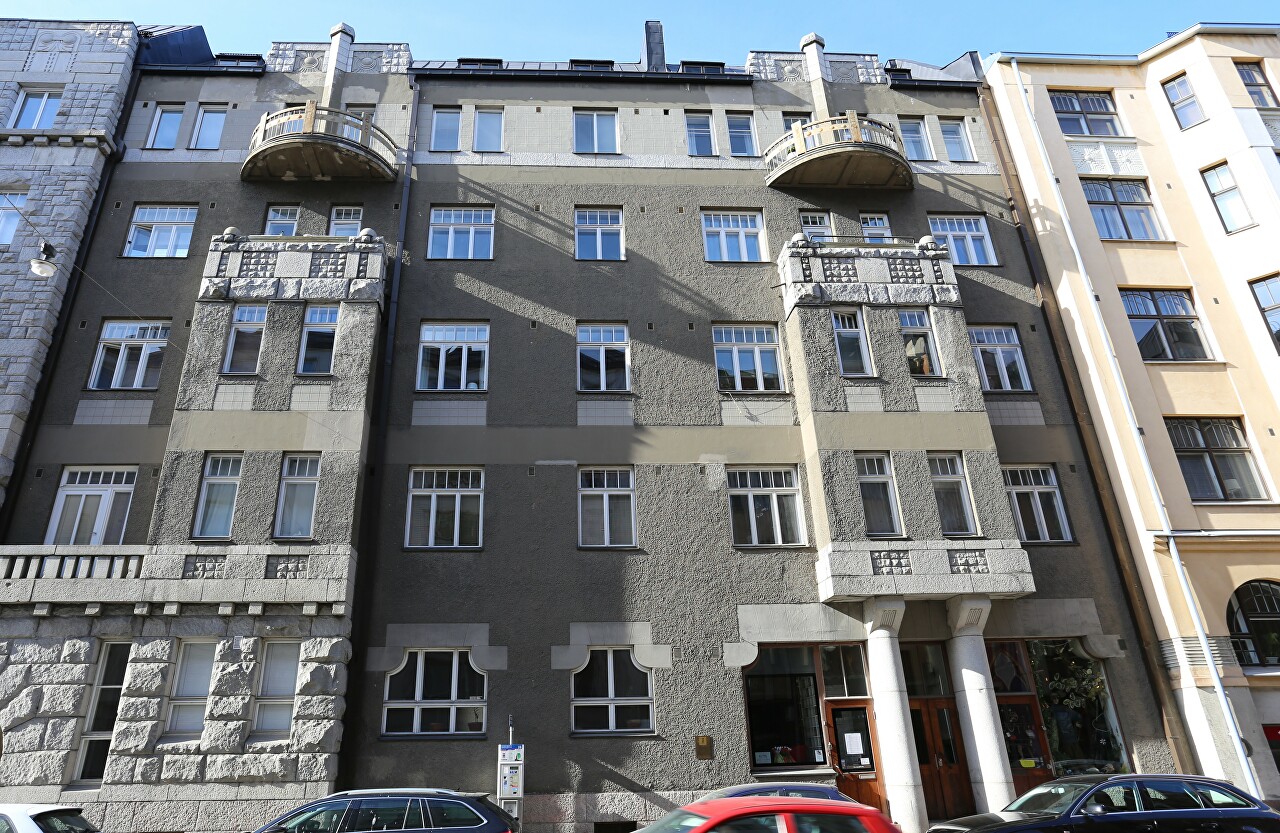 The bas-relief on the left pediment depicts the coat of arms of North Karelia (Pohjois-Karjala), a picturesque area in eastern Finland with more than 2,200 lakes.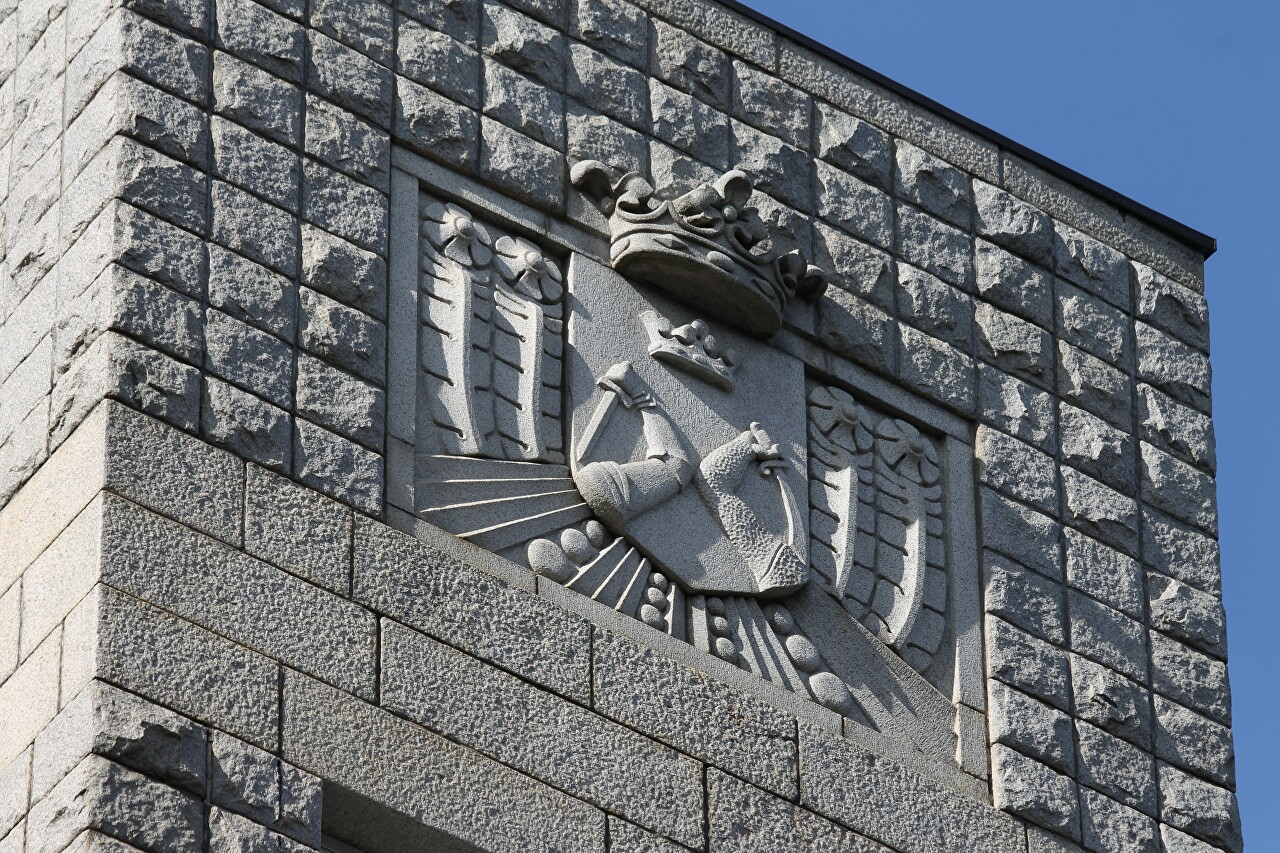 The architectural style of the house belongs to the northern Art Nouveau, called National Romanticism. One of its distinctive features is the finishing of the facades with natural stone.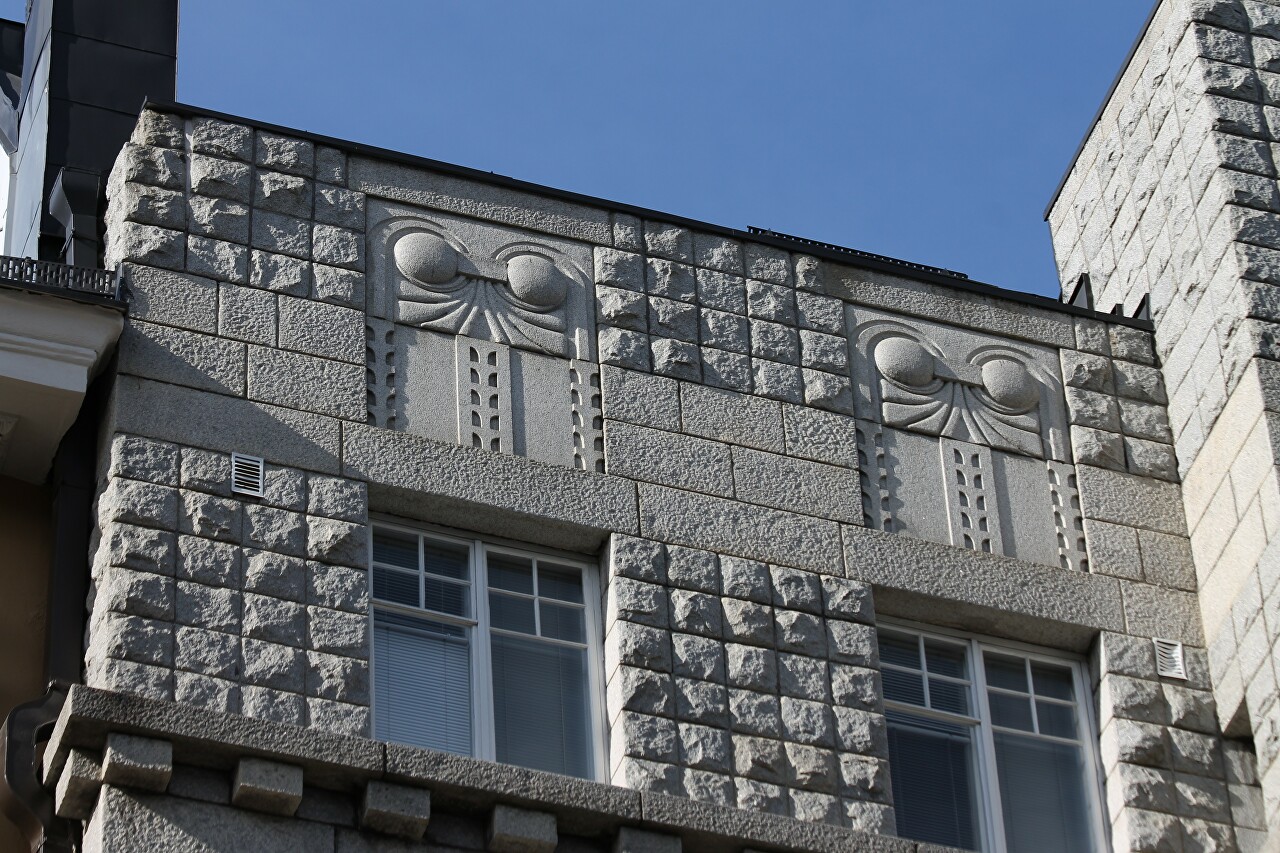 The decor is very modest, it is limited only to bas-reliefs on the pediments, and shaped window openings of the two lower floors. Balcony railings are more reminiscent of the Art Deco style, which, however, was still in its infancy.