Royal Gate, Suomenlinna
In the eastern part of the island of Kustaanmiekka is the Royal Pier. The name is simply explained: in 1750, the Swedish king disembarked from the ship here, visiting the fortress under construction on an inspection trip.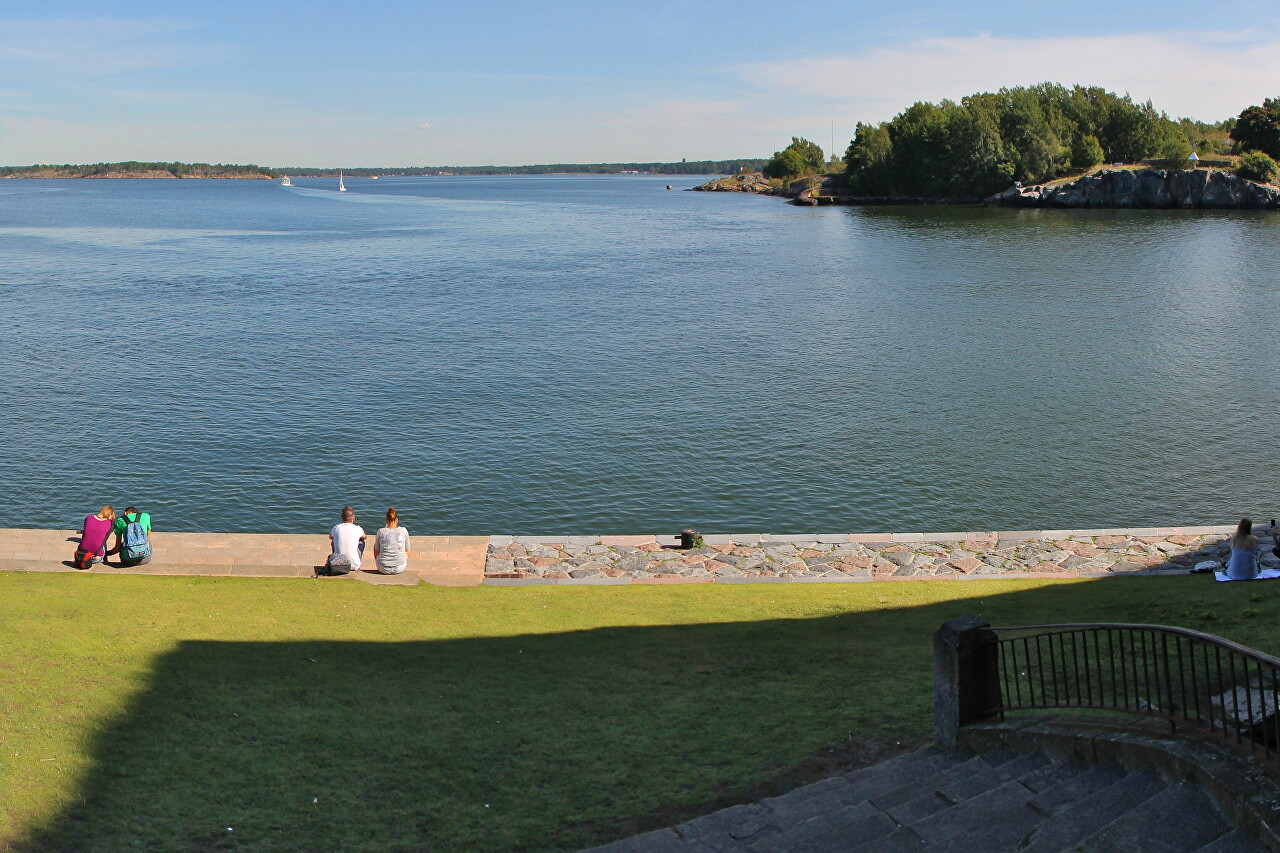 In 1753-1754, the main entrance to the fortress was built on this site, called the Royal Gate (Kuninkaanportti). The gate was badly damaged during the bombardment of the fortress by the Anglo-French fleet in 1855 and for a long time was a ruin. In the process of restoration in 1998, the gate was restored to its original appearance.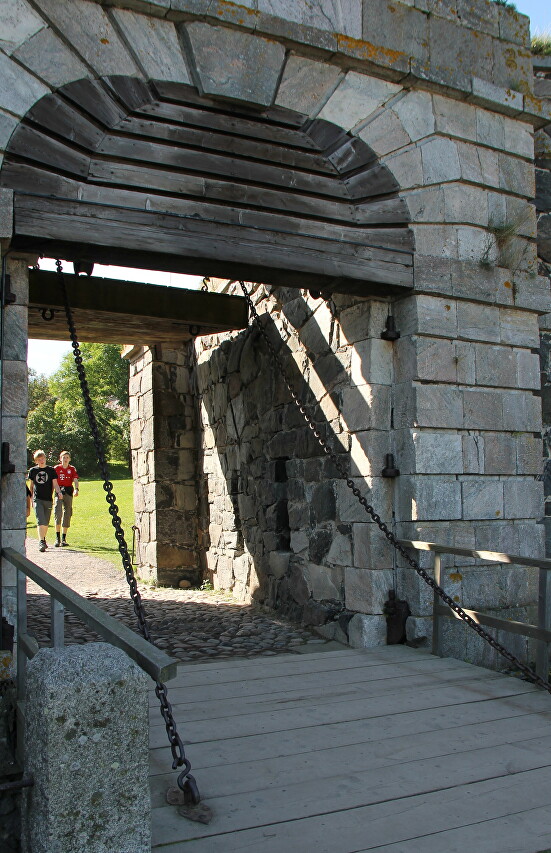 A drawbridge mechanism is installed under the arch of the gate. Its design is quite original: the effort to lift the bridge is created by a massive wooden counterweight plate, put together from several layers of planks. When the bridge is raised, it closes the gate, and the counterweight takes a horizontal position, closing the passage through the gate from the inside of the bastion. It is hardly possible to knock out such a barrier with a battering ram, since the plate rests with the edges against the ledges of the stone walls.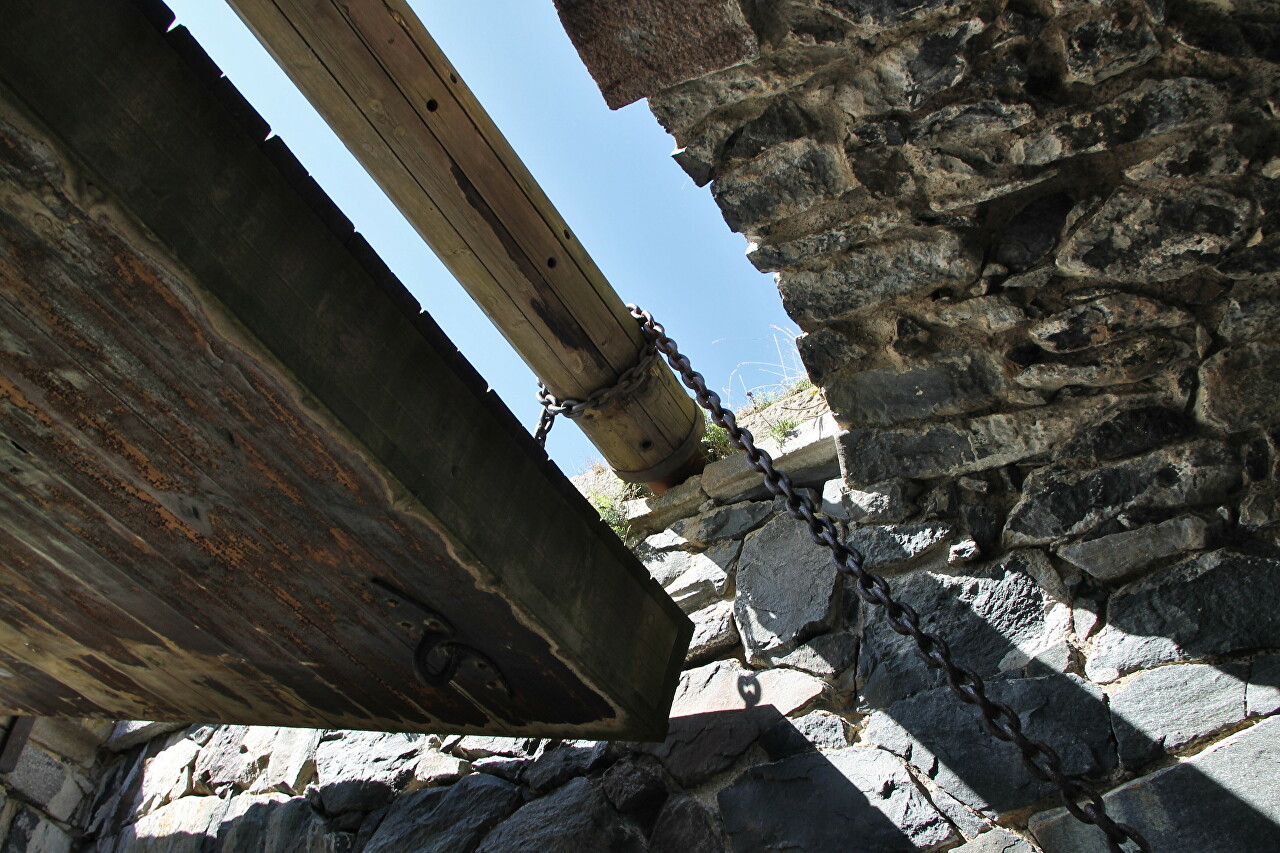 A wide staircase with granite slabs descends to the pier. Here you can sit in the shade of the gate and watch the Kustaanmiekka Strait, where sea ferries go to the piers of Katayanokka Island.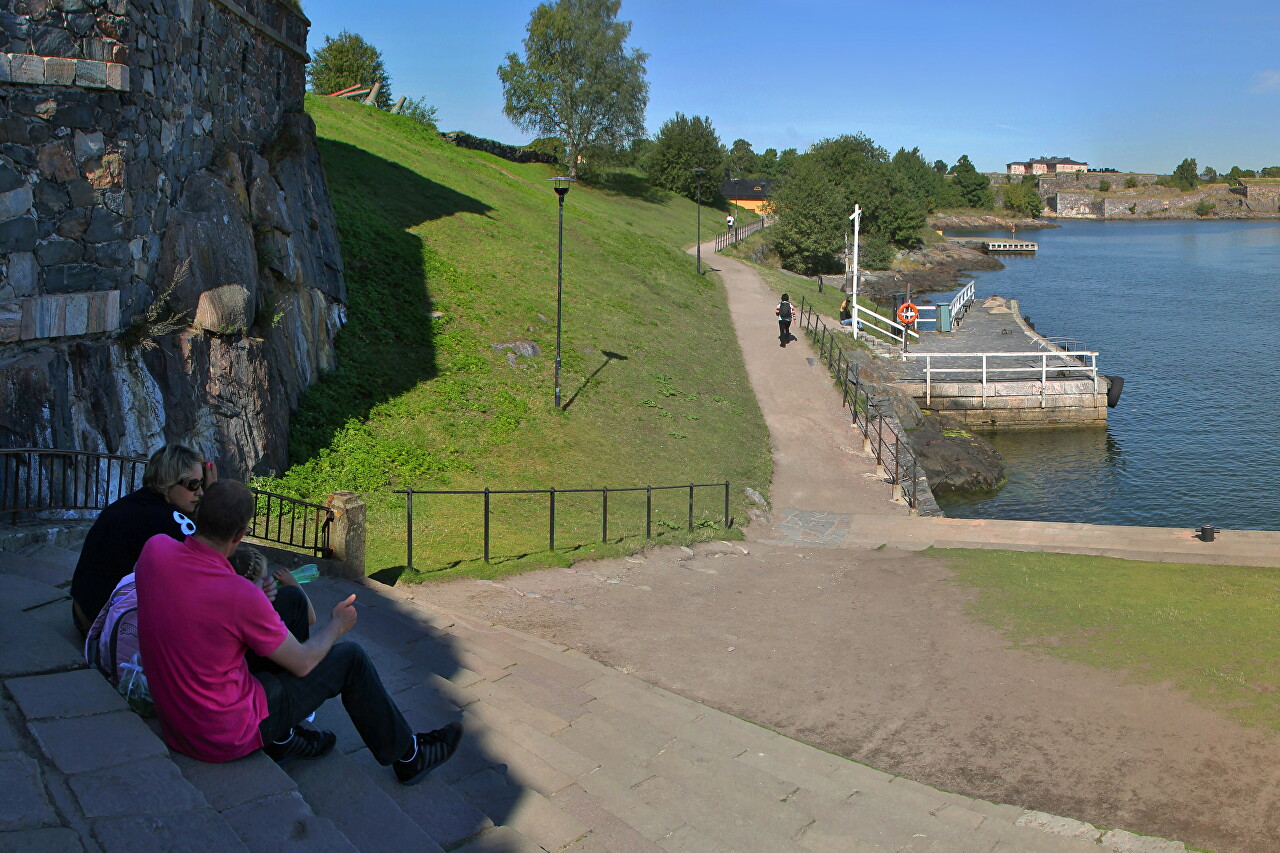 The strait separates the island of Kustaanmiekka from the island of Vallisaari. In Swedish times, the strait was called Gustavs-svärd (Sword of Gustav), because it is only 81 meters wide. The passage of a huge ferry through this narrowness is very impressive, but today I had to settle for watching a small sailing yacht.