Kustaanmiekka West Battery Number 1 , Suomenlinna
Just behind Suomenlinnan uimaranta beach, a wooden staircase leads to the rampart of Artillery Battery No. 1. This is one of the four fortifications that protected the western coast of the island of Kustaanmiekka and were collectively called the Tsar Battery.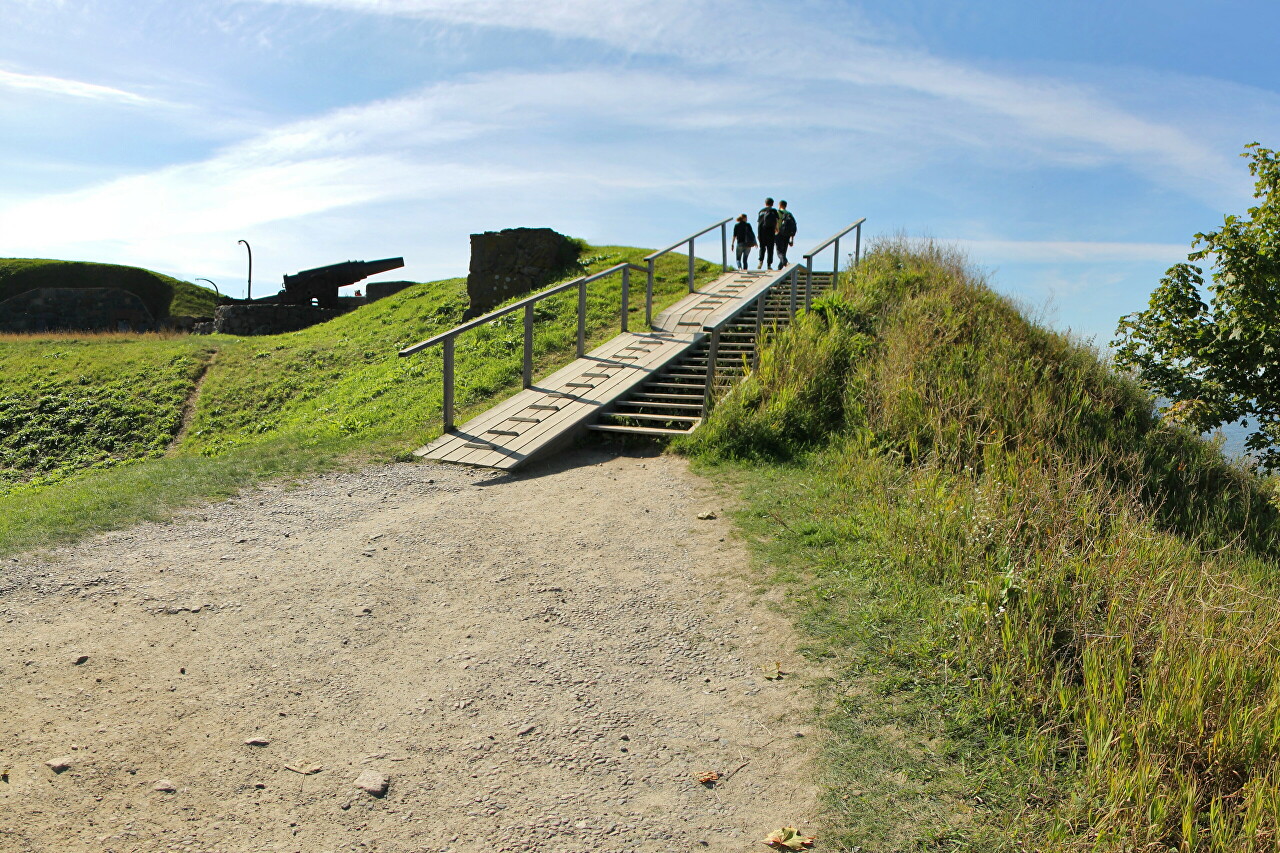 Construction of the battery began in 1855, initially the positions were niches reinforced with boards in a sandstone rampart. In 1863, stone parapets were built. In 1872, nine-inch rifled guns were installed in the positions. By the beginning of the twentieth century, they were obsolete and during the First World War caponiers were rebuilt for six-inch naval guns.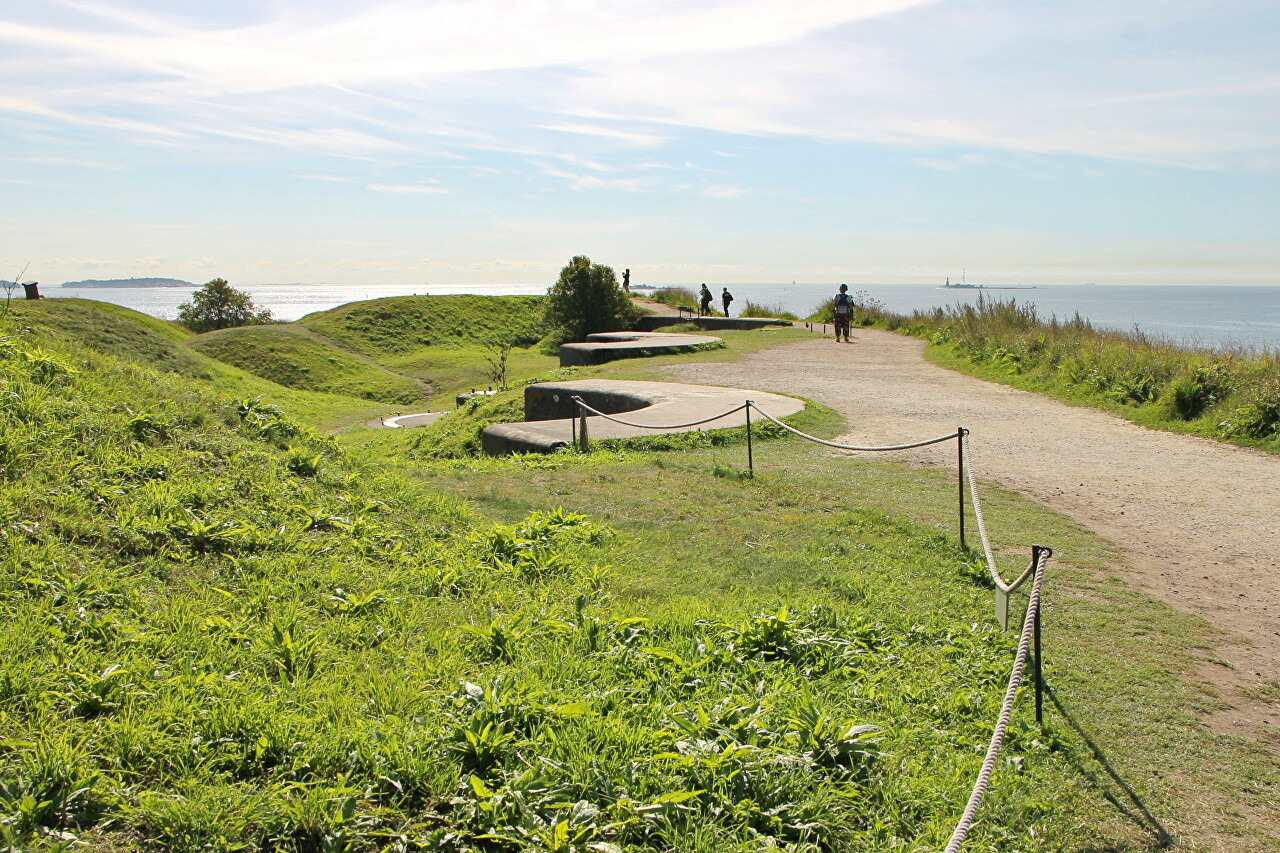 In 1863, a powder magazine was built between two pairs of firing positions, it was a wooden canopy covered with a thick layer of soil.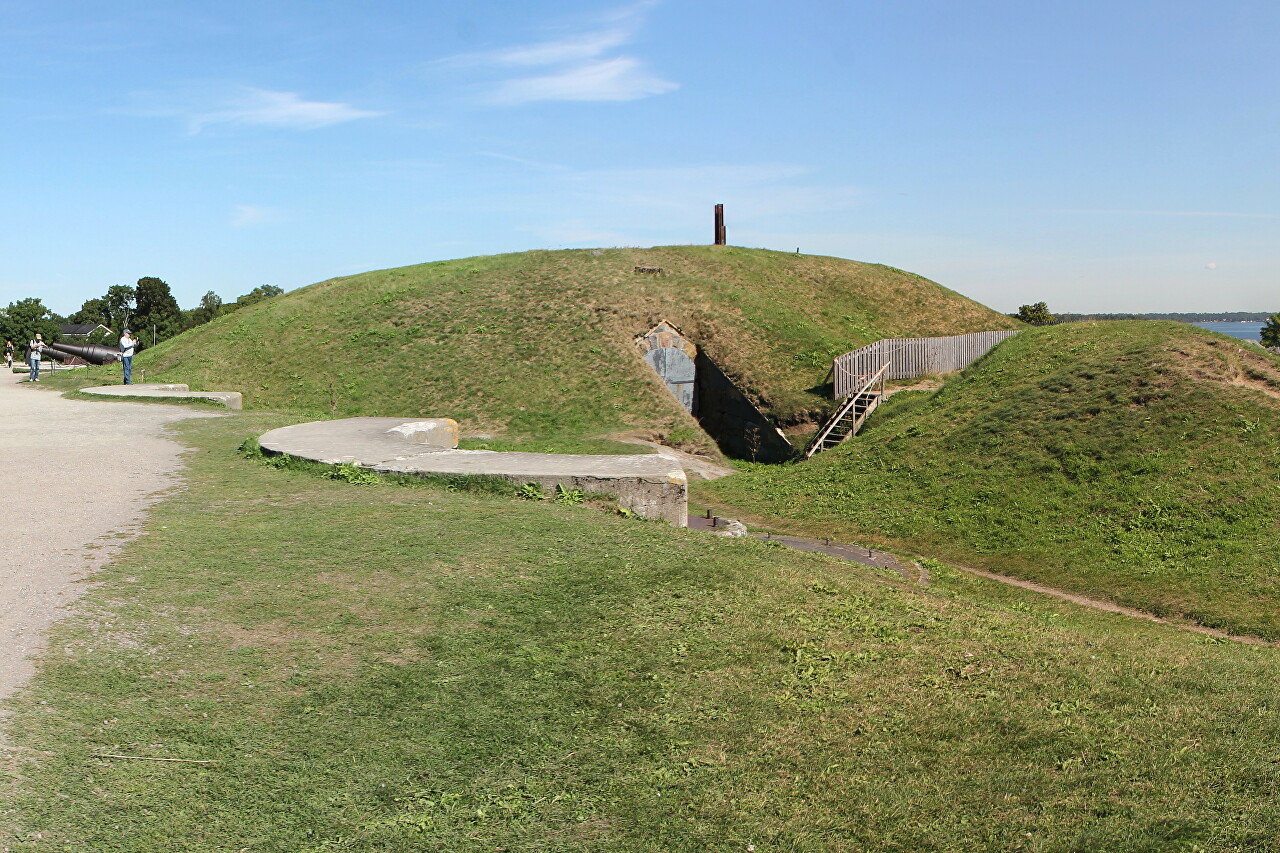 In the eighties of the nineteenth century, two more fortified gun positions were equipped.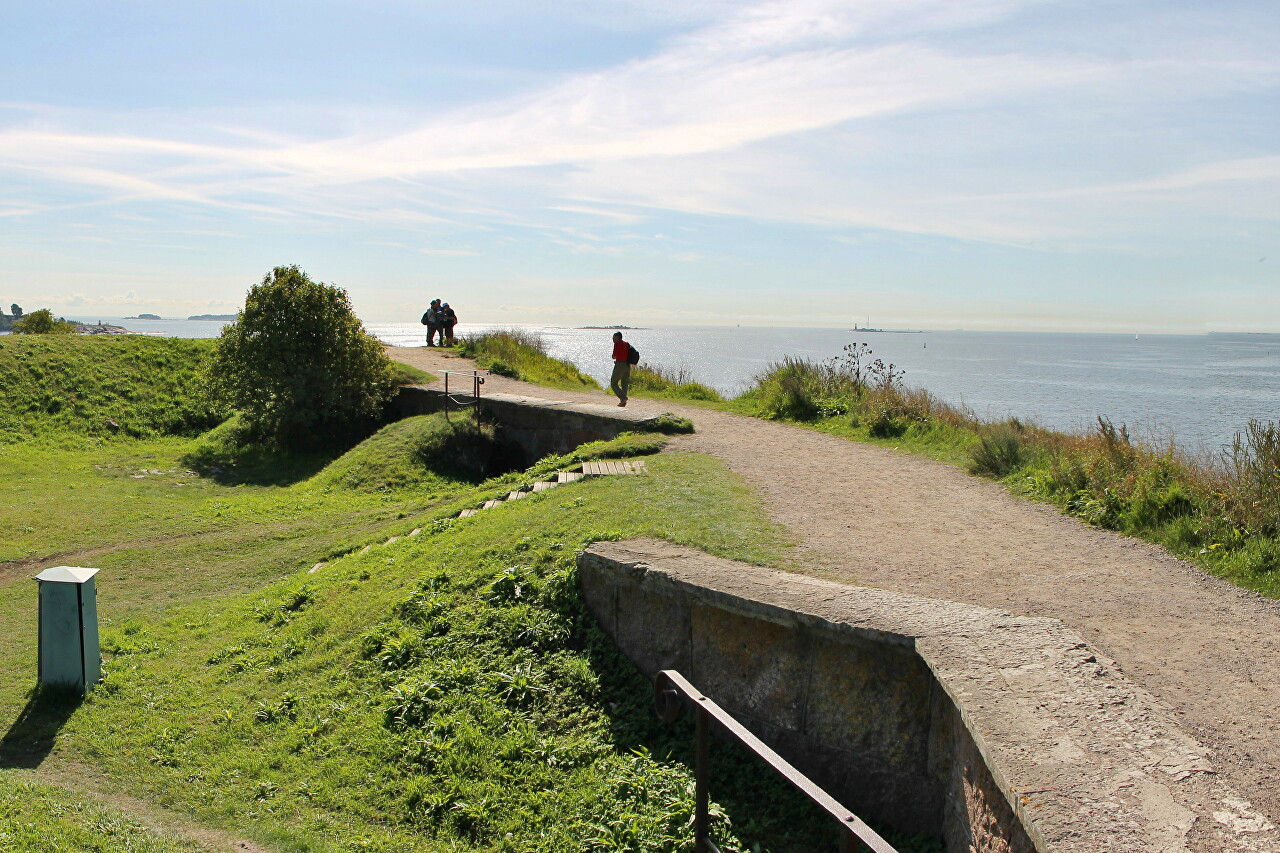 At two firing positions, you can now see 9-inch guns manufactured by Motovililikhinsky factories (Perm) in 1876, installed in caponiers from the First World War.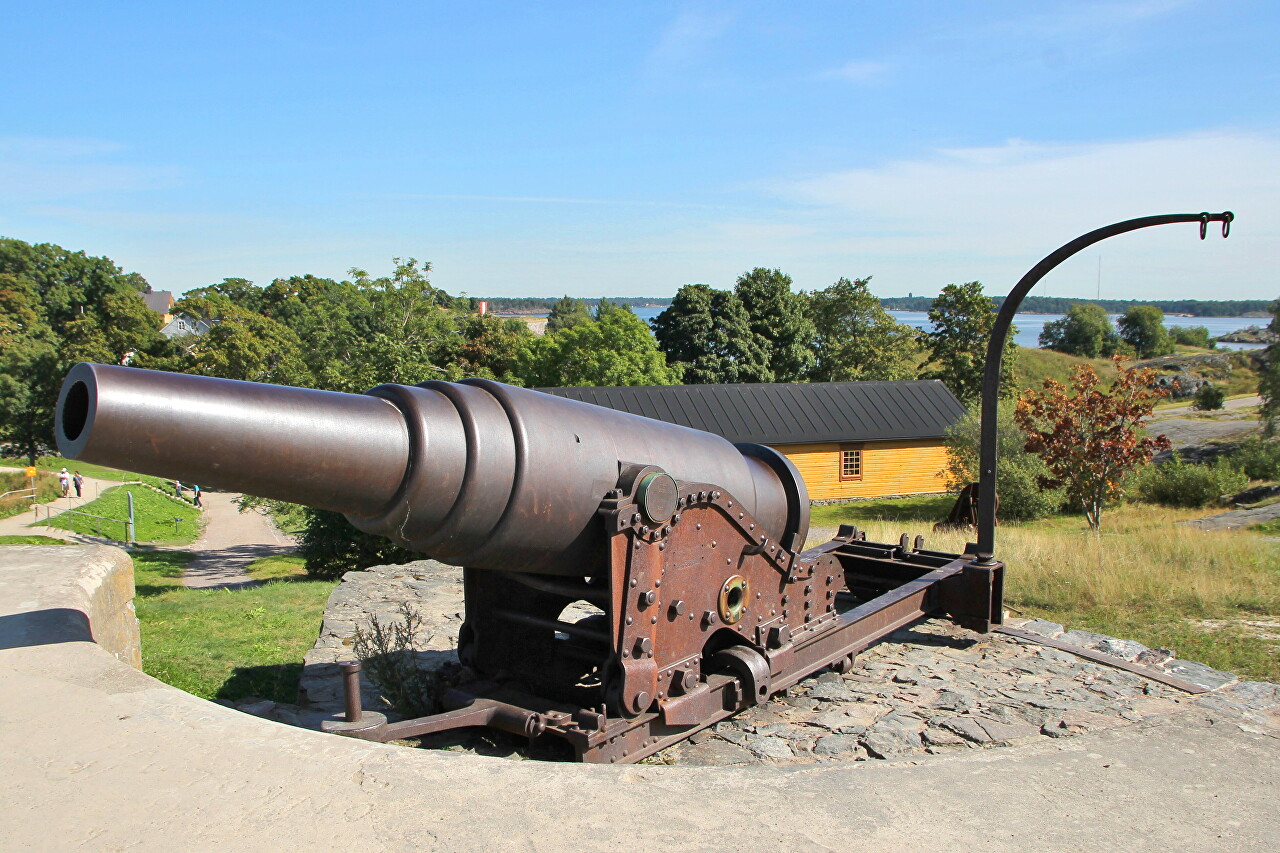 Behind the firing positions is a wooden ammunition depot built in 1883. At the ends of the building there are wide doors and ramps. In 1976, the building was restored, in 1992 the facade was painted yellow ochre, in 2004 the barn was equipped as a dining room for tourist and school groups, summer water supply and sewerage were laid, and a toilet was equipped that can be visited by vacationers from the beach. The building is not heated, so it is only open in summer.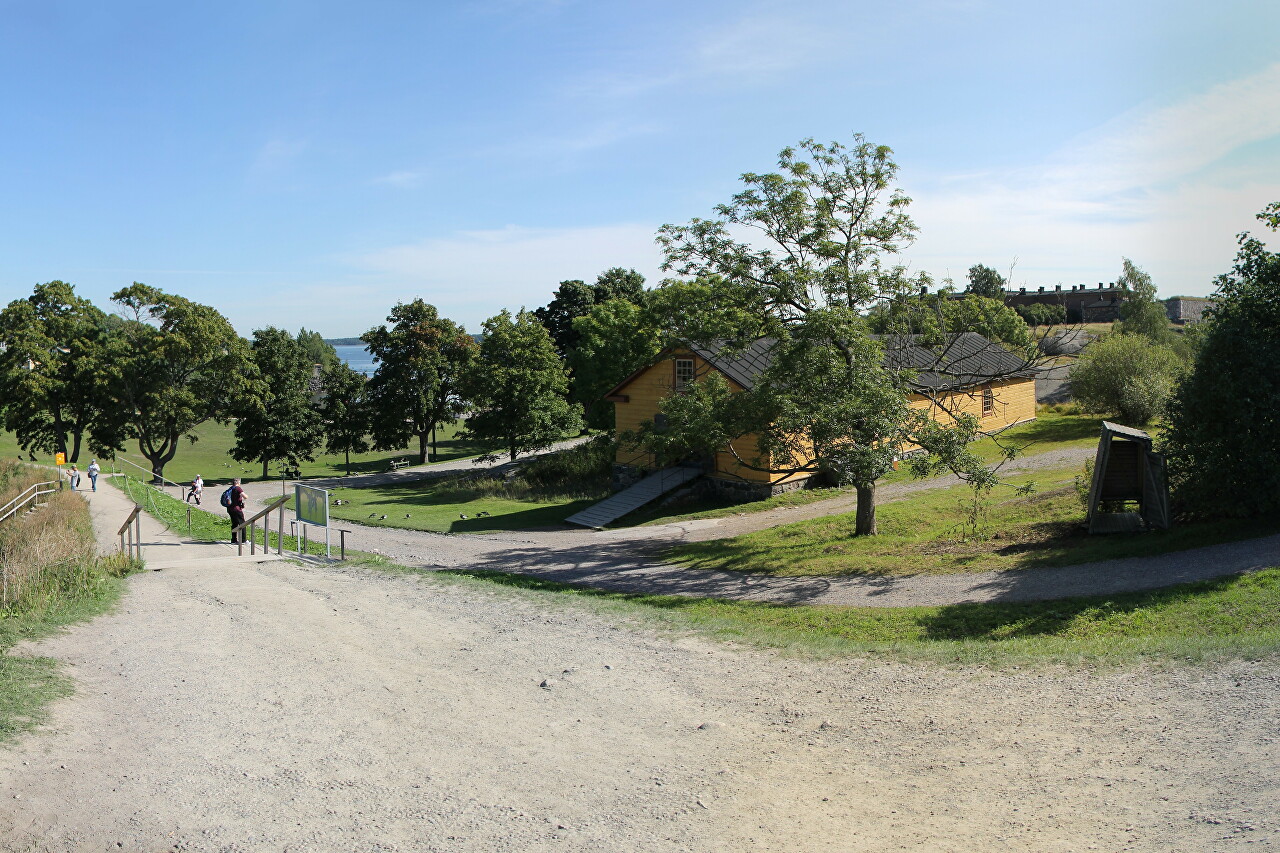 The bank in front of the battery is a rock smoothed out by the movement of the glacier. In summer, the stones warm up well and keep warm for a long time, so this place is popular with lovers of air and sun baths, as well as a great place to contemplate the sea and sunsets.