Finnish National Opera, Helsinki
At the intersection of Mannerheiminti Avenue and Helsinkatu on the shore of Teele Bay is the large white building of the Finnish National Opera House (Suomen Kansallisooppera). The debut of this theatrical genre on the territory of the Grand Duchy of Finland is considered to be the musical performance "The Barber of Seville", given in 1849, and regular opera performances began in Finland in 1873, when the opera department was created at the National Theater. The troupe did not last long, until 1879, when it was dissolved due to financial difficulties. However, during this period, the following tasks were delivered: 26 operas, several opera scenes and one operetta, in total more than 450 performances were performed. Performances in Finnish and Swedish resumed only in 1911, and the following year the Savonlinna Opera Festival was organized. In 1914, the branch of the National Theater became an independent joint-stock company and received the name of the Finnish Opera. After gaining independence, the Finnish Opera finally found a permanent venue - the building of the Russian garrison Theater (Alexandrovsky Theater) was transferred to it. The work was not interrupted during the Second World War, although most of the male staff was at the front, the performances continued even after the building was hit by an aerial bomb.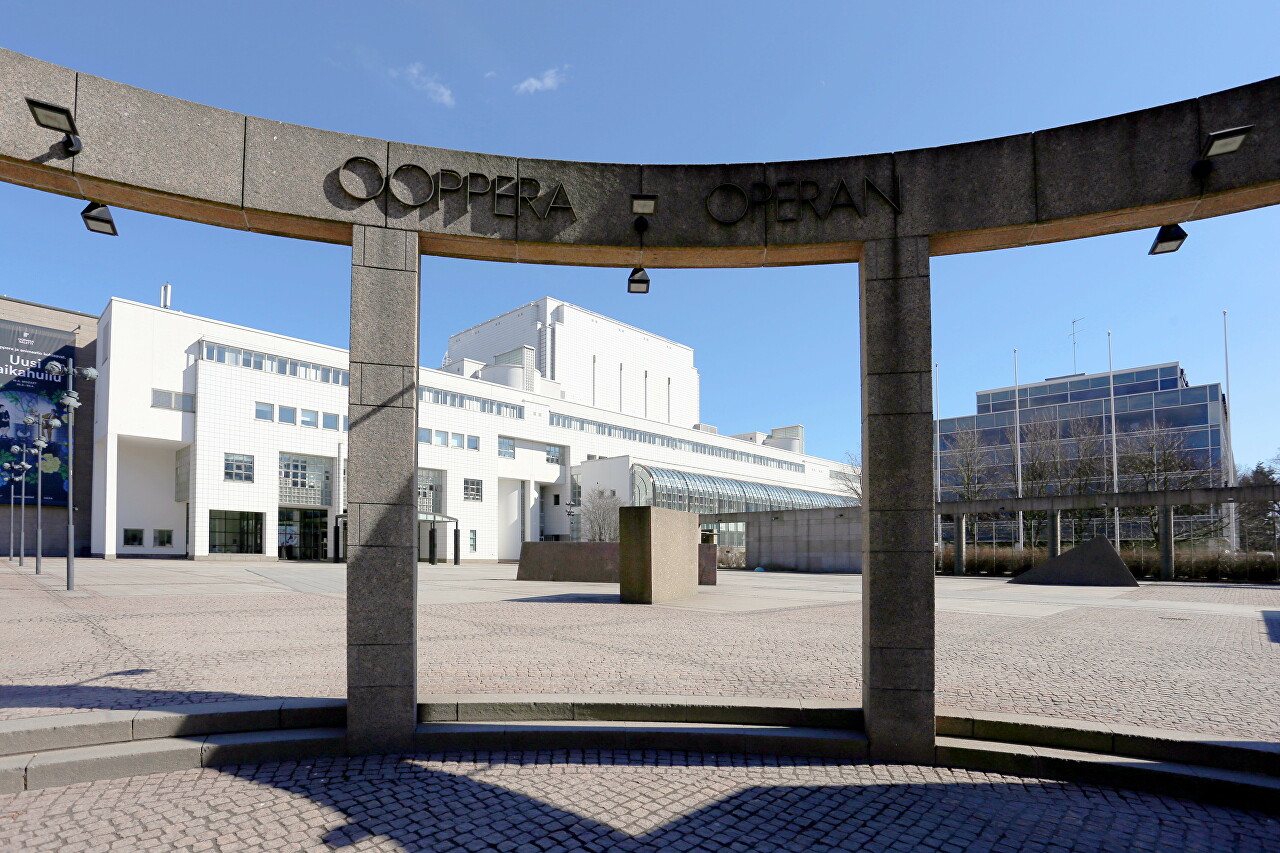 In the seventies, the theater's director Alphonse Almi applied to the city council with a proposal to build a new building, but he had to achieve this for more than a decade. Construction began in 1987 on the site of an old sugar factory in Teele, but was delayed for six years. The grand opening took place on November 30, 1983. Unfortunately, the initiator of the construction did not live to see this moment, he died in 1991.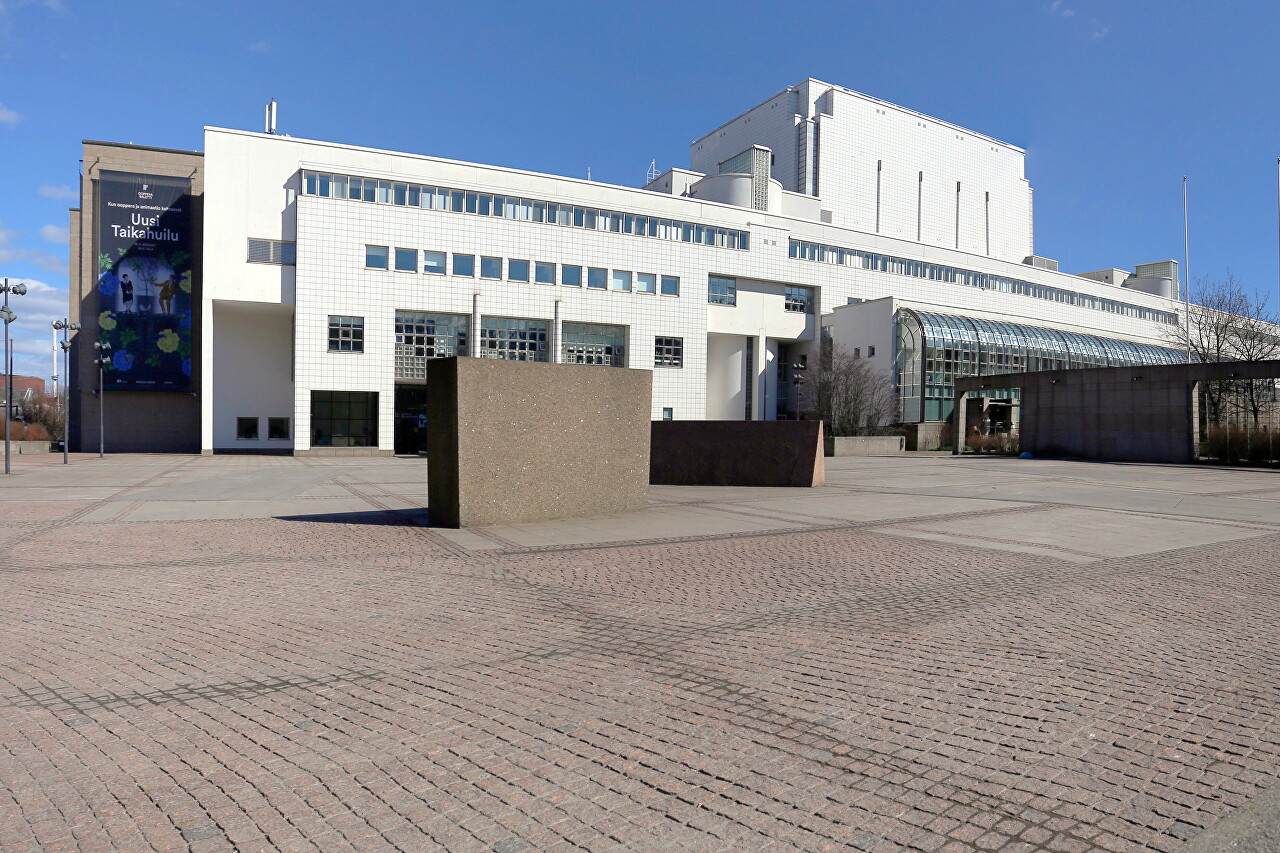 The building was designed by architects Eero Hyvämäki, Jukka Karhunen and Risto Parkkinen. The theater has two stages with halls for 1,350 and 300 seats. The main stage floor consists of four lifting sections that can carry loads of up to 10 tons and tilt eight degrees. To quickly replace complex scenery, 57 single-ton lifts are installed above the stage. The theater has a workshop for the production of scenery and props, a paint shop and a sewing shop.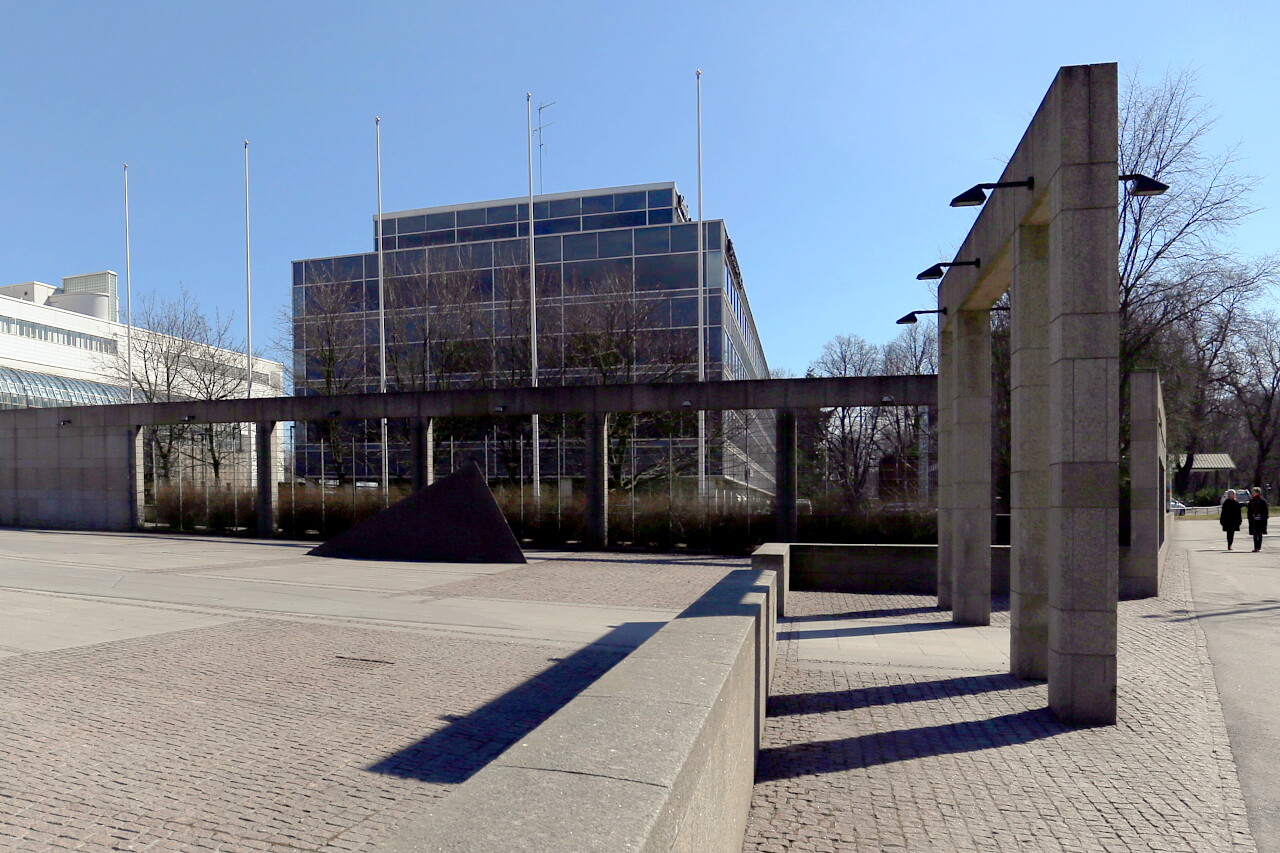 The theater also includes the Finnish National Ballet, which has 60 professional dancers, and a ballet school with 170 students. Musical accompaniment is provided by our own professional orchestra of 112 musicians and 60 choral singers. During the theater season (from August to July), more than 300 performances are given, the repertoire usually includes 15 operas and 9 ballets. Art exhibitions are often held in the foyer of the theater.