Hotel Seurahuone Helsinki
Hotel Seurahuone Helsinki was founded in 1833 and was originally located on the Market Square (Kauppatori) in the building that now houses the City Hall. By the beginning of the 20th century, the hotel became so popular not only as a comfortable place to stay, but also as a cultural center: the first opera performance in Finland, music concerts, and even movie screenings were held here. When the building became the property of the city, the hotel had to find another location. The solution was found by Uno Kurtén, director of the Kaleva insurance company and a friend of the hotel's director Wilhelm Noschis, who suggested that part of the building built by the insurance company at the corner of Kaivokatu and Heikinkatu (now Mannerheim Avenue) should be used as a hotel. The project in the style of national romanticism was designed by architect Armas Lindgrenin, construction was completed in 1914. The new building was a real breakthrough in the hotel business in Finland: each room had a telephone, hot water, the building had central heating from its own boiler room.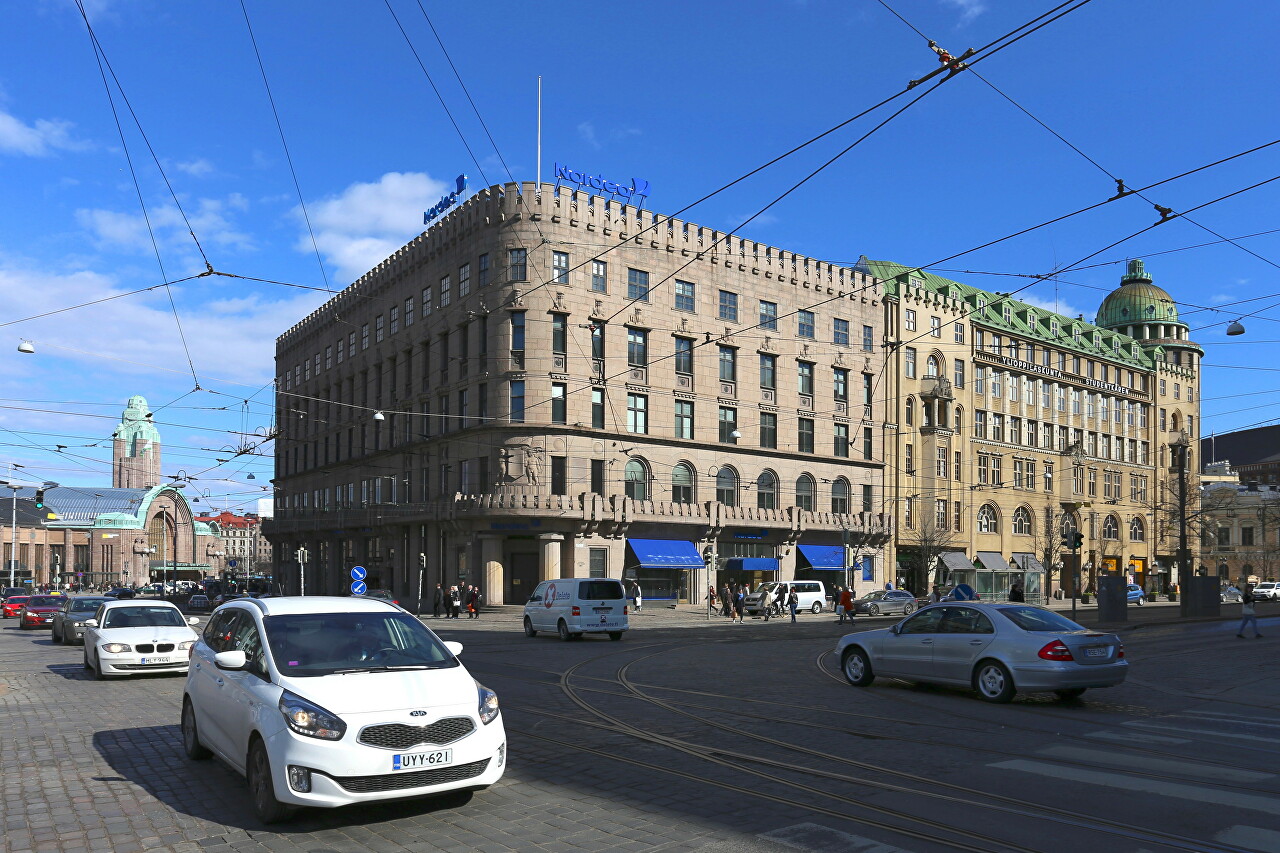 During World War I, the hotel became a haven for exiles and refugees, and during the Russian Civil War, Serahuone became a transit point for emigrants fleeing the Red Terror. In the seventies of the last century, the city authorities sharply increased the property tax in the central part of the city, and the dilapidated institution began to suffer losses. The owner of the hotel received an offer to sell the building for retail space, but the company Kaleva, found an investor who took over the financing of the modernization of the hotel. In 2004, the management of the hotel was transferred to Restel Oy, which carried out another renovation of the building. The hotel opened its doors on April 18, 2006. In 2018, the hotel was acquired by the HYY Group, the commercial arm of the University of Helsinki Student Union. After the renovation, the Grand Hansa Hotel will be opened here, combining the buildings of Serahuone and the New Student House.