Mannerheim Square, Helsinki
To the right of the Museum of Modern Art is an equestrian statue of the legendary military and statesman of tsarist Russia, and then independent Finland, Marshal Karl Mannerheim (Marsalkka Mannerheimin ratsastajapatsas) by Aimo Tukiainen. A competition for models of the monument was announced in 1952, many variants were presented (namely 46 pieces, a couple of sculptors put up 2 projects under different names), but not one was recognized worthy of the first prize. The second competition was held 2 years later, there were even more projects - 58, but this time the high jury still made a difficult and responsible choice. The main argument in favor of Tukiainen's model was the realism of the statue. Then, for two more years, the location of the statue was debated, in particular, the Senate Square or the Observatory Hill was proposed, but the place proposed by the same Aimo Tukiainen was chosen. The monument was opened on June 4, 1960, on the day of the 93rd anniversary of the birth of the military commander.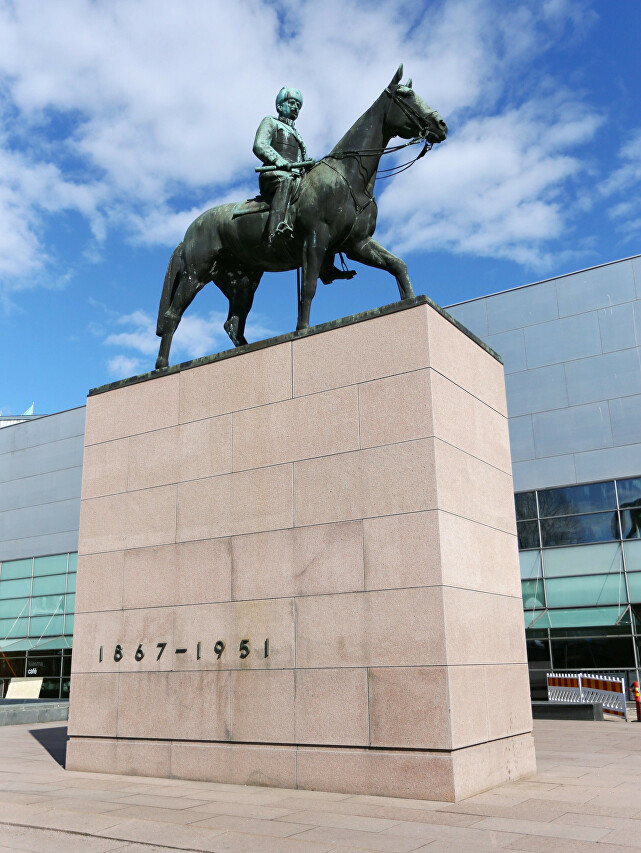 The height of the monument is 11.7 meters, of which the sculpture itself has a height of 5.4 meters, that is, it depicts a marshal with a horse doubled in size. Mannerheim is depicted in the uniform of a cavalry general of the 1936 model of the year, with carefully executed awards on the chest of the uniform. On his head is a fur hat with earflaps, which many consider Russian, but this is a hat of the Finnish army, and in the Soviet army such a hat was introduced after the Soviet-Finnish war of 1929-1940, known in Finland as the Winter War. Combat operations were conducted in severe frosts and the Finnish headdress was much better protected from the cold than the Red Army helmet-"Budennovka".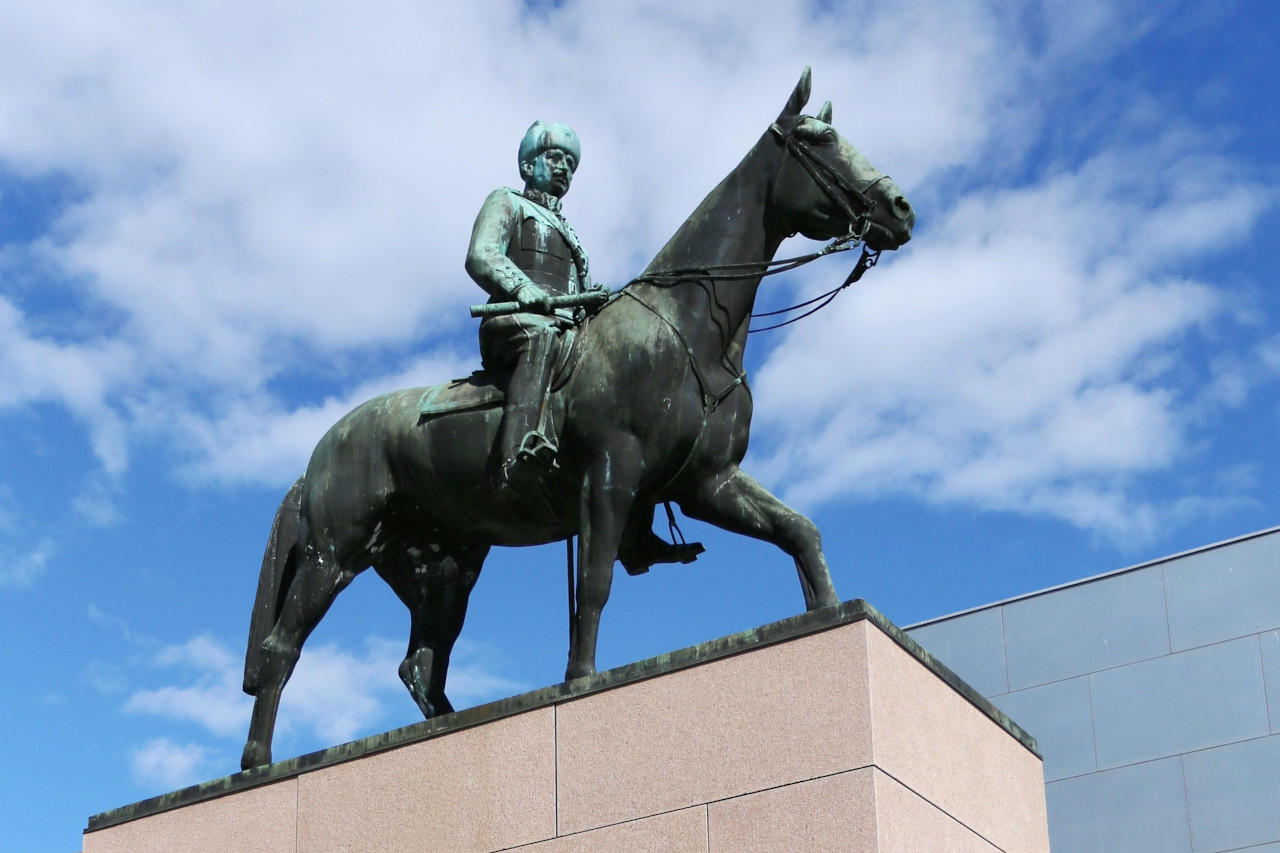 Between the Мuseum and the Sokos department store is a small triangular square that faces the yellow facade of the head office of the Finnish Postal Service (Postitalo), built in 1938 in the functionalist style by architects Kaarlo Borg, Jorma Järvi and Erik Lindroos.