New Student House, Helsinki
At the beginning of the twentieth century, the old student house became too small for the sprawling University of Helsinki, and in 1906 the Student Union decided to build a new building. Back in 1887, the University received a gift from the city of land next to the student's house, where it was planned to build a library. On this site and decided to build a new house.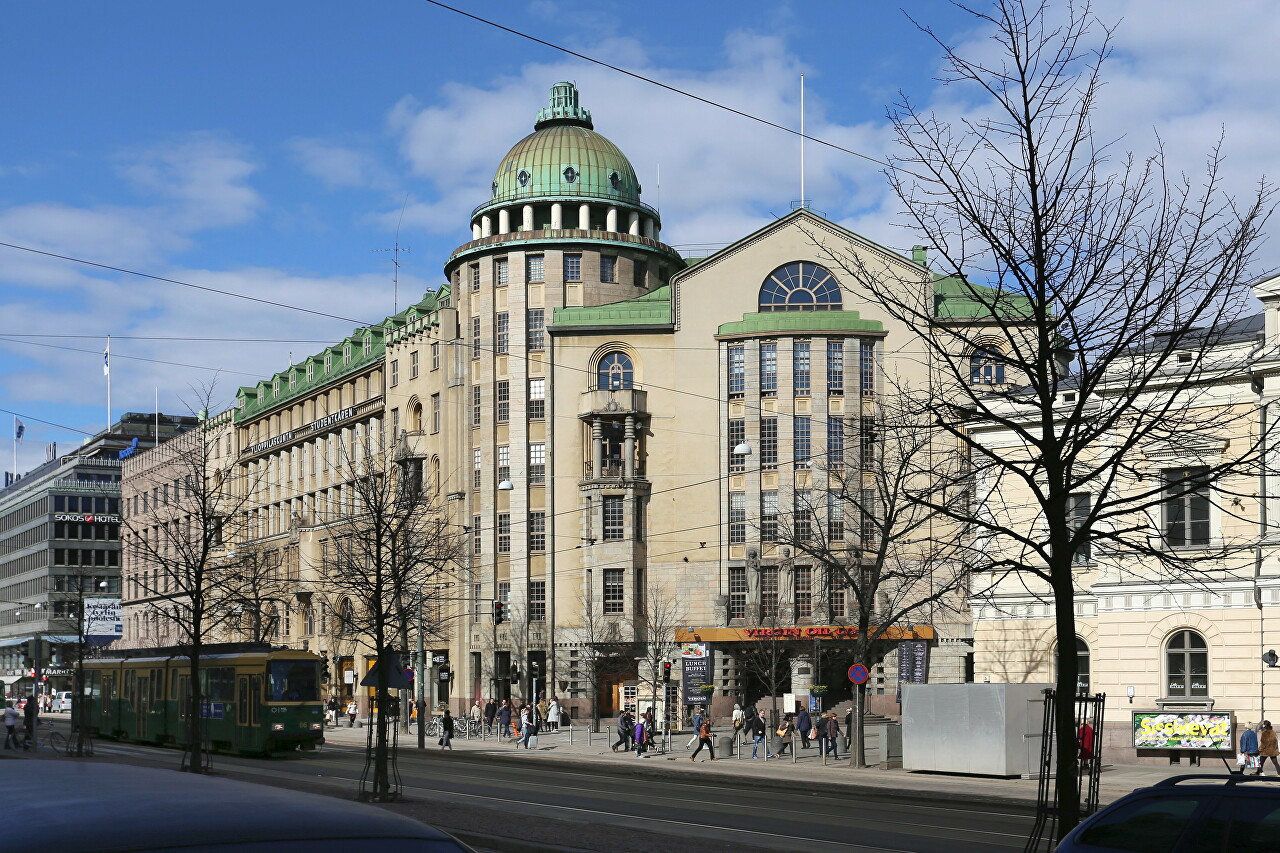 A design competition held in 1908 was won by architects Armas Lindgren and Wivi Lönn. Construction began in 1909, and by the end of the following year, the student's New home (Uusi Ylioppilastalo) was opened.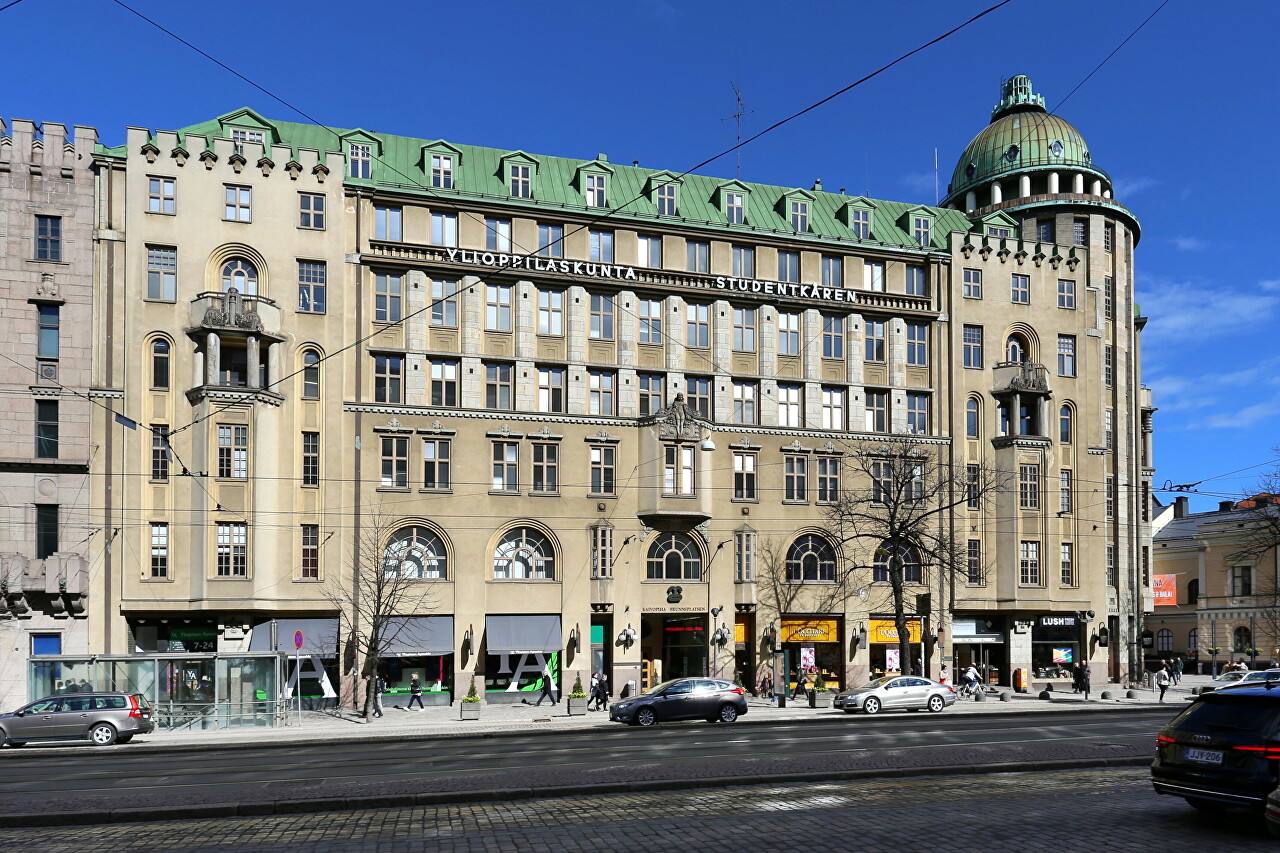 Finnish and Norwegian granites were used in the exterior decoration, while the interiors were decorated with Italian marble. In 1924, the house grew by 2 more floors, elevators, heating and hot water supply were installed. Funds for the maintenance of a house with an area of about 10 thousand square meters came from renting out most of the premises to commercial organizations. In 1929, the Filminäyttämölle cinema opened in the building, and in 1930, a car dealership opened.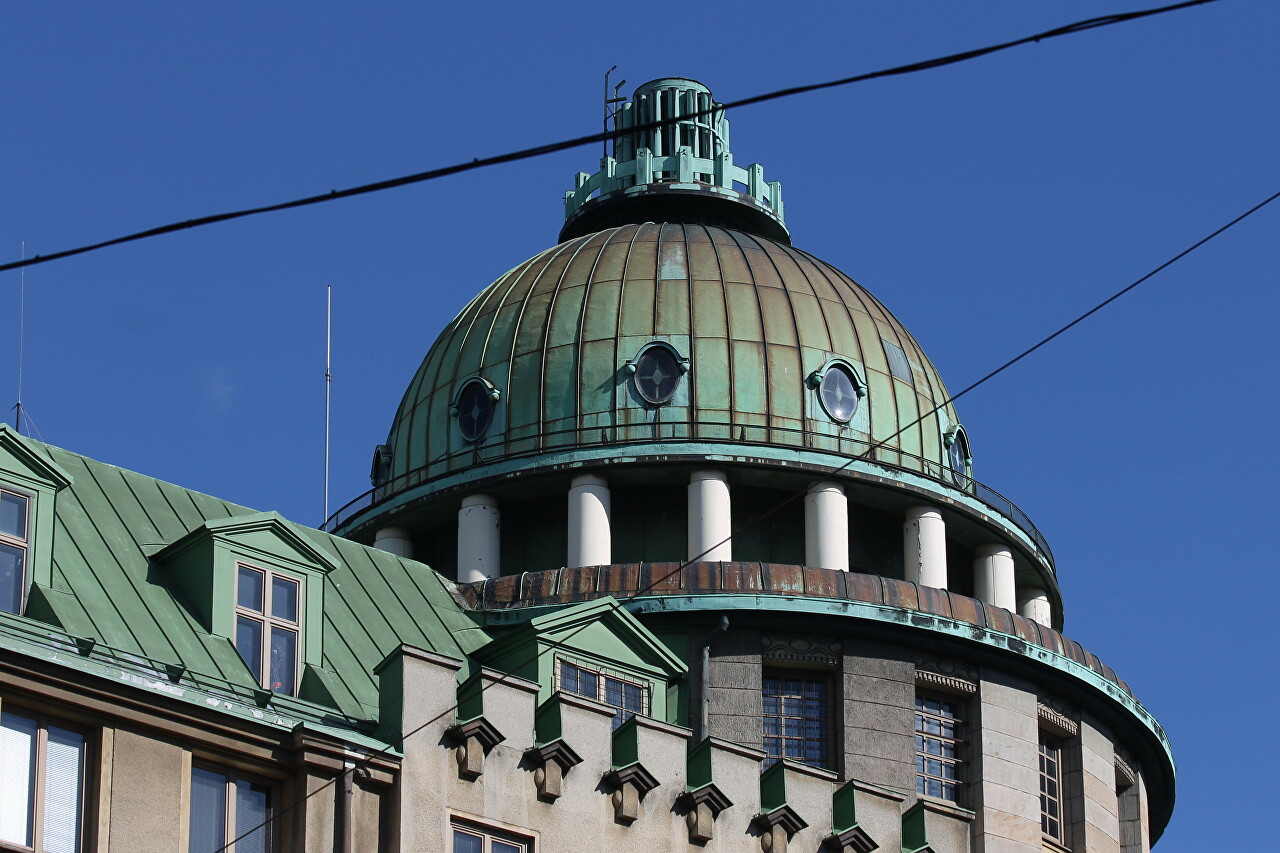 The sculptures above the main portal are made by Johannes Haapasalo.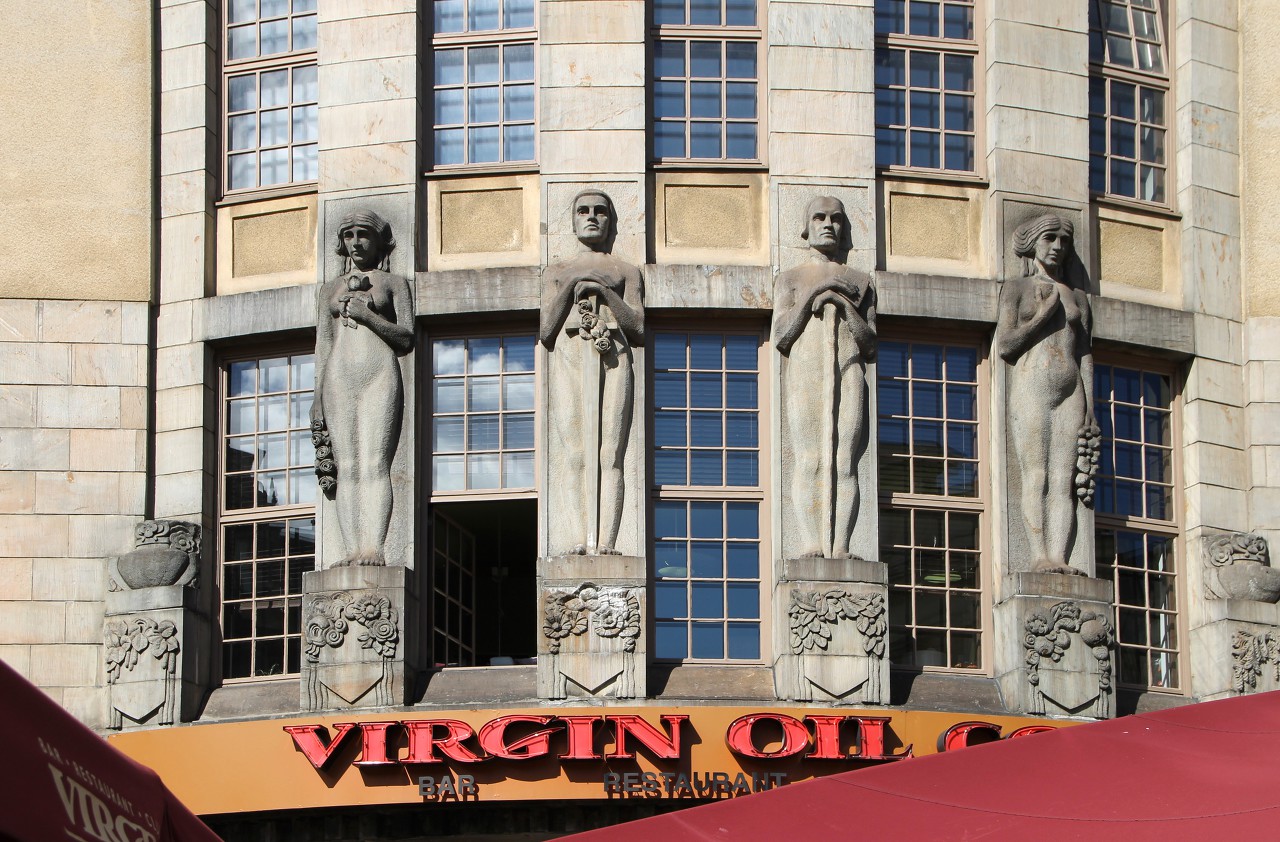 Initially, the building was named Osakuntatalo (House of Nations), as it housed the offices of national student communities - by that time, young people from fifteen countries were studying at the university.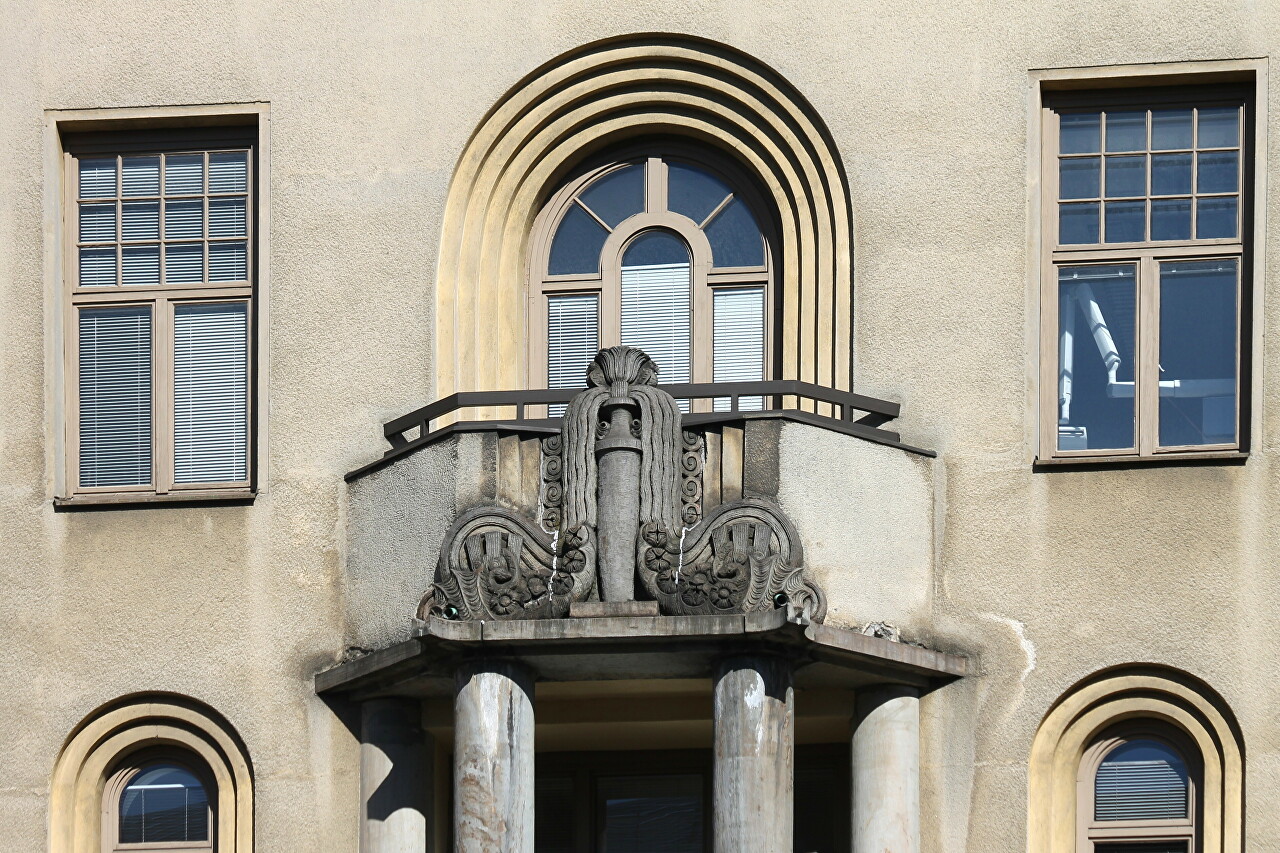 In the fifties of the last century, communities began to acquire their own buildings, the vacant premises were rented out for commercial offices. Now student organizations occupy only part of one wing of the huge building.