St. Alban's Church, Copenhagen
The Anglican church of St. Alban (Sankt Albani Kirke in Danish) is located in the southern part of Langelinie Park next to the Gefion fountain. It was built in 1885-1887 for the needs of the British community of Copenhagen. Locals call it simply the English church.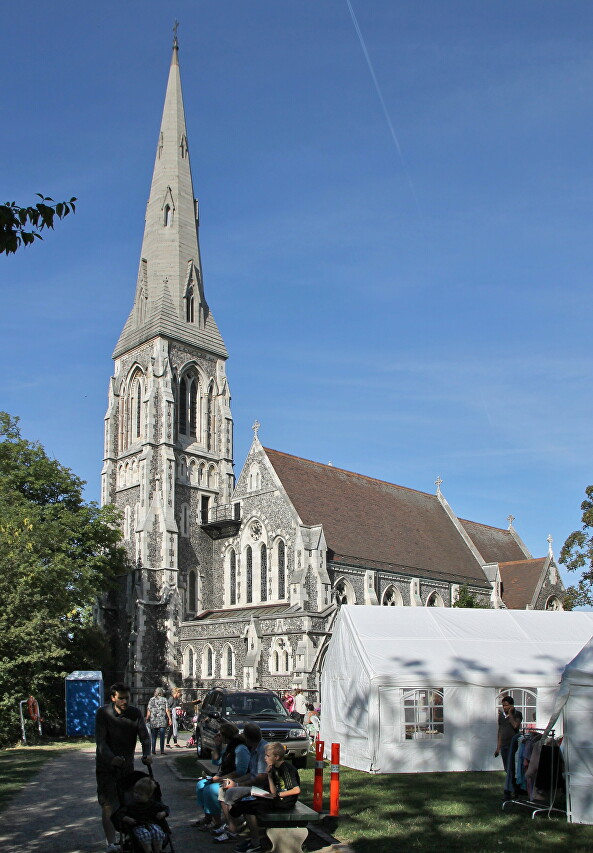 The English began to settle in Denmark in the early 16th century. The first community of them settled in Elsinore, a city that lived by collecting tolls from ships passing through the Oresund Strait, most of which were owned by British merchants. There were several English trading houses in the city, and even the residence of the British Consul.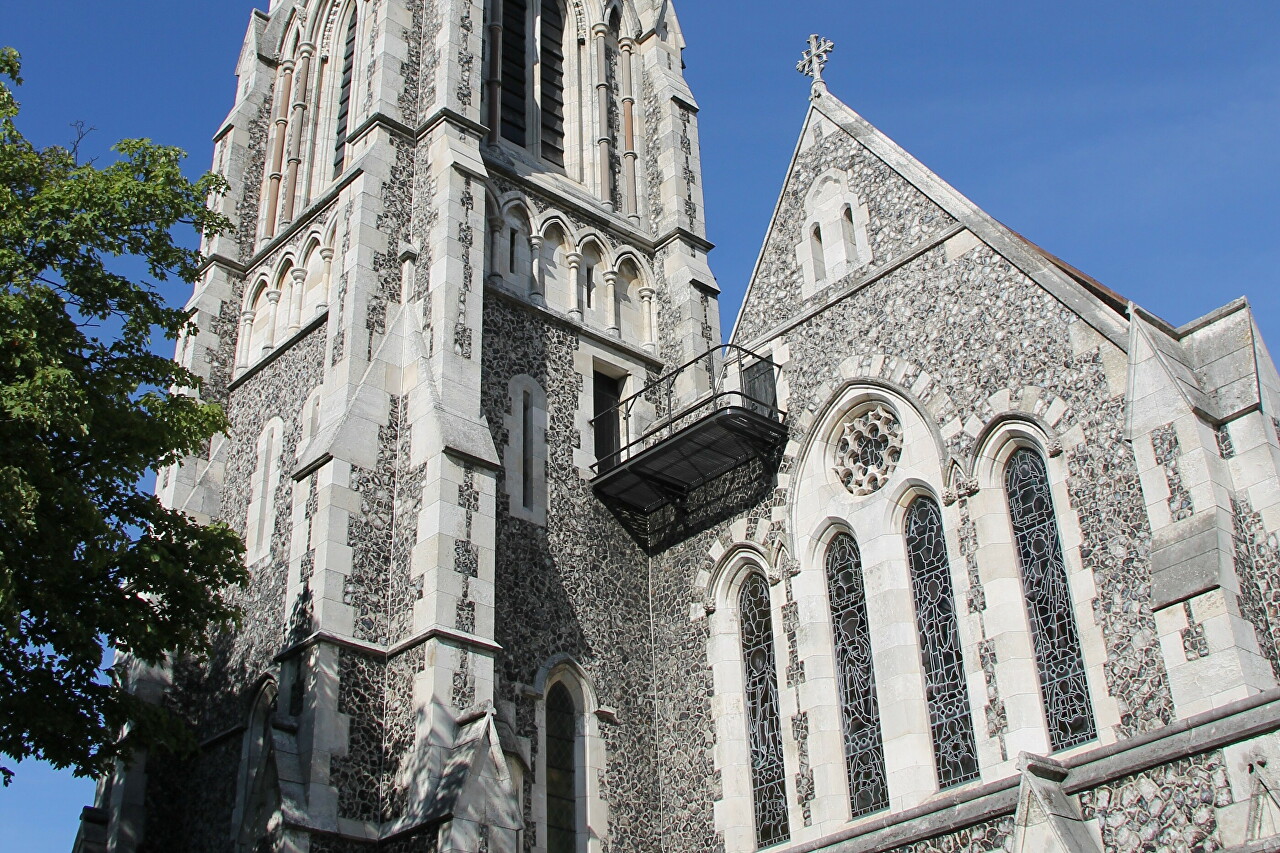 By the 19th century, greater commercial importance had shifted to Copenhagen, and the English community had also moved there. At first, the British gathered for worship in a variety of rented premises, even in shops. A committee for the construction of its own temple was set up in 1854, but it was never able to find the funds needed to implement the project.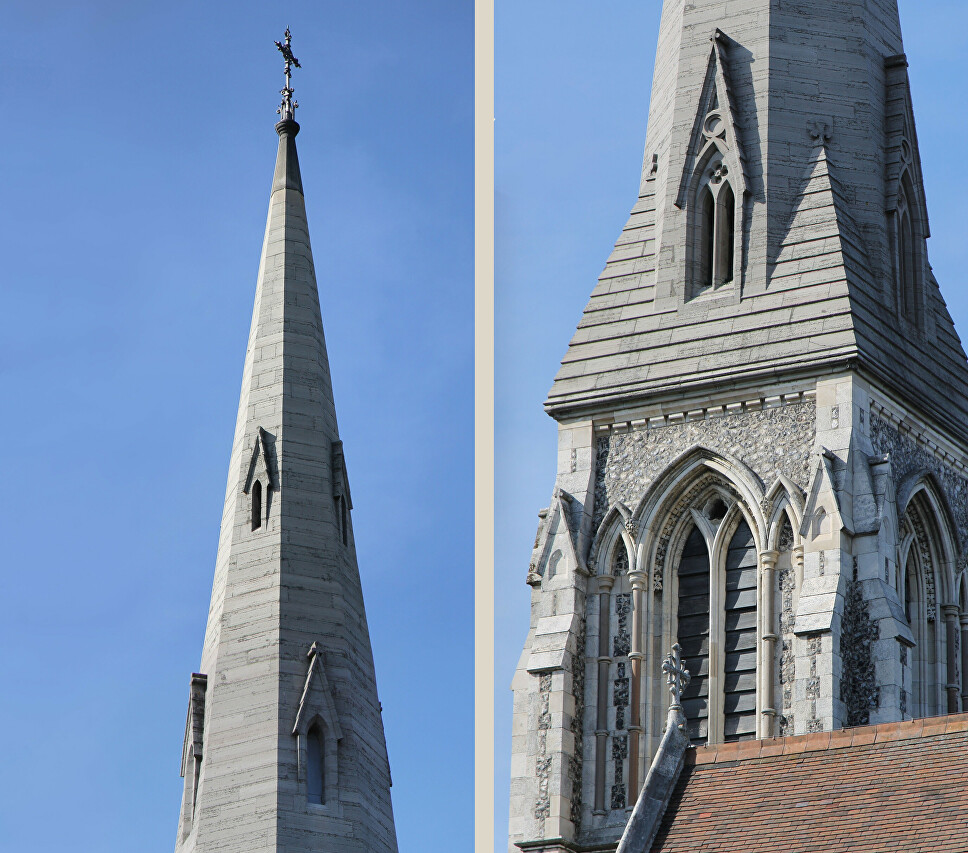 In 1864, the committee made an appeal to the Prince of Wales and his wife Alexandra, a native of Denmark. She managed to raise funds and convince the Danish authorities to provide land for construction.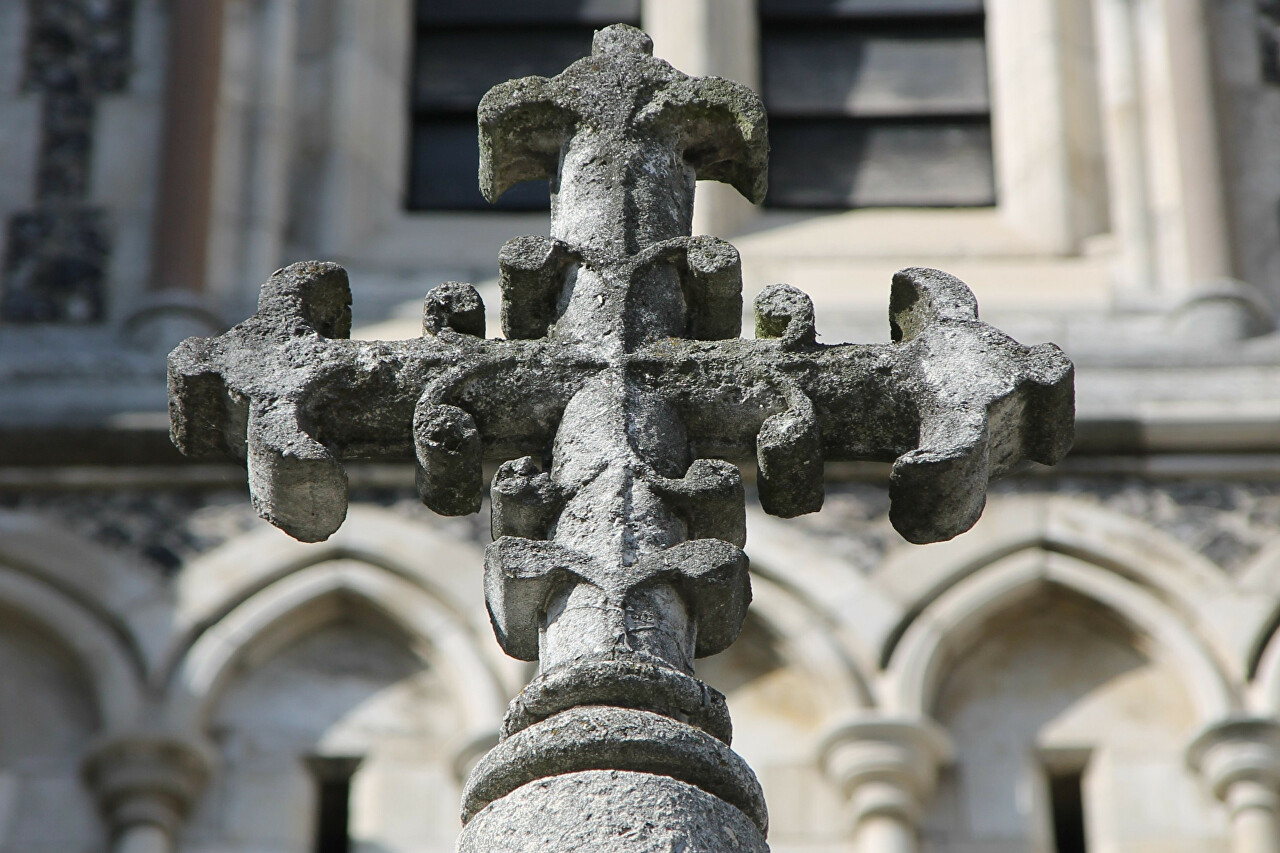 The foundation stone of the church was laid on September 19, 1885. The building was designed by the English architect Arthur Blomfield.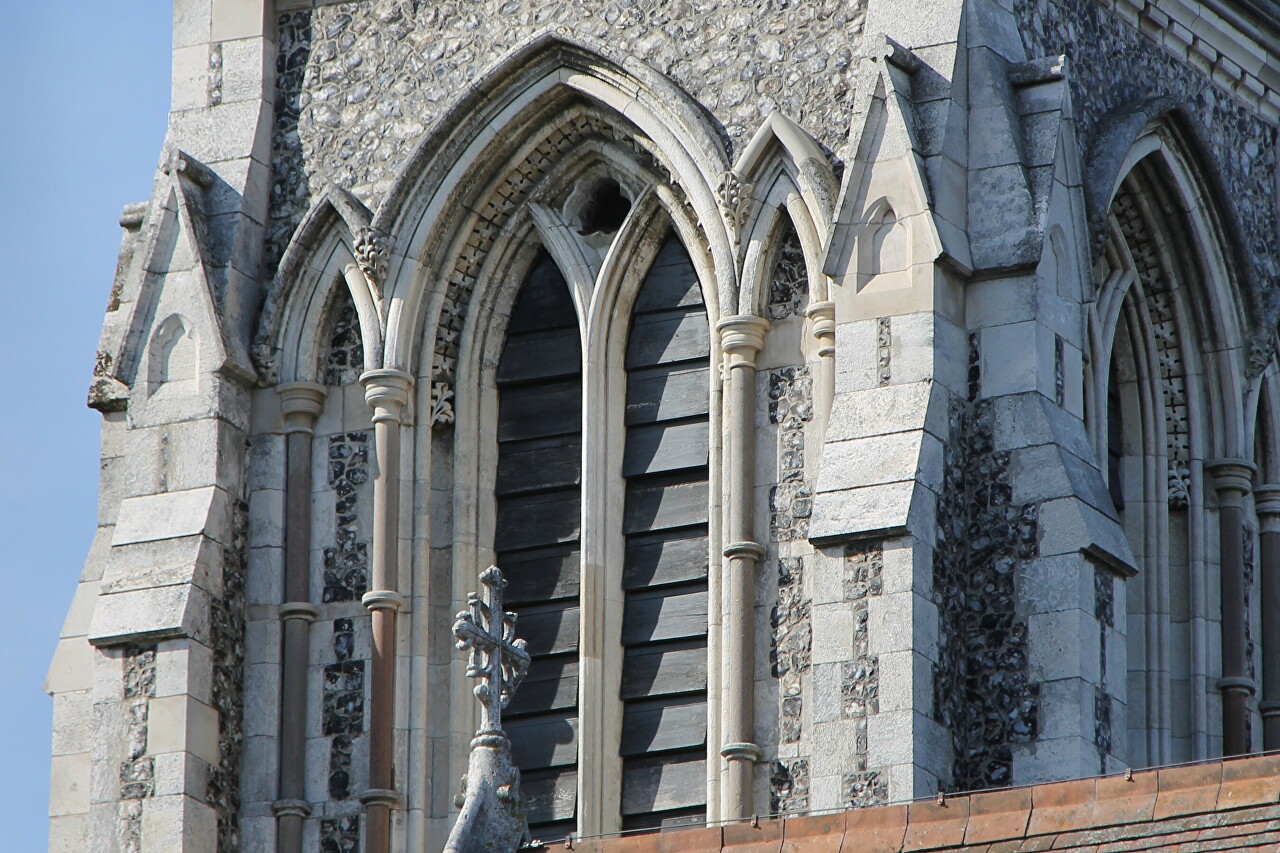 The church was illuminated in the name of Saint Alban on 17 September 1887 in the presence of the Prince and Princess of Wales, King Christian IX of Denmark and Queen Louise, Tsar Alexander III of Russia and Tsarina Maria Feodorovna, and the Greek monarchs George I and Olga.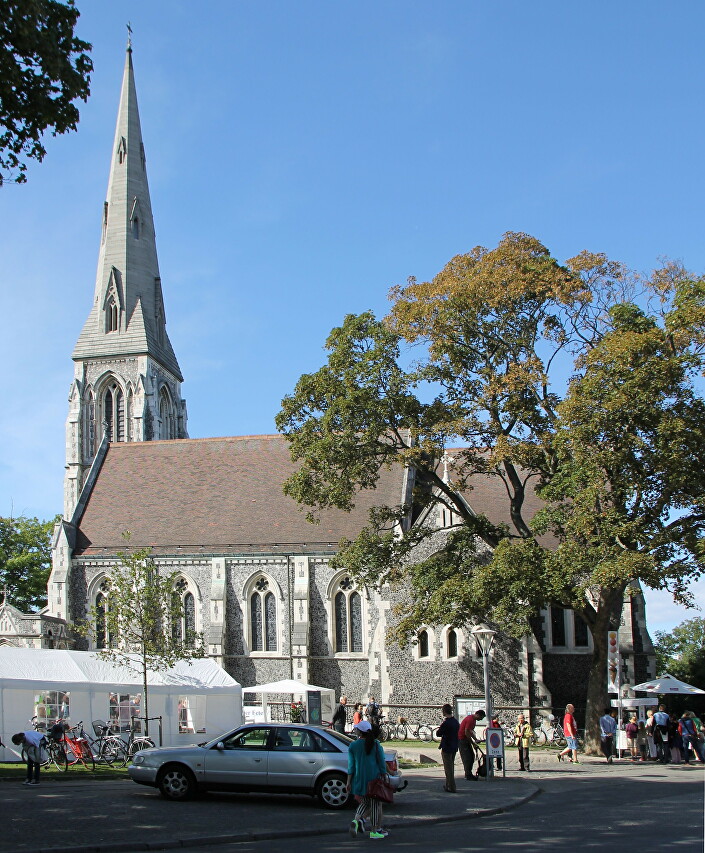 The church is built in the English Neo-Gothic style, which is sometimes called Lancet Gothic.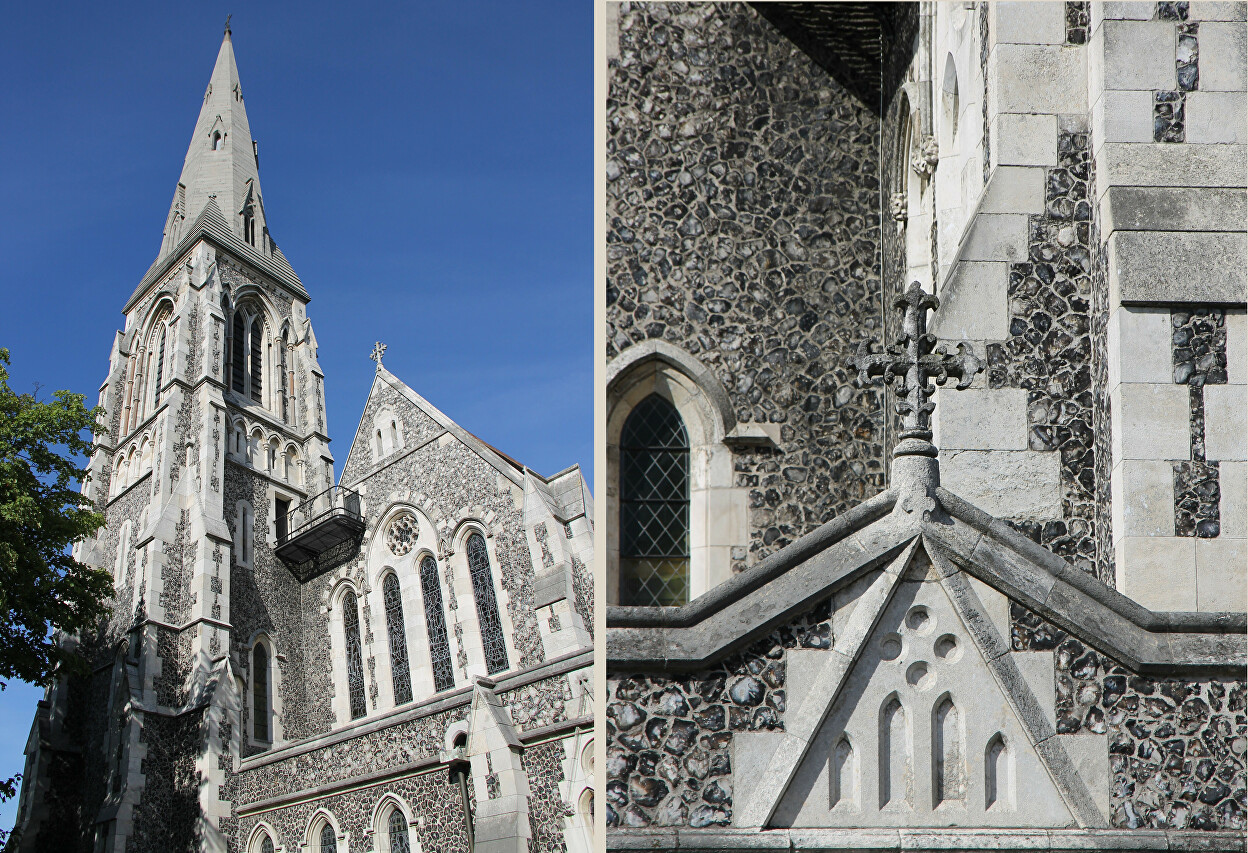 The walls are made of sandstone, which was quarried in the semi-island of Stevns (Stevns), this is an unusual material, but at the same time was widely used in East Anglia. Facse limestone is used for the cladding, the spire is made of Aland limestone. The roof tiles are imported from England and are made in Broseley, Shropshire.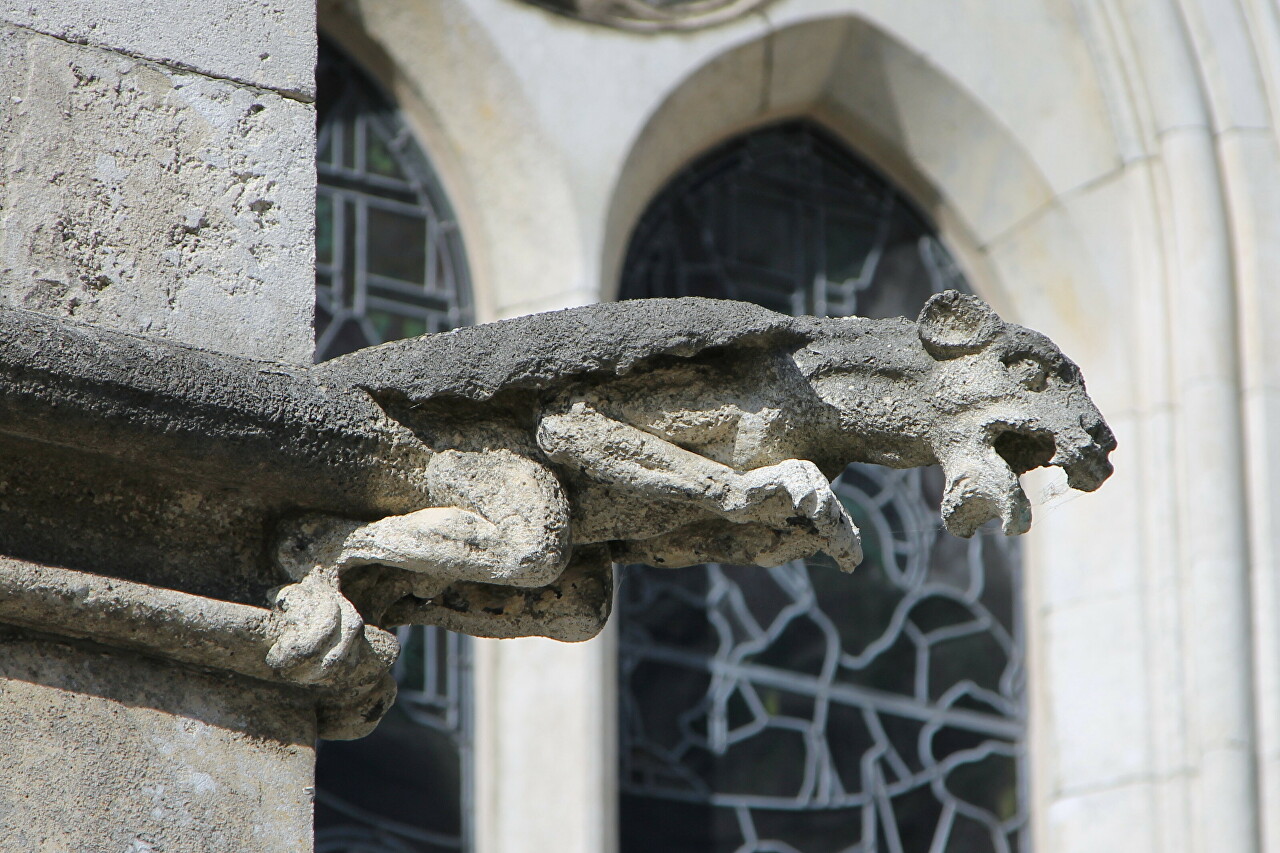 .Initially, eight Tubular Bells were installed on the tower, donated by the Prince of Wales. The use of much heavier traditional bells was considered dangerous for the construction of sandstone and limestone. In 2013, seven more bells and a computer-controlled electromechanical system were installed. Every 15 minutes, the blinds on the tower windows open and the bells strike a quarter, and the anthem is sung every hour. The bells are manufactured by the English firm Harringtons, the computer system is developed by the Dutch firm Petit & Fritsen.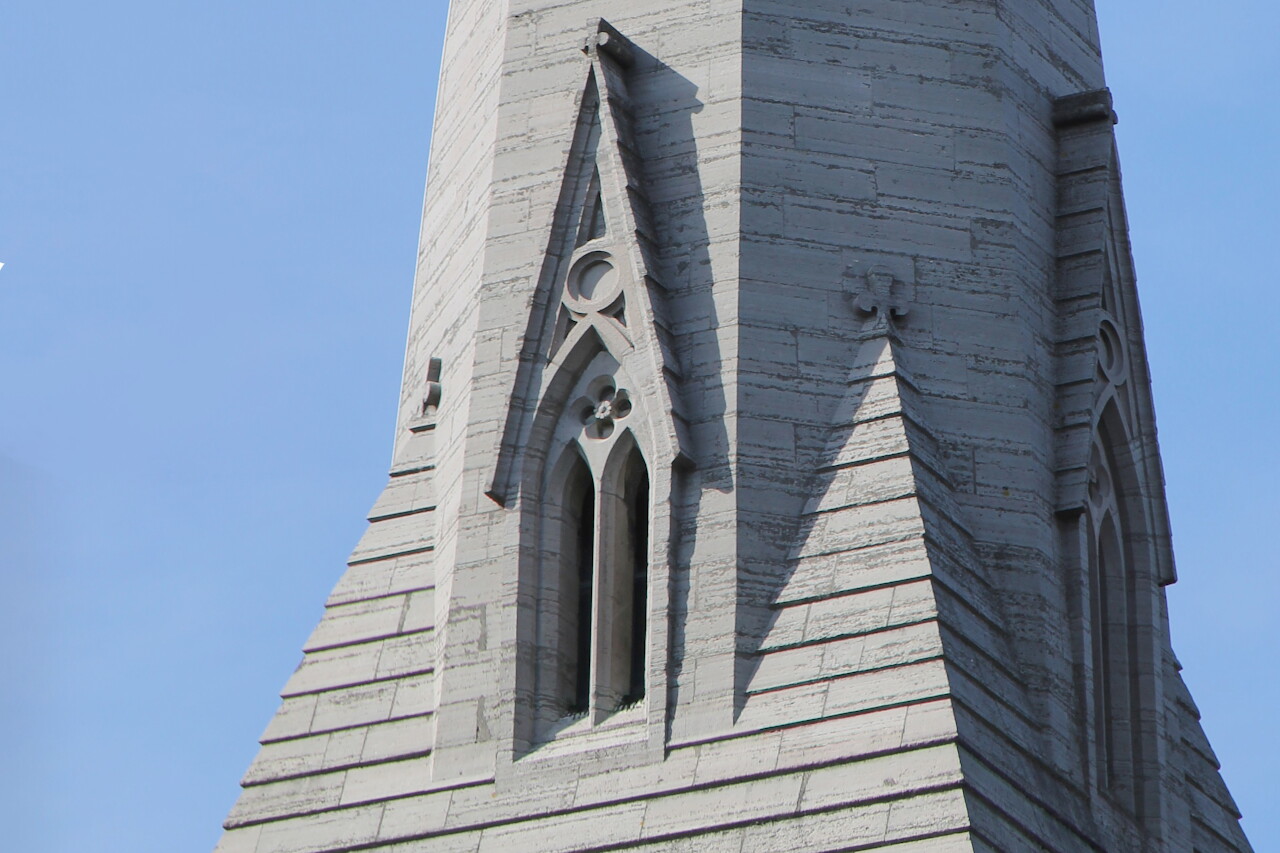 The church is surrounded by churchill Park, which has a flea market on weekends.