Neptune Fountain at Frederiksborg Castle
In the center of the castle's front courtyard (Forreste slotsgård) is the Neptune Fountain (Neptunspringvandet), built by Po in 1620. The Ancient Roman god of the seas, according to the idea of Christian IV, was supposed to symbolize the domination of Denmark on the Baltic Sea. The bronze statues for the fountain were commissioned in 1615 by the Dutch sculptor Adrian de Fries, who worked in Prague. The sculptures were completed and brought to Denmark in late 1619, and the fountain was completed early the following year.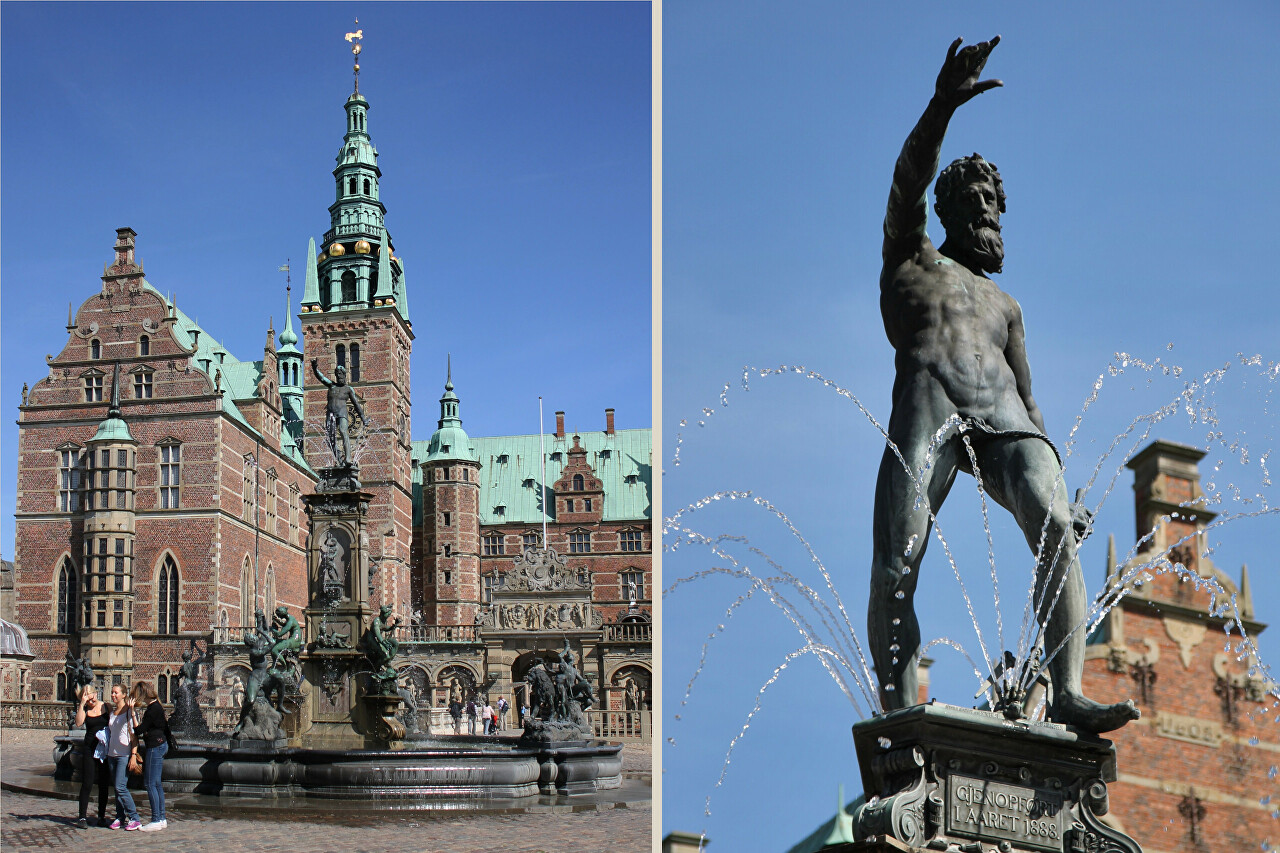 One of the side sculptures depicts a lion with the monogram of Christian VI and meant, of course, the king himself.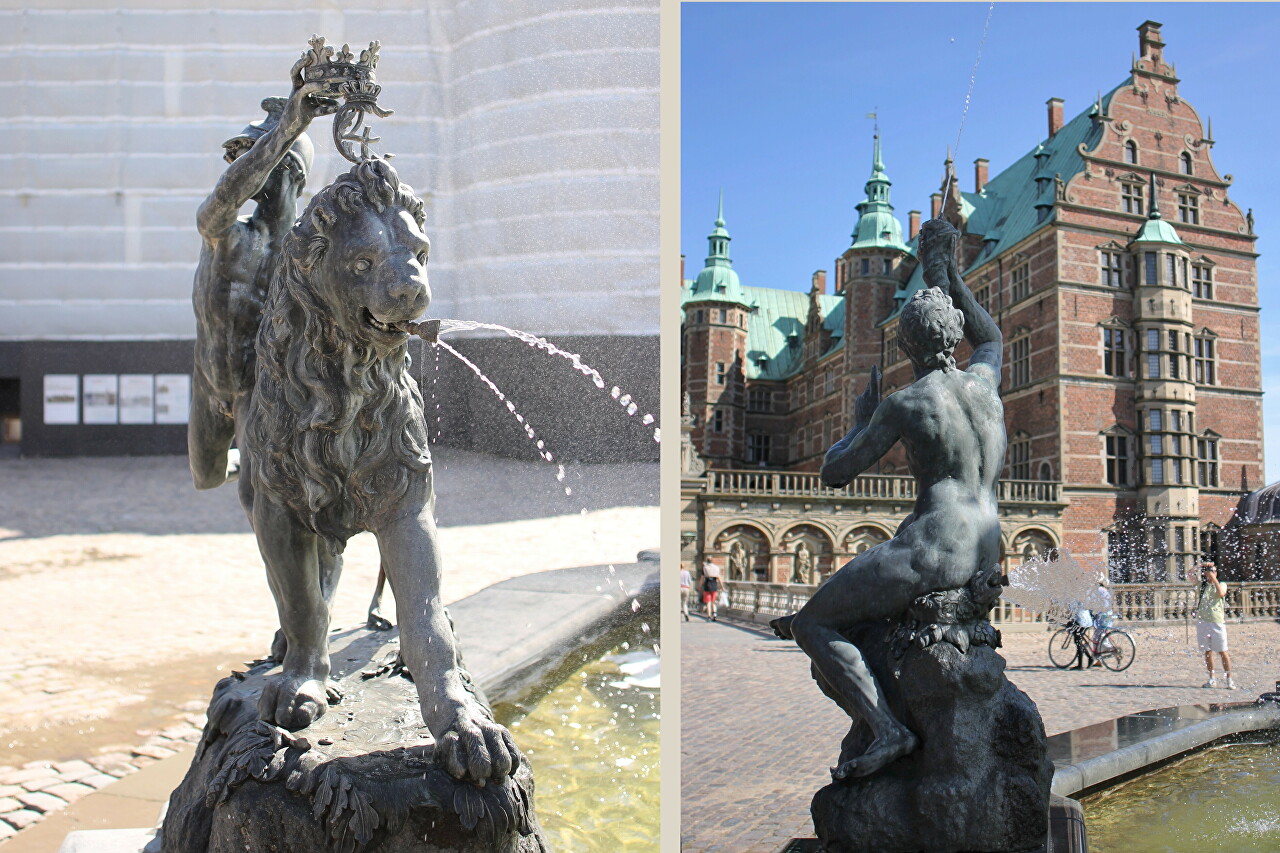 Mercury, which holds a crown over the lion's head, signified the commercial potential of the Danish kingdom.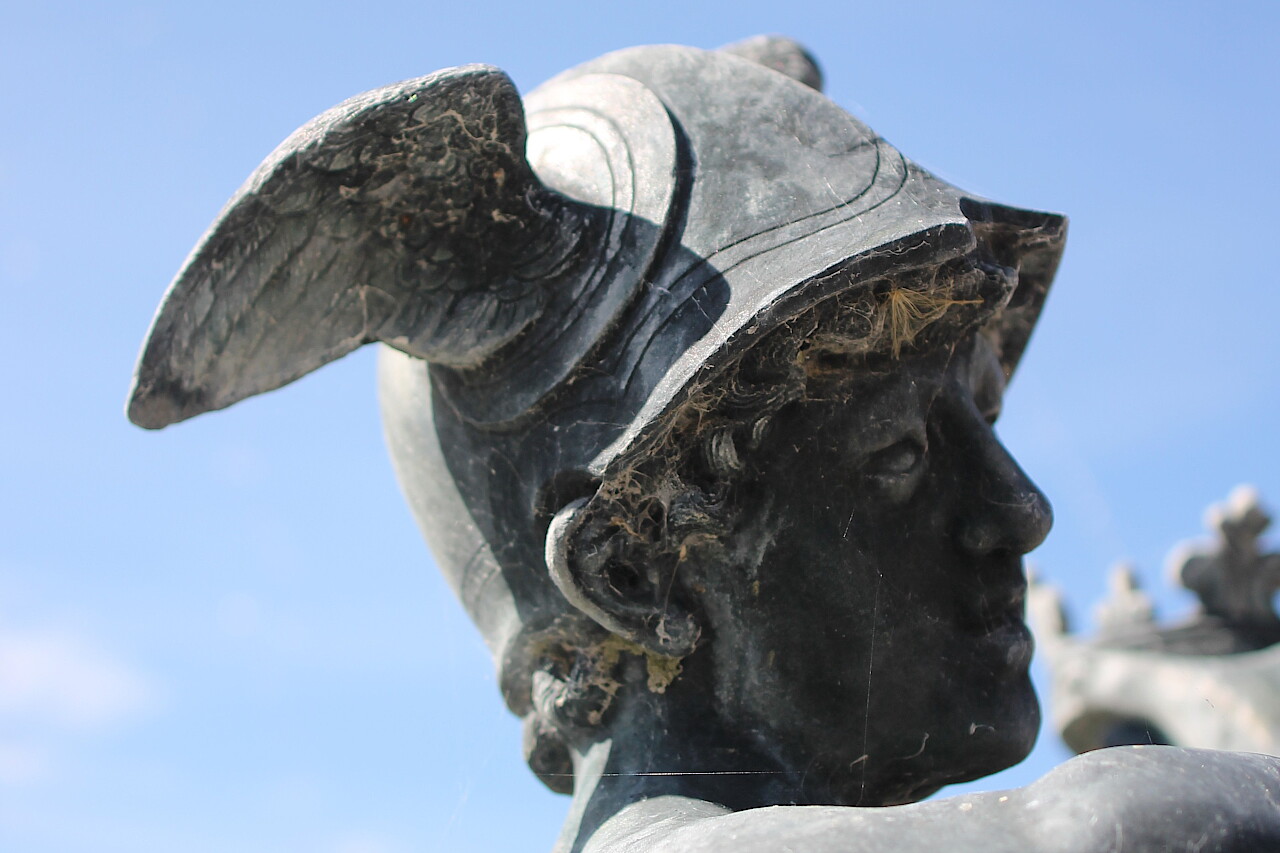 The fountain decorated the castle for 40 years, until the castle was captured by Swedish troops during the war of 1659. The Swedes dismantled the bronze sculptures of the fountain and took them to Stockholm as war trophies. In 1690, the statues were installed in the park of Drottningholm Palace near Stockholm. In 1888, according to old drawings and descriptions, the fountain was restored. The new sculptures were created by Henrich Hansen.