The Amalie Garden (Amaliehaven). Copenhagen
The small park Amaliehaven is located between the Amalienborg Palace and the Larsen Plads embankment and was opened relatively recently in 1983. In the 19th century, there was a shipyard, then passenger docks of the port. The park was built on the initiative and at the expense of the Chastine McKinney Møller Foundation, founded by the Danish industrialist Møller. I would like to note that there are a lot of cultural and landscaping facilities in Denmark that were built by large businesses for free.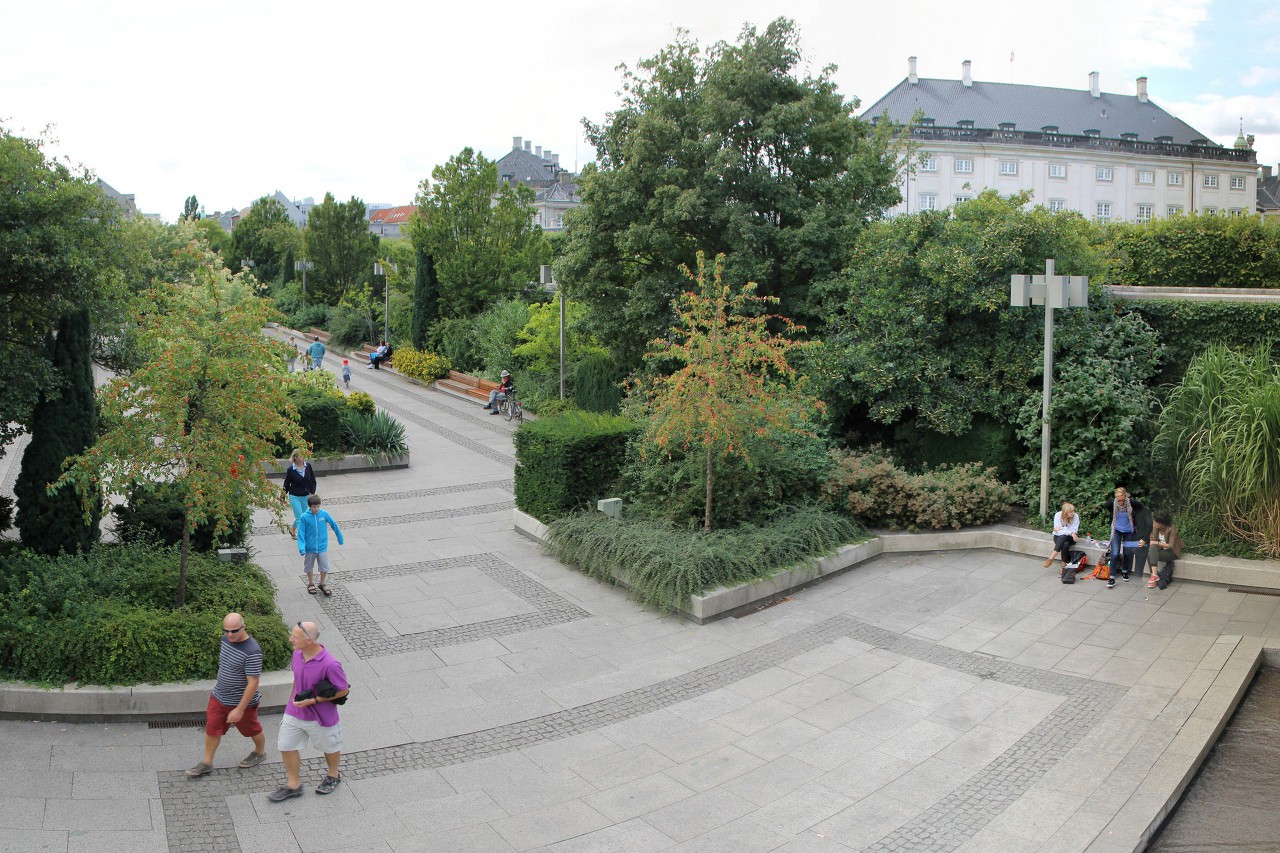 The author of the project is a Belgian landscape designer Jean Delognes. The park has a classic symmetrical layout with a large fountain in the center, but is decorated in a modern spirit, which has caused a lot of controversy about its relevance in the historical district of Frederikstaden. However, this place is very popular with both tourists and locals.
The sculpture design of the park was done by the famous Italian Arnaldo Pomodora (Arnaldo Pomodoro), the author of the "Golden ball" (Sfera con Sfera), installed in the Vatican. The park's alleys end with cascading fountains built according to his project.
Above the cascades, there are two bronze segments depicting the sun rising above the horizon.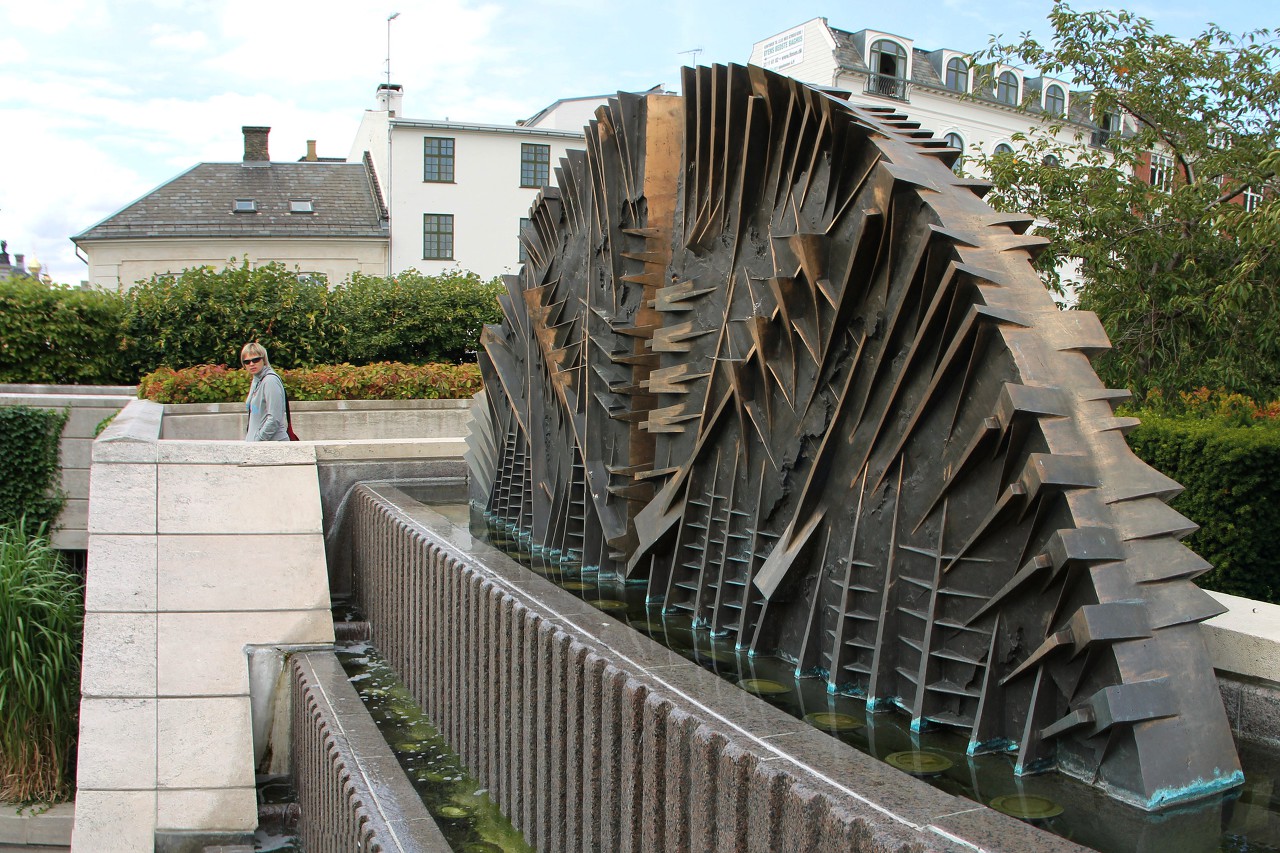 At the top of the cascades are platforms that overlook the park and Inderhavnen harbour.
The four columns at the corners of the fountain in the center of the Park are also the work of Arnaldo Pomodor.