Calle del Principe, Peñíscola
From the Bonet bastion starts the Calle del Principe, the sea front of the old town. The street stretches along the fortress wall, built on a natural rock base.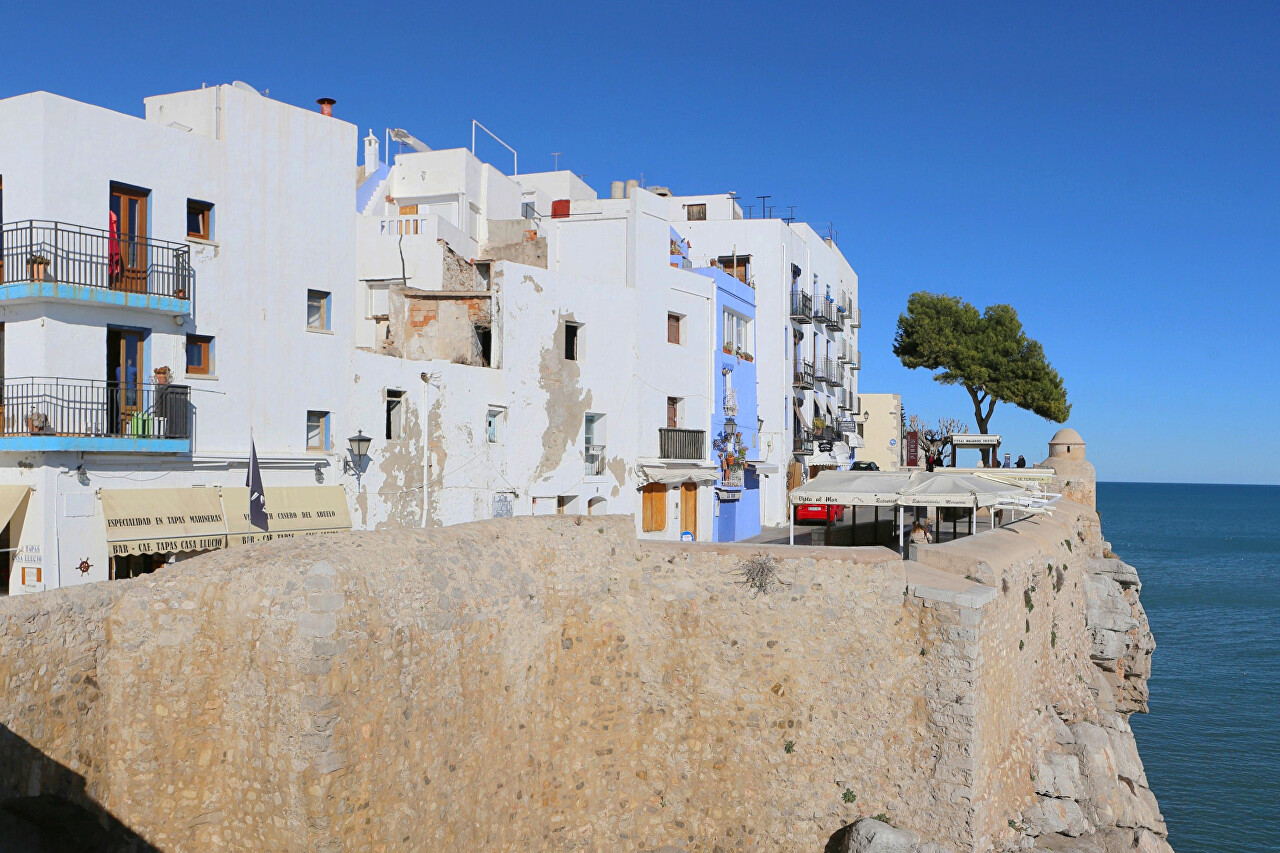 The street is mostly built up with modern houses that house hotels and guest houses. A very simple architecture is diversified by tiles on the lower surfaces of balconies and shaped balcony grilles.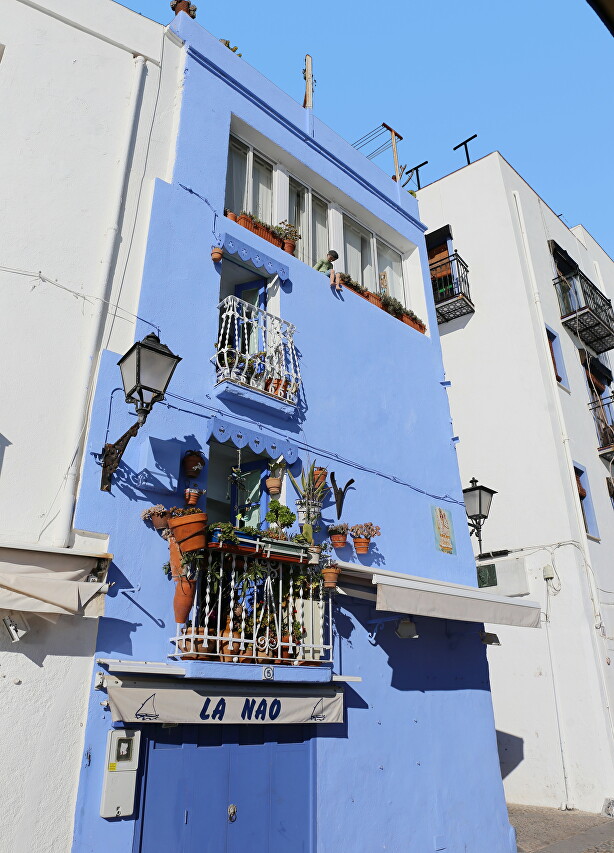 Among the typical white houses of Peñiscola, the facade in blue tones attracts attention. I can assume that the house belongs to a Jewish family, it is in this color that Jews painted their houses during the period of Islamic rule.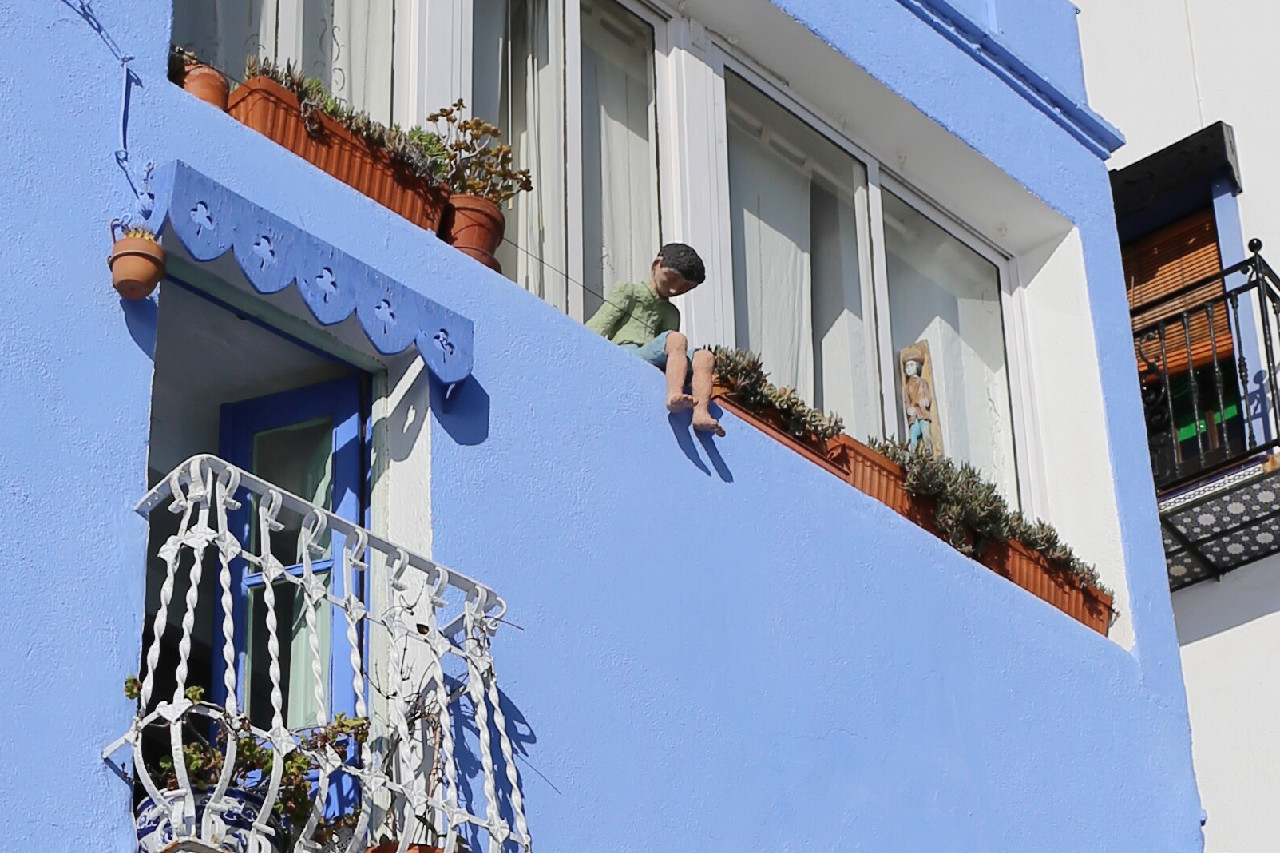 There are several cafes and restaurants on the street: Casa Llucio tapas bar, Altamira Mediterranean restaurant, La Nao bar.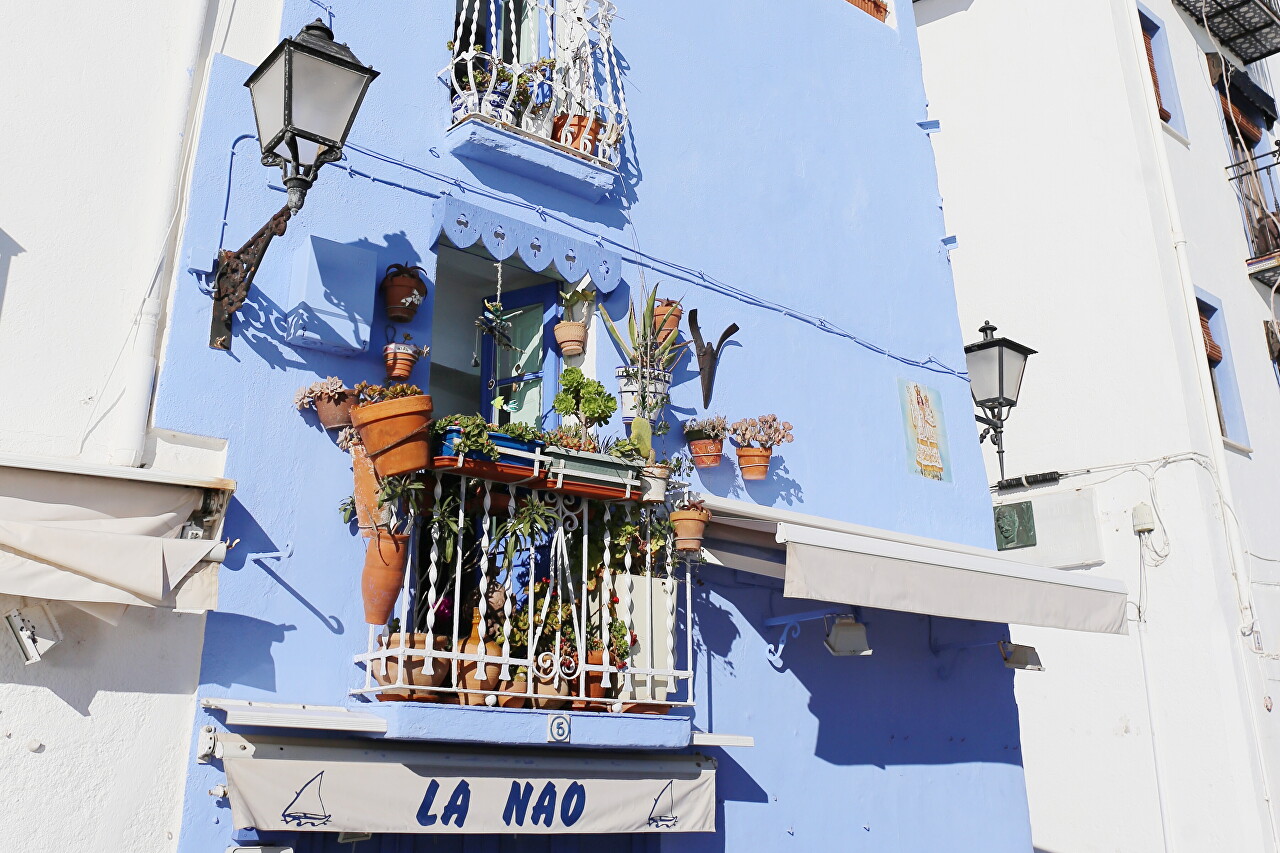 On a warm New Year's day, it was very busy here. On the occasion of the weekend, local residents mostly walk and sit in zucchini. There are few tourists, Peñíscola is currently in the "off season", the beaches are empty, and most hotels are closed.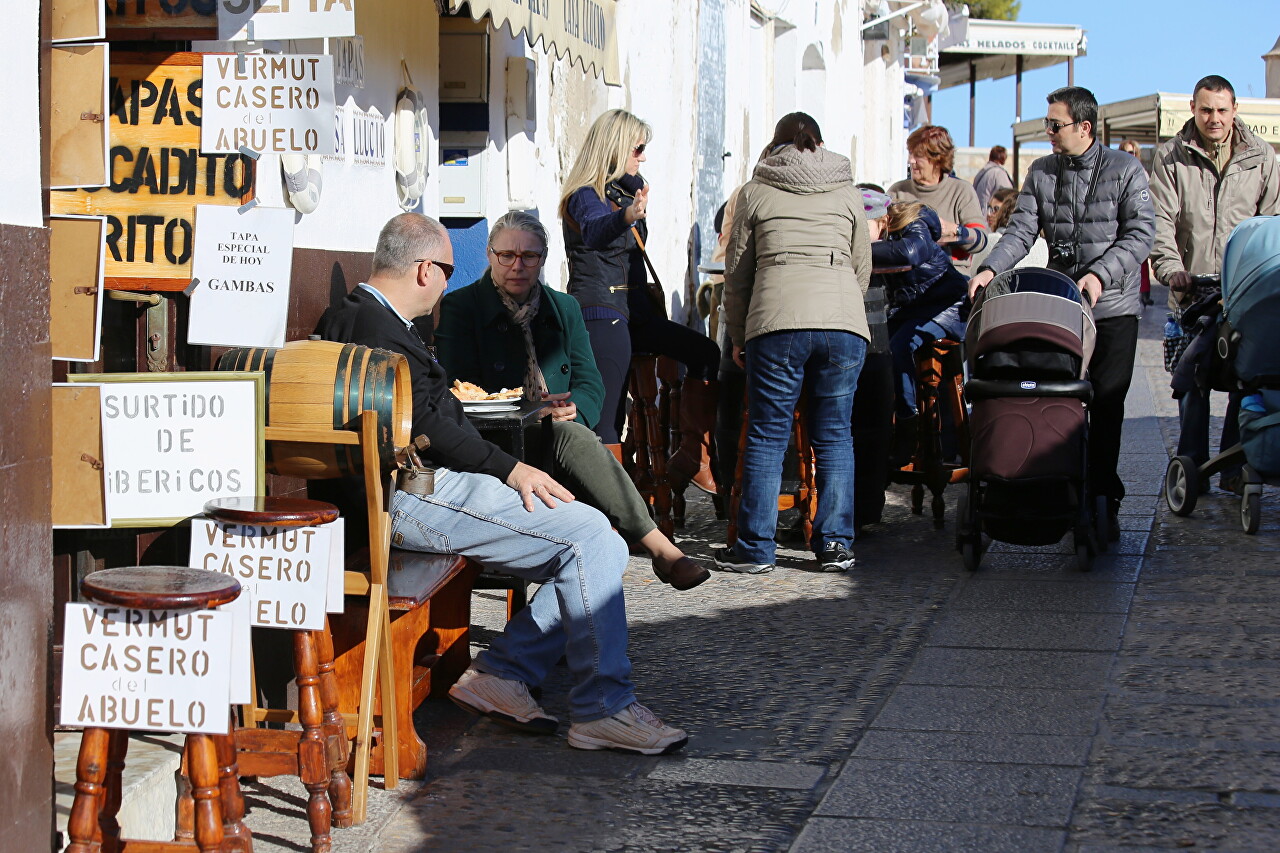 The Vista al Mar and Boca summer restaurants are also empty.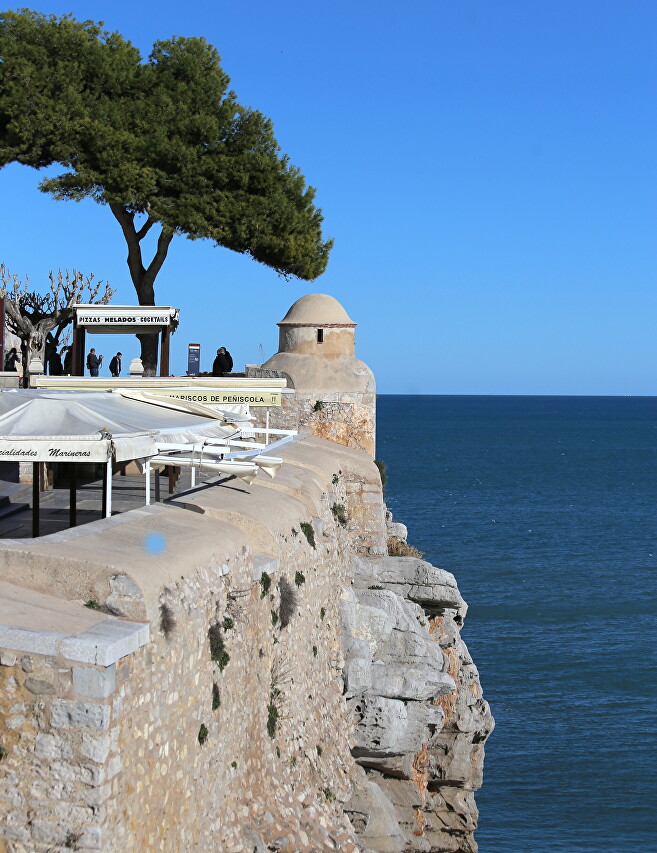 The street ends with an artillery bastion, which houses the Peñíscola Maritime Museum (Museu de la Mar). Unfortunately, the museum was closed, as in winter it is open from 9: 30 to 15: 30. I didn't manage to visit the museum the next day either.It doesn't work on Mondays in winter. From April to June, the museum is open every day from 10: 00 to 14: 00 and from 16: 00 to 20: 00, from July to September from 10: 00 to 14: 00 and from 17: 00 to 21: 00..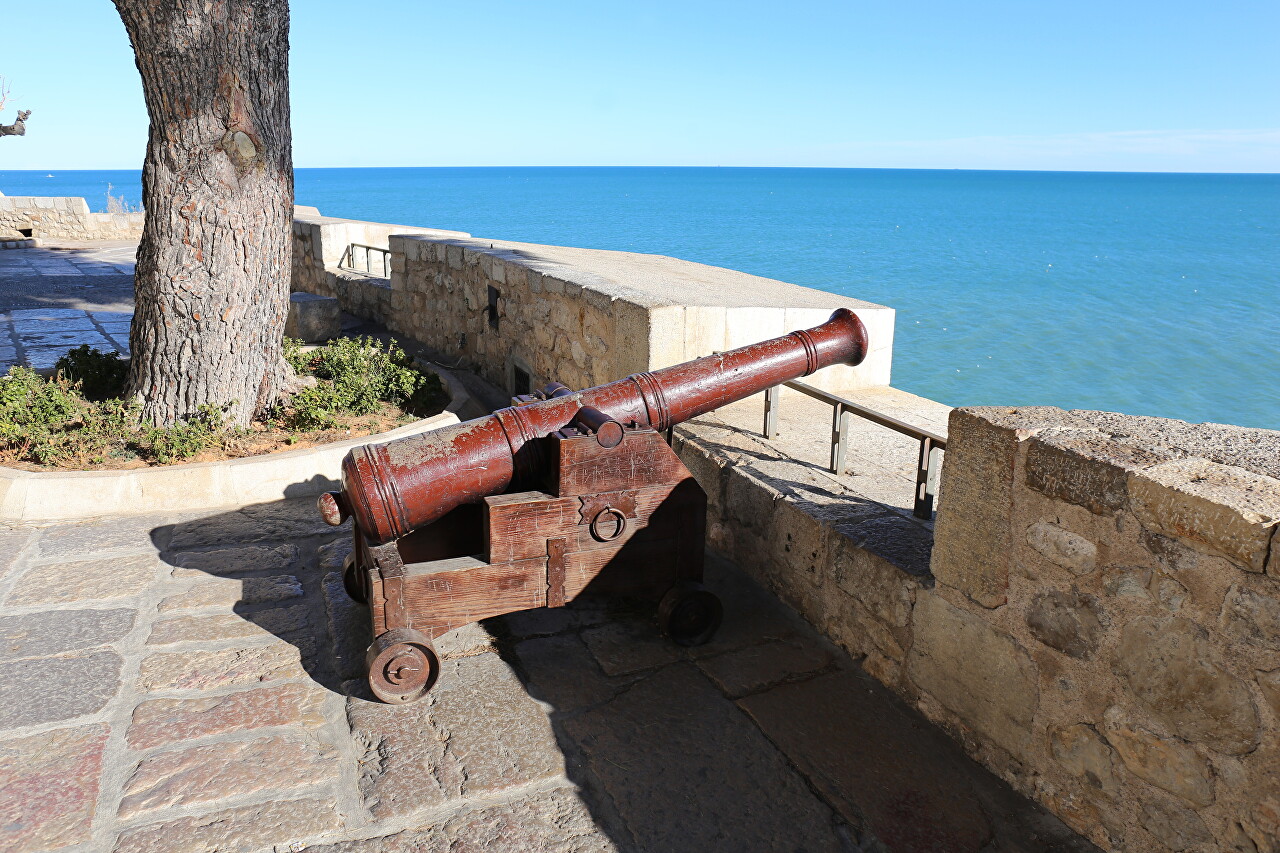 I just had to be content with looking at the old cannons, which turned out to be a new model and their barrels are made of concrete. Although very carefully, there is even a fuse hole and the coat of arms of the disgraced Pope Benedict, known as Pope Luna, who found refuge in Peñíscola Castle in exile.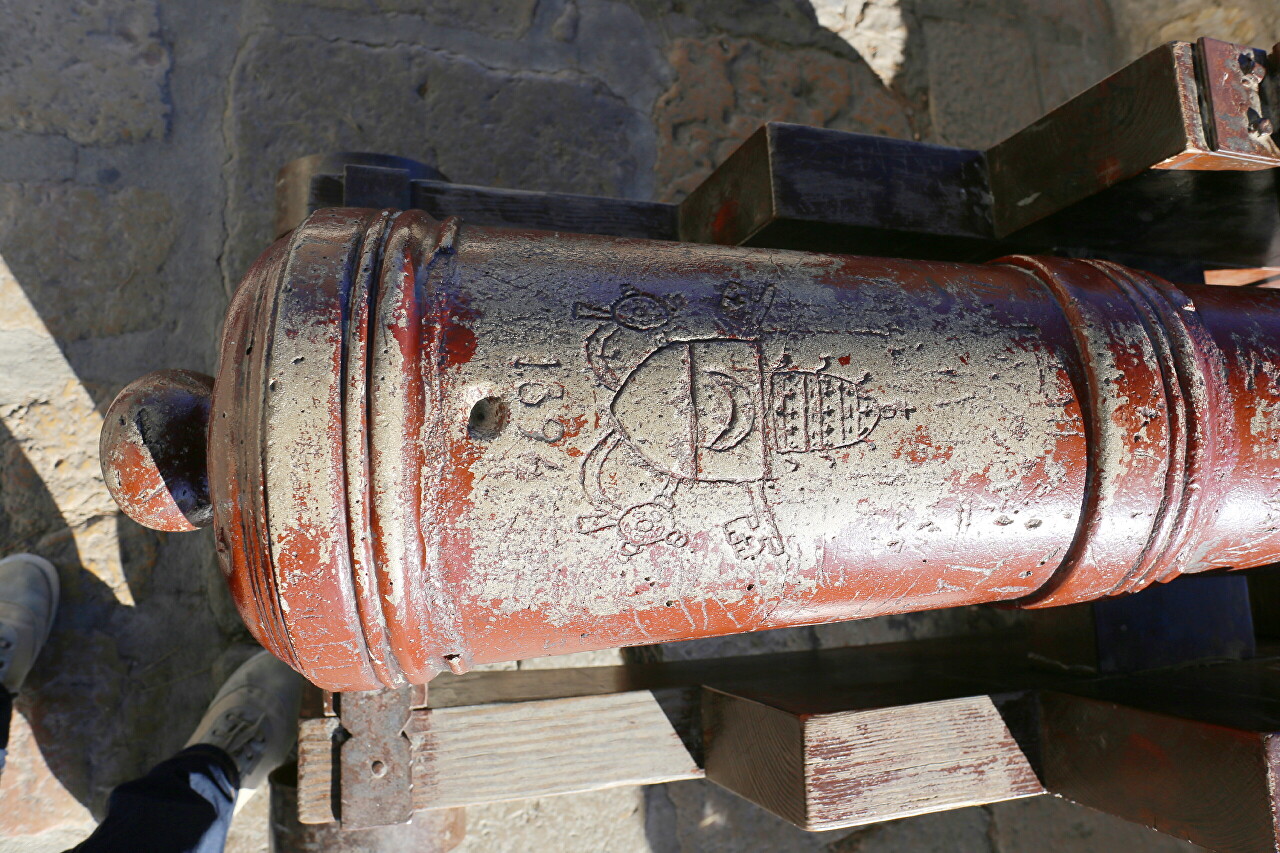 Before I went on, I looked out at the blue expanse of the sea, where a lone fishing boat was hurrying to its evening fishing grounds.