Light Show at the Glories Tower (Torre Agbar), Barcelona
While I was walking around the Les Glories shopping center, it got dark, and an amazing performance began-the fantastic light show of the Glories Tower. About 4,500 LED lamps controlled by a computer system are installed in the walls of the tower. If you haven't seen it, then you haven't seen Barcelona!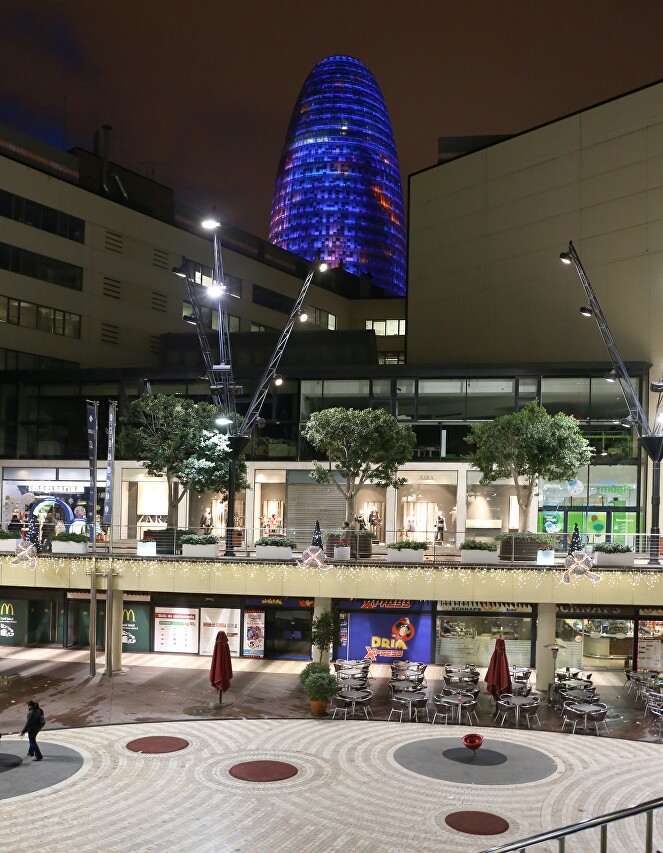 Lamps form complex color combinations, up to 16 million shades, creating a kind of "pixelated" color effect — from a distance, the pixels merge, and the tower seems to shimmer with all the colors of the rainbow. The author of the lighting design, French conceptual artist Yann Kersalé, described his creation as "a floating cloud of light covered with moire".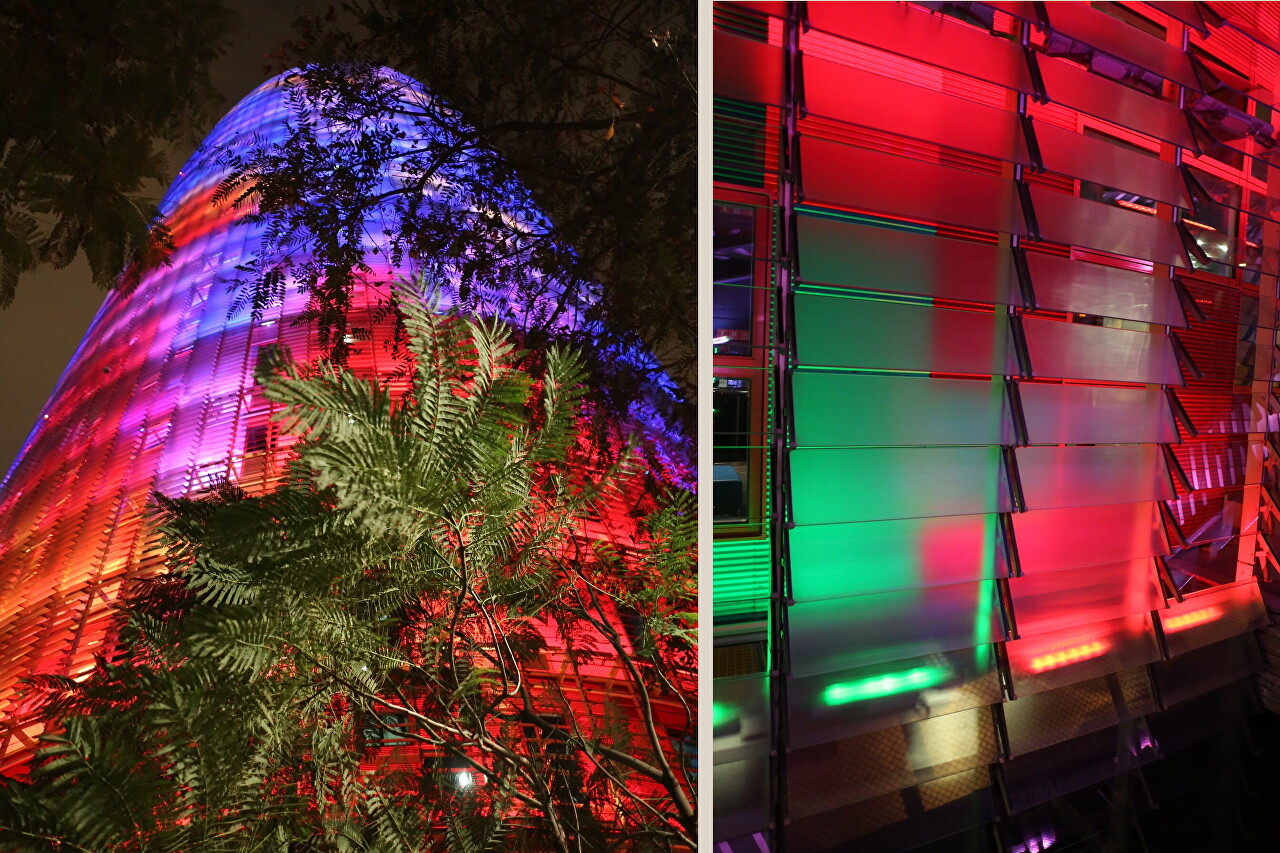 During the construction of the tower and for some time after its completion, heated debates continued that the building allegedly would not fit into the existing silhouette of the city and spoil its usual appearance. However, the tower quickly became one of the symbols of Barcelona.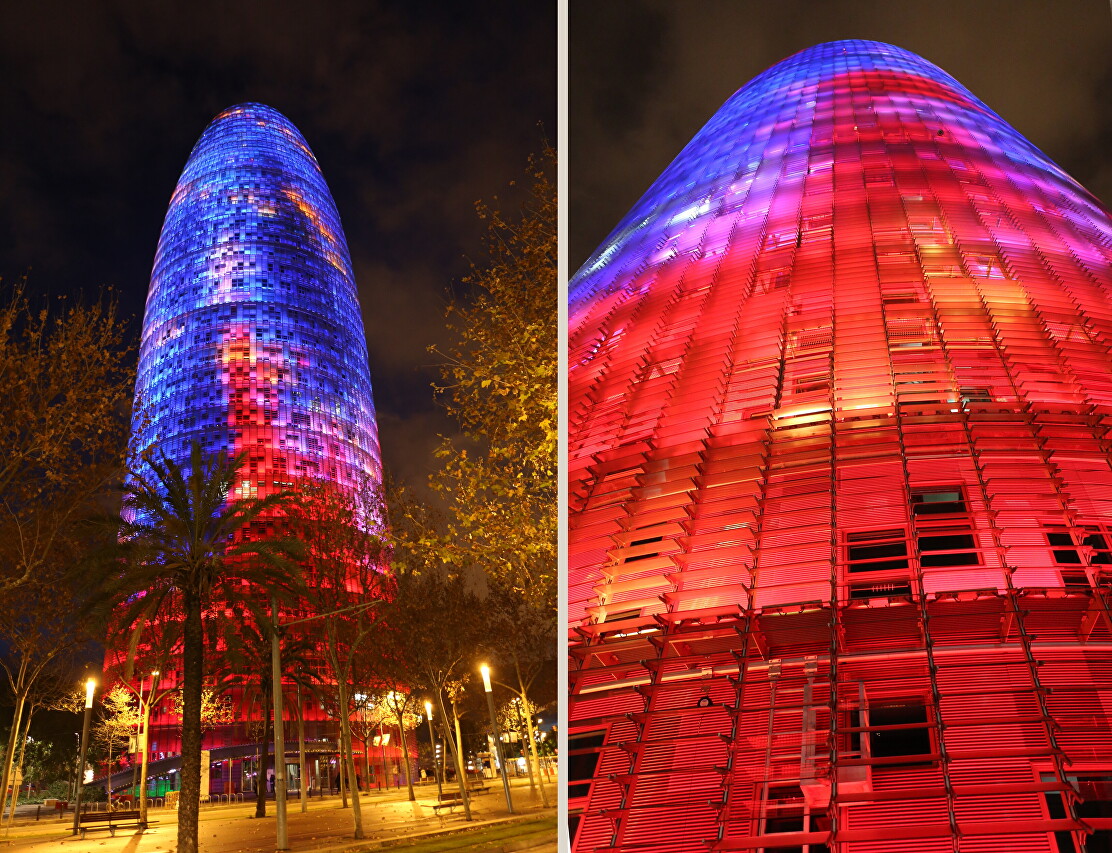 The tower also has another name, "Agbar", after the company that originally owned it. For its shape, the building has received several nicknames - "pepino" (cucumber, by analogy with the London Mary Axe - the Gherkin), "l'obús" (howitzer), as well as not quite decent ones, such as "el supositori" (rectal candle), and even more zaboristy.