Beverly Pepper Park
On the eve of the 1992 Olympics, the city authorities took care of putting the territory adjacent to the Northern railway station in order. The station was closed in 1972 and since then the vast space previously occupied by railway tracks and platforms has been empty. A competition was announced, which won the project of the park, designed by American avant-garde artist Beverly Pepper and Barcelona architects Carme Fiol, Andreu Arriola and Enric Pericas. The park is located to the right of the main facade of the Nord Staton (map) and has the official name Parque de la Estación del Norte, but more often it is called after the artist.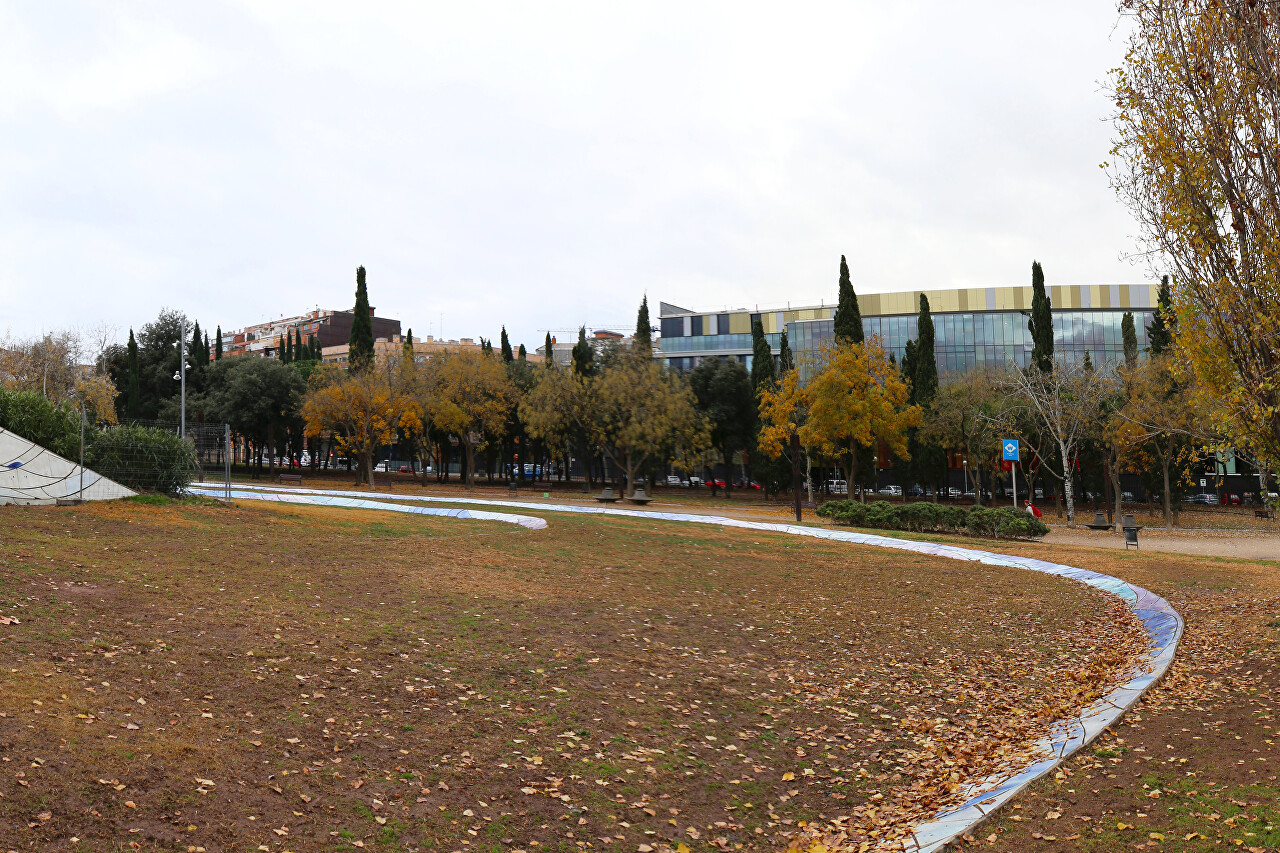 The artist's works show the influence of Catalan masters Antonio Gaudi and Joan Mirro, to whom she dedicated her creations.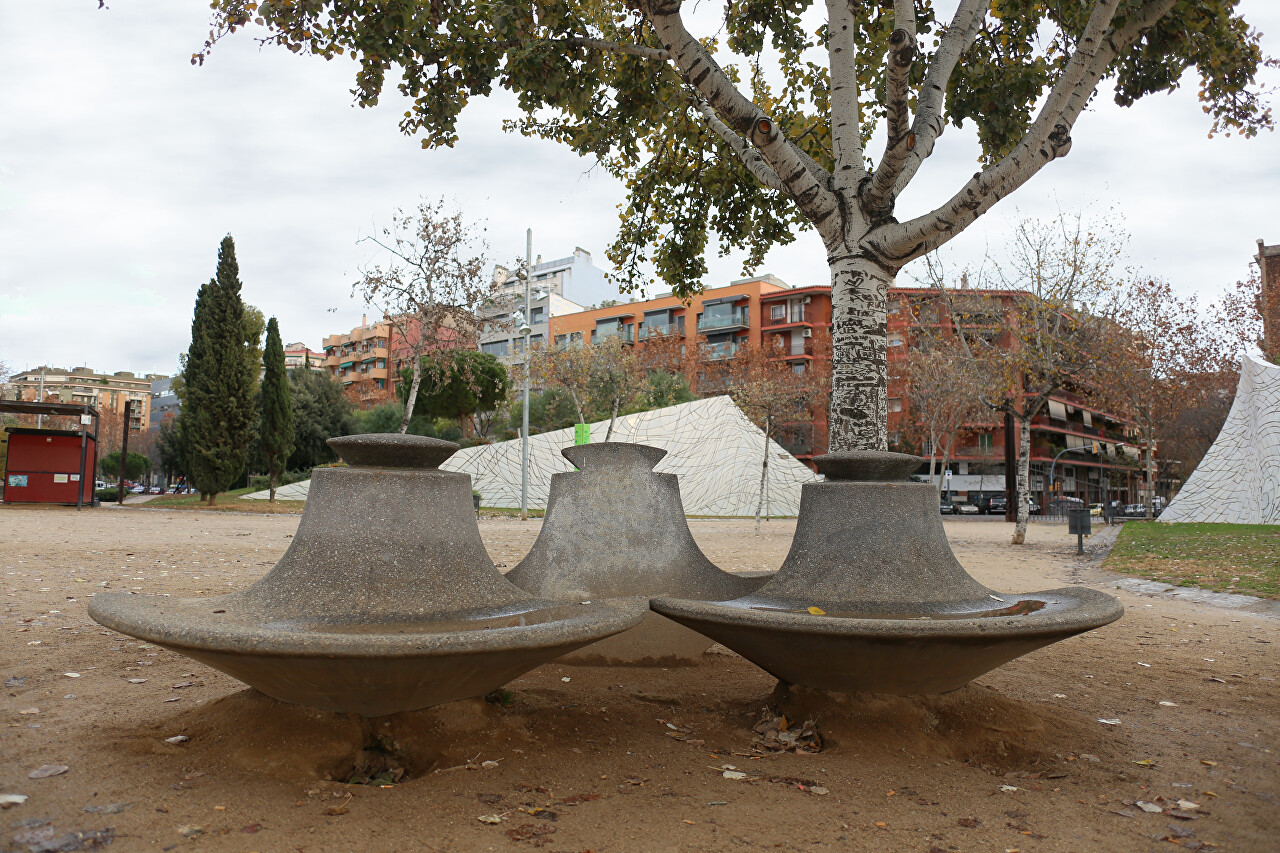 The Fallen Sky monument is a curved conical hill 7.5 meters wide and 45 meters long, lined with blue-and-white ceramic tiles depicting the sky. The structure is very popular with children who use it as a slide.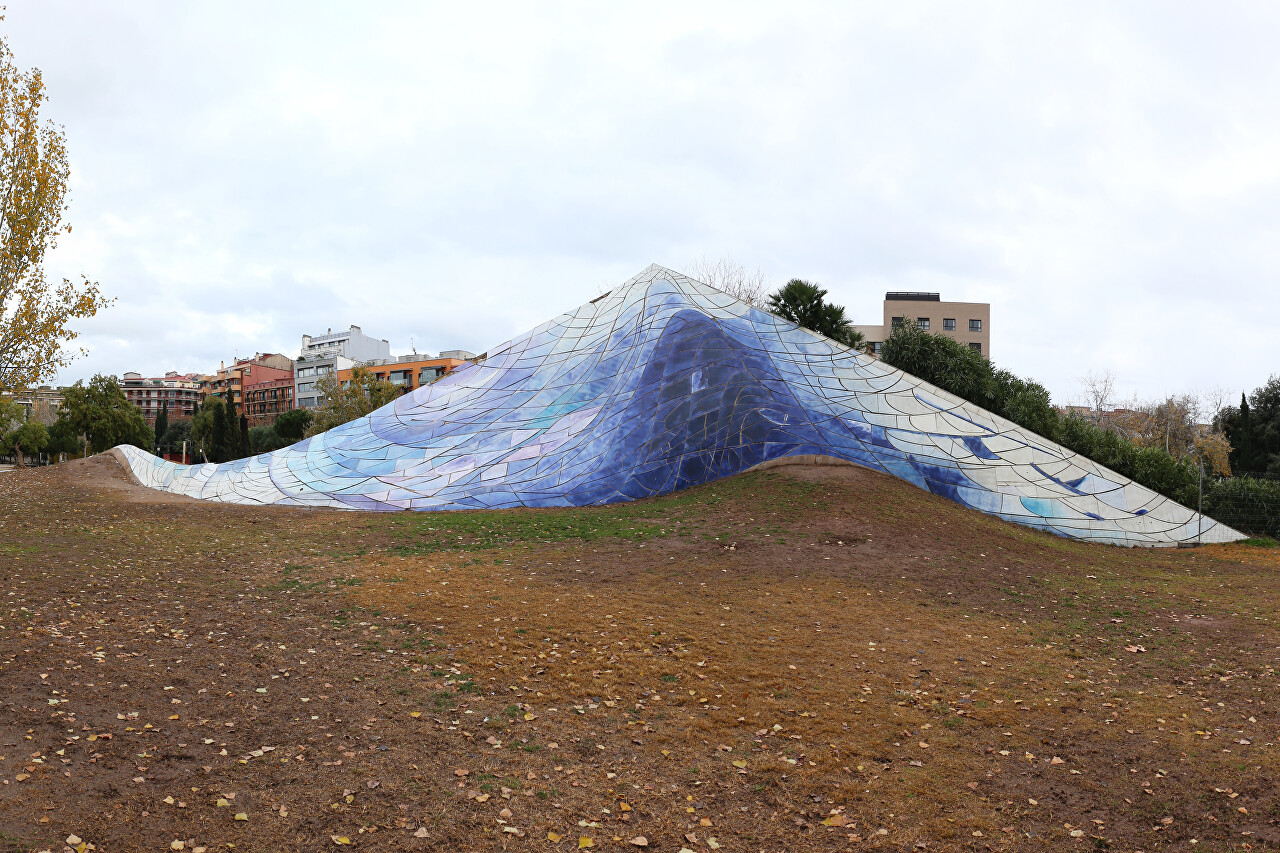 Spiral of Trees, a circular grove with a diameter of 50 meters, planted in a spiral depression.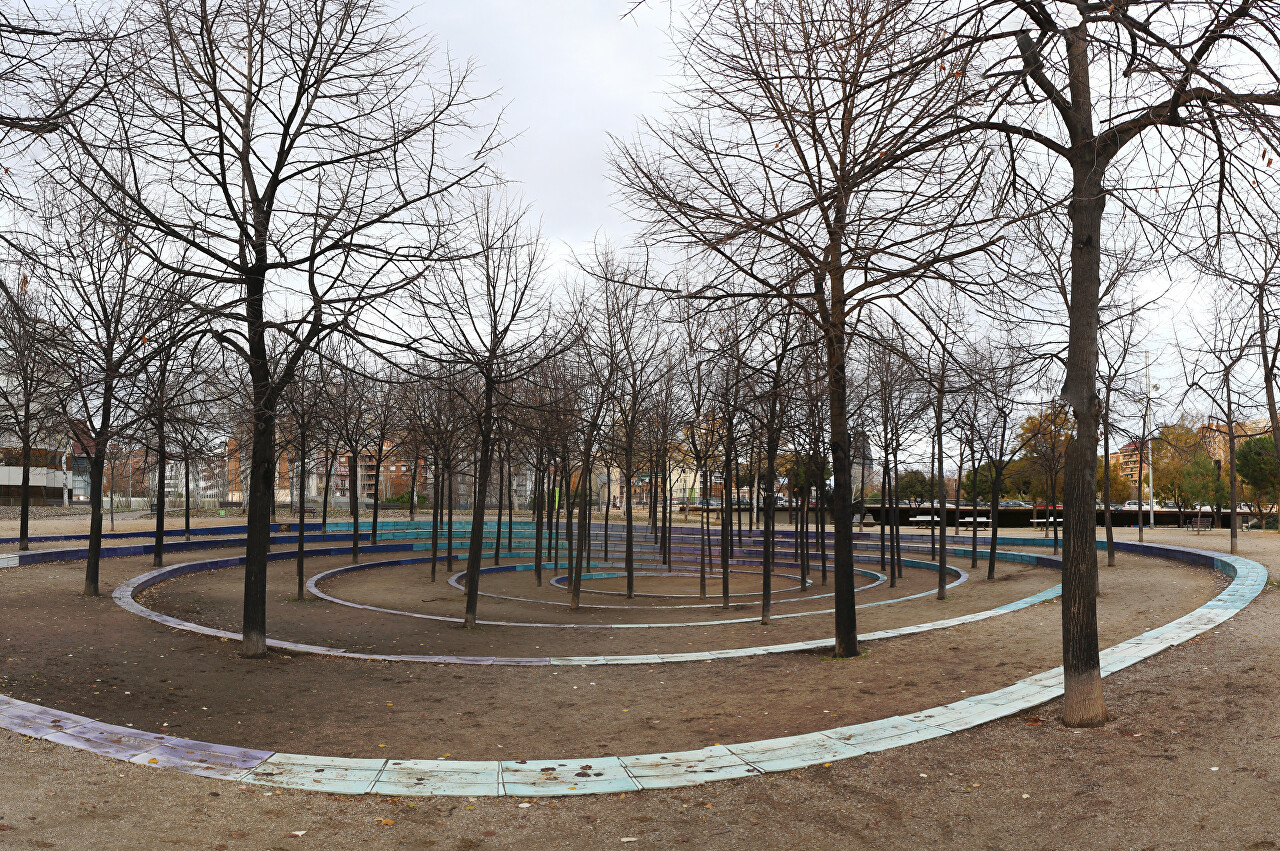 The tree crowns form a kind of gazebo, and the edges of the spiral are lined with ceramic panels, where you can relax in the shade on a hot day.