Madrid-Barajas Airport, T4 Terminal
The main airport of Spain (Aeropuerto Adolfo Suárez Madrid-Barajas) has four terminals. Today I leave from the fourth, it serves international flights. From the city, getting to the terminal is very easy - on the eighth (pink) metro line from Nuevos Ministerios station to the terminal Aeropuerto T4. The terminal was built relatively recently, in 2006. The construction was carried out as part of the reconstruction of the airport,which began in 1997. The winner of the project competition was British architect Richard Rogers (Richard Rogers). The construction of the terminal cost 1238 million euros.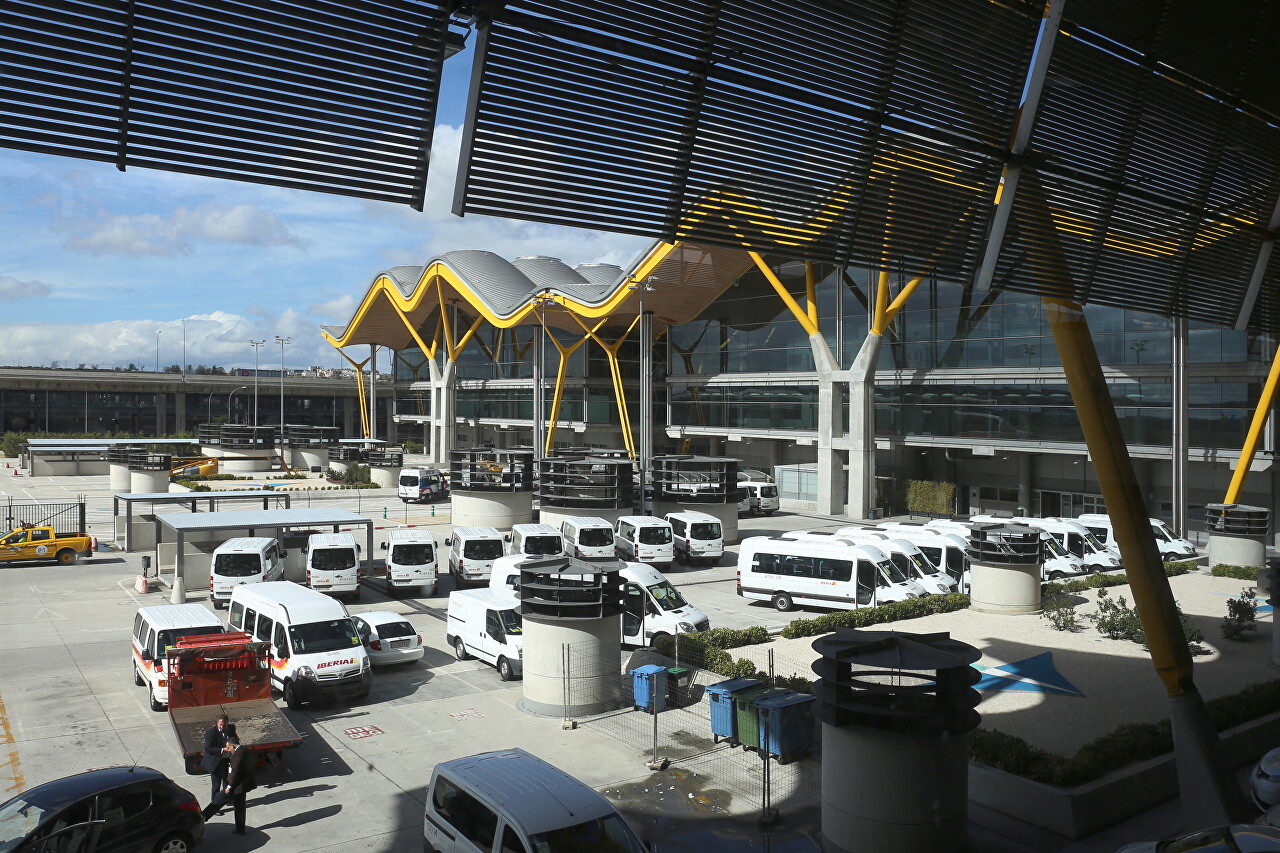 The project was awarded the Stirling prize of the Royal Institute of British architects, as well as RIBA European Awards 2006, Engineering 2005 Institute of engineering of Spain, Design Award, T + L 2006 in the category "Best public space". It is really very spacious and comfortable, statistics say that about 70 million passengers pass through this terminal per year, but I have never seen pandemonium here, although I have been in different seasons. One of the factors contributing to the comfort is natural daylight, which penetrates into the hall through special holes in the roof.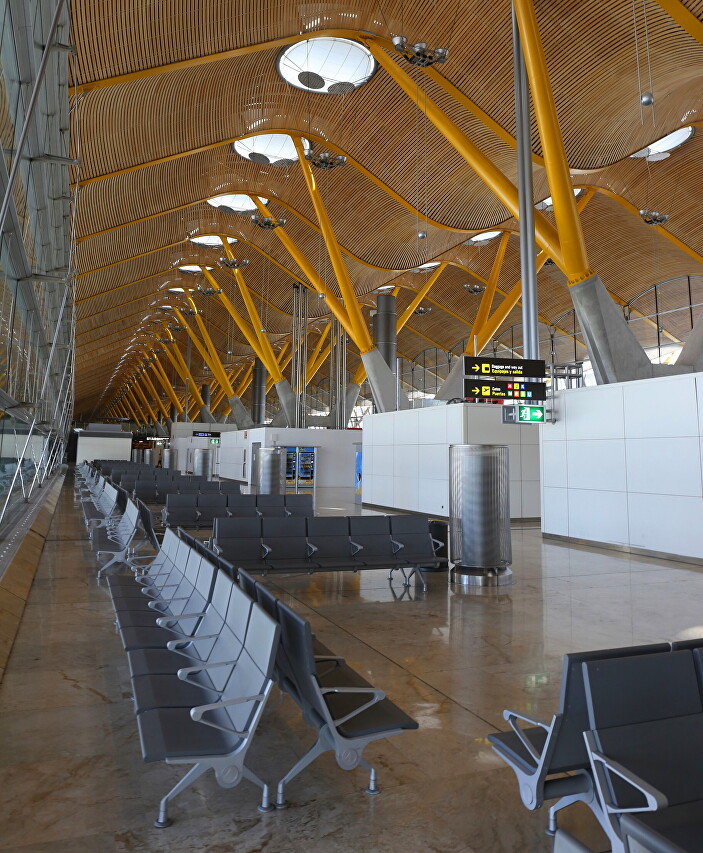 From the windows overlooking the airfield, you can see the satellite of terminal 4, T4S, serving international flights outside the Schengen area. It is connected to the main building by an underground tunnel through which an automatic train runs, the journey time is about three minutes.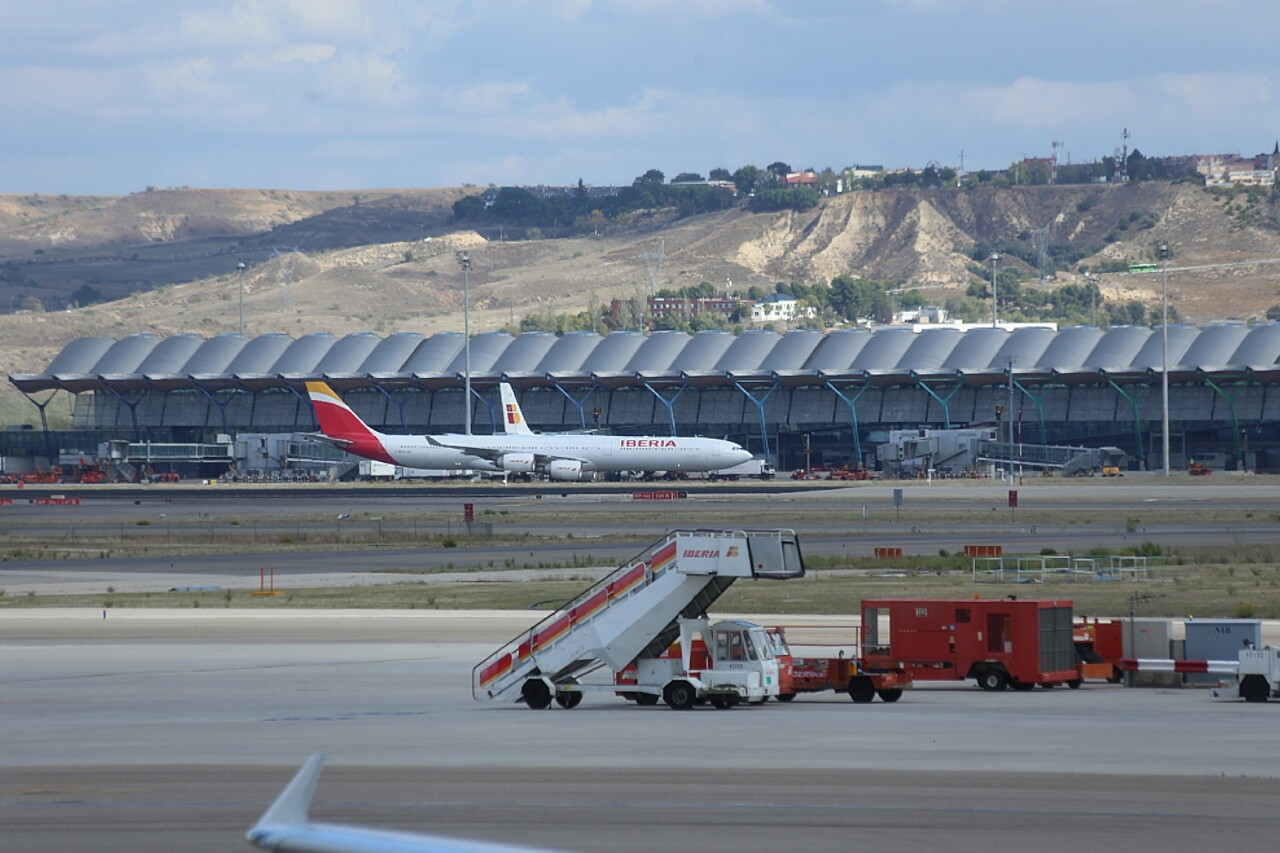 Between T4 and T4S is one of the four runways of the airport, and while waiting for a flight, you can watch the taxiing, takeoffs and landings of aircraft.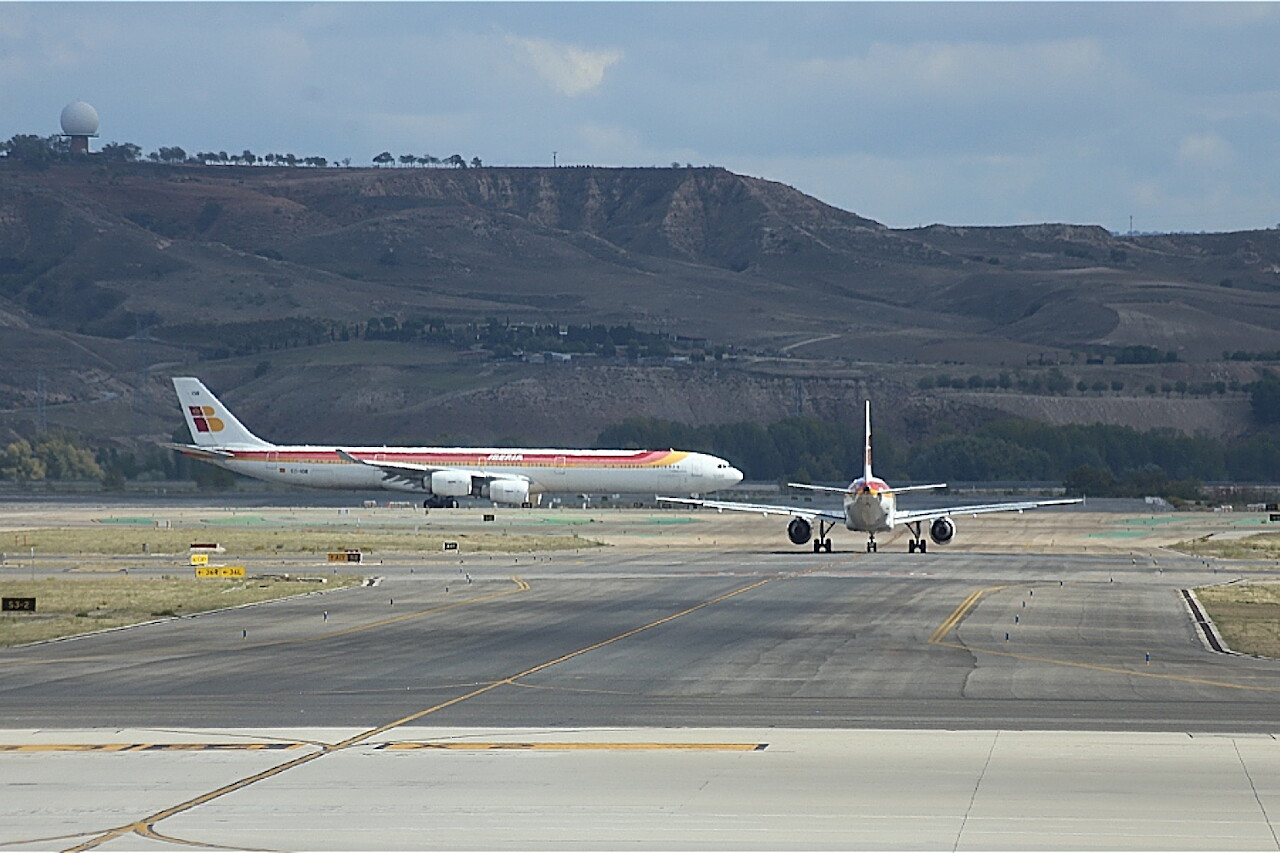 If you look through the Windows of the other side, you can clearly see the business center "Four towers" (Cuatro Torres Business Area). It seems very close, but in fact it is more than 8 kilometers away.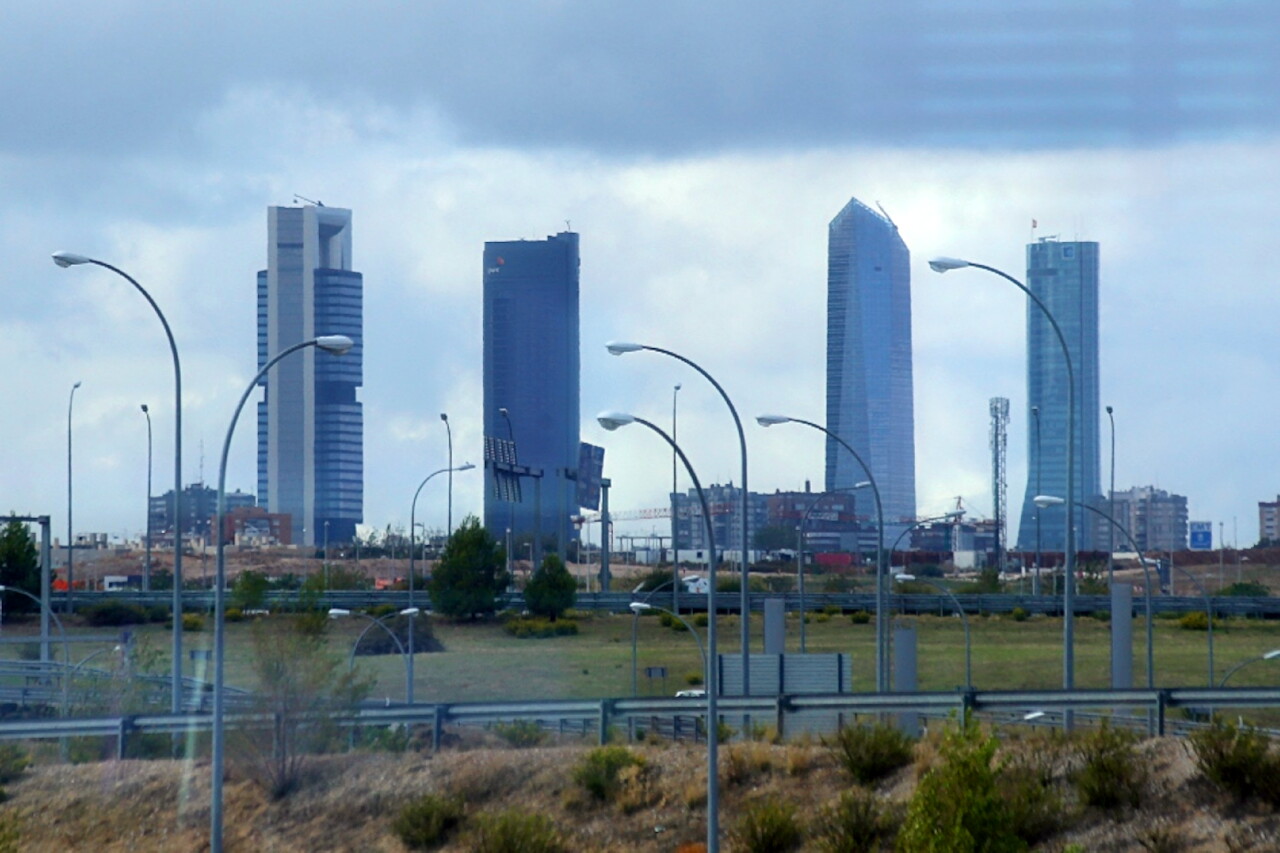 My Czech Airlines plane has arrived and I will take it to Prague.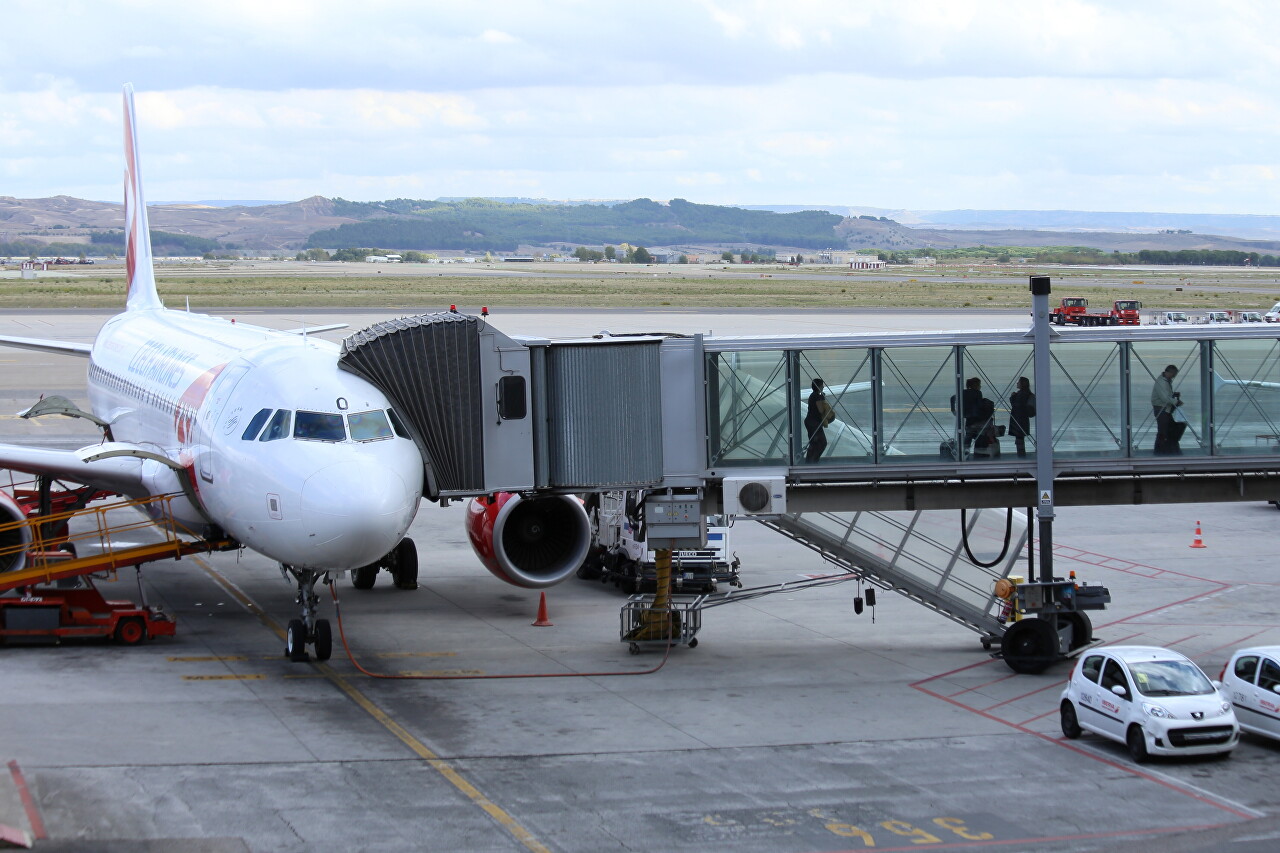 Under the wing of the plane - the Aragonese Pyrenees. The air route passes over familiar places - Huesca, Jaca, where I traveled in the spring of this year.