Taormina Tourist Information Center
Getting to know the city for anyone starts with a visit to the tourist office, where you can get hold of a map of attractions and find out their opening hours. The information center (Azienda Turismo di Taormina) is located at the very beginning of the main street, Coroso Umberto I, fifty meters from the Porta Messina Gate, in the medieval Palazzo Corvaja.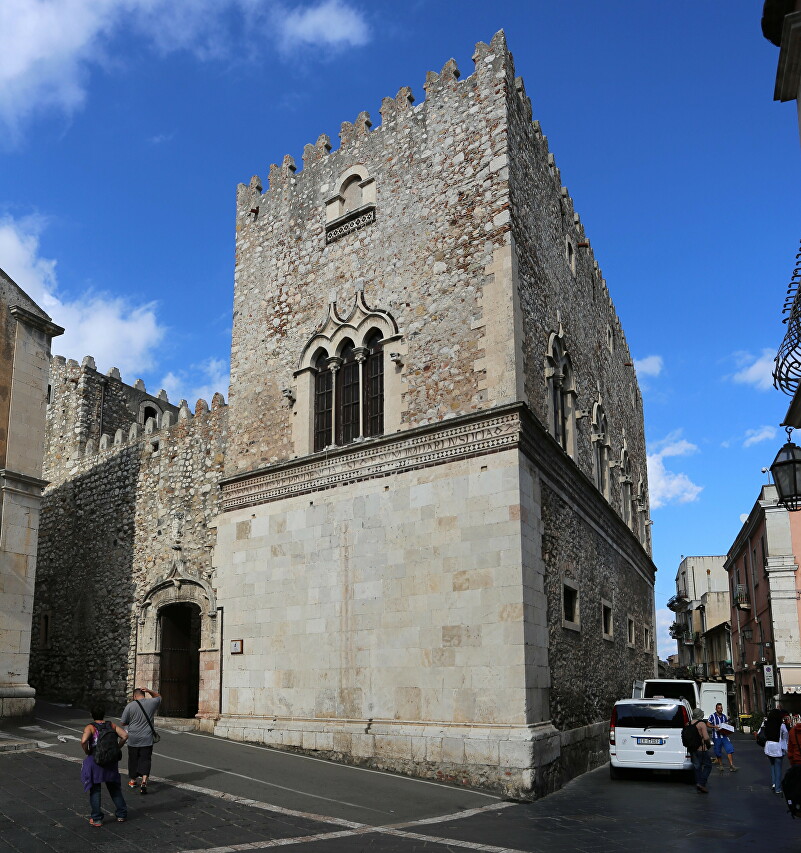 Turofis Taormina compares favorably with similar organizations in other cities in that it is a small museum.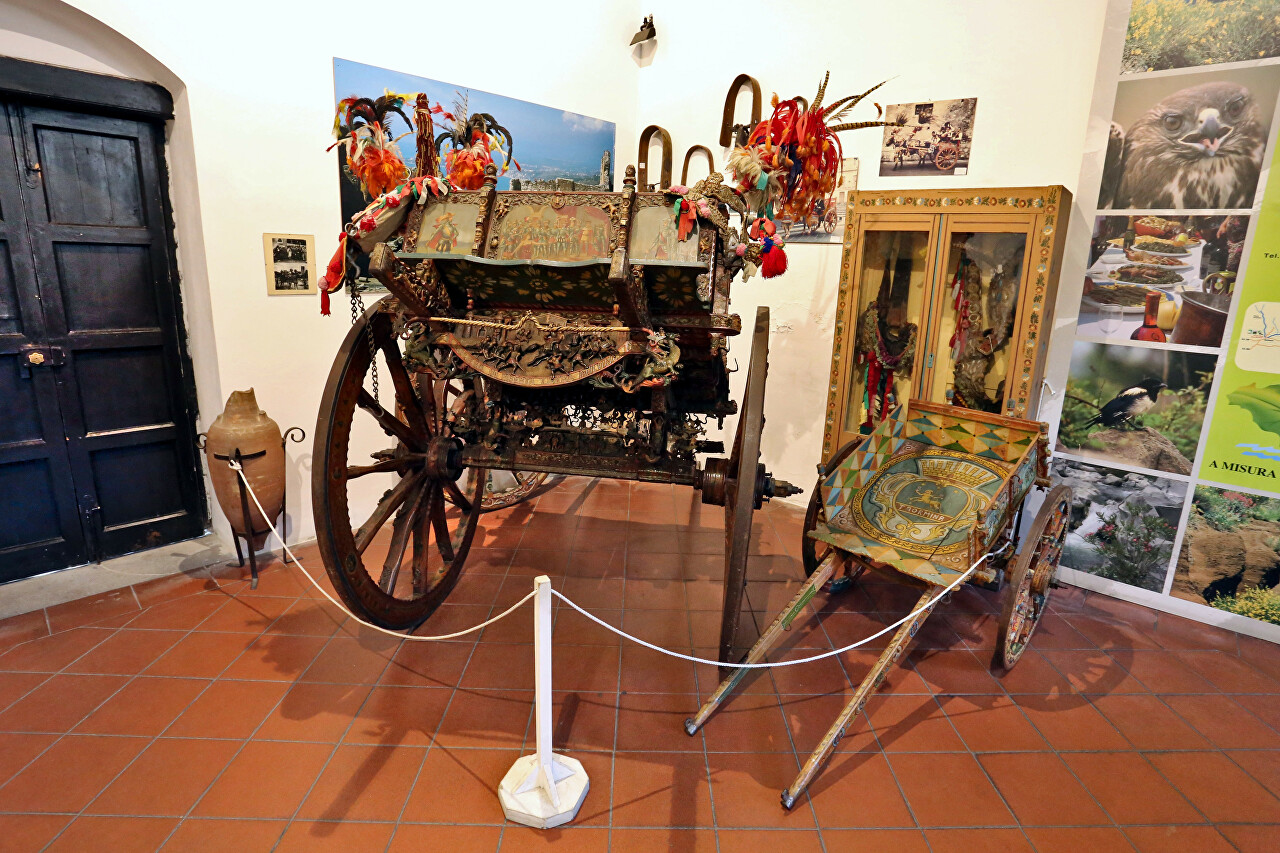 And while I was waiting for a couple of French tourists to finish harassing the employee with rhetorical questions, I thoroughly studied the device and design of a traditional Sicilian carriage - "caretta". You can read more about this colorful design in a separate article

.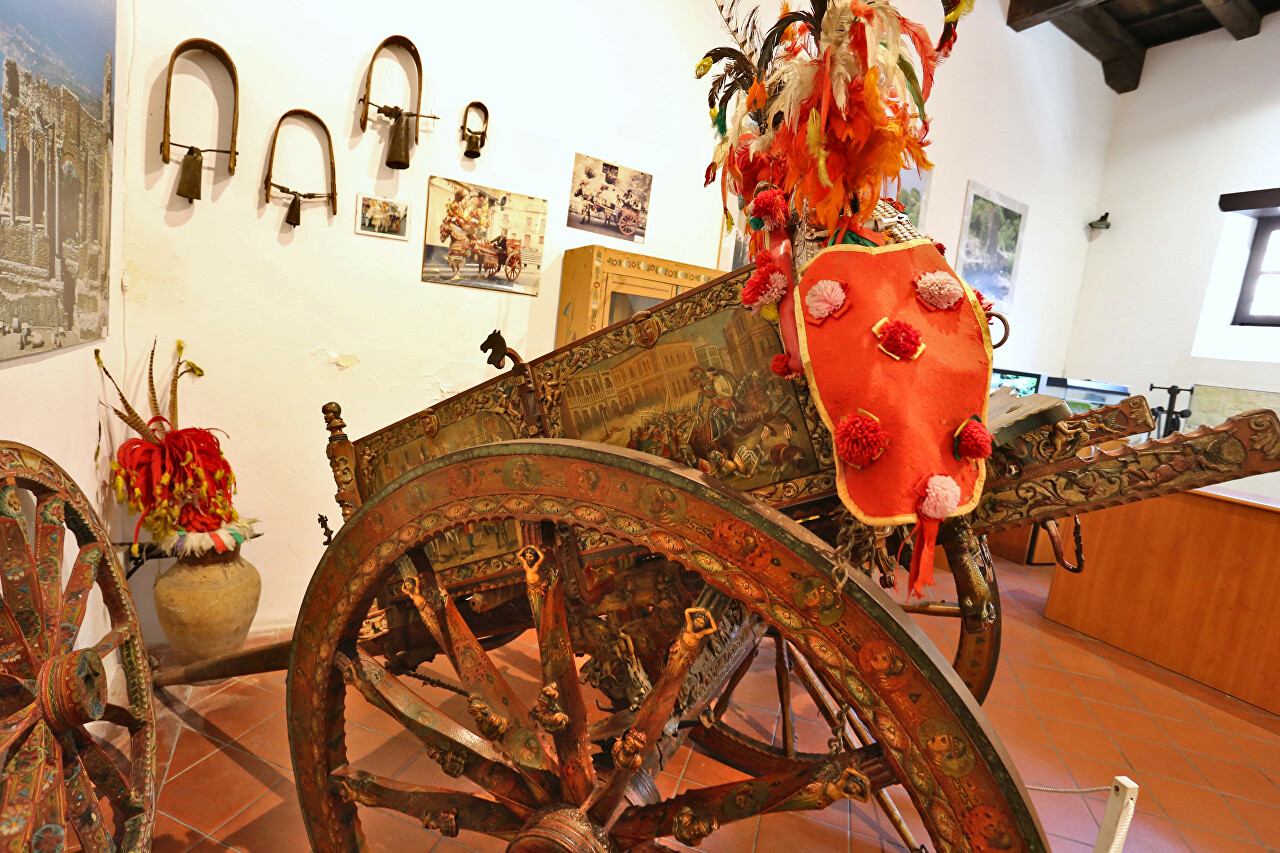 There is also a small collection of marionettes, traditional characters of the Sicilian puppet theater. A special museum in Palermo

is dedicated to them .