Corso Umberto I, the Main Street of Taormina
Having received a map of the city in the information center, which is located Palazzo Corvaja, I began my first acquaintance with Taormina. As always, I started it by walking along the main street that runs through the entire historic center of the city. Corso Umberto I has a length of about 800 meters and is a pedestrian zone along its entire length.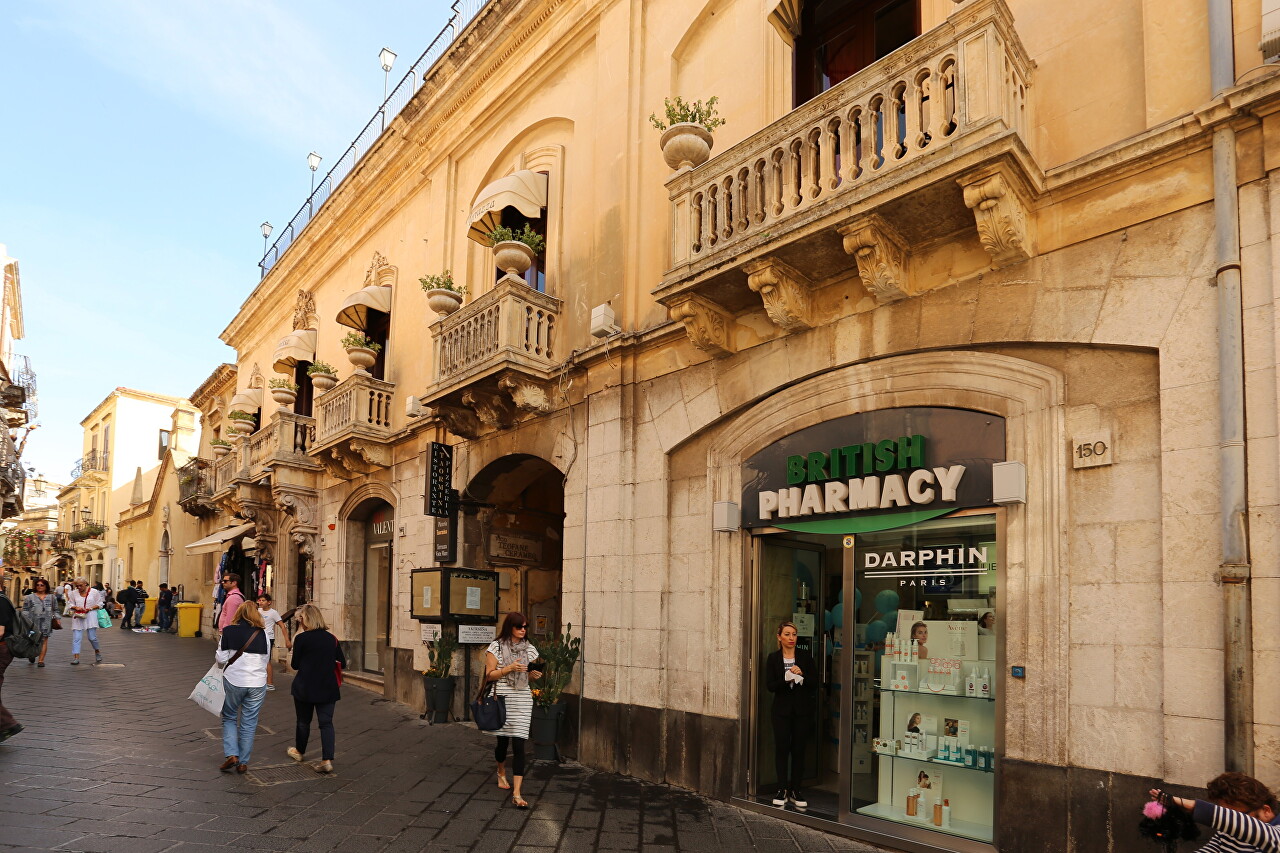 The street starts from the stone arch of the Porta Messina Gate. They are located fifty meters northeast of the Korvaja Palace. Here was the eastern border of the medieval city.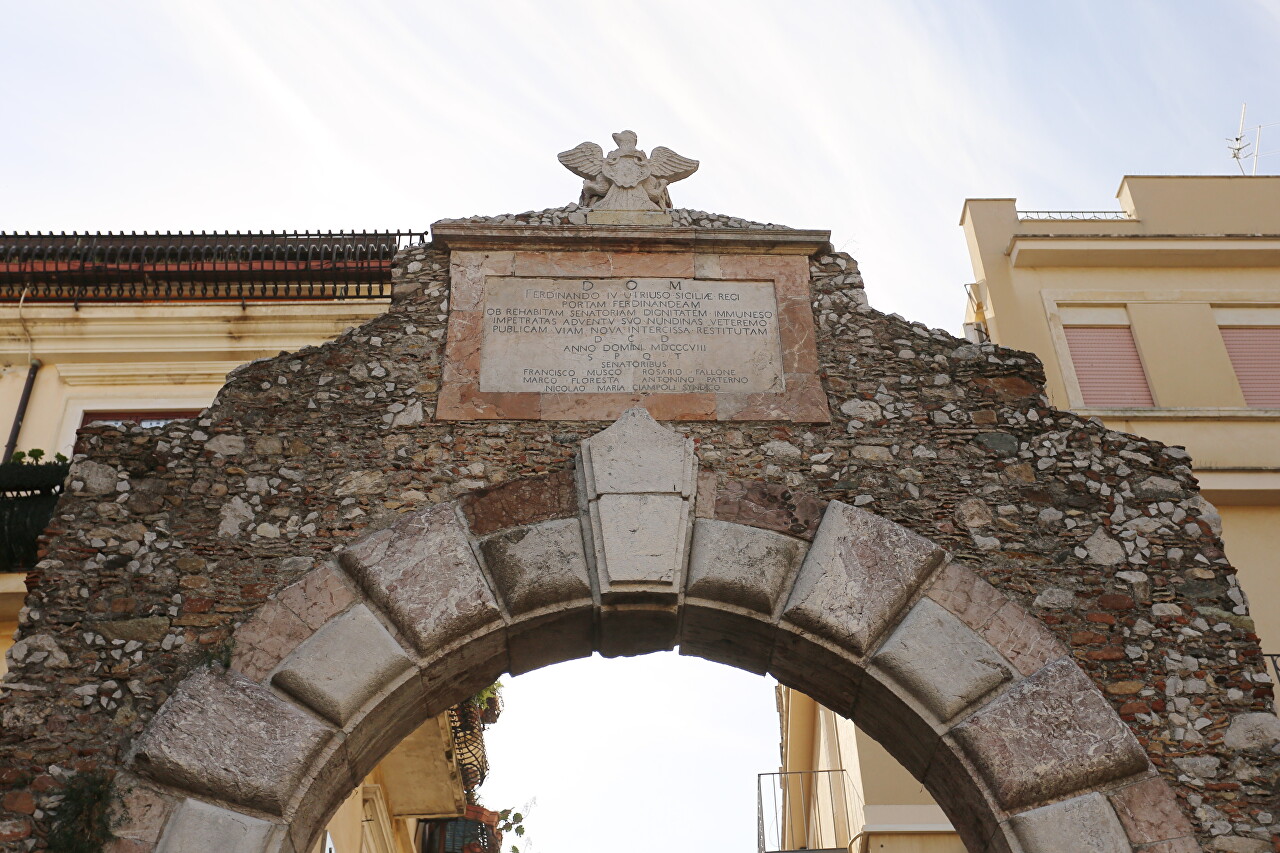 Let's go back to Largo Santa Caterina, where the church of the same name is located. I already managed to visit it after leaving the information center, read about this in the previous article.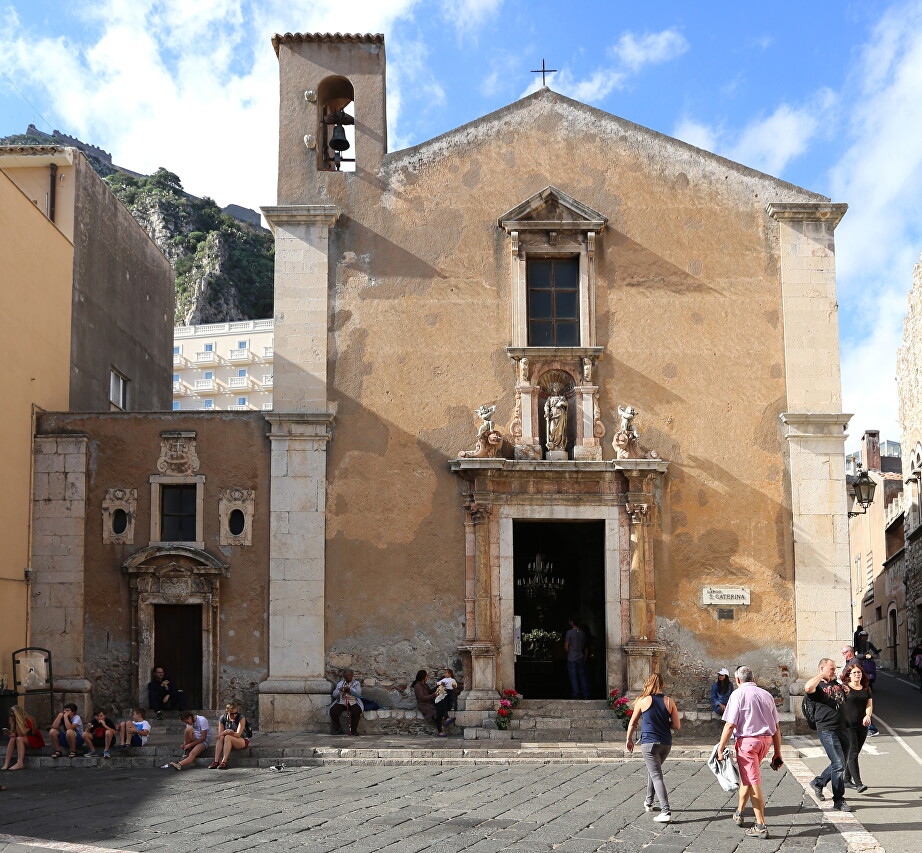 In the southern corner of the square is the popular Badia restaurant, easily recognizable by its three ancient arches. Here you can enjoy traditional Italian cuisine prepared according to the family recipes of the restaurant owners: appetizers, pasta, pizza, meat and fish dishes, traditional Sicilian dishes, Sicilian truffles, fresh tuna, swordfish, desserts and, of course, a huge selection of excellent Sicilian wines.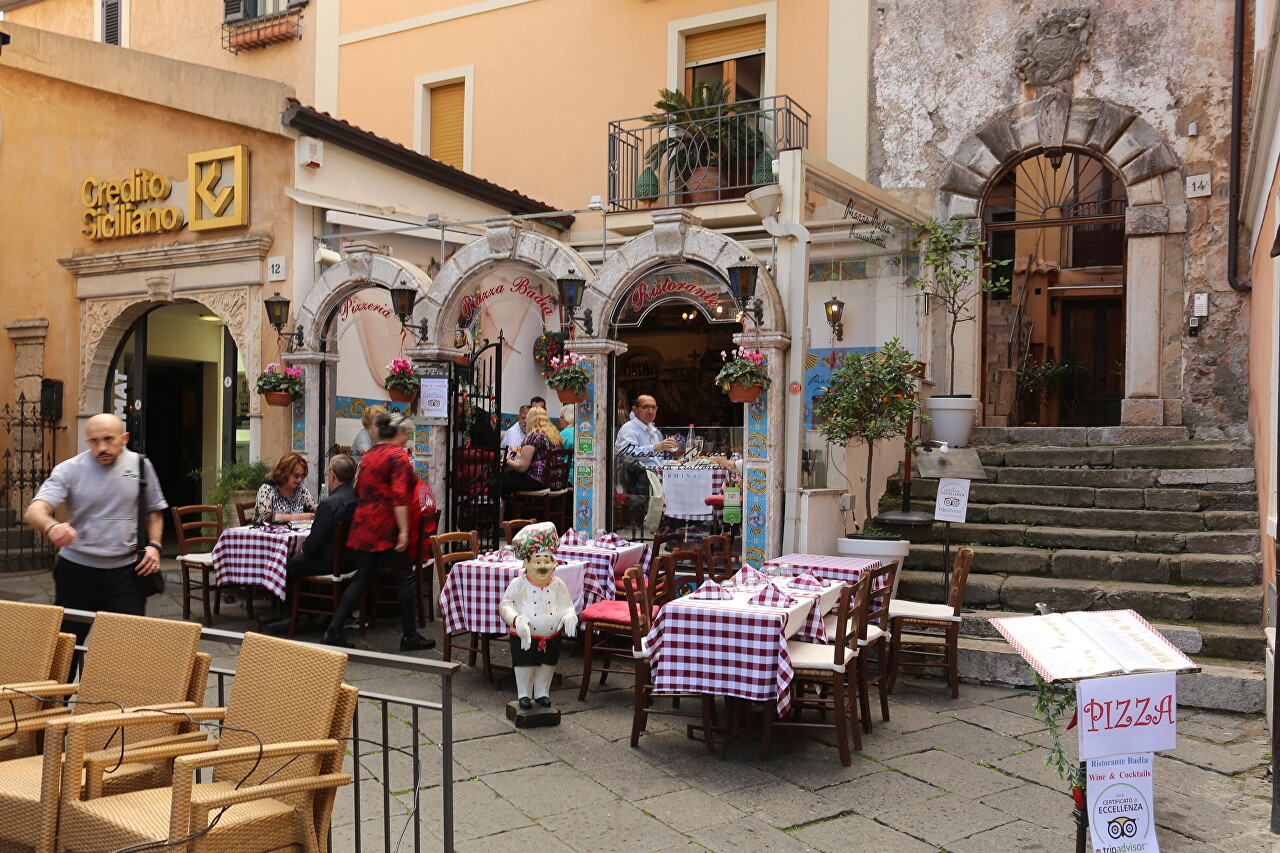 Just a block away, you'll see the popular Re di Bastoni pub, which offers exclusive Pan dark ales with hazelnuts, as well as a variety of other beers and a wide variety of cocktails.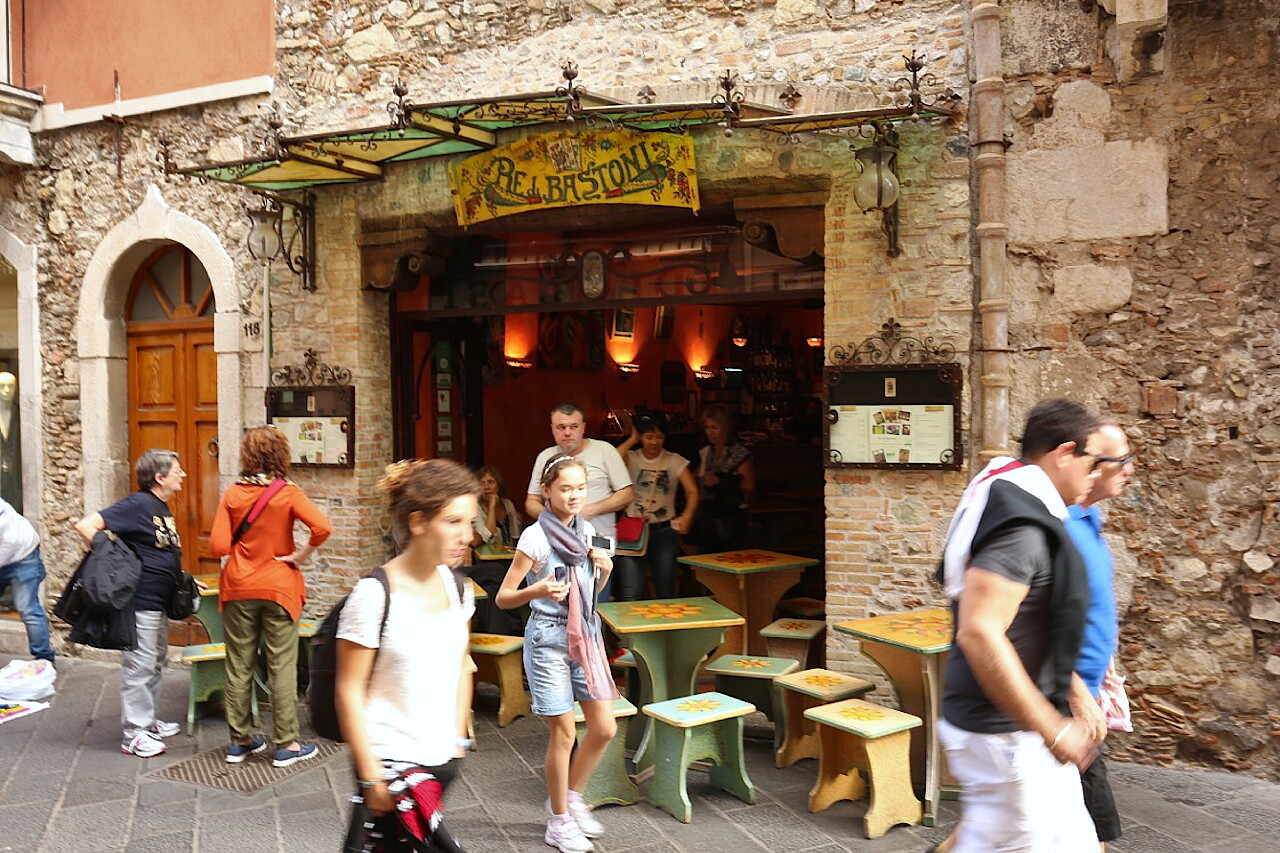 In the evening, jazz musicians perform here.This place is immediately recognizable by the original wooden tables and stools, painted in the Sicilian style.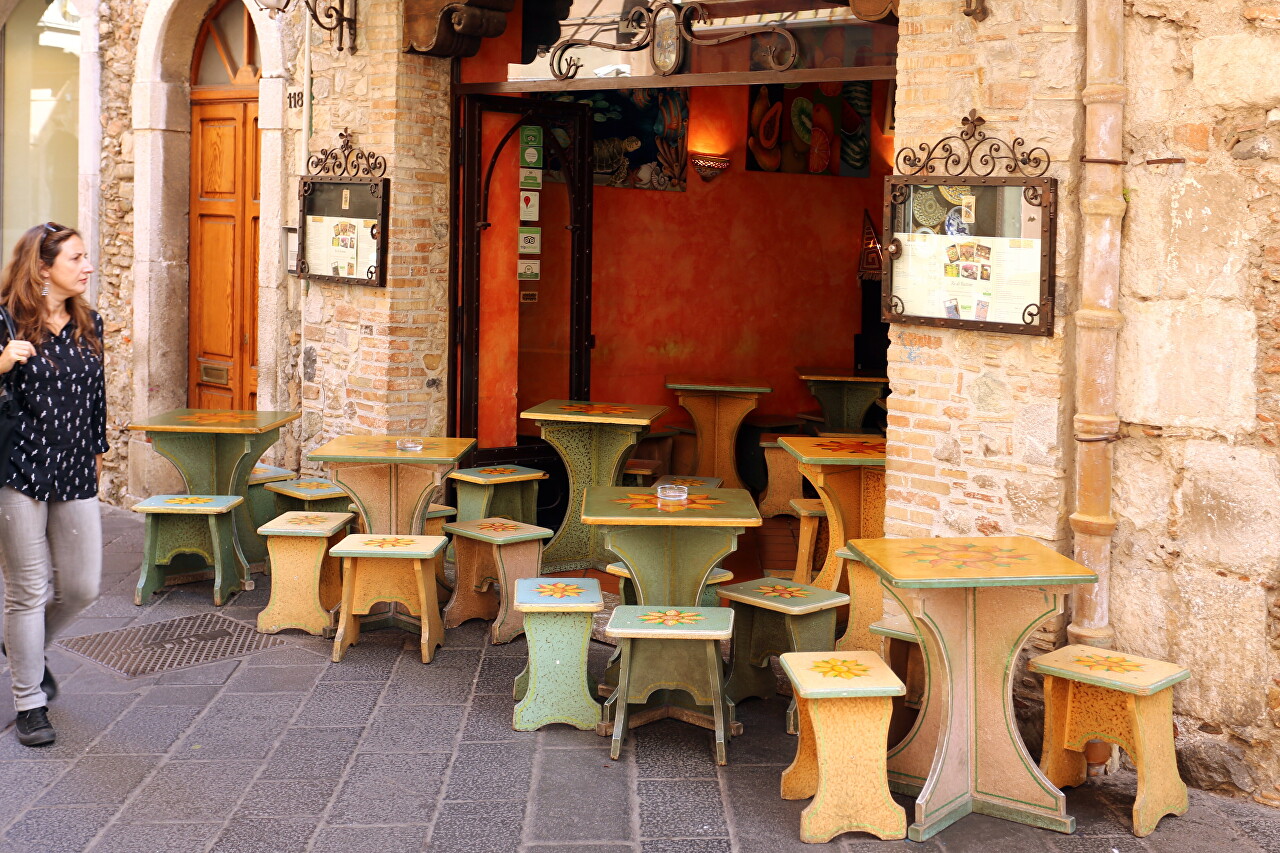 On the right side of the street, the steps of the side streets leading to the upper part of the old town go up. Here you can see the work of contemporary artists of Taormina.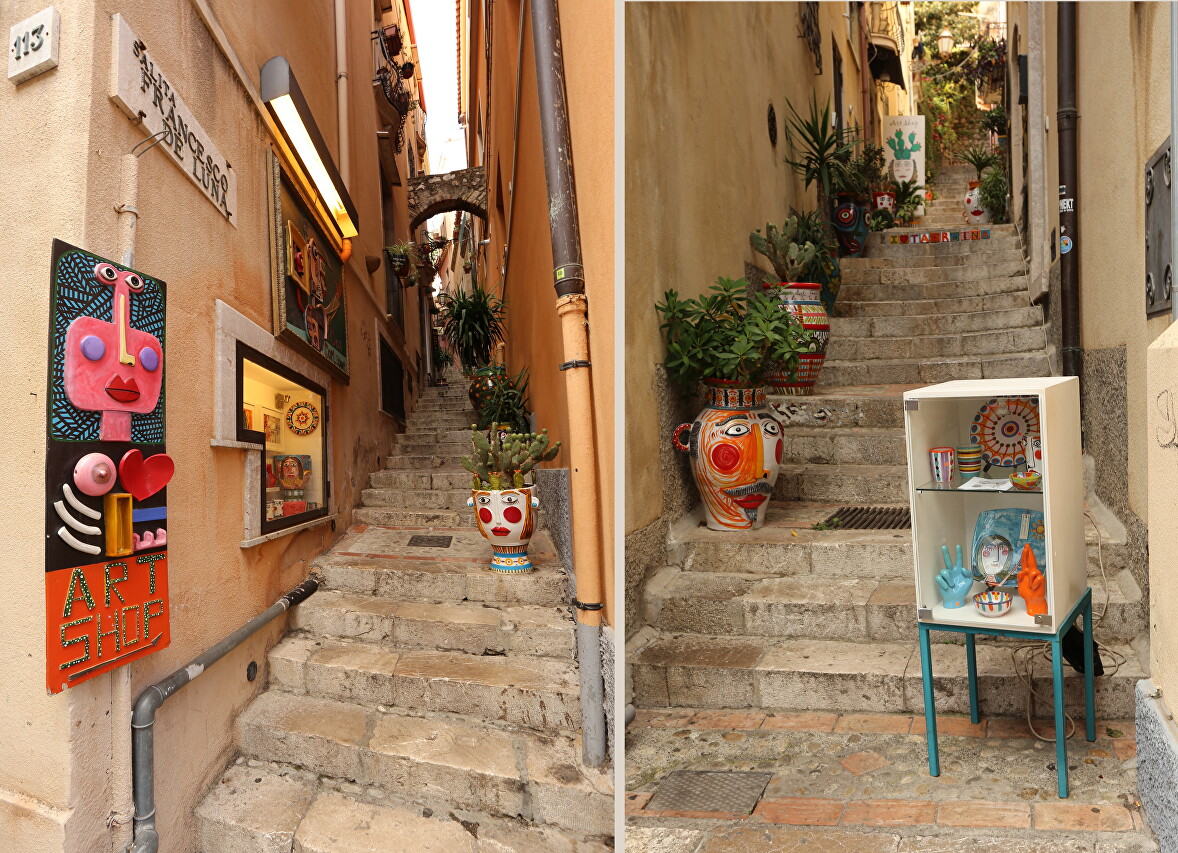 On Corso Umberto, there are many souvenir shops and art salons, where the original ceramics of local craftsmen attract attention.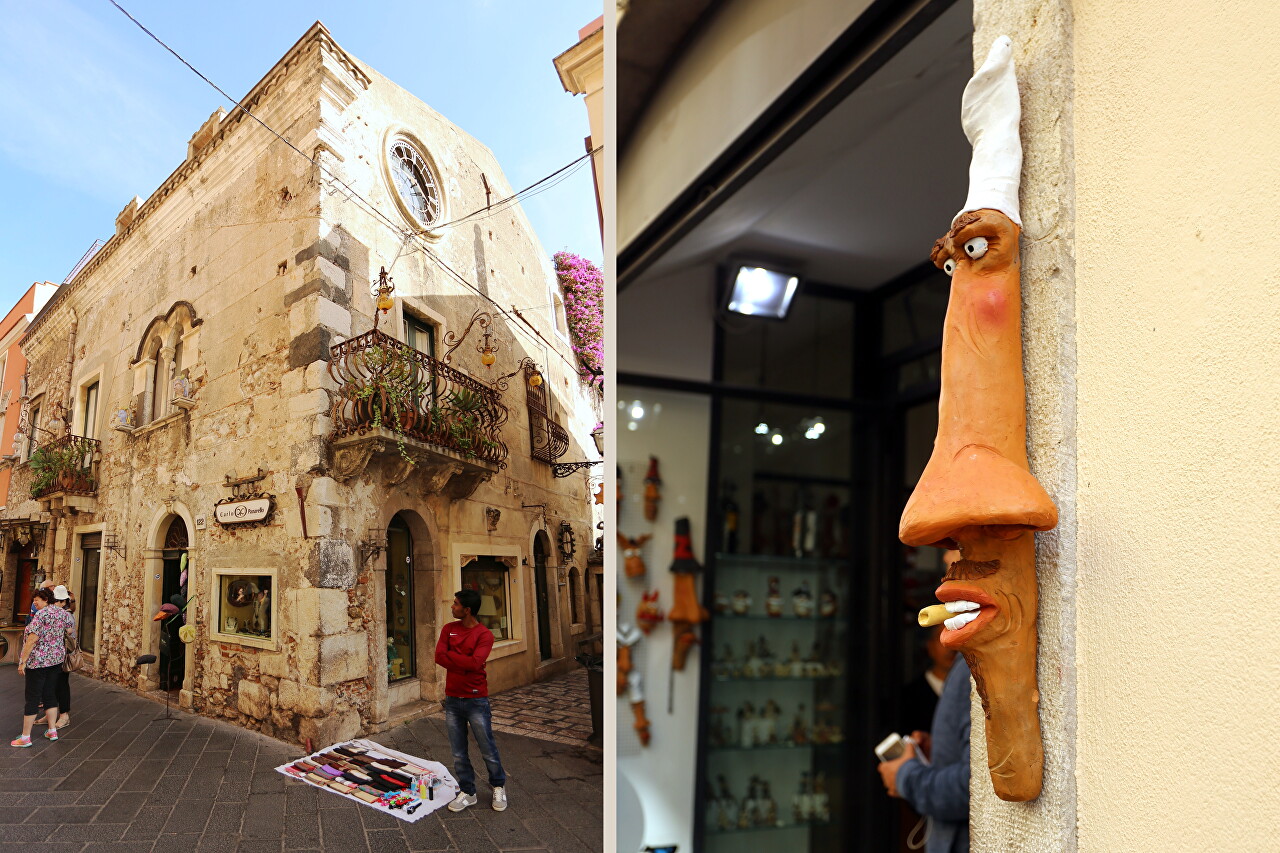 In one of the viirinas, I saw an old painting depicting the most powerful eruption of Mount Etna in 1669, when a crater formed near the town of Nicolosi, and lava from it reached the walls of Catania.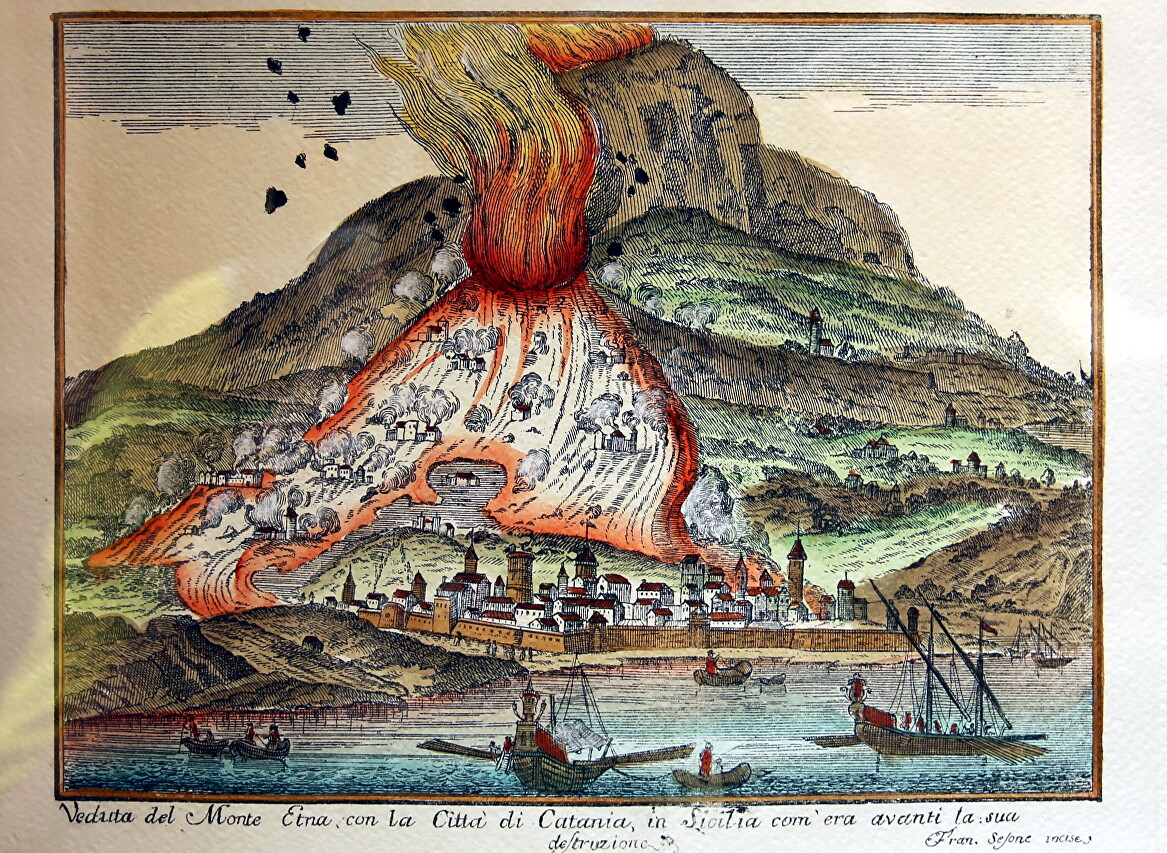 I walked along numerous restaurants, cafes, bars, souvenir shops and boutiques to 9 Arele Square (Piazza Nove Aprile).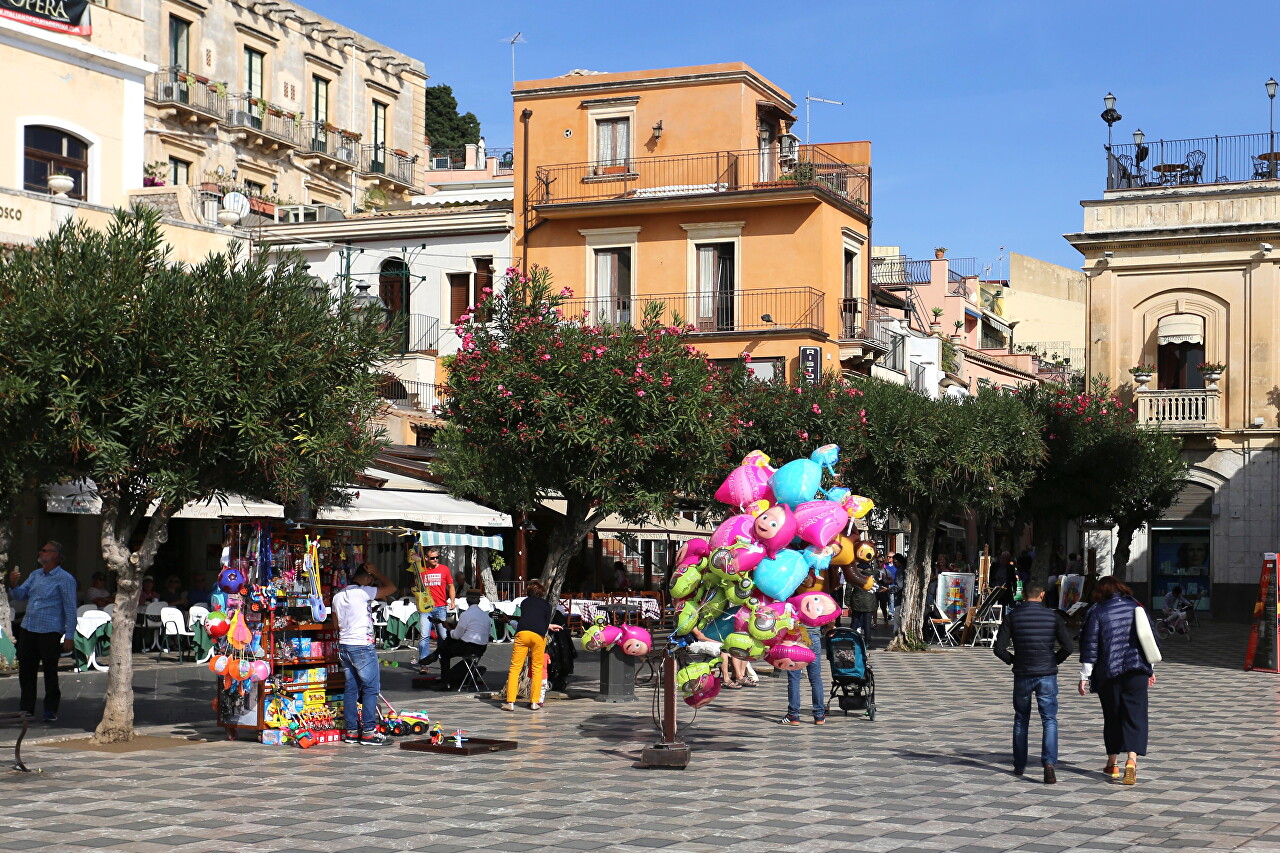 This is the central square of the old town, it divides the Corso Umberto into approximately two equal parts. Here are the Church of San Giuseppe, the Clock Tower and the belvedere with amazing views, read about this in the next article.