From Palermo to Monreale by Bus
I took the AST bus to Montreal, which runs every hour and a half starting at 6:10. The journey time is about 40 minutes. The ticket price is 1.40 euros. The departure point is located in Piazza Giulio Cesare, opposite the Central Station on the corner of Via Roma.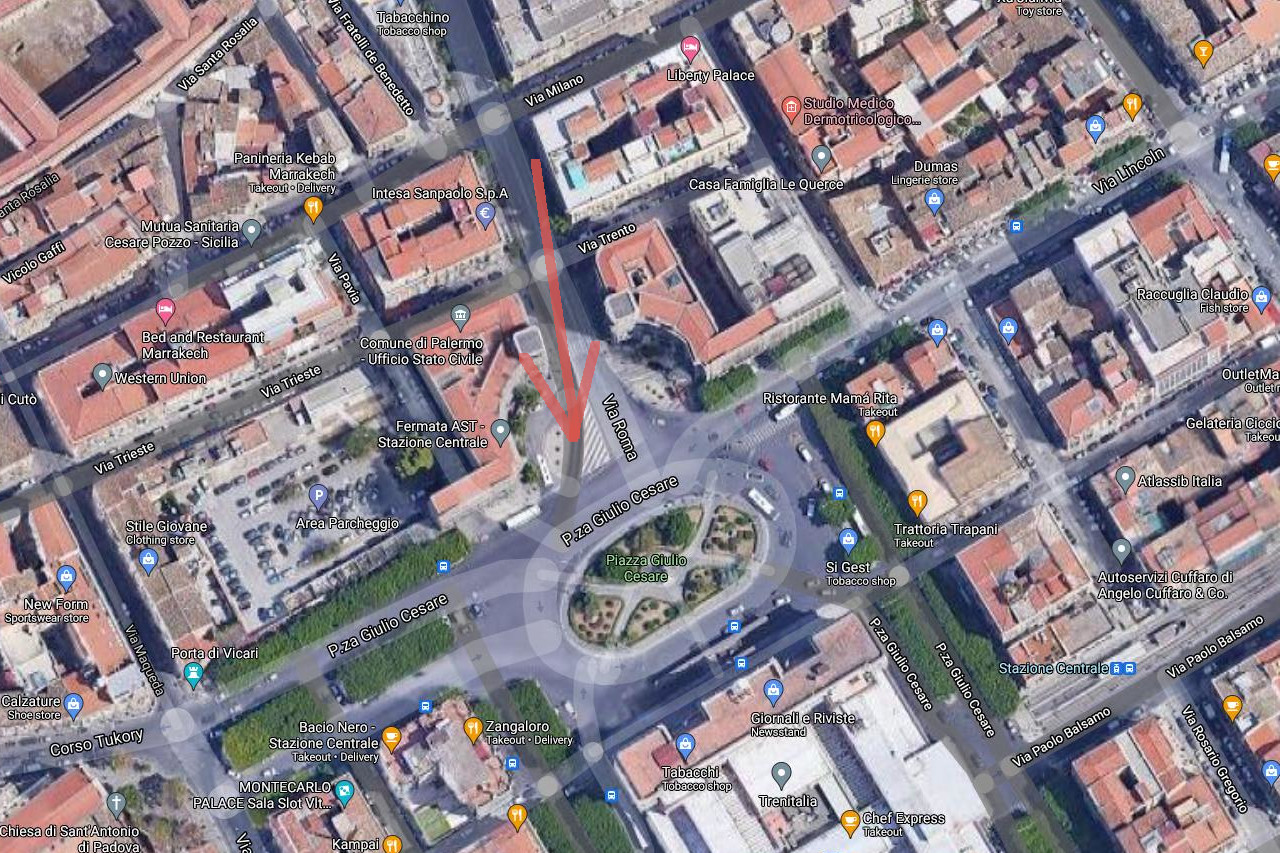 Palermo-Monreale and Monreale-Palermo timetable.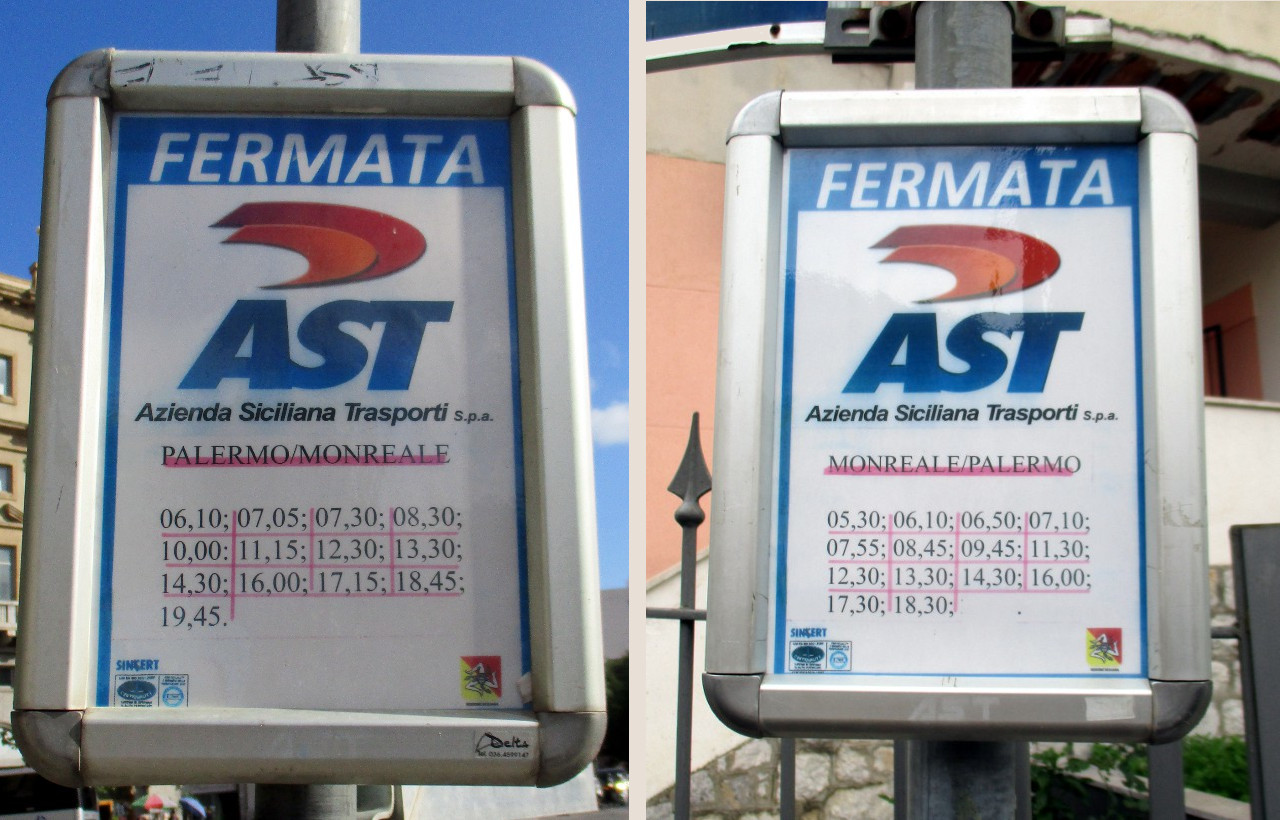 Also from the Piazza Indipendenza to Montreal, the N.389p bus of AMAT Palermo S. p.A. runs every hour and a half, with a journey time of about half an hour. Ticket price 1.40 euros.