Cantarella Palace, Catania
The Palazzo delle Poste is connected by an arch to a four-story house with the number 205, which is called Palazzo Cantarella and was built in 1905 in the neoclassical style. The information plate only says its name and year of construction, there is no other information. I didn't find anything in the Internet either.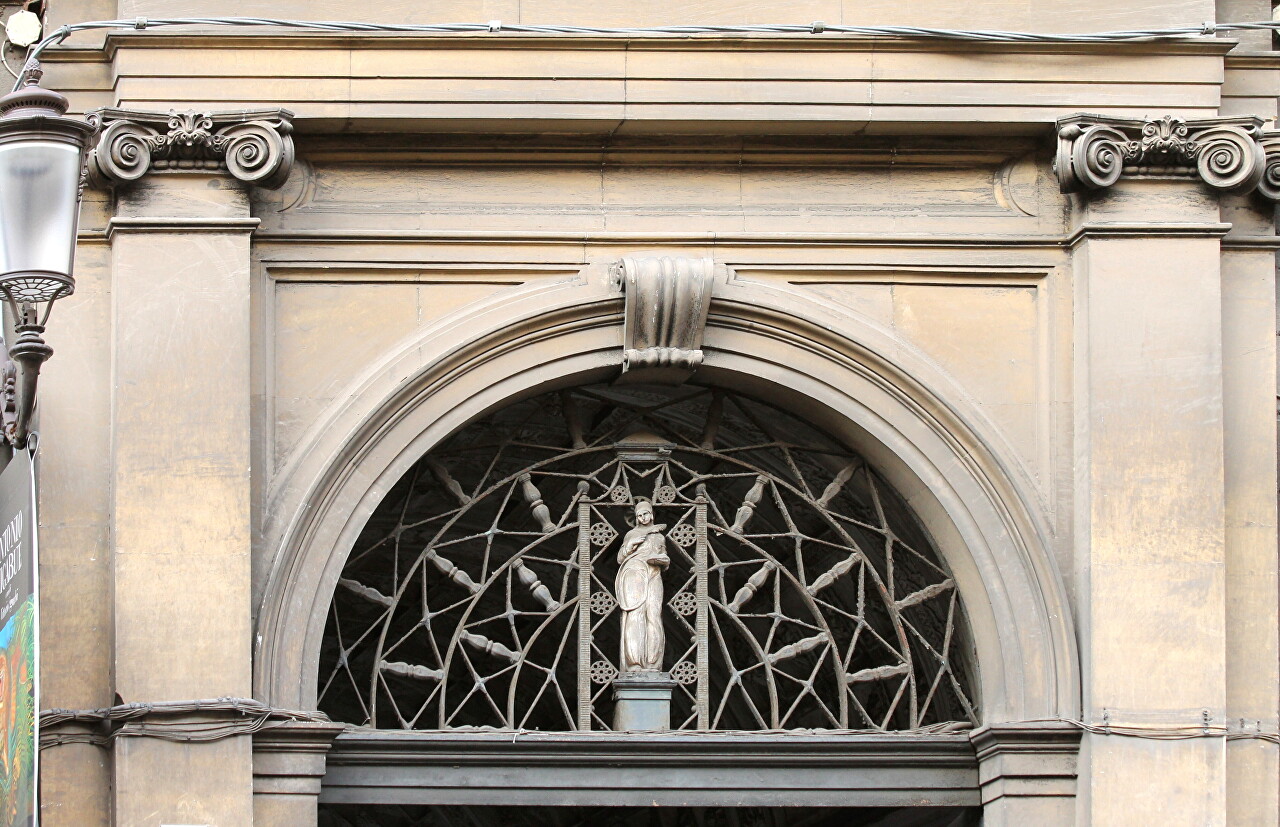 The name Palazzo (palace) for this house probably sounds too loud, it is a typical typical residential building of the early twentieth century.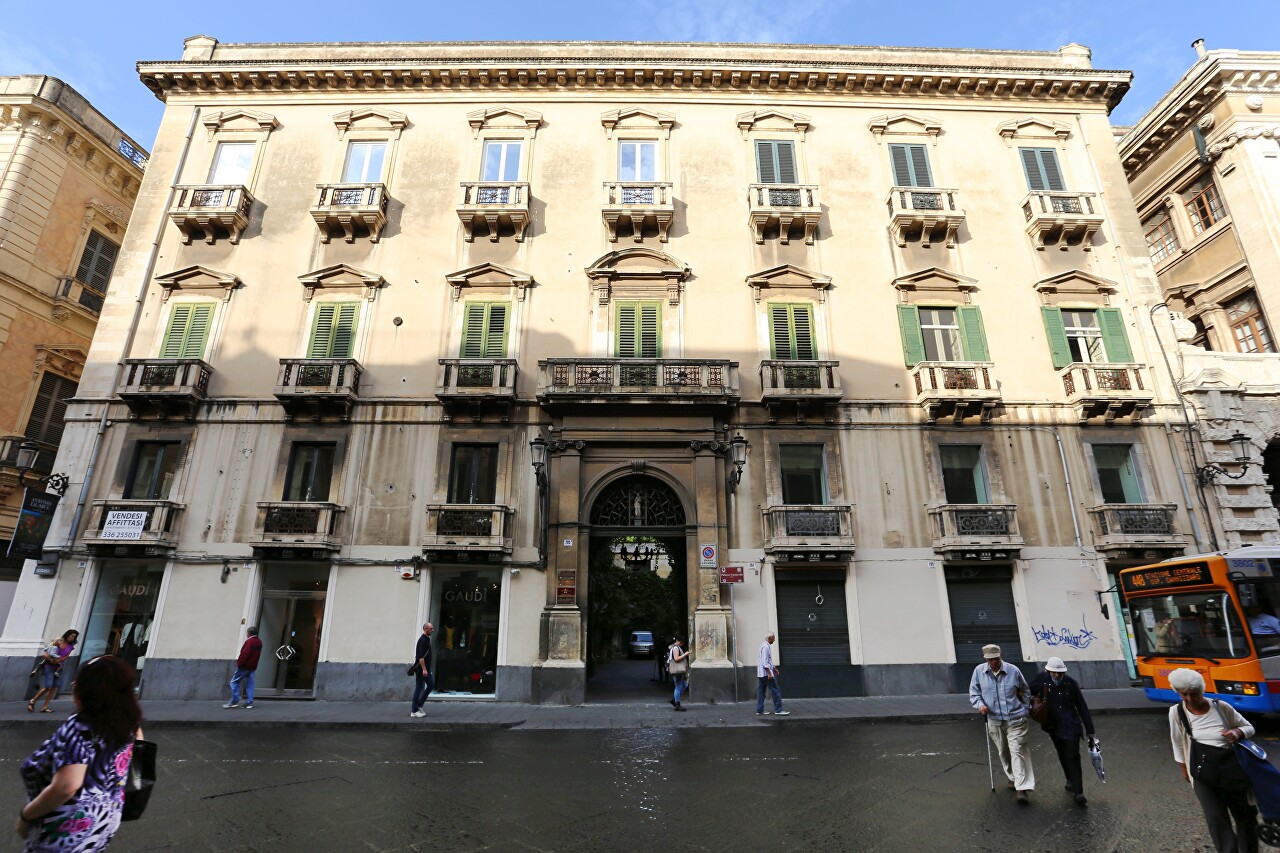 It is worth paying attention to the metal grating above the portal leading to the courtyard of the house.