Castello di Capo d'Orlando ruins
According to legend, the fortified settlement on the high rock of Cape Orlando was built by the Normans, and Charlemagne himself founded it during the journey to the Promised Land.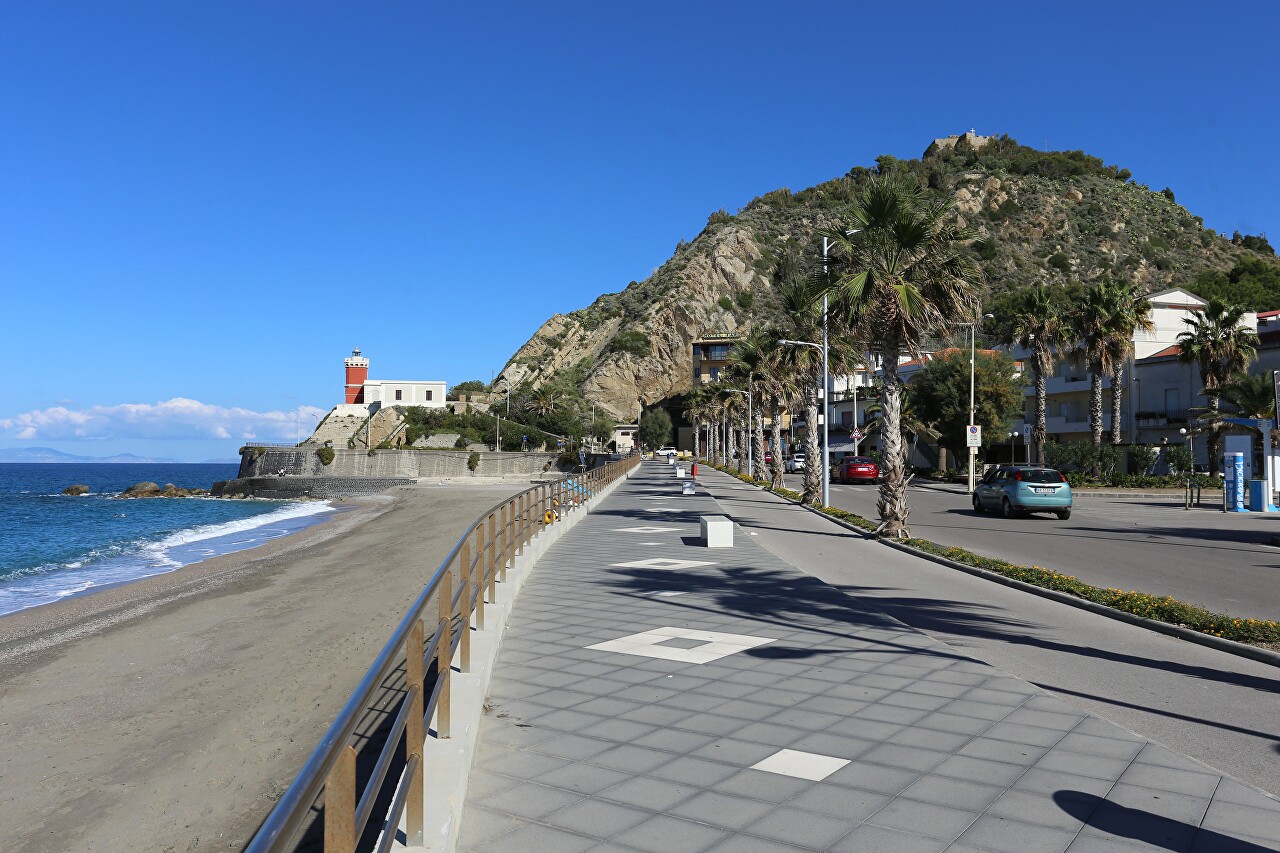 The castle, like the cape, was named after the Christian knight Orlando (Roland), who became famous during the war of Charlemagne with the Saracens - Castello di Capo d'Orlando.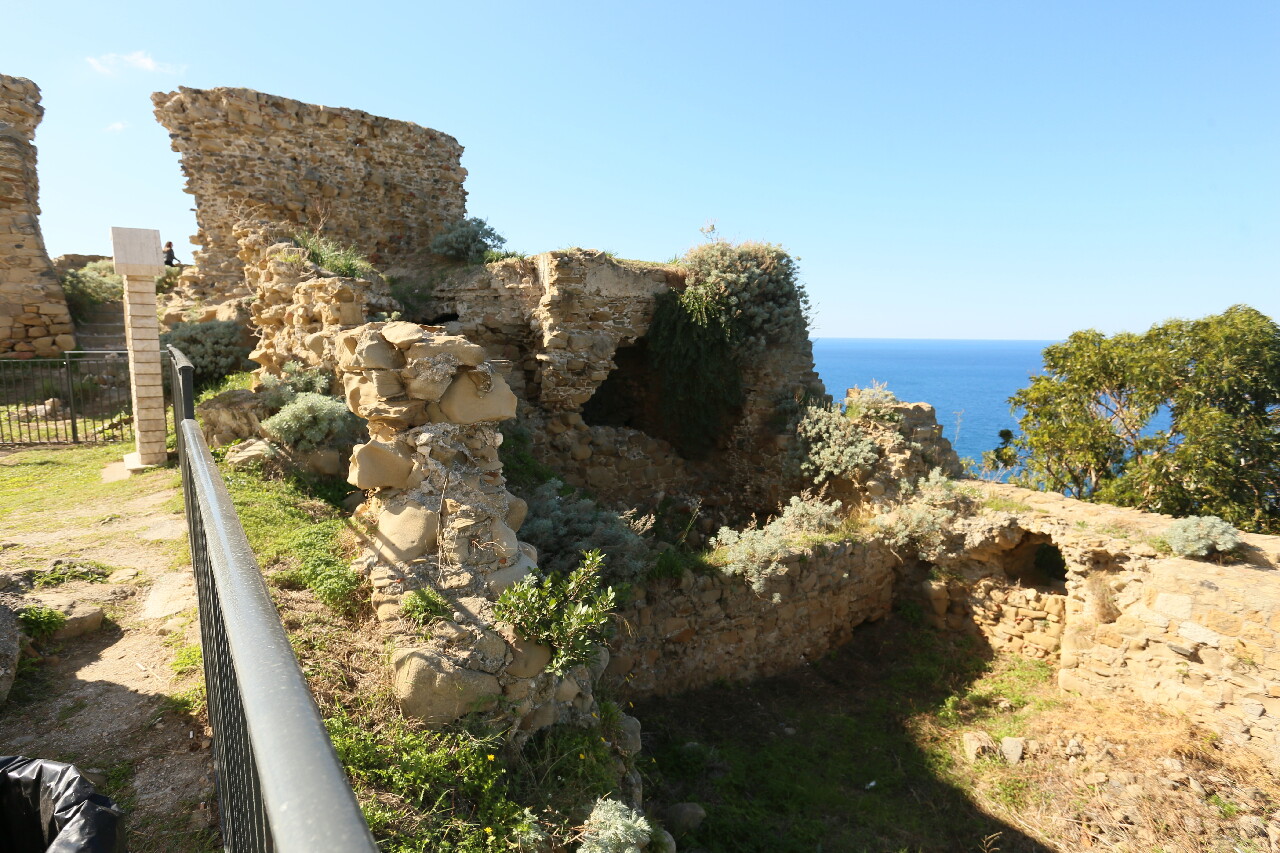 However, history does not record a visit to Sicily by the ruler of the Holy Roman Empire, as well as the existence of the glorious knight Roland, so this is just a bike for tourists. Most likely, the first fortification on the rock appeared in that era. Researchers believe that in 1299 this fortress was referred to as Castrum, in which a naval battle for the crown of Sicily took place between the Aragonese brothers Jaime and Frederigo near Cape Orlando, in which 96 galleys participated.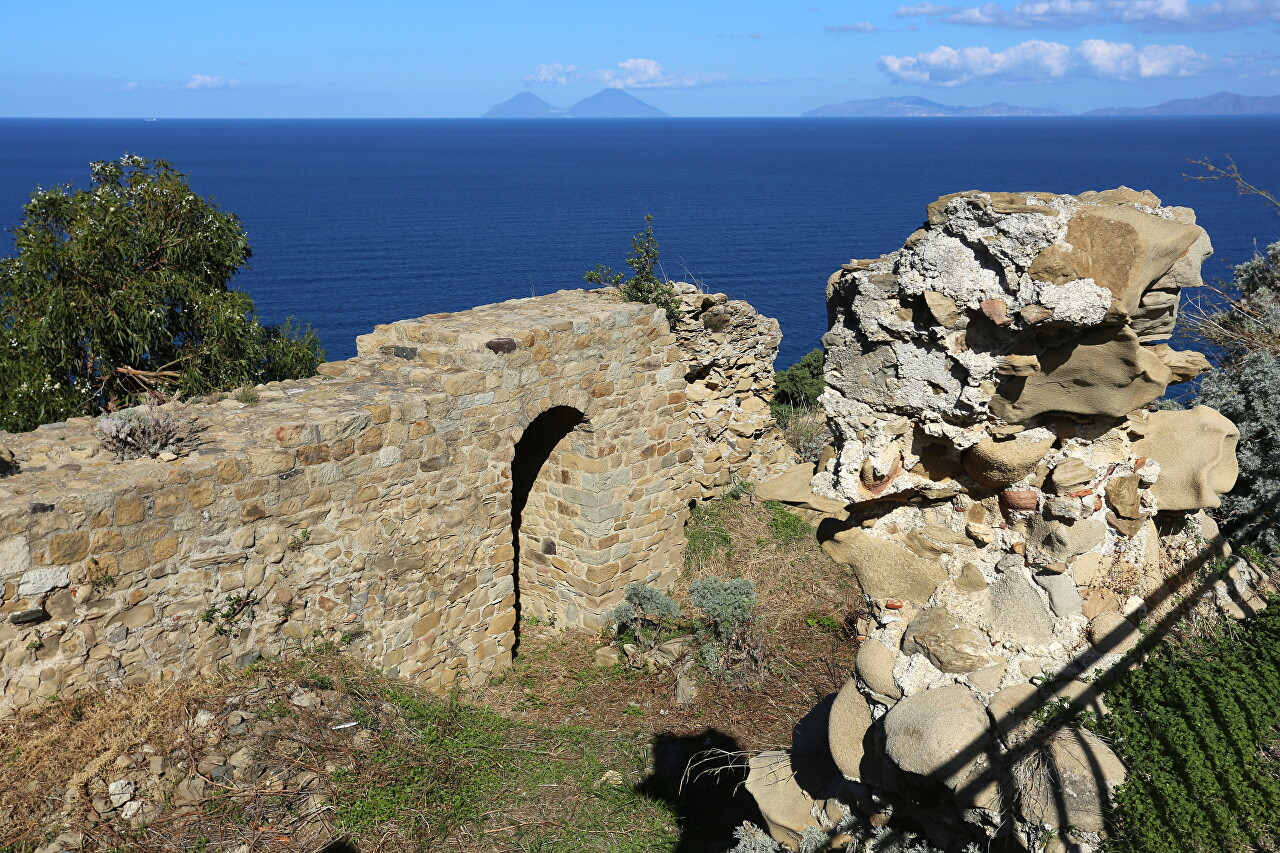 The sign says that the ruins date back to the thirteenth century, most likely these walls were built during the conquest of Sicily by Charles I of Anjou. The castle originally occupied the entire plateau and served as a bulwark against pirate raids. In the annals of Bernardo Cabrera, Count of Modica, it is mentioned that in 1398 the troublemaker Bartalomeo of Aragon took refuge in the fortress, trying to overthrow King Martin. As a result of the siege, the castle was severely destroyed and fell into disrepair. From this moment, the terror of the coast by Barbary pirates begins, and only in the 16th and 17th centuries a watchtower with a small garrison resumed its work in the only surviving tower, which put an end to the raids. As you know, the fortress was armed with four cannons, two of which were borrowed from a Turkish ship wrecked by a storm.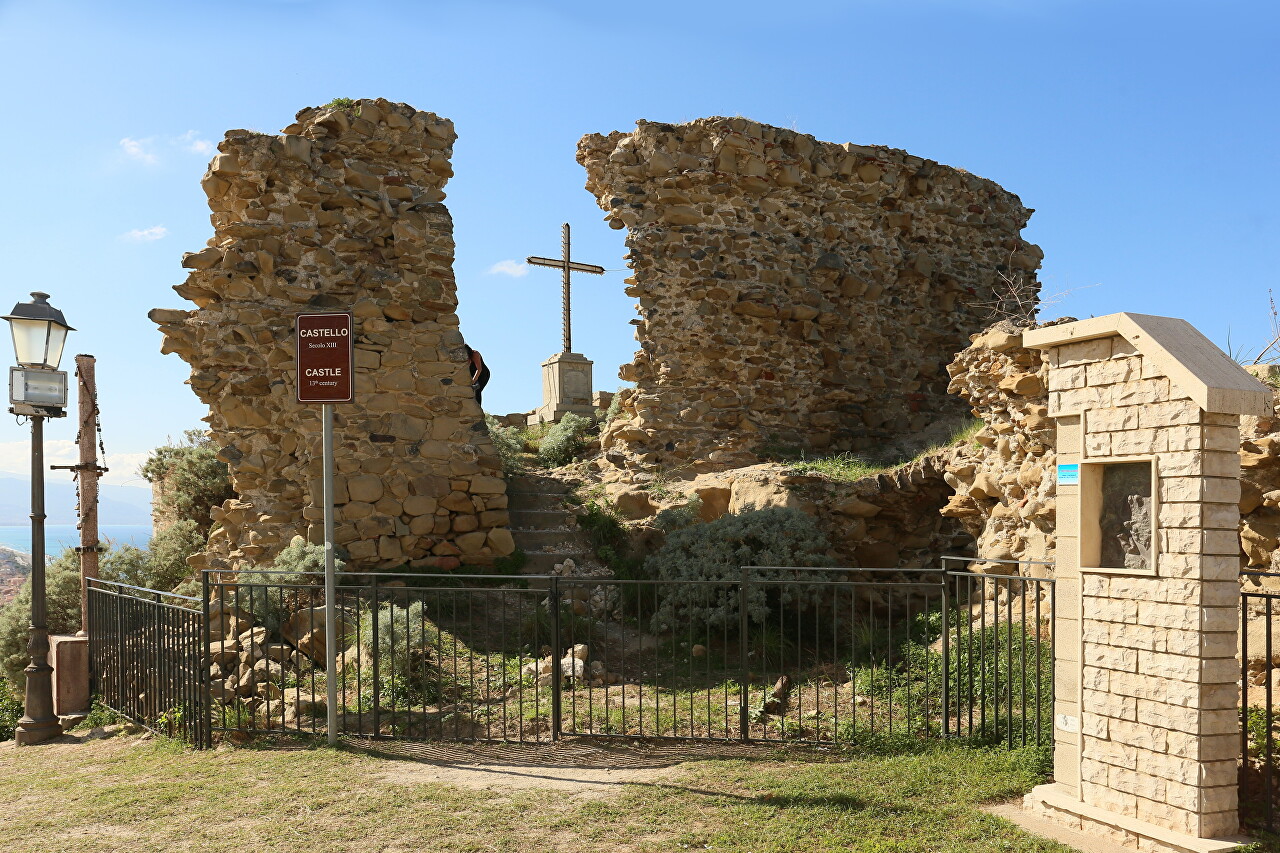 Now there are only picturesque ruins left of the castle.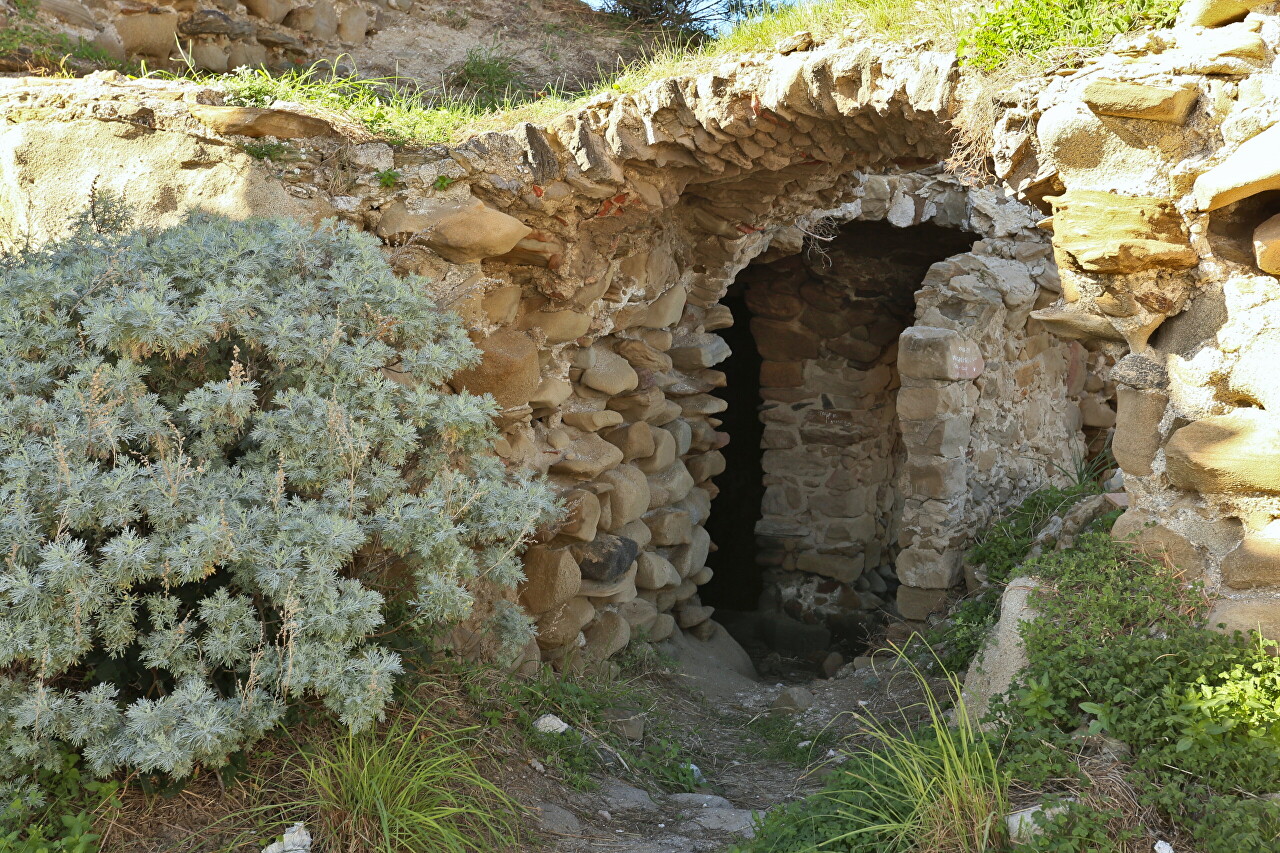 At the top of the ruins there is a cross, and the site offers views of the city and the coast. At the time of my visit, access was closed, although you can climb over the low metal fence if you want.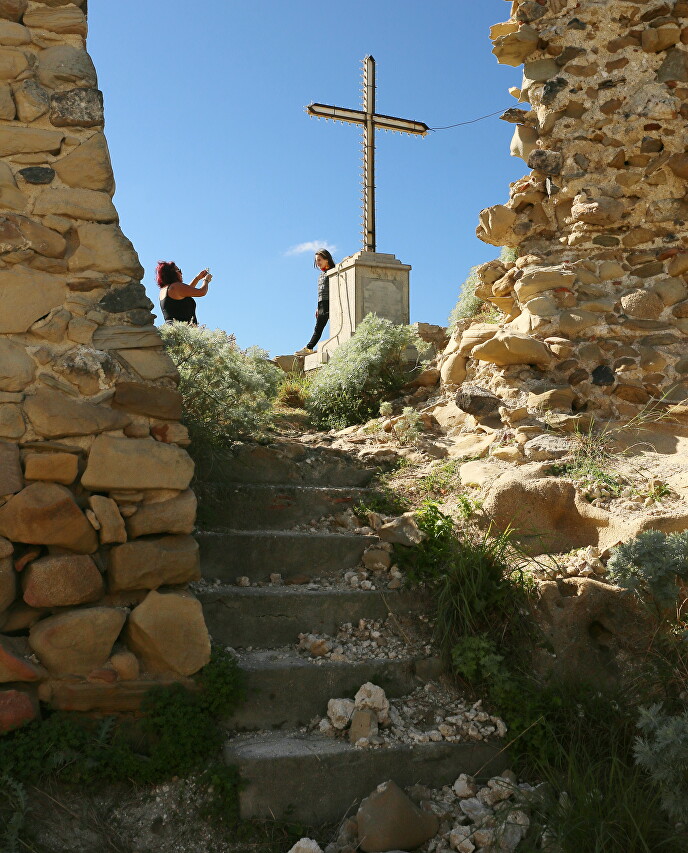 Archival records indicate that in 1750 there was a castle, a church, a tavern, and a small garden at the top of the mountain. In 1790, the owner of the castle became Count Giovanni Antonio Sandoval, who lived here until 1811. At the beginning of the nineteenth century, as a result of an earthquake and landslides, some of the structures were destroyed, and what remained was transferred to the Capuchin monks. In 1981-84, the slopes of the mountain were seriously strengthened, and in 1994 the remains of the castle were cleared of rubble and debris.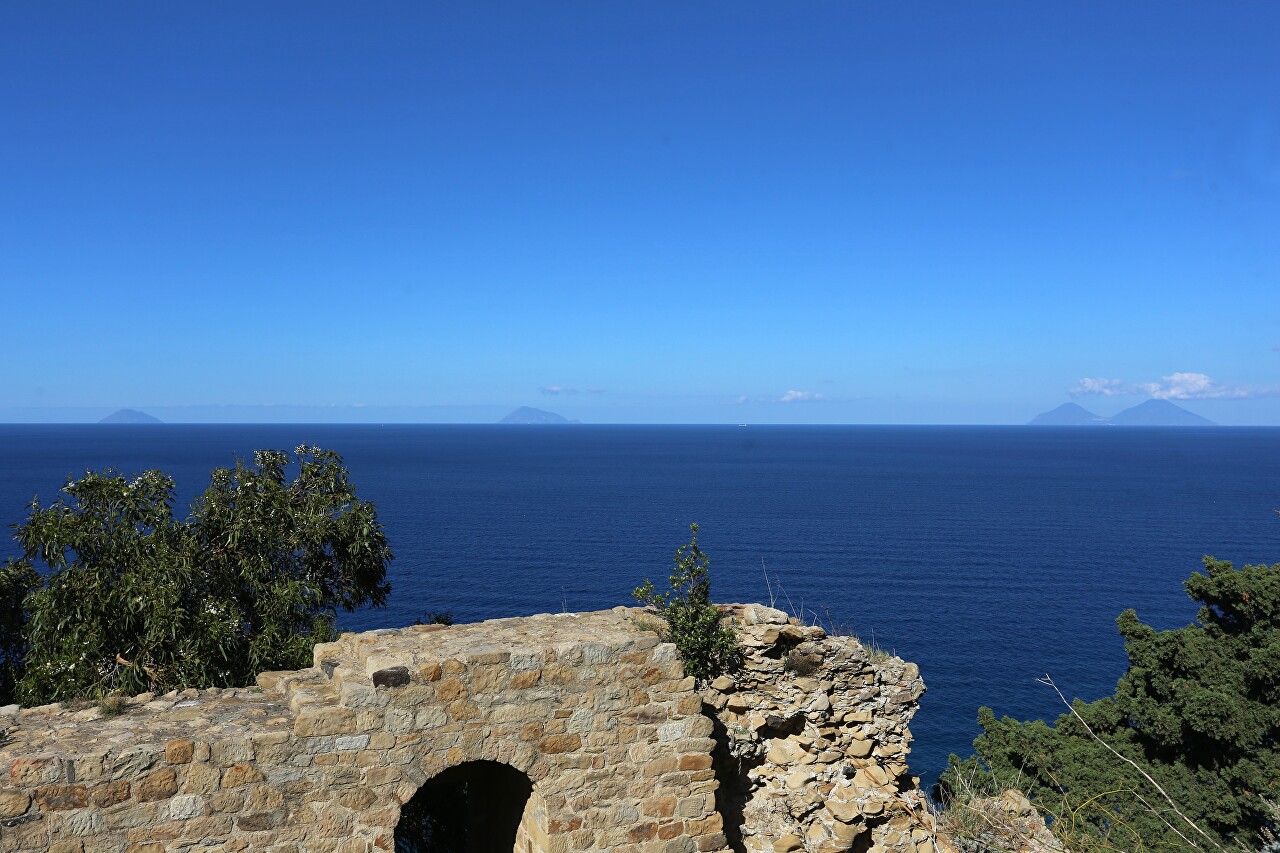 The ruins offer wonderful views of the islands of the Aeolian Archipelago.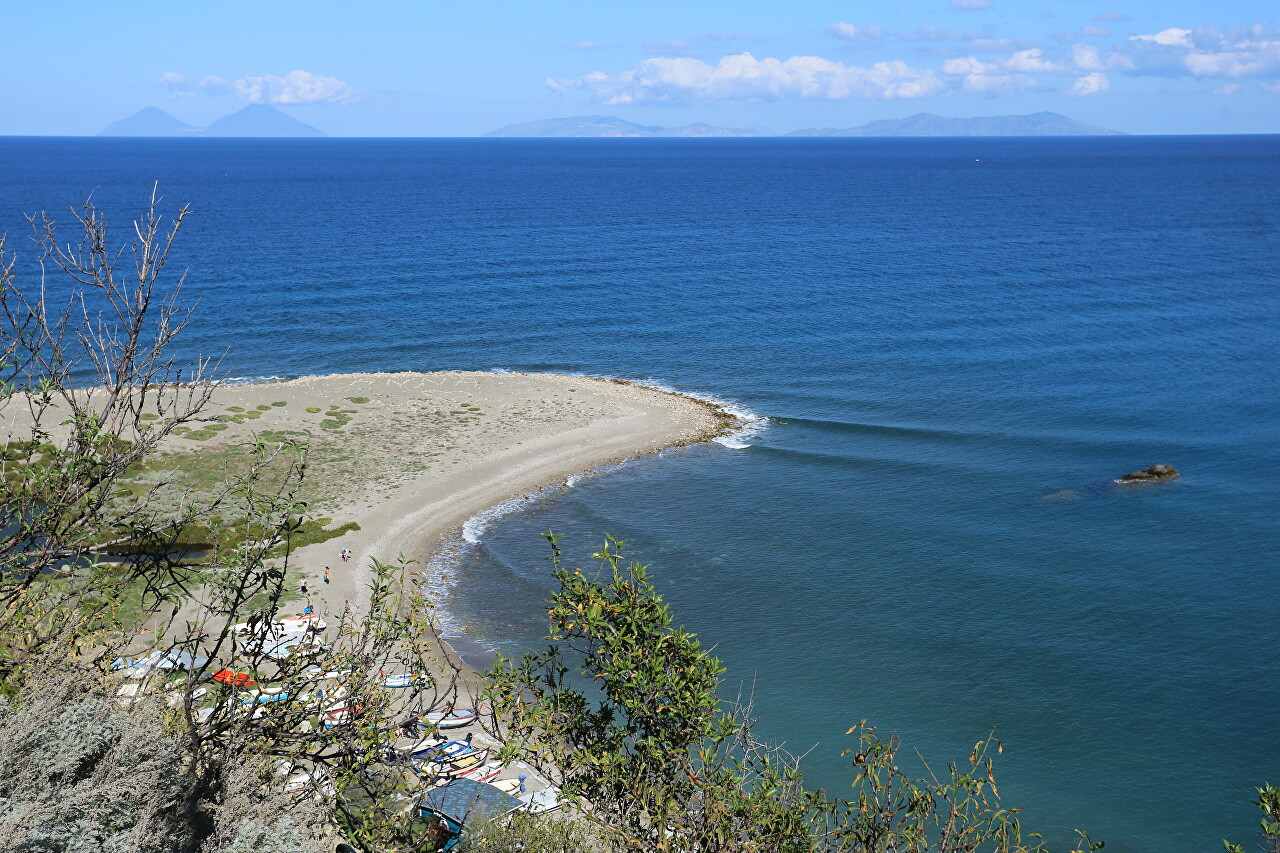 And San Gregorio Bay with Cape Calavo.