Bonamorone Monumental Cemetery, Agrigento.
Today I was scheduled to visit the Valley of the Temples, where I went on the so-called panoramic road (Via Panoramica Valle dei Templi) from the city center, there is Via Francesco Crispi, which starts right from the train station. I went out early in the morning to visit the cemetery (Cimitero monumentale di Bonamorone), and at the intersection of the Hotel della Valle I turned left onto Via Demetra, which leads to the main gate of the cemetery.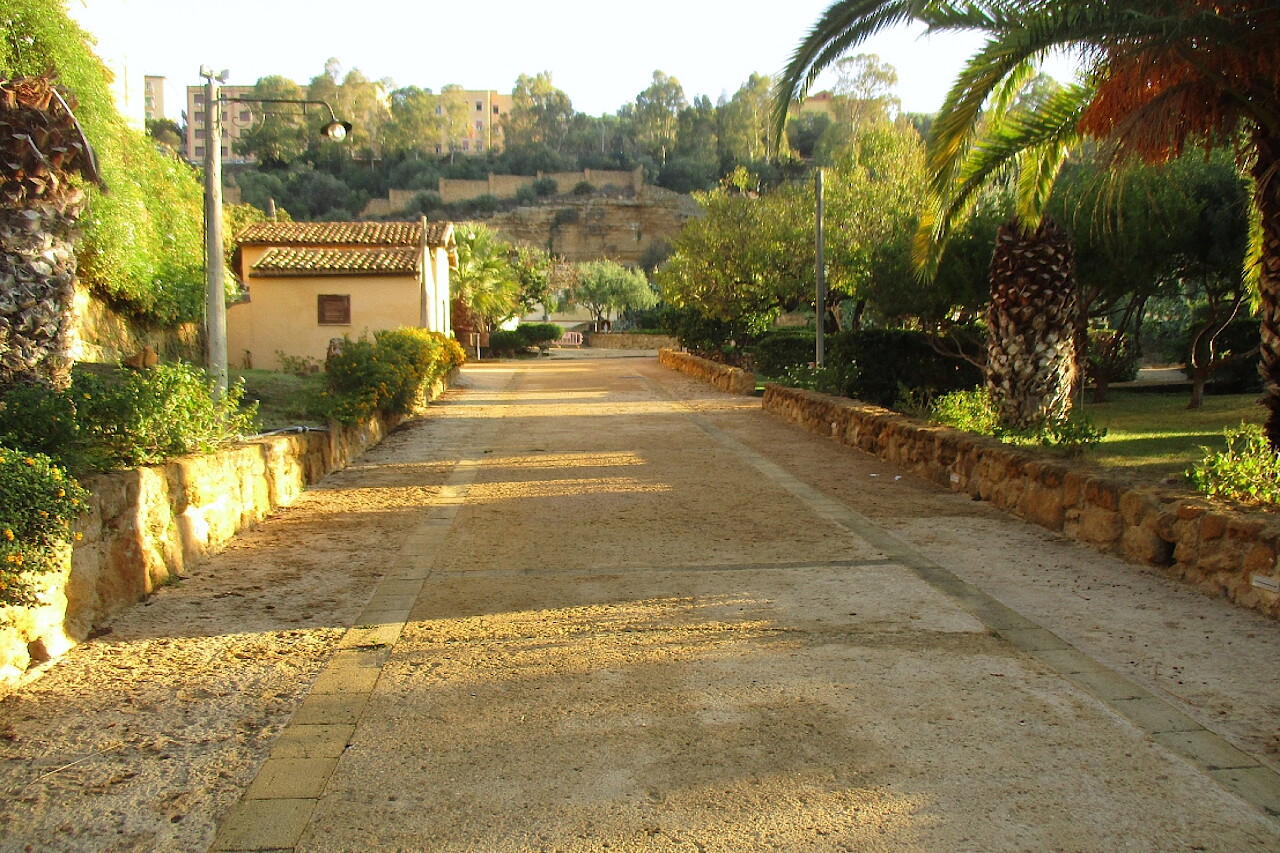 The cemetery is not too old, opened in 1867. The author of the project, engineer Dionisio Sciascia (Dionisio Sciascia), depicted its plan as "a cross inscribed in a circle", but over time the boundaries of the cemetery formed a square. The engineer was buried here in April 1891, but no one knows exactly where his grave is located. Now there are about six thousand graves here.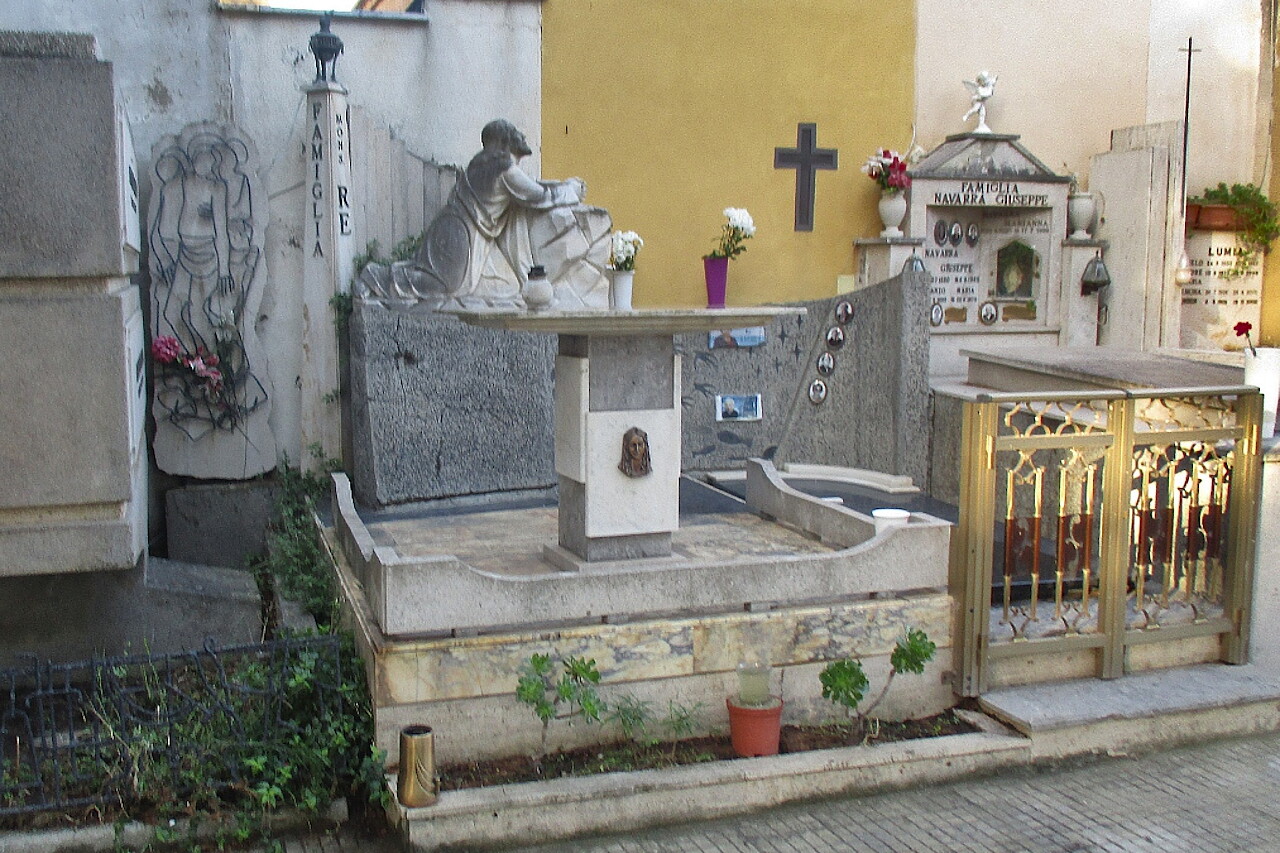 A few steps from the main entrance is the grave of Nicolò Gallo (1841-1907), one of the most famous people of Agrigento, who was an outstanding lawyer, writer, politician, Minister of Education and Justice in the governments of the late nineteenth century, and also served several times as President of the Chamber of Deputies.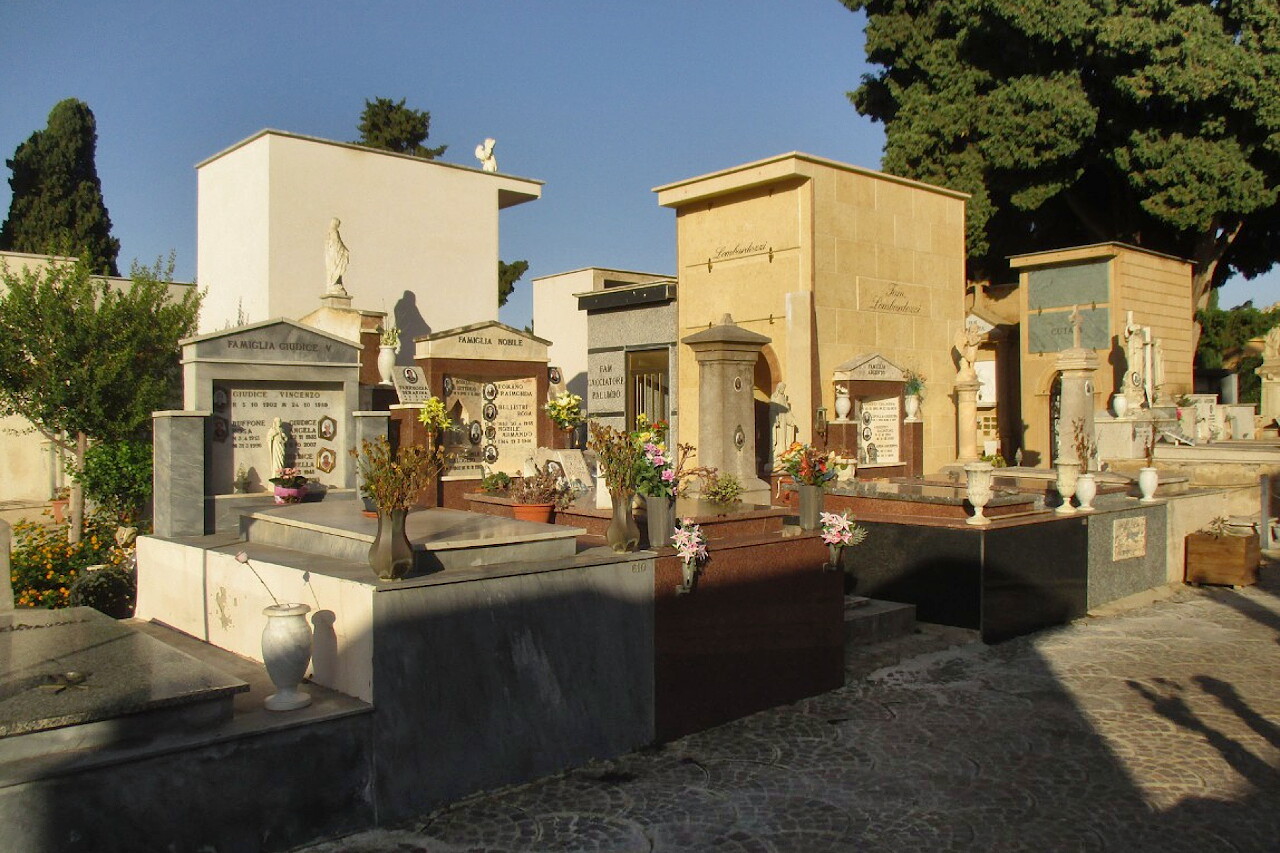 There are many family tombs, where several generations are buried. Many tombs have recently been rebuilt to accommodate the new dead, completely losing all traces of the past.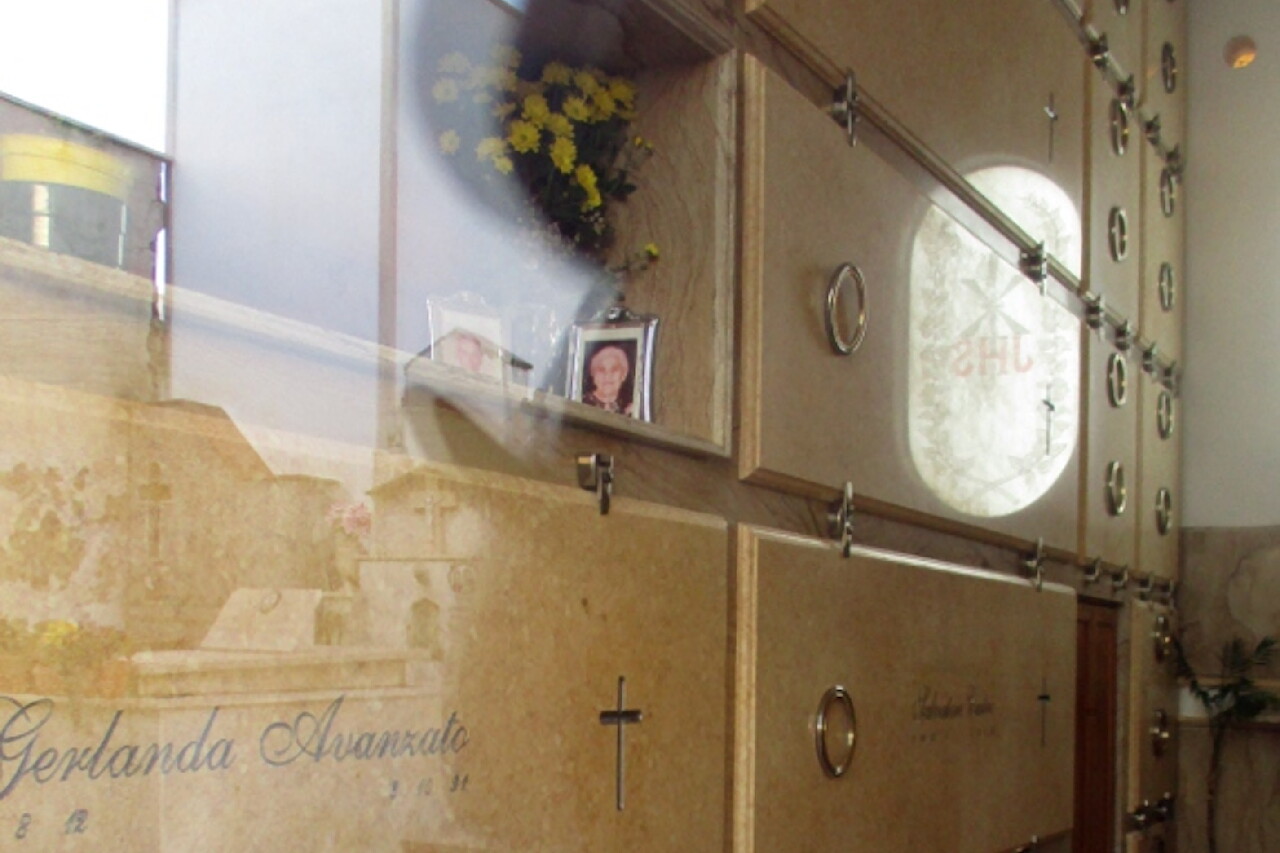 The interior decoration of private mausoleums is very luxurious, and polished marble of various colors is used everywhere.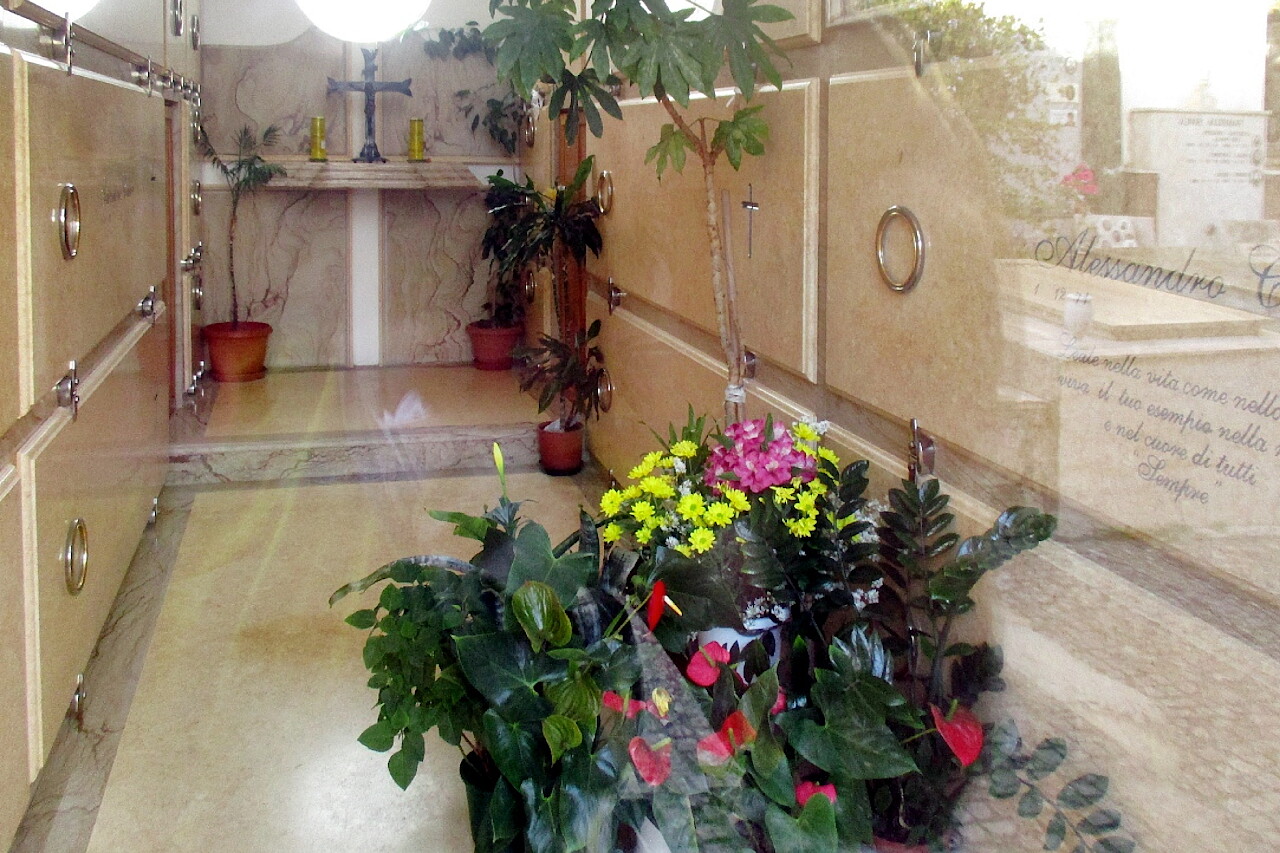 Concerned residents of Agrigento managed to preserve the tomb of the British archaeologist Alexander Hardcastle (1872-1933), who spent all his considerable funds to finance archaeological excavations in the Valley of the Temples. His grave under number 110 is located at the northern wall of the cemetery.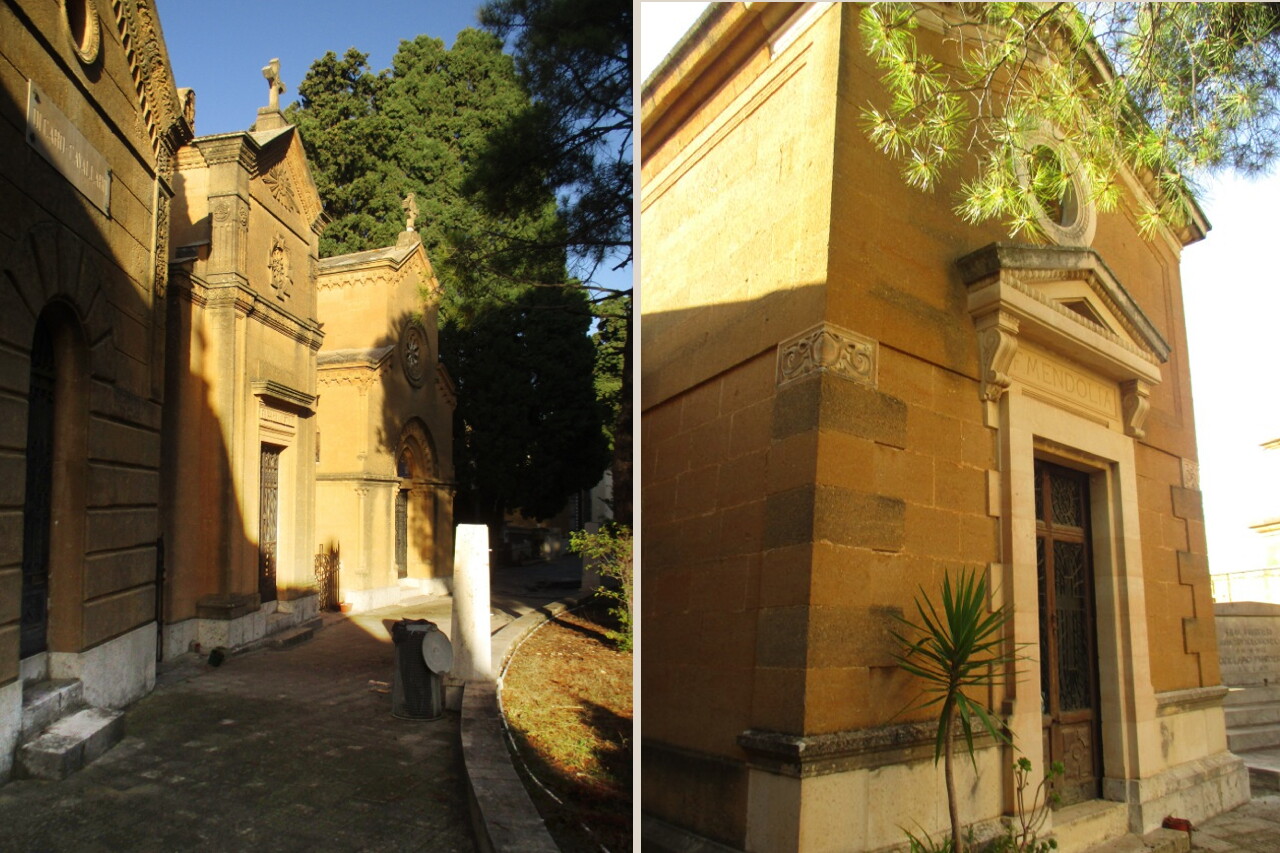 Single graves vary greatly in size and refinement of decoration. The monumental marble tombstones are juxtaposed with modest granite slabs.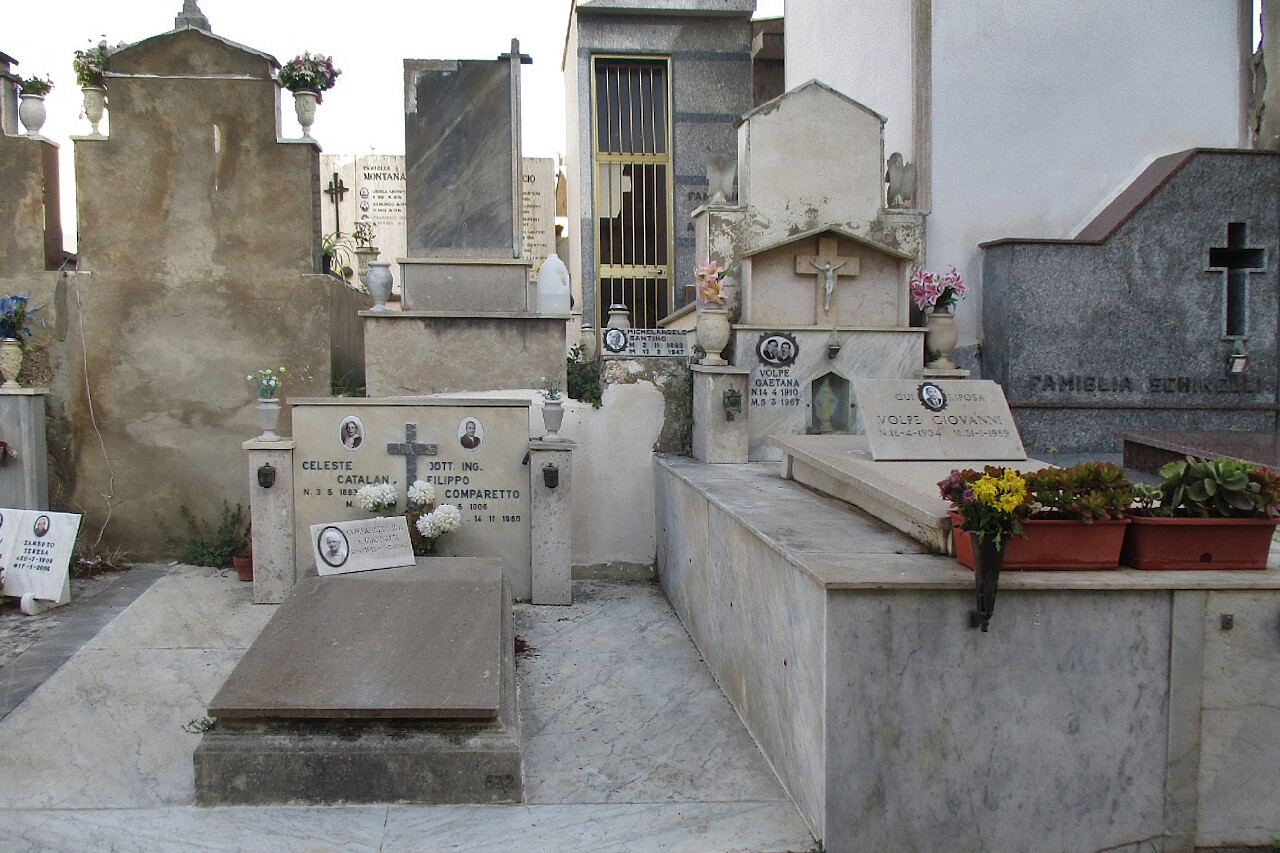 Guidebooks claim that there are many sculptures here, but large statues are only found on very old graves .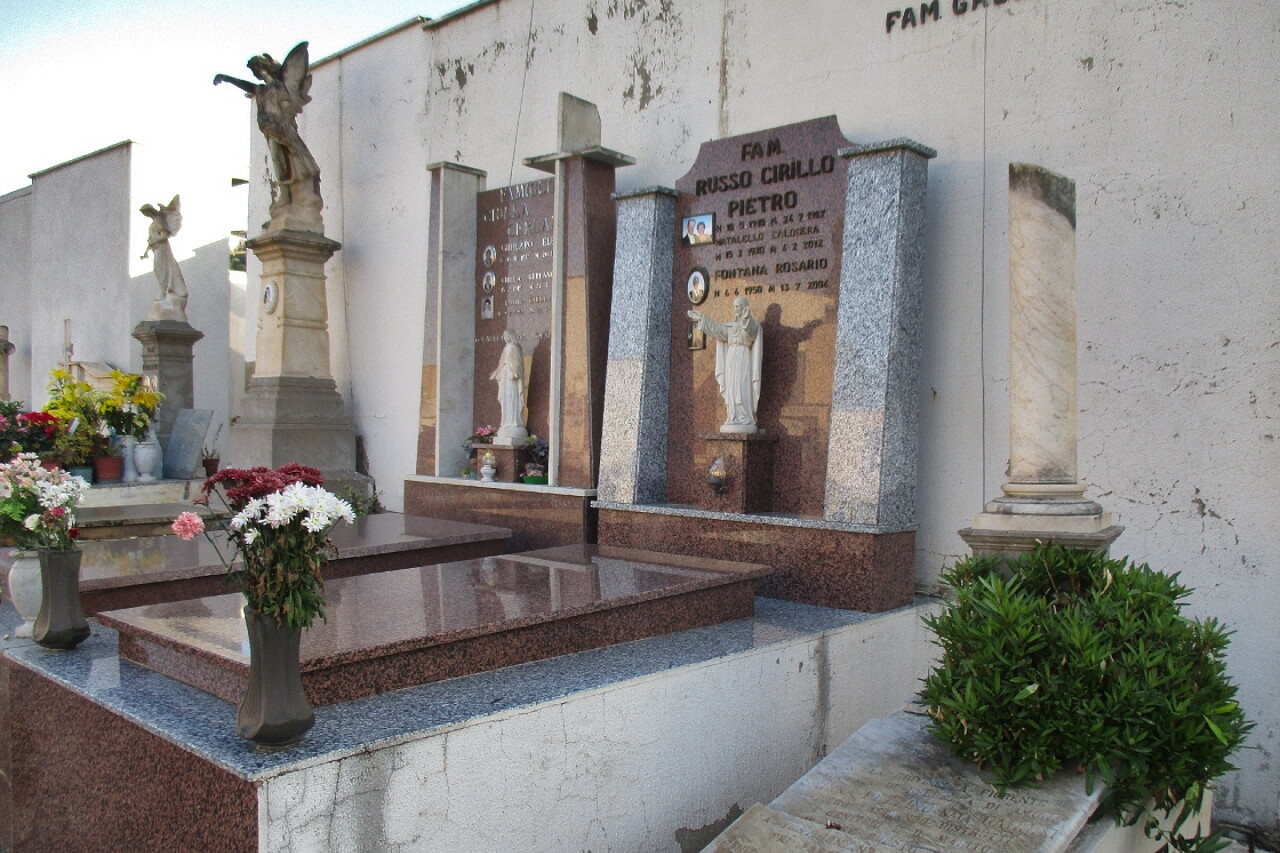 At one of the family tombs, I found a grieving angel.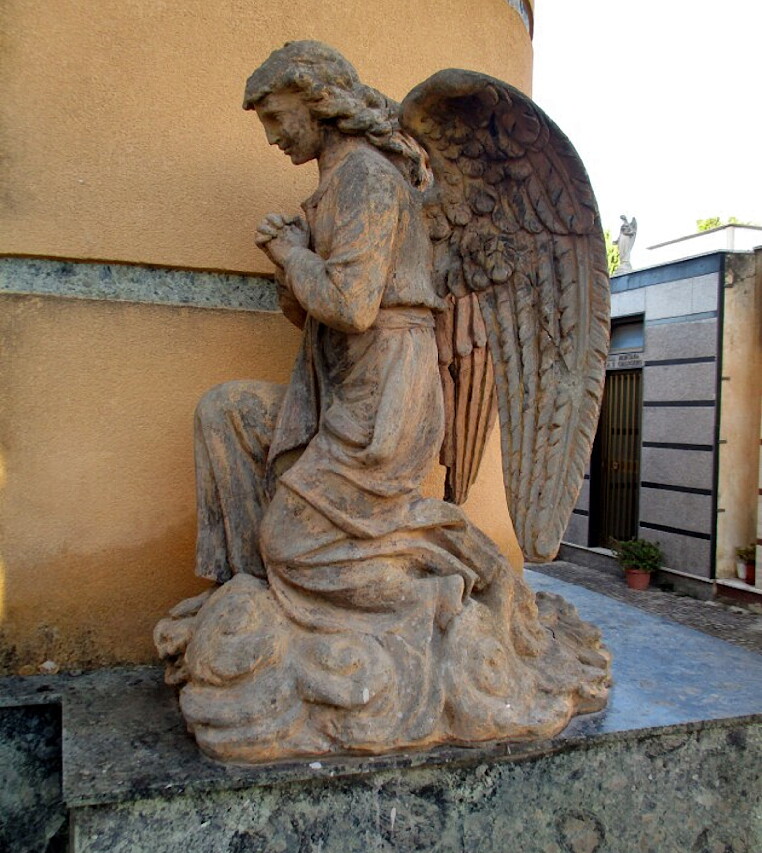 The outer walls of the cemetery are formed by a columbarium, there are no architectural delights at all.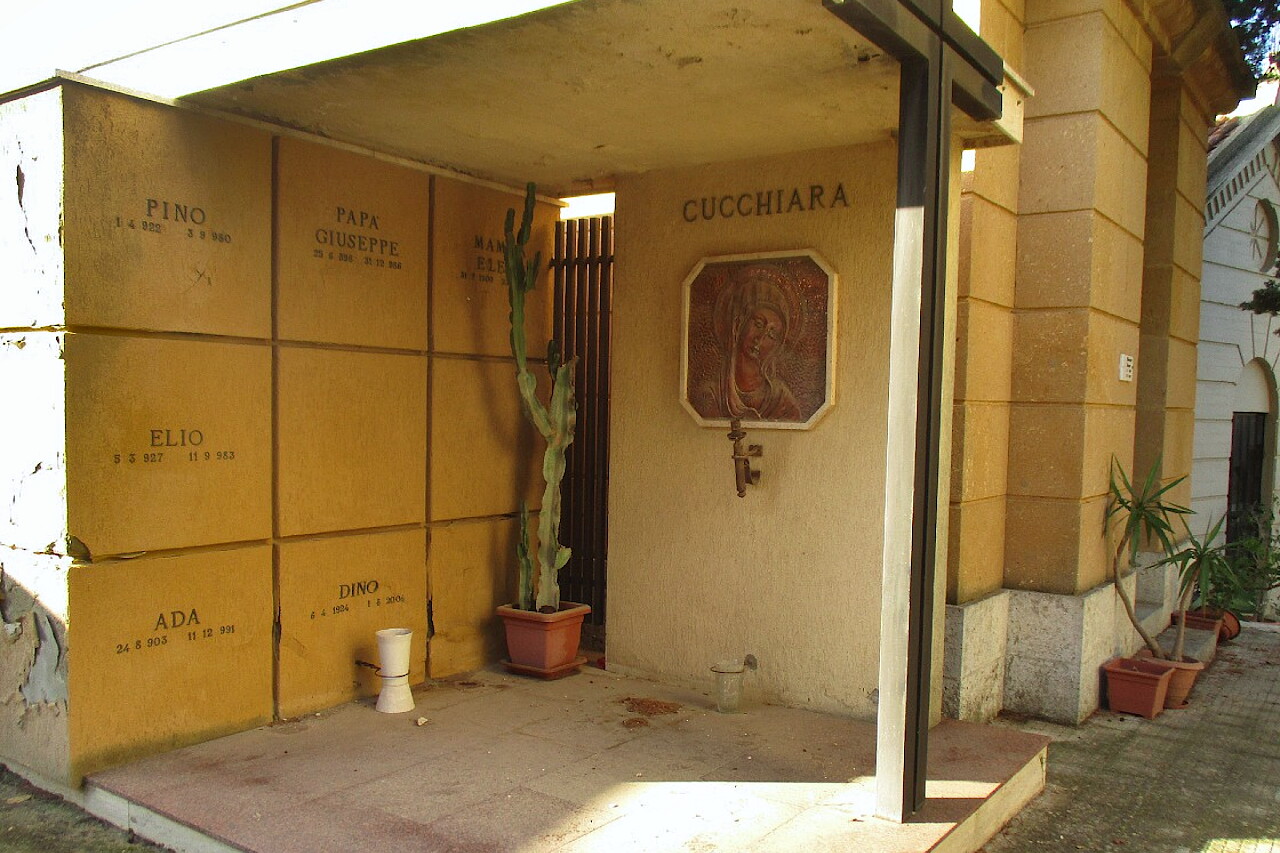 A chapel, a modern structure made of glass and concrete, was built at the end of the central alley.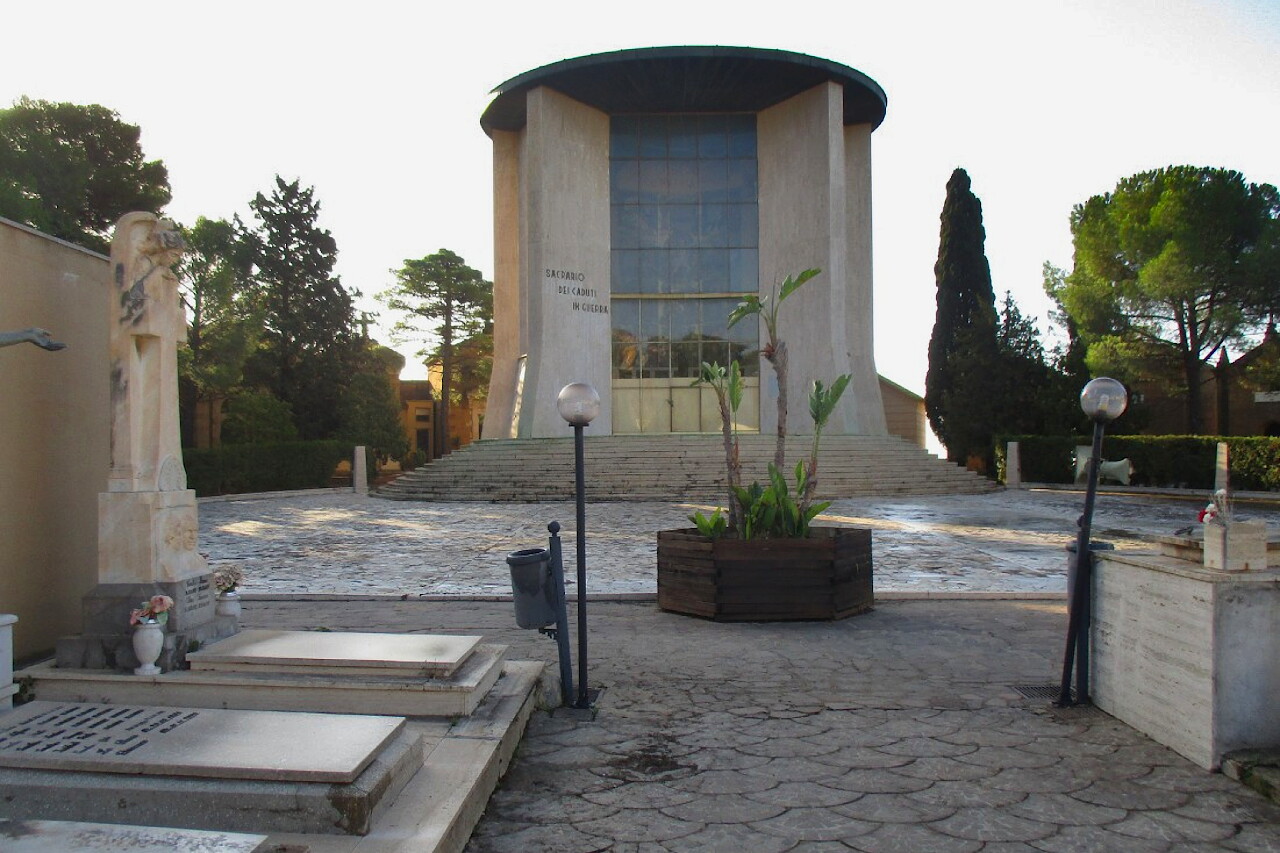 On Via Panoramica I went back along Via Artemide, at their intersection there is a fountain where they draw water for watering flowers in the cemetery.