Naples Ferry Dock (Calata Porta di Massa)
Naples ferry terminal located in Porto di Massa (map), between cruise and cargo port. Car ferries to Ischia, Procida, Capri leave from here. According to local terminology, these vessels are called "La Nave" (ship), unlike "Scaf" (Aliscaf), high-speed boats, based on the berths of Beverello on the other side of the Sea station.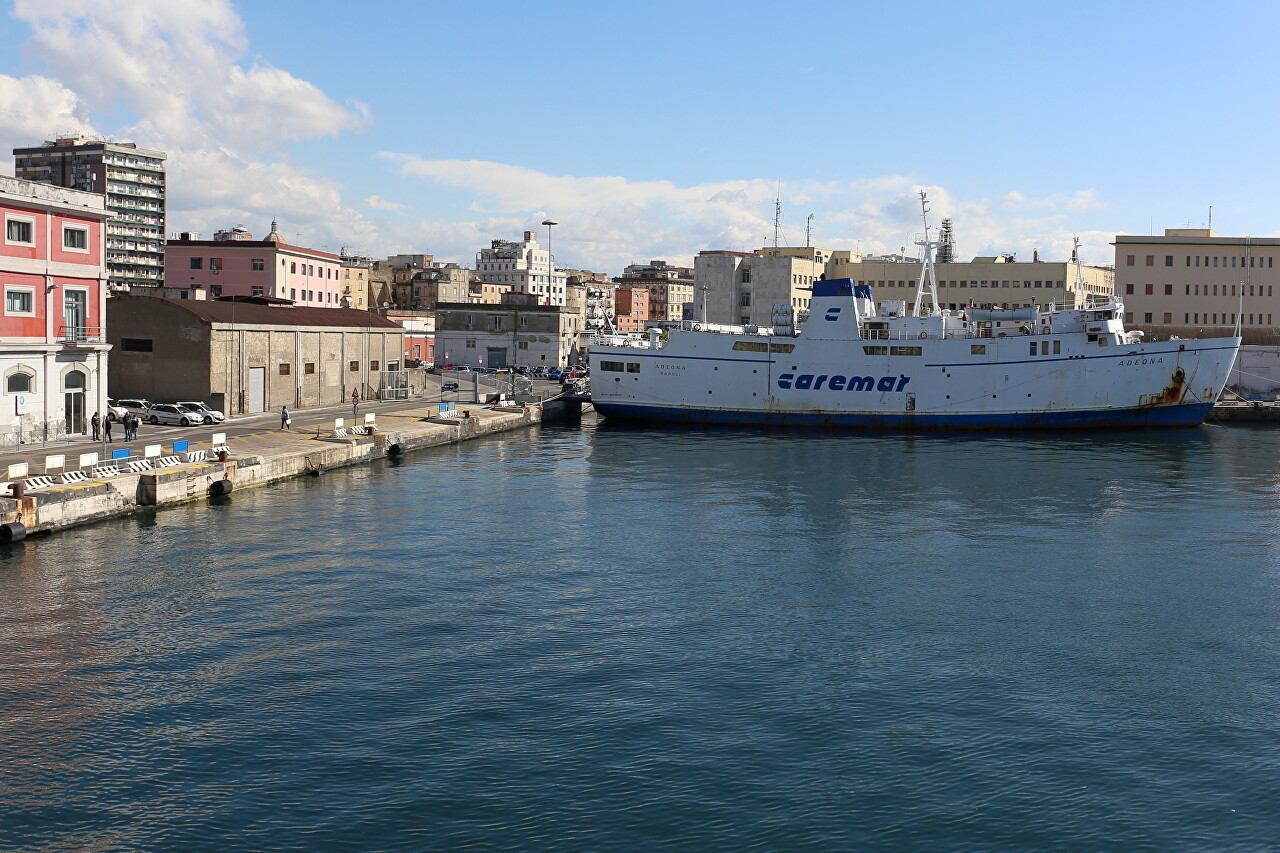 Passing a couple of times along the port, I'm tired of answering questions from motorists, so I inform you that the car entrance to this port is located to the left of the Sea station (map). You can also get here through the gates of the cargo port, which rests Via Duomo (map). I didn't bother to walk for 20 minutes. The storage parking lot (pictured) is located next to the pier.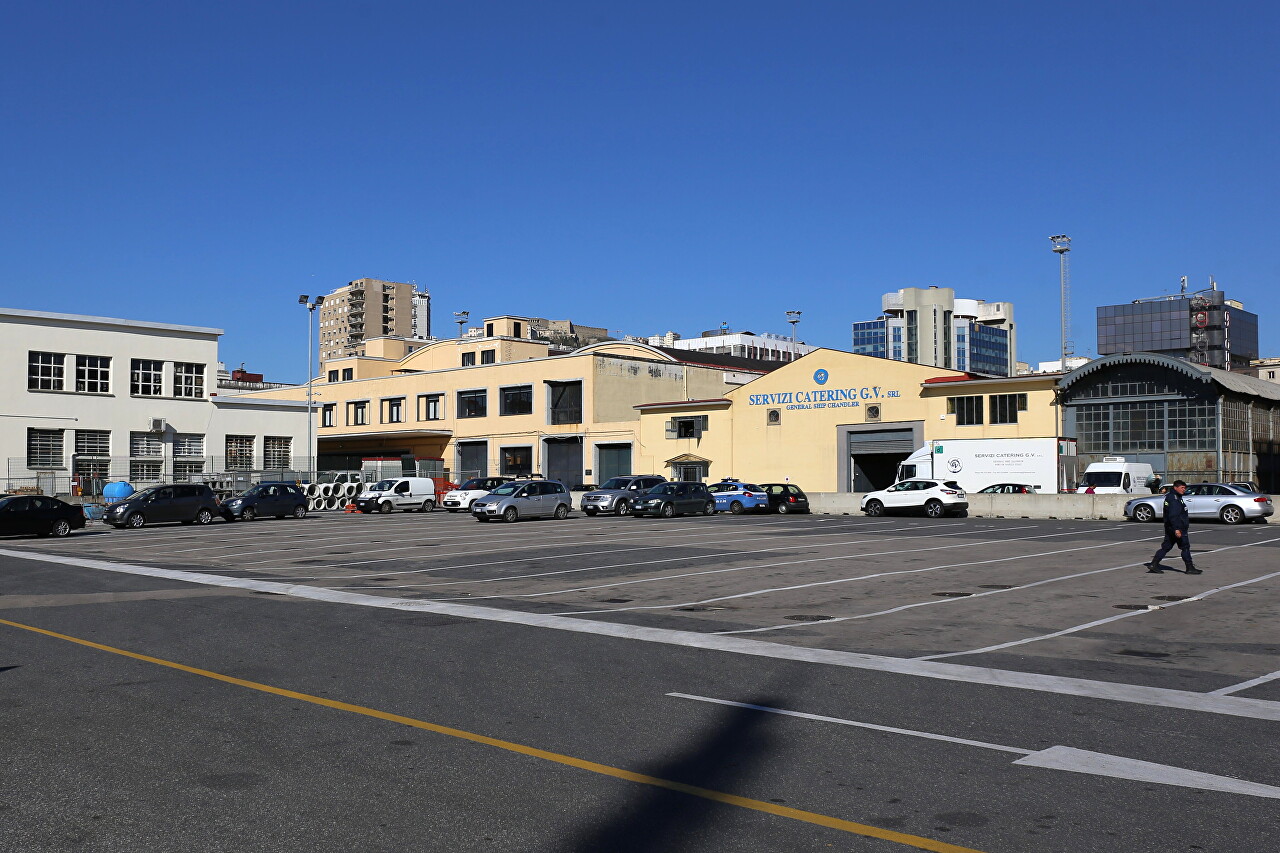 Two companies, Medmar and Caremar, operate from the Calata Porta di Massa pier. Their ferries operate flights to Ischia, Procida, and Capri.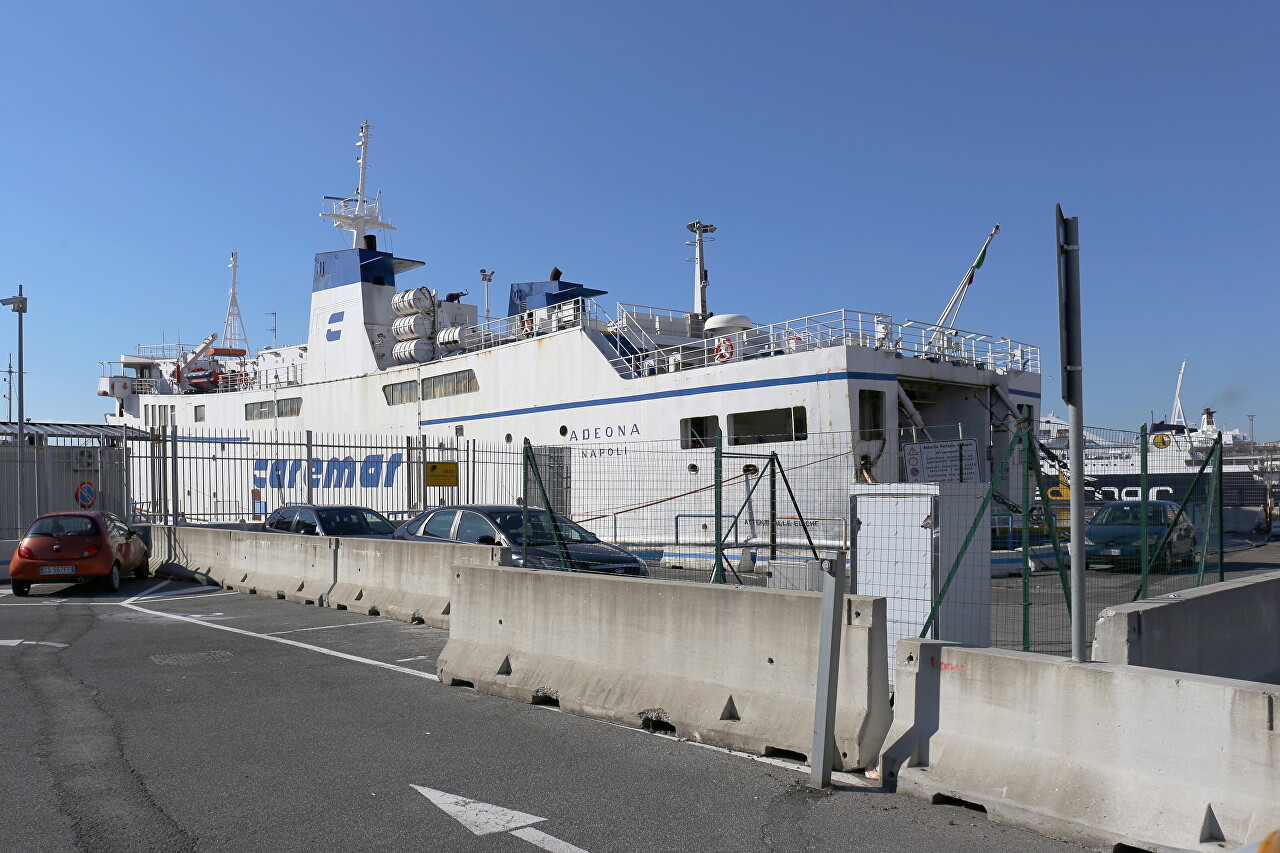 The terminal is located in a large three-story building, the entrance to it from both the pier and the city side. If you go to the lobby from the pier, ticket offices will be on the right.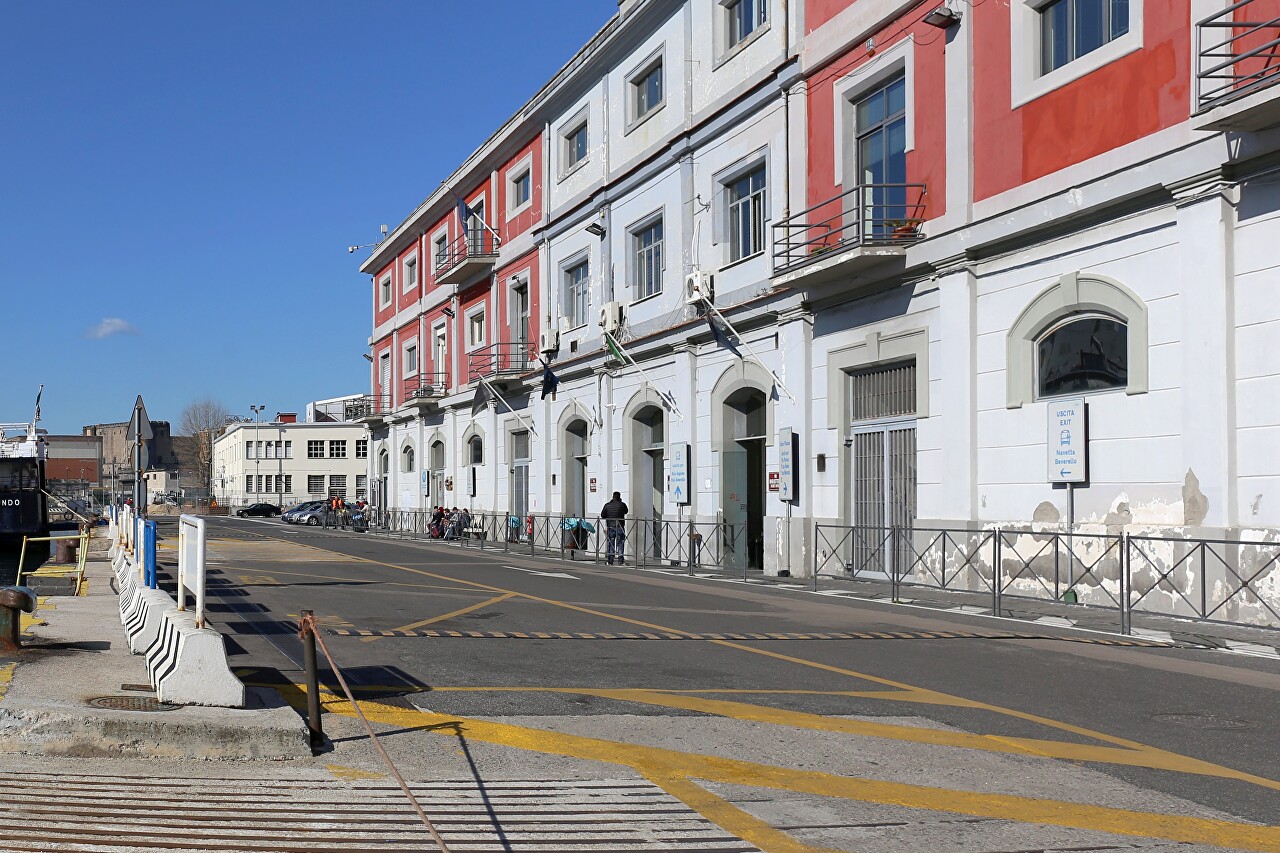 The lobby is decorated in a modern style, but I don't know how comfortable it is to sit on these designer benches. At the beginning of April, the hall was empty, but in the season it will probably be better to come in advance. The schedule can be viewed here: Caremar, Medmar. On company websites, you can buy tickets in advance, but you should not do this, since you will be charged an extra 4 euros for this. Perhaps in the season it makes sense, especially for motorists, there is nothing I can say.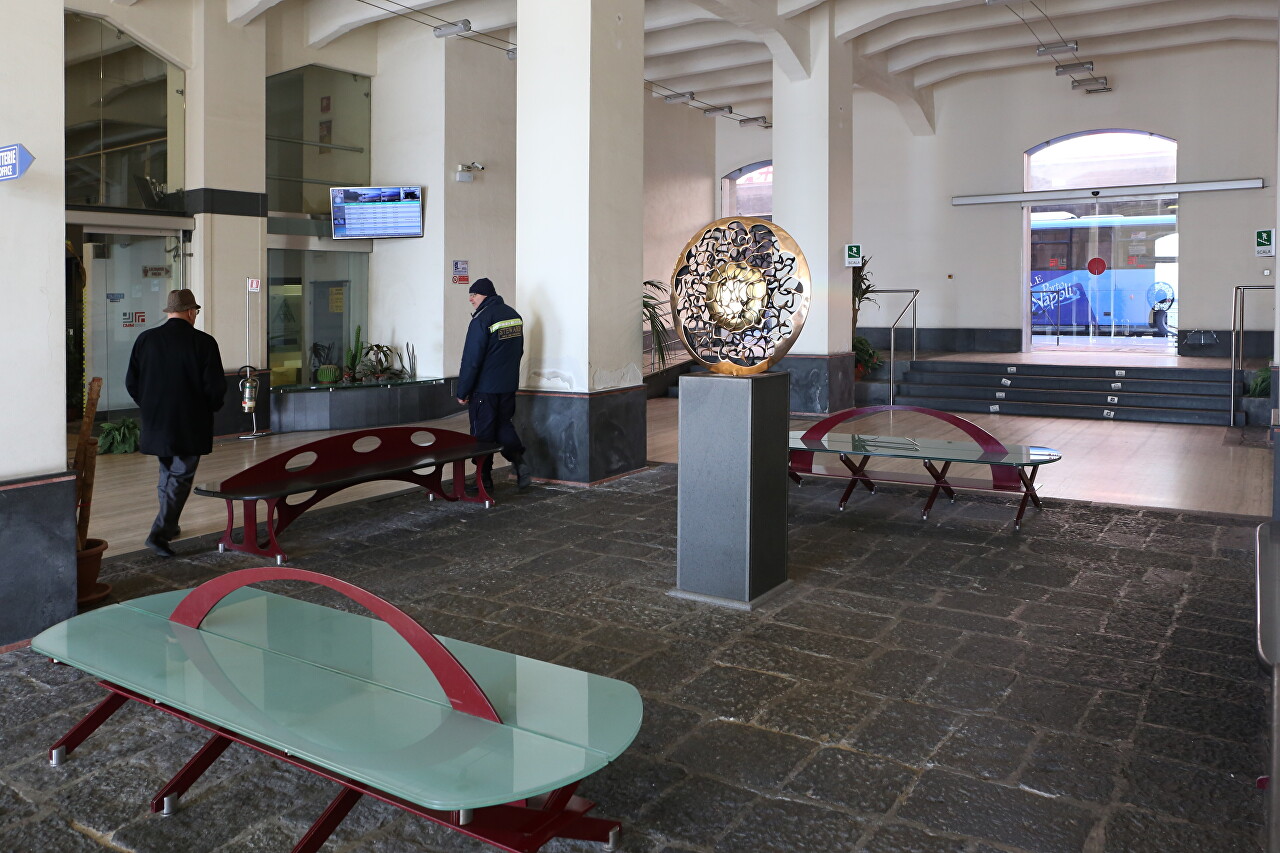 I bought a ticket (12 euros) and looked around the area while waiting for departure. On the right, closer to the Sea station, there are berths for long-distance ferry lines to Sicily and Sardinia.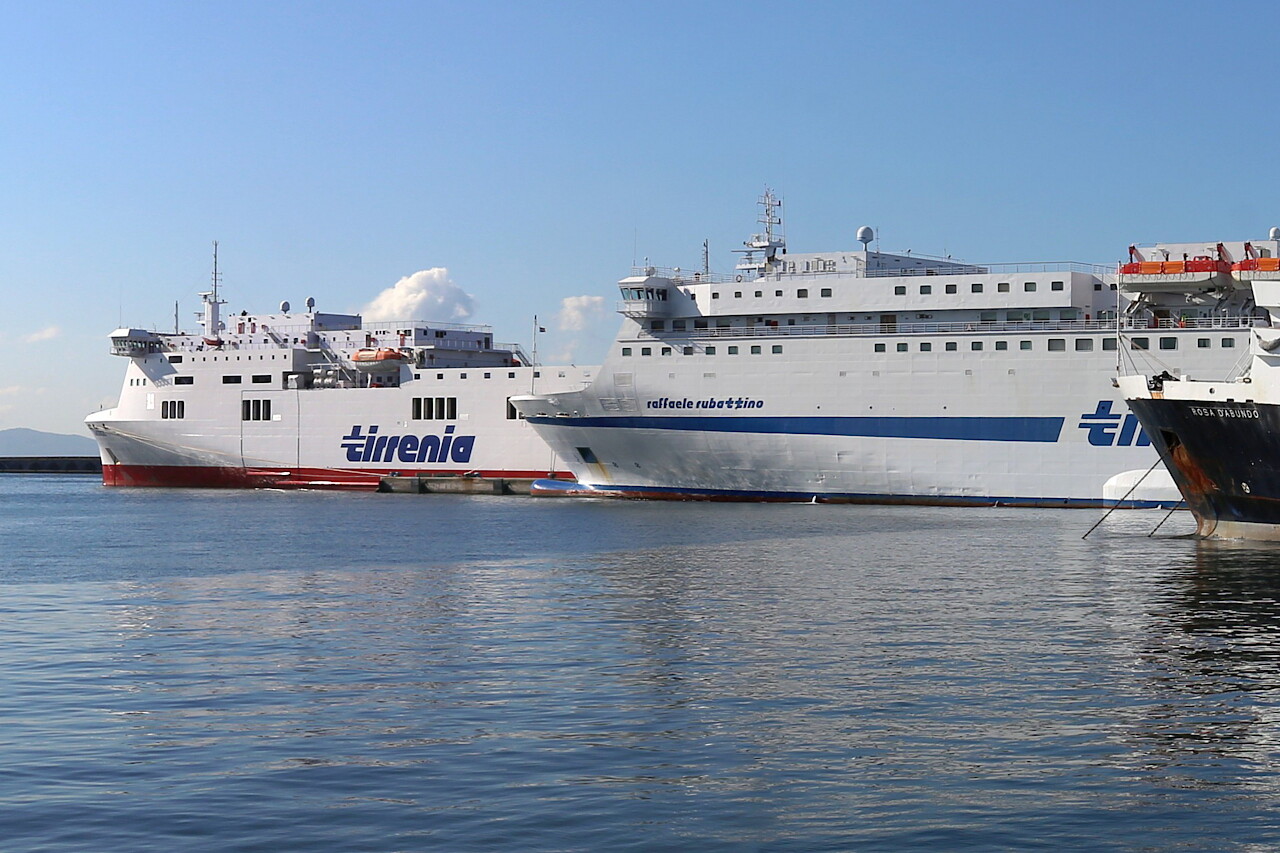 Tirrenia operates regular flights to Palermo and Cagliari.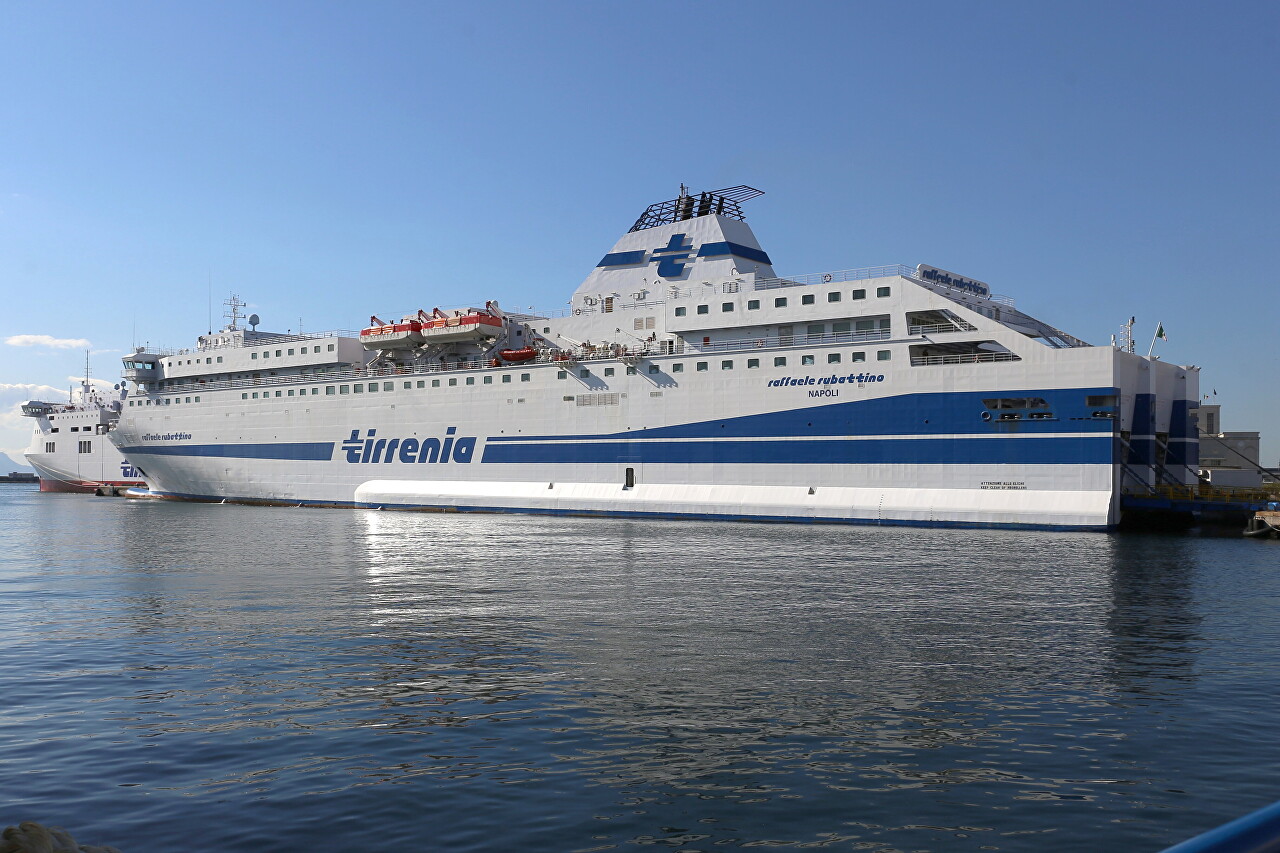 On the left, the pier Carlo Pisacane, where the port Authority (Capitania) and the mooring of port vessels - refuellers, tugs, and sewage collectors are located. Behind it, you can see the repair docks of La Nuova Meccanica Navale SRL, which repairs ships and ship equipment.
Behind the repaired docks you can see the exit from the harbor and behind it the cone of Vesuvius.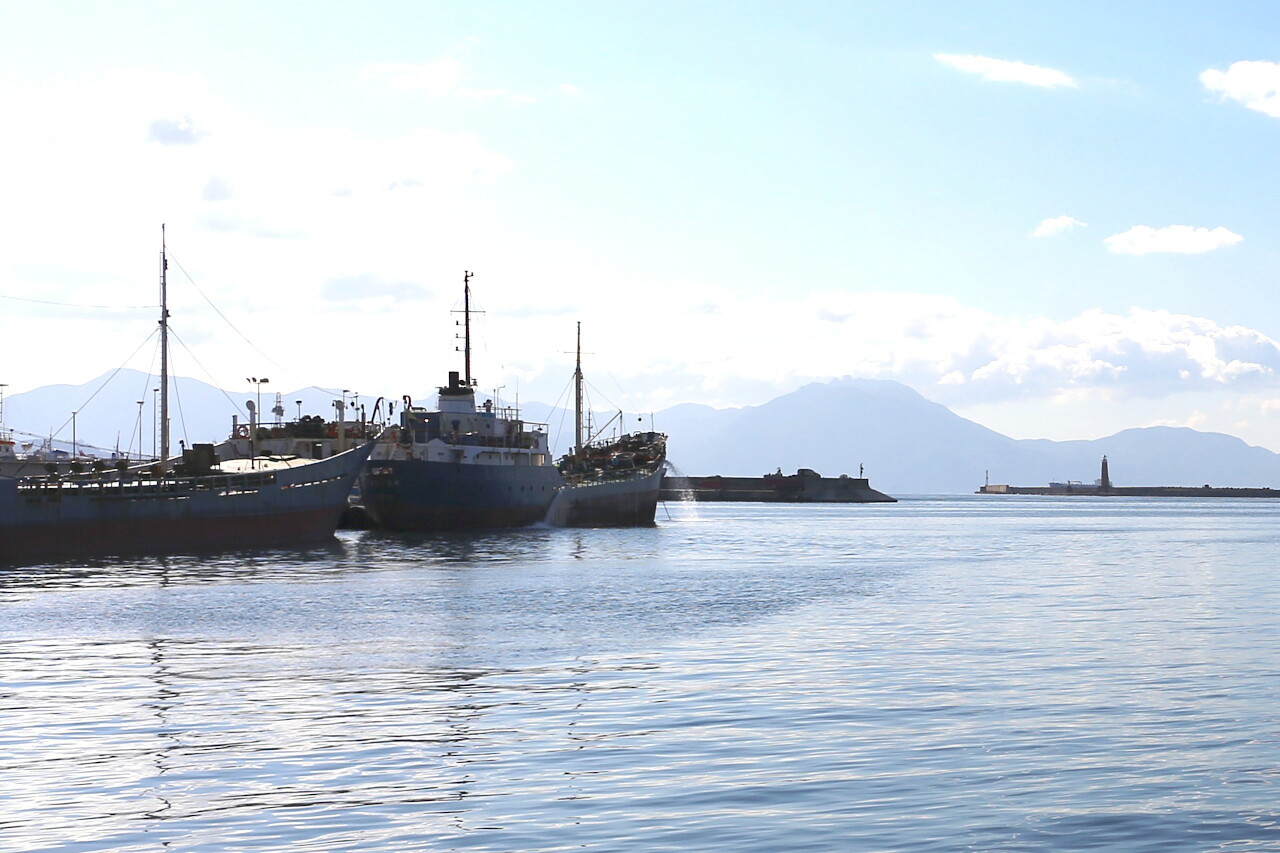 While I was walking along the pier, another car ferry came briskly into the harbor. I was impressed by how a fairly large vessel maneuvered at high speed in a cramped Harbor.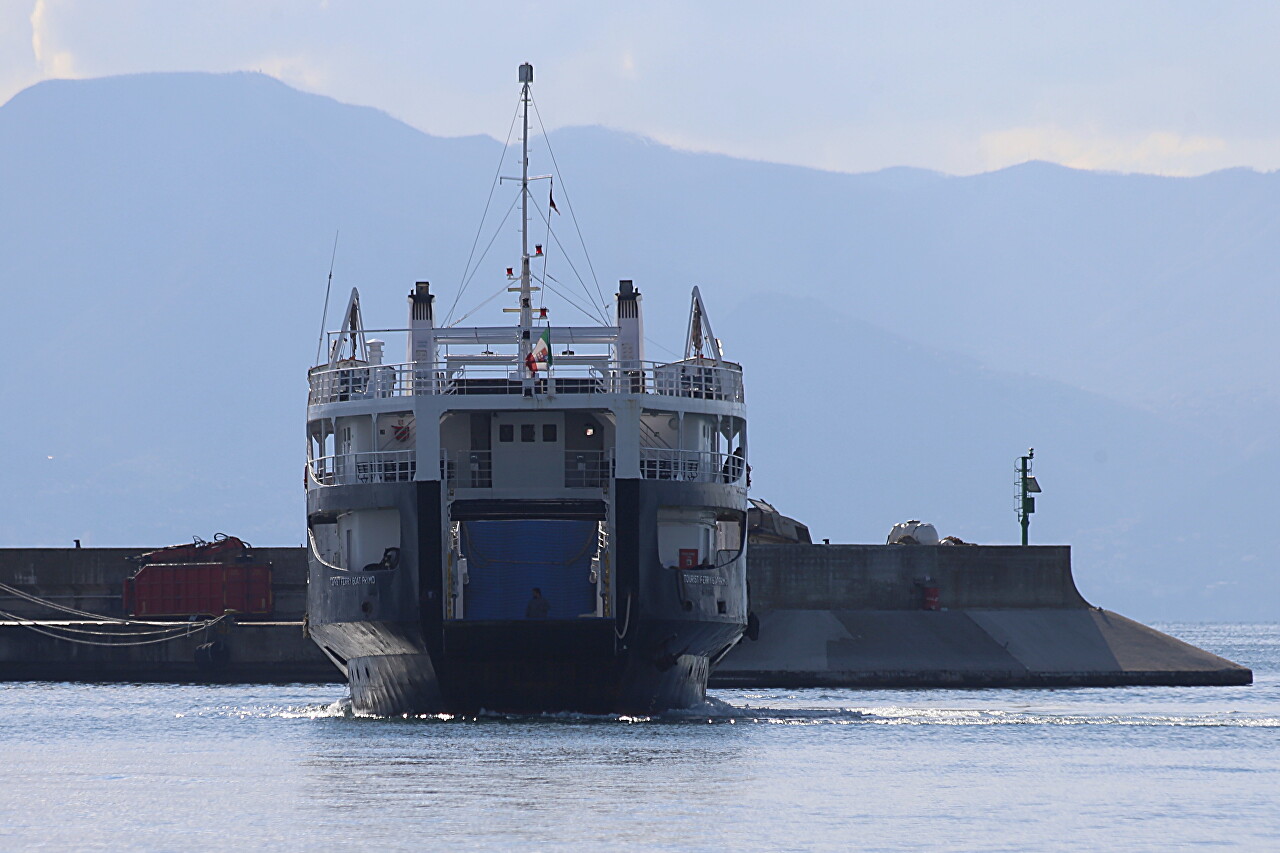 At one time, I had seen enough of the slow mooring of Volga ships, and after watching the ferry turn around almost on the spot, I he had a deep respect for the skill of Neapolitan shipmasters.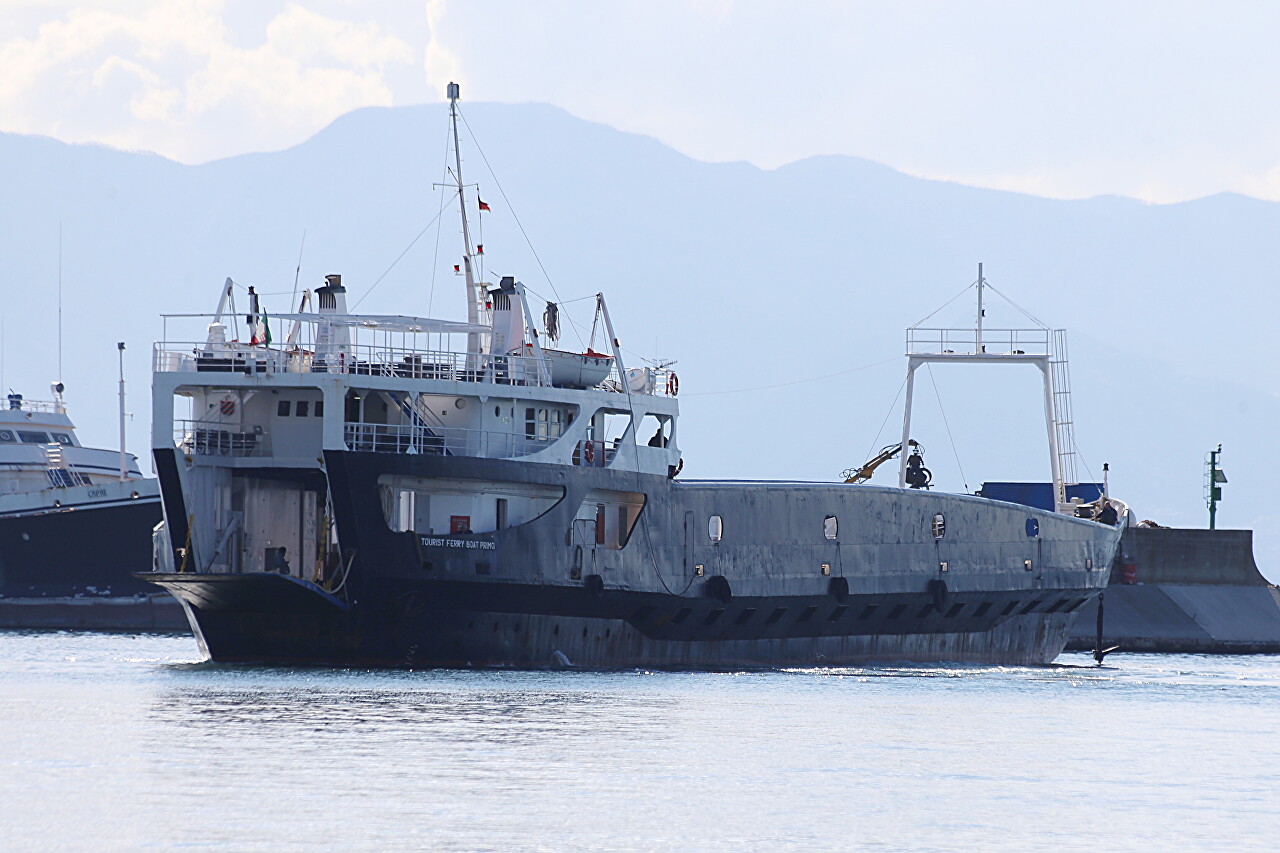 A quarter of an hour later, I started boarding my Rosa D'abundo ferry and went to the Ischia Island.