Algeciras Jet High Speed Sea Catamaran in Tarifa
The ferry line across the Gibraltar Strait between the Spanish Tarifa and the Moroccan Tangier is served by two fast sistership catamarans Algeciras-Jet and Cueta-jet.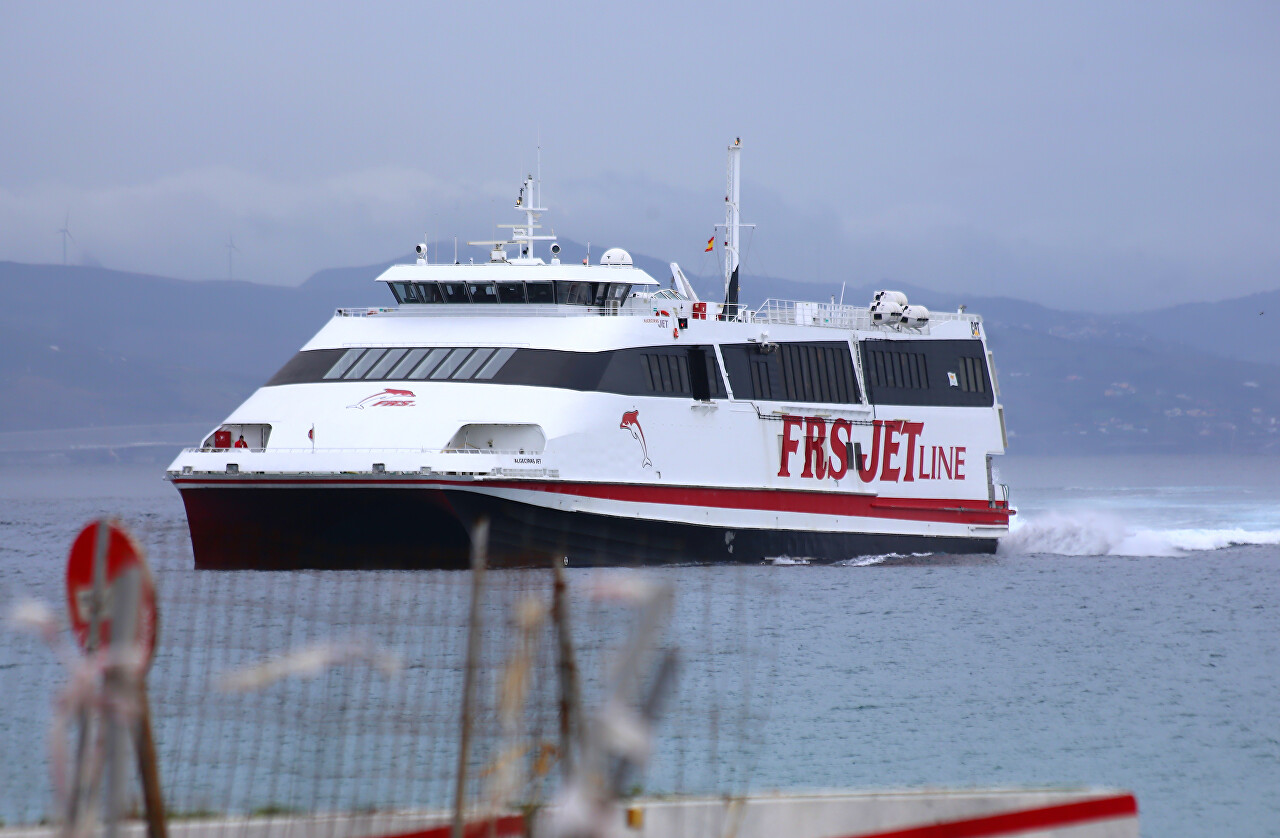 Algeciras Jet was built at the Norwegian shipyard Kvaerner Fjellstrand in Omstrand by order of the company Nordic Jet Line in 1999 and commissioned under the name Baltic jet.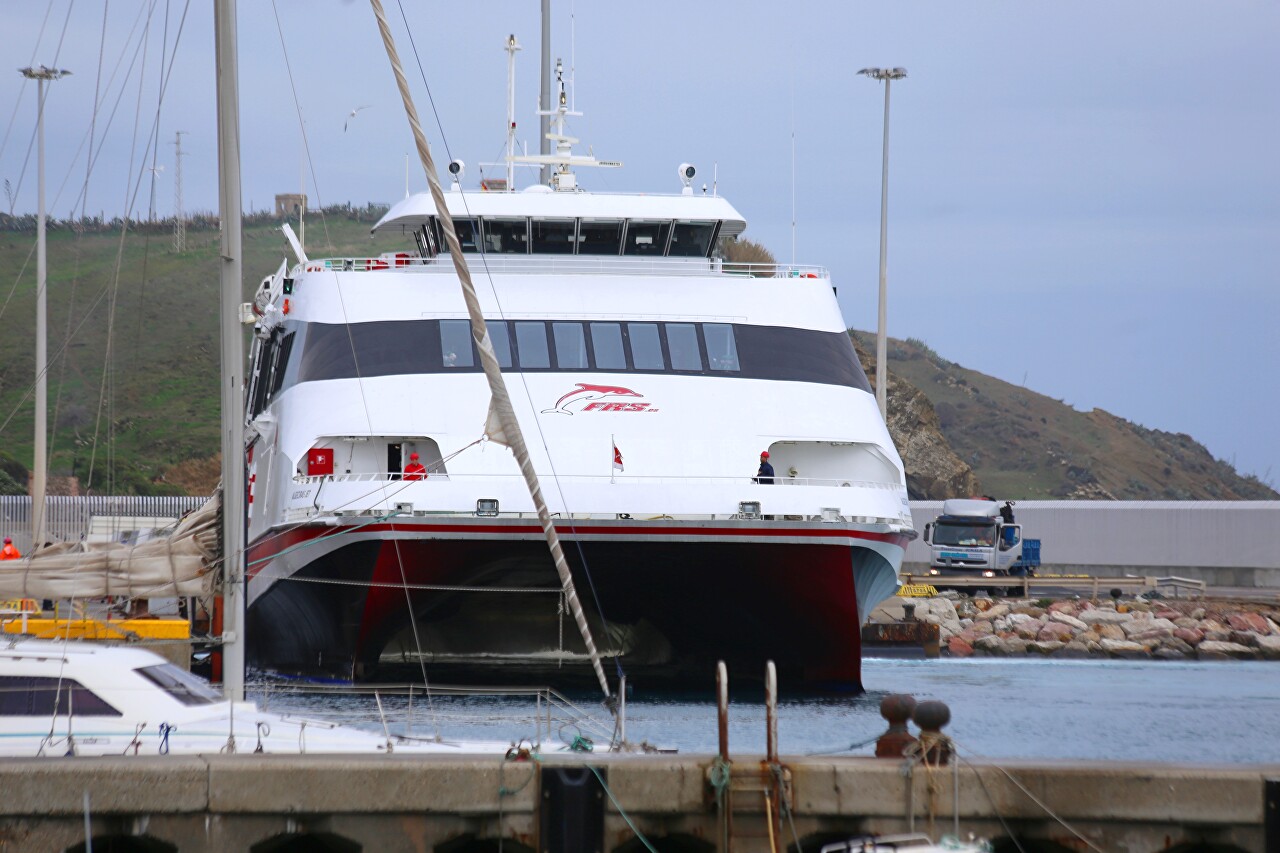 Until October 21, 2008, the catamaran operated Tallinn-Helsinki flights, then it was sold to a Cyprus company, which puts the catamaran under the management of FRS Iberia.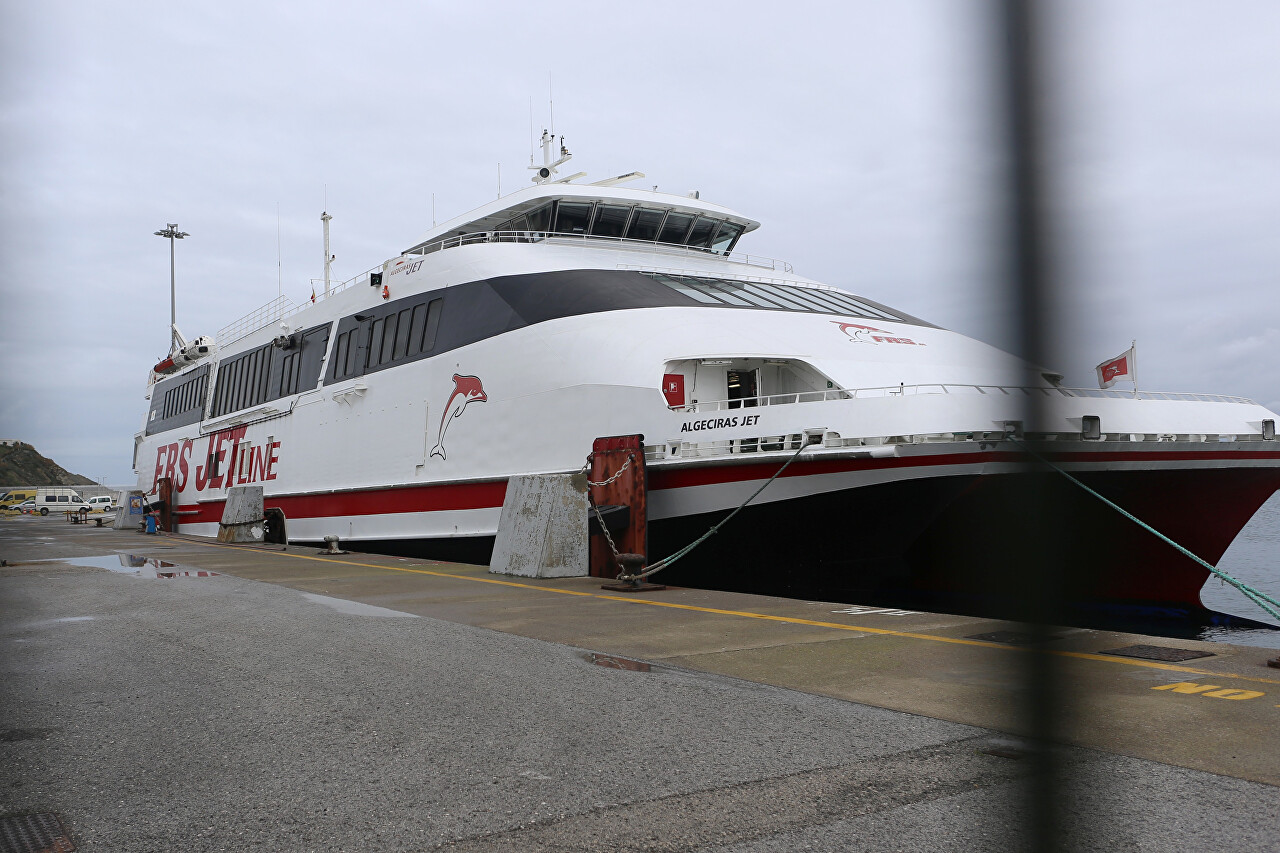 The catamaran is 60 meters long, 16.5 m wide, and 2.4 m deep with a gross tonnage of 2,273 tons.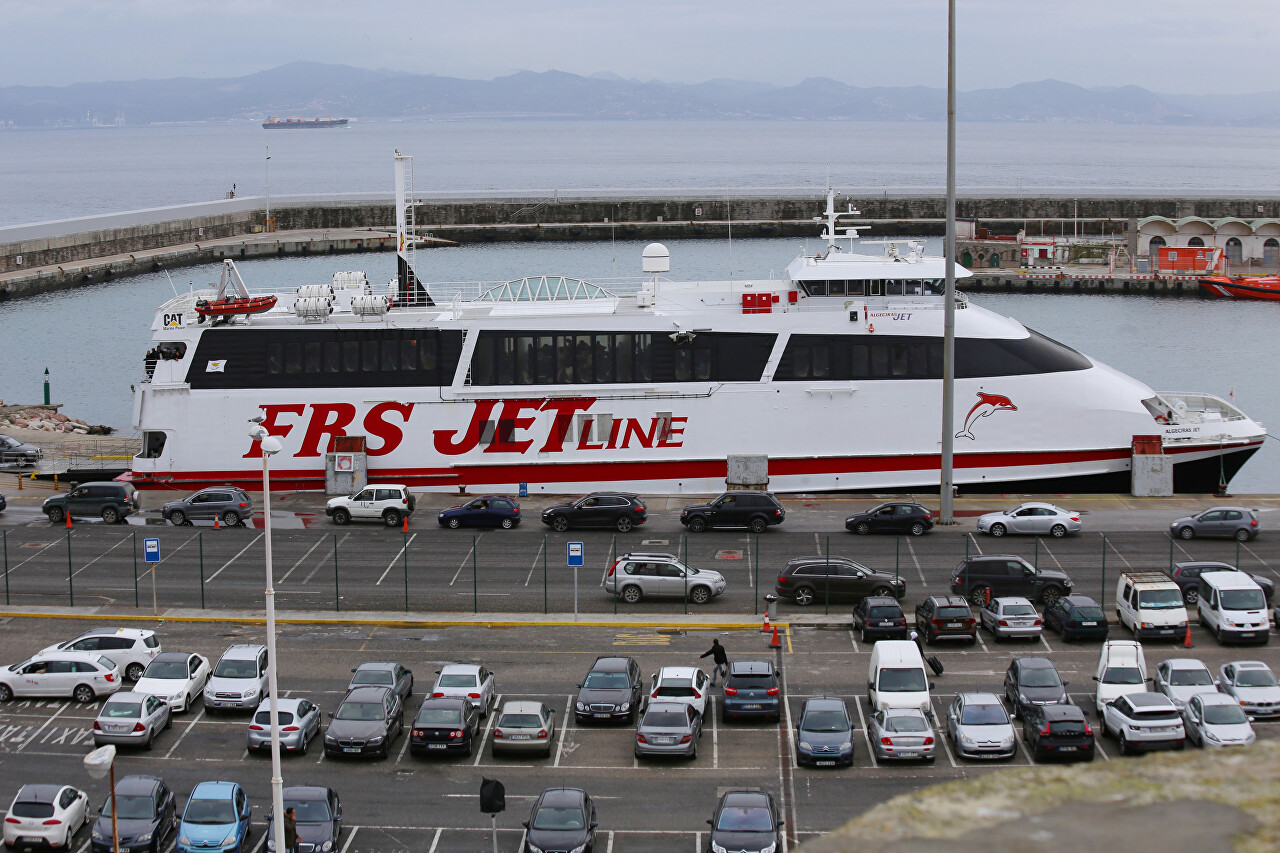 Two main diesel engines Caterpillar-3618 with a total power of 14,400 KW.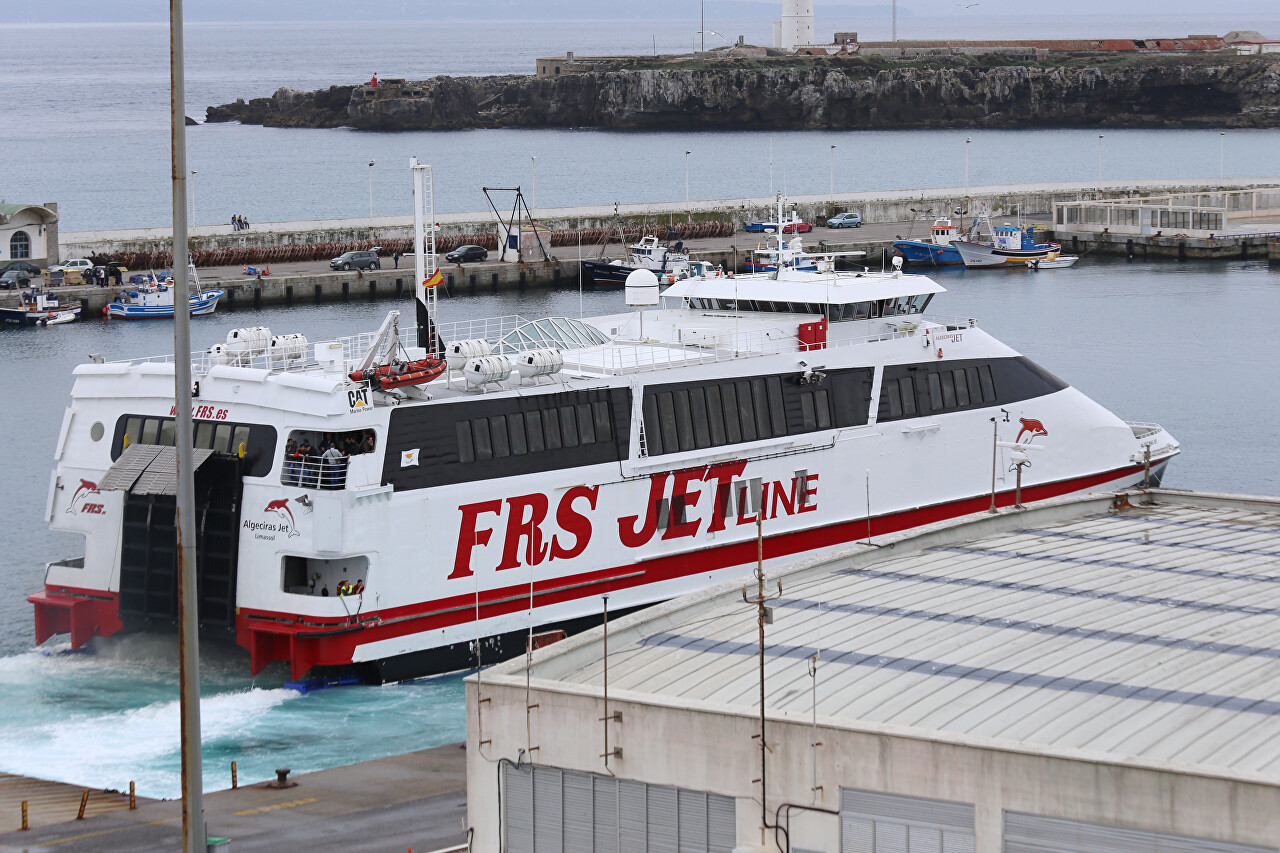 Water jet engines can reach speeds of 38 knots with 428 passengers and 55 vehicles on Board. During sea trials without cargo, the catamaran showed a speed of 40.5 knots.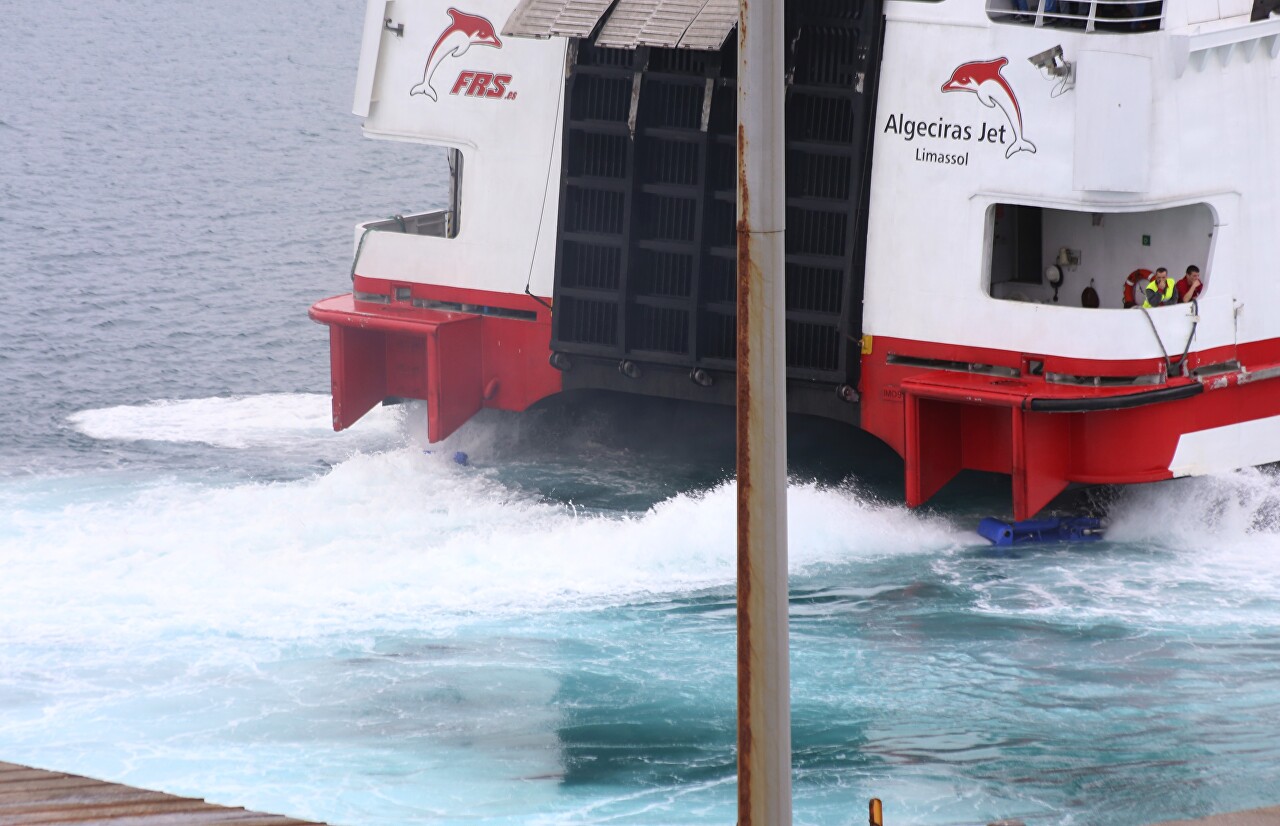 For more information about the Tarifa-Tangier ferry line, see the section on the Website dedicated to Tarifa.