ENS Shalatein Egyptian Replenishment Ship (Formerly A1414 Glücksburg)
The Egyptian warship ENS Shalatein with the tactical number 230 is of German origin. This is a replenishment ship of 701C Lüneburg class, designed to supply missile and torpedo boats and submarines.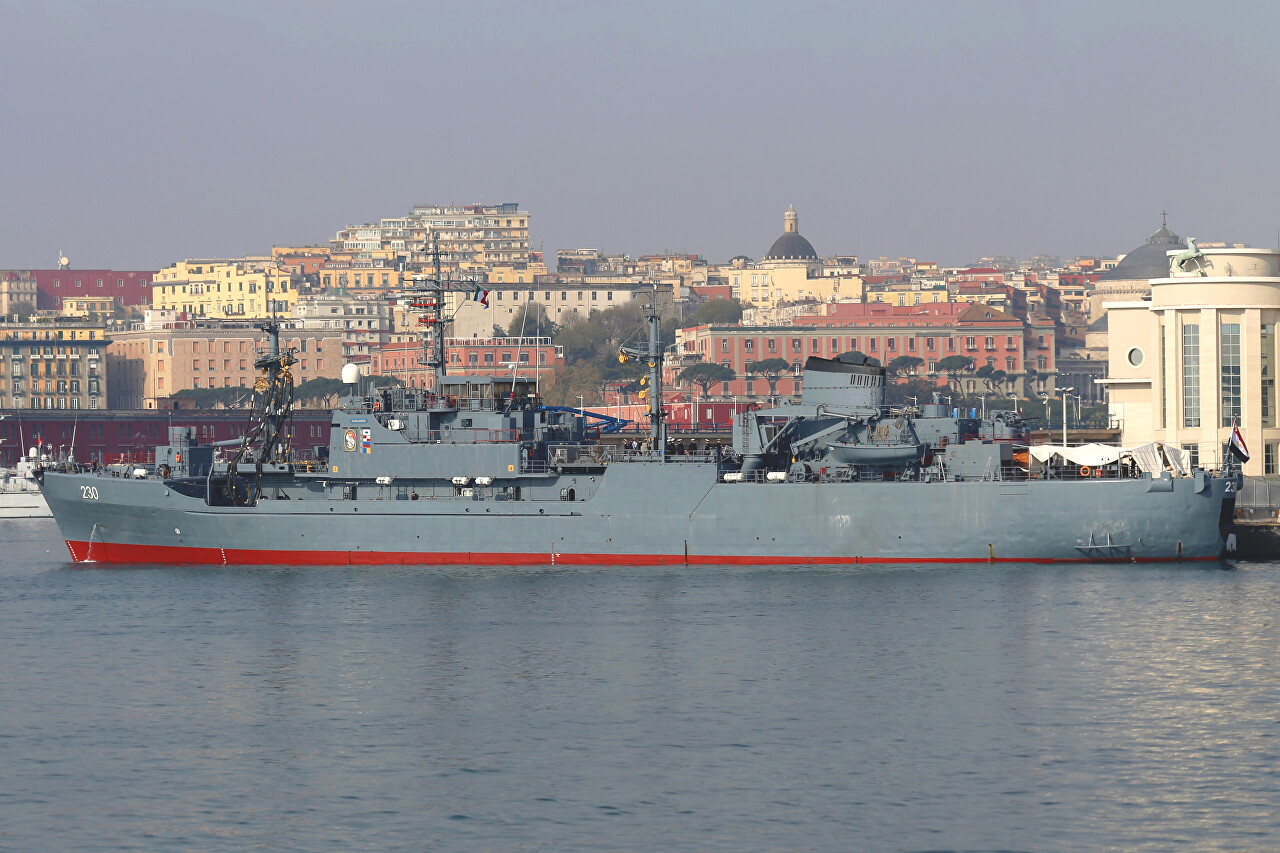 The ship was laid down at Blohm+Foss shipyards in Flensburg (Schleswig-Holstein) on 18 August 1965, launched on 3 may the following year, joined the fleet on 9 July 1968 under the name Glücksburg and tail number A1414. The ship was serving as support for a flotilla of missile boats at the Olpenitz base on the Baltic sea. From August 1977 to April 1978, Glücksburg underwent a major upgrade to NATO standards, including storage facilities for Exocet anti-ship missiles. As a result, the hull became 10.3 meters longer and the ship was assigned the 701c class. In April 1997, Glücksburg was transferred to the North sea and joined the destroyer squadron at Wilhelmshaven.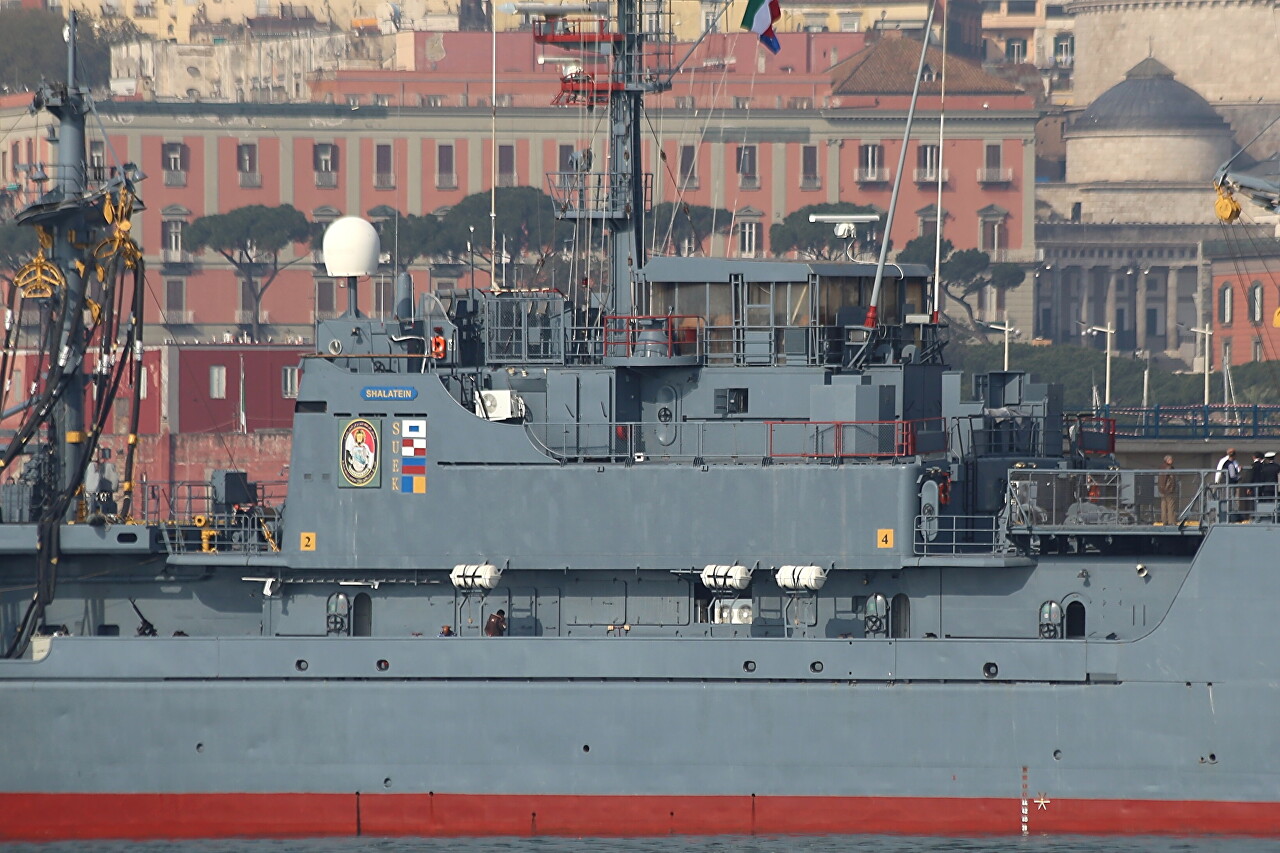 The ship was decommissioned on 1 November 2001 and sold to Egypt in the spring of 2002. After that, the ship got up for major repairs in the Arsenal of the Navy (Marinearsenal, MArs) in the same Wilhelmshaven, and a year later under a new flag and the name Shalatein went to Egypt.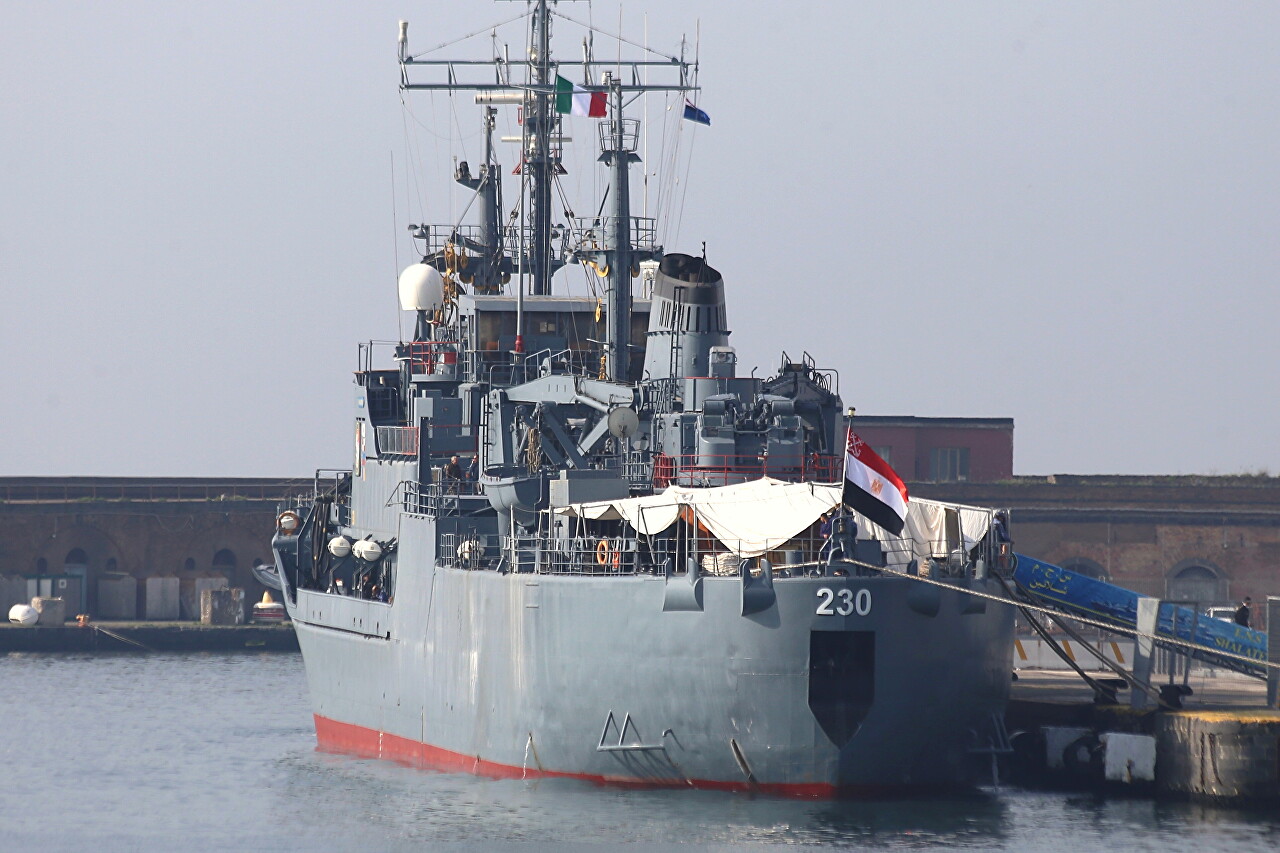 The ship has the following characteristics: The design displacement is 3,450 tons, after modernization 3,700 tons, length 114.3 meters, width 13.2 meters, draft 4 meters. The power plant consists of two main Maybach diesel engines of 4120 kW (5600 HP), powered by 2 variable pitch propellers. The maximum speed is 17 knots. Armament: two twin 40 mm Bofors submachine guns. For protection from aviation, FIM-92 Stinger MANPADS are on Board. The corral is equipped for laying mines, as well as the SLQ-25 Nixie anti-torpedo protection system (towed "bait"). The crew is 99 people. To supply other ships, the floating base has 1200 cubic meters of fuel, 200 cubic meters of fresh water, 400 tons of ammunition and 1000 tons of other non-food cargo.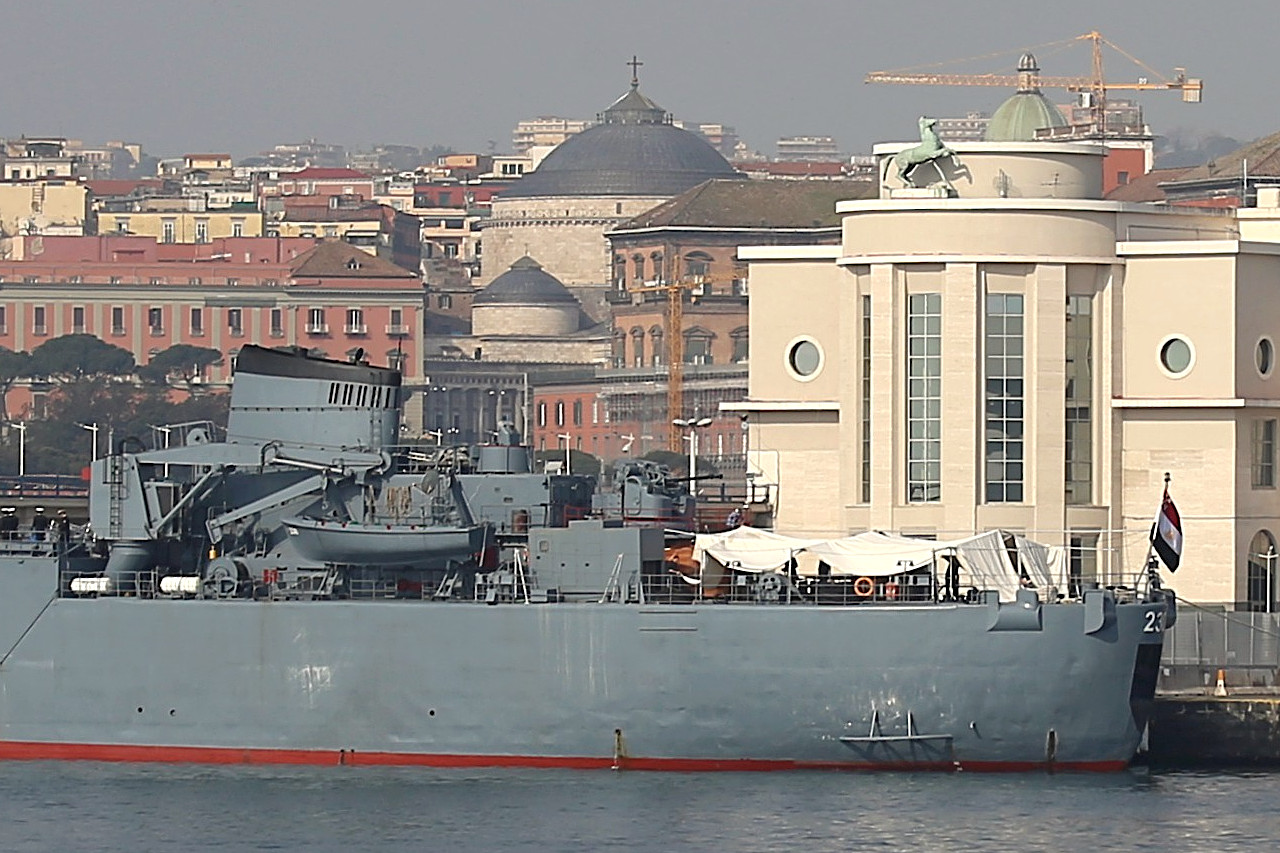 ENS Shalatein is pictured at the Naples sea station on April 12, 2015, where he made an official visit.