Méndez Núñez Cruiser
It is one of two light cruisers of the same type built in Spain at the El Ferrol shipyard in Galicia after the First World War. The ships largely repeated the concept of the British C-class cruisers, were equipped with British mechanisms and weapons. The project was developed in 1915 and at that time it could be considered quite modern, but due to a lack of materials, construction was greatly delayed and by the time the cruisers were commissioned, they were already outdated.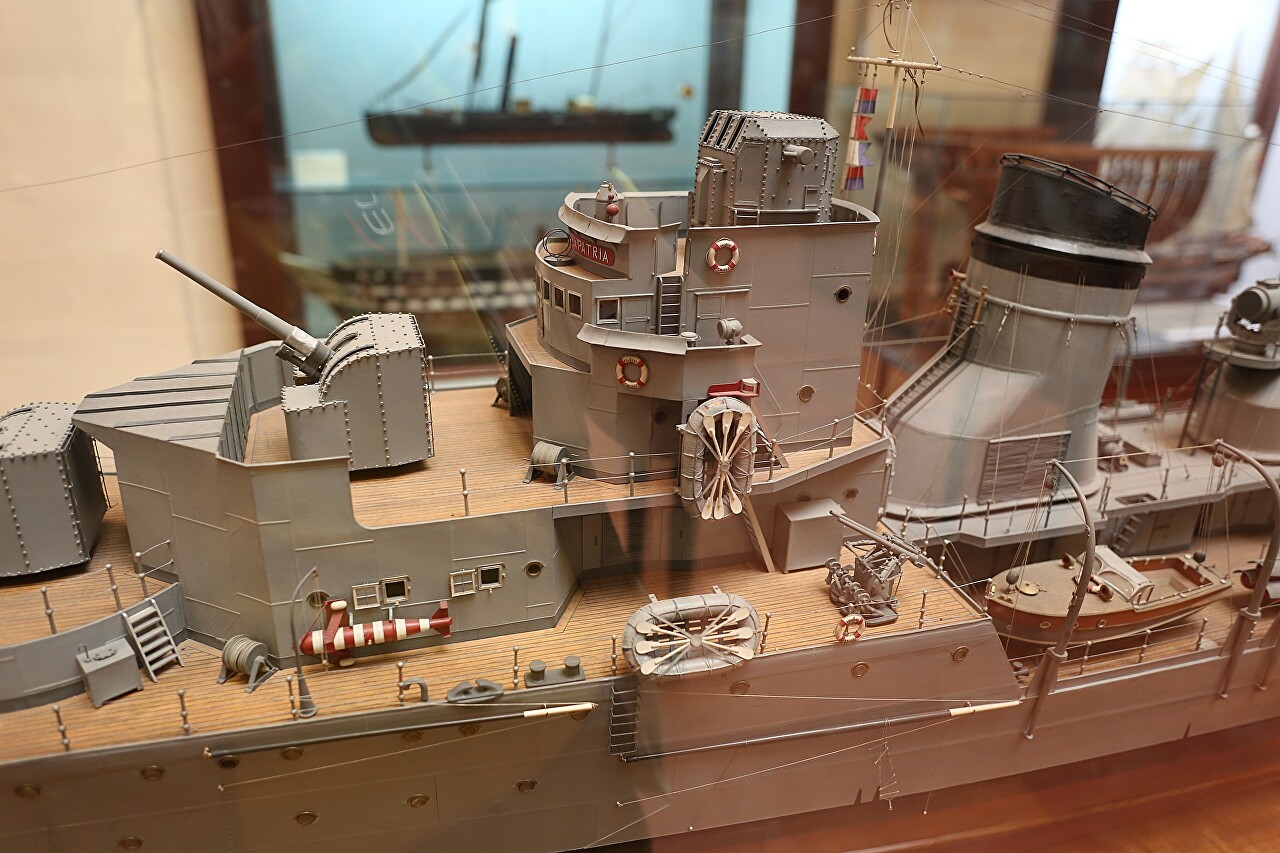 The cruiser Méndez Núñez was laid down on 28 September 1917 and launched on 3 March 1923. The power plant consisted of four Parsons turbines and twelve Yarrow boilers running on oil and coal, located in three boiler rooms, each of which had its own chimney. The design power was 43,000 hp at a speed of 29 knots, and the cruiser showed a much better result in tests. With an economic speed of 13 knots, the cruiser had a power reserve of 5,000 nautical miles. The main armament consisted of six Vickers-Carraca 50cal (152 mm) guns in armored turrets and four 47-mm 3pdr Hotchkiss anti-aircraft guns. The torpedo equipment consisted of four three-tube 21-inch (533 mm) torpedo tubes. The crew consisted of 320 people.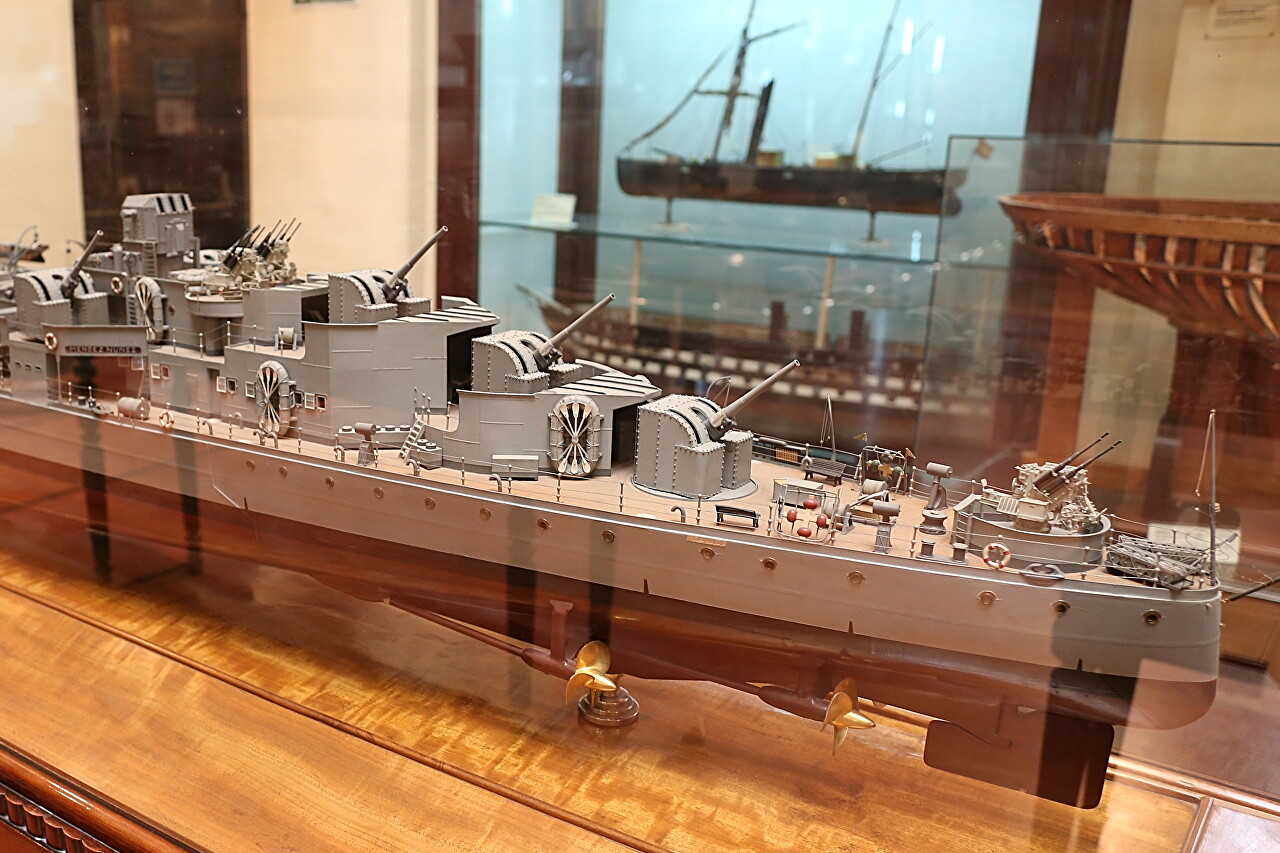 Méndez Núñez began his service off the coast of Morocco during the Rif War, in 1927 he was sent to China to protect Spanish interests during the riots in Shanghai. At the beginning of the Spanish Civil War, the cruiser was in Equatorial Guinea, the crew switched to the Republican government and took an active part in the conflict. In 1937, the cruiser participated in the first and second operations off Cape Palos and in the operation off Cape Chechel. Before the fall of Cartagena in March 1939, the Republican squadron went to Bizerte, where it was interned. After the victory of the nationalists, France returned the ships to the Spanish government.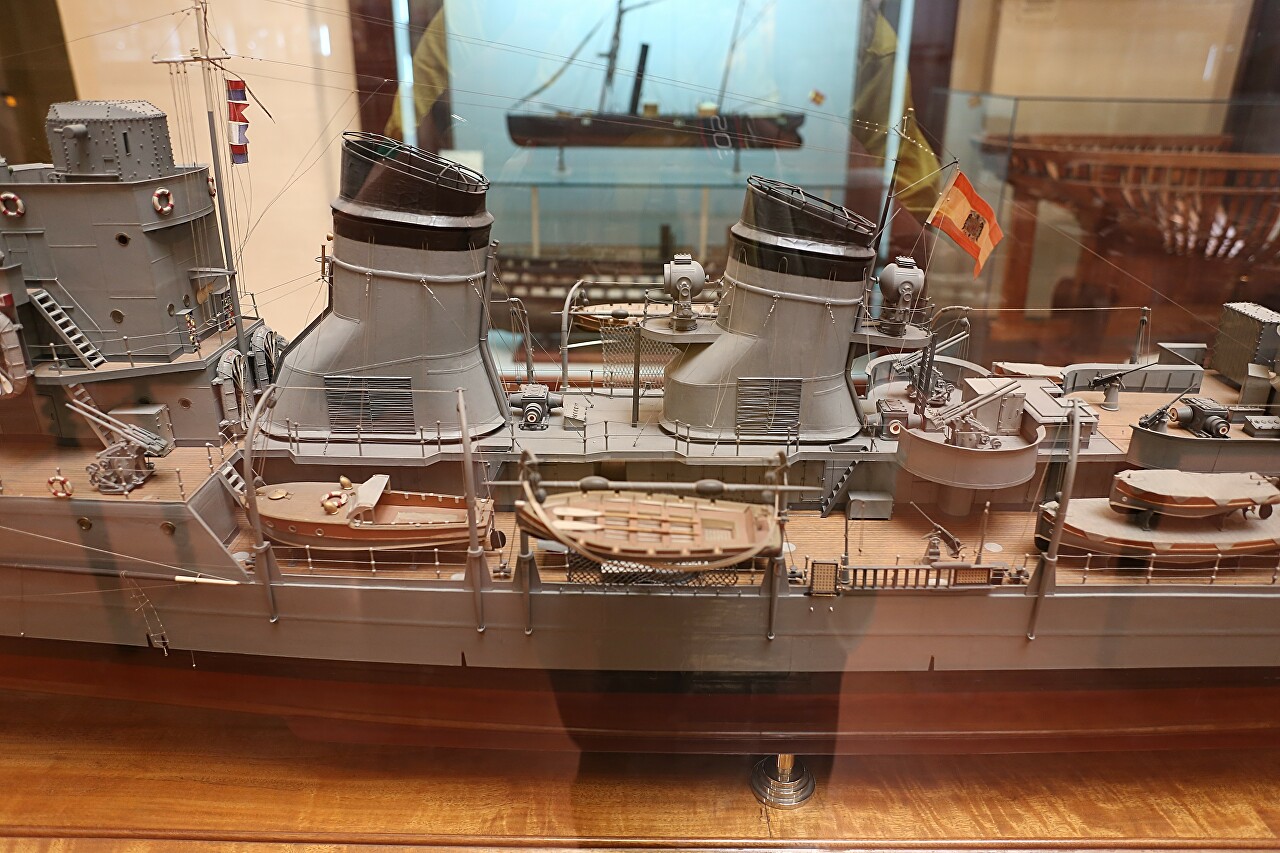 In 1944, the cruiser was rebuilt into an air defense ship, completely changing the armament and silhouette. The six-inch guns were removed, and instead the ship received eight 4.7-inch Vickers Armstrongs 45 cal QF (120mm) guns in single armored turrets that allowed firing at an elevation angle of 80°.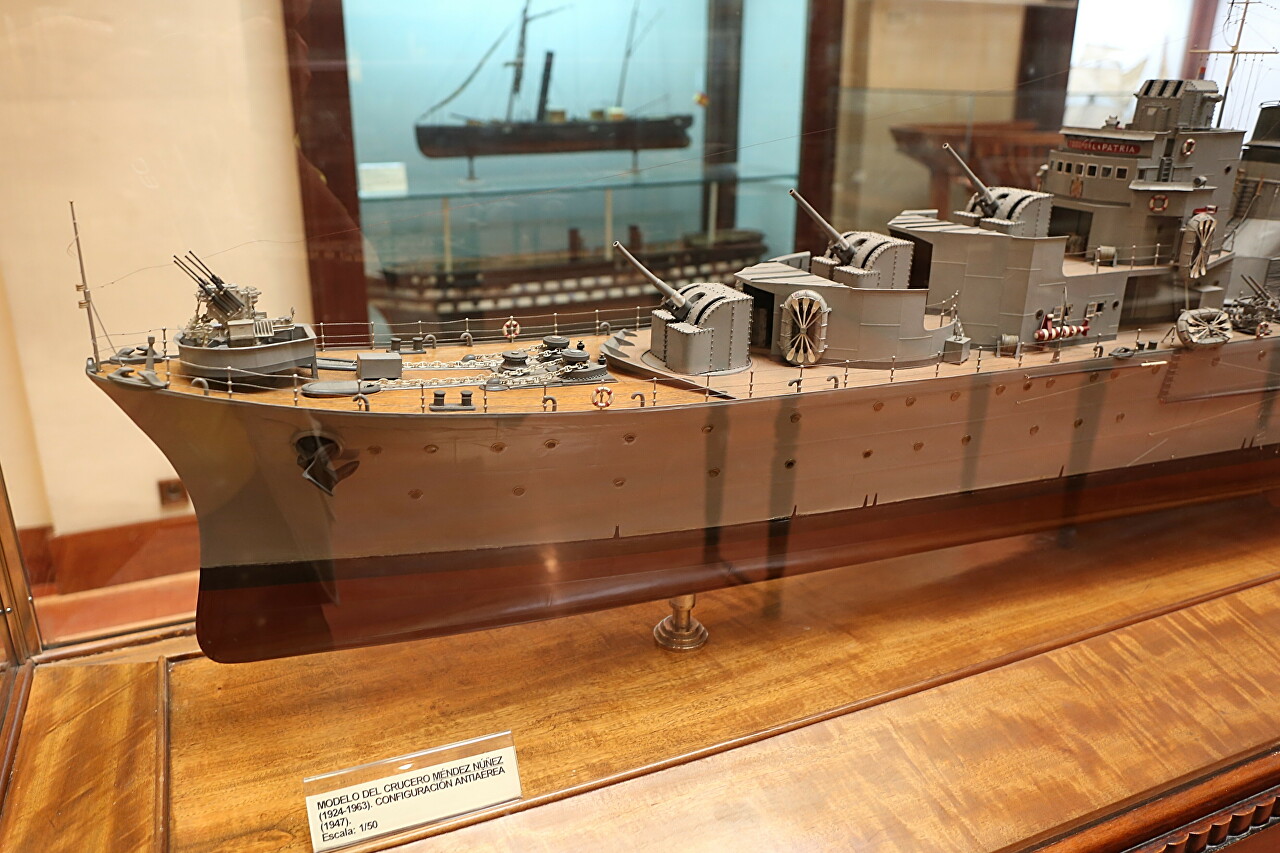 In addition, they installed four twin 37-mm anti-aircraft submachine guns and two twin 20-mm German-made installations. The chimneys of the boilers were removed in two pipes, the third pipe was dismantled. In this form, the ship served until 1963, after which it was sent for cutting.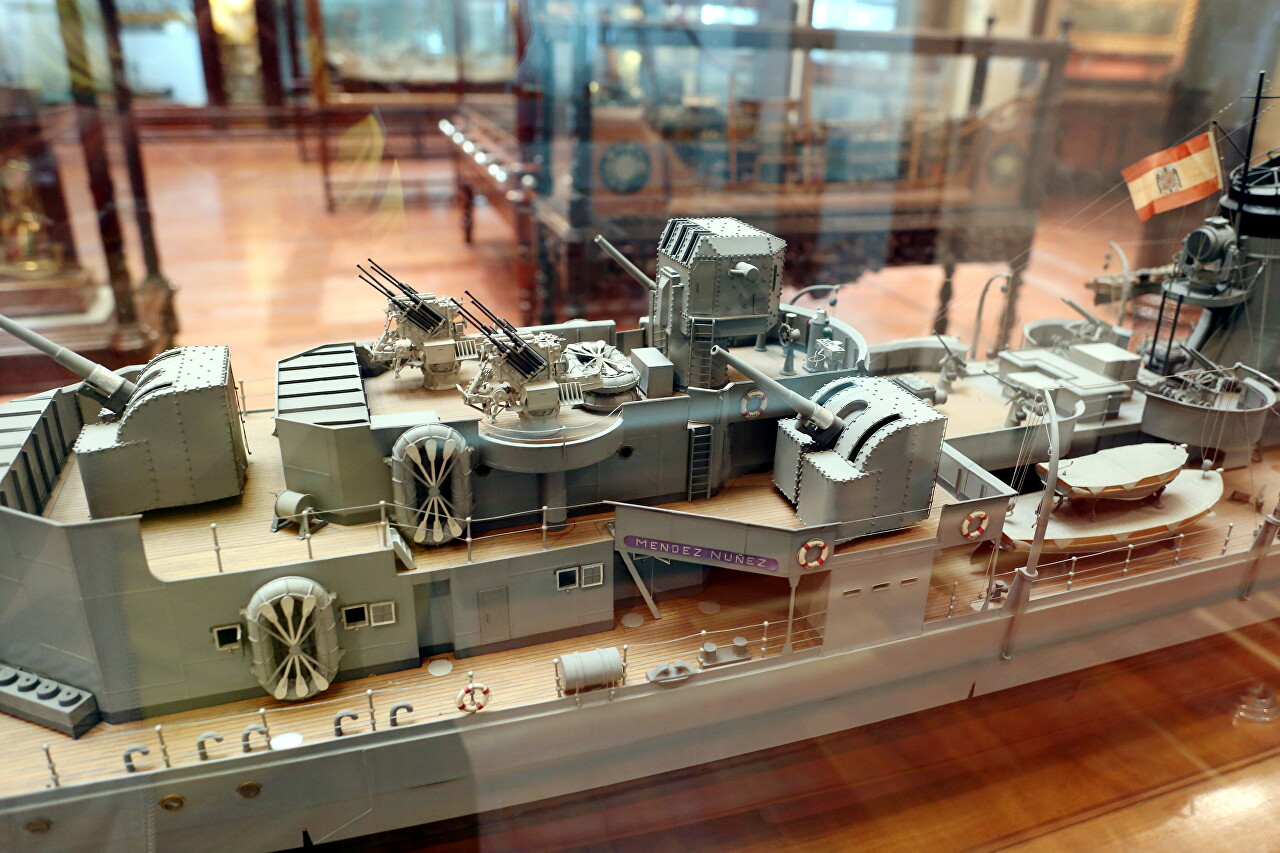 The Maritime Museum of Madrid presents a model of the cruiser Méndez Núñez in 1/50 scale in the configuration of 1947.