Kaparen-class Patrol Boats (Hugin class), Peenemünde
Four small warships, unarmed and repainted in "civilian" colors, are moored in the Harbor of Peenemünde. These are high-speed missile boats of the Hugin-class (norsk. "Raven"), an export version of the Norwegian Snøgg-class torpedo-missile boat , which were built by order of the Royal Swedish Navy in 1978-1982. The series consisted of 16 ships, built at the Mekaniske Verksteder shipyard in Bergen (11 units) and Westermoen in Mandal (5 units).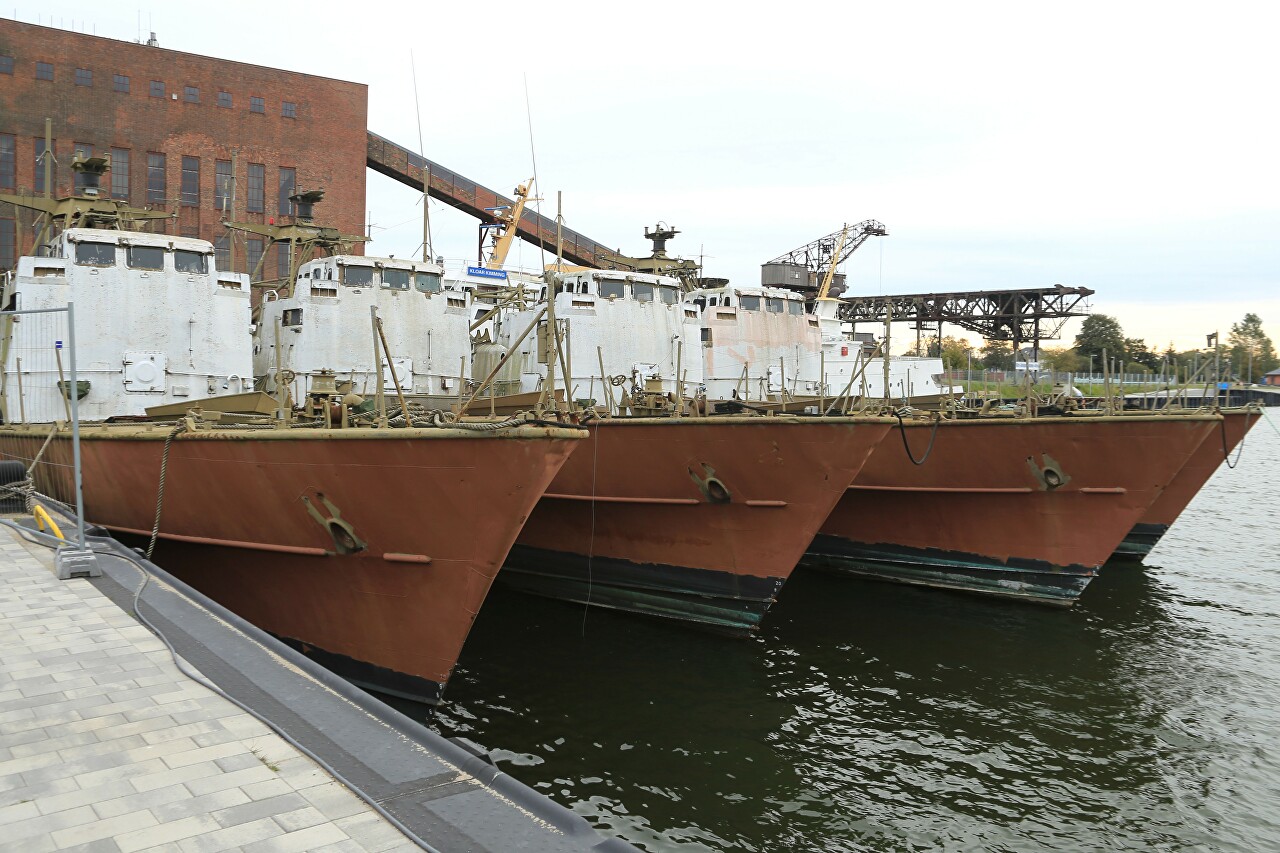 The boats have a length of 33.6m, a width of 6.3m and a draft of 1.7m. the Displacement is standard 140t, full 170t. Two engines with a capacity of 7200HP allowed to go at a speed of 35 knots, the power reserve at this speed was 550 nautical miles. The main weapon was the Penguin Mk2 anti-ship missiles, the boats were in three versions: an attack missile boat (6 missiles), an anti-submarine boat (2 missiles and two depth charge throwers), and a minelayer (2 missiles and 24 mines). All boats were equipped with a bow turret with a Bofors SAK57/70 rapid-fire gun.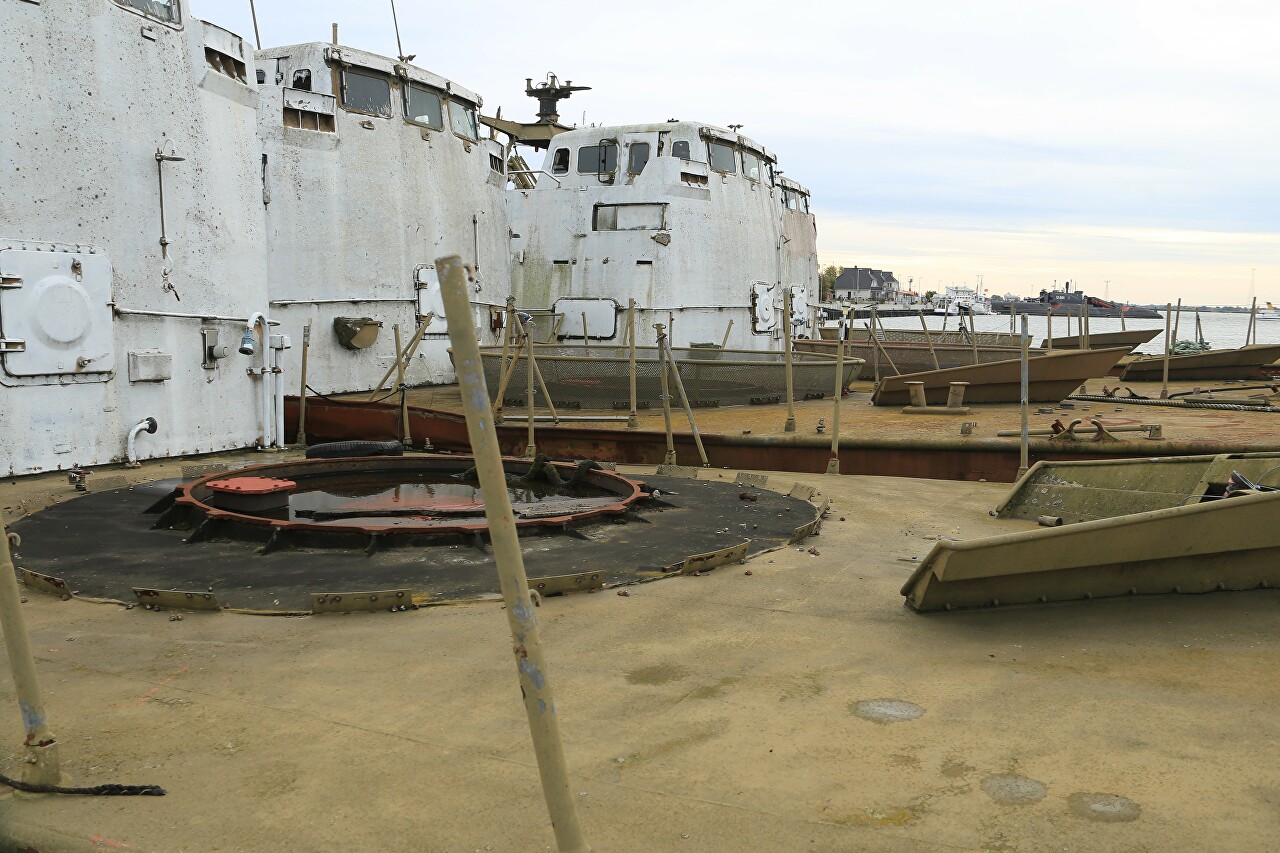 In 1992-1994, 8 ships were modernized and served until 2004-2008 as the Kaparen-class, and were intended for fighting submarines and setting minefields. Instead of anti-ship missiles, Penguin installed four Elma jet bombers and electronic means of detecting underwater targets. The main engines were replaced with less powerful ones (6,400HP), and the maximum speed was reduced to 32 knots accordingly.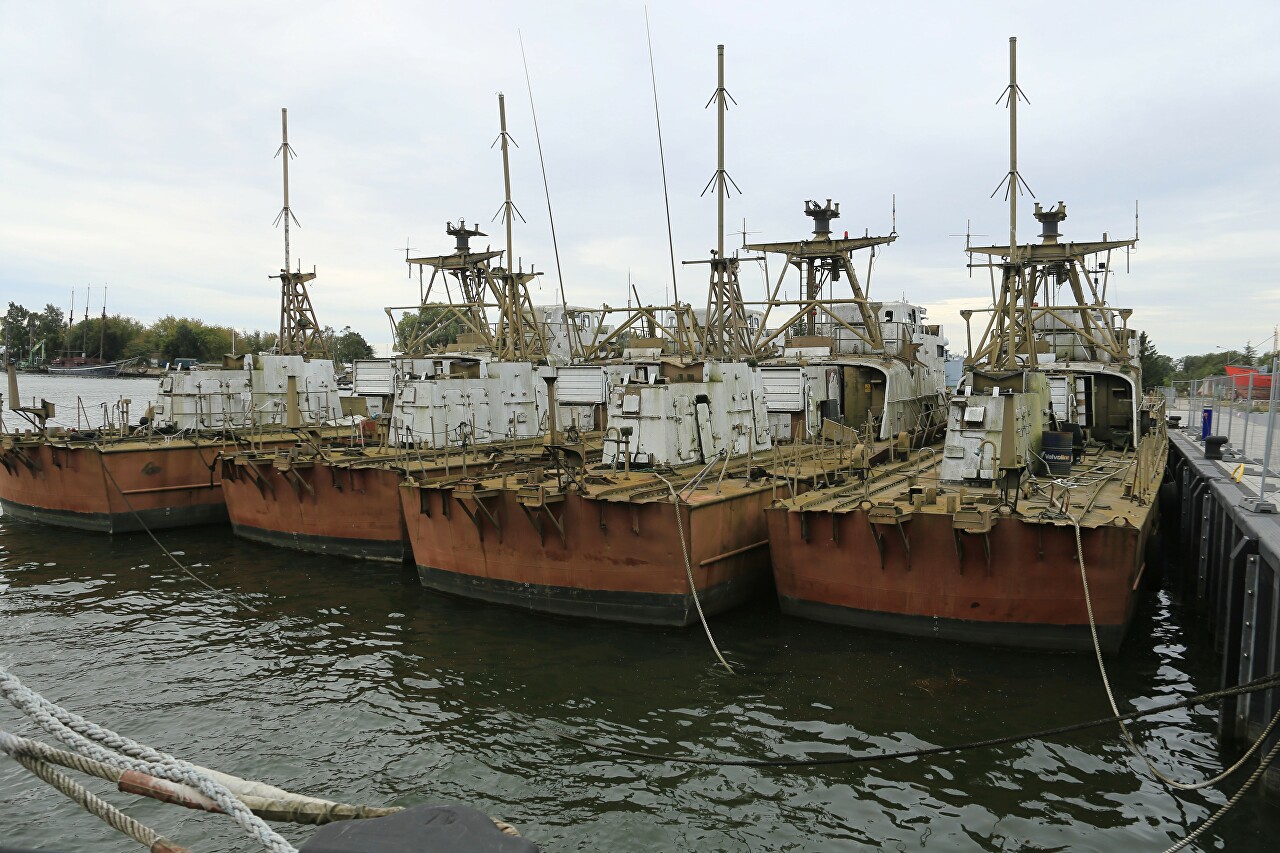 After being decommissioned, these 4 boats stayed in the Swedish port of Karlskrona for a long time, and in 2012 they were transferred to Peenemünde. According to some reports, the main engines of the boats were disassembled for spare parts, since they have not been produced for a long time, but are still used on some ships of the Swedish Navy. For what purpose these boats were in Germany is unknown, they have been here for 6 years. Only the rails for setting sea mines and the foundations of gun turrets remind us of the military past of these boats.