Glorieta de Miki Haruta, Ronda
Blas Infante Park has a small corner dedicated to the memory of Japanese artist Miki Haruta (Glorieta de Miki Haruta). Born in 1924, he graduated from the Tokyo Academy of Fine Arts and worked for a long time as a director at the Nikki Music Hall, then became interested in painting.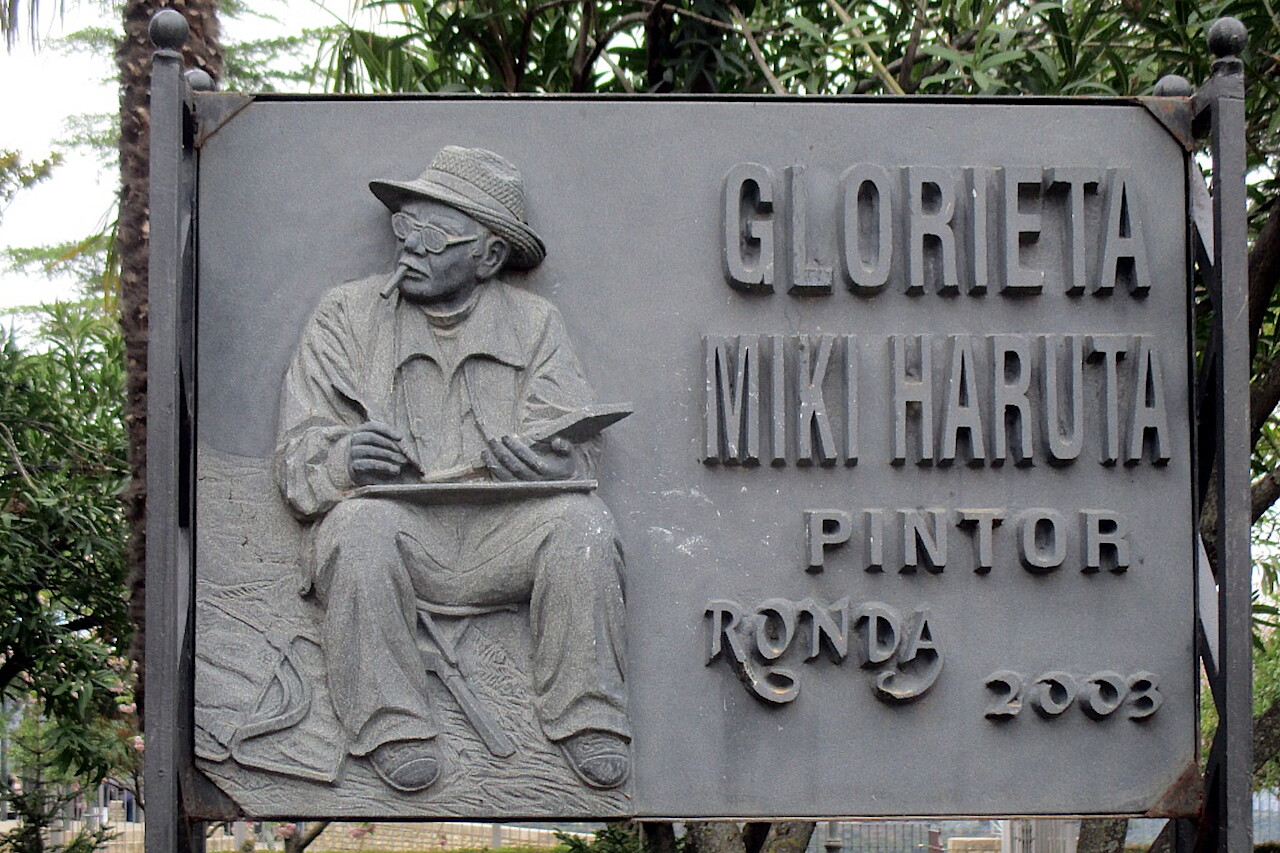 While in retirement, Haruta traveled to Spain, and fascinated by the wonderful scenery of the Ronda, decided to move here permanently. Here he began to paint watercolors, which brought him fame. The Japanese artist lived in Rhonda for more than a decade, until his death in 1995.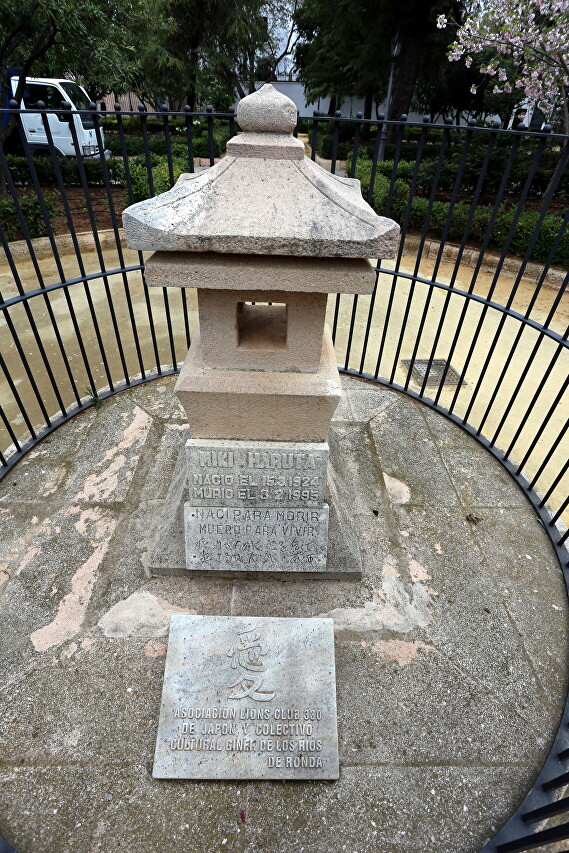 To bring a piece of his home country to Ronda, Haruta planted a sakura tree next to the cliff. In a dry and hot climate, the tree survived only thanks to his care, but the artist did not wait for its flowering. Two years later, the Japanese cherry tree still bloomed.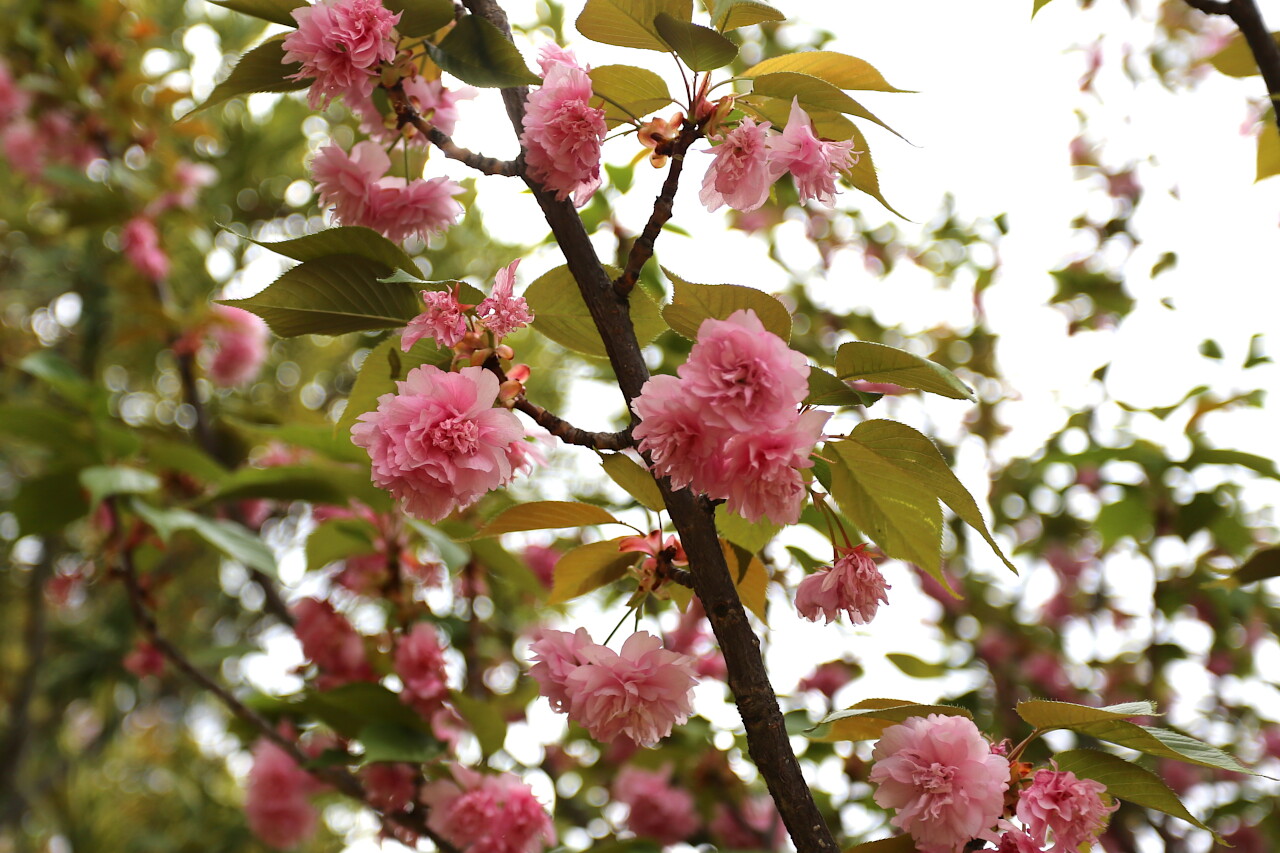 Behind the grave of Mika Haruta is a viewing platform with a gazebo.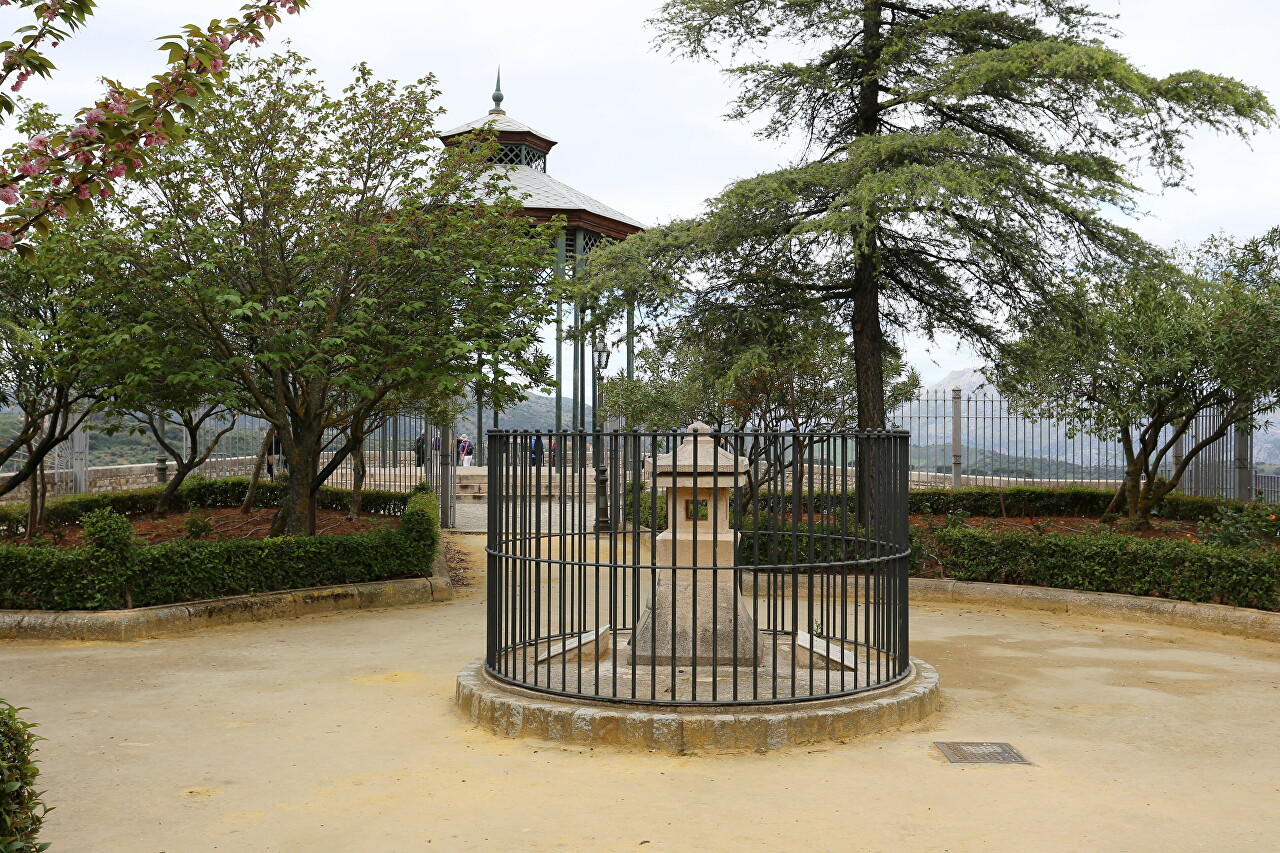 The site offers an amazing panorama of the Tagus River Valley, inspired by the Japanese artist.