Plaza de Jerónimo Cuervo, Malaga
Plaza de Jerónimo Cuervo is located in the heart of the La Merced quarter and is famous for the Cervantes Theater, where the annual Festival de Málaga Cine Español is held. The building was built in 1870 on the site of the burned-down Teatro del Príncipe Alfonso, designed by architect Gerónimo Cuervo. The theater hall can accommodate 1,200 spectators, where performances of various genres are given.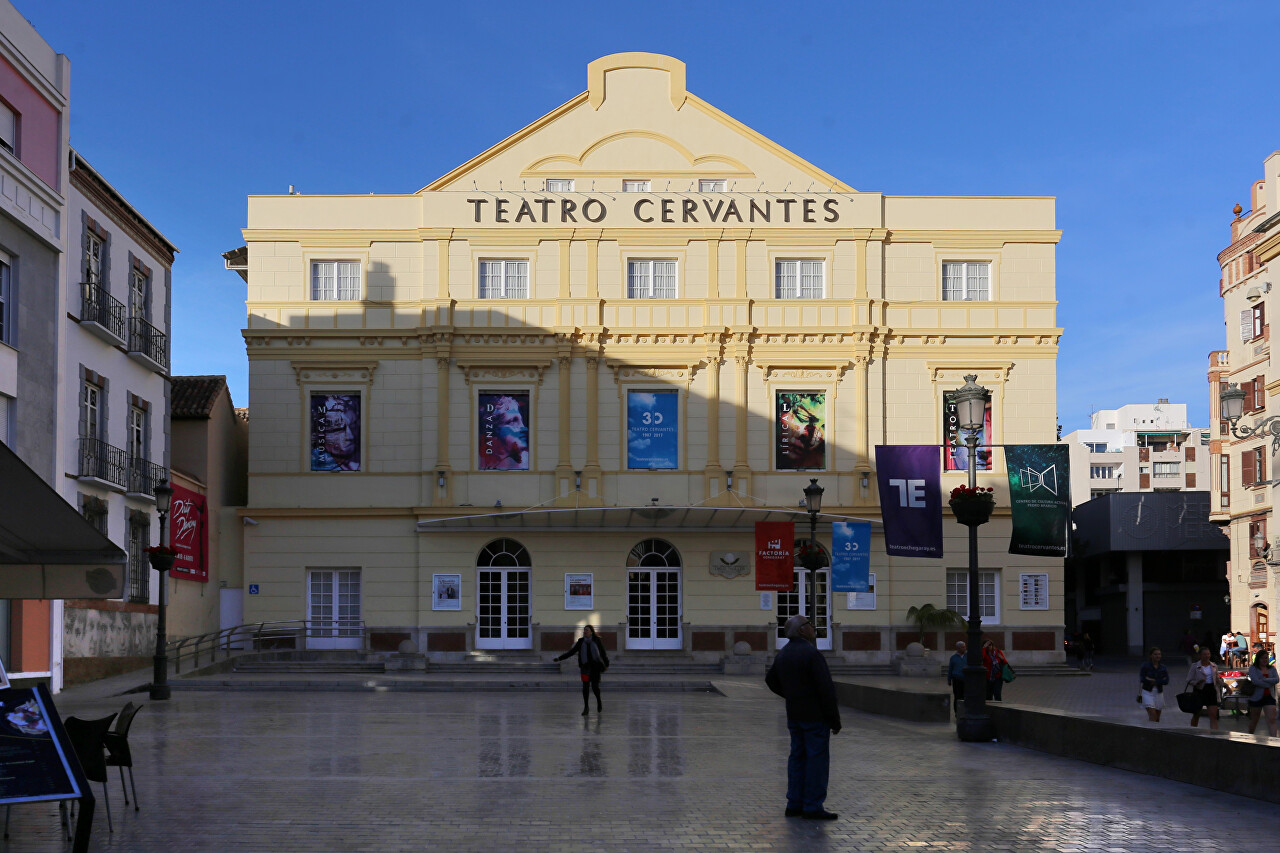 To the right of the theater, on Calle Gomez Pallete, there are a couple of interesting eclectic buildings. The popular La Mesonera restaurant is located in a corner house with semi-circular glass-enclosed balconies and decorated with tiles.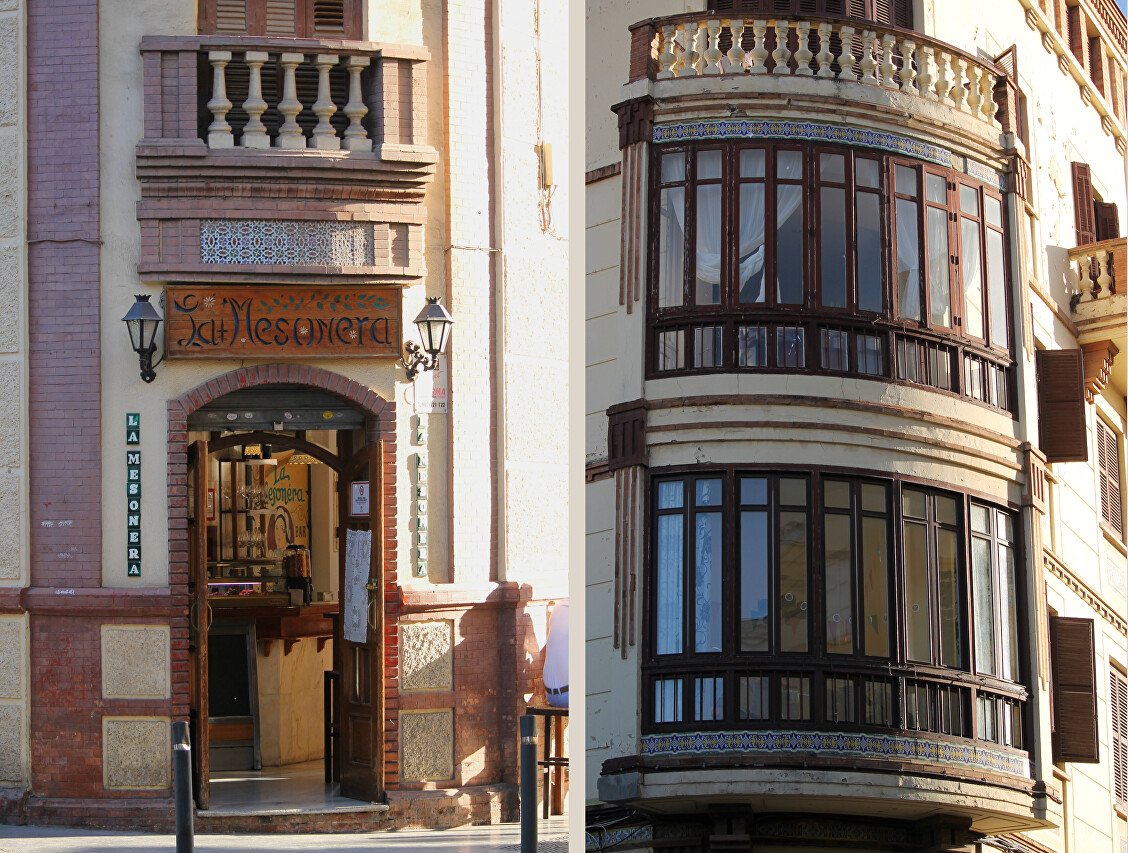 The next house has a blue facade decorated with red brick elements and has high windows with French balconies. Attention is drawn to the original wooden decorative supports of the roof overhang. The Mercado de la Merced food market is also located on the same street.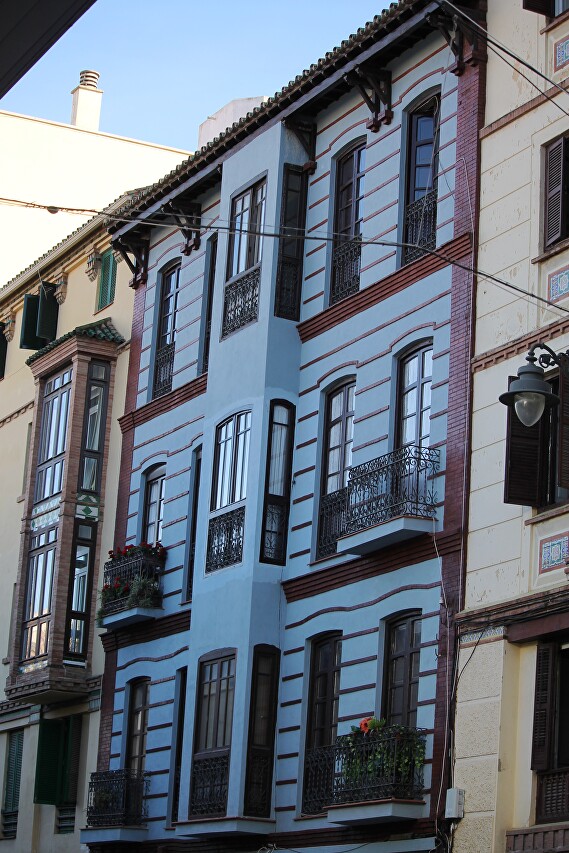 After going around the theater building, we will go to Calle Fraies. Here you can admire the Art Nouveau house number 22.