Plaza de las Cortes, Madrid
The square is located at the intersection of Prado and San Jerónimo streets and is the center of the so-called "Quarter of the Cortes".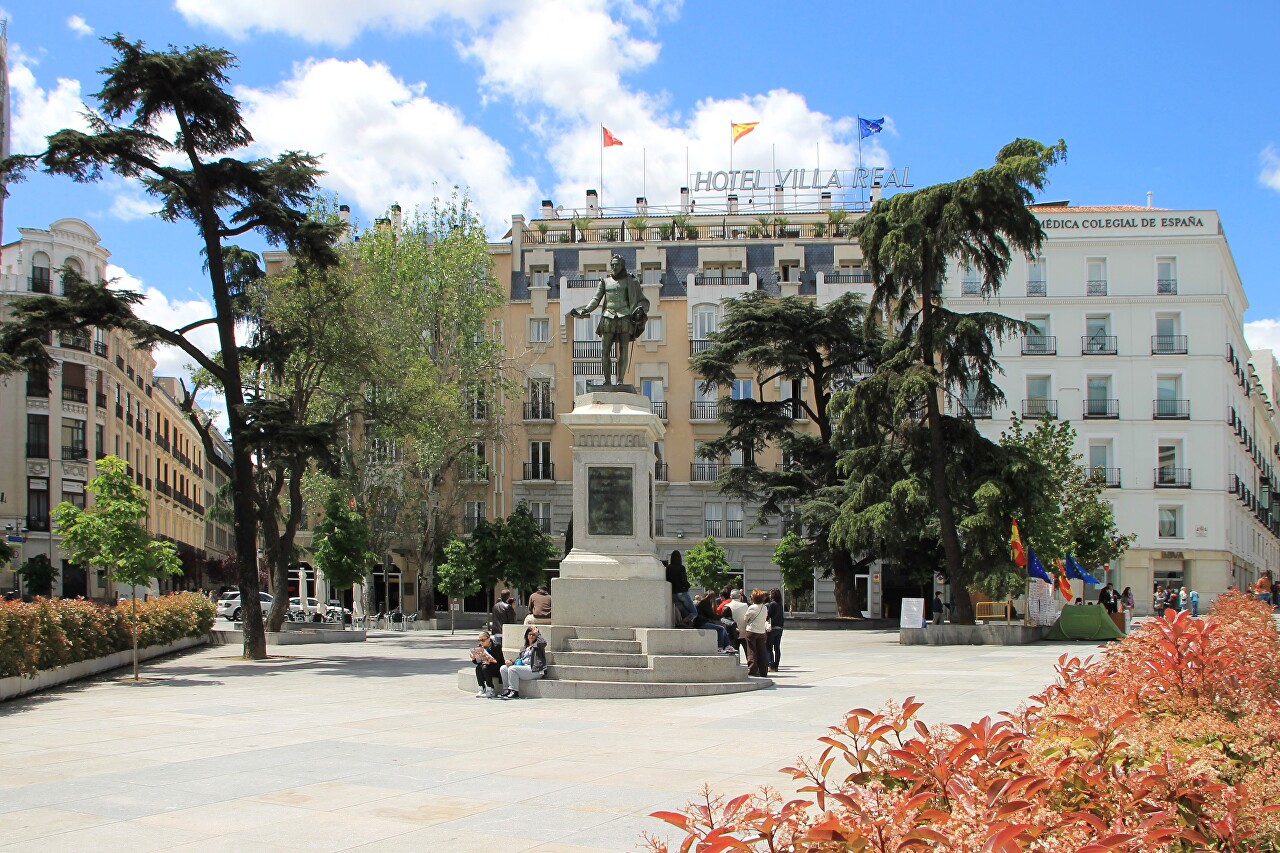 Here is the building of the lower house of the Spanish Parliament (Congress of Deputies), the Villa Real Hotel, the medical College of Spain.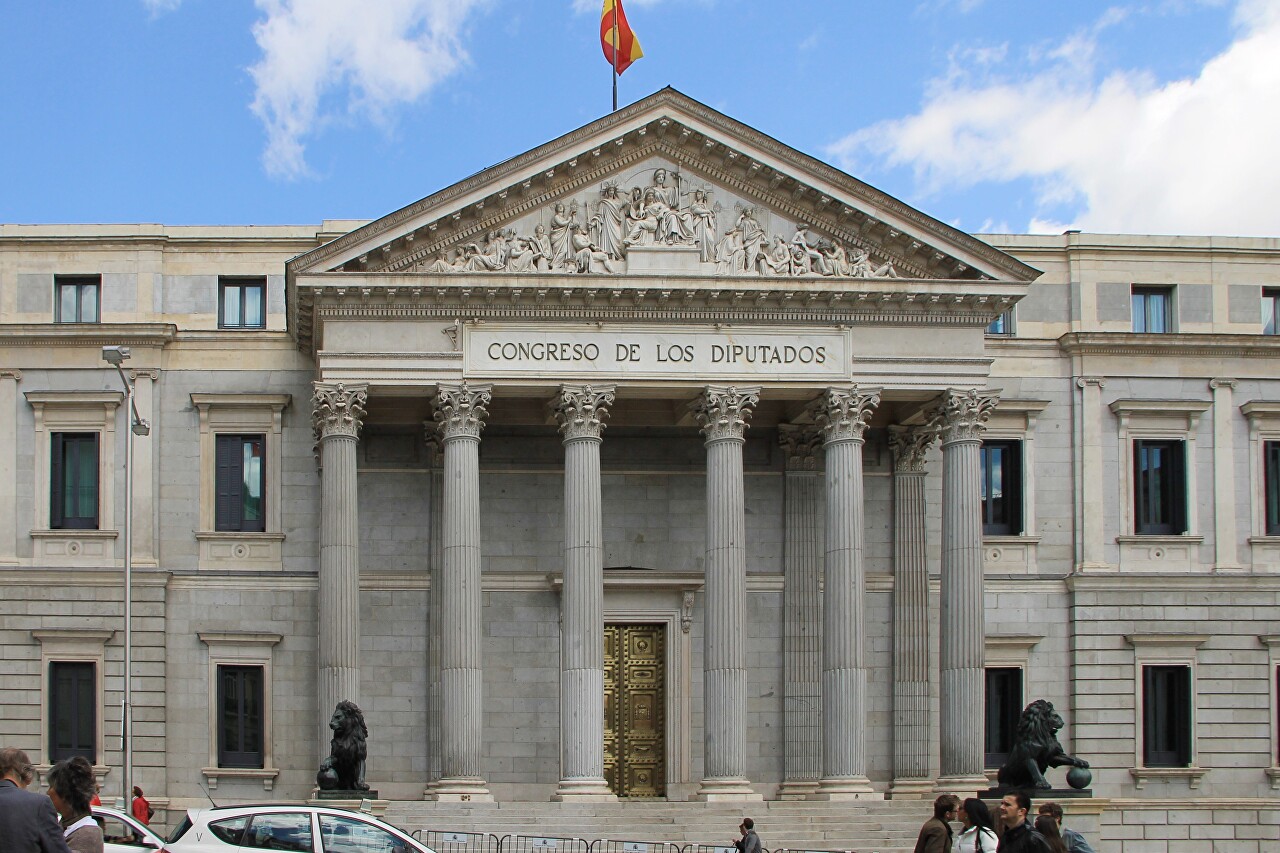 In 1835 the monument to Miguel Cervantes by sculptor Antonio Solo was unveiled at the Villa Real.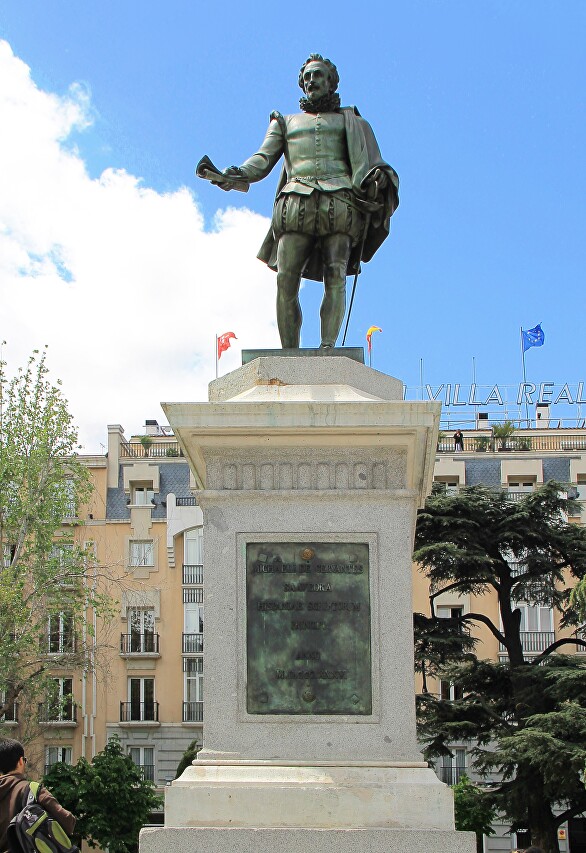 In 2005, a large-scale reconstruction of the square began, which lasted until 2011. The project involved moving the monument to the center of the square. In December 2009, during the dismantling of the monument, a lead box, a "time capsule", was discovered. It also contained four volumes of Don Quixote, published in 1818, a life stoty of Cervantes, his letters, and coins.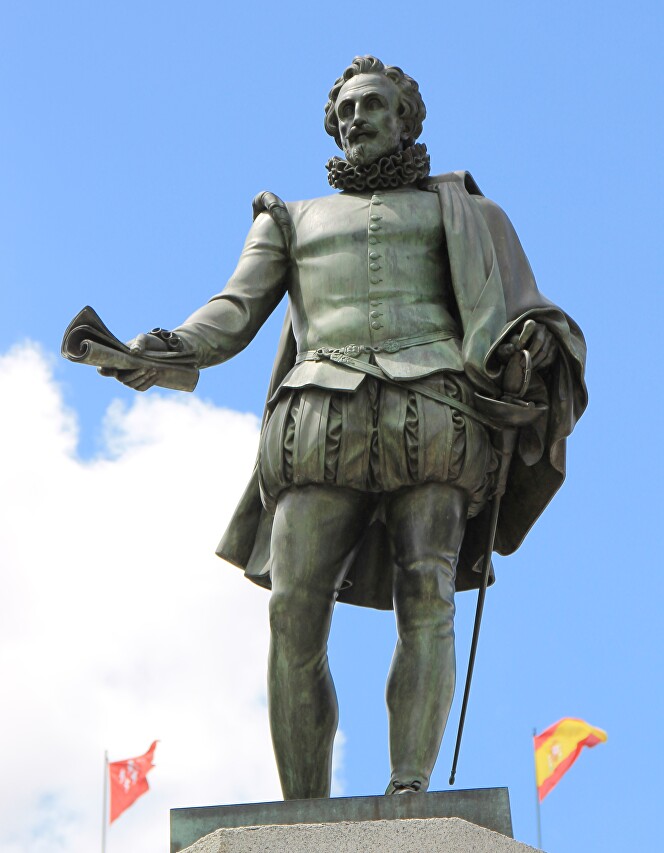 The house at number 8 in the "Parisian" style was built in 1911-1913 by the architect Joaquin Roja. In 1941 the building was purchased by the insurance company Plus Ultra and since then it has been called by the same name.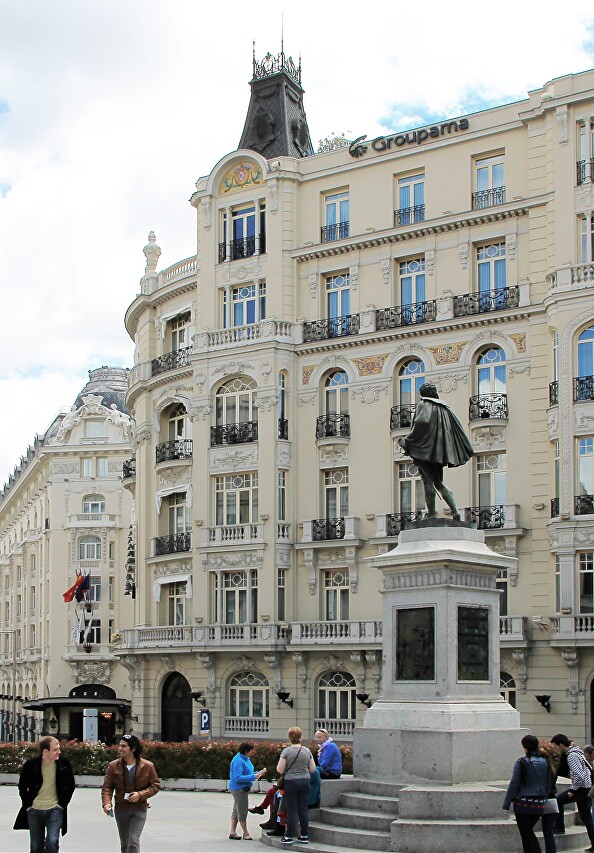 The house is notable for the fact that on the balcony under the clock at 12, 15, 18 and 20 hours, you can see figures moving to the musical chime of bells.