Rue Large and Rue de la Loge, Luxembourg
The square where the fish market used to be located was the economic center of the medieval city. Here begins the Rue Large, which leads to the river and the bridge, it existed in the Roman era. On the street there are two stone arches that once served as the city gate.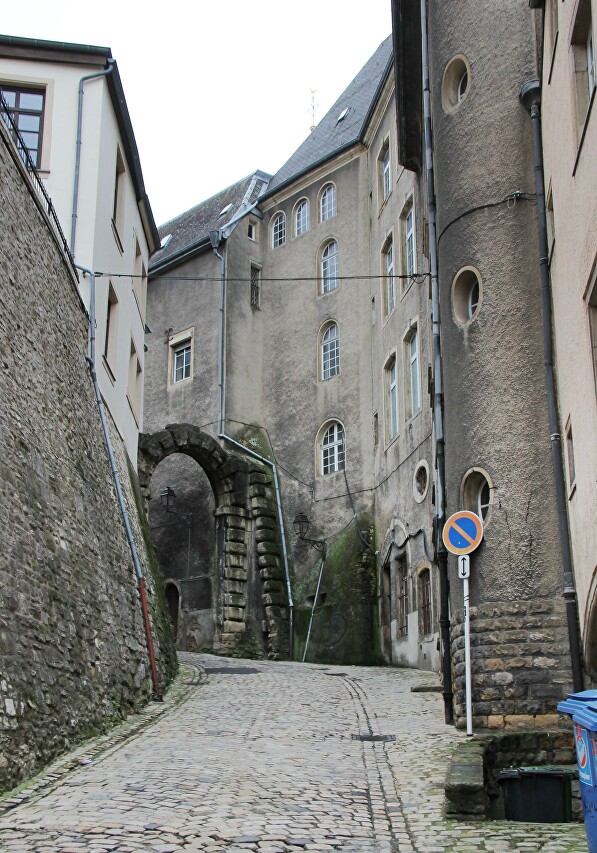 At the beginning of the Rua Large is a building built around 1350. In 1842, it opened the restaurant Ënnert de Steiler, which is now the oldest pub in Luxembourg. Now it is a very popular place for both tourists and the local public. Here you can enjoy traditional Luxembourg cuisine, such as Kachkeis Schmier cheese and Schmier pate. The restaurant is open from 11: 00 to 1: 00, on Friday and Saturday until 3: 00.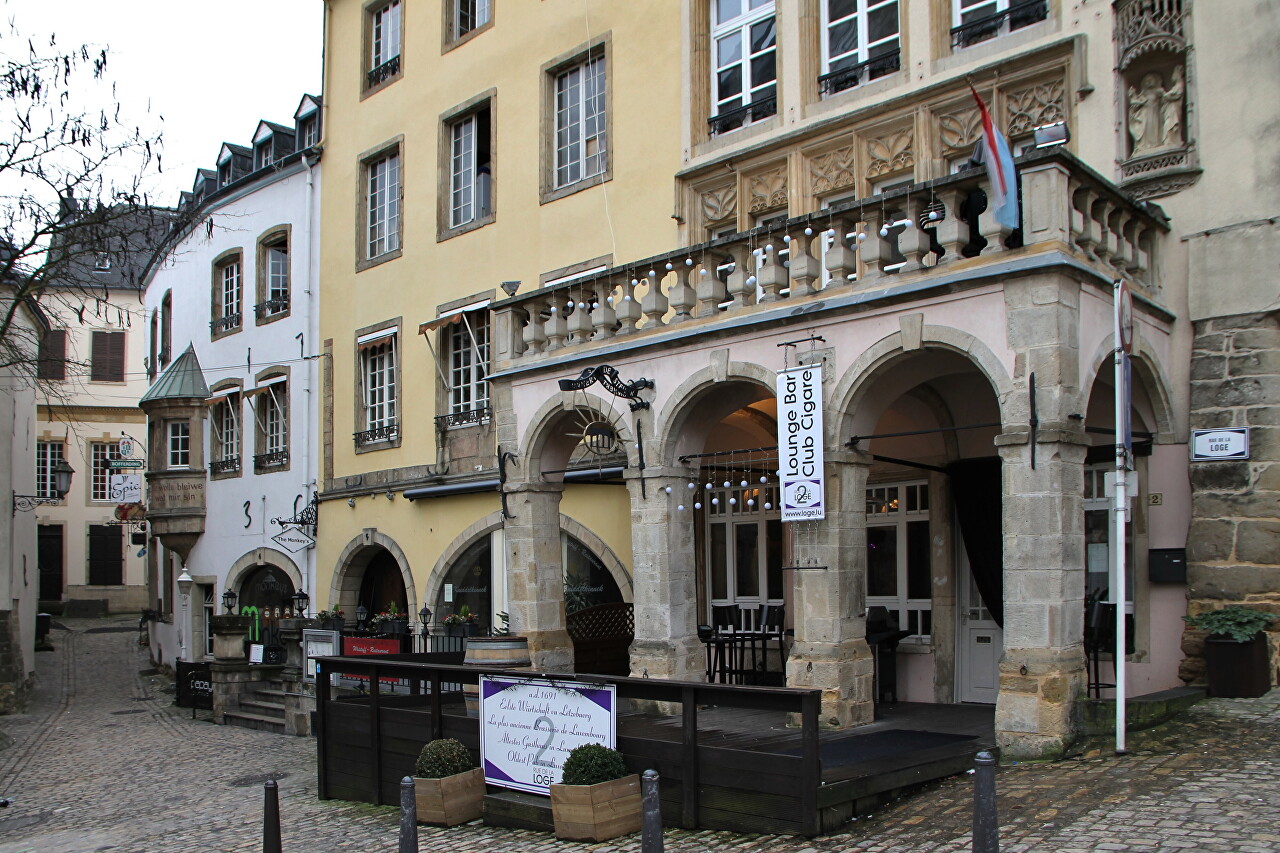 To the right goes a small narrow alley Rue de la Loge. Here, on the semicircular bay window of the old house, we see the coat of arms of Luxembourg and the phrase Mir wölle bleiwe wat mir sin (We want to remain as we are), which became the motto of the small state.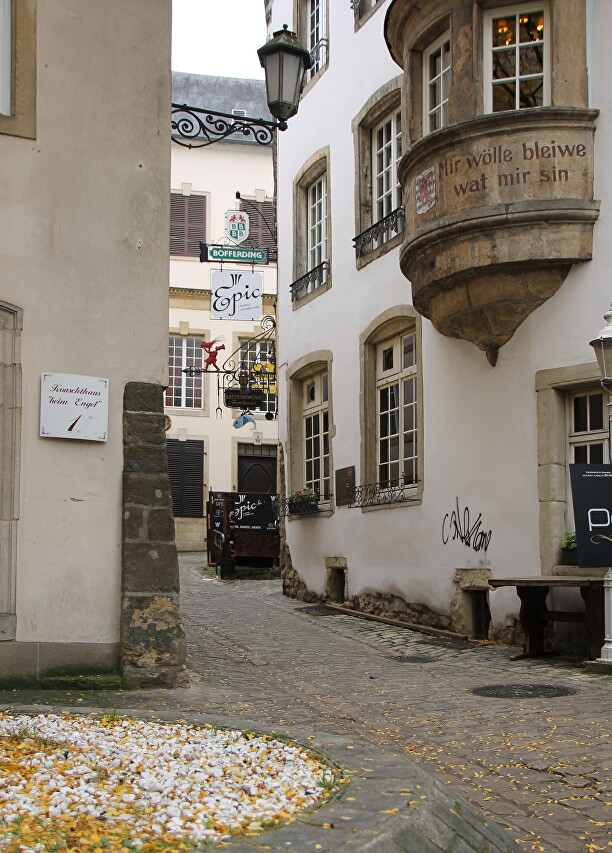 This phrase is taken from the patriotic song De Feierwon (Steam Locomotive), written in 1959 by Michel Lenz on the occasion of the opening of the railway connecting Luxembourg with neighboring countries. The meaning of the song is something like this: Come here from France, Belgium, Prussia, we welcome guests, but we want to remain who we are (in the sense of an independent country).