Passage du Palais, Luxembourg
The medieval city center was formed at the intersection of Rue Large and Rue Sigefroi, laid out by the Romans. In the 12th century, a Fish Market (Fëschmaart) appeared here, where other agricultural products were also sold. The development around the market is the oldest in Luxembourg, in particular the quarter that is now called the Passage du Palais, since the western side of it faces the Grand Ducal Palace.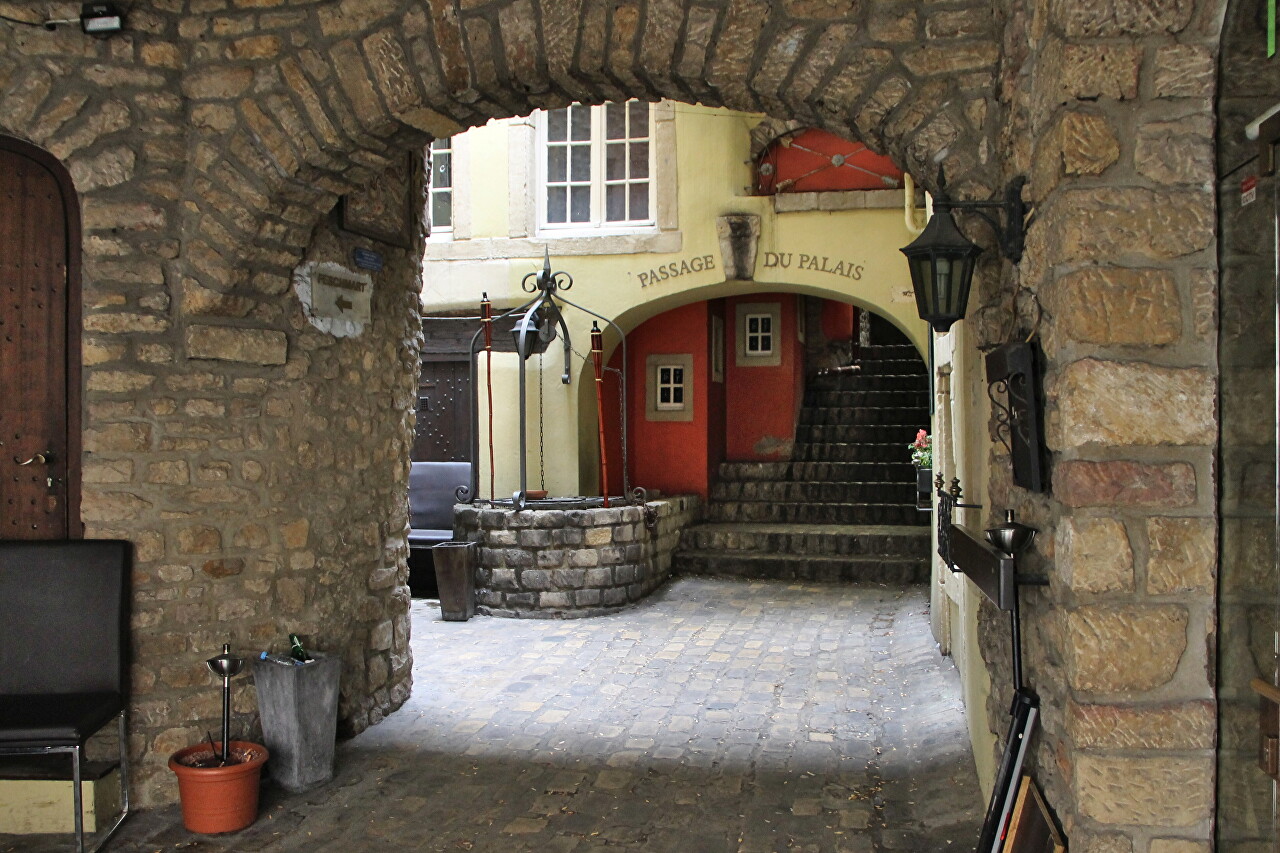 The block is a maze of passageways between small courtyards, where numerous merchants ' shops used to be located, the upper floors were used as residential ones.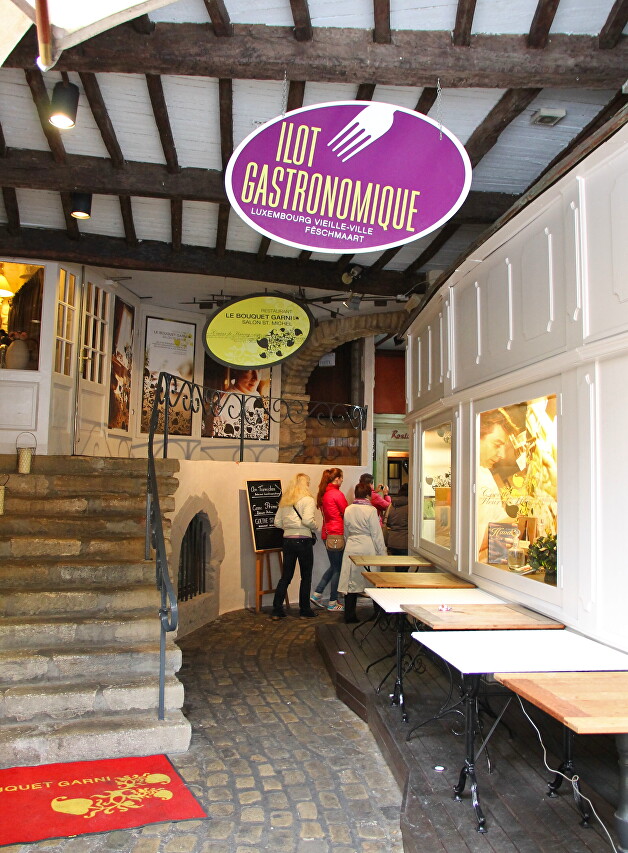 Looking here, you will find thick stone walls and arches, the rooms are divided by half-timbered partitions. The shops were built randomly and are located on different levels, so there are many stairs that give a special flavor to the building. The quarter also has extensive basements, where there used to be commercial warehouses.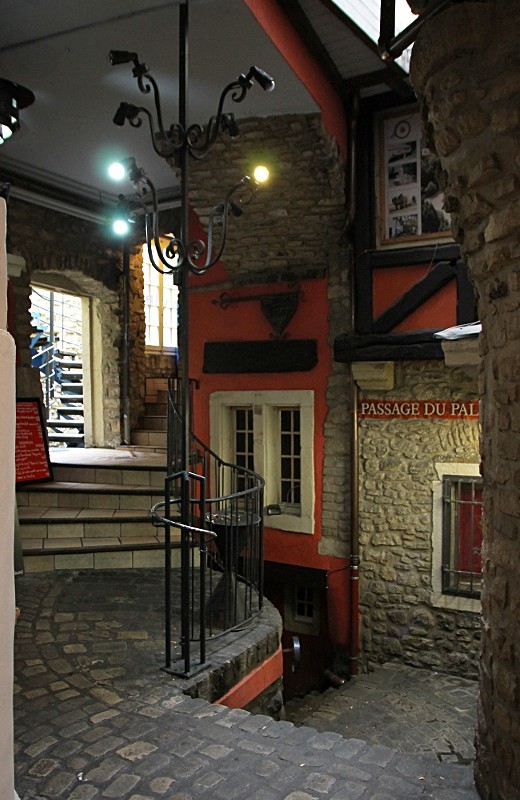 Now there are cafes, restaurants and shops selling mainly traditional local food, handicrafts and souvenirs. The outer walls of the block are hung with intricate signs of various establishments of trade and food.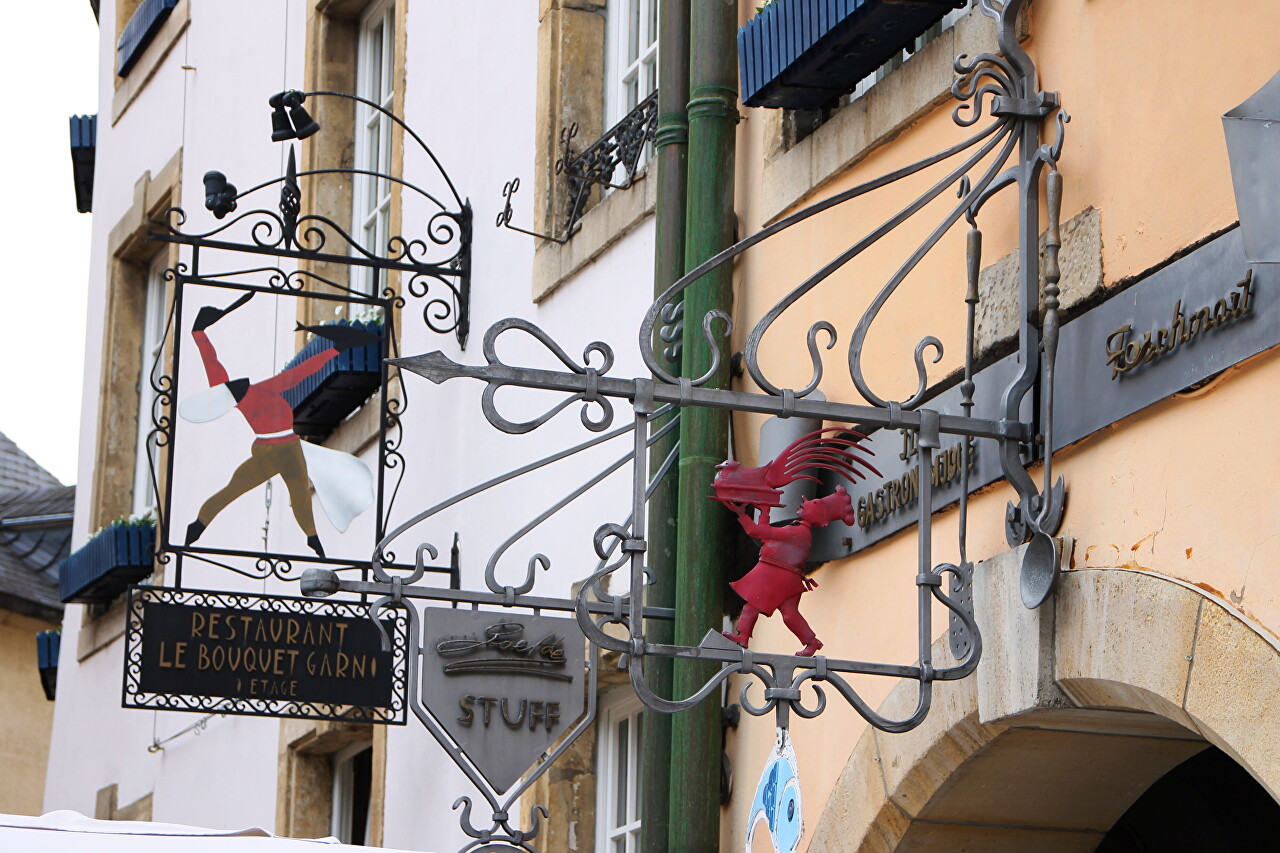 In one of the courtyards there is an ancient well, and next to it there is a memorial plaque announcing that in 1702 the famous writer and philosopher Johann Wolfgang von Goethe rented a room here.