Miradouro de São Pedro de Alcântara
The upper terrace of the São Pedro de Alcantara Garden, located at the top station of the Gloria funicular, offers the best views of Lisbon. There is a ceramic panel with a panorama of the city, on which the main attractions are marked.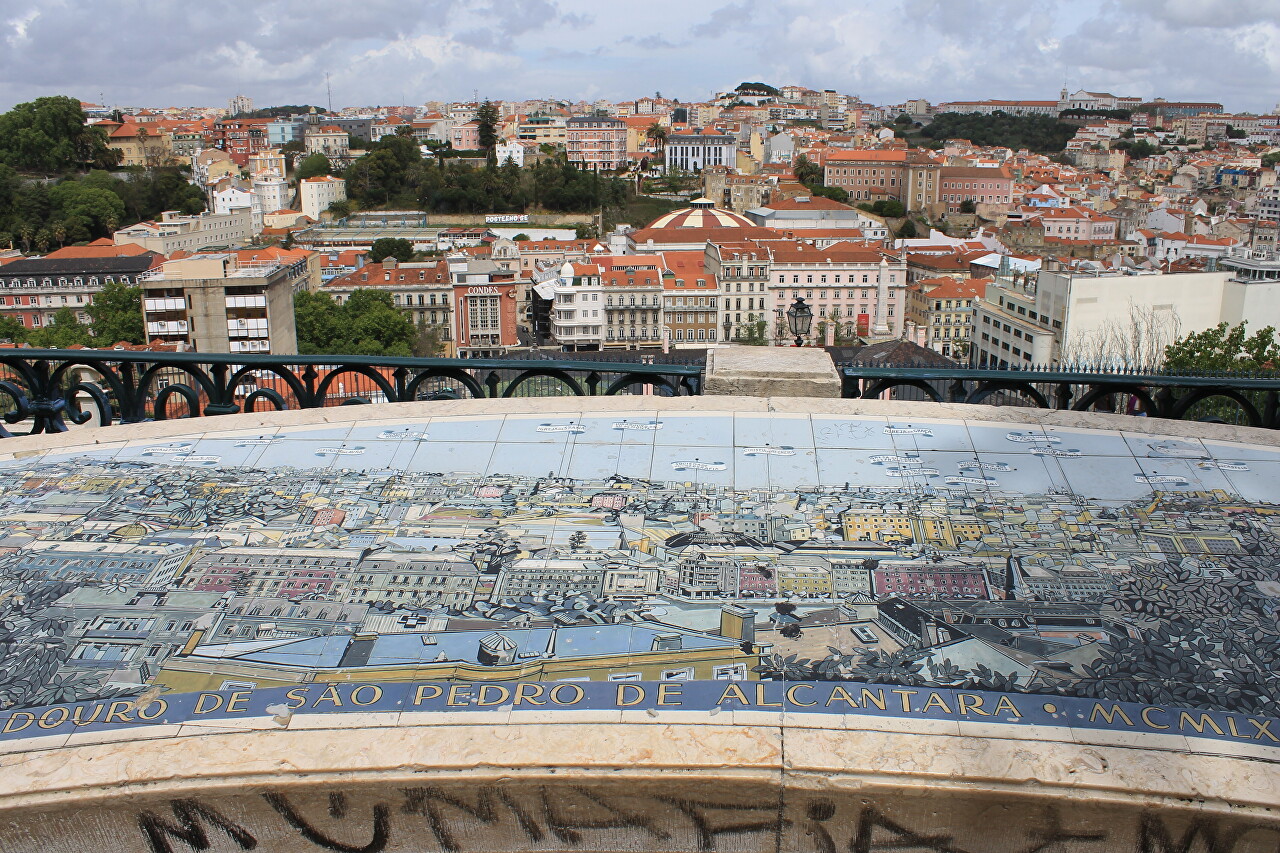 Let's start our review from the northern part of the city. A green massif on the horizon right in front of us is Monte Agudo Hill, where one of the most popular viewing platforms is located. The Pena quarter is closer to us.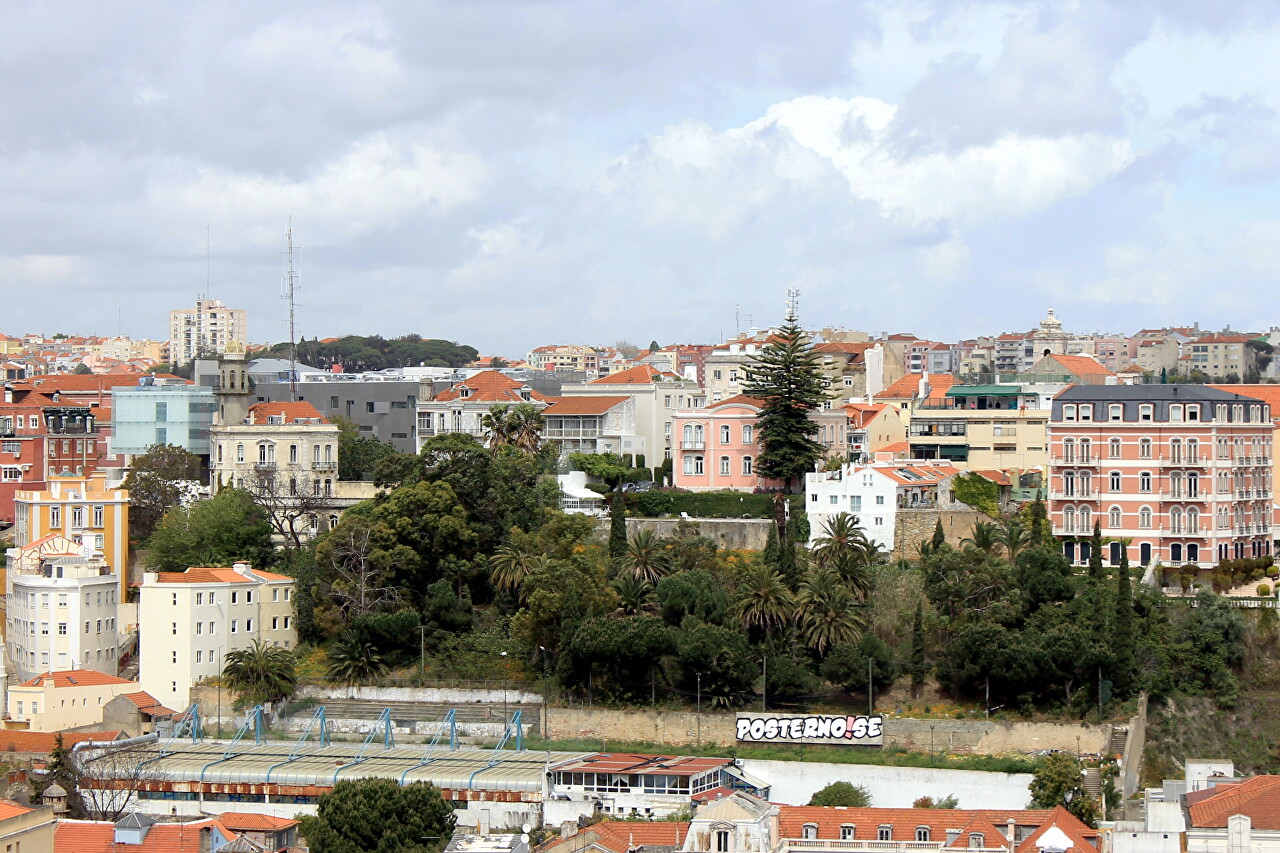 To the right, we can see another green hill, where the chapel and the observation platform of Senhora do Monte (Miradouro da Senhora do Monte) are located. Below is the striped dome of the Coliseu dos Recreios concert hall.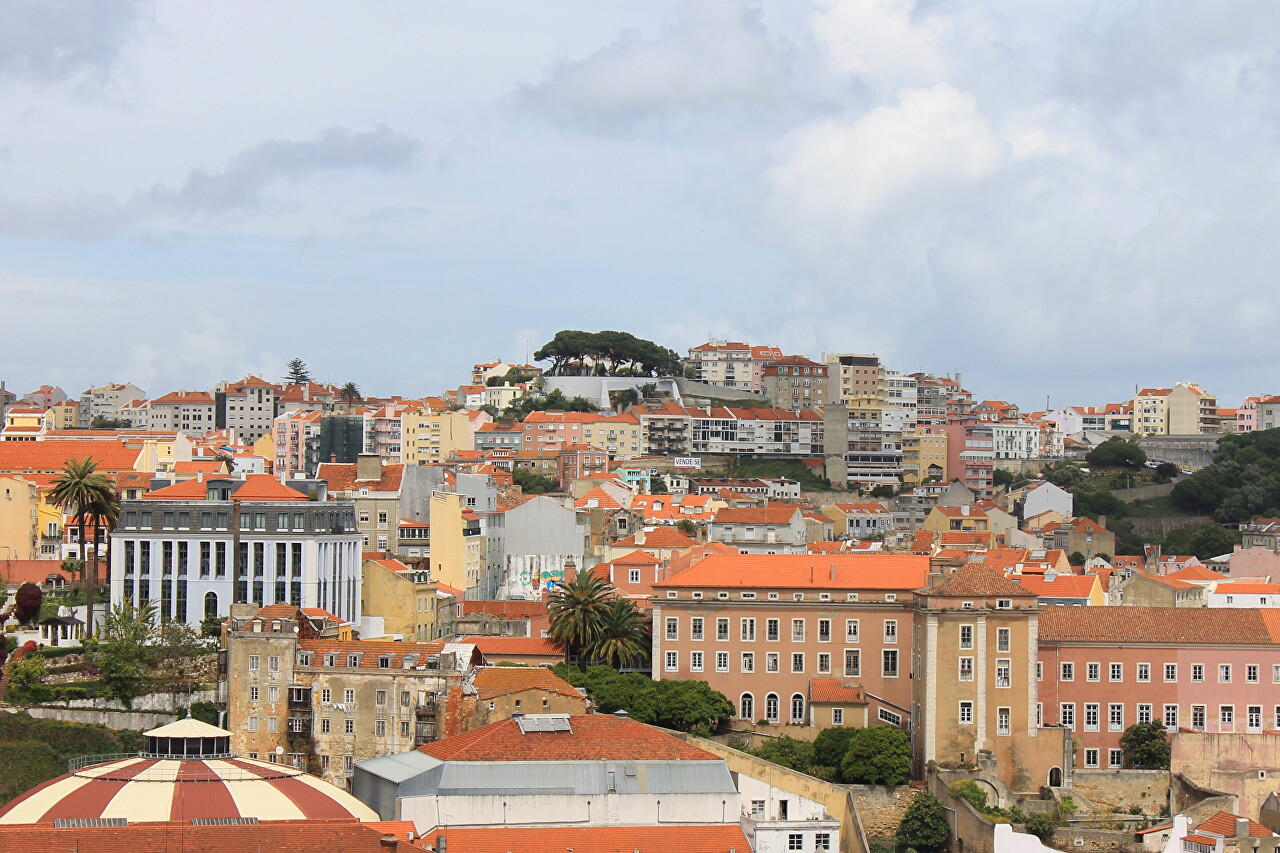 The Convento da Graça Monastery occupies the top of a nearby hill.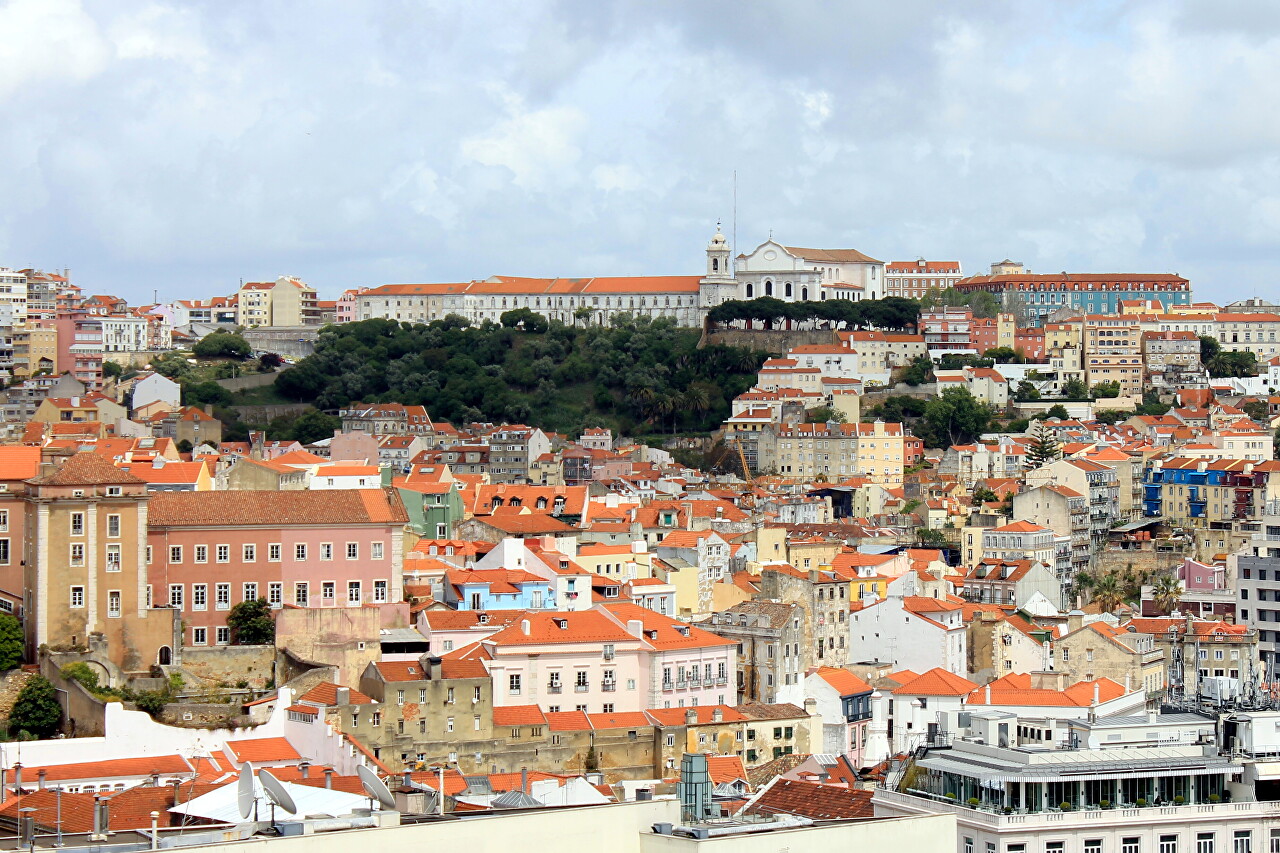 St. George's Castle dominates the old part of the city. The eastern and northern slopes of the castle hill are occupied by the Mouraria district.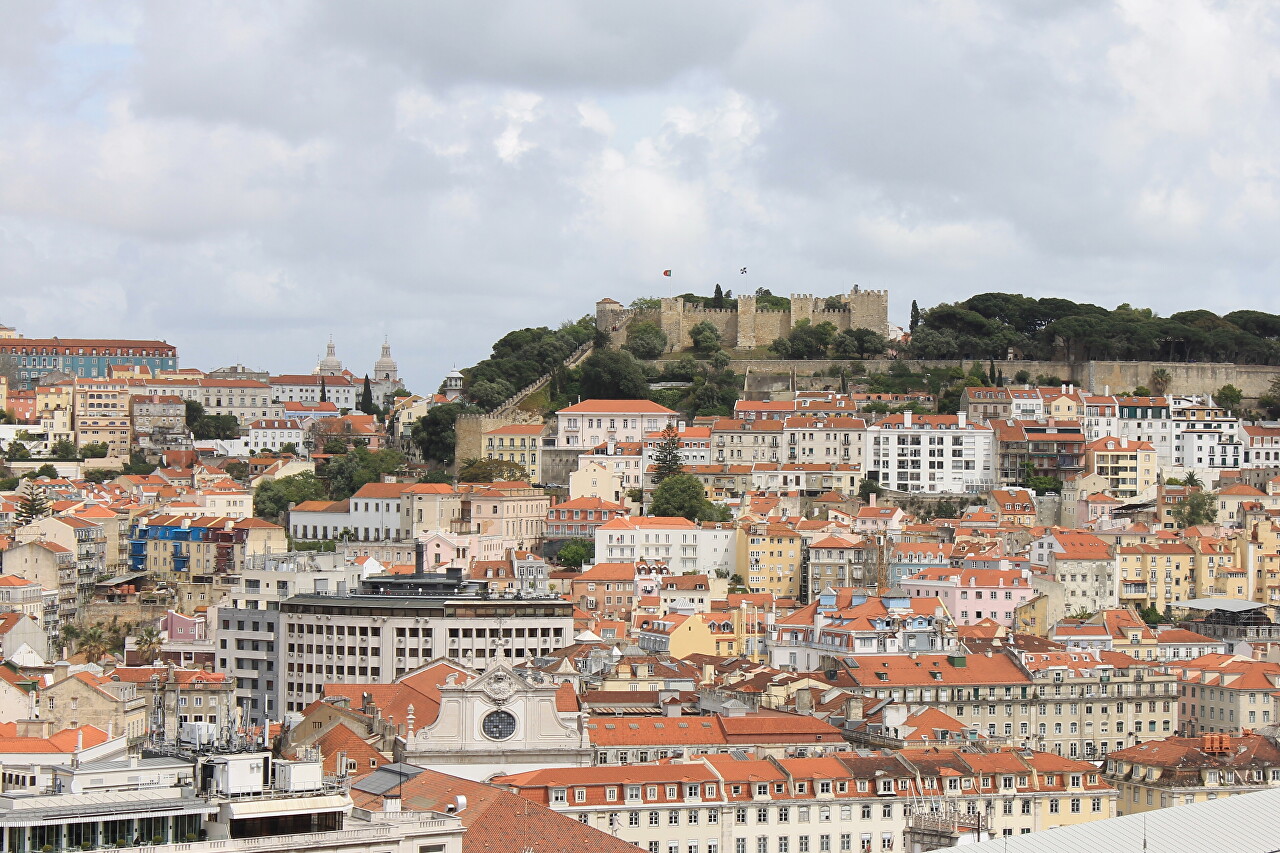 From the southern walls of the castle, the Alfama historic district descends in terraces to the river.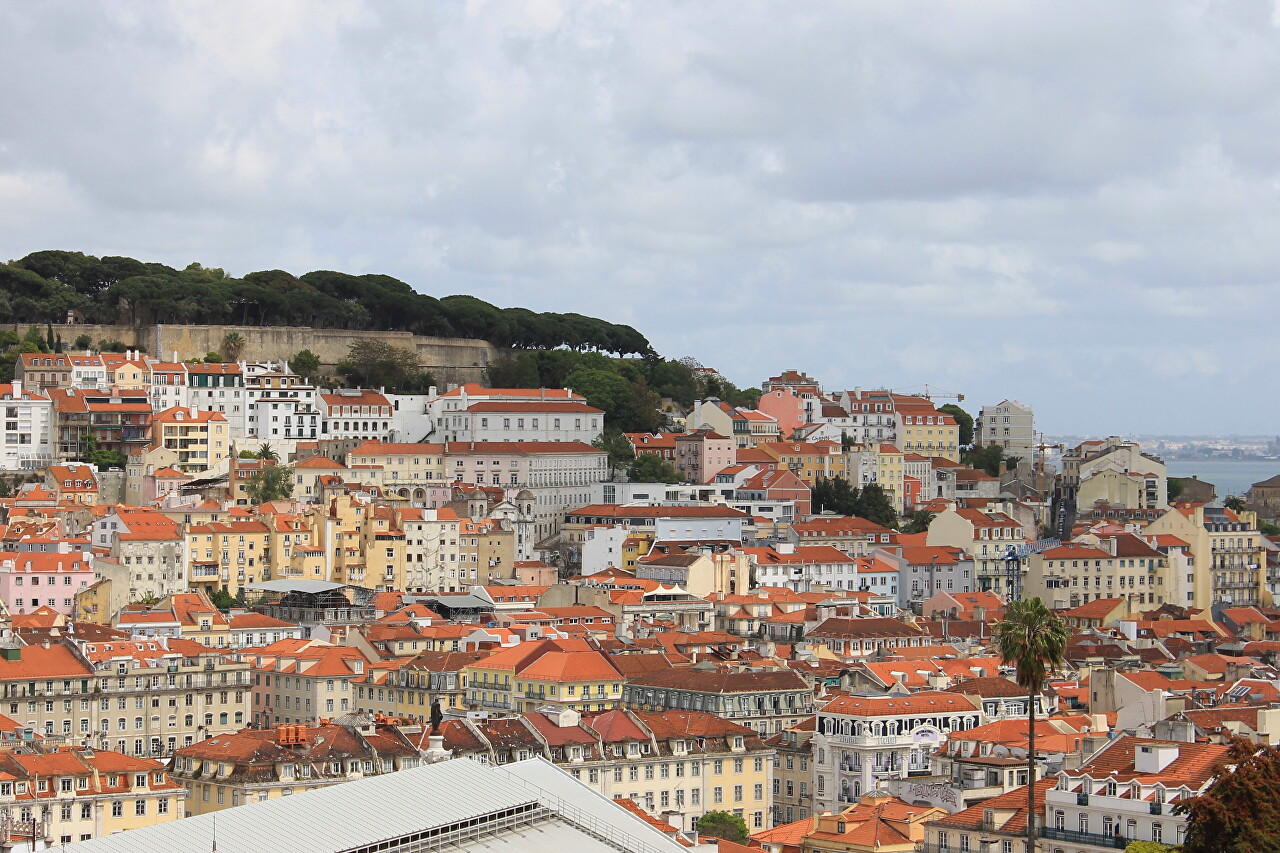 The towers of the cathedral can be seen against the background of the Tagus River.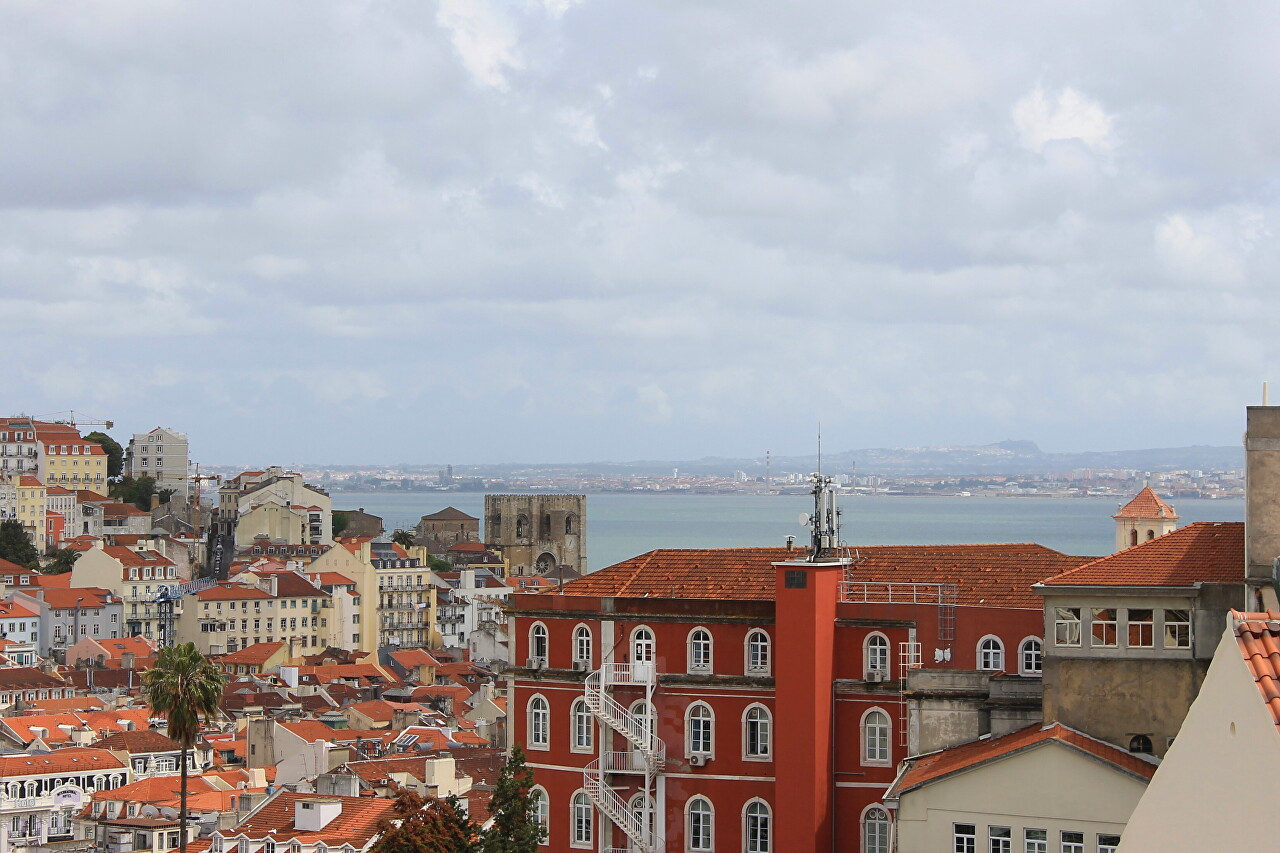 Directly below us is the huge white roof of Rossiu station.