'Street of walls' Via Sopra le Mura, Sorrento
After finishing my walk around Marina Grande, I headed back to the city center. I never go back the way I came, so instead of following the familiar Via Marine Grande, I turned into a narrow passageway enclosed by high walls of tuff blocks.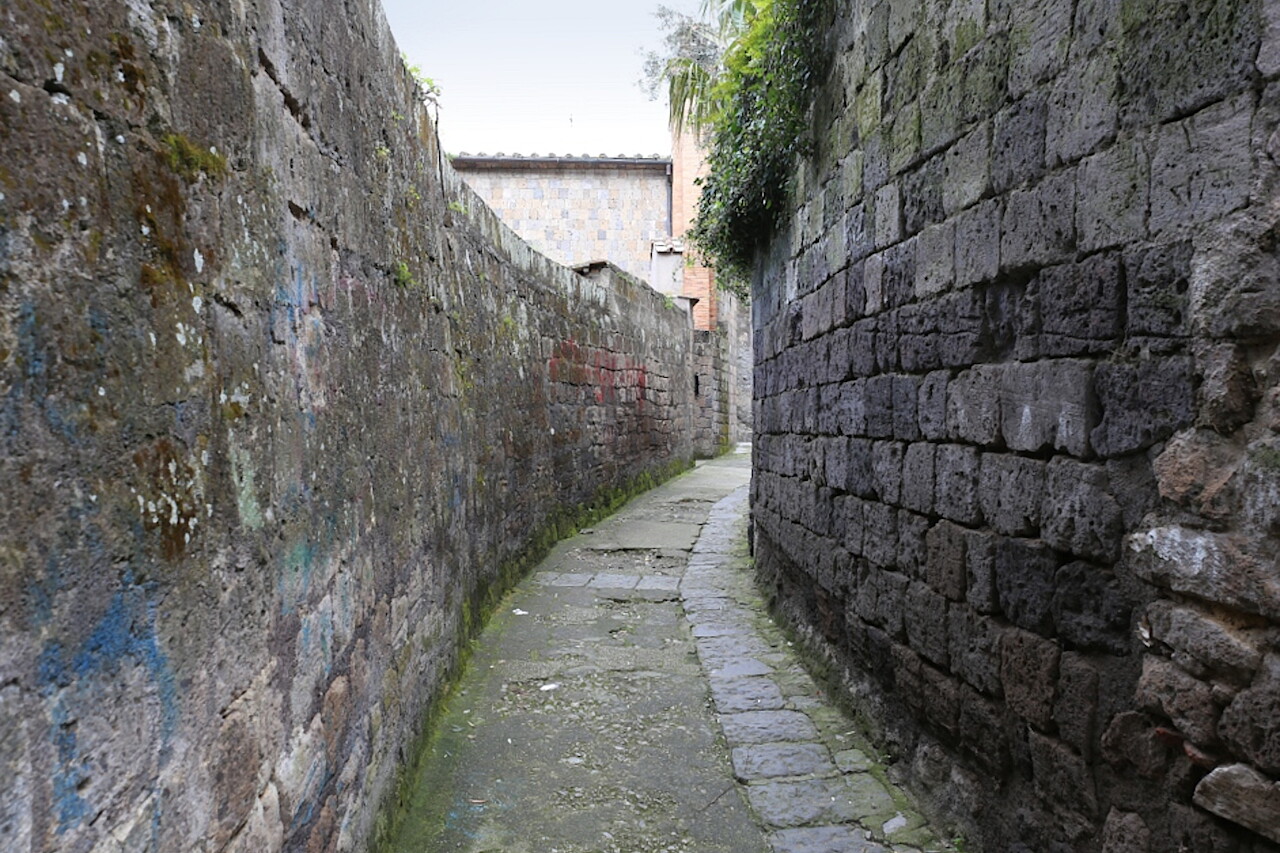 At the first turn, the view of the entire Marina Grande quarter was completely unexpected.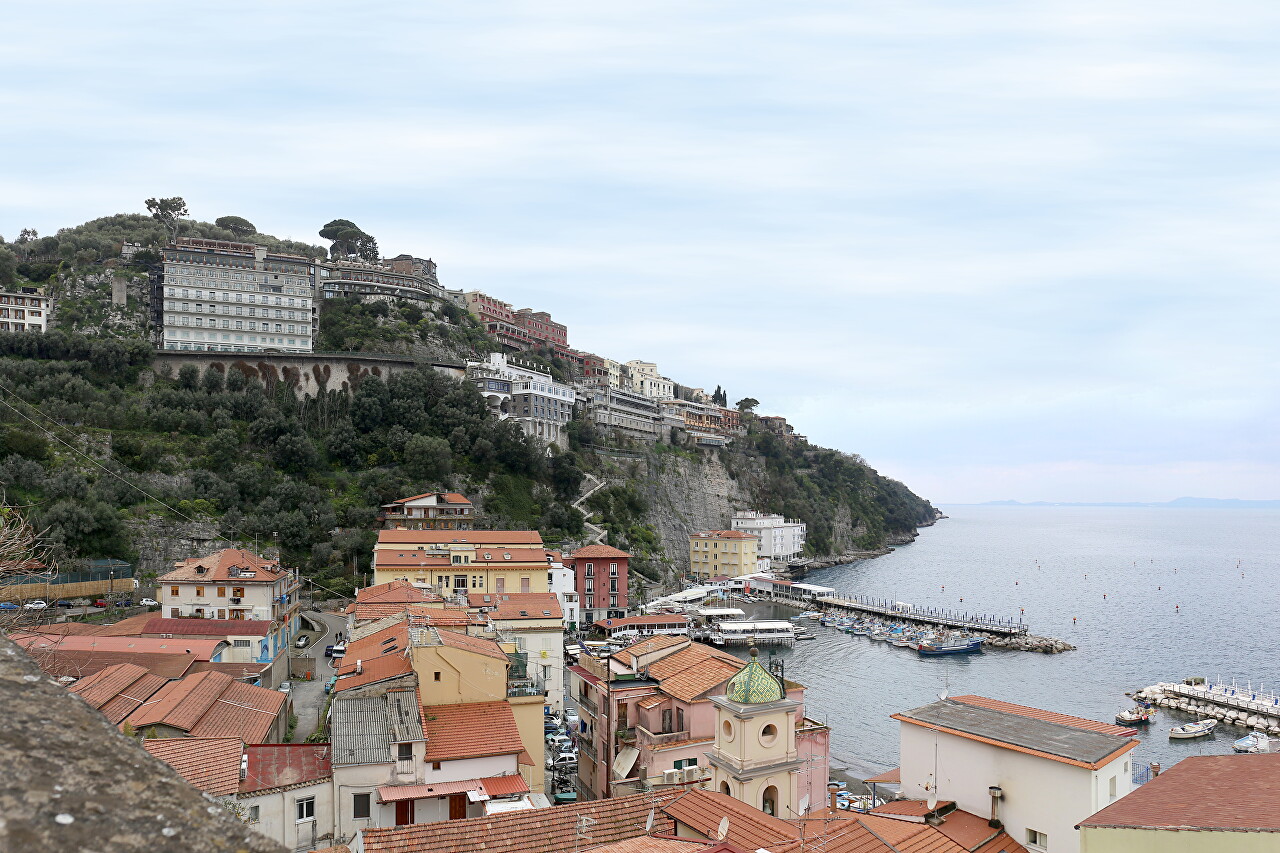 The name of this street is Sopra le Mura, which literally translates as "along the walls" and it is fully justified. I walked about a hundred meters and didn't see a single house or even a gate.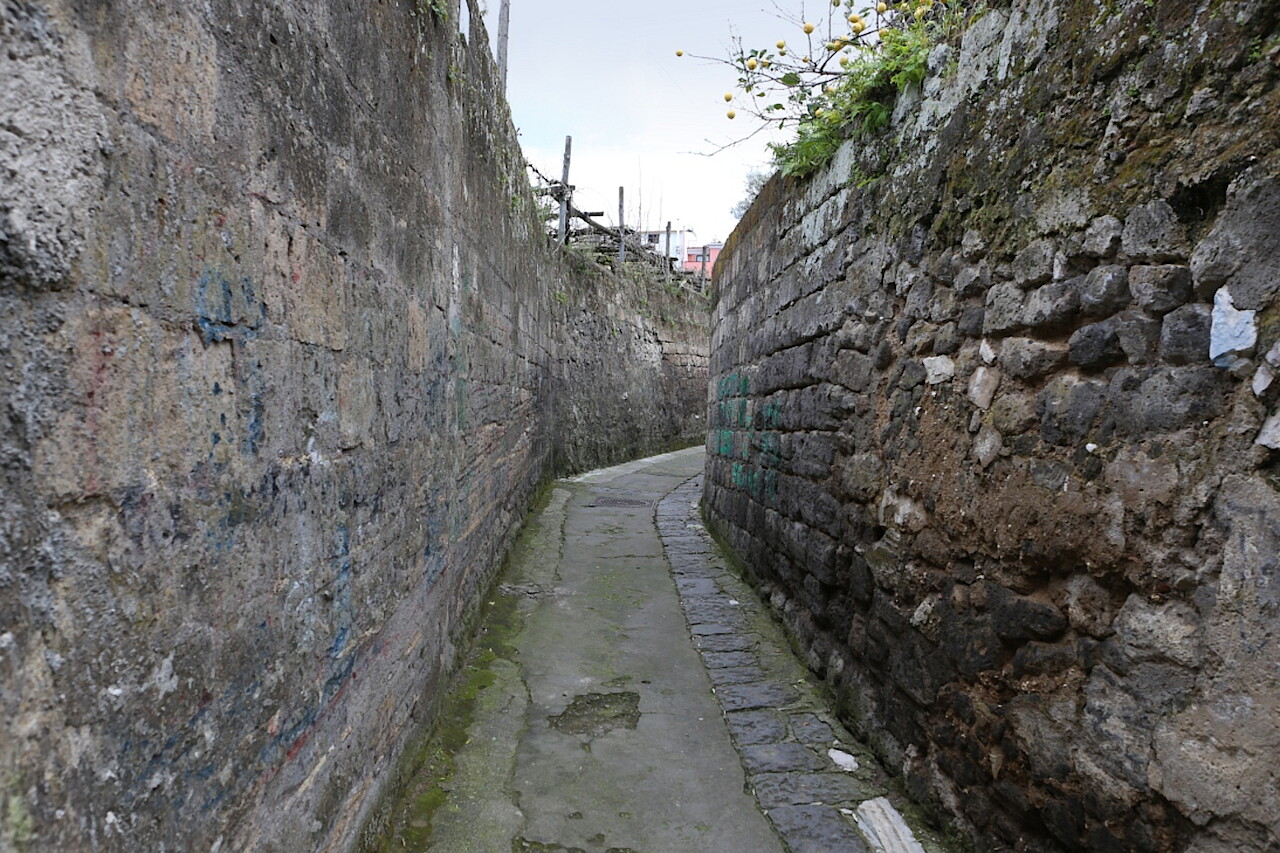 Finally, I saw an ancient gate, also tightly closed. To the right of the gate rises the facade of the house, like the walls, built of stone blocks and exactly as deaf and gloomy as a medieval fortress. On the map, this building is designated as Villa Zagara Sorrento.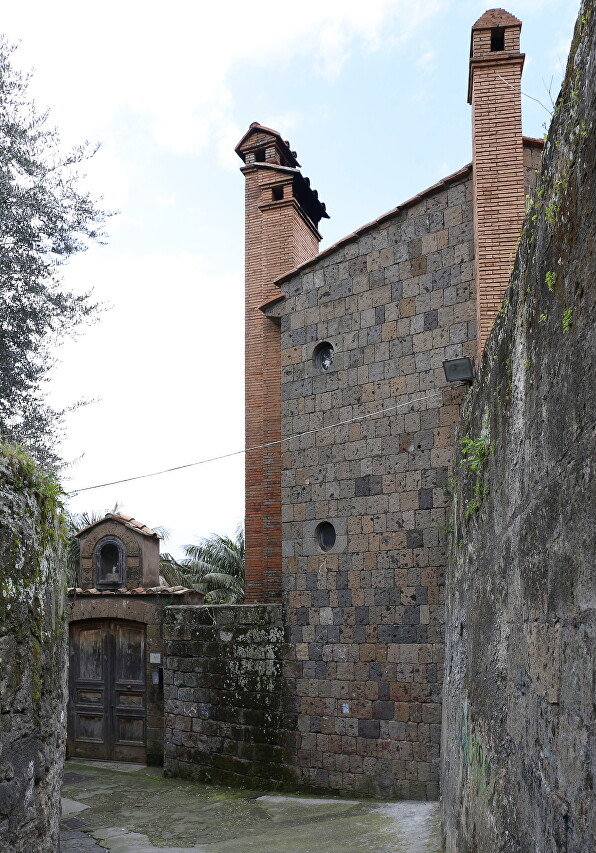 Later I found out that behind these walls there is a luxury hotel, which occupies a huge territory almost along the entire left side of the street. Approximately in the middle of the path, you can see a stone artifact - a roadside pillar, which is unknown how it got here.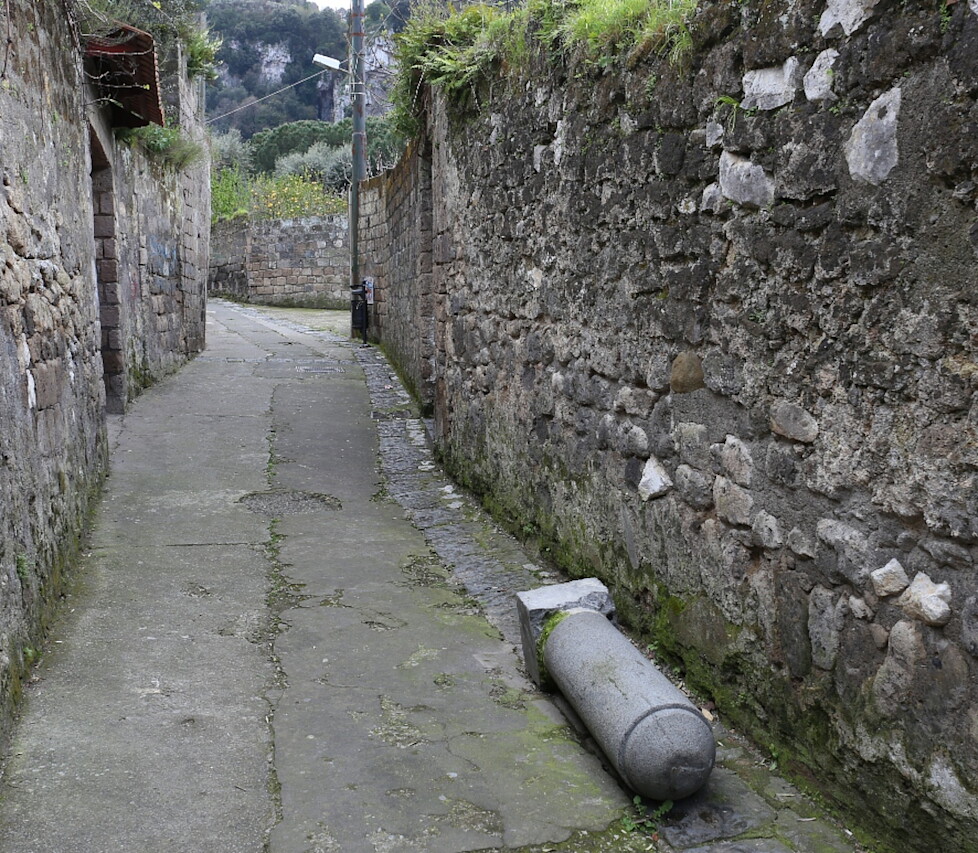 I walked about a hundred meters to the next house. The landscape was diversified only by poles with lanterns. The entire street is about 300 meters long.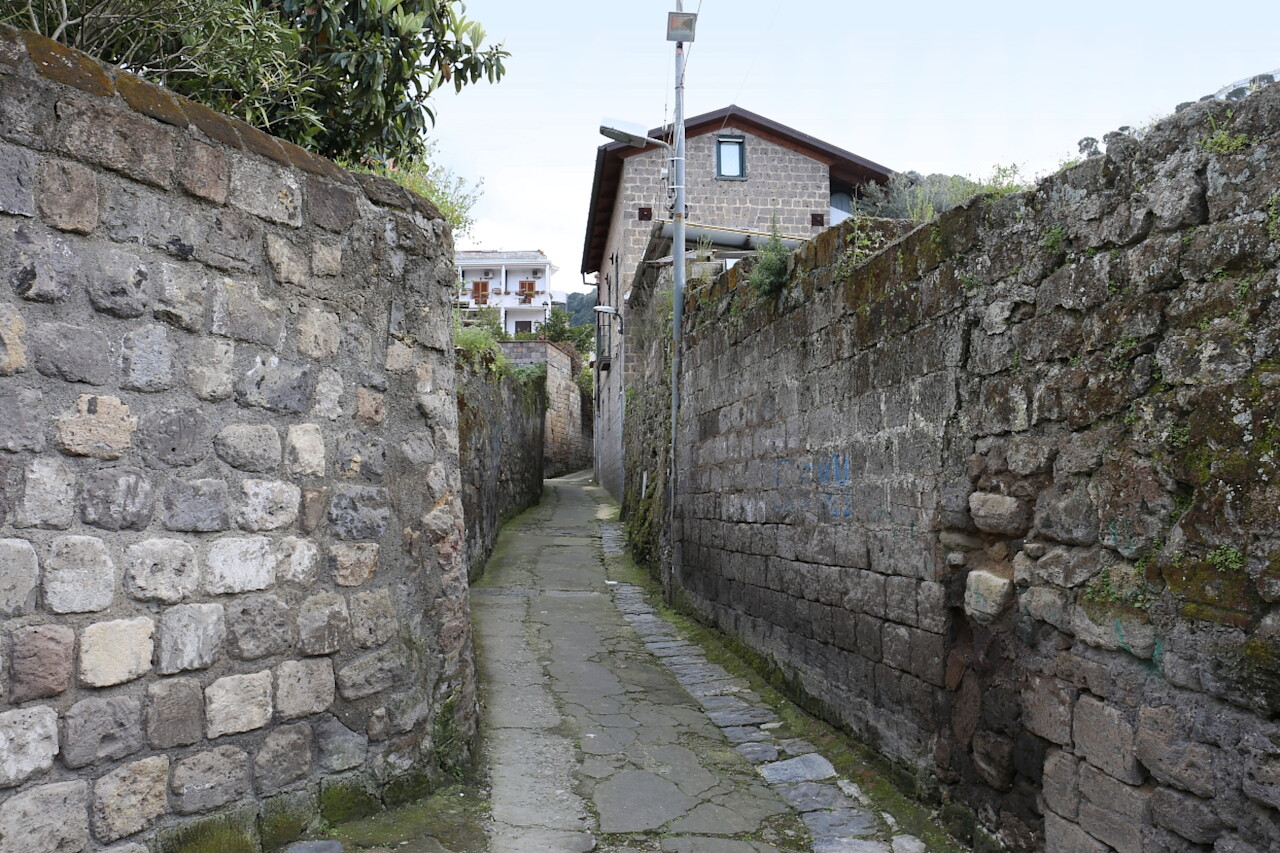 And again endless walls, but this time lower. However, their height is more than compensated by the impenetrable and impenetrable crowns of olives.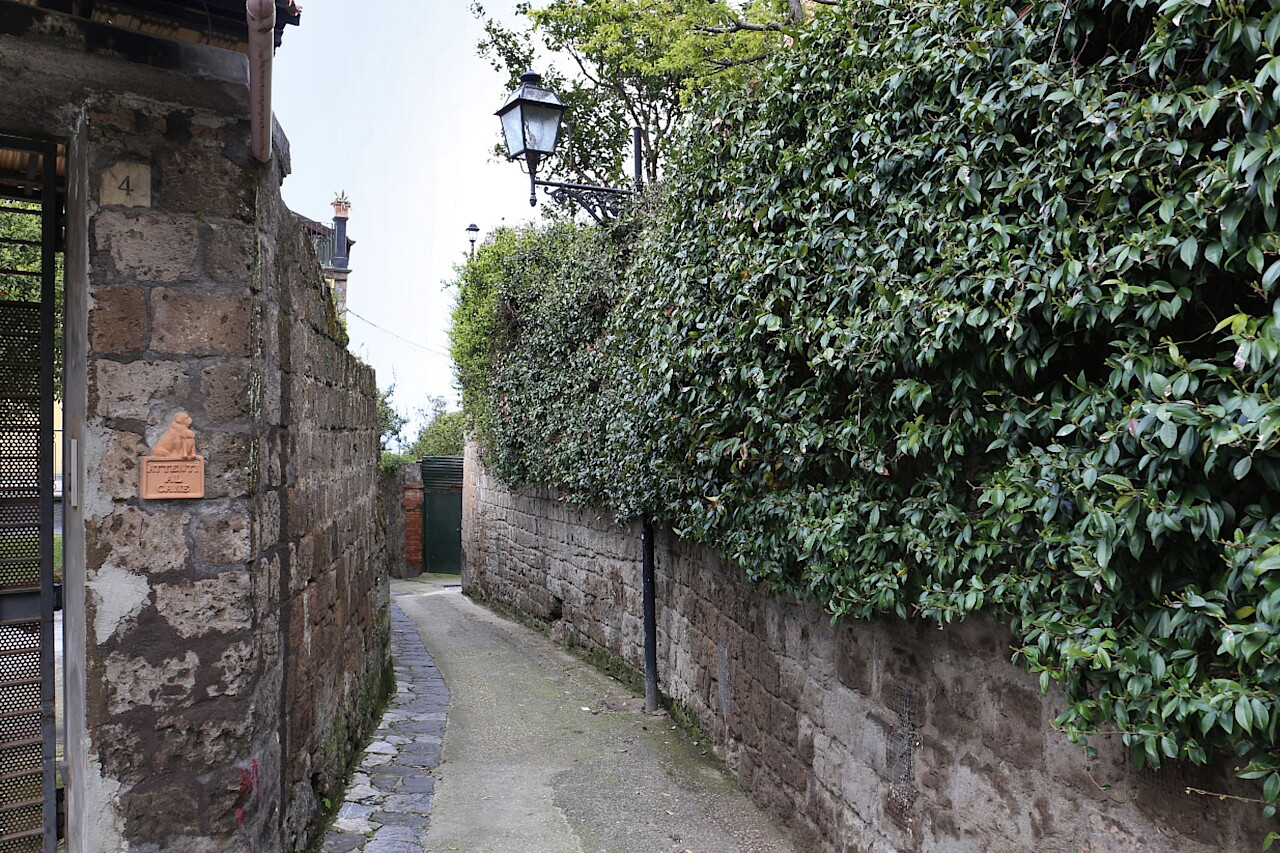 After a few twists and turns, a street of stone walls led me to Via Fuoro.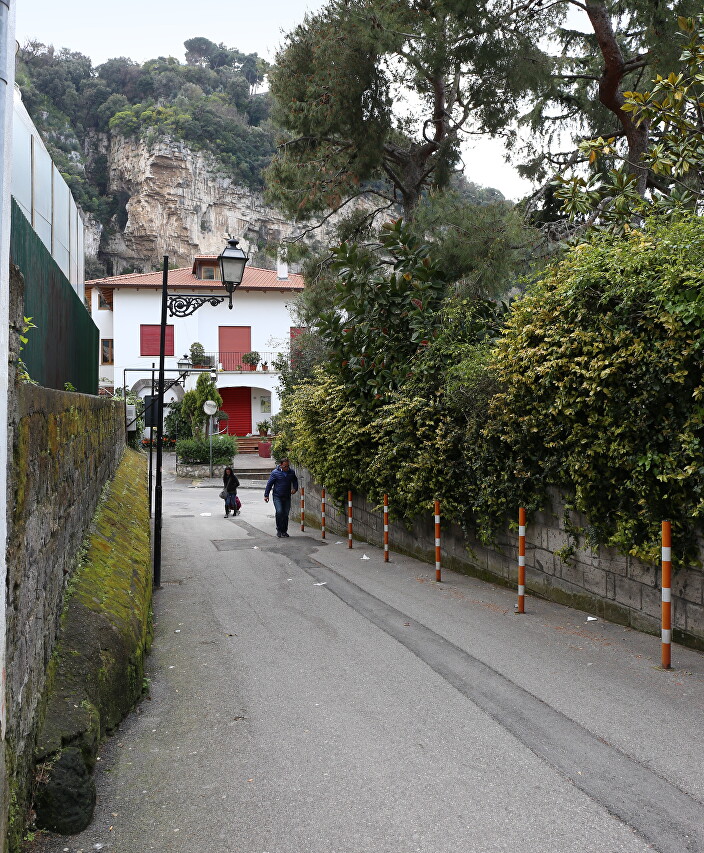 Here, the same gloomy stone wall surrounds the park with a beautiful three-story mansion in a classic style.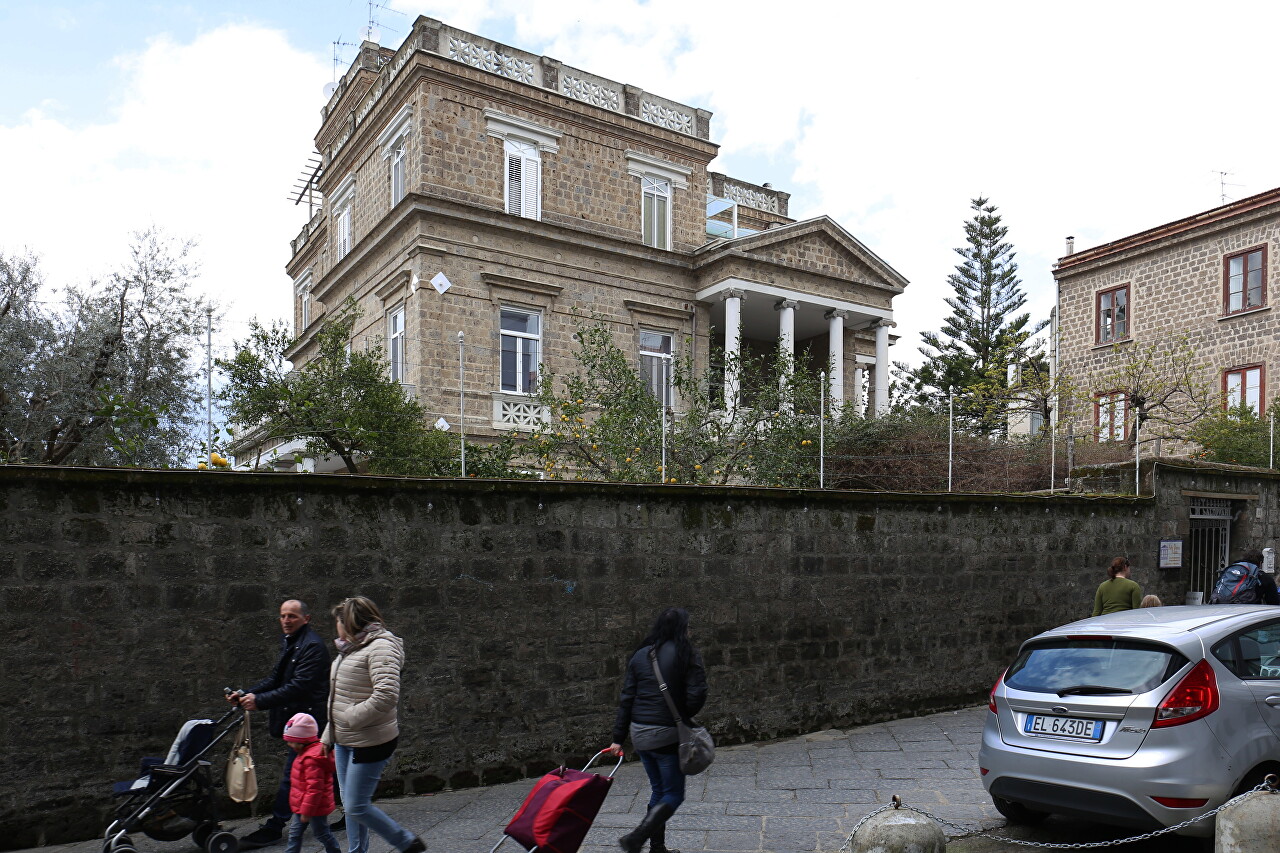 The mansion houses the Artis Domus Relais Hotel, while the Artis Domus Garden Restaurant can be found under the park's trees.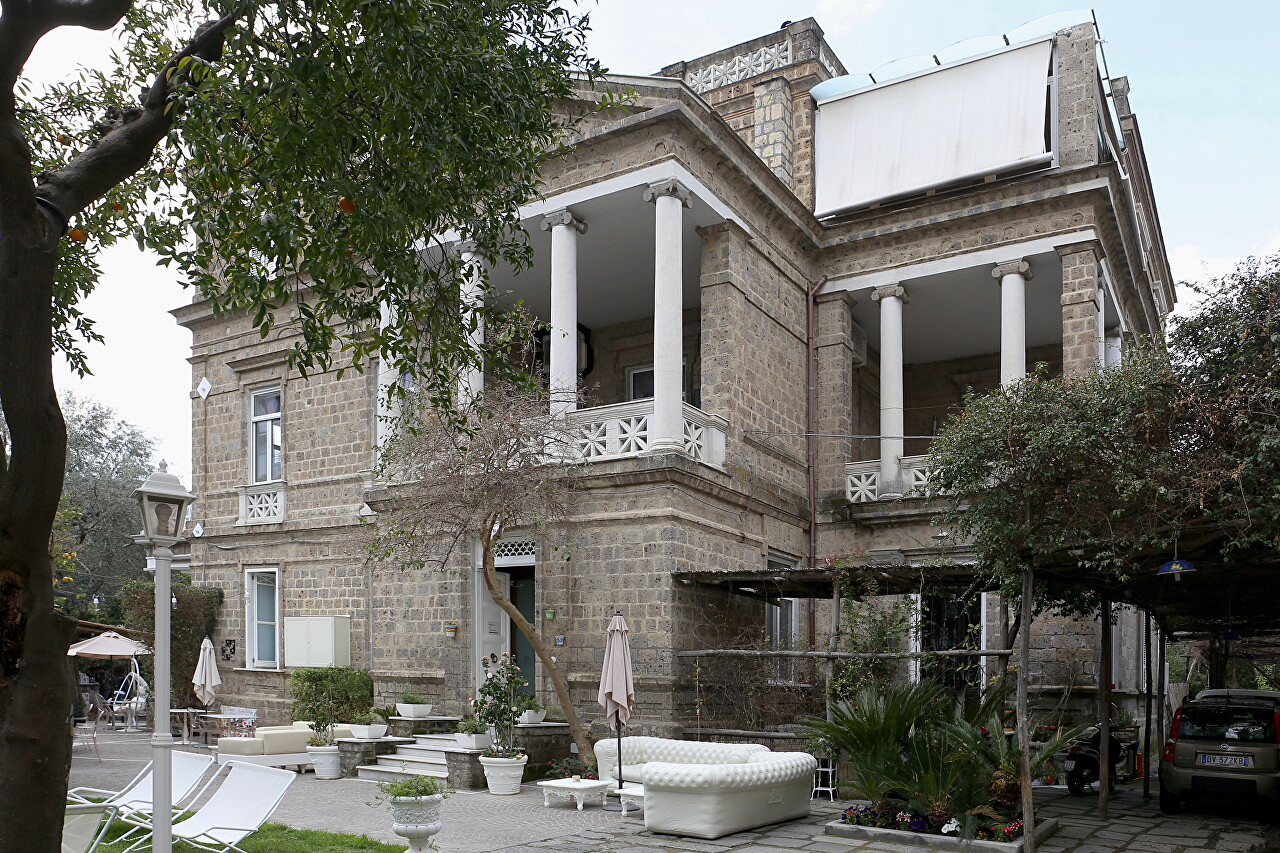 Opposite the hotel is the Church of the Annunciation (Chiesa della SS. Annunziata), one of the oldest in Sorrento. The church was built in 1133 on the foundations of the Roman temple of Cybele, the mother of all the gods.