Piazza Sant'Antonino, Sorrento
After walking a block north of Tasso Square along Via Luigi de Maio, you will find yourself in the small triangular square of San Antonino. The western part of the square is formed by the facade of the College of St. Mary (Conservatorio Scuola Santa Maria delle Grazie). Its history began in 1566, when one of the local noblewomen opened a monastery school for the children of the poor on this site. In 1886, the school became a municipal school, and in 1905 a new building was built. Now the college plays an important role in the structure of public education throughout the Sorrento peninsula.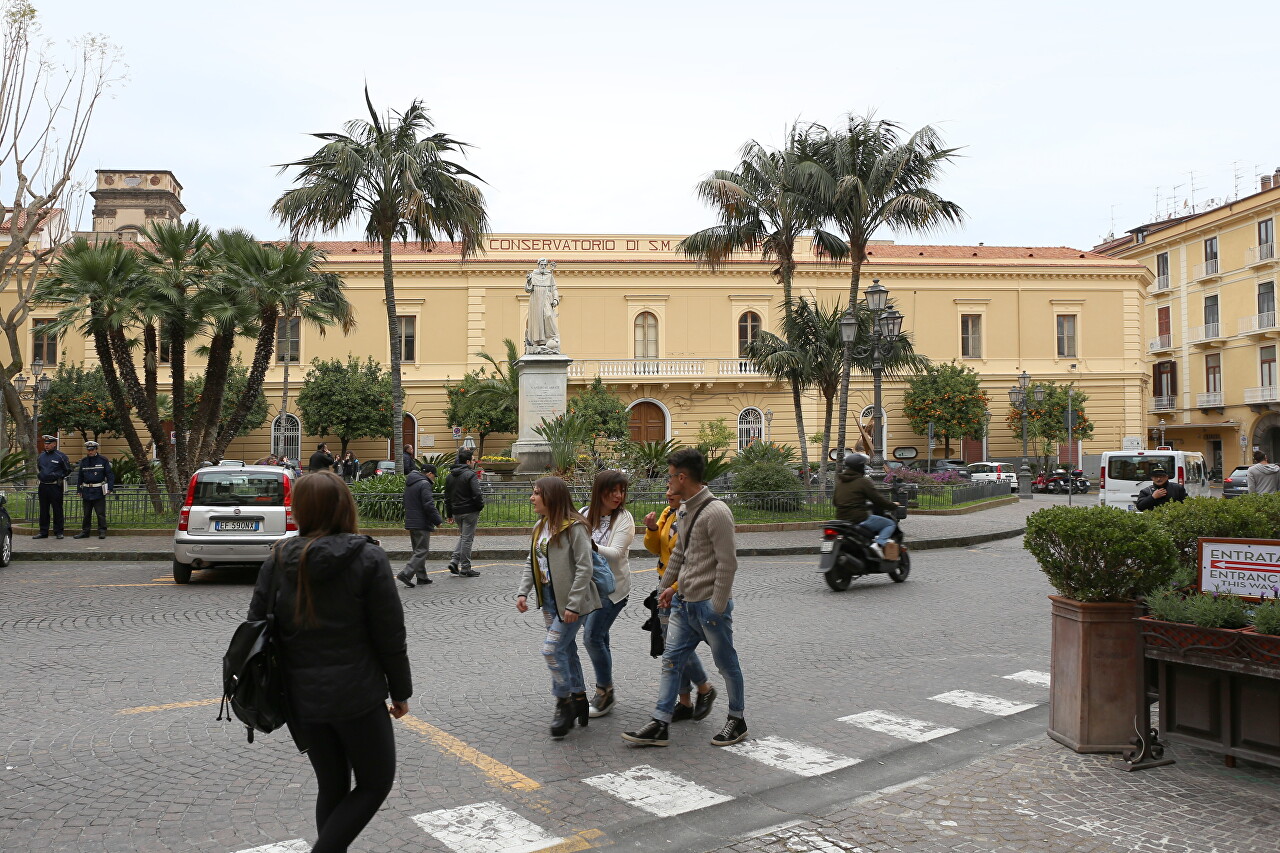 The square is named after the patron saint of the city, Saint Antonino Abbate, also known as Antonino of Sorrento. Born in Campagna in 555, he was a monk at Monte Cassino, then a hermit. At the invitation of the residents of Sorrento, Antonino became abbot of the Benedictine monastery of San Agrippino. He is credited with ridding the city of the plague. The date of San Antonino's death is considered to be February 14, 626, this day is marked by a procession, where a silver statue of him is carried, as well as fireworks and musical events. In 1879, a monument was opened, built on public donations.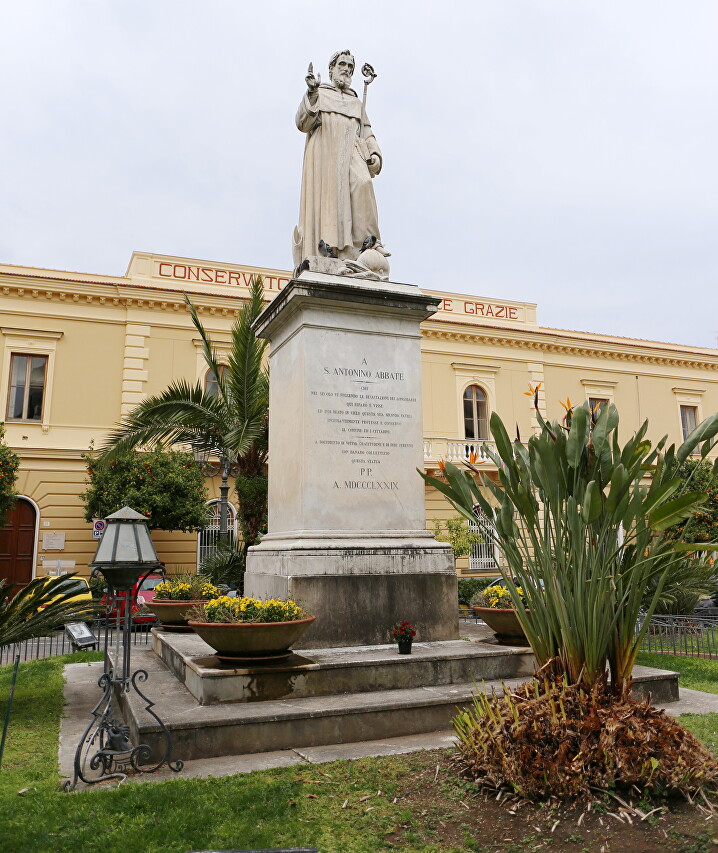 On the east side of the square is the Basilica of San Antonino, built in the eleventh century in Romanesque style. I will tell you more about it in the next article.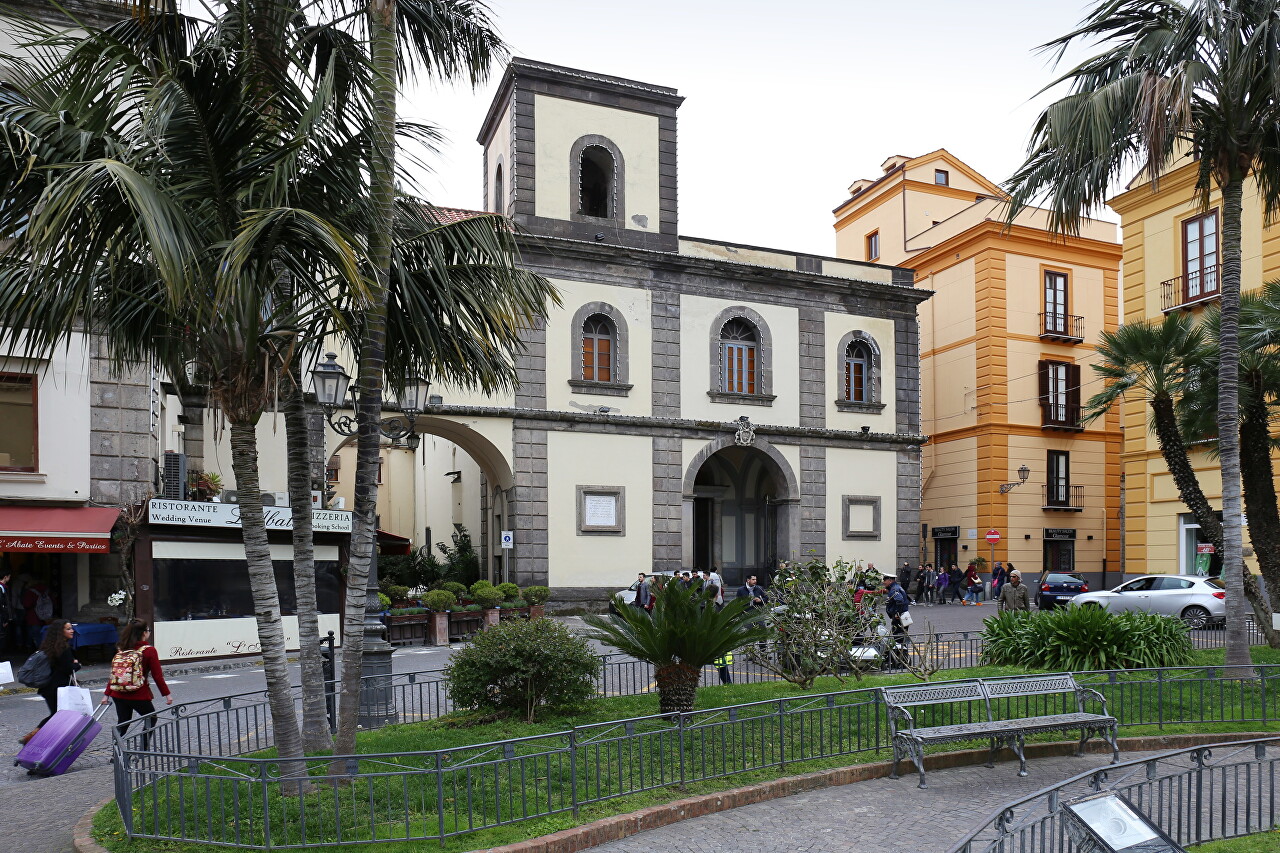 To the left of the basilica is the theater, named after the great Italian poet Torquato Tasso. The building was built in 1920 by the Mastellone family as Sorrento's first cinema, which also hosted opera performances. Now they show colorful costumed performances with incendiary Neapolitan songs, music and dances.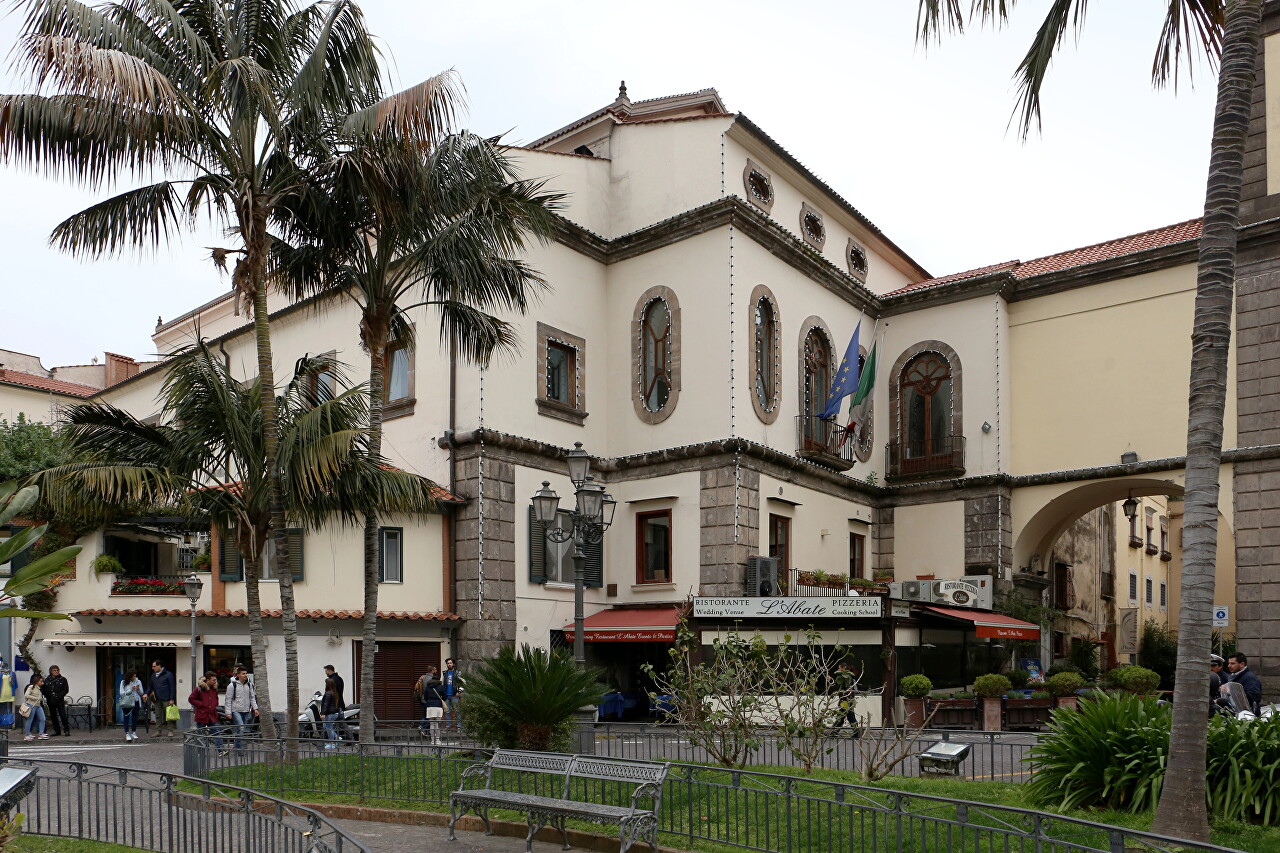 On the square there is an avant-garde sculpture" Progression and Stasis " (Progressione e stasi), made by Arnaldo Pomodora in 2011.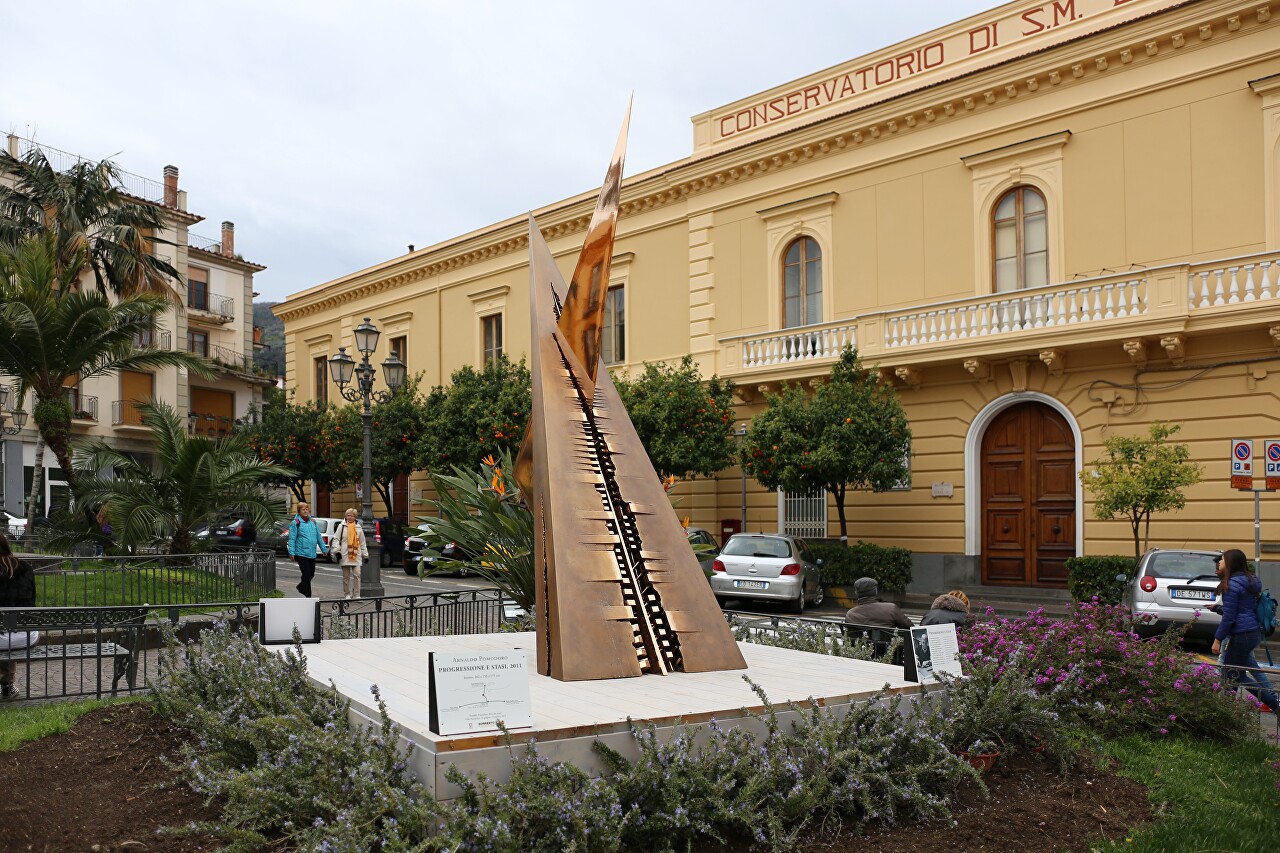 On the south side of the square there is a boutique of bedding by the Milanese company Bellora, operating since 1883, bistro D'Anton, and just between them there is a tourist office, which, to my great surprise, was open, although today was a holiday.