Gulf of Naples. Posillipo
We continue our small cruise on the Naples-Ischia ferry. Now on the right side we can see the coast of the southern outskirts of Naples-Posillipo. Here you can pay attention to the yellow villa in the neoclassical style, built in 1833 for the Genoese Prince Doria d'angri (Villa Doria d'angri) designed by architect Bartolomeo Grasso. Now it houses one of the departments of the Naval University Parthenope. Most of the coast is built up with villas, multi-storey anthills are only in the northern part of the area.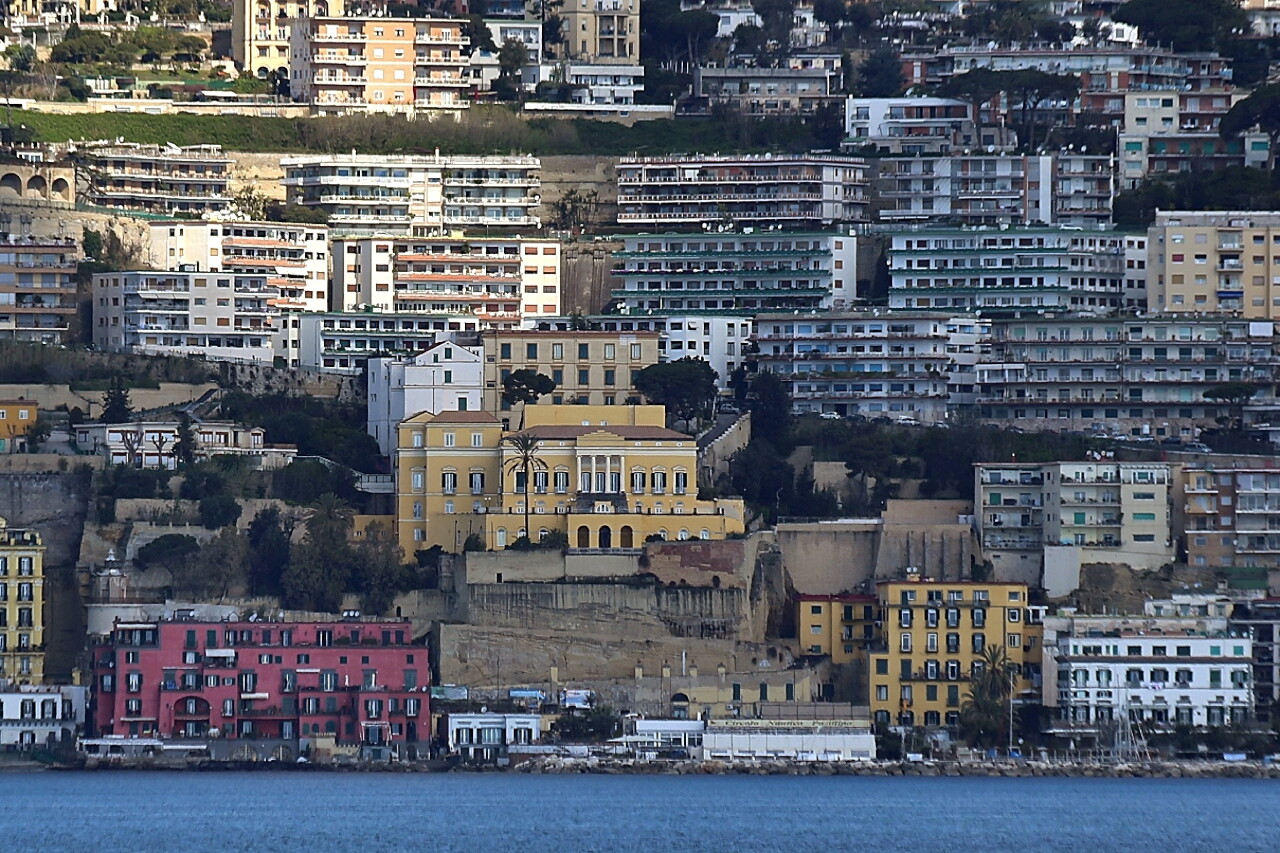 The area occupies a hilly peninsula, the name of which comes from the Greek "Pausilipon", meaning literally "respite from danger". What prompted the Greeks to call this area so, it is difficult to say, it is assumed that here navigators could have taken refuge from cyclopes.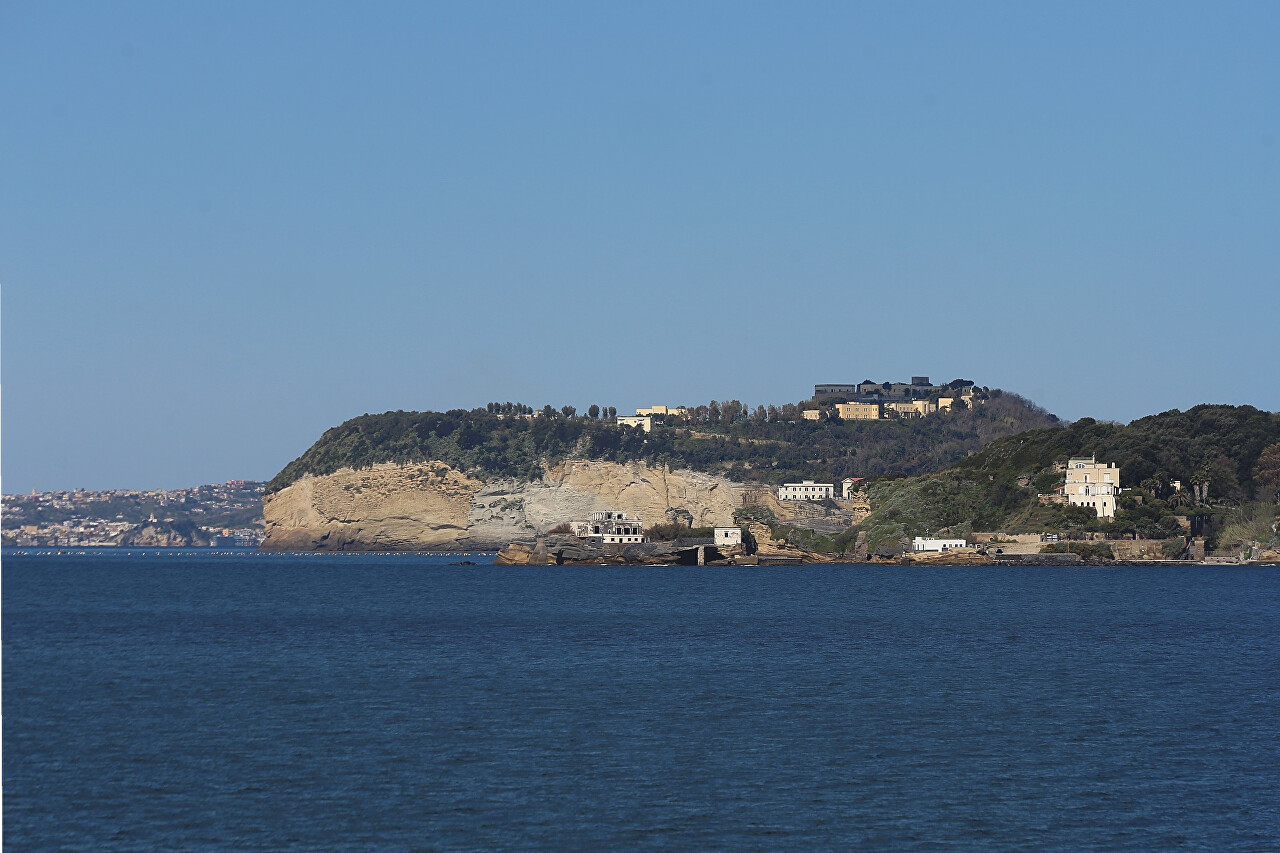 Before the construction of the road in 1812-1824, these places were practically uninhabited, but there are quite a lot of Roman ruins on the peninsula. In particular, the archaeological area of Posillipo includes a villa built in the first century BC by the wealthy freedman Publio Vedio Pollio. These ruins are now known as Casa degli Spiriti (haunted house).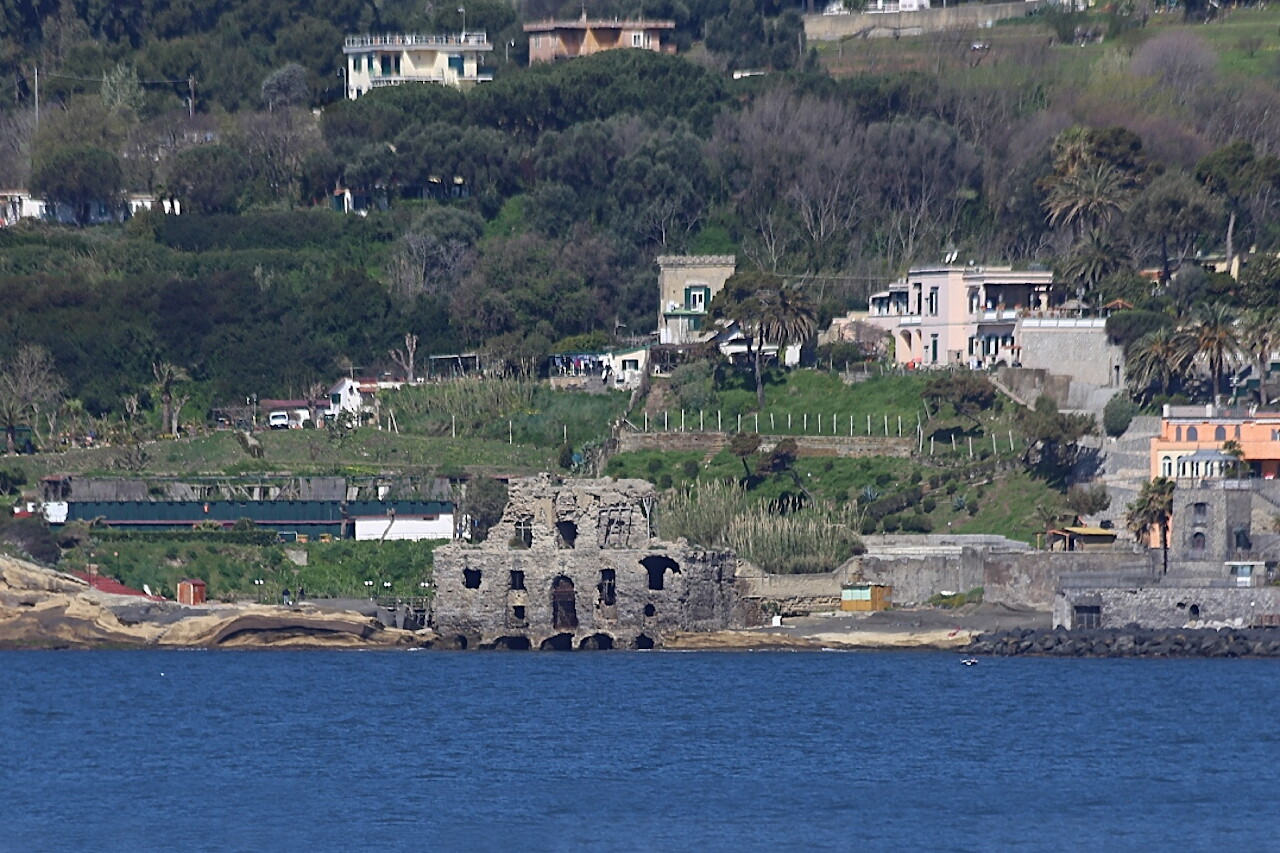 Over time, the banks of Posillipo became a popular recreation area, where hotels appeared - Casa San Basilo, Villa Imperiale and others.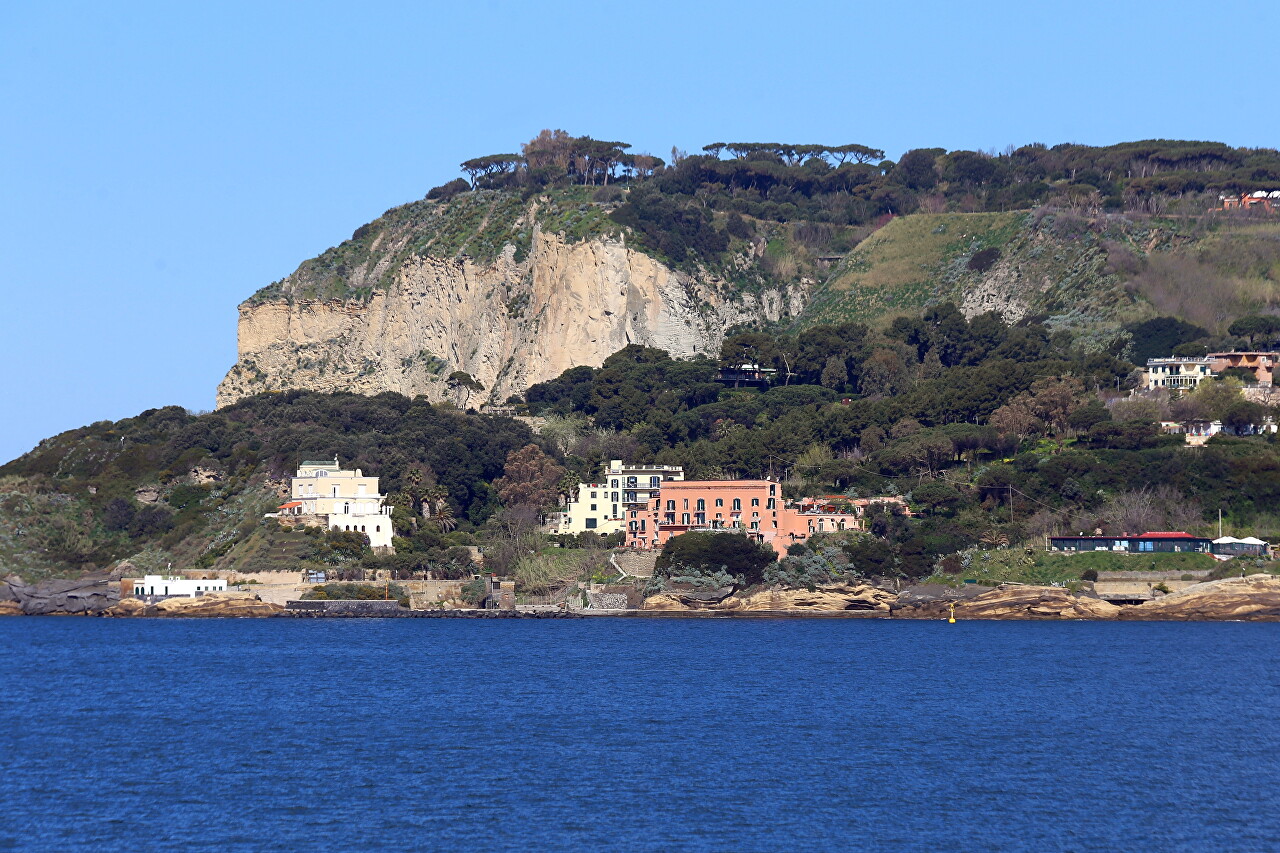 The development is not dense and low-rise, the buildings are buried in dense vegetation. The beaches are rocky, with narrow strips of sand.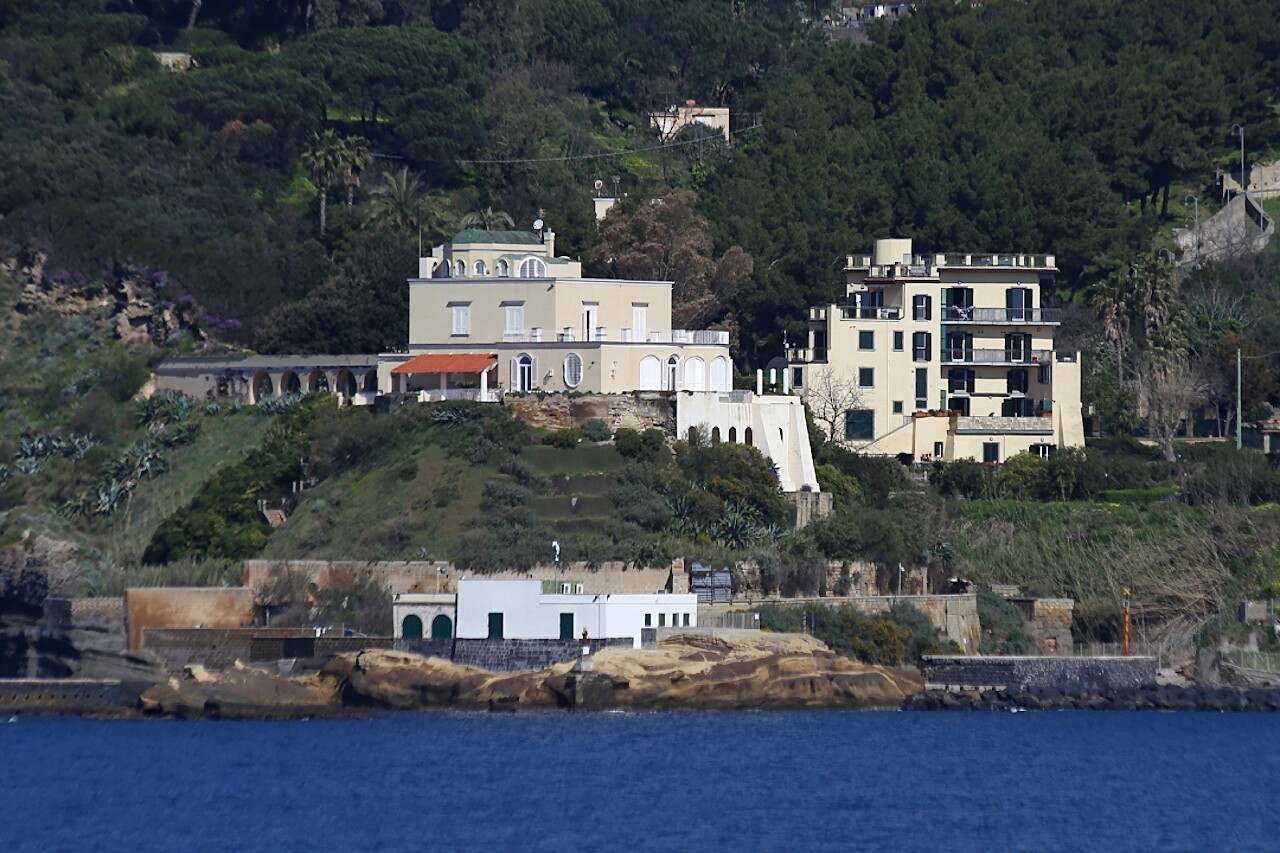 On the headland itself, on two rocky islands, Villa Gaiola is built, which has a reputation as a cursed place. In its not-too-long history, the house has had half a dozen owners who have drowned, died under strange circumstances, ended up in a mental hospital and prison, and been ruined to the ground. Apparently, those who want to try their luck have disappeared and the villa has long been abandoned.